2021, eh? Well in some cases, the best thing we can say about it is that at least it wasn't 2020. In fact, while the live music industry was still trying to get back on its feet and tours were getting postponed even further, there were plenty of music things going – some major comebacks, a handful of HUGE albums and an appetite, as ever, for new pop stars. So, join us at the dock of 2021 as we board the ship of pop and set sail towards 2022.
Those we lost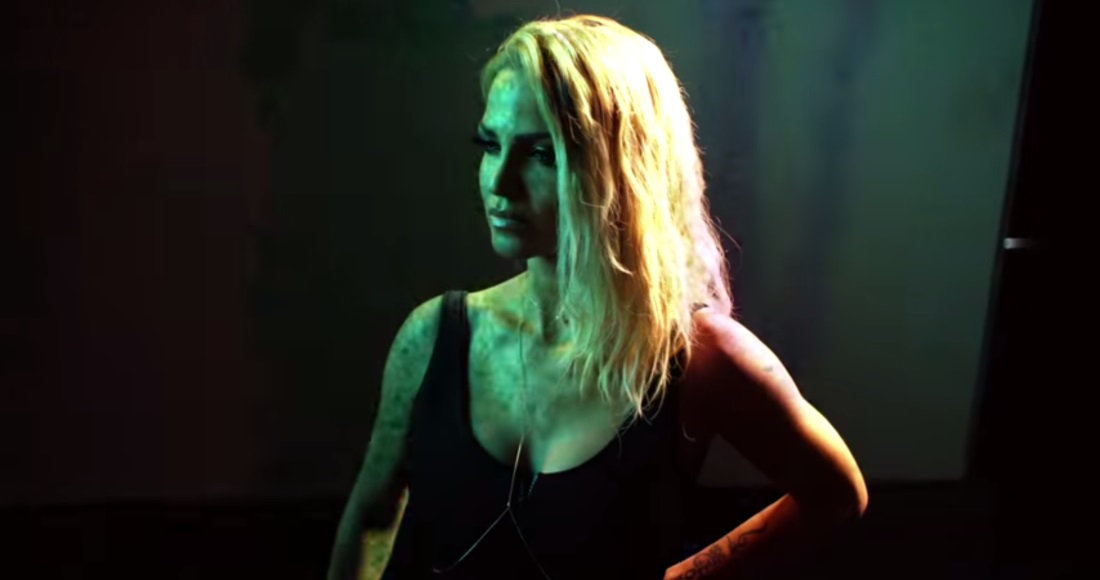 It's never a joy to list through this bit, but music lost some big characters this year, with legendary Rolling Stones drummer Charlie Watts and Girls Aloud's Sarah Harding sadly heading the list.
There was also producer Phil Spector; rapper DMX, Gerry Marsden (aka Gerry from 'and the Pacemakers' fame); Michael Nesmith from The Monkees, ex-Supreme Mary Wilson; remaining Brother Don Everly; songwriter and playwright Stephen Sondheim; original Status Quo bassist Alan Lancaster; ZZ Top's Dusty Hill; Moody Blues drummer Graeme Edge, and Italian icon Raffaella Carrà.
A handful of reggae trailblazers such as Lee 'Scratch' Perry and U-Roy, plus the Robbie to Sly: Robbie Shakespeare. UB40's original line-up said farewell to saxophonist Brian Travers and toaster/ DJ Astro. Over in electronic music, the extremely influential, and one half of Cabaret Voltaire Richard H Kirk; Bronski Beat's Steve Bronski and the future-facing and producer-in-demand SOPHIE.
Bat Out of Hell (along many others) songwriter and producer Jim Steinman; country sweetheart Nanci Griffith; broadcaster and first regular female presenter of Top of the Pops Janice Long; folky troubadour Michael Chapman; the inventive rapper Biz Markie; Music lungsmith John Miles; Levi's-adjacent heartthrob and popstar Nick Kamen and Wham and session bassist Deon Estus. 
Comebacks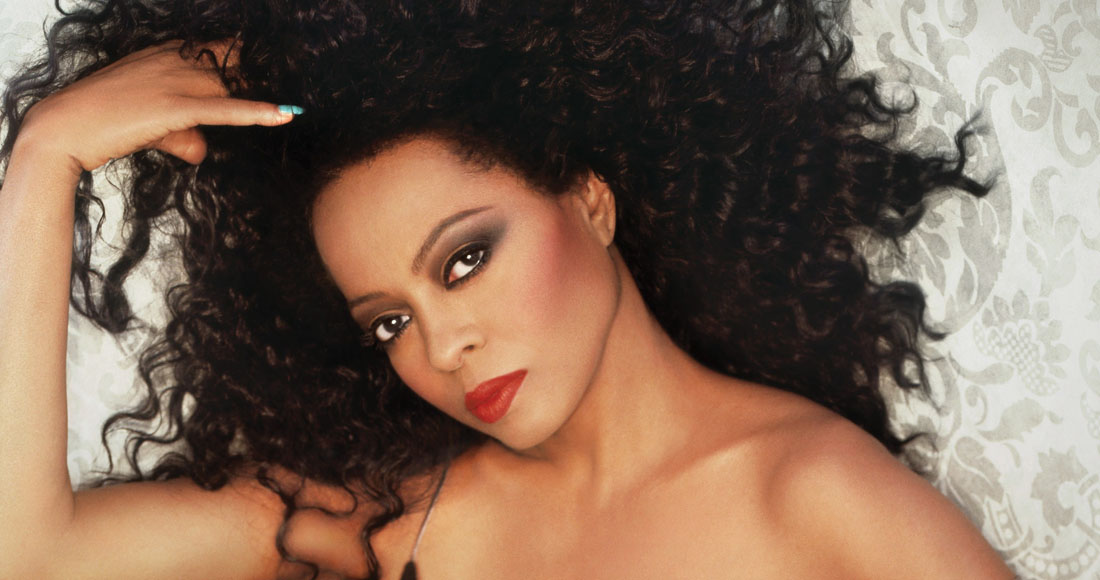 Adele finally got on with it and followed up 2016's 25 with 30 - more on that later. JLS returned after ten years of reality formats and farming with their Top 10 album 2.0. Not to be outdone, The Wanted reformed and released a Greatest Hits to remind people they were actually quite a big deal.
'90s rockers New Radicals reformed for approximately one blast through their 1999 smash hit You Get What You Give in honour of President Biden's inauguration. Denied the opportunity to rock Glastonbury, Diana Ross returned with her first album in 15 years, the November released Thank You. The biggest comeback, and possibly the one to trump all other comebacks, was the return of ABBA, with news of a new 'live' show and their first album in 40 years. In fact, about them…
ABBA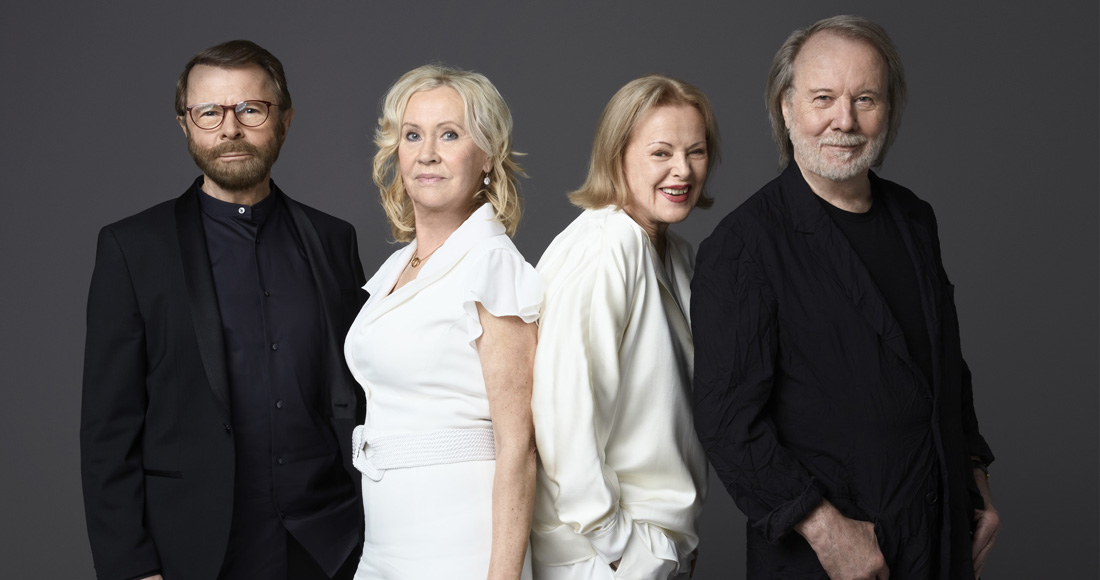 After several years of teasing that they'd made a couple of new songs, ABBA went all out back. Back. BACK! when a global event announced that they'd not only been working on new music, but they had an entire new album ready to go.
Voyage was released almost 40 years since their last studio album, 1981's The Visitors, and broke records for their label Universal as the biggest pre-order in its history. It smashed into the Official UK Albums Chart Number 1 spot with 204,000 chart sales - the fastest-selling album released by a group in eight years.
The two new songs that they issued in September, I Still Have Faith In You and Don't Shut Me Down, saw them back in the Official Singles Chart for the first time since 1982, charting at Numbers 9 and 14. The news that they'd reformed and were back in action brought some joy to the world, however this comeback was going to be a little different, when they revealed that they'd been working with the latest technology and a host of boffins to create a 'live' show entitled Voyage which had its own venue built from scratch in London's Docklands in order to host it.
Using a combination of stop-motion technology, virtual witchcraft and with a bit of help from Star Wars' studio, they've created a show that's several steps above holograms, and is set to open next May. Ticket pre-sales are already through the roof, and as the band said themselves, it will be there for as long as people want it to be. Which may be quite a while, seeing as their 1992 compilation ABBA Gold racked up 1000 weeks in the Official Album Chart this year, becoming the first ever album to do so. Celebrating the incredible milestone, Benny Andersson quipped, "Not bad for 4 turnips"(!) Well done ABBA.
Splits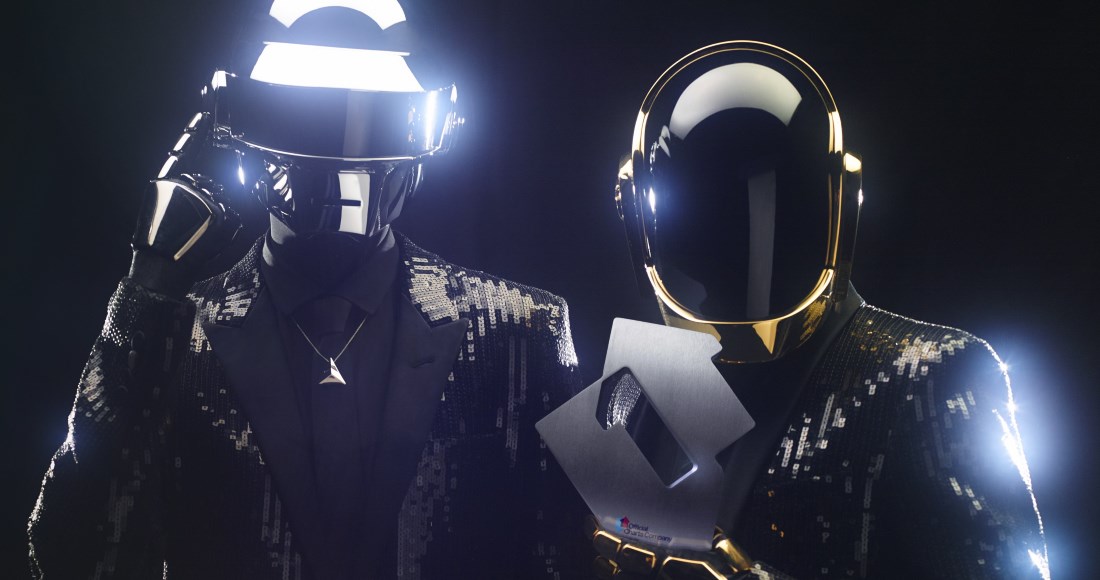 Little Mix ended their first year as a trio with a greatest hits titled Between Us, became the first girl group to spend 100 weeks in the Official Singles Chart Top 10, and Leigh-Anne and Perrie becoming mums - but left us with the sad news that they are taking a hiatus after their next tour.
It was also glum news for fans of French disco robots Daft Punk in February, when they announced their split after 28 years at the coalface of influential techno via a clip from their wonky art film Electroma where the two of them exploded.
Awards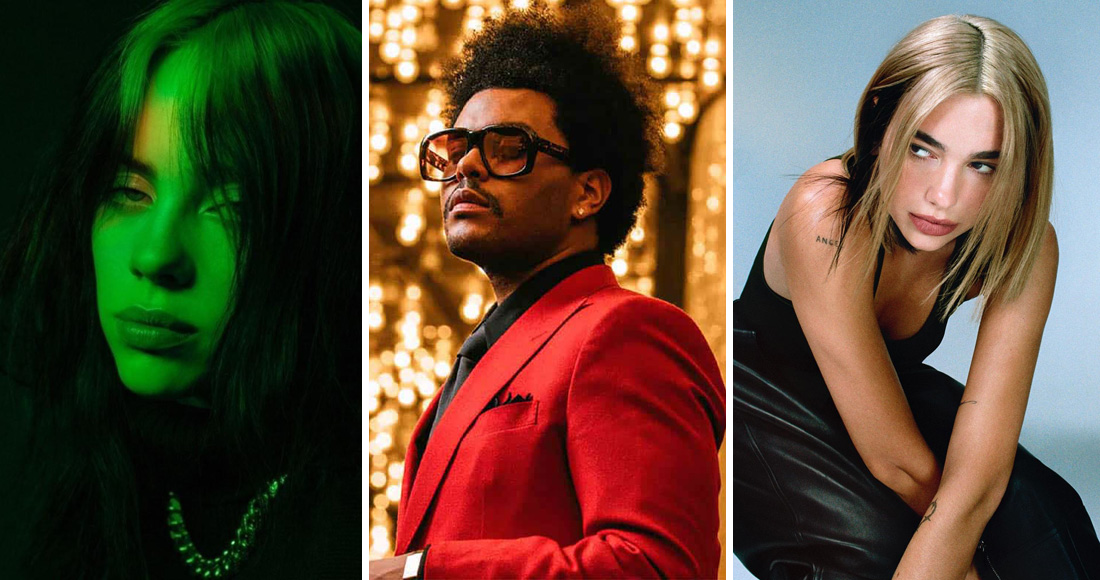 The BRIT Awards returned this year with a ceremony at London's O2 in May after all that lockdown business in 2020, and it was quite the night for Little Mix, becoming the first all-female act to ever win a Best British Group statuette.
Dua Lipa rightly walked off with the Best British Female and Best Album awards for Future Nostalgia, while J Hus won Best British Male. Harry Styles came dressed as some seventies wallpaper to pick up the Best Single award for Watermelon Sugar; the Breakthrough Artist was revealed as Arlo Parks (whose Collapsed In Sunbeams also won this year's Mercury Prize) and Griff landed the Critic's Choice.
Internationally, Haim were named Best Group, The Weeknd won Best Male, Billie Eilish took home Best Female and Taylor Swift was anointed as Global Icon. The BRITS also made the decision to do away with gendered categories for 2022, which means the nominations for this year will see Dave, Little Simz, Ed Sheeran, Sam Fender and Adele all fighting it out for Artist of the Year.
Going back to Billie Eilish and Taylor Swift for a moment, their mantelpieces were cleared for even MORE awards this year, this time from the Grammy board, with Billie's Everything I Wanted winning Song of the Year, and Taylor's Folklore being named Album of the Year.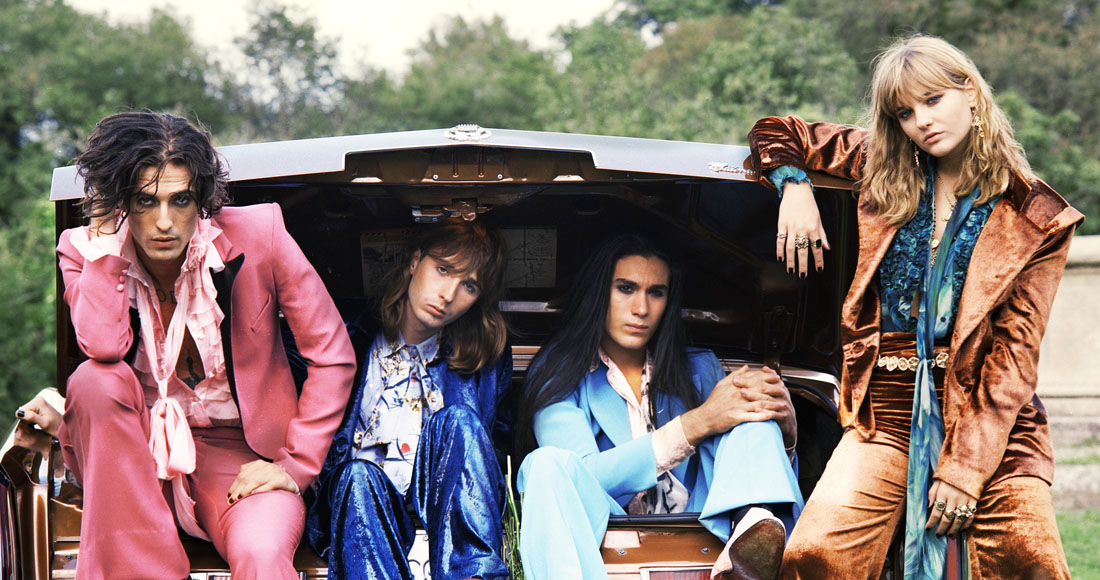 This year's Eurovision Song Contest was held in Rotterdam, and while we'll gloss over what happened to the UK's entrant (James Newman's Embers – it came last), the big news of the night were the Italian winners Måneskin, who romped to the top with their Zitti e buoni rocker. Not only was it the first Italian win since 1990, they were the first band to win since Finland's Lordi in 2006.
Usually we'd end here as far as 'further success of Eurovision entrants' are concerned, but Måneskin had other ideas. Zitti e buoni peaked at Number 17 on the UK's Official Singles Chart, giving Måneskin the highest-charting Eurovision winning song in six years since Mans Zelmerlow's Heroes reached Number 11 in 2015, and at one point they had two singles in the Top 10 with Beggin' (6) and the viral sensation I Wanna Be Your Slave (5). There was clearly something going in the water with Italy this year, as they won the Bake Off and Euro 2020 too (although we must stress that Måneskin weren't behind those victories, but wouldn't it be amazing if they were?)
Adele
Another act who deserves a category all of their own is Adele. Phew, where to start with her? Her long-awaited return was signalled by the sight of a mysterious 30 lighting up various buildings around the world. Soon fans were starting to twig that the next installment in Adele's numbered albums was due.
Bugled by the release of the song Easy On Me, which shot to Number 1 with a massive 217,300 chart sales in its first week - the highest week 1 figure since Ed Sheeran's Shape Of You, which earned 226,800 in January 2017. Her third chart-topper on the Official Singles Chart, it spent seven weeks in pole position.
When 30 did arrive a few weeks later, it arrived BIG with first-week chart sales totalling 261,000, scoring the biggest opening week of 2021 and breaking her own record which was set with the release of 25 in 2015. She also scored the rare double of having both a Number 1 album and single, and ends the year with the Christmas Number 1 album – her second. Hurrah Adele!
Record breakers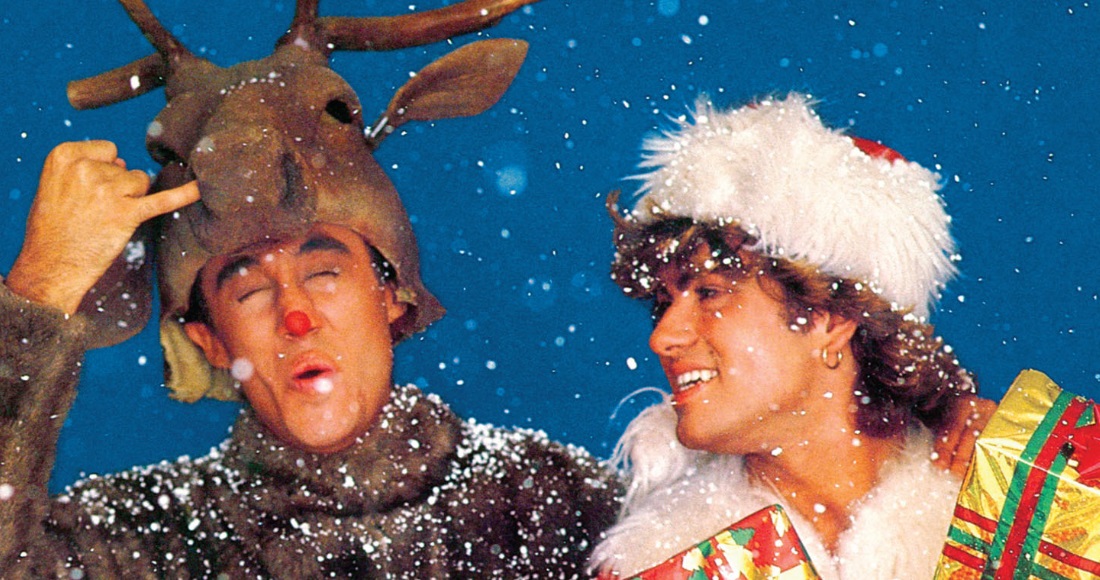 Adele and ABBA weren't the only record breakers in 2021! Oh no.
Kicking off the year, and after several attempts, Wham!'s Last Christmas finally topped the Official Singles Chart, some 36 years after its release. It set a new chart record for the longest time taken for a single to reach the position overtaking Tony Christie's (Is This The Way To) Amarillo, which took 33 years and 4 months to claim the top spot. Having been the biggest-selling Number 2 single of all time, that honour now goes to Maroon 5's 2010 team-up with Christina Aguilera's Moves Like Jagger.
The Killers scored their seventh Official Albums Chart Number 1 album with the release of Pressure Machine, meaning that all their studio albums have made it to the top, making them the first US group to do so. And if we include the two Brandon Flowers solo albums, he's now had NINE Number 1 albums, just one behind the chief Noel Gallagher as regards studio affairs. Coldplay also clocked up their ninth Number 1 album this year with Music Of The Spheres, which continued their unbroken run of long-playing chart-toppers.
With the release of his comeback single Bad Habits, Ed Sheeran became the first British solo artist to claim a full year at Number 1 in the Official Singles Chart, and as 2021 ends, he looks set to edge towards 60 thanks to Shivers and Merry Christmas.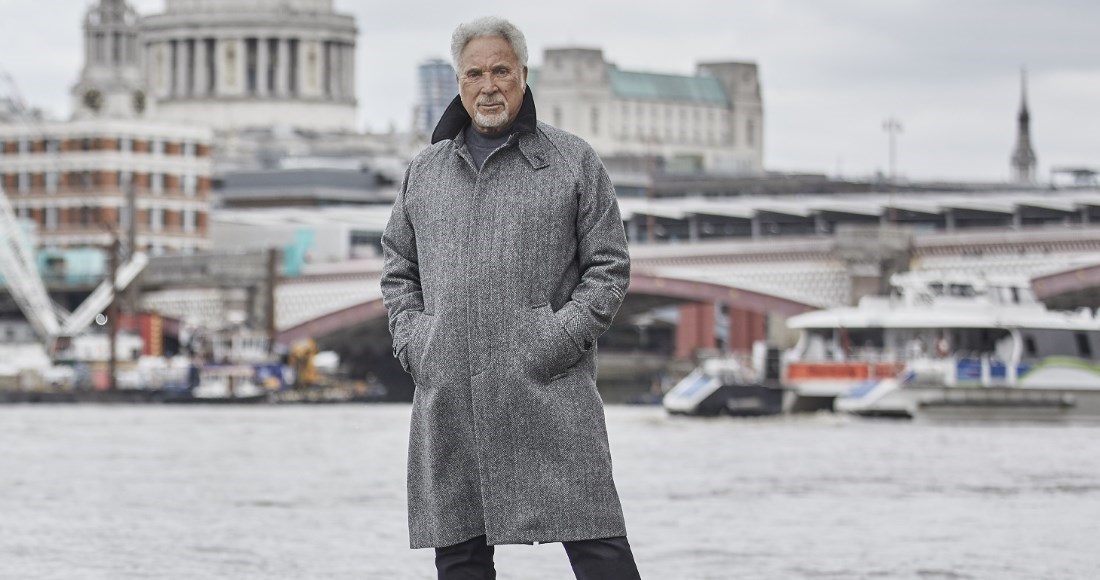 At 80 years and 10 months old, Sir Tom Jones became the oldest male to claim a Number 1 album on the Official Albums Chart with Surrounded By Time, and the oldest artist ever to do so with an album of new material, overtaking Bob Dylan, who topped the chart at 79 years old in June 2020 with Rough And Rowdy Ways.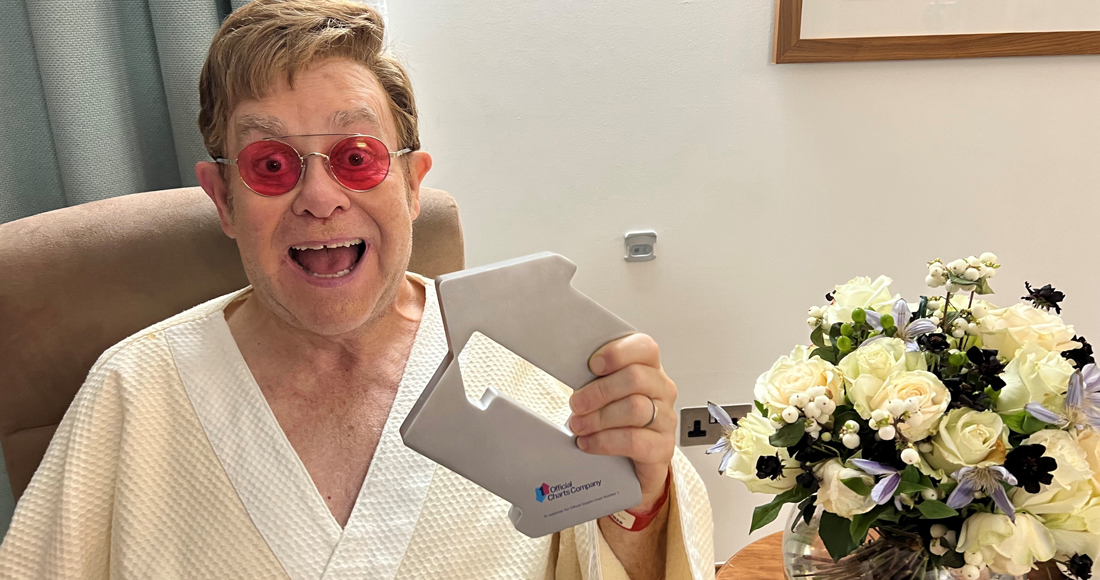 Another legend who didn't do too bad was Sir Elton John, who not only expanded his hit-making stretch of charting singles and albums across six decades, equalling Sir Cliff Richard, he had his first Number 1 album in nine years with The Lockdown Sessions, and also had three consecutive Official Singles Chart Number 1s with Cold Heart (with Dua Lipa), Merry Christmas (with Ed Sheeran) and Sausage Rolls For Everyone (with LadBaby and Ed again). That he did most of this while recovering from hip surgery is worthy of a record in itself!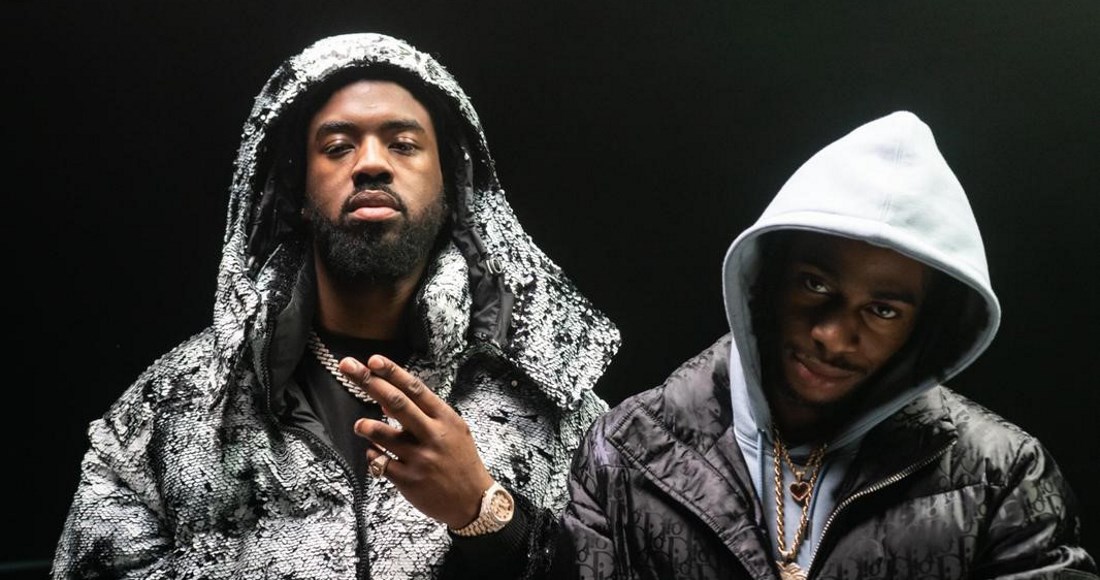 Tion Wayne & Russ Millions scored a landmark Number 1 as their collaboration Body became the first drill song to top the Official Singles Chart in May. The track was boosted to the top thanks to a remix featuring a host of UK rap talent: Bugzy Malone, Fivio Foreign, Darkoo, Buni, ArrDee, and E1 & ZT.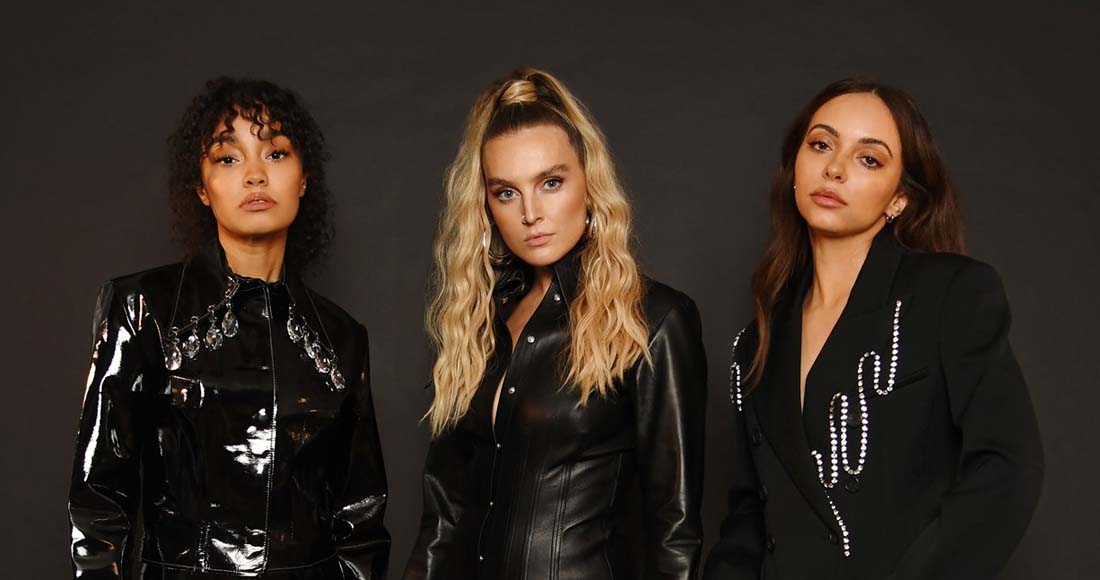 In July, Little Mix became the first girl group to amass over 100 weeks in the Official Singles Chart Top 10, when their Heartbreak Anthem, a collaboration with Galantis and David Guetta, slipped up to Number 7, trouncing their nearest rivals Girls Aloud who clocked up 61 weeks during their reign.
Finally, as we end 2021, one more chart record was achieved by sausage roll fan Ladbaby, who beat both The Beatles and Spice Girls' record of having three consecutive Christmas Number 1 singles, by gaining a fourth (with a little help from Elton John and Ed Sheeran) with Sausage Rolls For Everyone.
Olivia Rodrigo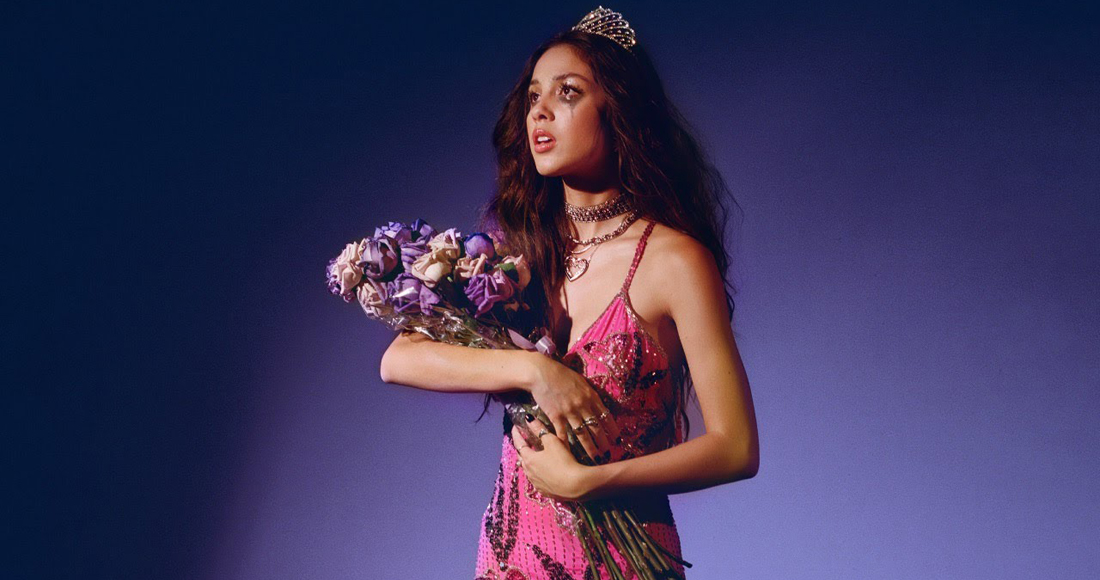 Think we've done with record breakers? Not on your nelly. Olivia's debut album SOUR reached Number 1 on the UK's Official Albums Chart in May 2021, in the same week that her single Good 4 U reigned supreme, making Olivia at the age of 18 years and 3 months, the youngest solo artist in history to claim the Official UK Chart Double.
SOUR also broke an Official Chart record for the most first-week streams ever for a debut album, surpassing Lewis Capaldi's Divinely Uninspired To A Hellish Extent. Good 4 U went onto become the longest-reigning rock influenced UK Number 1 single in 18 years since Evanescence's Bring Me To Life in 2003, and in June 2021, Olivia Rodrigo became the first female solo artist to claim three simultaneous UK Top 5 singles with Good 4 U, Deja Vu and Traitor.
Olivia's SOUR also rocked up the longest reign at Number 1 for a female artist in a decade since Adele's 21 spent nine weeks in that slot in early 2011. Not to be outdone, Adele has taken her crown back with 30. However, along with 14 weeks at Number 1 with the songs Drivers License and Good 4 U, it's fairly safe to say that Olivia has been THE breakout star of 2021.
The Return of Pop Rock
Olivia Rodrigo and Måneskin aside, guitars have been edging back into the Official Singles Chart this year. Willow (of Willow Smith fame) moved her sound on from her initial hit Whip My Hair a decade ago, to return as a pop-punk princess and the hit Transparent Soul ft. Travis Barker. Plus the likes of Bring Me The Horizon, Yungblud and rapper-turned-pop-punk artist Machine Gun Kelly have all enjoyed success on the Official Chart in 2021, making sure that rock has enjoyed its highest profile since the days of Fall Out Boy and My Chemical Romance.
The UK has been offering up albeit less punky guitar-based smashes this year too, with Glass Animals' Heatwave spending an entire year getting to a high of Number 5, and breaking a Billboard record of taking 42 weeks to reach the Top Ten in the US. There were also chart-topping albums for You Me At Six, Architects, Royal Blood, Inhaler, The Snuts, The Lathums, Wolf Alice, and 23 years after their first Official Album Chart Number 1 album in 1998, Manic Street Preachers. Even Mogwai, who 25 years after their debut, scored their first UK Number 1 album with their tenth long-player As The Love Continues in March.
And that, dear readers, was 2021. Some highs, some lows and a lot of records sold. What will 2022 bring? Well, funny you should ask...
Article image: Aidan Zamiri (Maneskin)/Simon Emmett (Adele)/Baillie Walsh (ABBA)