ABBA's greatest hits album Gold continues to live up to its title, reaching a landmark 1000 weeks on the Official Albums Chart Top 100.
Placing at Number 17 on this week's albums chart, Gold – Greatest Hits is the first album to achieve the 1000-week milestone in UK chart history. 
ABBA's Gold was released in September 1992, debuting at Number 1, and has gone on to be the UK's second best-selling album of all time (behind Queen's Greatest Hits) with pure sales of 5.61 million, according to Official Charts Company data.
Celebrating the incredible milestone, Björn Ulvaeus told OfficialCharts.com: "Amazing!", while Benny Andersson quipped: "Not bad for 4 turnips".
Gold wasn't the first ABBA retrospective; the quartet topped the chart with Greatest Hits in 1976, and again in 1979 with Greatest Hits Vol.2. Another compilation album, The Singles - The First Ten Years, also hit the top spot in 1982 - the year they parted ways.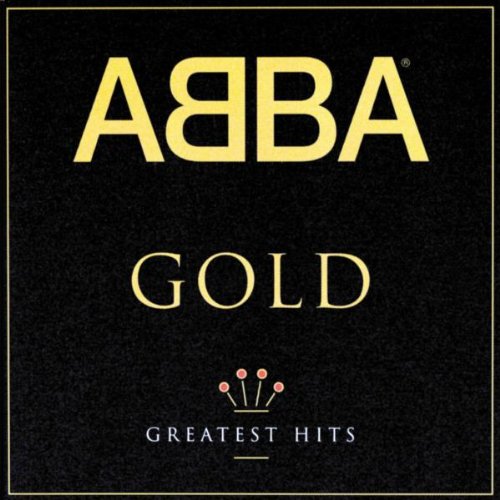 But Gold was the one that stuck with the public, released ten years after their split and arriving amidst a revival in popularity for the group, their pop genius finally recognised by critics. The collection has enjoyed a total of eight non-consecutive weeks at Number 1 across a span of 19 years.
A remastered reissue of Gold in 1999 to celebrate 25 years since ABBA's Eurovision Song Contest victory sent it back to Number 1 for five non-consecutive weeks. In 2008, it returned to the summit again for two weeks around the release of the Mamma Mia! film.
The longevity of Gold has seen it land on several end-of-year best-seller lists. In 1992 it finished as the UK's 12th best-selling record, while in 1999 it placed fourth, and in 2008 it ranked 19th. As the public turned to nostalgic and uplifting music during the lockdown last year, Gold appeared again the UK's 19th biggest album. 
And it shows no signs of slowing down yet: the album has appeared in the Top 40 every week in 2021 so far. In fact, it hasn't left the Top 100 since July 2017 - and re-entered the Top 10 in 2018 to coincide with the Mamma Mia! Here We Go Again film. 
Martin Talbot, Chief Executive of the Official Charts Company, said "To have racked up 1,000 weeks on the Official Albums Chart, a solid 20 years of chart presence, is quite remarkable. It not only highlights their incredible popularity, but just how closely they have connected with a succession of new generations."
While ABBA's Gold is the first album to reach 1000 weeks on the Official Albums Chart, two records aren't far behind. Bob Marley & The Wailers retrospective Legend is the closest, currently on 984 weeks, while Queen's 1981 Greatest Hits is on 952 weeks. Both are regular features on the albums chart, but it remains to be seen if they can pull off the 1000-week milestone. 
Note: ABBA Gold's 1000 weeks on the Official Albums Chart doesn't include the Gold/More Gold double pack, released in 2014 with five weeks in the Top 100.
Article image: IBL/Rex/Shutterstock