Sales of vinyl records climbed for a 13th consecutive year in the UK in 2020, and the vinyl boom shows no signs of slowing down yet.
Limited edition coloured vinyl, reissues of classic records and first-time pressings of albums previously never released on the format are coming thick and fast - here's a selection of our favourites coming soon in 2021.
(Please note, Official Charts may earn a small affiliate commission from some of these items).
Halsey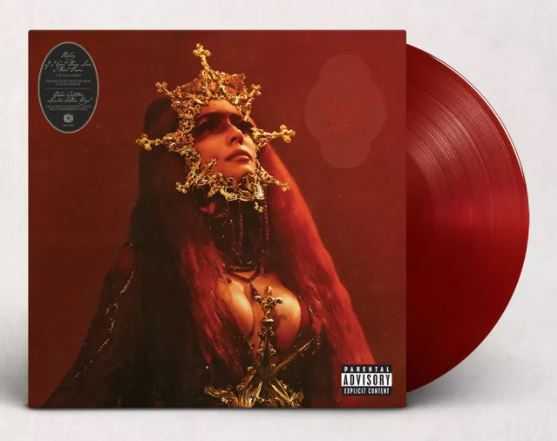 Halsey's fourth studio album is shrouded in secrecy - so far we only know its title If I Can't Have Love, I Want Power, its producers Trent Reznor & Atticus Ross of Nine Inch Nails, and the it will be supported by a full-length IMAX movie. We've not heard any singles, but the mystery may make a vinyl purchase that bit more tantalising thanks to the grandeur of the film trailer.
There will be a multitude of vinyl variants for fans to get their hands on come its release on August 27. As well as the standard black pressing, there's an orange version exclusive to Halsey's webstore. A white instalment is available at selected retailers, while Walmart customers in the US can score a grey wax exclusive. Urban Outfitters are also offering an alternate cover option; the UK release is just the alt-cover, while the US rollout is red vinyl in addition to the different sleeve.
CHVRCHES
Scottish alt-electronic trio CHVRCHES are back with their fourth album Screen Violence on August 27. Their vinyl offering is ample, with six varieties available: Black, blue, red and green - plus there were two alternate cover versions that came with the blue vinyl, limited to 500 units each, which have sold out. 
Little Simz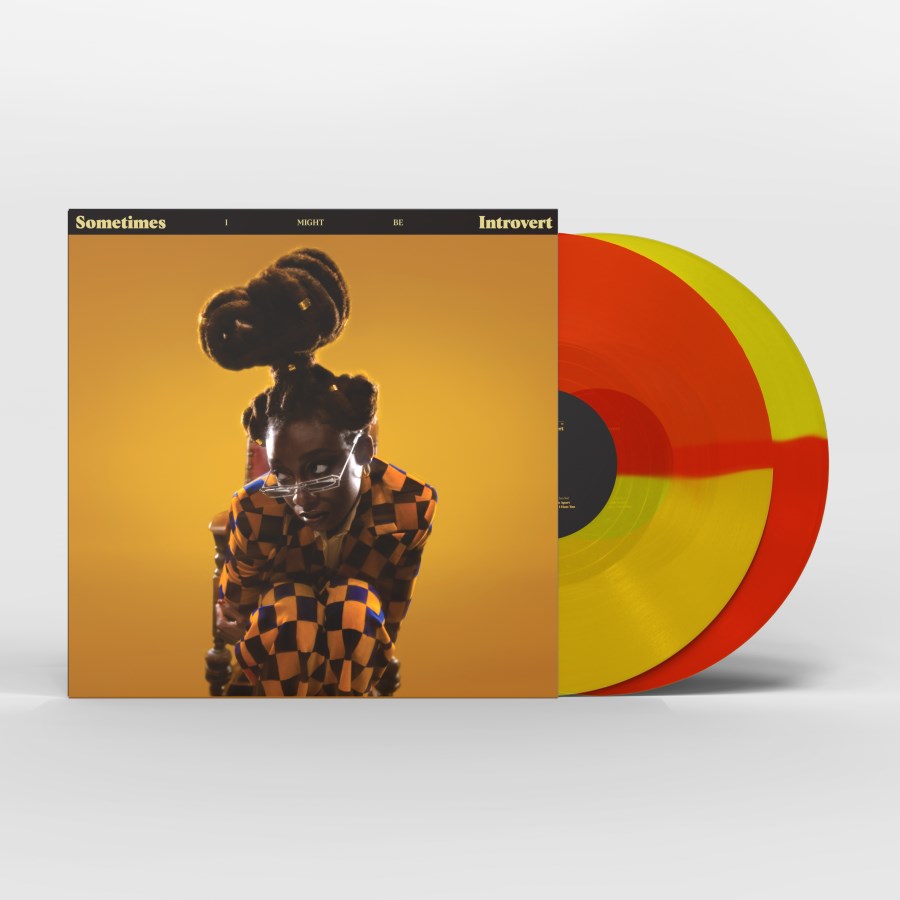 London rapper Little Simz is gearing up to release her fourth album, but it feels like the 27-year-old is just getting started. Out September 3, Sometimes I May Be Introvert will be available on a variety of vinyl variants, including milky clear as standard, Urban Outfitters UK exclusive orange, Rough Trade exclusive black/yellow split, indies yellow/orange split, and there was a signed yellow edition from her webstore, which is now sold out.
Imagine Dragons

US rock giants Imagine Dragons will drop their fifth album Mercury: Act 1 on September 3, and record collectors are being catered for with the release. Black is standard, while the band's webstore is offering a white alternative. HMV are also stocking an alternate cover variant with exclusive poster.
Steps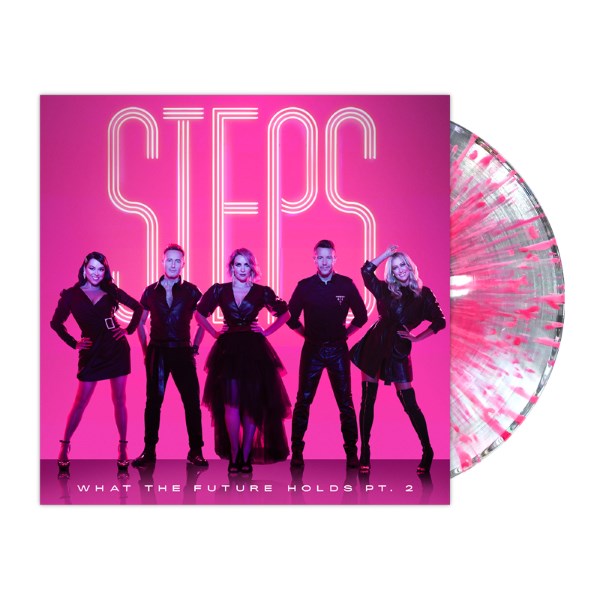 Steps almost made a deluxe edition to their 2020 Number 2 album What The Future Holds, but had so much material, they got to work on a whole new record instead. What The Future Holds Pt. 2, out September 10, is available on ultra clear/pink splatter vinyl from the Steps Superstore.
Manic Street Preachers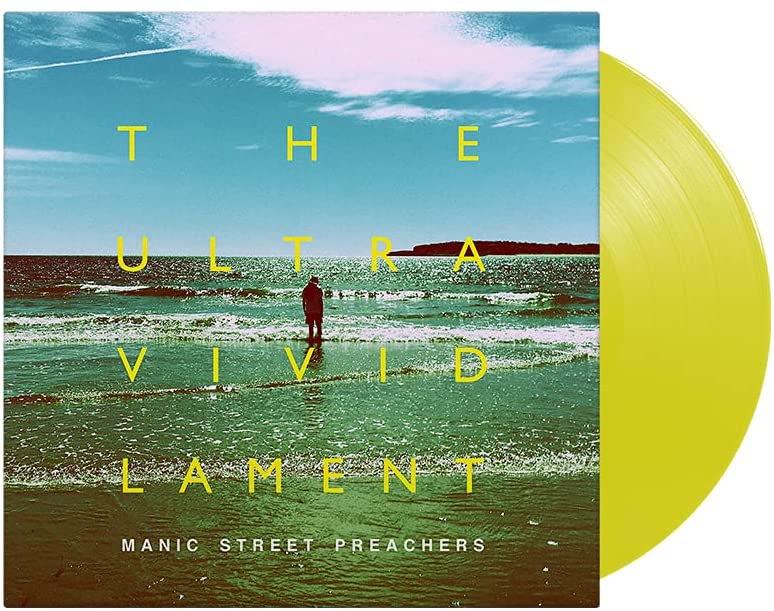 Up against Steps for the Number 1 album on September 10 are the Manic Street Preachers, who beat them to the top spot in September 1998 when This Is My Truth, Tell Me Yours faced off with Step One. The Manics will look for lightning to strike twice with The Ultra Vivid Lament, and they have four vinyl formats to help them do just that: standard black; indies exclusive black with bonus 7" single; Amazon-exclusive yellow; and webstore exclusive picture disc.
Kacey Musgraves
Country superstar Kacey Musgraves won the GRAMMY for Album of the Year with her last release Golden Hour, an album inspired by her marriage to fellow artist Ruston Kelly. Fast-forward three years and the follow-up will have a very different vibe, with star-crossed being about the pair's divorce.
There are a staggering nine vinyl options coming for star-crossed on September 10! Amazon are stocking three surprise coloured vinyl variants (Colour 1 | Colour 2 | Colour 3), HMV have an exclusive red pressing, US retailer Target is home to an orange version, a lavender variant is solely available on Kacey's UK webstore, while a clear/lavender split is the US equivalent's exclusive. Finally, the standard pressing is white, with a clear version being stocked in indie retailers.
Hayley Williams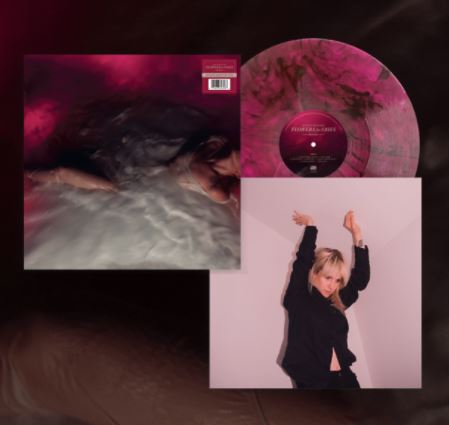 Paramore frontwoman Hayley Williams released her debut album Petals For Armor in May 2020, with it reaching Number 4 on the Official Albums Chart and Number 1 on the Vinyl Albums Chart. Her surprise-released second album Flowers for Vases / DESCANSOS had a digital only release in January 2021, but could it match its predecessor and claim the vinyl top spot now it's getting a physical rollout? Released September 10, her webstore exclusive pink smoke variant has sold out in the UK, but the standard milky clear pressing is still available.
The Vaccines
Also not to be ruled out of the Number 1 race on September 10 are The Vaccines, and in a year that lots of those have been important to unlocking lockdown, who is to bet against their namesake band? The London indie rock band return with Back In Love City, which will be released on classic black, webstore purple, (sold out) zoetrope picture disc exclusive to Blood Records, and (sold out) Spotify fans first picture disc.
Sophie Ellis-Bextor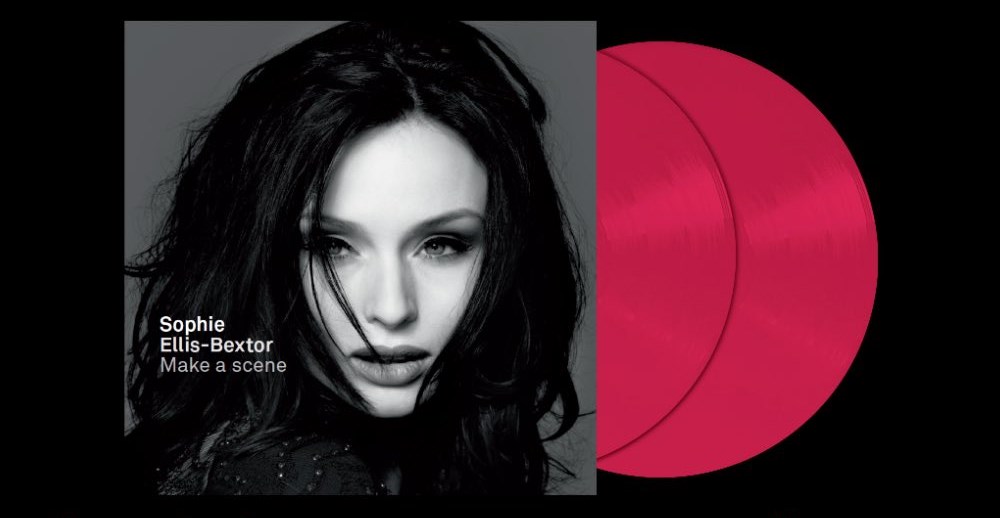 After discussing how much she would love to see her earlier albums released on vinyl for the first time on our livestream series The Record Club, Sophie Ellis-Bextor's wish has come true. 
New start-up Plastic Pop Records are pressing the first-time variants, with Sophie herself involved to pick the vinyl colours. Sophie's debut album Read My Lips has already been released, while her second album Shoot From The Hip and third record Trip The Light Fantastic will both be released on September 17th on double white and green vinyl respectively, and fourth LP Make A Scene is being released "late 2021" on magenta wax.
Don Broco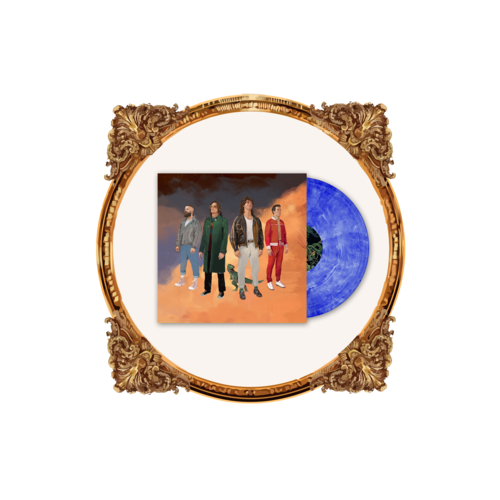 The Bedford rock group could earn their third consecutive Top 10 album with their fourth record Amazing Things, out on September 17. Vinyl variants for this album include black, clear, orange, alt-artwork blue marble, black smoke (sold out), and green marble and white variants exclusive to US retailers.
Nao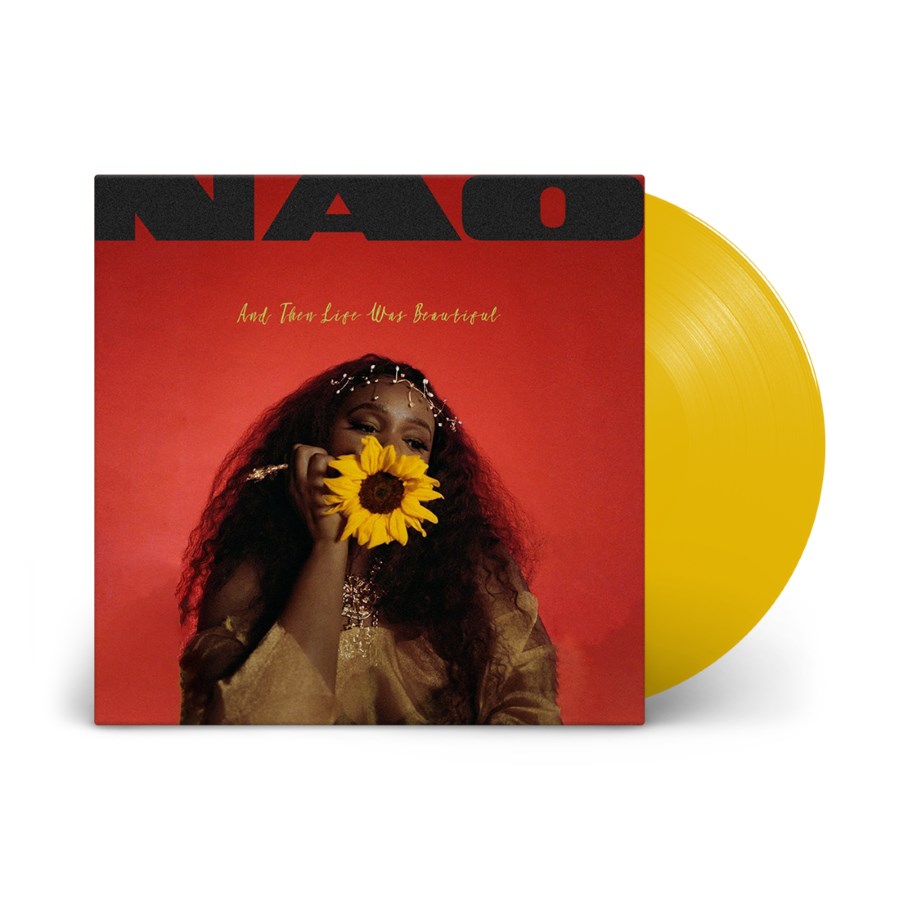 Mercury Prize-nominated soul singer Nao releases her third studio album And Then Life Was Beautiful on September 24. In addition to a sold out signed copy, you can pick up the album on black vinyl while indie stores will be stocking a yellow alternative.
The Lathums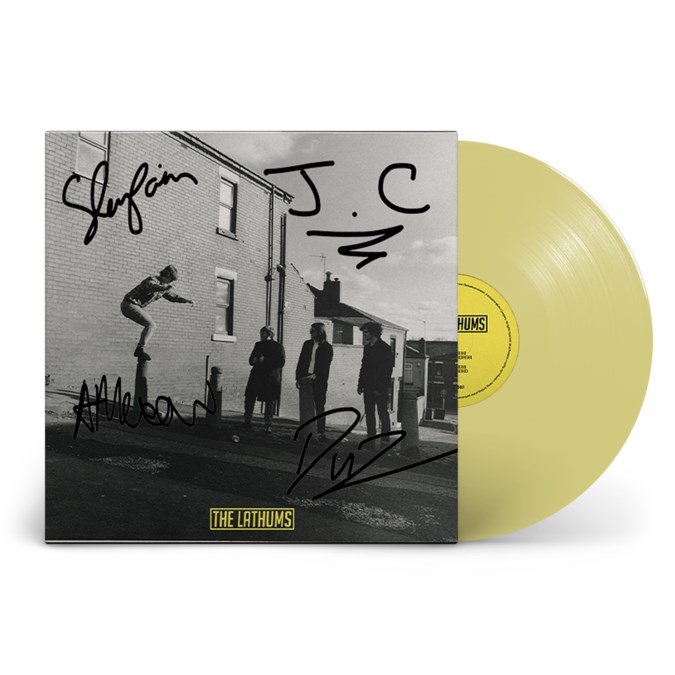 The Lathums have a huge following of vinyl record collectors, which can be attested to their two Number 1s on the Official Vinyl Singles Chart... and all before releasing their debut album! Their first record How Beautiful Life Can Be can be snapped up on five formats: black; recordstore.co.uk signed translucent yellow (sold out); (sold out) zoetrope picture disc from Blood Records; indies silver; and a gold deluxe edition from their webstore. Out September 24.
The Lottery Winners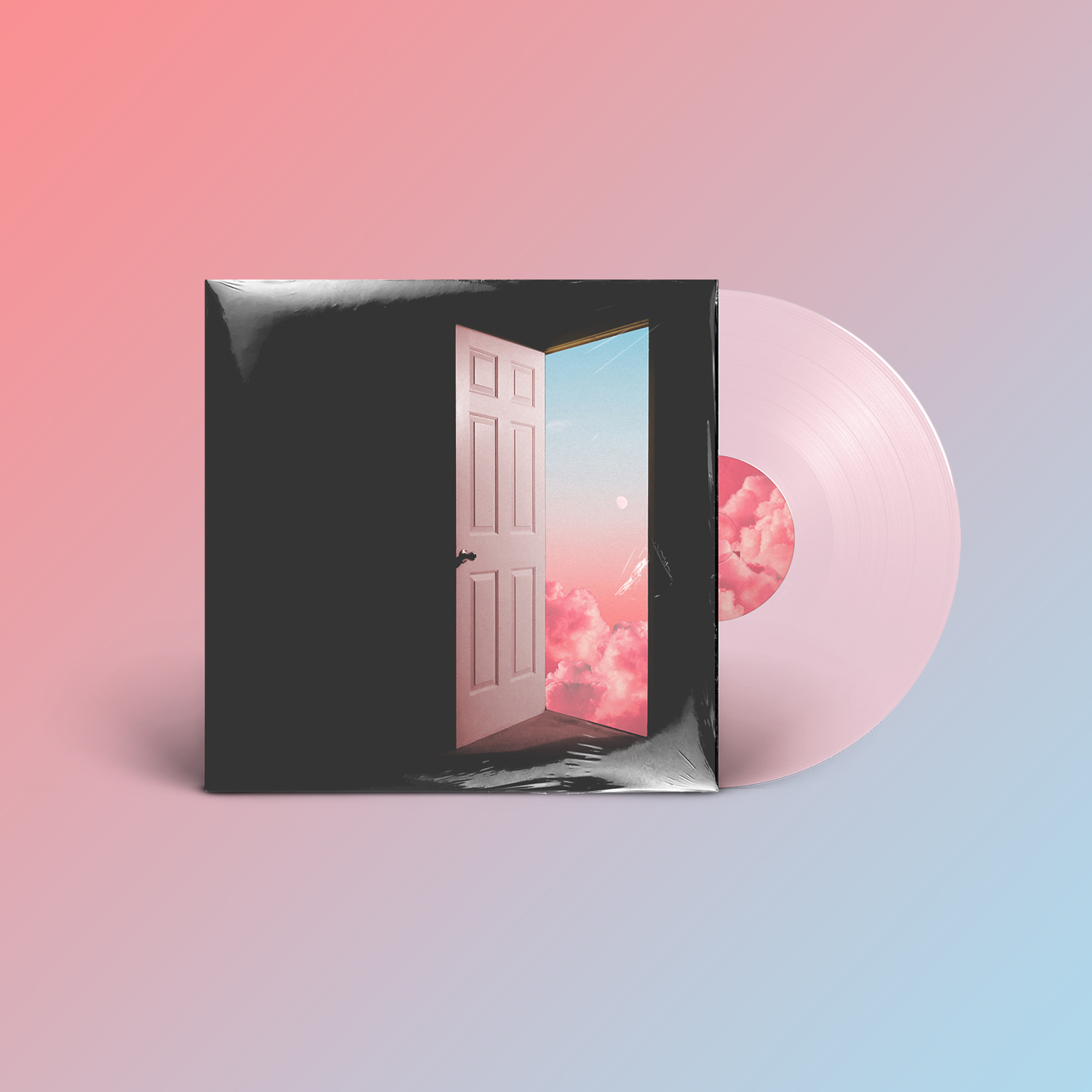 Manchester indie pop group The Lottery Winners has their breakthrough self-titled debut go Top 30 last year, and now they are preparing to release the follow-up Something To Leave The House For. The album comes in blue as standard, a webstore exclusive pink (signed) and a Blood Records-exclusive picture disc limited to 500 copies which has now sold out.
Sugababes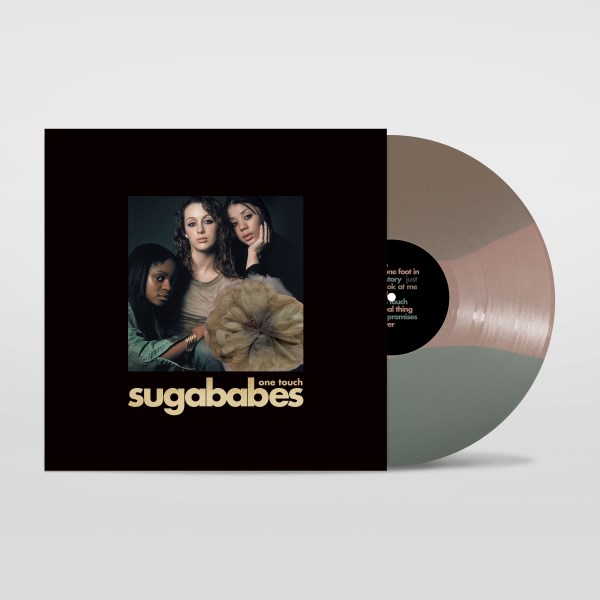 Sugababes' debut album One Touch turned 20 last year, and is receiving two new vinyl pressings to mark the anniversary. Available from October 1, the remastered album has gold and tri-coloured variants and comes with a download code to a 35-track digital edition featuring rarities and remixes from MNEK, Blood Orange and Metronomy.
Tony Bennett & Lady Gaga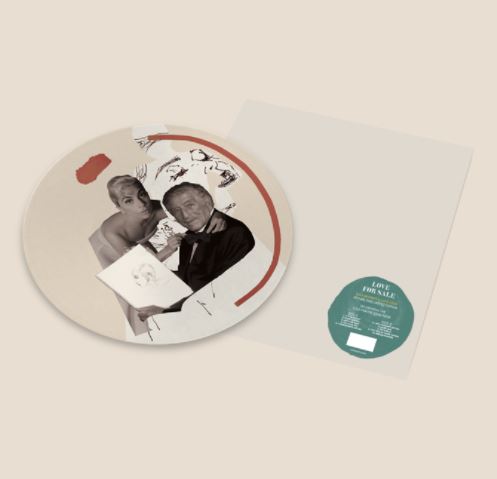 The legendary Tony Bennett's final ever album Love For Sale will be released on October 1. His second collaborative record with Lady Gaga, it marks as the follow-up to the 2014 Top 10 album Cheek to Cheek. Love For Sale has four vinyl products coming out: black; HMV deluxe edition with alternate art; webstore exclusive yellow; and picture disc.
Brandi Carlile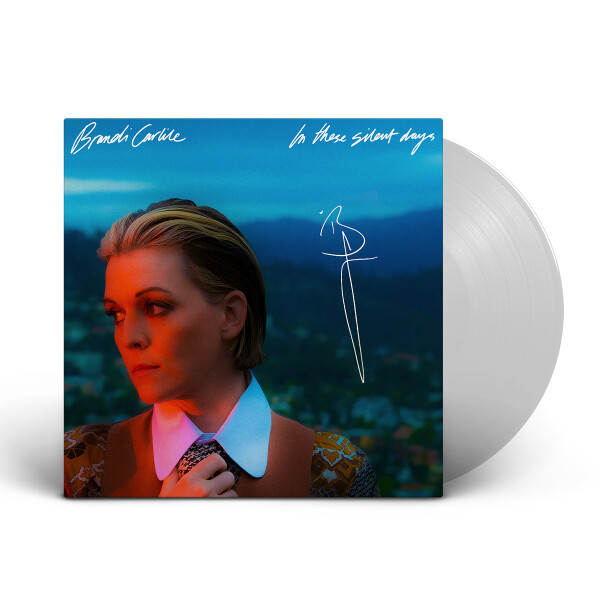 Three-time GRAMMY Award winner Brandi Carlile is back with her seventh studio album In These Silent Days, a collection that promises to be her most 'exposing yet pure' yet. Black is available via Amazon in the UK, with indie stores stocking a gold variant. You can also get a white signed version shipped from Brandi's US store. Available October 1.
James Arthur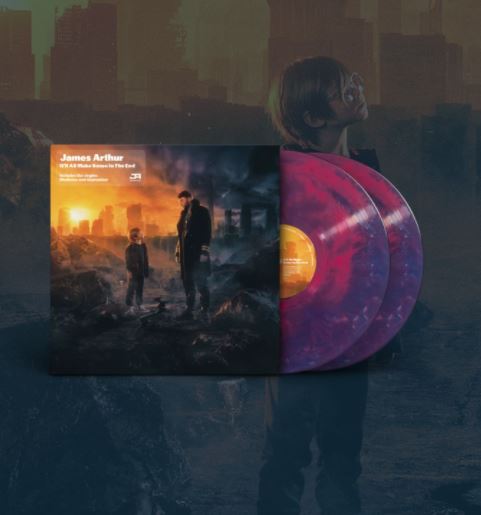 James Arthur is back this autumn with his new album It'll All Make Sense In The End. Released on October 8, James has four vinyl variants of the collection: black; Amazon picture disc; orange in independent retailers; and webstore purple galaxy wax.
Sam Fender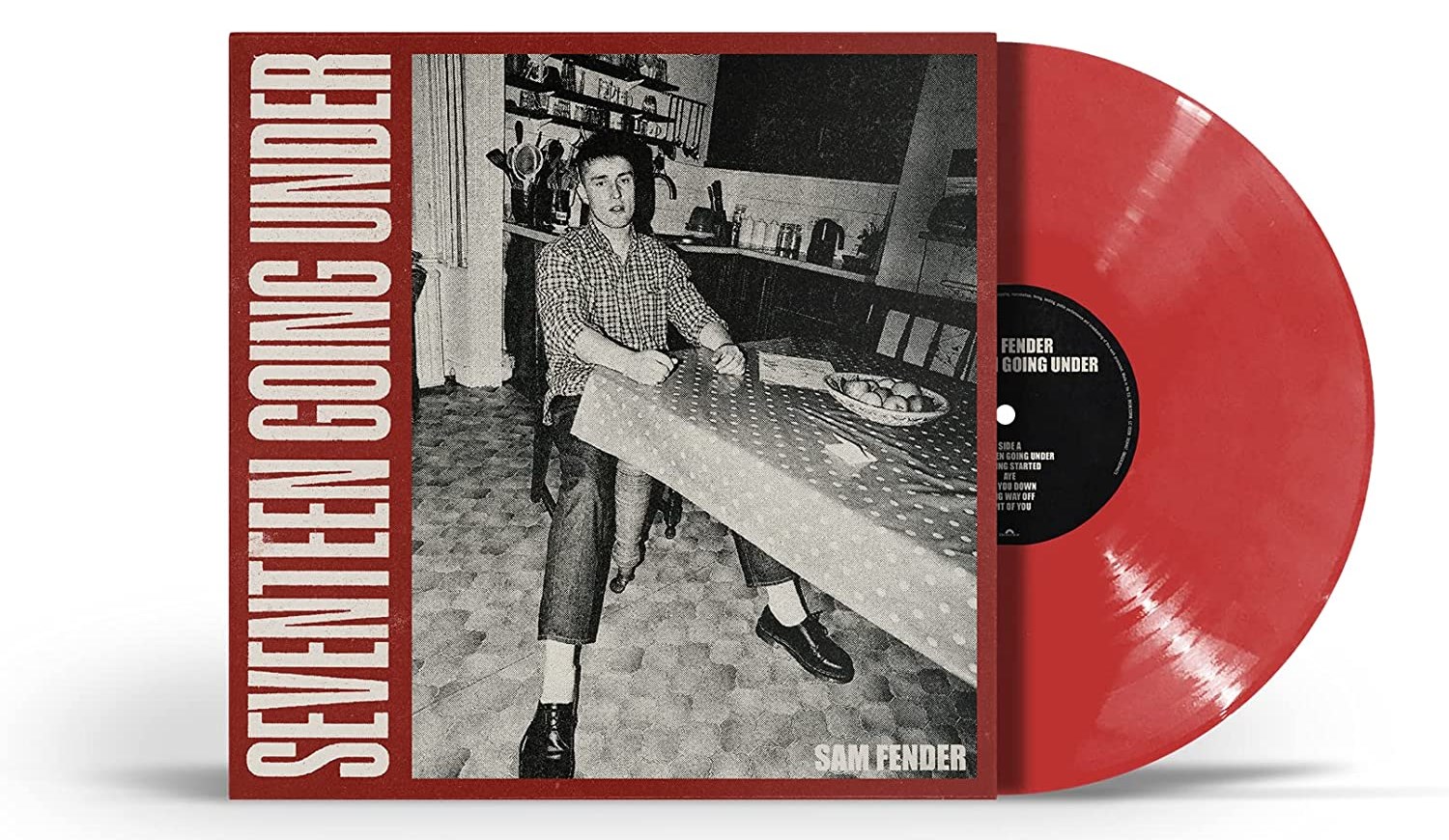 Sam Fender's debut album Hypersonic Missiles went straight to Number 1 in September 2019 - can he score a second chart topper with Seventeen Going Under? Out October 8, Sam's sophomore collection has four pressing on offer, all with alternate sleeves: classic black; indies blue; Amazon red; and webstore white marble.
Coldplay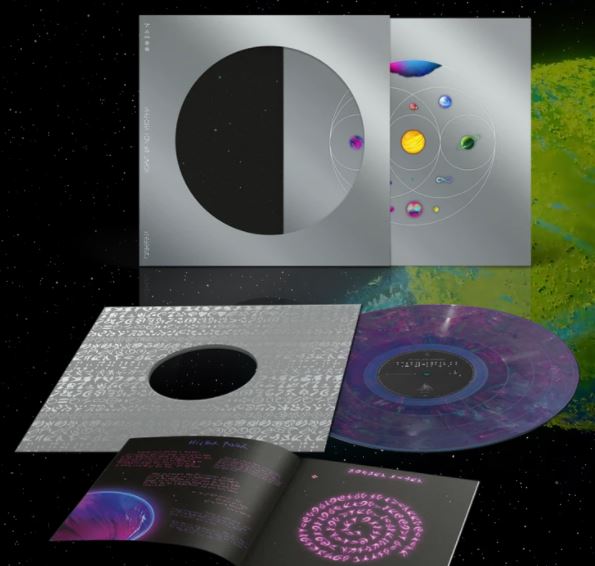 Coldplay's vinyl offering for their new album Music of the Spheres is eco-friendly, with the two variants available being made from recycled materials. The standard version has a blue hue, while the webstore exclusive 'Infinity Station' edition is a purple colour. These can be yours October 15.
National Album Day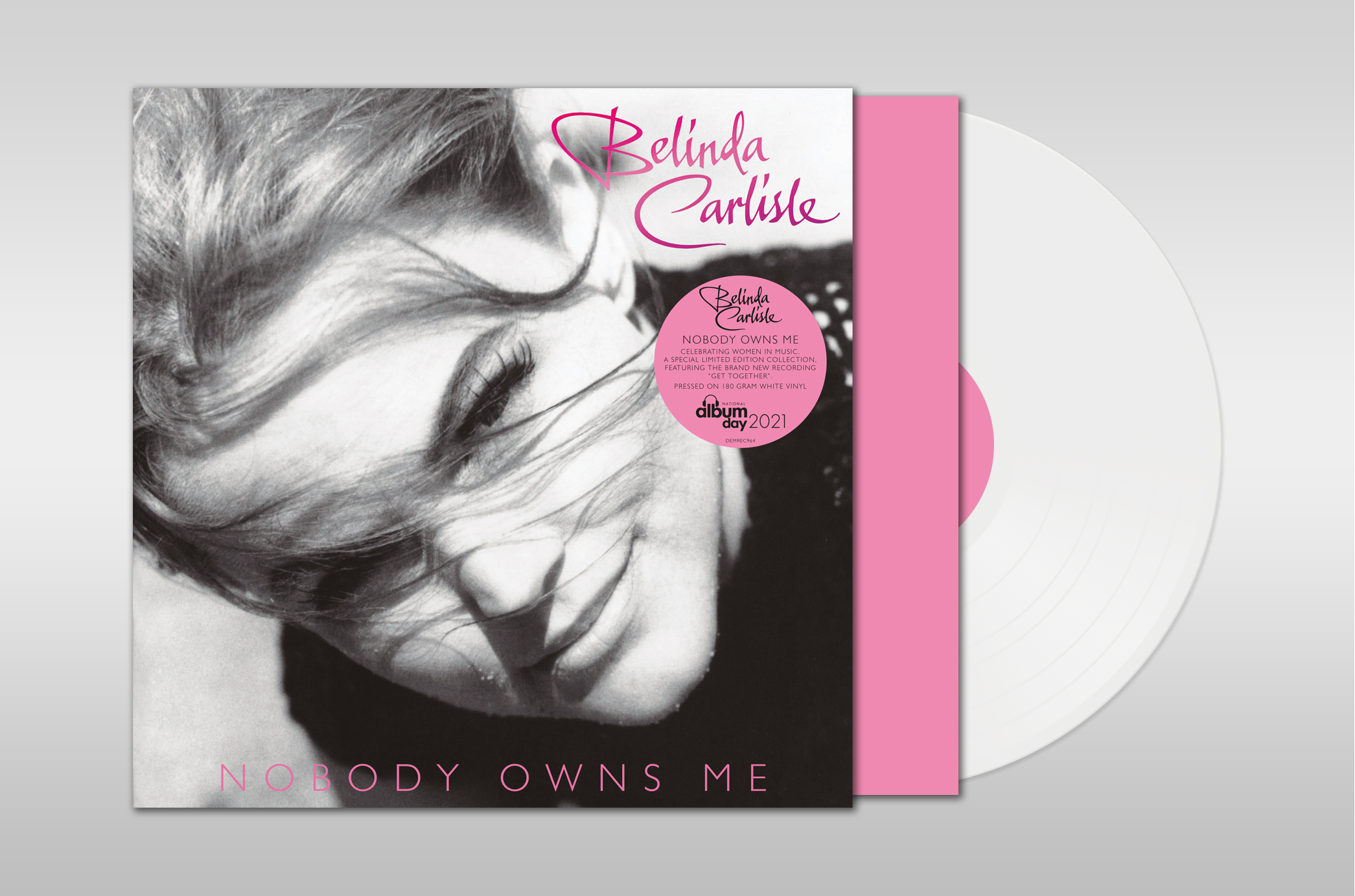 October 16 marks National Album Day, the UK music industry initiative celebrating the album art form. The fourth annual event will celebrate women in music, with 36 vinyl products being released to mark the occasion including reissues, first time pressings and new products. Artists getting in on the action include Kylie Minogue, Mariah Carey, Belinda Carlisle, Dido and Katie Melua.
Duran Duran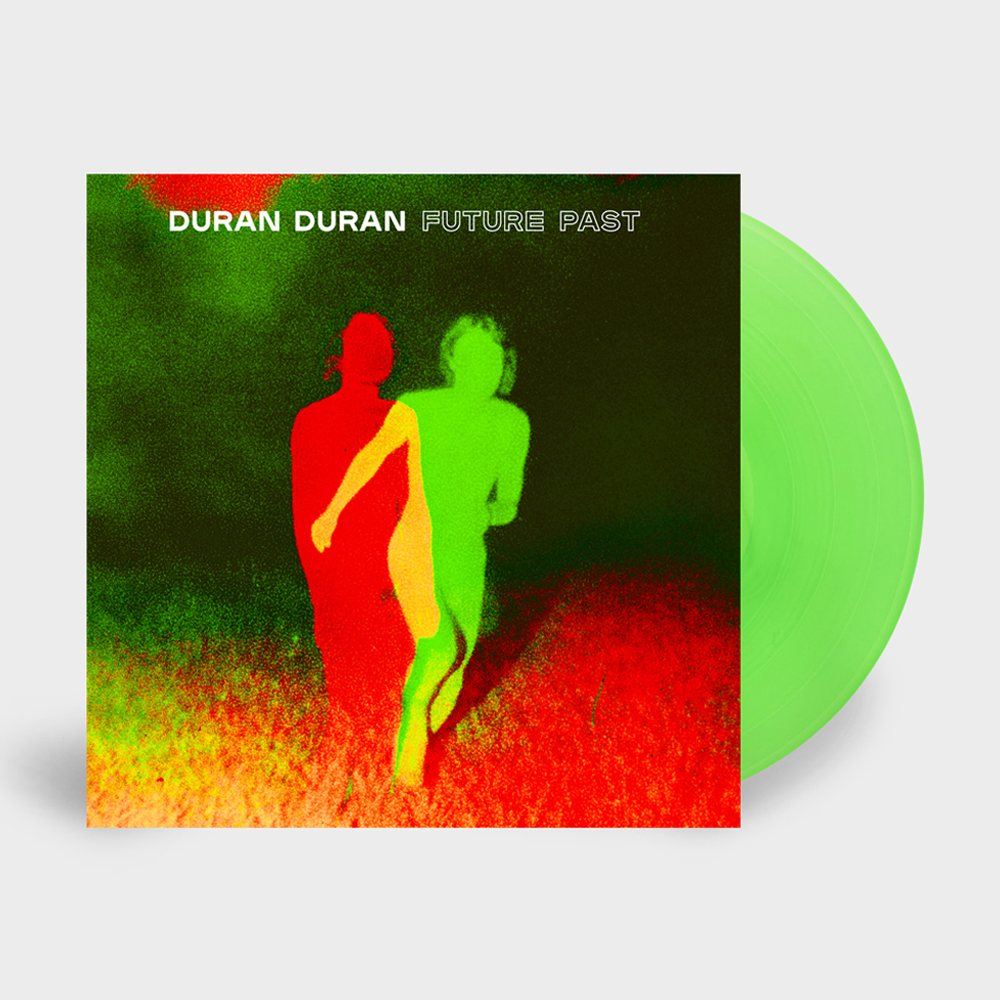 October 22 sees the long-awaited return of Duran Duran, who release new album Future Past. Their first album with new label BMG, the 12-track LP features lead single Invisible and has the following vinyl variants: standard white, webstore exclusive green and limited edition red. Plus there was a lime green variant limited to 500 copies through BrooklynVegan, which has sold out.
Ed Sheeran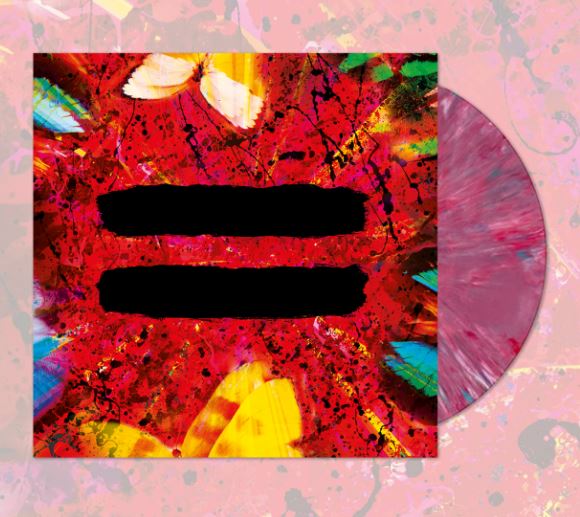 Ed Sheeran sold a whopping number of vinyl copies in the first week of ÷'s release in 2017, and the same volumes could be on the cards for the next chapter in his mathematical series of albums =. Released on October 29, the standard colour for the album is black, Amazon are releasing a red exclusive, HMV and indies stores are stocking a white variant, and Ed's webstore are stocking two versions: a pink recycled vinyl, and a red/blue/yellow 'rainbow swirl' marble vinyl that comes with a book.
Little Mix
On November 12, Little Mix will release their first greatest hits album Between Us, which features 18 of their biggest hits and five new songs. There are a whopping NINE vinyl variants of the album, including black, Amazon-exclusive orange, yellow, Jade pink vinyl (UK link not yet live) and picture disc, Perrie blue vinyl (UK link not yet live) and picture disc, Leigh-Anne red vinyl (UK link not yet live) and picture disc.