The UK may be facing a strict lockdown for the first quarter of 2021, but thankfully, there's plenty of exciting new releases to help us through... 
January 22
Ani DiFranco - Revolutionary Love
Bring Me The Horizon - Post Human: Survival Horror (physical release)
Bugzy Malone - The Resurrection
The British rapper's fifth full length project is shaping up to be his biggest yet after last year's single M.E.N III became his first Top 20 hit. The album also includes Dermot Kennedy collaboration Don't Cry - about his near fatal accident last March.
Bicep - Isles
Belfast-born, London-based duo Bicep say their new album represents a "snapshot in time", with the tracks recorded in "home-listening" versions for the record, before evolving into new iterations for their live shows this year.
Rhye - Home


January 29
Arlo Parks - Collapsed In Sunbeams
You'll struggle to find a 2021 artists to watch list that doesn't feature London musician and poet Arlo Parks (including our own). Her debut album, she says, is "a series of vignettes and intimate portraits surrounding my adolescence and the people that shaped it. It is rooted in storytelling and nostalgia - I want it to feel both universal and hyper specific."

Celeste - Not Your Muse
The 2020 BRITs Critics' Choice winner says "Not Your Muse is the power I found when I felt powerless…In making this album I have allowed myself to arrive at a place where I feel empowered, fiercely wide-eyed and fulfilled." Featuring the singles Stop This Flame, A Little Love and current single Love Is Back. 


January (TBA)
Drake - Certified Lover Boy 
Announced last August with this slick trailer, expect Drake to be back on form after the mixed response to last year's Dark Lane Demo Tapes.


February 5
Deacon Blue - Riding The Tide Of Love
Foo Fighters - Medicine At Midnight
Foo's landmark tenth studio album arrives an entire year later than planned due to Covid, but it sounds like it will be worth the wait. Recorded in a haunted house in California, lead single Shame Shame is pretty much the opposite of what you'd expect from a Foos album header. 
Slowthai - Tyron

The Staves - Good Woman
February 12
Pale Waves - Who Am I?
The Pretty Reckless - Death By Rock And Roll
Sia - Music - Song from an inspired by the motion picture
Accompanying Sia's new co-written and directed film Music will be a 14-track collection of songs featured and inspired by the movie, including recent single Hey Boy.


February 19
Mogwai - As The Love Continues
SG Lewis - Times
The singer, songwriter and multi-instrumentalist is releasing his long-awaited debut album in 2021, featuring current hit Feed The Fire. Announcing the record last October, he said: "This album is an ode to the present moment, and the finite chances we have to celebrate it. It's an exploration of escapism and euphoria, and the memories attached to those experiences."


February 26
Lucy Spraggan - Choices 
Madison Beer - Life Support
Maximo Park - Nature Always Wins


March 5
Dodie - Build A Problem
Following two Top 10 EPs You (2017) Human (2019), singer-songwriter Dodie is releasing her debut album proper, Build A Problem, in 2021. Written over the last two years, during which she admits she "was going through a crisis", Dodie admits: "I was very unsure of who I was and I was trying to figure it out in music. So I think it's quite unstable of an album - but it's definitely honest."

Kings Of Leon - When You See Yourself
The band's eighth studio album arrives four-and-a-half years after 2016's chart-topping Walls. Produced by Markus Dravs (Arcade Fire, Coldplay), the 11-track collection includes lead tracks The Bandit and 100,000 People.
Zara Larsson - Poster Girl
"It's finally on it's way to you," Zara Larsson wrote on Instagram about her long-awaited new album. "I'm so proud of this baby, so thankful for every single producer and writer who helped me craft my international sophomore project. I hope you will love it just as much as I do." The record features current single Talk About Love, while it's not yet clear if recent singles All the Time, Don't Worry Bout Me, and Love Me Land will feature.


March 12
Thunder - All The Right Noises


March 19
Lana Del Rey - Chemtrails Over The Country Club 
Lana Del Rey has been trailing her seventh studio album last October, which features Let Me Love You Like A Woman. Production on the record comes courtesy of Jack Antonoff, and longtime collaborator Rick Nowles on Yosemite.
March 26
Evanescence - The Bitter Truth  



April 9
London Grammar - Californian Soil
Frontwoman Hannah Reid says London Grammar's third album is about her "gaining possession" of her own life, referring to misogyny in the music industry. Judging by what we've all heard so far - Baby It's You, the title track and Lose Your Head, expect an ethereal and empowering set of songs.


May 21
Gary Numan - Intruder 
Numan's 18th solo album looks at the issue of climate change. "Intruder looks at climate change from the planet's point of view," he explained. "If Earth could speak, and feel things the way we do, what would it say? How would it feel? The songs, for the most part, attempt to be that voice, or at least try to express what I believe the earth must feel at the moment."
Date TBA
Blink-182
Travis Barker confirmed on Instagram that the band will release a new album in 2021.
Cardi B
Last August Cardi said in a US radio interview that she was plotting her next move after the global smash WAP, but was hesitant to give a release date until the pandemic is under control. "I have other projects coming out that doesn't involve music," she said, "but when it comes to music I think I'm going to put out another single."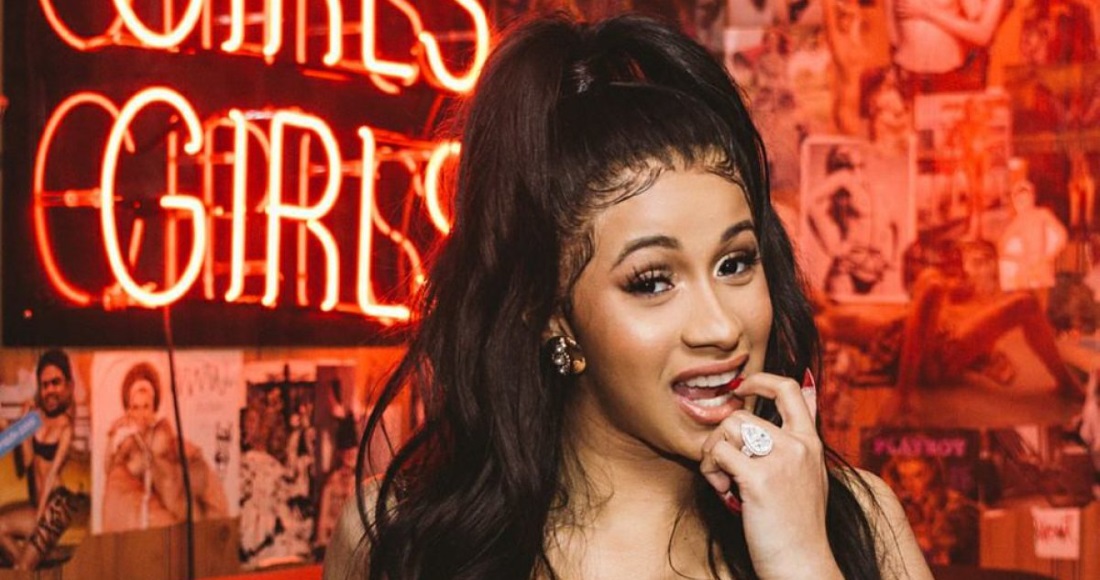 Cardi B
Chvrches
The band confirmed they release their fourth album in the Spring, and that it's sound is inspired by 80s legends Depeche Mode, The Cure and Brian Eno. "I wanted the music that was the most comforting to me and that era of tunes was very formative for our band," singer Lauren Mayberry told Guardian. "It's not the frilliest of Chvrches records, but I don't think that now is necessarily a time for frilliness."
Doja Cat
Fans can expect a follow-up to 2019's Hot Pink this year, if Doja's recent Twitter comments are anything to go by. The singer and rapper told her followers to keep an eye on who she's following on Twitter, suggesting she had collaborated with them on her next project - meaning we can expect The Weeknd, Ariana Grande, and SZA to pop up on her next project.
Kendrick Lamar
Kendrick has kept relatively quiet about when fans can expect new music, but given he was due to headline last year's Glastonbury and British Summertime Hyde Park, we wouldn't be surprised if he dropped the follow-up to his critically acclaimed DAMN. this year.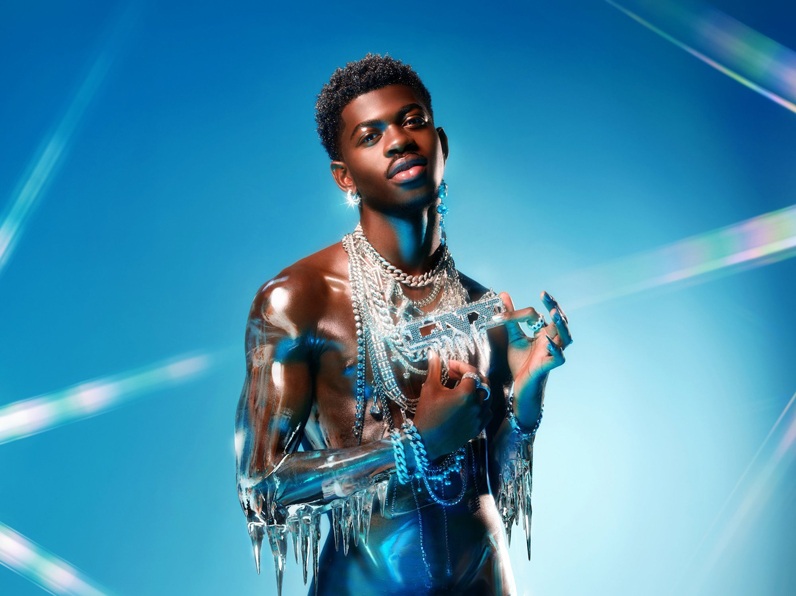 Lil Nas X
At last year's Billboard Music Awards Lil Nas X quipped he will release the "best album of all time" in 2021, a follow-up to 2019's 7 EP. We already have its first single, Holiday, released last November.
Lizzo
The star recently revealed during an Instagram Q&A that she has nearly completed work on her new album - her second major label record - which is expected at some point this year. Longtime collaborator Ricky Reed and Oak, who worked on her last album Cuz I Love You,  are involved again.
Manic Street Preachers
Work on the band's 14th studio album appears to be well under way, after sharing some new track titles on Instagram. "It's still early days," Nicky Wire said. "More writing and much more recording to complete. Hope you can all hear it sometime this year."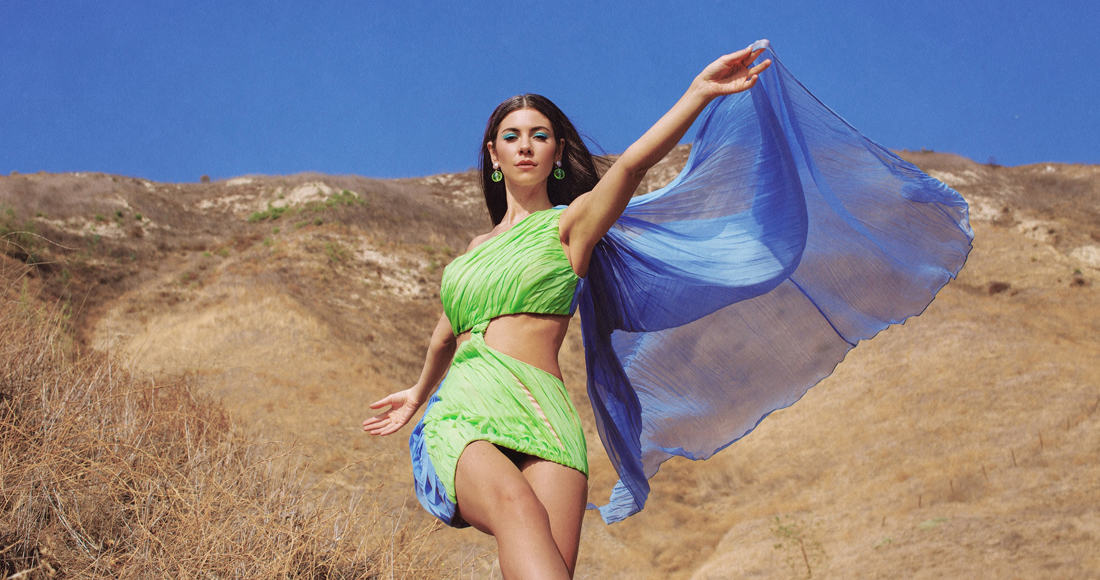 Marina
The Welsh singer-songwriter shared the first taste of her fifth studio album last year, with the track Man's World.
Rag'n'Bone Man
The singer-songwriter is following up his million-plus selling debut Human in 2021, with its lead single arriving at the end of January.
SZA
US singer/rapper SZA returned last September with the Neptunes-produced Hit Different and saw 2020 off with new track Good Days, which has become her biggest headline single in the UK. Despite some tweeted and deleted posts about the relationship with her label, it seems like a follow-up to 2017's CTRL is imminent.