Diana Ross has announced details of her new album Thank You - her first in 15 years. 
Ross' 25th studio album will be released on November 5 via her new label Decca Records. The collection features 13 songs of "happiness, appreciation, and joy", including the title track, out now.
Recorded in her home studio during lockdown, the music icon has teamed up with an impressive roster of producers for the record, including Jack Antonoff (Taylor Swift, Lana Del Rey), Taylor Parx (Beyonce), Freddie Wexler (Ariana Grande), Jimmy Napes (Sam Smith) and Amy Wadge (Kylie Minogue, Ed Sheeran).
"I dedicate this songbook of love to all of you, the listeners," Ross said. As you hear my voice you hear my heart. Let Love Lead the Way."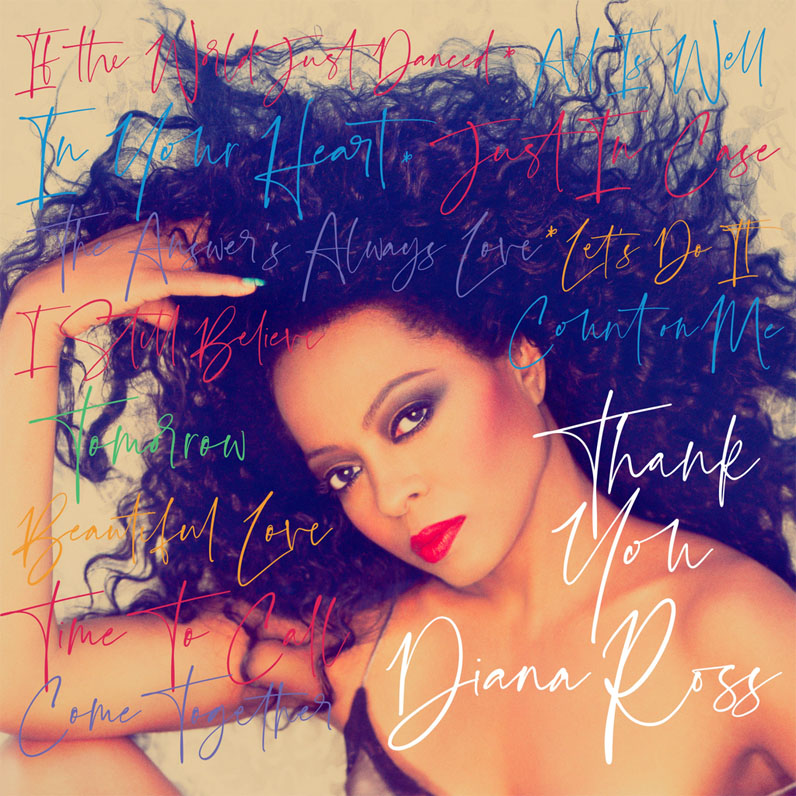 In the UK, Ross has 58 Top 40 singles, and has scored a Top 10 UK hit in every decade from the 60s to the 2000s. Her two UK Number 1s are I'm Still Waiting (1971) and Chain Reaction (1986).
On the Official Albums Chart, she has 13 Top 10s to date, including three chart-toppers. Thank You marks her first album of new material since 2006's I Love You, a collection of covers of classic love songs. View Diana Ross' Official Chart history in full here. 
Thank You tracklisting
1. Thank You
2. If the World Just Danced
3. All Is Well
4. In Your Heart
5. Just In Case
6. The Answers Always Love
7. Let's Do It
8. I Still Believe
9. Count On Me
10. Tomorrow
11. Beautiful Love
12. Time To Call
13. Come Together