2019 is shaping up to be a great year for albums. This year has already seen big records from Ariana Grande, Tom Walker, Dave, Billie Eilish, Pink, Ed Sheeran, Taylor Swift and Lewis Capaldi top the Official Chart. Here are the other albums you can expect to see make a big impact on the charts this year...
Westlife – Spectrum – November 15
Westlife are well and truly back! Following the success of their latest singles Hello My Love, Better Man and Dynamite plus their fastest-selling tour ever, the band have announced the "best album of [their] careers". It's the legendary Irish group's first studio album in nine years, with tracks co-written and produced by the lads as well as hitmakers including Steve Mac, Ed Sheeran and James Bay. 
MORE: Westlife's Top 20 biggest songs on the Official Chart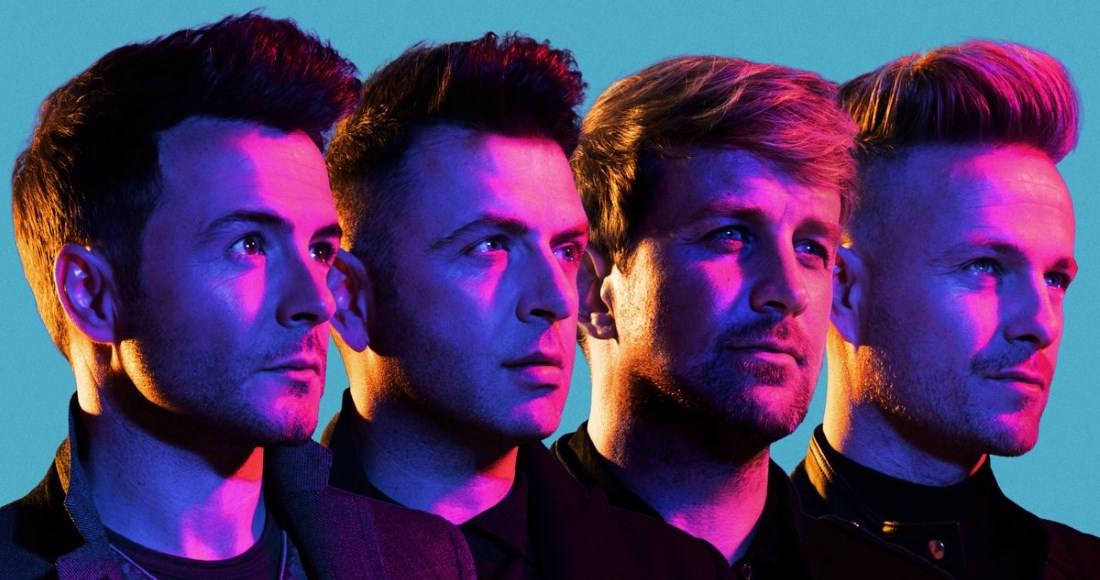 Celine Dion - Courage - November 15
The superstar has announced details of her new album Courage - her first English-language album in six years. Celine announced the title of the record along with a new tour at a show in Los Angeles, explaining: "I think I went through a lot. And life had given me the tools… to find my inner strength, to find courage, and to keep going."
Sia, who worked on Celine's 2013 Loved Me Back To Life album, is working on the project and alluded to the song title Baby, tweeting her: "You sing the S**T out of 'baby' And I'm so proud to write for you!!!!". Lead single Flying On My Own is out now, while Celine also released a trio of tracks - the title track, Imperfections and Lying Down - when announcing the release date.
MORE: 11 incredible facts about Celine Dion worthy of a music icon
Frozen 2 soundtrack - November 15
The soundtrack for the first Frozen film has shifted 1.15 million in the UK alone and spawned huge hits in Let It Go and Do You Want To Build A Snowman?, so there's absolutely no pressureon the sequel whatsoever. Contenders for a breakout hit from the sequel are still unknown, but the soundtrack features plenty of songs by cast members Idina Menzel and Kristin Bell, plus re-recorded versions of three of its songs by Panic! At The Disco, Kacey Musgraves and Weezer. See the full tracklisting.
Coldplay - Everyday Life - November 22
Four years since the release of their seventh consecutive Number 1 studio album A Head Full of Dreams, Coldplay return on November 22 with Everyday Life. The double album split into 'Sunrise' and 'Sunset' halves has been teased with an image of the band 'pictured' in 1919, with a message on their website explaining it's what they've been working on for 100 years. Who doesn't love a cryptic start to an album campaign?!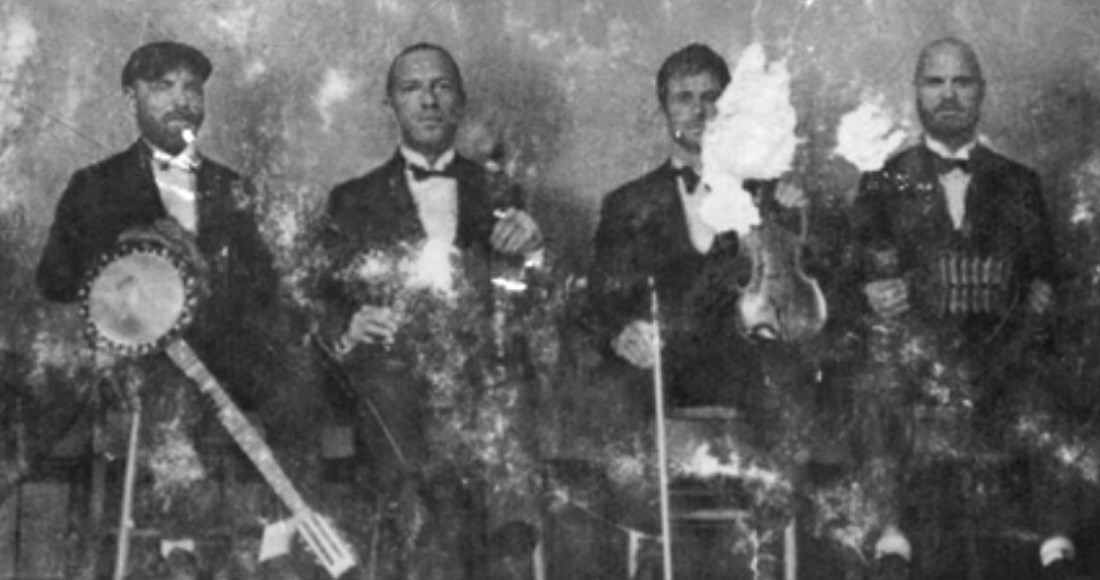 Robbie Williams - The Christmas Present - November 22
Chart legend Robbie Williams releases his first ever Christmas album The Christmas Present on November 22. The double album sees Robbie collaborate with Jamie Cullum, Sir Rod Stewart, Bryan Adams and even his father Peter Conway. Click here to view the full tracklist.
Rod Stewart - You're In My Heart: Rod Stewart With The Royal Philharmonic Orchestra - November 22
To celebrate 50 years as a solo artist, Sir Rod is pairing up with the Royal Philharmonic Orchestra to rework classic vocal tracks from his most popular songs with brand new arrangements performed by the Orchestra.
The album also features a new version of the Top 5 hit It Takes Two, originally with Tina Turner and now featuring Robbie Williams, plus a brand new song Stop Loving Her Today.
MORE: Orchestral makeovers in the chart: a new spin on greatest hits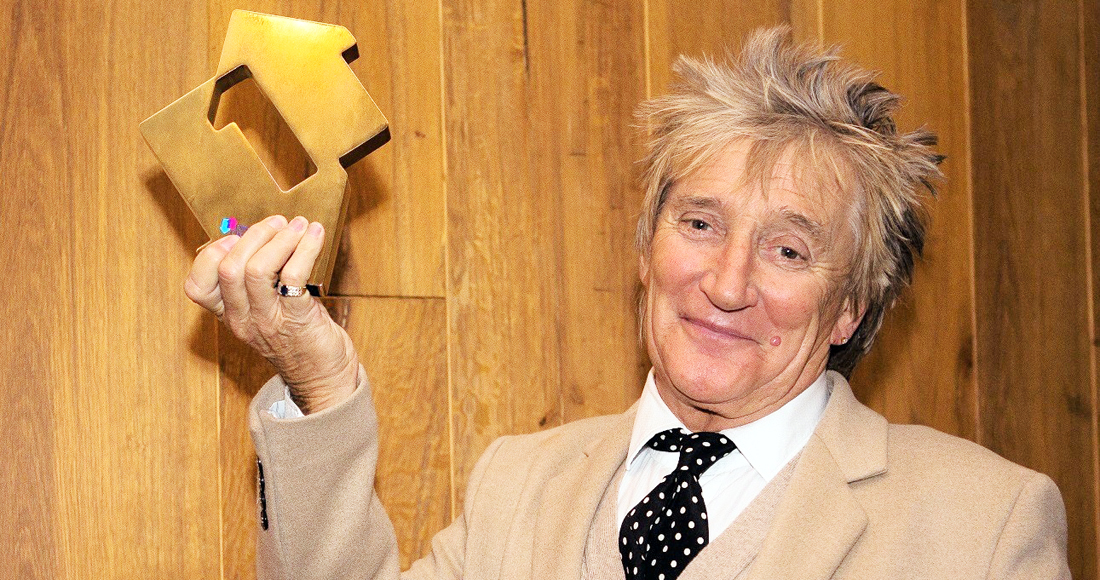 Beck - Hyperspace - November 22
Beck is back! Two years after his GRAMMY winning album Colors reached Number 5 on the Official Albums Chart, his fourtheenth studio record Hyperspace will be released on November 22. The lead single Uneventful Days is out now. Coldplay's Chris Martin features on backing vocals for the album track Stratosphere.
Pete Tong & The Heritage Orchestra - Chilled Classics - November 29
Pete Tong reunites with the Heritage Orchestra for their third album of revamping house classics with orchestral arrangements. Announced in Music Week, Chilled Classics features pop vocalists Zara Larsson and Nina Nesbitt, grime legend Wiley and the incomparable Boy George. The album is the first in the series to feature original songs too.
It's all true! https://t.co/LV2rG3Hf6B

— Boy George (@BoyGeorge) October 8, 2019
Liam Payne - LP1 - December 6
The fourth One Direction member to release an album, Liam Payne puts out LP1 on December 6. Trailed by his current single Stack It Up with A Boogie Wit Da Hoodie, LP1 features the Top 10 singles Strip That Down and For You (Fifty Shades Freed) plus Top 40 hits Polaroid, Familiar Get Low and Bedroom Floor. The four tracks from Liam's First Time EP are omitted.
The Who - WHO - December 6
Roger Daltrey promised "dark ballads [and] experimental electronica" from the The Who's first album in 13 years. The legendary group are releasing their 12th studio album WHO on November 22 which wad produced by Pete Townshend and also D. Sardy (Oasis, Gorillaz).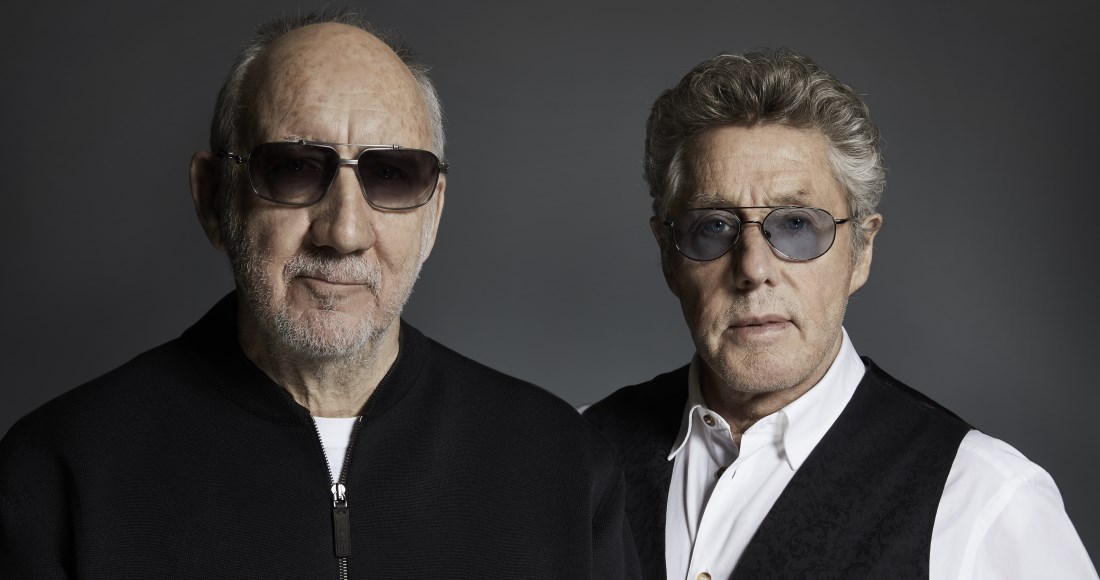 MORE: The huge pop acts who never scored a Number 1 single in the UK
Kylie Minogue - Golden Live in Concert - December 6
Can Kylie Minogue join Eminem and Ariana Grande in recent times to have two Number 1 albums in less than a year? Golden Live in Concert brings together 2CDs of live tracks from her Golden tour and there's a DVD to boot. Kylie scored a Number 1 album in July 2019 with her Step Back in Time greatest hits.
MORE: Every Number 1 album by a female solo artist
Harry Styles - Fine Line - December 13
The long-awaited follow up to Harry Styles' self-titled post-1D solo debut finally has a name, artwork, and a release date. Featuring Harry's recent Top 3 single Lights Up, the second album is named Fine Line is certain to find its way into many a Christmas stocking this year.
Stormzy - TBA
Number 1 single Vossi Bop is the lead single from Stormzy's second studio album, which he told BBC Radio 1 would contain no filler tracks: "There's no way I'm making a body of work with filler songs. Every song is gonna serve such a purpose. I've tried to do the epitome of every single part of my DNA.
"I'm about to drop my second album. The public have elevated me to this position, and now it's about me repaying everyone. I'm excited to prove my worth."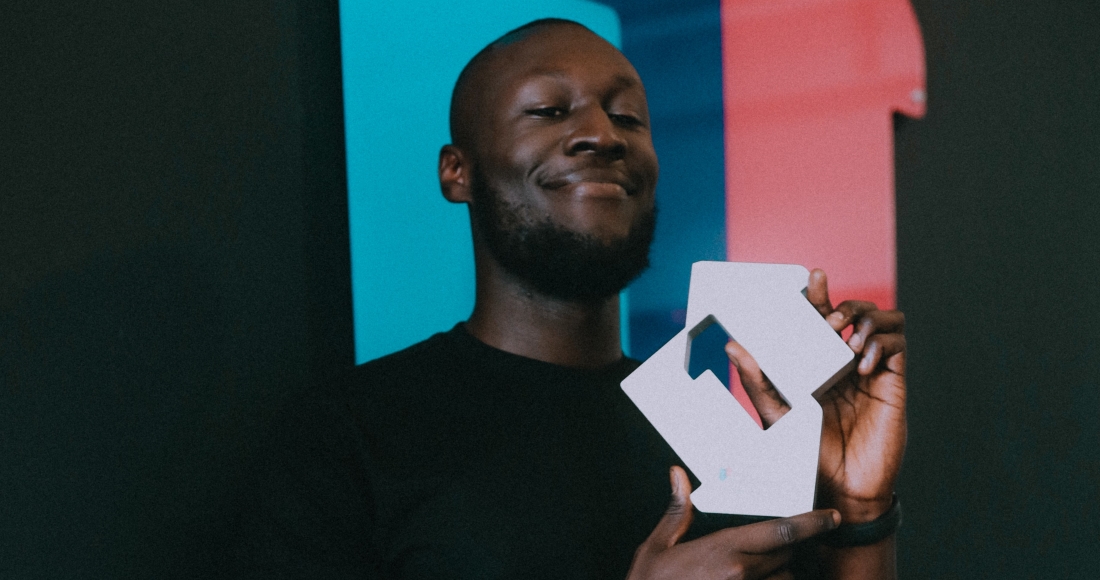 Miley Cyrus - She Is Miley Cyrus - TBA
Miley Cyrus is planning to release three six-track EPs in 2019 that all combine to become a full album called She Is Miley Cyrus. First EP She Is Coming featured the lead single Mother's Daughter, with She Is Here and She Is Everything coming soon.
Adele – TBA
It's four years since Adele's last album 25 and while nobody was particularly expecting new music from her in 2019, there's been a rush of online activity and reports that Adele is indeed ready to release her new music before the end of the year. It might just be wishful thinking, but given Adele's history of dropping an album campaign out of nowhere, we wouldn't rule it out.
Cheryl - TBA
Cheryl's label told Music Week: "So we're going to go song by song and see how it goes. There's a body of work there, so there is a possible album – we'll see how it reacts." Top 40 single Love Made Me Do It is expected to feature, as will Let You, both co-written by Chezza's Girls Aloud bandmate Nicola Roberts. One more single is expected before the album's release later in 2019.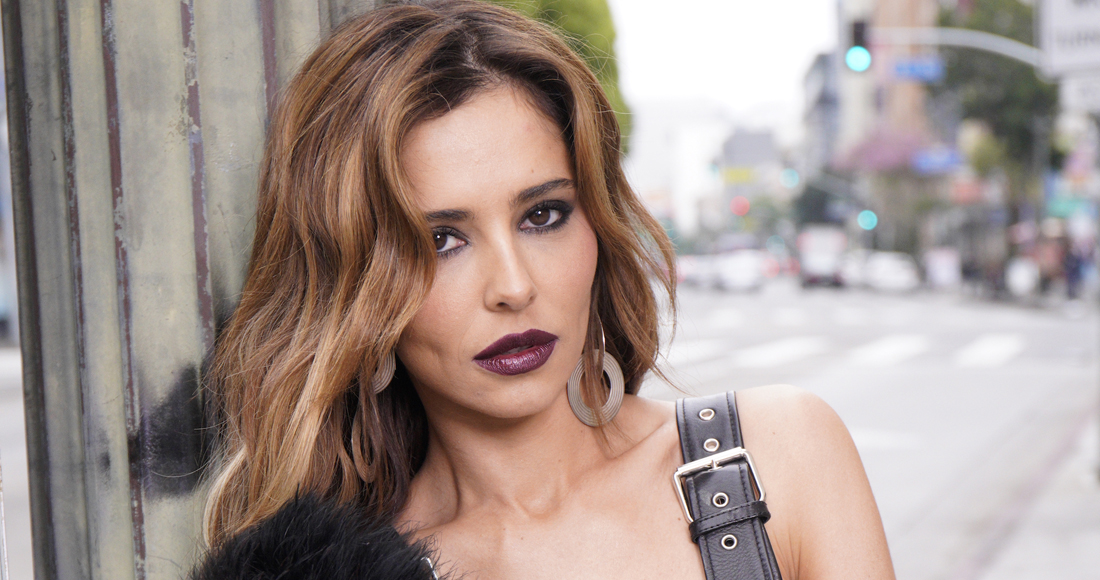 Rihanna - TBA
Rihanna's Navy are keen (you could say) to hear new material. She's reportedly prepping a dancehall-inspired album and has been pitched over 500 songs, but she's remaining tight-lipped about the record. At her second fashion show for her Savage x Fenty lingerie line in September, a journalist attempted to pin Rihanna down and she confessed she hasn't finished the album yet.
MORE: The Top 40 biggest songs and albums of the decade by female artists
Katy Perry - TBA 
Will she or won't she? Katy Perry has revealed that she's concentrating on stand-alone singles releases at the moment, evidenced by Never Really Over and Small Talk. She's not ruled an album out however, stating one could follow "if there's demand for a full body of work". 
However, the boss of Katy's record label Virgin EMI Ted Cockle has confirmed to Music Week that a new album from Katy is in the works: "There's plenty of goodness to come. The album will come in its own fine time."
MORE: Katy Perry's Top 5 most popular non-singles revealed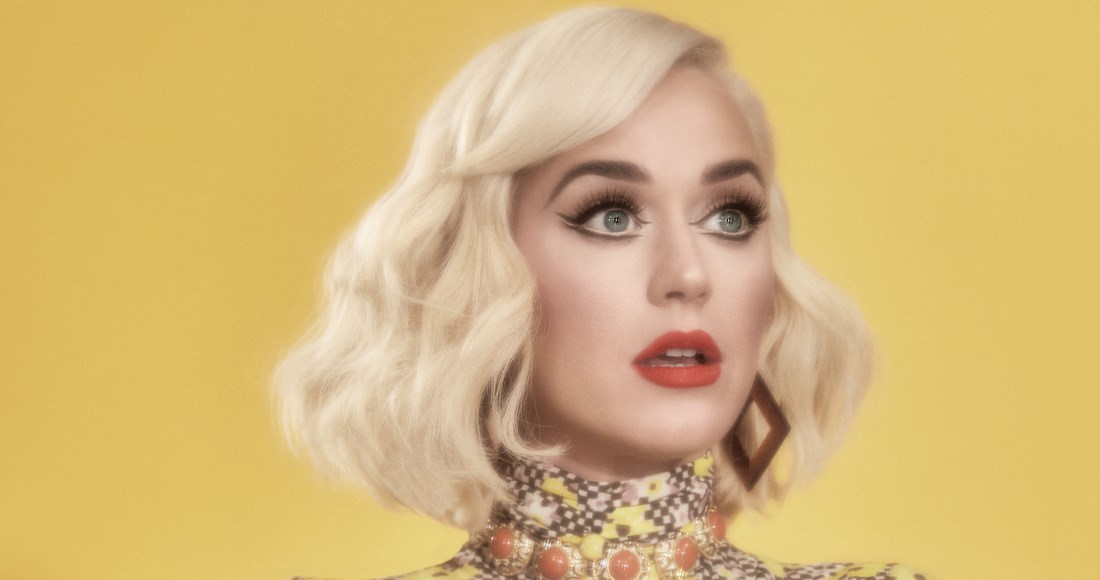 The Chainsmokers - World War Joy - TBA
The producer/DJ duo will release a ten track studio album in 2019, first announced on March 26. The tracklist is being revealed in reverse order as singles, which have so far featured 5 Seconds of Summer, Bebe Rexha and Lennon Stella.
The Killers - TBA
Brandon Flowers & Co have gotten political with Land Of The Free, a response to President Trump. Discussing a new album - and follow-up to 2017's Number 1 Wonderful Wonderful - Brandon told Beats 1 that The Killers would have a new project out at the end of 2019 "in a perfect world".
MORE: The acts to reach Number 1 with ALL of their studio albums
Royal Blood - TBA
Both of Royal Blood's previous albums debuted at Number 1 - could a third be on the horizon?
In July the duo posted on Instagram: "We are very much in the middle of creating something very special together that is going to be the wildest and scariest record we have ever made." The duo have been performing live over the summer, so is new material imminent?
Ellie Goulding - TBA
After several writings camps across her last few albums, Ellie Goulding's calling on her own skillset for her fourth release. "I have sort of gone back to basics and am doing a lot of the writing on my own," she told the Evening Standard. The first slice of the album Close To Me with Diplo and Swae Lee reached Number 17. The next track Flux was released in March, followed by Sixteen in April and Hate Me ft. Juice Wrld in June.
MORE: Ellie Goulding's biggest singles on the Official Chart revealed
The Cure - TBA
New inductees into the Rock and Roll Hall of Fame and 2019 Glastonbury headliners, The Cure are celebrating their recent success in style, with a new album. Sirius XM got the scoop from frontman Robert Smith: "We're going in about six weeks time [to the studio] to finish up what will be our first album in more than a decade. It's very exciting times for us all around."
Ava Max - TBA
The Sweet But Psycho star will be hoping her debut album can replicate the success of her Number 1 single. The currently untitled collection is coming in 2019, and will also feature Ava's Top 20 hit So Am I and new single Torn. The entire album is produced by Cirkut. Ava told NRJ Radio in France that the album will feature 14 tracks and no collaborations.
MORE: The Top 40 biggest songs of 2019 so far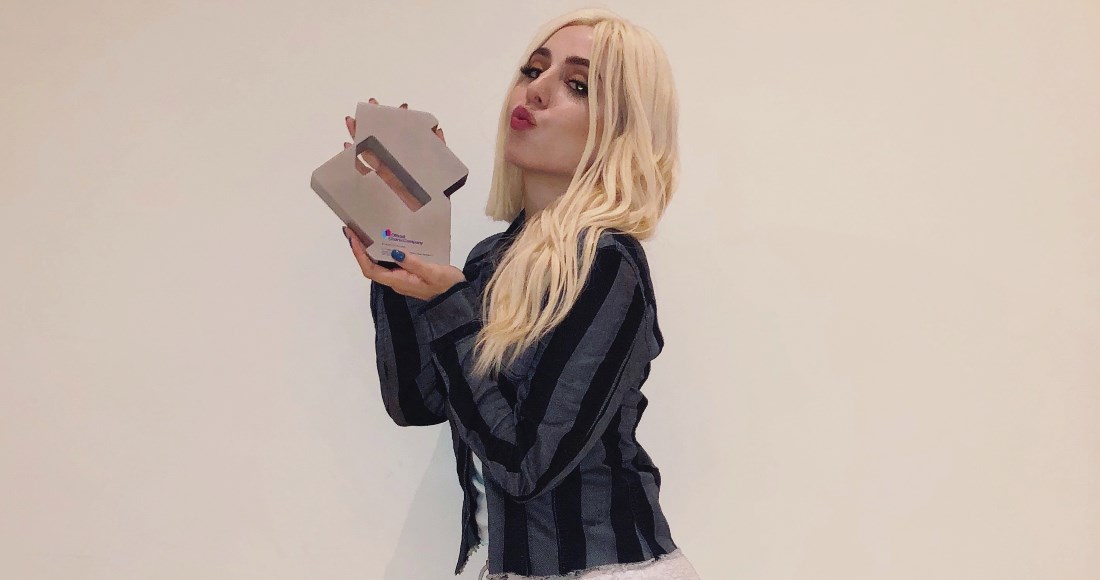 Tinie Tempah - TBA
The founder of Tinie Tempah's record label Disturbing London has confirmed the seven-time chart topper has a new album coming soon. Dumi Oburota told Music Week: "He makes amazing singles and now is the prime time for massive singles. He can adapt to whatever the industry throws at him. He's prolific."
MORE: Artists with the most Number 1 singles on the UK chart
Selena Gomez - TBA
When Selena took to Instagram Live to promote her Benny Blanco-assisted single I Can't Get Enough, fans were quick to ask her for an update on her second solo album.
"I'm just nervous about it, honestly, 'cause I feel like the next few choices that I'm gonna make are very crucial. So I'm trying to be really really diligent and patient with everything ... the album is coming very soon."
She then confirmed on social media in June that the album was finished, before telling Jimmy Fallon on The Tonight Show: "I think there's always going to be a sense of strong pop in my music, but I definitely explore more with electric guitar. It took me four years now to even feel at a good place with this album."
Zara Larsson - TBA
Zara told Billboard: "I change my mind five million times, so I don't know what it's going to end up being like or who I'm collaborating with. On the day of the deadline, that's when I'll know." The Number 11-peaking Ruin My Life should be included, as could other recent singles Don't Worry Bout Me and All The Time.
What albums are you looking forward to in 2019? Tell us in the comments below: