2019 promises to be a huge year. We already know of 60 incredible albums coming soon, so let's learn all about the must-have new records you need in your life.
Backstreet Boys –  DNA - January 25
Read our interview with BSB's Howie D about the album's lead single Don't Go Breaking My Heart.
Bring Me The Horizon – Amo – January 25
Featuring the huge singles MANTRA and wonderful life, could Amo become BMTH's third Top 3 album in a row?
Keuning – Prismism – January 25
The Killers' lead guitarist stepped away from global touring with the band during the campaign for their latest Number 1 album Wonderful Wonderful. In between spending time with his 13-year-old son, he created Prismism which "sees things from all sides, focusing on details without missing the big picture".
MORE: The acts who hit Number 1 with all of their studio albums
Rival Sons – Feral Roots - January 25
The quartet last three albums have all placed within the UK's Official Albums Chart Top 40, each improving on the position of the last. Is their first Top 10 on the cards with Feral Roots?
Rudimental – Toast To Our Differences – January 25
Originally set for a release in September 2018, Toast To Our Differences features 2018's biggest song by a British group (These Days ft. Jess Glynne, Macklemore & Dan Caplen) and collaborations with Rita Ora, Maverick Sabre and James Arthur.
MORE: The UK's Top 40 biggest songs of 2018 revealed
Claire Richards – My Wildest Dreams – February 1
We had a chat to Claire all about her upcoming debut solo collection, which features a song written by the legendary Diane Warren.
Fredo – Third Avenue - February 1
Following the release of his Top 5 EP Tables Turn, and his appearance on Dave's UK Number 1 Funky Friday, Fredo drops his debut studio set Third Avenue, which features the Top 40 single BMT.
Ian Brown – Ripples – February 1
All but one of Ian's previous six studio albums have charted Top 10, and Ripples will be his first in over nine years.
Nina Nesbitt – The Sun Will Come Up, The Seasons Will Change – February 1
Nina's first album in nearly five years features the single Loyal To Me and Is It Really Me You're Missing, originally intended for Rihanna.
The Specials – Encore - February 1
Encore marks the first new material founding members Terry Hall, Lynval Golding and Horace Panter have worked on since their 1981 Number 1 single Ghost Town.
Ward Thomas – Restless Minds – February 1
Pushed back from its original release of October 2018, Restless Minds is the follow-up to Catherine and Lizzy's sophomore album Cartwheels, which became the first country music Official Albums Chart Number 1 released by a British act.
White Lies – Five – February 1
Aptly titled Five, White Lies' fifth studio album looks to continue their strong trend of success, the successor to their first four albums that all charted within the Top 20 of the Official Chart.
AJ Tracey – AJ Tracey – February 8
AJ's debut album follows his Number 13-peaking EP called Secure The Bag!. The self-titled collection features the Top 20 single Butterflies.
Busted – Half Way There - February 8
Half Way There acts as the middle ground to Busted's seventh album they referenced in their hit single Year 3000. HWT features What Happened to Your Band, originally intended for Busted in the early Noughties, which was then released by their associated acts Son of Dork and McBusted.
Avril Lavigne – Head Above Water – February 15
Inspired by Avril's battle with Lyme Disease, singles from her sixth collection include the title track and Tell Me It's Over - see the full tracklisting here. Can the Canadian singer-songwriter scoop her fourth Number 1 on the UK's Official Albums Chart?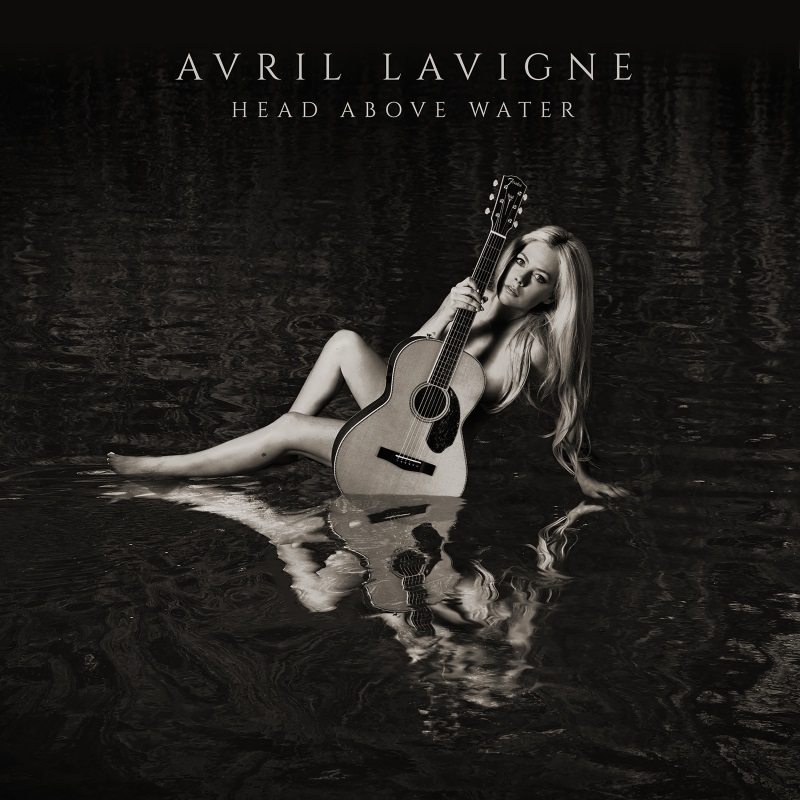 Picture This – MDRN LV – February 15
The Irish band of the moment, Picture This have sold out five nights at Dublin's 3Arena in promotion of the album. MDRN LV includes the singles One Drink and Everything Or Nothing.
Sleaford Mods – Eton Alive – February 22
Sleaford Mods' latest two studio albums just missed the Top 10, can Eton Alive push further to net the Nottingham group their first top flight placing?
Hozier - Wasteland, Baby! - March 1
Hozier's sophomore album features his recent singles Nina Cried Power (ft. Mavis Staples) and Movement, both of which were Top 50 hits in his native Ireland.
Bryan Adams – Shine A Light – March 1
The man behind the UK's longest-reigning Number 1 single of all-time releases his fourteenth studio album in 2019, which will be supported by a tour in the winter.
The Japanese House – Good At Falling – March 1
After releasing four critically-acclaimed EP, The Japanese House releases her debut album Good At Falling, co-produced by her fellow Dirty Hit labelmate George Daniel of The 1975. Lead single Lilo references her break-up from Marika Hackman.
Tom Walker – What A Time To Be Alive - March 1
Pencilled for an October 2018 release initially, Tom's debut album was moved to March 2019. It contains the Top 10 smash Leave A Light On and a collaboration with Zara Larsson.
Sigrid – Sucker Punch – March 8
The winner of BBC's Sound of 2018 puts out Sucker Punch on March 1, which features the radio smash hits Don't Kill My Vibe, Sucker Punch and the Top 10 single Strangers.
David Gray – Gold In A Brass Age – March 8
The White Ladder legend's next LP could mark his seventh Top 10 appearance. 
Dido – Still On My Mind - March 8
The star behind two of the UK's Top 30 best-selling studio albums of all-time returns in March with Still On My Mind, her first release in six years and the first since signing with BMG.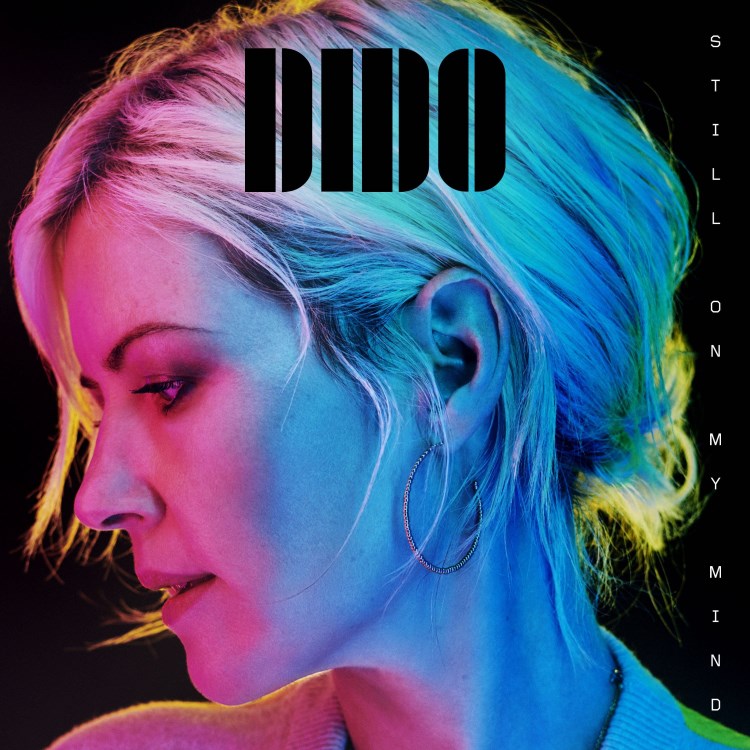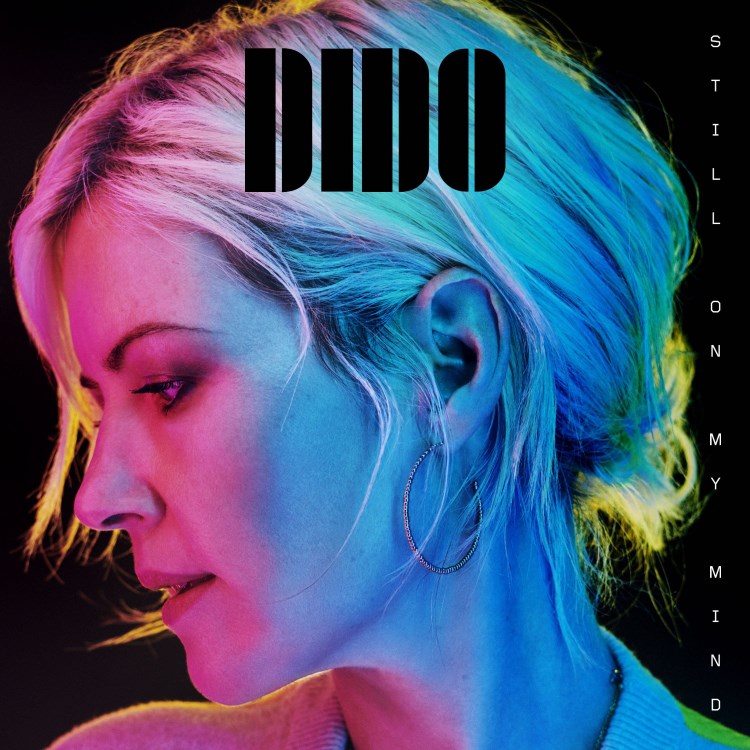 Foals - Everything Not Saved Will Be Lost Part 1 - March 8
The band have confirmed their new album will arrive in two parts, with the second instalment arriving in Autumn. It's their first album since 2015's What Went Down, and first since the depature of bassist Walter Gervers last year. Watch a trailer for the album here. 
Jack Savoretti – Singing To Strangers – March 15
After scoring two consecutive Top 10 albums in a row, Jack previewed Singing To Strangers with its lead single Candlelight. The album features a live version of Music's Too Sad Without You with Kylie Minogue, which was recorded in Venice.
Joanne Shaw Taylor – Reckless Heart - March 15
Reckless Heart is the follow-up to Joanne's fifth studio album Wild, which marked her first Top 20 appearance on the Official Albums Chart, and also peaked at Number 1 on the Jazz & Blues Albums Chart.
Sophie Ellis-Bextor – The Song Diaries – March 15
The Song Diaries features orchestral reworkings of some of Sophie's biggest hits including Murder On The Dancefloor and Groovejet.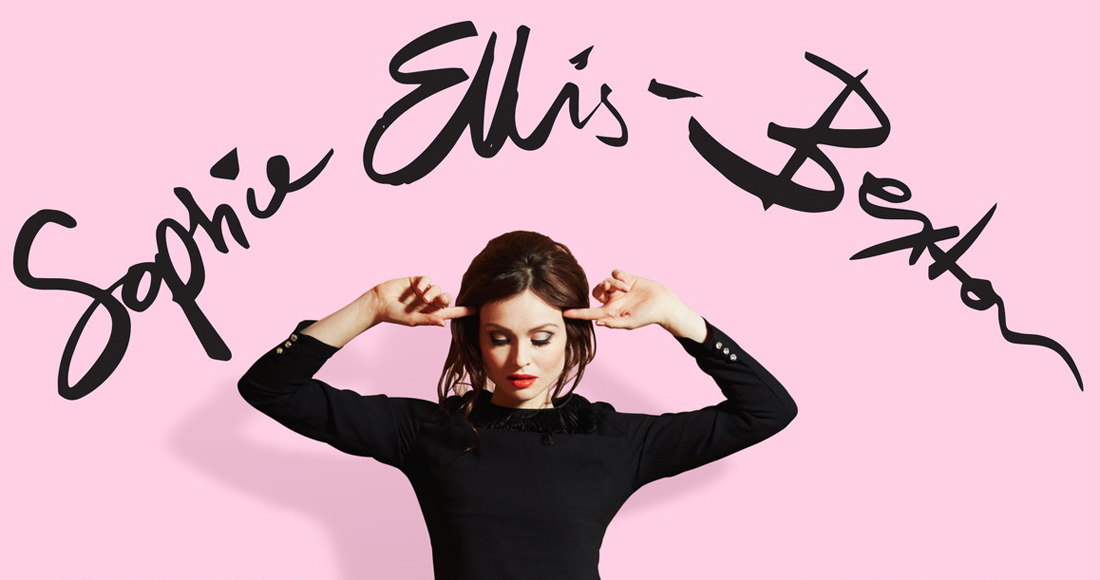 Maverick Sabre – When I Wake Up – March 22
Maverick's first album in over three years includes the lead single Your Grace ft. Chronixx, and Slow Down, a duet with Jorja Smith.
Michael Ball – Coming Home To You – March 22
Fresh from scoring two chart-topping albums with Alfie Boe, Michael returns to  solo territory with Coming Home To You, his first on his own in over four years.
Sleeper – The Modern Age – March 22
The group's first full-length studio record in 21 years was described by lead vocalist Louise Wener as like "jumping off the cliff, just to see what it feels like". The collection is also available on cream vinyl exclusively in indie stores.
Lana Del Rey - Norman F**king Rockwell - March 29
A potential fourth UK Number 1 album for Lana, Norman F**king Rockwell is expected to drop in the first half of 2019. Recent tracks Mariner's Apartment Complex, Venice Bitch and Hope Is A Dangerous Thing For A Woman Like Me To Have - But I Have It will not feature on the 11-song tracklist, while a song titled Sylvia Plath is also up for inclusion.
Ten Tonnes – Ten Tonnes – April 5
Fresh from supporting Stereophonics and his older brother George Ezra on tour, Ten Tonnes will put out his self-titled debut in April.
The Cranberries - In The End - April 26
The Cranberries final album is titled In The End, named after the final track on the record. Following the passing of frontwoman Dolores O'Riordan, the band decided to "finish what we started" before the Irish singer's passing in early 2018. Dolores was "on a roll", and the first result of that we heard was All Over Now, released in January 2019.
Bang Bang Romeo – A Heartbreaker's Guide To The Galaxy – June 14
Four days prior to supporting P!nk on her first UK tour in five years, Bang Bang Romeo release their debut album.
Ariana Grande - thank u, next - TBA
"Bruh, I just want to f**king talk to my fans and sing and write music and drop it the way these boys do," Ariana told Billboard of her upcoming album, referencing how many male acts surprise release new material. Released less than a year after her latest Number 1, Sweetener, thank u, next will feature the Number 1 smash title track, and Top 10 hit Imagine.
The 1975 - Notes on a Conditional Form - TBA
Another act releasing two albums within a short space of time are The 1975. The Manchester group claimed their third consecutive Number 1 album with A Brief Inquiry Into Online Relationships in November 2018, and the resolution to their Music For Cars era titled Notes on a Conditional Form is expected in May.
Madonna - Magic - TBA
Long live the Queen. Madonna is returning in 2019 with her fourteenth studio album, teased as being titled Magic in a recent newsletter to fans. The collection is said to be inspired by traditional Portuguese fado music, and has seen Madge reunite with Mirwais, her producer partner from her Music and American Life eras.
MORE: 60 incredible chart facts and feats about Madonna
Dave - TBA
Fresh from debuting at Number 1 with Funky Friday, the rapper believes his debut album is "going to be something special", thanks to working with acclaimed producer Fraser T. Smith.
LSD - LSD - TBA
The supergroup featuring Labrinth, Sia and Diplo was reportedly set for a November 2 release according to The New York Times, but we guess plans changed. Top 20 hit Thunderclouds plus the singles Genius, Audio and Mountains are set to appear on the tracklist.
Meghan Trainor - Treat Myself - TBA
Another album plagued by delays is Meghan Trainor's third set. Treat Myself was pushed back from August 31 2018 to January 25, 2019, but it now appears that date has also been shelved. The singles No Excuses, Let You Be Right and Can't Dance are primed for inclusion, as is upcoming track Genetics.
Mark Ronson - Late Night Feelings - TBA
Mark announced his album's title on The Graham Norton Show, with confirmed collaborators including The xx's Romy, Miley Cyrus, King Princess, Yebba, Angel Olsen and Lykki Li.
Rihanna - TBA
Rihanna's Army are keen (you could say) to hear new material. She's reportedly prepping a dancehall-inspired album and has been pitched over 500 songs, but she's remaining tight-lipped about the record.
Cheryl - TBA
Chezza's label told Music Week: "So we're going to go song by song and see how it goes. There's a body of work there, so there is a possible album – we'll see how it reacts." Two more singles are planned for early 2019.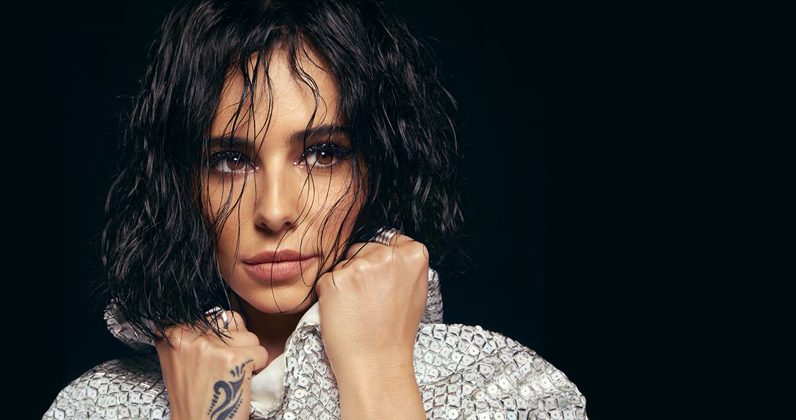 Kanye West - Yandhi - TBA
Another album that has been delayed twice, Kanye West's Yandhi follows his two Top 10 albums from 2018, Ye, and Kids See Ghosts.
Zara Larsson - TBA
Zara told Billboard: "I change my mind five million times, so I don't know what it's going to end up being like or who I'm collaborating with. On the day of the deadline, that's when I'll know." All we know is that the Number 11-peaking Ruin My Life will be included.
Solange - TBA
Solange "has discovered how to execute the hybridity she has always imagined" with her upcoming record, which was first announced in a New York Times interview. Expect a 'warm, fluid and more sensual' collection this time around.
The Killers - TBA
Brandon Flowers & Co have gotten political with Land Of The Free, a response to President Trump. Discussing a new album - and follow-up to 2017's Number 1 Wonderful Wonderful - Brandon told Beats 1 that while the band would have a new project out at the end of 2019 "in a perfect world".
Emma Bunton - TBA
Because a Spice Girls reunion and hosting The Great American Baking Show aren't going to keep Baby Spice busy enough, Emma Bunton is releasing her first solo album in 13 years through BMG.
MORE: Spice Girls' Top 10 biggest singles on the Official Chart
The Chemical Brothers - No Geography - TBA
Is a seventh UK Number 1 album on the cards for The Chemical Brothers? New set No Geography is coming in the spring and features the single Free Yourself.
Louise - TBA
Louise is rebounding from her divorce by getting back in the studio. We can't wait to hear what she's come up with. When Louise signed her new deal with Warner/Chappell, she said: "I'm so excited to join the ranks of the amazing songwriters signed to Warner/Chappell. I can't wait to share my new material."
Friendly Fires - TBA
Friendly Fires have been away for a long time, but their first album in almost eight years is coming along nicely judging by their comeback single Love Like Waves, and their recent Disclosure-produced number Heaven Let Me In.
Sam Fender - TBA
The BRITs Critics' Choice winner for 2019 has been hard at work on his first album following the release of his Dead Boys EP in November 2018.
Ellie Goulding - TBA
After several writings camps across her last few albums, Ellie's calling on her own skillset for her fourth release. "I have sort of gone back to basics and am doing a lot of the writing on my own," she told the Evening Standard. The first slice of the album Close To Me with Diplo and Swae Lee reached Number 17.
MORE: Ellie Goulding's biggest singles on the Official Chart revealed
The Cure - TBA
New inductees into the Rock and Roll Hall of Fame are celebrating in style, with a new album. Sirius XM got the scoop from frontman Robert Smith: "We're going in about six weeks time [to the studio] to finish up what will be our first album in more than a decade. It's very exciting times for us all around."
Carly Rae Jepsen - TBA
Love is at the heart of Carly's upcoming record, trailed by the lead single Party For One. The as-of-now-untitled album is about "romantic love but self-love too."
Samantha Mumba - TBA
The Irish singer has taken an extended break from music, but that's all about to change. After signing a new record deal with Warner-Chappell, Samantha is gearing up to release her long, long awaited second studio album this year. She's collaborated with MNEK on the project, and you can expect to hear its lead single in the first quarter of the year.
Will Young - TBA
We don't know an awful lot about Will's seventh studio album, but he has confirmed on Instagram that it will be a follow-up to his 2011 Number 1 album Echoes, the synth-pop record co-produced by Richard X and Fred Falke. According to a post from December 2018, the record "is getting close to being finished".
Marina - TBA
Enjoy Your Life is the name of one upcoming song from Marina's fourth studio album. We can expect to hear the first single from the record in January, with the album's concept explained further in April.
Westlife - TBA
The legendary Irish group's first studio album in nine years is on its way, and was preceded by the Ed Sheeran-written Hello My Love. Discussing their next full-length project's release date, Shane Filan said on The Graham Norton Show: "End of the year, hopefully." Fingers crossed!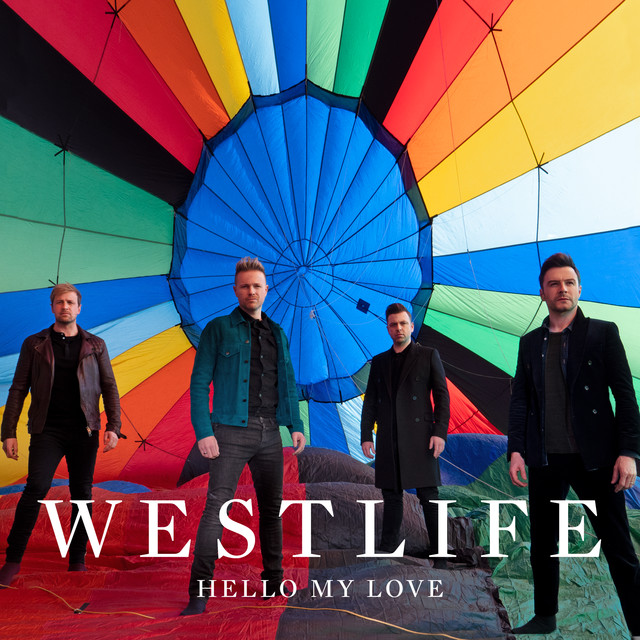 Normani - TBA
The former Fifth Harmony vocalist has released a collaborative EP with Calvin Harris, plus high profile songs with Sam Smith, Khalid and 6LACK in preparation for her debut solo album. Billboard reports that the "sultry and dominant" collection will be released in the second half of 2019, and has worked with Victoria Monet and Daniel Caesar.
The Who - TBA
We don't know the name or release date for The Who's first album in 13 years, but we do know that it's arriving in 2019. Roger Daltrey has promised "dark ballads [and] experimental electronica" from the legendary band's 12th studio album.
What albums are you looking forward to in 2019? Tell us in the comments below: