2019 is shaping up to be a great year for albums. This year has already seen big records from Ariana Grande, Tom Walker, Dave, Billie Eilish, Pink and Lewis Capaldi top the Official Chart. Here are the other albums you can expect to see make a big impact on the charts this year...
Ed Sheeran - No.6 Collaborations Project - July 12
After releasing three chart-topping studio albums, Ed is treating us to a mixtape this July. No.6 Collaborations Project is a follow-up to the EP No.5 Collaborations Project, released before Ed was signed to a major label. 22 collaborators will feature across 15 songs; the tracklist (below) is quite something, with Ed roping in 50 Cent and Eminem on the same track, as well as hook-ups with Stormzy, J Hus, Dave, Camila Cabello and Cardi B.
"I'm a huge fan of all of the artists I worked with on the album," Ed said in a press release. "Whether I've been following them since the beginning of their careers, or had their albums on repeat, they're artists that inspire me and all bring something special to each track. Can't wait for you to hear it!"
1. Beautiful People feat. Khalid
2. South of the Border feat. Camila Cabello & Cardi B
3. Cross Me feat. Chance the Rapper and PnB Rock
4. Take Me Back to London feat. Stormzy
5. Best Part of Me feat. Yebba
6. I Don't Care with Justin Bieber
7. Antisocial with Travis Scott
8. Remember the Name feat. Eminem & 50 Cent
9. Feels feat. Young Thug & J Hus
10. Put It All on Me feat. Ella Mai
11. Nothing on You feat. Paulo Londra & Dave
12. I Don't Want Your Money feat. H.E.R
13. 1000 Nights feat. Meek Mill & A Boogie Wit Da Hoodie
14. Way to Break My Heart feat. Skrillex
15. Blow with Bruno Mars & Chris Stapleton
MORE: The acts with the most UK Top 10 singles
Two Door Cinema Club - False Alarm - June 21
The Northern Irish trio have released Talk, Satellite and Dirty Air from what they hope will become their third consecutive Top 10 album.
Will Young - Lexicon - June 21
Will's seventh studio album Lexicon sees him reunite with Richard X and Kish Mauve who he collaborated with on his critically-acclaimed 2011 Number 1 album Echoes. Lead track All The Songs and second single My Love are out now.
Mark Ronson - Late Night Feelings - June 21
Featuring the Number 2 smash hit Nothing Breaks Like A Heart with Miley Cyrus, plus collaborations with Alicia Keys, Camila Cabello and the title track with Lykke Li, Mark's divorce-inspired album also features Yebba, King Princess, Angel Olsen and Diana Gordon. Late Night Feelings will be available digitally and on CD, vinyl, cassette, and limited edition 8 track and mini disc formats.
The Black Keys - Let's Rock - June 28
With two Top 10 albums under their belts, The Black Keys are back with their ninth studio record Let's Rock on June 28, preceded by the lead single Lo/Hi and second cut Eagle Birds.
Kylie Minogue - Step Back In Time - June 28
Two days before her Glastonbury Festival legends slot, Kylie Minogue is celebrating 30+ years in music with Step Back In Time, her new greatest hits collection. Featuring 30 UK Top 10s and seven Official Singles Chart Number 1s, the collection also features a brand-new song New York City.
MORE: Kylie Minogue's Top 10 biggest non-singles revealed
Lighthouse Family - Blue Sky In Your Head - July 5
One of the most iconic group's of the latter half of the 1990s are back! Lighthouse Family will release Blue Sky In Your Head, their first studio album in 18 years, on July 5. The collection's lead single My Salvation was premiered on Ken Bruce's BBC Radio 2 breakfast show.
INTERVIEW: Lighthouse Family on their long-awaited comeback album: "If it's cheesy, it's going in the bin"
Freya Ridings - Freya Ridings - July 12
Freya spent an incredible 27 weeks on the Official Chart Top 40 with her breakthrough hit Lost Without You and releases her debut album this summer. Freya talked about her career so far on our podcast Take The Hit.
Shakespears Sister - Singles Club - July 19
26 years after their split, Shakespears Sister are back! Siobhan Fahey and Marcella Detroit are reuniting for a UK tour, and to release a greatest hits record Singles Club. The album features two new songs All The Queen's Horses and C U Next Tuesday.
Of Monsters and Men - Fever Dream - July 26
The Iceland group are in pursuit of their third consecutive UK Top 10 album with Fever Dream. The album was preceded by the lead single Alligator. 
Kaiser Chiefs - Duck - July 26
The Leeds pop-rock group are back with their seventh studio album this summer. The lead single Record Collection is out now. The band will look for Duck to become their sixth Top 5 album.
Chance The Rapper - TBA - July
"I been making music ... you gonna get that s**t when I'm ready", Chance told fans on Instagram in February. The Chicago rapper later said in the same video that a new album is on the way in July, which his manager confirmed.
Mabel - High Expectations - August 2
BRITs Critics' Choice nominee and one of the UK's most exciting rising stars Mabel will release her debut LP High Expectations this summer. Trailed by the Top 3 hit Don't Call Me Up, the album also features five bonus tracks from her Ivy To Roses mixtape including collaborations with Not3s and Jax Jones. High Expectations is out August 2 on CD, digital, vinyl and cassette.
Sam Fender - Hypersonic Missiles - August 9
The winner of the 2019 BRITs Critics' Choice Award, Sam Fender's debut album has been hugely anticipated - and it's finally got a release date. Hypersonic Missiles was written, recorded and produced at Sam's own self-built warehouse studio in North Shields. Featuring previous singles Dead Boys, That Sound and Play God as well as a stack of emotive new tracks, it'll be available on download, CD, cassette, mini-disc, and limited edition black and white vinyl.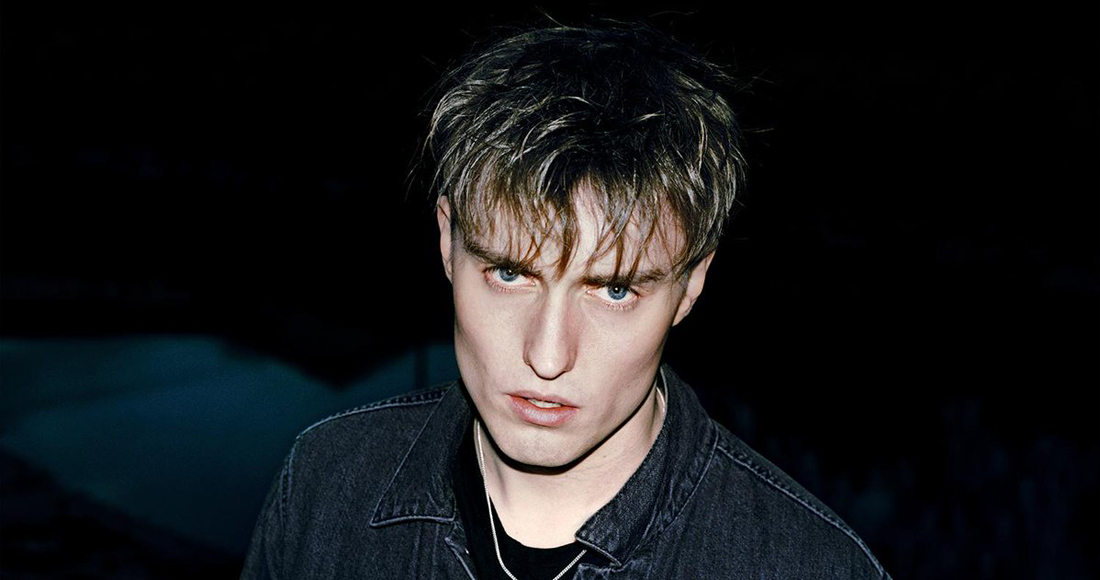 Feeder - Tallulah - August 9
The Welsh group's tenth studio album Tallulah drops in August, and features the lead single Fear of Flying. The group have scored an impressive eight Top 10 albums and 20 Top 40 singles. Click here to view Feeder's full UK chart history.
Slipknot - We Are Not Your Kind - August 9
Slipknot's first album in nearly five years will be released at the tail-end of the summer. The masked heavy-metal stars have reached Number 2 with their last two studio albums; can they go one better with We Are Not Your Kind?
Friendly Fires - Inflorescent - August 16 
It's been eight years since the last Friendly Fires record Pala - which makes the announcement of Inflorescent a long-awaited piece of news for fans of the band! Last autumn they returned with Disclosure co-write Heaven Let Me In, which will appear on the record. They've also released the latest song from the collection called Silhouettes, which you can listen (and dance) to here.
Taylor Swift - Lover - August 23
Taylor Swift's seventh studio album will be the first on her new record deal with Universal, and could earn her a fourth UK Number 1 album. ME! featuring and co-produced by Panic! At The Disco's Brendon Urie is the lead single, and the peppy You Need To Calm Down offers another taster of what to expect.
Sheryl Crow - Threads - August 30
Sheryl's final studio album is a duets project with an incredible array of country vocalists, featuring the likes of Johnny Cash, Chris Stapleton, Stevie Nicks and Maren Morris. 
Jax Jones - TBA - August
Jax Jones confirmed on Instagram that his debut album will be released in August. His previous Top 40 hits including You Don't Know Me, Play and Breathe were featured on his EP called Snacks.
Also revealed on his Instagram story were a new collaboration with Mabel, while a future duet with Tove Lo is "pretty much done".
Westlife – Spectrum – September 6
Westlife are well and truly back! Following the success of their two latest singles Hello My Love and Better Man and their fastest selling tour ever, the band have announced the "best album of [their] careers". It's the legendary Irish group's first studio album in nine years, with tracks co-written and produced by the lads as well as hitmakers including Steve Mac, Ed Sheeran and James Bay. 
MORE: Westlife's Top 20 biggest songs on the Official Chart
MUNA - Saves The World - September 6
Pop rising stars MUNA will put out their second studio album Saves The World on September 6. The lead single Number One Fan is out now. If you think a blend of HAIM, The Japanese House and The Aces will be up your street, you'll be a fan of MUNA.
Emeli Sandé – Real Life – September 13
Emeli has announced her third album Real Life, to be released this June. It's been described as a brand-new chapter for the artist, and one that Emeli hopes will give people hope and confidence.
"I feel grounded," she said. "With this album, I knew exactly what I wanted to say and do. I've came out the other side more confident, happier with more self-love." The lead cut from the album Sparrow is out now, while the second single Extraordinary Being was used as part of the X-Men: Dark Phoenix movie.
The Lumineers - III - September 13
III is the follow-up to the US group's second album Cleopatra, which reached Number 1 on the UK's Official Albums Chart and was the best-selling Americana album of 2016.
Metronomy - Metronomy Forever - September 13
The band return with their sixth album this September, which they describe as being "infused with a sense of tranquillity and a calm joy". If trailer singles Lately and Salted Caramel Ice Cream are anything to go by, the record takes cues from Robyn's latest album Honey, which frontman Joseph Mount helped work on. 
Metronomy Forever tracklisting:
1. Wedding
2. Whitsand Bay
3. Insecurity
4. Salted Caramel Ice Cream
5. Driving
6. Lately (Going Spare)
7. Lying Low
8. Forever Is A Long Time
9. The Light
10. Sex Emoji
11. Walking In The Dark
12. Insecure
13. Miracle Rooftop
14. Upset My Girlfriend
15. Wedding Bells
16. Lately Going Spare
17. Ur Mixtape
Liam Gallagher - Why Me? Why Not - September 20
The Oasis frontman is returning with his second solo album in 2019. Why Me? Why Not is the follow-up to As You Were, one of this decade's fastest-selling debut albums. Lead single Shockwave was released on June 7, co-written with Andrew Wyatt, the co-writer on Lady Gaga's Shallow, and Greg Kurstin, pop producer behind big hits for Pink, Adele and Sia.
Keane - Cause and Effect - September 20
After frontman Tom Chaplin released two solo albums, Keane are returning with a new record in 2019 called Cause and Effect. All of Keane's studio albums have reached Number 1 on the Official Albums Chart.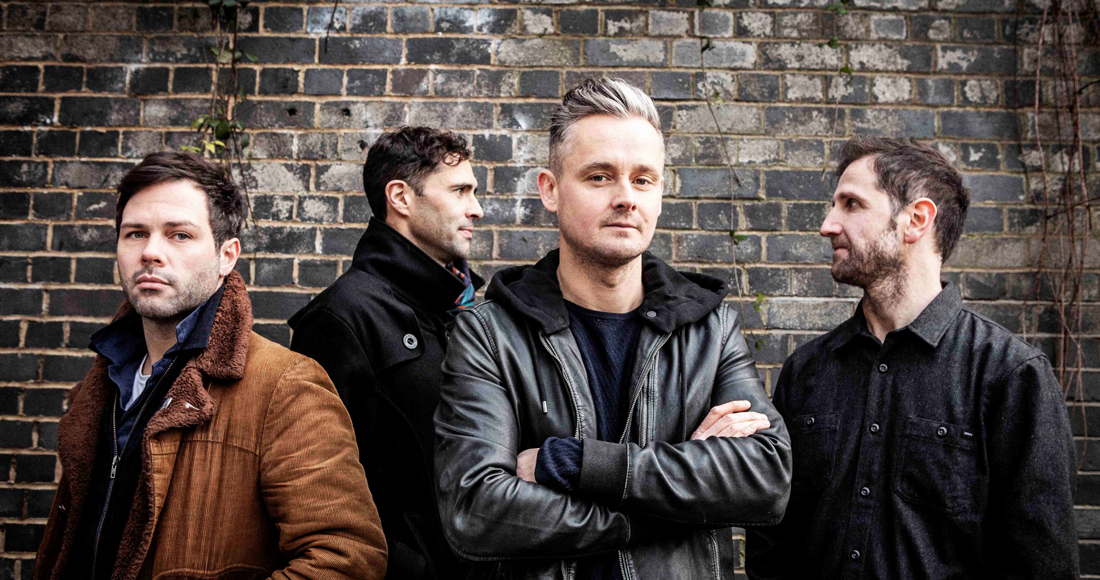 Foals - Everything Not Saved Will Be Lost – Part 2 - September 20
Fresh from claiming their fourth Top 5 album with Everything Not Saved Will Be Lost – Part 1, the second chapter in Foals' latest era will be released on September 20 according to an interview with The Times.
Bang Bang Romeo – A Heartbreaker's Guide To The Galaxy – September 27
After they've supported P!nk on her first UK tour in five years, Bang Bang Romeo release their debut album featuring the singles Bag of Bones and Cemetery.
Mika - My Name Is Michael Holbrook - October 4
Mika's fifth album is incoming! It's been four and a half years since he released his previous record No Place In Heaven, and while he's been keeping busy over on the french edition of The Voice, the singer finally returns with a new album this October. Lead single Ice Cream is available now.
Louise - Heavy Love - October 18
The 90s pop starlet is back with her first studio album in 19 years. Louise worked on Heavy Love with the likes of Clean Bandit and Eg White. 
Celine Dion - Courage - November
The superstar has announced details of her new album Courage - her first English-language album in six years. Celine announced the title of the record and its November release date along with a new tour at a show in Los Angeles, explaining: "I think I went through a lot. And life had given me the tools… to find my inner strength, to find courage, and to keep going."
Sia, who worked on Celine's 2013 Loved Me Back To Life album, is working on the project and alluded to the song title Baby, tweeting her: "You sing the S**T out of 'baby' And I'm so proud to write for you!!!!". Listen to a teaser of new music below.
MORE: 11 incredible facts about Celine Dion worthy of a music icon
Cheryl - TBA - TBA
Cheryl's label told Music Week: "So we're going to go song by song and see how it goes. There's a body of work there, so there is a possible album – we'll see how it reacts." Top 40 single Love Made Me Do It is expected to feature, as will Let You, both co-written by Chezza's Girls Aloud bandmate Nicola Roberts. One more single is expected before the album's release later in 2019.
MORE: Every Number 1 album by a female solo artist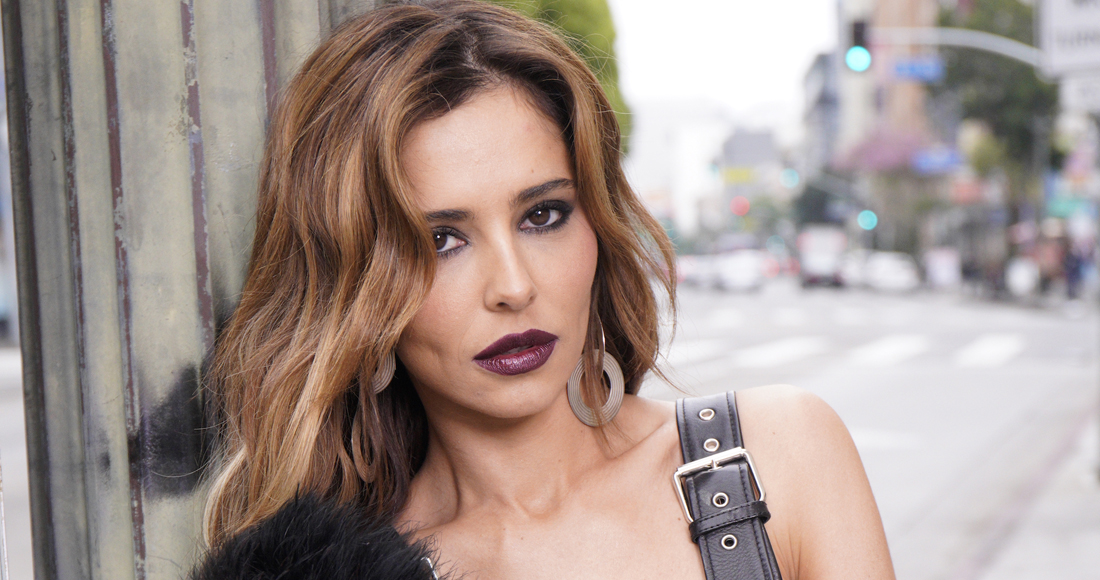 Katy Perry - TBA - TBA
The boss of Katy's Virgin EMI record label Ted Cockle has confirmed to Music Week that a new album from Katy is in the works: "There's plenty of goodness to come. The album will come in its own fine time."
Lead single Never Really Over is out now, while Cockle confirmed Katy came to the UK to play "other songs as well that gave them confidence that this is not a one-off situation."
MORE: Katy Perry's Top 5 most popular non-singles revealed
The 1975 - Notes on a Conditional Form - TBA
Another act releasing two albums within a short space of time are The 1975. The Manchester group claimed their third consecutive Number 1 album with A Brief Inquiry Into Online Relationships in November 2018, and the resolution to their Music For Cars era titled Notes on a Conditional Form is expected in May.
MORE: The acts to reach Number 1 with ALL of their studio albums
The Killers - TBA
Brandon Flowers & Co have gotten political with Land Of The Free, a response to President Trump. Discussing a new album - and follow-up to 2017's Number 1 Wonderful Wonderful - Brandon told Beats 1 that while the Glastonbury headliners would have a new project out at the end of 2019 "in a perfect world".
Zara Larsson - TBA
Zara told Billboard: "I change my mind five million times, so I don't know what it's going to end up being like or who I'm collaborating with. On the day of the deadline, that's when I'll know." The Number 11-peaking Ruin My Life will be included, as will latest single Don't Worry Bout Me.
Kanye West - Yandhi - TBA
Another album that has been delayed twice, Kanye West's Yandhi follows his two Top 10 albums from 2018, Ye, and Kids See Ghosts.
Friendly Fires - TBA
Friendly Fires have been away for a long time, but their first album in almost eight years is coming along nicely judging by their comeback single Love Like Waves, and their recent Disclosure-produced number Heaven Let Me In.
Adam Lambert - Velvet - TBA
It's been four years since the Queen frontman's last album, and Adam has revealed that he's "definitely way into [his] seventies rock star fantasy right now" and his current project is "very rock'n'roll, decadent seventies" - Velvet's lead single New Eyes is out now. 
Samantha Mumba - TBA
The Irish singer has taken an extended break from music, but that's all about to change. After signing a new record deal with Warner-Chappell, Samantha is gearing up to release her long, long awaited second studio album this year. She's collaborated with MNEK on the project, and you can expect to hear its lead single in the first quarter of the year.
Ellie Goulding - TBA
After several writings camps across her last few albums, Ellie's calling on her own skillset for her fourth release. "I have sort of gone back to basics and am doing a lot of the writing on my own," she told the Evening Standard. The first slice of the album Close To Me with Diplo and Swae Lee reached Number 17. The next track Flux was released in March, followed by Sixteen in April.
MORE: Ellie Goulding's biggest singles on the Official Chart revealed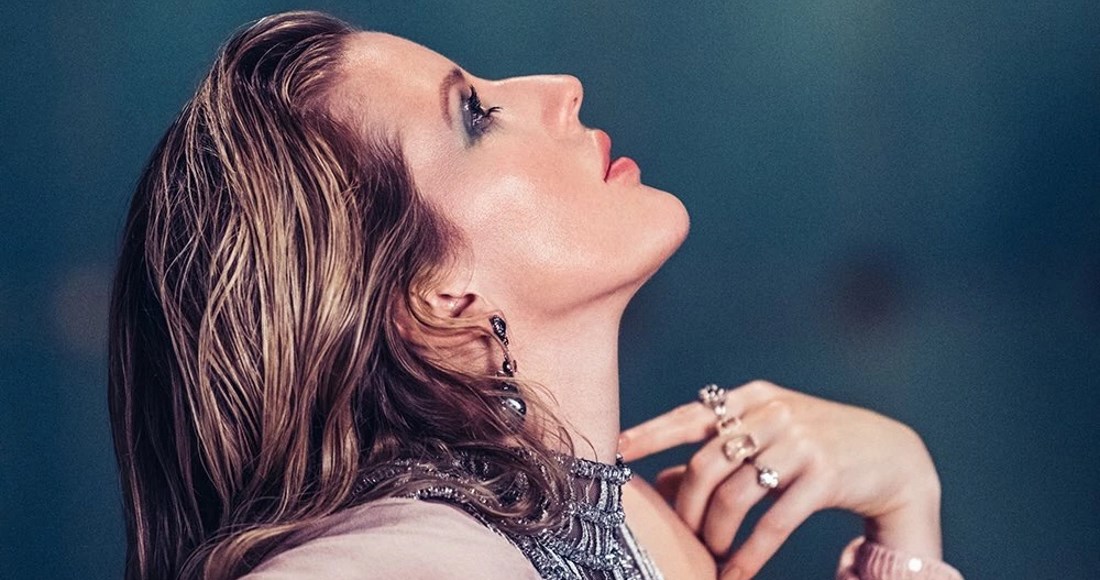 Meghan Trainor - Treat Myself - TBA
An album plagued by delays is Meghan Trainor's third set. Treat Myself was pushed back from August 31, 2018 to January 25, 2019, but that date was also shelved. In the intermin, Meghan release her EP The Love Train.
The singles No Excuses, Let You Be Right and Can't Dance were primed for inclusion, although they were released in early to mid 2018, so now not make the cut. In February, Meghan told Billboard she may be returning to the studio for one more recording session, and reassured fans the album is still coming. 
The Cure - TBA
New inductees into the Rock and Roll Hall of Fame are celebrating in style, with a new album. Sirius XM got the scoop from frontman Robert Smith: "We're going in about six weeks time [to the studio] to finish up what will be our first album in more than a decade. It's very exciting times for us all around."
Normani - TBA
The former Fifth Harmony vocalist has released a collaborative EP with Calvin Harris, plus high profile songs with Sam Smith, Khalid and 6LACK in preparation for her debut solo album. Billboard reports that the "sultry and dominant" collection will be released in the second half of 2019, and has worked with Victoria Monet and Daniel Caesar.
Tegan and Sara - TBA
Canadian pop queens Tegan & Sara are gearing up to release a new album, their first since the critically-acclaimed collections Heartthrob and Love You To Death, which were both worked on with superstar producer Greg Kurstin.
The Who - TBA
We don't know the name or release date for The Who's first album in 13 years, but we do know that it's arriving in 2019. Roger Daltrey has promised "dark ballads [and] experimental electronica" from the legendary band's 12th studio album.
Ava Max - TBA
The Sweet But Psycho star will be hoping her debut album can replicate the success of her Number 1 single. The currently untitled collection is coming in 2019, and will also feature Ava's new single So Am I. The entire album is produced by Cirkut. Ava told NRJ Radio in France that the album will feature 14 tracks and no collaborations.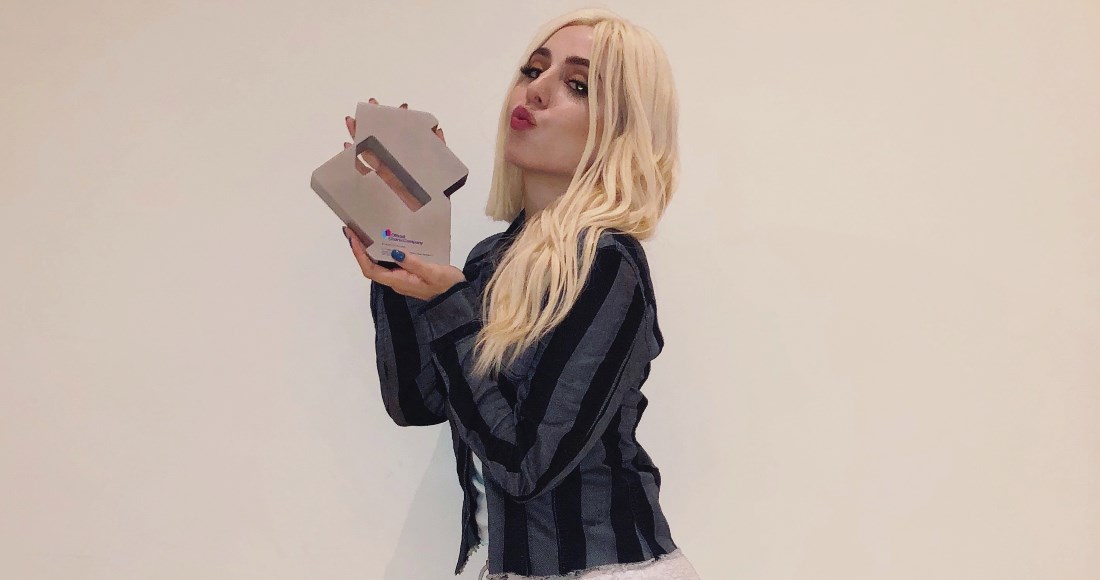 Lana Del Rey - Norman F**king Rockwell - TBA
A potential fourth UK Number 1 album for Lana, Norman F**king Rockwell is expected to drop in the first half of 2019. Previously set for release on March 29 according to i-D Magazine, an official announcement on the release date has not been made.
Recent "fan tracks" Mariner's Apartment Complex, Venice Bitch and Hope Is A Dangerous Thing For A Woman Like Me To Have - But I Have It will not be included on the 11-song tracklist, with an official press release revealing that the first single from the album is "coming soon".
Tinie Tempah - TBA
The founder of Tinie Tempah's record label Disturbing London has confirmed the seven-time chart topper has a new album coming soon. Dumi Oburota told Music Week: "He makes amazing singles and now is the prime time for massive singles. He can adapt to whatever the industry throws at him. He's prolific."
MORE: Artists with the most Number 1 singles on the UK chart
Beyoncé - TBA
We don't have a lot to go on here, but producer The-Dream has said that Queen Bey is "doing something" which is "just being coordinated". 
MORE: Beyoncé's Official Top 20 biggest songs in the UK
Selena Gomez - TBA
When Selena took to Instagram Live to promote her Benny Blanco-assisted single I Can't Get Enough, fans were quick to ask her for an update on her second solo album.
"I'm just nervous about it, honestly, 'cause I feel like the next few choices that I'm gonna make are very crucial. So I'm trying to be really really diligent and patient with everything ... the album is coming very soon."
She then confirmed on social media in June that the album was finished, before telling Jimmy Fallon on The Tonight Show: "I think there's always going to be a sense of strong pop in my music, but I definitely explore more with electric guitar. It took me four years now to even feel at a good place with this album."
Lauren Jauregui - TBA
"I haven't compromised once", the Fifth Harmony member told Nylon Magazine. Lauren co-wrote every song on the album, which is set to feature the singles More Than That, and Expectations.
Halsey - TBA
Halsey says her upcoming third studio album released in 2019 has taught her to forgive herself. The message to her fans on Twitter was: "I hope when it's finally in your hands it brings you that same peace. It's not a quiet peace. It's a loud one."
In the interim between her latest albums, Halsey has collaborated with her boyfriend YUNGBLUD, her ex partner G-Eazy, Benny Blanco and she released what could be the lead single from her next record, the Top 3 smash Without Me.
Stormzy - TBA - TBA
Vossi Bop is the lead single from Stormzy second studio album, which he told BBC Radio 1 would contain no filler tracks: "There's no way I'm making a body of work with filler songs. Every song is gonna serve such a purpose. I've tried to do the epitome of every single part of my DNA.
"I'm about to drop my second album. The public have elevated me to this position, and now it's about me repaying everyone. I'm excited to prove my worth."
The Chainsmokers - World War Joy - TBA
The producer/DJ duo will release a ten track studio album in 2019, first announced on March 26. The first single from the record is Who Do You Love ft. 5 Seconds of Summer, which is the last song on the collection.
Rihanna - TBA
Rihanna's Navy are keen (you could say) to hear new material. She's reportedly prepping a dancehall-inspired album and has been pitched over 500 songs, but she's remaining tight-lipped about the record.
MORE: The Top 40 biggest songs and albums of the decade by female artists
What albums are you looking forward to in 2019? Tell us in the comments below: