2019 promises to be a huge year. We already know of 50+ incredible albums coming soon, so let's learn all about the must-have new records you need in your life.
Sophie Ellis-Bextor – The Song Diaries – March 15
The Song Diaries features orchestral reworkings of some of Sophie's biggest hits including Murder On The Dancefloor and Groovejet.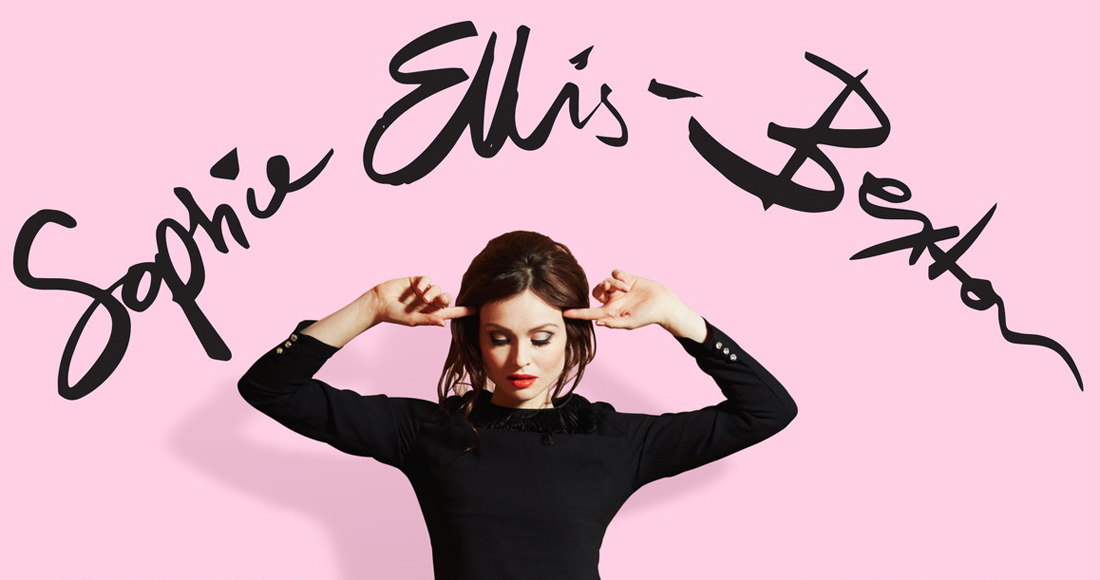 Joanne Shaw Taylor – Reckless Heart - March 15
Reckless Heart is the follow-up to Joanne's fifth studio album Wild, which marked her first Top 20 appearance on the Official Albums Chart, and also peaked at Number 1 on the Jazz & Blues Albums Chart.
Jack Savoretti – Singing To Strangers – March 15
After scoring two consecutive Top 10 albums in a row, Jack previewed Singing To Strangers with its lead single Candlelight. The album features a live version of Music's Too Sad Without You with Kylie Minogue, which was recorded in Venice.
American Football - American Football III - March 22
The rock group's have so far released two critically-acclaimed albums, once during their original era in 2000, and again since they reformed, in 2016. Now the group are collaborating with the likes of Paramore's Hayley Williams and Rachel Goswell of Slowdive.
Maverick Sabre – When I Wake Up – March 22
Maverick's first album in over three years includes the lead single Your Grace ft. Chronixx, and Slow Down, a duet with Jorja Smith.
Michael Ball – Coming Home To You – March 22
Fresh from scoring two chart-topping albums with Alfie Boe, Michael returns to  solo territory with Coming Home To You, his first on his own in over four years.
Sleeper – The Modern Age – March 22
The group's first full-length studio record in 21 years was described by lead vocalist Louise Wener as like "jumping off the cliff, just to see what it feels like". The collection is also available on cream vinyl exclusively in indie stores.
Dean Lewis - A Place We Knew - March 22
The Australian has taken the globe by storm with his breakthrough single Be Alright and his new track 7 Minutes, and the singer's debut lovelorn collection will be released on March 22.
Billie Eilish - When We All Fall Asleep, Where Do We Go? - March 29
The US singer-songwriter has quietly taken over the world in recent months, landing her first UK Top 40 hit late last year with When The Party's Over. Her gloomy and introspective electronic pop - produced by Billie and her brother Finneas - has racked up billions of streams worldwide, so expect a strong debut for what is being billed as her debut album. Singles on the album include the Top 10 hit Bury A Friend and Wish You Were Gay.
Lana Del Rey - Norman F**king Rockwell - March 29
A potential fourth UK Number 1 album for Lana, Norman F**king Rockwell is expected to drop in the first half of 2019. Recent tracks Mariner's Apartment Complex, Venice Bitch and Hope Is A Dangerous Thing For A Woman Like Me To Have - But I Have It will not feature on the 11-song tracklist, while a song titled Sylvia Plath is also up for inclusion.
Ten Tonnes – Ten Tonnes – April 5
Fresh from supporting Stereophonics and his older brother George Ezra on tour, Ten Tonnes will put out his self-titled debut in April.
Circa Waves - What's It Like Over There - April 5
The Liverpudlian group are supporting their third album with a UK tour in April.
Lissie - When I'm Alone: The Piano Retrospective - April 5
Pop-folk Lissie scored her first UK Top 10 album in 2018, and she's following it up with When I'm Alone: The Piano Retrospective. The reimagined greatest hits collection released April 5, with a stunning new version of her debut single When I'm Alone out now.
Khalid - Free Spirit - April 5
The follow-up to Khalid's latest EP Suncity is on the way in 2019. After releasing his new track Talk (with Disclosure), Khalid told Zane Lowe on Beats 1: "I have been in the studio pouring my soul and spirit to create a body of work that I hope speaks to each and every one of you." Free Spirit will be released before Khalid's set at Coachella, which begins on April 12. We don't have long to wait!
LSD - LSD - April 12
The supergroup featuring Labrinth, Sia and Diplo were reportedly set to release their debut album on November 2, 2018 according to The New York Times, but plans changed. Top 20 hit Thunderclouds plus the singles Genius, Audio and Mountains are set to appear on the tracklist.
The Chemical Brothers - No Geography - April 12
Is a seventh UK Number 1 album on the cards for The Chemical Brothers? New set No Geography is coming in the spring and features the single Free Yourself.
BTS - Map Of The Soul: Persona - April 12
The K-pop group's seventh studio album will be promoted by their global world tour, which is stopping at London's Wembley Stadium. 
MORE: BTS' Top 20 most popular songs in the UK revealed
Emma Bunton - My Happy Place - April 12

Emma's fourth studio album and first in 12 years features eight covers of some of her favourite songs, plus two new tracks titled Too Many Teardrops and Baby Please Don't Stop. More info and full tracklisting here.
MORE: Spice Girls' Top 10 biggest singles on the Official Chart
Lizzo - Cuz I Love You - April 19
Longtime fans of Minneapolis singer and rapper Lizzo will be well aware that she's due a big breakthrough moment. Her new album, Cuz I Love You, arrives off the back of lead single Juice - a ridiculously infectious slice of sparkly pop funk that is already her most popular single yet.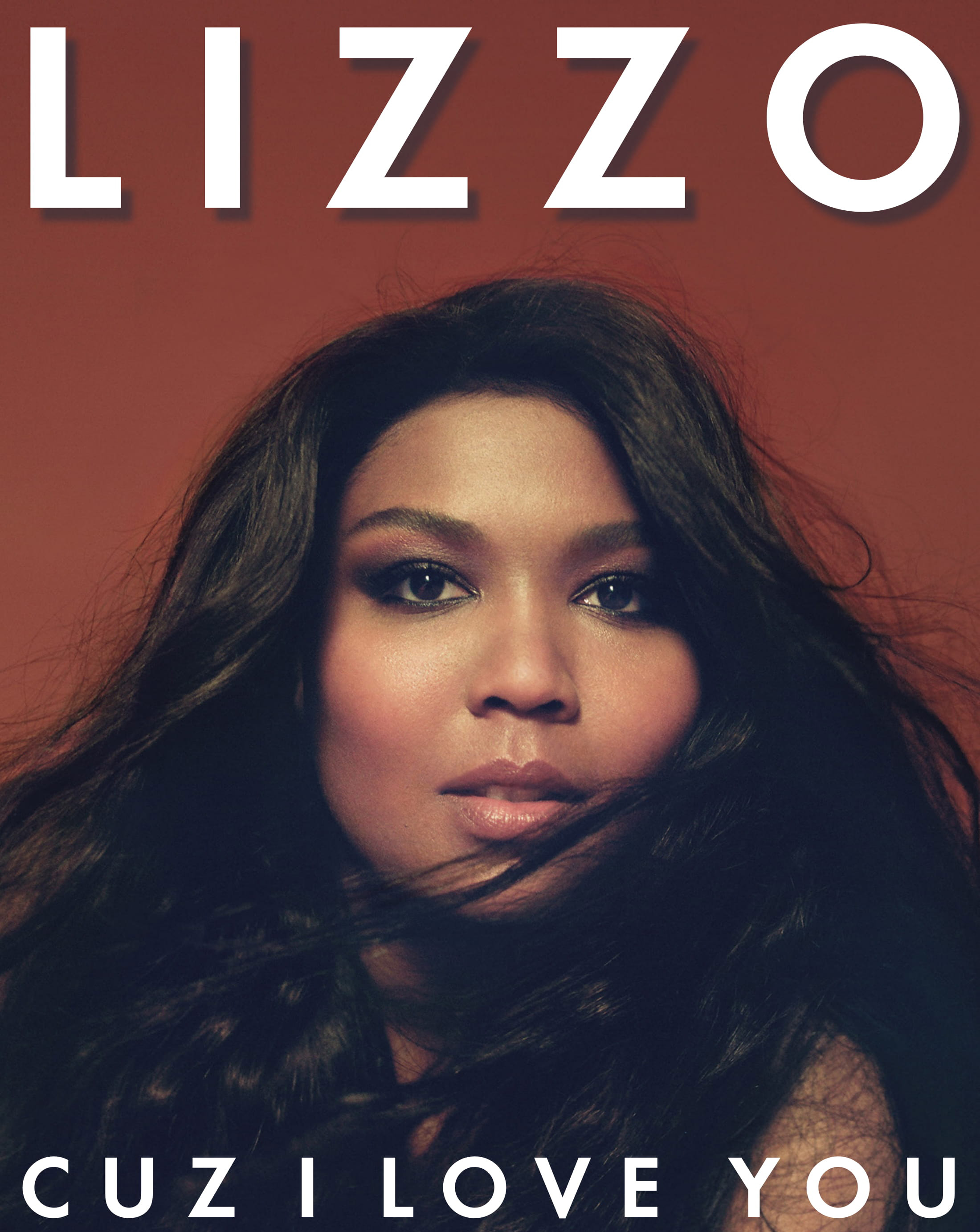 Jade Bird - Jade Bird - April 19
Jade's singles Lottery, Uh Huh and Love Has All Been Done Before have been radio smashes, and her self-titled containing them all is released this spring.
Bananarama - In Stereo - April 19
After they reunited with Siobhan Fahey for a nostalgic tour in 2017/2018, Keren and Sara are back performing as a duo. The duo will support their new album with a show at London's Mighty Hoopla festival.
Cage The Elephant - Social Cues - April 19
This will be the band's fifth studio album. It follows 2015's Tell Me I'm Pretty which earned a Grammy nomination for Best Rock Album.
Catfish & The Bottlemen - The Balance - April 26
The Welsh rockers return with their third album The Balance. Their first two collections reached the Top 10, including a Number 1 with last album The Ride - could this be another hit album?
The Cranberries - In The End - April 26
The Cranberries final album is titled In The End, named after the final track on the record. Following the passing of frontwoman Dolores O'Riordan, the band decided to "finish what we started" before the Irish singer's passing in early 2018. Dolores was "on a roll", and the first result of that we heard was All Over Now, released in January 2019.
Marina - Love+Fear - April 26
Marina's fourth studio album Love+Fear is a double album split into two, eight-track parts. LOVE focuses on enjoying life, while FEAR tackles insecurity and gender inequality. Love+Fear features the singles Handmade Heaven and Superstar.
P!nk - Hurts 2B Human - April
We normally have to wait a good few years between P!nk albums, but a new one is on the way just a year-and-a-half after her last. Hurts 2B Human is the name of the 2019 BRITs Outstanding Contribution to Music winner's eighth studio album, which is trailed by the lead single Walk Me Home. "I think it comes out in April", she told Ellen DeGeneres.
Frank Carter & The Rattlesnakes - End Of Suffering - May 3
The follow-up to the Top 10 album Modern Ruin, End Of Suffering will be available on white, green, duotone, and blue and yellow splatter vinyl.
Lewis Capaldi - Divinely Uninspired To A Hellish Extent - May 17
The BRITs Critics' Choice nominee is releasing his interestingly titled debut on May 17. "I never thought I'd get to the point where I'd be able to release a proper album," explained the Scotsman. "And I ABSOLUTELY never thought that when I did, I would give it a name as stupid I have, but here we are."

The album will be available on CD, vinyl, digital download and a CD boxset that comes with exclusive sunglasses and a Lewis Capaldi calendar. In typical Lewis style, he gave a message to potential critics: "Should it bomb completely or receive an absolute critical lambasting, don't worry, it's just my life's work up until this point…"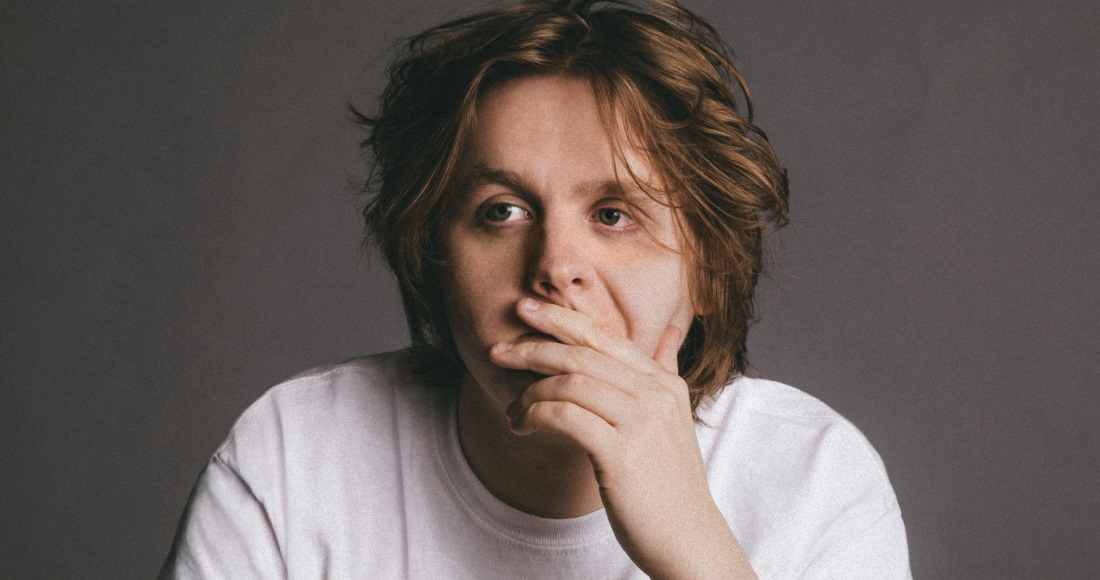 Morrissey - California Son - May 24
Morrissey takes on variety of tracks from the '60's and '70's, including Roy Orbison's It's Over and Joni Mitchell's Don't Interrupt The Sorrow. Production comes from Joe Chiccarelli, and there are additional vocals from Green Day's Billie Joe Armstrong and LP. 

Bang Bang Romeo – A Heartbreaker's Guide To The Galaxy – June 14
Four days prior to supporting P!nk on her first UK tour in five years, Bang Bang Romeo release their debut album.
Chance The Rapper - TBA - June
"I been making music ... you gonna get that s**t when I'm ready", Chance told fans on Instagram in February. The Chicago rapper later said in the same video that a new album is on the way in July, which his manager confirmed.
Cheryl - TBA
Chezza's label told Music Week: "So we're going to go song by song and see how it goes. There's a body of work there, so there is a possible album – we'll see how it reacts." Two more singles are planned for early 2019.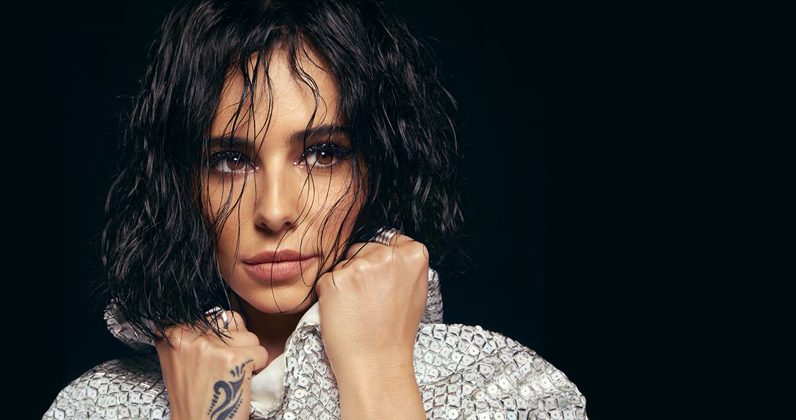 The 1975 - Notes on a Conditional Form - TBA
Another act releasing two albums within a short space of time are The 1975. The Manchester group claimed their third consecutive Number 1 album with A Brief Inquiry Into Online Relationships in November 2018, and the resolution to their Music For Cars era titled Notes on a Conditional Form is expected in May.
Meghan Trainor - Treat Myself - TBA
Another album plagued by delays is Meghan Trainor's third set. Treat Myself was pushed back from August 31 2018 to January 25, 2019, but it now appears that date has also been shelved. The singles No Excuses, Let You Be Right and Can't Dance are primed for inclusion, as is upcoming track Genetics. In the intermin, Meghan release her EP The Love Train.
Mark Ronson - Late Night Feelings - TBA
Mark announced his album's title on The Graham Norton Show, with confirmed collaborators including The xx's Romy, Miley Cyrus, King Princess, Yebba, Angel Olsen and Lykki Li.
The Killers - TBA
Brandon Flowers & Co have gotten political with Land Of The Free, a response to President Trump. Discussing a new album - and follow-up to 2017's Number 1 Wonderful Wonderful - Brandon told Beats 1 that while the band would have a new project out at the end of 2019 "in a perfect world".
Rihanna - TBA
Rihanna's Army are keen (you could say) to hear new material. She's reportedly prepping a dancehall-inspired album and has been pitched over 500 songs, but she's remaining tight-lipped about the record.
Zara Larsson - TBA
Zara told Billboard: "I change my mind five million times, so I don't know what it's going to end up being like or who I'm collaborating with. On the day of the deadline, that's when I'll know." All we know is that the Number 11-peaking Ruin My Life will be included.
Kanye West - Yandhi - TBA
Another album that has been delayed twice, Kanye West's Yandhi follows his two Top 10 albums from 2018, Ye, and Kids See Ghosts.
Friendly Fires - TBA
Friendly Fires have been away for a long time, but their first album in almost eight years is coming along nicely judging by their comeback single Love Like Waves, and their recent Disclosure-produced number Heaven Let Me In.
Louise - TBA
Louise is rebounding from her divorce by getting back in the studio. We can't wait to hear what she's come up with. When Louise signed her new deal with Warner/Chappell, she said: "I'm so excited to join the ranks of the amazing songwriters signed to Warner/Chappell. I can't wait to share my new material."
Sam Fender - TBA
The BRITs Critics' Choice winner for 2019 has been hard at work on his first album following the release of his Dead Boys EP in November 2018.
Ellie Goulding - TBA
After several writings camps across her last few albums, Ellie's calling on her own skillset for her fourth release. "I have sort of gone back to basics and am doing a lot of the writing on my own," she told the Evening Standard. The first slice of the album Close To Me with Diplo and Swae Lee reached Number 17. The next track Flux was released in March.
MORE: Ellie Goulding's biggest singles on the Official Chart revealed
Carly Rae Jepsen - TBA
Love is at the heart of Carly's upcoming record, trailed by the lead single Party For One and dual release Now That I've Found You/No Drug Like Me. The as-of-now-untitled album is about "romantic love but self-love too."
Samantha Mumba - TBA
The Irish singer has taken an extended break from music, but that's all about to change. After signing a new record deal with Warner-Chappell, Samantha is gearing up to release her long, long awaited second studio album this year. She's collaborated with MNEK on the project, and you can expect to hear its lead single in the first quarter of the year.
The Cure - TBA
New inductees into the Rock and Roll Hall of Fame are celebrating in style, with a new album. Sirius XM got the scoop from frontman Robert Smith: "We're going in about six weeks time [to the studio] to finish up what will be our first album in more than a decade. It's very exciting times for us all around."
Will Young - TBA
We don't know an awful lot about Will's seventh studio album, but he has confirmed on Instagram that it will be a follow-up to his 2011 Number 1 album Echoes, the synth-pop record co-produced by Richard X and Fred Falke. According to a post from December 2018, the record "is getting close to being finished".
Westlife - TBA
The legendary Irish group's first studio album in nine years is on its way, and was preceded by the Ed Sheeran-written Hello My Love. Discussing their next full-length project's release date, Shane Filan said on The Graham Norton Show: "End of the year, hopefully." Fingers crossed!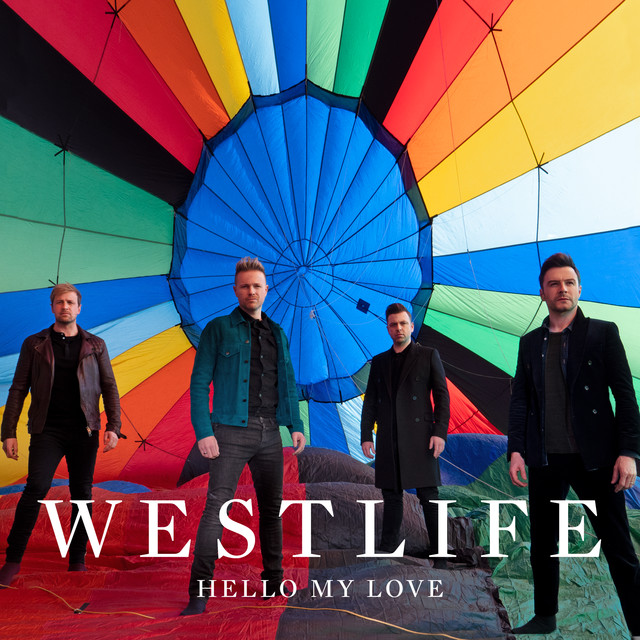 Tegan and Sara - TBA
Canadian pop queens Tegan & Sara are gearing up to release a new album, their first since the critically-acclaimed collections Heartthrob and Love You To Death, which were both worked on with superstar producer Greg Kurstin.
The Who - TBA
We don't know the name or release date for The Who's first album in 13 years, but we do know that it's arriving in 2019. Roger Daltrey has promised "dark ballads [and] experimental electronica" from the legendary band's 12th studio album.
Vampire Weekend - Father Of The Bride - TBA
The long-awaited follow up to 2013's Modern Vampires Of The City, the band have announced they will do three 2-song drops every month until the 18-track double album is released.
Normani - TBA
The former Fifth Harmony vocalist has released a collaborative EP with Calvin Harris, plus high profile songs with Sam Smith, Khalid and 6LACK in preparation for her debut solo album. Billboard reports that the "sultry and dominant" collection will be released in the second half of 2019, and has worked with Victoria Monet and Daniel Caesar.
Madonna - Magic - TBA
Long live the Queen. Madonna is returning in 2019 with her fourteenth studio album, teased as being titled Magic in a recent newsletter to fans. The collection is said to be inspired by traditional Portuguese fado music, and has seen Madge reunite with Mirwais, her producer partner from her Music and American Life eras.
MORE: 60 incredible chart facts and feats about Madonna
Tinie Tempah - TBA
The founder of Tinie Tempah's record label Disturbing London has confirmed the seven-time chart topper has a new album coming soon. Dumi Oburota told Music Week: "He makes amazing singles and now is the prime time for massive singles. He can adapt to whatever the industry throws at him. He's prolific."
Beyoncé - TBA
We don't have a lot to go on here, but producer The-Dream has said that Queen Bey is "doing something" which is "just being coordinated". 
Lauren Jauregui - TBA
"I haven't compromised once", the Fifth Harmony member told Nylon Magazine. Lauren co-wrote every song on the album, which is set to feature the singles More Than That, and Expectations.
Ava Max - TBA
The Sweet But Psycho star will be hoping her debut album can replicate the success of her Number 1 single. The currently untitled collection is coming in 2019, and will also feature Ava's new single So Am I. The entire album is produced by Cirkut. Ava told NRJ Radio in France that the album will feature 14 tracks and no collaborations.
Selena Gomez - TBA
When Selena took to Instagram Live to promote her Benny Blanco-assisted single I Can't Get Enough, fans were quick to ask her for an update on her second solo album.
"I'm just nervous about it, honestly, 'cause I feel like the next few choices that I'm gonna make are very crucial. So I'm trying to be really really diligent and patient with everything ... the album is coming very soon."
What albums are you looking forward to in 2019? Tell us in the comments below: