While it's all about the taking part, it feels better to win, right? And the big prize in music is a Number 1 single, but there are plenty of successful acts who enjoy a healthy career without ever pulling off the big one. So who's never so much as popped their head round the door of the UK Number 1 spot?
Janet Jackson
A career spanning four decades, huge era-defining singles and albums, one of the most well-known popstars in the world, Janet Jackson has 17 Top 10s to her name... And yet despite all this success, Janet has yet to take one of her singles all the way to the top. 
Since her very first hit What Have You Done For Me Lately - Number 3 in 1986 - she's come close a couple of times; The Best Things In Life Are Free with Luther Vandross in 1992, and That's The Way Love Goes the following year both reached Number 2. The saving grace for the latter, though, is that it is the longest reigning Number 1 in the US by any member of the Jackson family. Let's hope she gets one soon, or things could get Nasty. See where all of Janet's singles have charted in the UK here.
Bon Jovi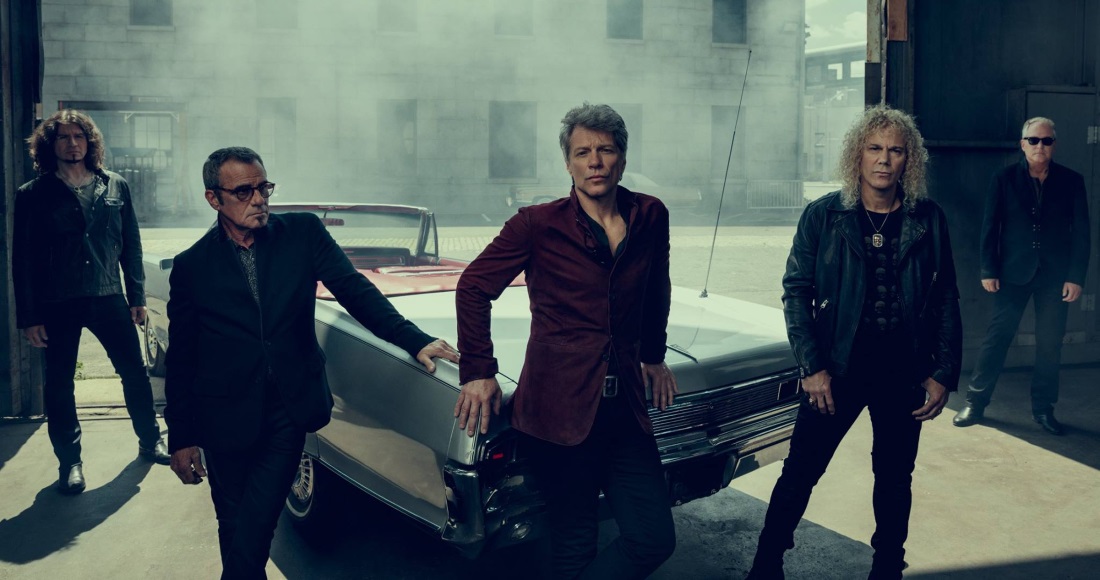 Great at growing hair and then cutting it again to become strangely even more attractive – less great at conquering the summit of the Official Singles Chart. Can't have everything.
With one more Top 10 than Janet Jackson, Bon Jovi claim the dubious honour of being the act with the most Top 10s to never get to Number 1. The nearest they came was the heartfelt Always, which spent 11 weeks in the Top 10 and had two separate stints at Number 2 in 1994.
Amy Winehouse
Back To Black is one of the biggest selling albums of all time, yet the late, great Amy Winehouse never scored a chart-topping single. She made it all the way to Number 2 with her old mate Mark Ronson on their jaunty cover of the Zutons' Valerie, in 2007, but were held off the top by Sugababes' About You Now.
MORE: See the Official Singles Chart the week Valerie got to Number 2
Shania Twain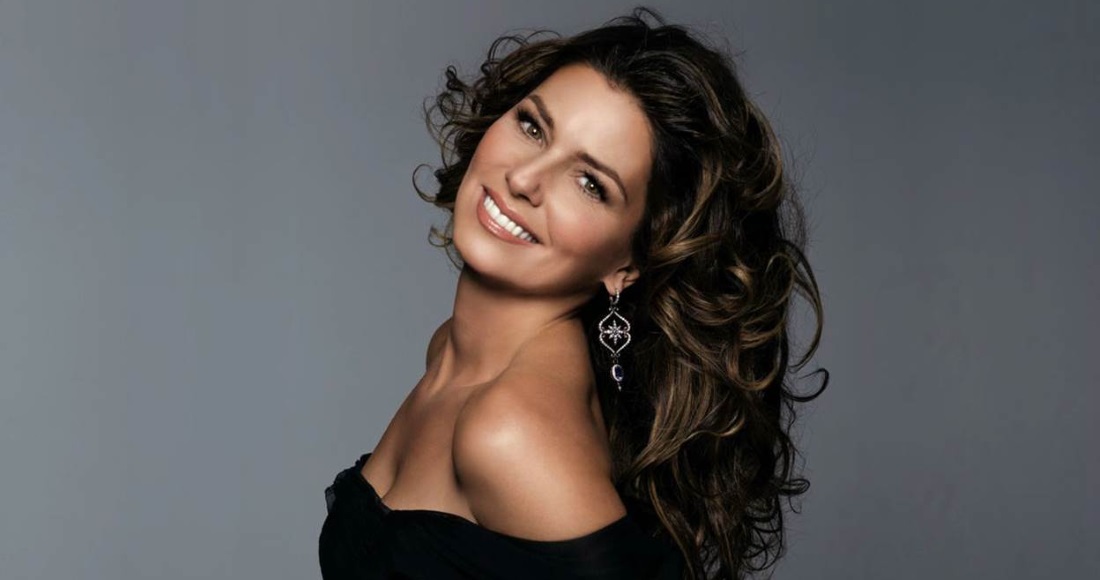 Surely this can't be right? Well, it is. Life is cruel sometimes guys. In fact. Shania Twain has never been above Number 3, where she she peaked twice in 1999 with That Don't Impress Me Much and Man! I Feel Like A Woman. Shania released a song called When back in 1998, and we're guessing she is still asking that question to this day.
Michael Buble
Don't cry us a river, Mickey. While your Mum, Aunt, Nan and Great Gran have sent Michael Buble to Number 1 on the Official Albums Chart on four occasions, most recently in 2018, but he's never gone further than Number 5 when it comes to singles. Just Haven't Met You [the Number 1 spot] Yet.
Jonas Blue
More or less all of Jonas Blue's singles have impacted the Top 40, and he even has four Top 5 singles to his name. Fast Car (2), Perfect Stranger (2), Mama (4) and Rise (3) all came close, but he has yet to hit the big time. Yet being the keyword. 
Alanis Morissette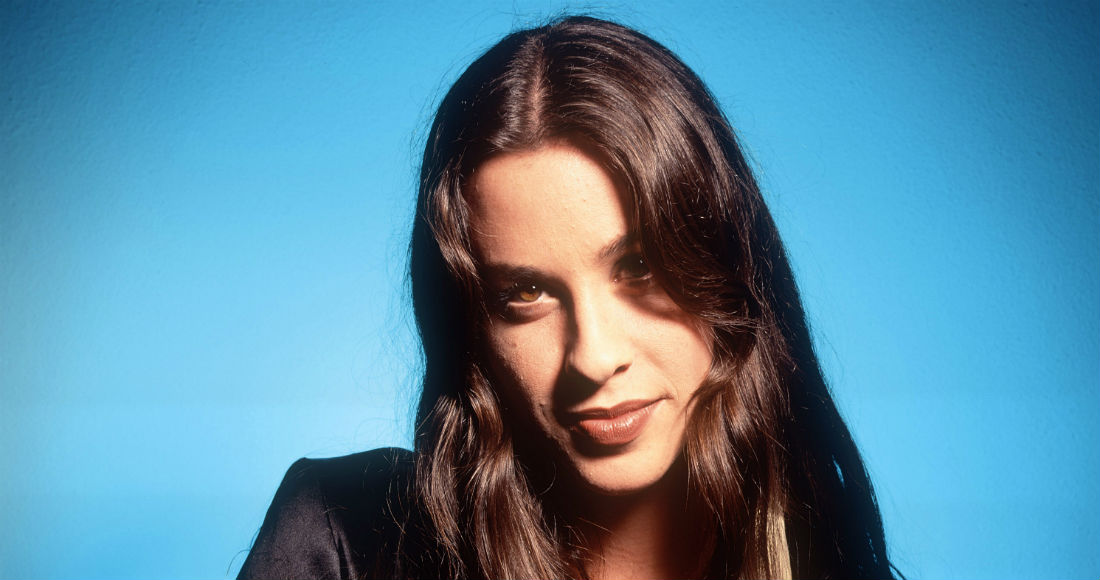 Isn't it ironic, don't you think, as Alanis might say, before 10,000 pedants jump out of her cutlery drawer to mansplain to her that she doesn't know what irony is. Anyway...
Alanis can proudly point to her 10 Top 40s and beam, but as for a chart-topping single, there's no joy yet. Her nearest flirtation with the top spot came in the form of Thank U, which hit Number 5 in 1998. What Alanis does have, though is one of the biggest selling albums of all time, Jagged Little Pill, which spent 11 weeks at Number 1. 
The Weeknd
While he shares global megastardom with his fellow Canadians Drake and Justin Bieber, they both have something that Abel lacks: a UK chart topper. Starboy ft. Daft Punk reached Number 2 in 2016, The Weeknd's best shot so far, but with 16 Top 40s to his name and an A-list profile to boot, a stint on top the Official Singles Chart surely isn't far off.
The Who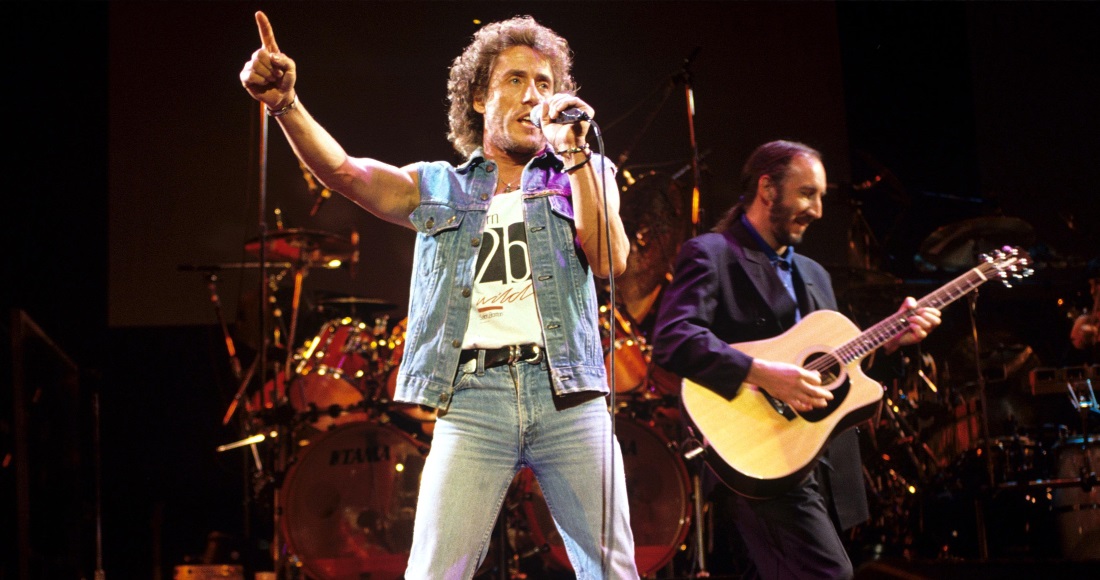 (Rex/Shutterstock)
Icons of rock, huge influences of mod, pop and punk culture, over 50 years of chart success and touring and yet… one thing missing. A Number 1 single. The Who have managed to top the Official Albums Chart once, in 1971, with Who's Next, but when it comes to singles… nope. The closest they've come is, like it is for most artists, Number 2, which they've reached twice, with My Generation (1965) and I'm A Boy (1966).
Guns N' Roses
12 Top 10s and some stone-cold karaoke classics in the shape of Sweet Child O Mine and Paradise City and, yet, the trophy cabinet is bare for Guns N' Roses. They came so close with their 1992 cover of Knockin' On Heaven's Door, but while it may have knocked, it never got to cross the threshold – peaking no higher than Number 2. Over on the Official Albums Chart, they've hit the top twice, and they have the most streamed music video of both the 1980s and 1990s. Those are some sweet consolation prizes.
Dolly Parton
Dolly Parton may well be one of the most recognisable faces in the music industry, not to mention one of country's biggest stars, but when it comes to Number 1 singles, she has a tally of precisely zero. Not a one. In fact, she's only made the Top 10 twice in over 40 years of releasing music, hitting Number 7 both times, thanks to Jolene (1976) and Islands in the Stream with Kenny Rogers in 1983. What a way to make a living indeed.
We're sure a banging remix of 9 To 5 is just around the corner, and then justice will be served and a Number 1 will be all hers. Oh, and she did write (and originally release) what would become one the best-selling singles of all time, Whitney Houston's 10-week chart-topper I Will Always Love You, so there's that. 
Bruce Springsteen
He may be The Boss, but despite amassing a whopping 11 Number 1 albums, Bruce Springsteen has never ruled the roost over on the Official Singles Chart. 19 Top 40 hits, four of which went Top 10, and over 40 years of music – so he's not done too badly, let's be real – but the closest he's got to the main podium is 1994's Streets Of Philadelphia. It managed to reach Number 2, fended off by a truly unforgettable classic that's stood the test of time: Doop, by Doop. Yep.
Alicia Keys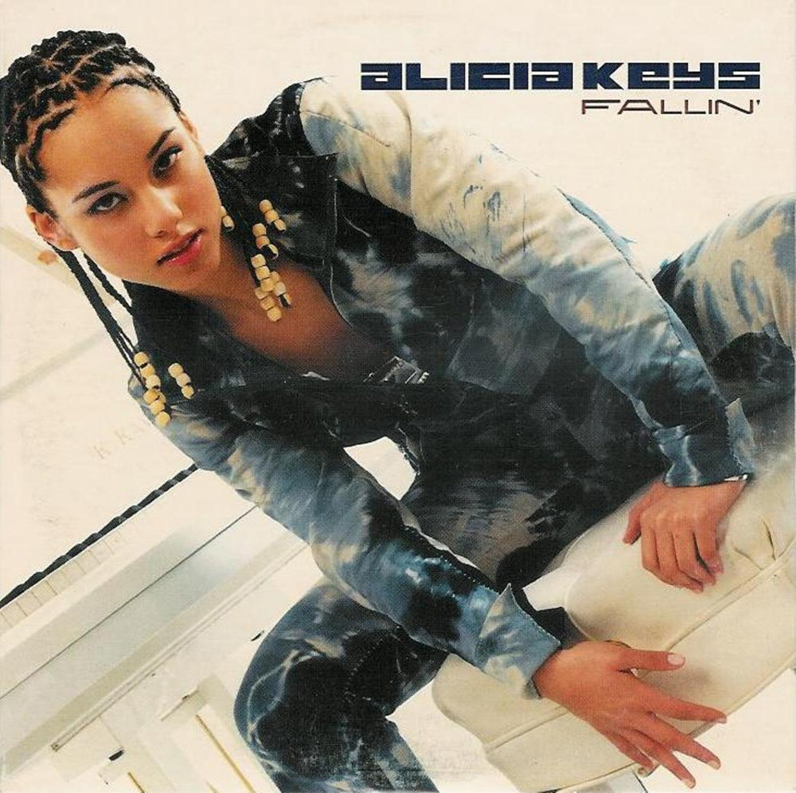 She's been a mainstay the chart for almost 20 years, ever since she hit Number 3 with Fallin' in late 2001, but no Number 1 for Alicia Keys. Nine Top 10s later, and her closest shot at the top was with Jay Z in 2009 on Empire State Of Mind – it got to 2. Maybe now we know what Try Sleeping With A Broken Heart was about.
Bob Marley
He scored his very first UK hit back in 1975 and over the course of his career, not even his untimely passing could halt the succession of big hits. Enjoying eight Top 10s from 18 Top 40s, Bob Marley has one of the biggest selling albums of all time in the shape of his hits collection Legend, but a Number 1 single? Nope.
His closest call was the 1999 dance version of Sun Is Shining, which reached Number 3 and was, interestingly, his most recent Top 10. But there's still plenty of interest in Bob's talents - a remix of Is This Love topped out at 16 in 2016 - so don't rule him out of the running to score a chart-topper just yet.
Aerosmith
I could stay awake, just to hear you... go on, and on, and on about how you haven't had a Number 1!
Veteran rockers Aerosmith have been racking up hits since 1986, with 14 Top 40s under their slinky crocodile skin belts. But a Number 1 single has yet to walk this way for them. They only got as close as Number 4, with the very emosh, and ironically titled, ballad I Don't Want To Miss A Thing, taken from the 1998 movie Armageddon. It's sold over a million, though, and is actually one of the biggest selling love songs of all time. So that's nice.
Green Day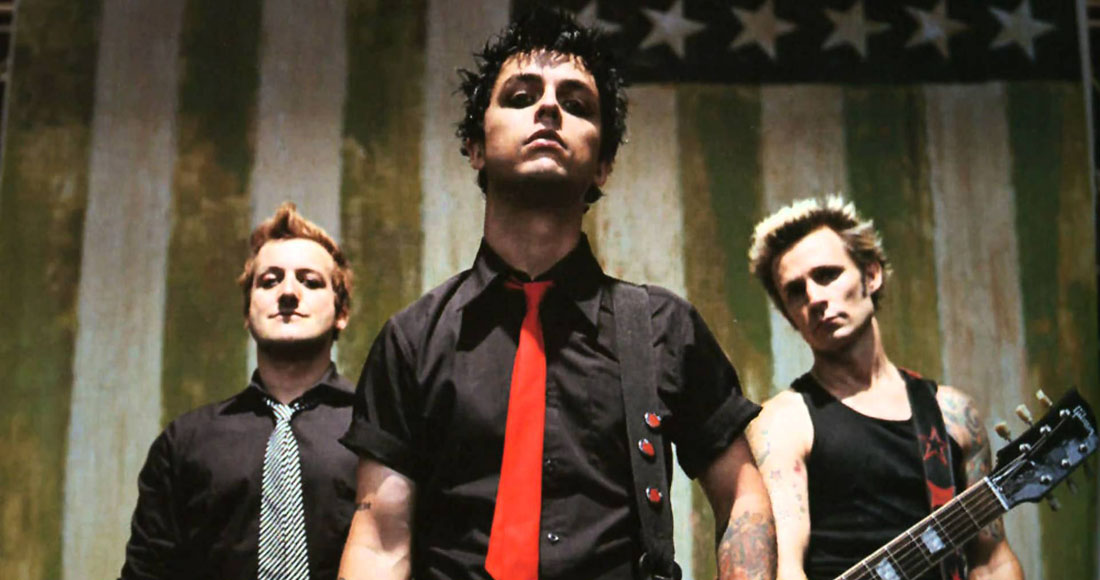 It's been 25 years since they scored their very first hit Welcome To Paradise, but in all that time the American not-remotely-Idiots haven't had a Number 1. Green Day have the Top 10 five times, with their nearest shot to the target going to their collaboration with U2 – The Saints Are Coming peaked at 2 in 2006.
The Carpenters 
When The Carpenters scored their first UK smash in 1970 with (They Long To Be) Close To You - a Number 6 hit - they wouldn't have known how many times they would get near the top spot. Yesterday One More was a Number 2 in 1973, as was Please Mr Postman in 1975. With seven UK Top 10s, it's shame they were never quite Top of the World.
Anastacia
The most powerful lungs in pop, perhaps, but they seem to run out of puff just as they approach Number 1. Anastacia's had 12 Top 40s, but her closest brush with the top spot was 2004's Left Outside Alone, which reached Number 3. It did manage to spend 11 weeks in the Top 10, though, so it's not all bad news.
Texas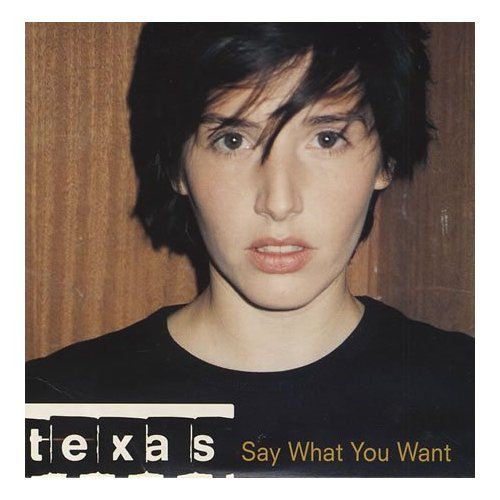 Since Sharleen Spiteri and the guys first burst onto the pop scene in 1989 with the country-tinged I Don't Want A Lover, they've landed 22 UK Top 40s, with 13 of those going Top 10. It wasn't until another eight years after their debut that they went Top 10 again, with Say What You Want also becoming their highest peaking single because – spoiler alert – they never had a Number 1 either. Look back at all of Texas' chart hits.
Morrissey
Considering his work as lead singer of the Smiths, plus his solo career, Mozza has accrued a very impressive 51 Top 40s, of which 13 have made it to the Top 10. This Charming Man came first in 1983, peaking at 25, while his most recent foray into the Top 40 was back in 2009, when I'm Throwing My Arms Around Paris reached 21. But in the 16 years in between, the big prize eluded him.
He's made it to Number 3 – and no further – twice: Irish Blood, English Heart (2004) and You Have Killed Me (2006). We're sure he is totally cool with this anyway.
Depeche Mode
The synth-pop pioneers have enjoyed a hugely successful career despite no Number 1 single. 42 Top 40s on the Official Singles Chart is, by any standards, very impressive, but the closest they've come to the top spot is Number 4 on three occasions, People Are People (1984), Barrel Of A Gun (1997) and Precious (2005). Look at Depeche Mode's complete Official Chart history so far.