You don't need to have a hit album to have a hit single, and vice versa, but singles and albums have always been close cousins, not rivals.
With the advent of downloading, and now streaming, contributing to the Official Singles Chart, the links between album and single are closer than ever, with album tracks from big releases regularly hitting the Top 40 whether they're an official single or not.
We're looking back at the albums that have made the biggest contribution to the Top 10 of the singles chart. Who's been sending the most hits to challenge for the Number 1 spot? 
10 Top 10 singles
In March 2017, the unthinkable happened. Not only did Ed Sheeran's ÷ dominate on the Official Albums Chart - becoming the third fastest-selling album ever - but the album's entire roster of tracks stormed the Official Singles Chart.
The following Ed songs from ÷ have hit the Top 10: Shape of You (1), Perfect (1), Castle on the Hill (2), How Would You Feel (2), Galway Girl (2), New Man (5), Happier (6), Dive (8), Supermarket Flowers (9) and What Do I Know (10).
9 Top 10 singles
Proving alongside Ed that chart milestones don't just belong to vintage releases, is mega-selling DJ and producer Calvin Harris, whose 2012 chart-topper 18 Months scored a whopping NINE Top 10s. Yes, nine.
It really did, count 'em: Bounce, feat. Kelis (2); Feel So Close (2); We Found Love, with Rihanna (1); Let's Go feat. Ne-Yo (2), We'll Be Coming Back, feat. Example (2); Sweet Nothing, with Florence Welch (1), I Need Your Love, with Ellie Goulding (4), Drinking From The Bottle, feat. Tinie Tempah (5) and Thinking About You, feat. Ayah Marar (8). PHEW.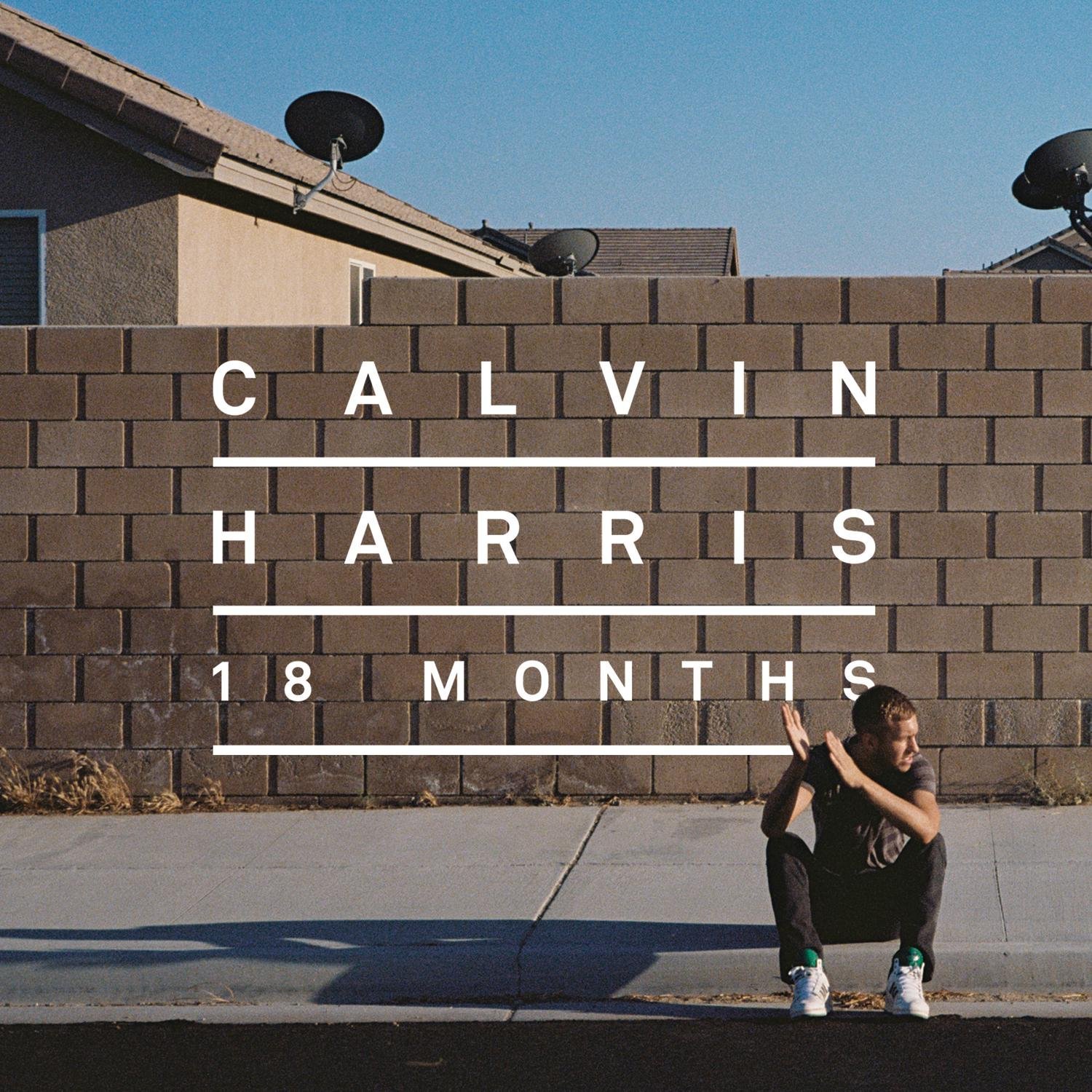 8 Top 10 singles
Two albums can claim the 'octopus tentacles' honour – we're not sure that's going to catch on, tbh – and they're pretty recent too.
First up is Jess Glynne's debut I Cry When I Laugh, which topped the charts in 2015. The album contains a whopping 8 Top 10s, starting with Jess's first ever Number 1, and million-seller, Rather Be, with Clean Bandit, and ending with Take Me Home, which reached Number 6 in late 2015. The album impressively contains five Number 1s, the most chart-toppers on a solo artist studio album.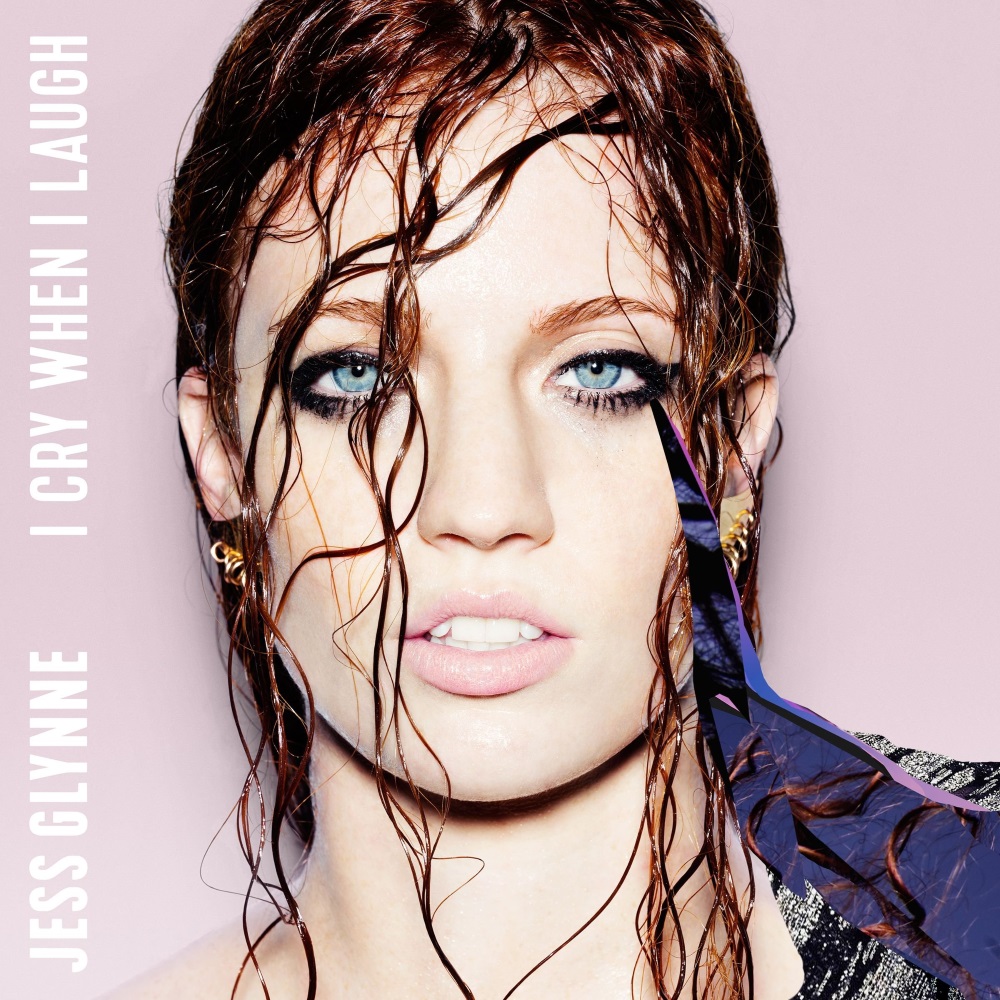 Also claiming eight Top 10s from an album is French twiddler of knobs and spinner of disques David Guetta. The repack of his Nothing But The Beat album included million-selling Titanium with Sia, plus seven other Top 10s collaborating with the likes of Usher, Nicki Minaj and Akon. If you think that's cheating, the original version of the LP still featured six Top 10s, so it's still well worth a mention. Allez-y, Dave!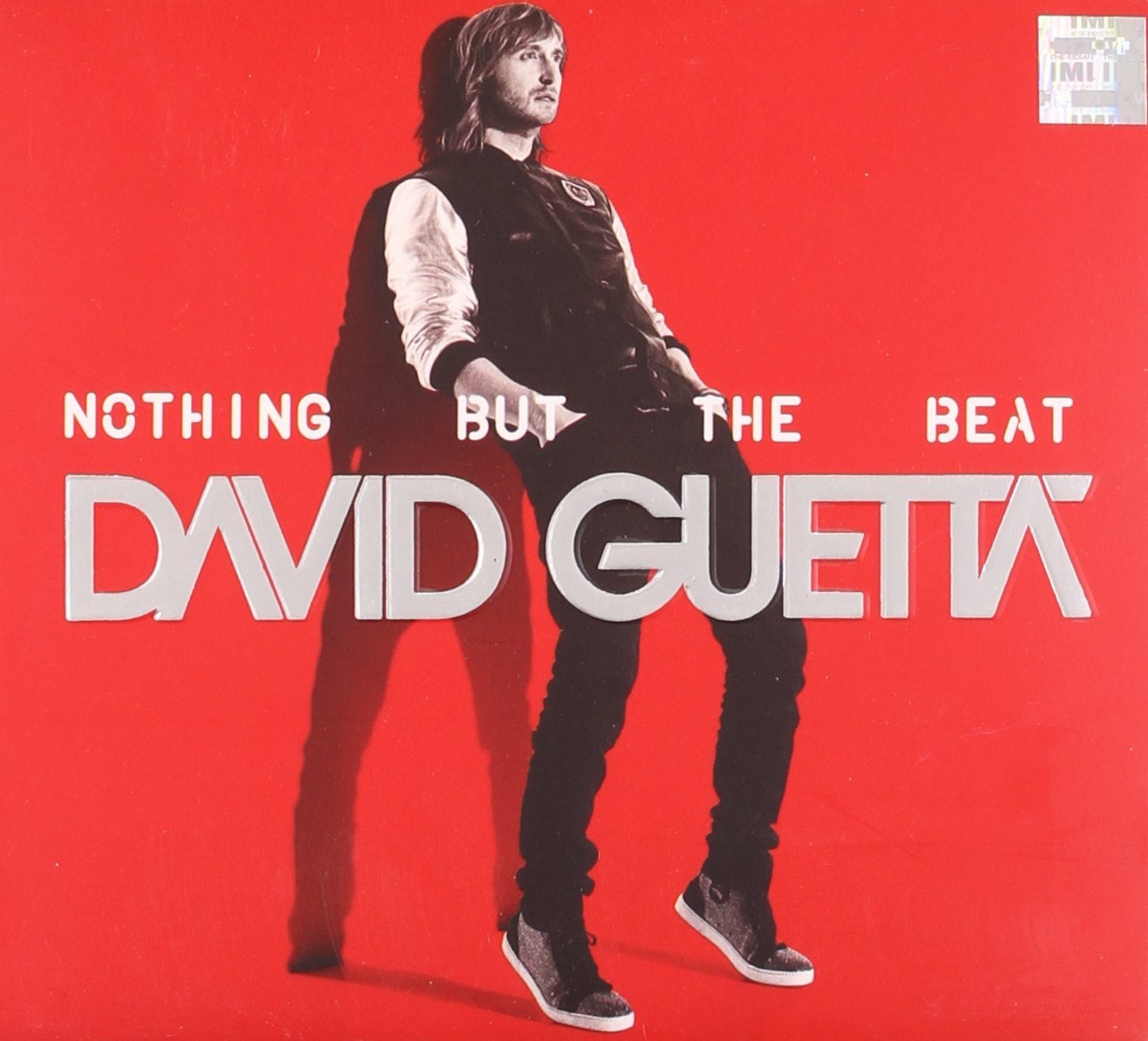 7 Top 10 singles
OK, now it's time to get our torches out and wade a little a bit deeper into the archives. The King of Pop himself Michael Jackson has two albums which have both been the proud parents of seven Top 10s each.
Bad (1987) counts its title track, The Way You Make Me Feel, Man in the Mirror and Smooth Criminal among its iconic clutch of Top 10s. Dangerous (1991) has its fair share of classics too – Black Or White, In The Closet, Heal The World to name just three. Shamone!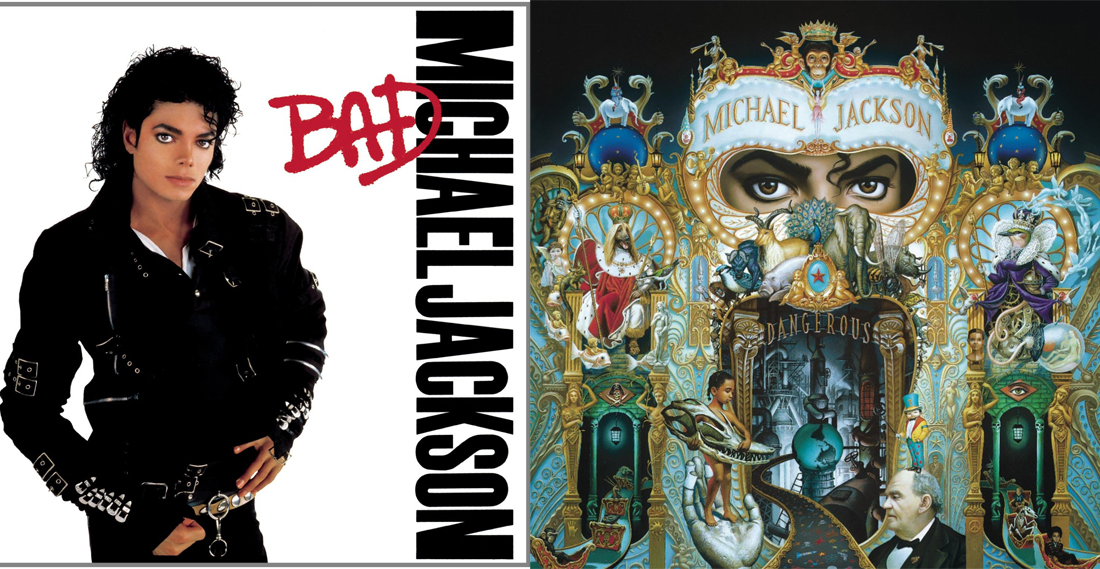 Making way for another leading lady with loads of Top 10s under her belt - our highest international female artist on the countdown is girl-kisser and dark horse Katy Perry. Her 2012 Complete Confection reissue of Teenage Dream contained seven Top 10s, kicking off with the 2010 Number 1 California Gurls and rounding off with 2012's Wide Awake.
Coincidentally, Michael Jackson's Bad and Katy's Teenage Dream are the only albums in US chart history to each score five Number 1s on the Billboard Hot 100.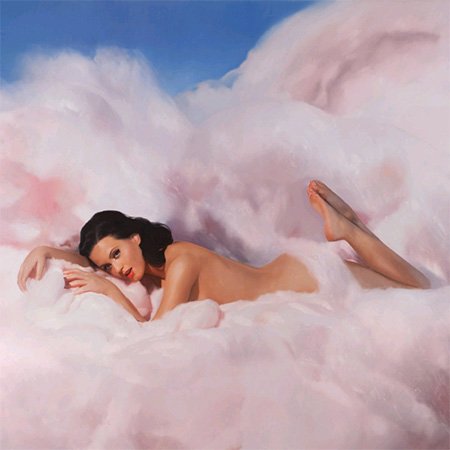 And before you know it we're back hopping over the channel to say bonjour to our old ami David Guetta once more. He's back again with yet another hit-packed album. One More Love, an extended version of his breakthrough hit album One Love, features seven top 10s credited to David as an artist, including When Love Takes Over, with Kelly Rowland and Who's That Chick, with Rihanna.
You could say the tally for this album is actually nine Top 10s – it also featured Black Eyed Peas' I Gotta Feeling and Kelis' Acapella, which both went Top 10 and were produced by David. They're not David Guetta songs as such, however, are they? We'll leave it up to you, but we're saying seven for this one. Let's not make life too complicated, eh? We've all got homes to go to after this.
6 Top 10 singles
There are a few albums scoring six Top 10s, with deluxe releases or reissues helping albums rack up more hits.
One album that saw six songs hit the top flight from one release was Take That's Everything Changes, from 1993. Four of those six Top 10s were Number 1s btw: Pray, Relight My Fire, Babe and the title track. And as if all that success wasn't enough, Take That actually hold the record for the group with the most Top 10s off one album (joint with another group we'll get onto in a mo). Yep, not even the Beatles can match that one (for a variety of reasons, of course).
The next album to achieve this feat was George Michael's Older, his third studio album released in 1996. Featuring two Number 1s Jesus To A Child and Fast Love, the album also spawned another four singles Top 10s: Spinning The Wheel, double a-side Older/I Can't Make You Love Me, Star People '97 and You Have Been Loved. All of the singles actually reached the Top 3, making it the first and one of only two studio albums (the other being Calvin Harris' 18 Months) to feature six UK Top 3 hits. Impressive work from the late, great George!
Steps managed it next with Steptacular; firstly with the double A-side Heartbeat/Tragedy (Tragedy featured on Steptacular while Heartbeat was an album track from first LP Step One), which was followed by the Top 5 hits Love's Got A Hold On My Heart, After The Love Has Gone, Say You'll be Mine/Better The Devil You Know, Deeper Shade of Blue, and When I Say Goodbye/Summer of Love. Steps love a double a-side, don't they?!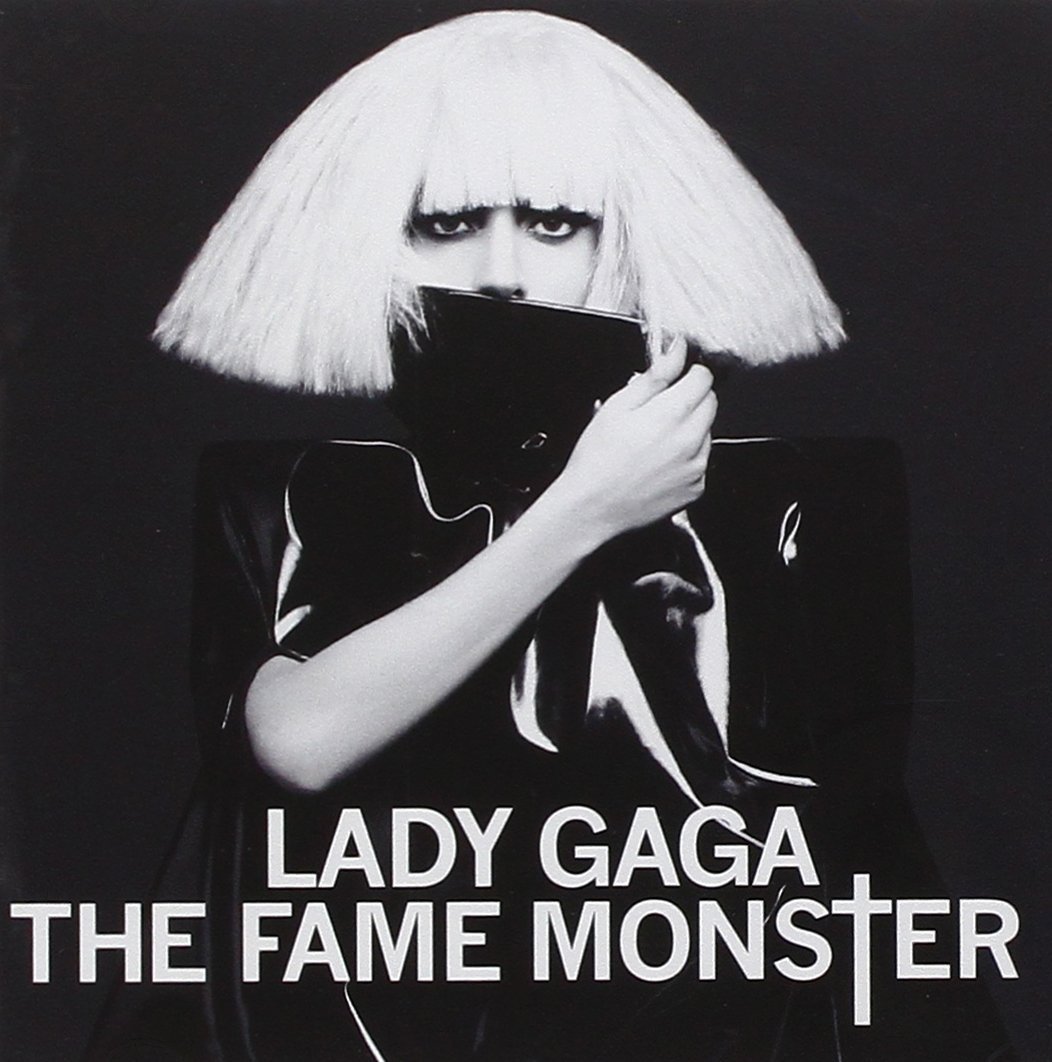 If you include the 2010 reissue The Fame Monster, which was sold as part of the original album in the UK, Lady Gaga has a half-dozen of absolute bangers thanks to her debut album The Fame. Six Top 10s, of which four went Number 1 and two of those, Poker Face and Bad Romance, are million-sellers – that's quite an achievement. Ooh la la!
Jessie J also scored six Top 10s off her debut Who You Are: Do It Like a Dude (2), Price Tag (1), Who You Are (8), Nobody's Perfect (9), Domino (1), Laserlight (5). 
Emeli Sandé's Our Version Of Events, which was the top-selling album of 2012, also has six Top 10s to call its own. Heaven (2), Next To Me (2), Read All About It Pt 3 (3), Clown (4) and – from the subsequent reissue – Beneath Your Beautiful, with Labrinth (1) and Wonder, with Naughty Boy (10).
Sam Smith has also managed to notch up six Top 10s from an album, also from their debut. In The Lonely Hour, which was the only album to sell over a million on both sides of the Atlantic in 2014, has spawned La La La, with Naughty Boy (1), Money On My Mind (1), Stay With Me (1), I'm Not The Only One (3), Like I Can (9) and Lay Me Down ft. John Legend (1), which was added to the reissue.
Drake's Number 1 album Scorpion also boasts six Top 10s. Before the album was released in June 2018, God's Plan and Nice For What had both reached Number 1. After the album had broke records around the world, Don't Matter To Me with Michael Jackson (2); Nonstop (4) and Emotionless (5) all impacted the Official Chart. Then the following week, In My Feelings debuted at Number 4 following the #InMyFeelingsChallenge, a viral dance craze endorsed by Drizzy himself. It reached Number 1 a week later.
Sigala is another artist to have six Top 10 hits included in a 2018 album. Brighter Days features Easy Love (1), Sweet Lovin' (3), Say You Do (5), Give Me Your Love (9), Came Here For Love (6) and Lullaby (6).
Finally, Dua Lipa is the latest artist to rack up six Top 10s from one album. Dua Lipa: The Complete Edition features No Lie (10), Be The One (9), New Rules (1), IDGAF (3), One Kiss (1) and Electricity (4).
Take a look back at every bestselling album for each year of the Official Albums Chart since 1956:
Article image: Lady Gaga & Katy Perry (Press), George Michael (Facebook.com/GeorgeMichael)