Every hit is special, but sometimes a true trailblazer comes along, changing the face of music, inspiring other artists or simply heralding a huge period of success for a particular genre.
We select a few of the big ones, some legendary and some perhaps a little unlikely, inspired by the 40th anniversary of…
Donna Summer – I Feel Love
Ask any DJ, producer, or dance artist – in fact, pretty much any artist – and they'll tell you of the almost incomparable impact of Donna Summer's mega hit, which went to Number 1 40 years ago this month. Produced by disco legend Giorgio Moroder, along with his musical partner Pete Bellotte, I Feel Love was specially created to represent "the future" on Donna's concept album I Remember Yesterday, which looked back at music styles of the 20th century.
The first big disco record to use entirely electronic instruments – disco was traditionally recorded with a live band – I Feel Love spent a month at Number 1 in summer 1977 and is generally credited with kickstarting dance music as we know it today. It's sold over a million copies and is so beloved it's made the Top 40 a further two times in remix form, in 1982 and 1995.
MORE: Donna Summer's UK hit singles and albums in her Official Chart archive
Beatles – She Loves You
The Fab Four's best selling single, their second Number 1 and the song that started a pop revolution. Screaming teenagers weren't new, and neither were British rock 'n'roll, sharp suits and a carefully curated image – but there was something about the way it all came together on She Loves You that made it a huge cultural moment. Million-selling, era-defining, unforgettable.
MORE: Relive the Beatles' record-breaking chart history, including 17 Number 1 hits, in their archive
Britney Spears – …Baby One More Time
This now iconic track didn't just kick start an incredible career for Britney Spears, it was the beginning of a pop movement, heralded by Swedish songwriter, producer and all-round pop genius Max Martin. …Baby One More Time set the agenda for pop for the next few years, spawning infinite copycats and reigniting a taste for young, talented solo pop divas. The million-selling …Baby One More Time was a true phenomenon, shifting huge amounts in its first week and putting Britney, Max and blonde ponytails on the pop map for ever.
MORE: Max Martin – the man behind your favourite hits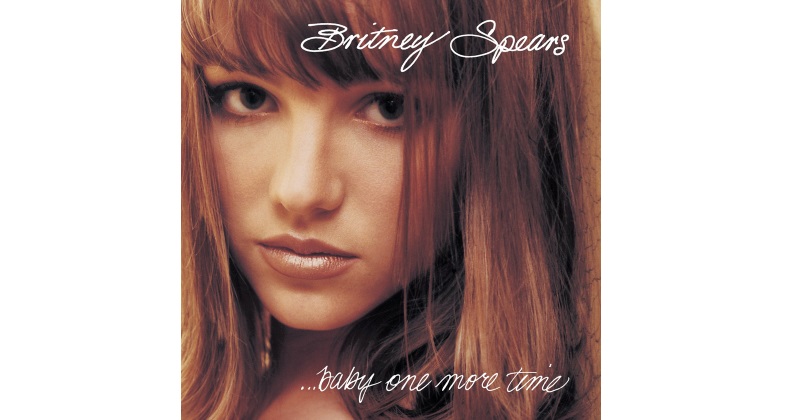 Mariah Carey – Honey
Honey's legacy may not have been immediately obvious, and it definitely wasn't the first of its kind – even for Mariah. But most of those "R&B singer with rap guest verse" tracks that were such a staple of the late nineties and early noughties – and are still doing huge business today – have Honey to thank. Mariah had flirted with rapper collabs before, most notably with ODB on Fantasy, the lead single from her Daydream – but it was the remix of Honey that sent this formula mainstream.
The regular rap-free version of Honey, which featured Puff Daddy on production duties, was a watershed moment on its own, but the Bad Boy remix, featuring Mase and The LOX and with its own video that showed Mariah getting way racier than usual, changed the shape of Mariah's career for ever and made pop and hip-hop's greatest and good wake up to the mutual benefits of cosying up to one another.
MORE: See all Mariah Carey's UK hit singles and albums in her archive
David Guetta & Kelly Rowland – When Love Takes Over
Another example of a successful singer experimenting with genres, few expected former Destiny's Child second lead vocalist Kelly Rowland to turn her hand to dance bangers but there she was, ruling Number 1 with French DJ David Guetta.
Kelly's former bandmate Beyoncé (look her up, she's had a hit or two) had already dipped her toe into dance with Freemasons' remixes of her singles from B-Day, but Kelly's turn on the dancefloor turned heads, and introduced a whole new audience to the oncoming storm that was EDM. Soon, Usher was partying with will.i.am on OMG, Rihanna and Calvin Harris were Number 1 with We Found Love and the rest is history.
MORE: The UK's Official Top 40 biggest songs of 2017 so far
Avicii – Wake Me Up
Music purists may disagree, but you don't need words to make a good chorus, you just need a hook, be it melody, an infectious drum beat, or a sample. Wordless choruses are at every turn nowadays, with synths or repeated refrains often taking the place of full lyrics, and one of the biggest pioneers of this was Swedish DJ and producer Avicii, whose monster hit Wake Me Up was arguably the first smash with an instrumental breakdown for a chorus. The fastest-selling single of 2013, Wake Me Up sold 267,000 copies in its first seven days alone.
MORE: See all Avicii's hit singles and albums in the Official Chart archive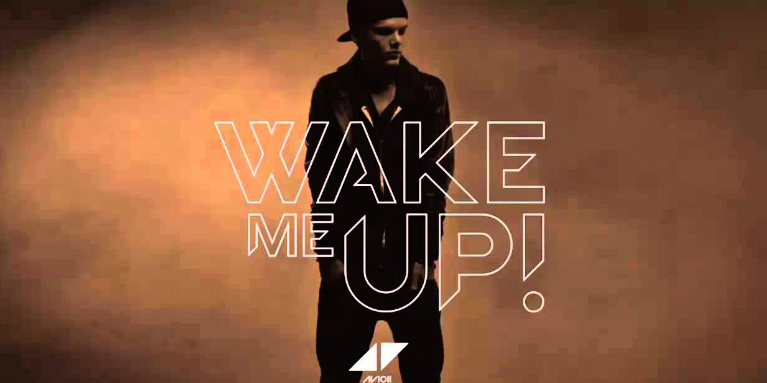 Sugababes – Freak Like Me
Sugababes' lineup changes would were as attention-grabbing as their music, but on this triumphant comeback in 2002, launching their second album, it was all about the song. Mashups had been a part of pop for years and years, but it was this 'Babes reimagining of a popular Richard X bootleg mix of Adina Howard's Freak Like Me and Gary Numan's Are Friends Electric? that kicked off mashup mania.
Soon Sugababes' contemporaries were riffling through their dads' record collections and reviving all manner of '80s tracks – some with huge success, like Liberty X and Jamelia. Sampling itself changed too: once a fairly subtle trick where you'd have to listen closely to hear it, soon elements of classic songs became the centrepiece of fresher cuts. Think of the unmistakable impact Abba's Gimme Gimme Gimme had on Madonna's Hung Up. 
MORE: See all Sugababes' UK hit singles and albums 
Sex Pistols – God Save the Queen
1977 was quite a year for pop music. On one hand you had Donna Summer reinventing disco, and in the other, the Sex Pistols, pledging anarchy and bringing punk into the mainstream. Additionally controversial because it was released during the Queen's Silver Jubilee, this battle-cry for equality for the working classes made a much bigger impact than their first minor hit Anarchy in the UK – it made it all the way to Number 2.
MORE: Sex Pistols' full Official Chart history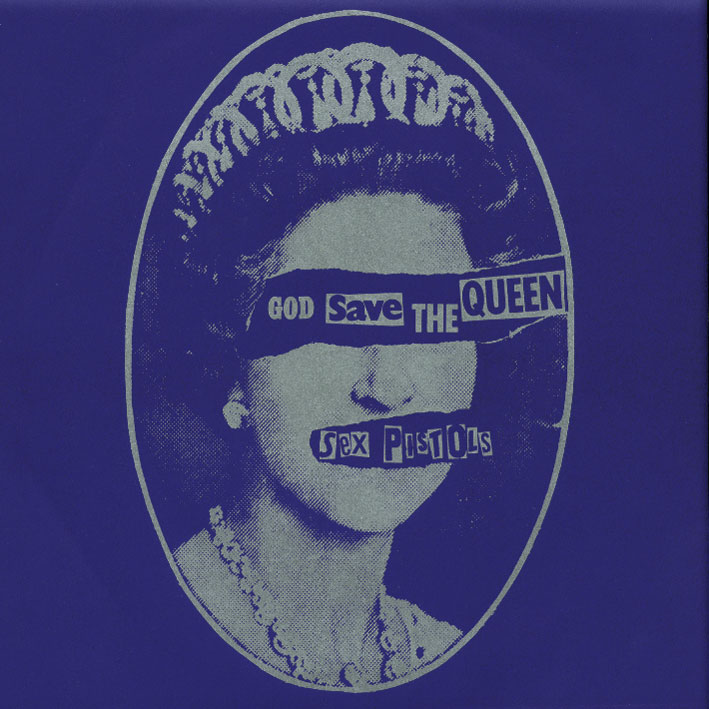 Vanilla Ice – Ice Ice Baby
It would be quicker to list the ways Ice Ice baby isn't controversial, such is its problematic history, but the track does have the distinction of being the first hip-hop record to go to Number 1 in the UK.
It also highlighted issues around sampling – throughout the '80s, riffs and melodies from older tracks were plundered and, because the rules were complicated, or people claimed not to know them, nobody got acknowledged or paid. Vanilla Ice had to shell out some cash and add songwriting credits for the members of Queen when it was confirmed he'd sampled their track Under Pressure, featuring David Bowie.
MORE: Look back on Vanilla Ice's chart history
Michael Jackson – Thriller
While the song itself wasn't necessarily trend-setting, it was Thriller's use of video that inspired a generation of popstars to up their game. Videos traditionally hadn't been much of a spectacle – they tended to be light on story and hastily filmed. MJ, of course, was ever the innovator and realised the importance of a consistent, eye-catching image on all fronts – not just on album covers and live performances.
With the full version logging fourteen minutes long, packed with special effects and choreography, Thriller reinforced the idea a song had to work visually too and the art of the pop video truly came into its own as a result.
MORE: Moonwalk back through Michael Jackson's entire countdown of UK hit singles and albums