As the age-old adage (Beyoncé lyric) goes; who run the world? Girls.
Nowhere is this more prevalent than in the world of pop music; and some of the most iconic female pop stars of all time have passed through the Official Albums Chart, notching up in some cases record-breaking chart-toppers.
Below, we reveal the female solo artists who have claimed the most Number 1 albums in Official Charts history.
Madonna is Officially the female solo-artist with the most Number 1 albums in UK chart history, with a total of 12 chart-toppers to her name: Like A Virgin, True Blue, Like A Prayer, The Immaculate Collection, Evita - OST, Ray of Light, Music, American Life, Confessions on a Dancefloor, Hard Candy, Celebration and MDNA.
Madonna is the only woman in double figures, joining an elite club that only includes The Beatles, Elvis Presley, Robbie Williams, The Rolling Stones, David Bowie, Michael Jackson, Bruce Springsteen and U2. Look back at Madonna's full UK chart history, including 63 UK Top 10 singles.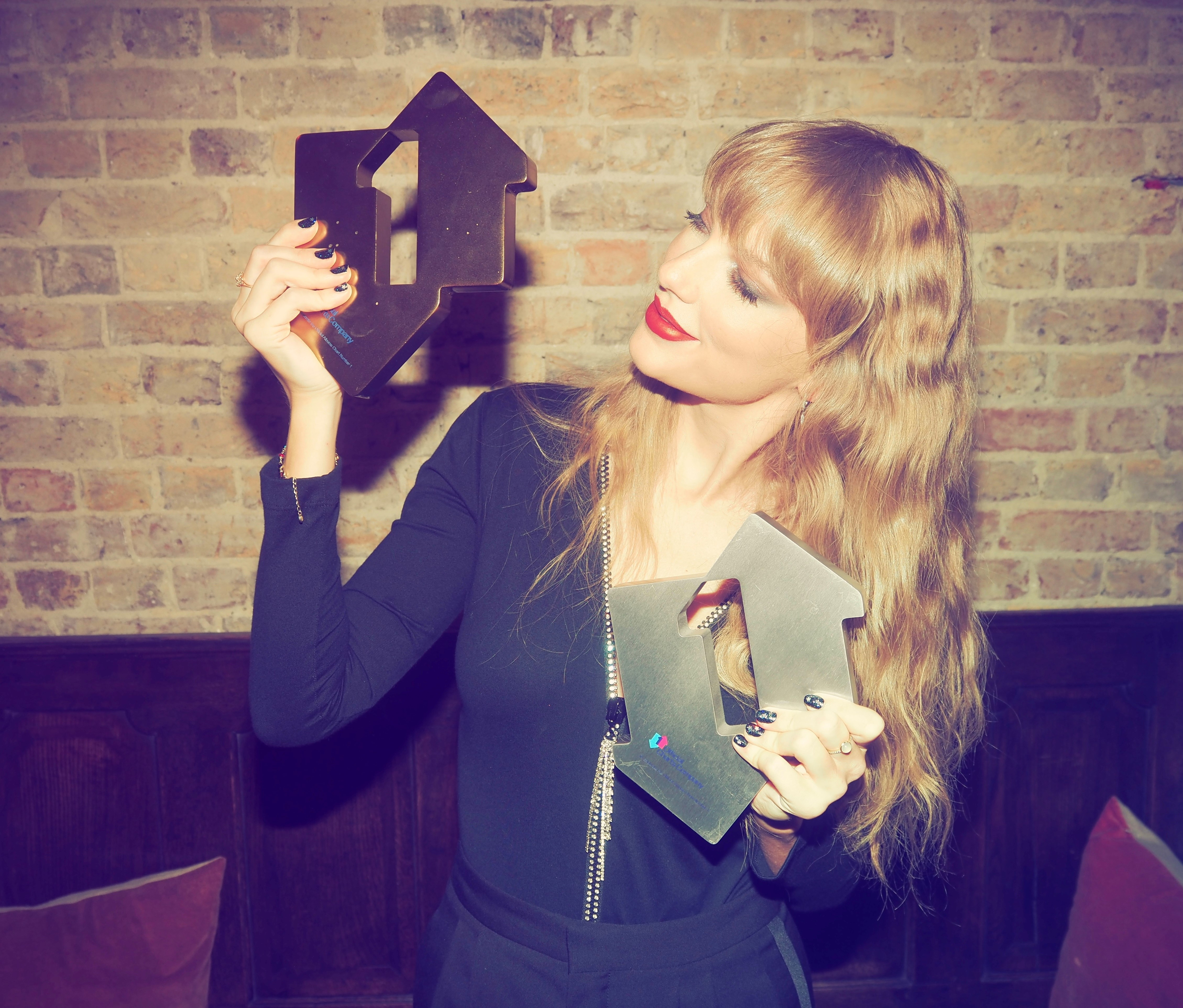 But coming up not far behind is none other than Taylor Swift - who has just overtaken Madonna to set a new all-time Official Chart record, generating the fastest succession of nine UK Number 1 albums of any female artist.
Taylor scored her first UK Number 1 album exactly 10 years ago in October 2012 with Red, whereas it took Madonna 21 years to reach the same tally. The Beatles hold the overall record here, racking up nine chart toppers in 5 years and 7 months between their debut album Please Please Me in May 1963 and The White Album in December 1968. 

Taylor Swift has just broken several chart records with her tenth album Midnights, and with her ninth consecutive Number 1 album, she leapfrogs above Kylie Minogue to Officially become the female solo artist with the second-most Number 1 albums.
Midnights joins Taylor's previous eight UK chart-topping albums, all achieved consecutively; Red (2012), 1989 (2014), reputation (2017), Lover (2019), Folklore (2020), Evermore (2020), Fearless (Taylor's Version) (2021) and Red (Taylor's Version) (2021). 
 Taylor also extends her lead as the female solo artist with the highest-collection of Number 1 albums this century. 
Prior to that in December 2020, Taylor set a record for scoring six chart toppers in the quickest time for a female artist (eight years) surpassing Madonna (11 years).
Kylie Minogue is next in line, with eight Number 1 albums. Her latest chart-topper was in 2020 with DISCO. Fun fact: Kylie has landed at least one Number 1 album in the 80s, 90s, 00s, 10s and 20s, and is the only female artist to achieve this.
Barbra Streisand is fourth with seven chart-toppers, should you include 1977's A Star Is Born soundtrack, credited as Original Soundtrack on first release, but credited to Barbra solely on re-release. Barbra's most recent Number 1 is her duets album Encore: Movie Partners Sing Broadway, which made it all the way to the helm of the Official Albums Chart back in September 2016. See all of Barbra Streisand's hits in her artist hub. 
Female artists with most Number 1s on the Official Albums Chart
| | |
| --- | --- |
| ARTIST | NUMBER 1 ALBUMS |
| MADONNA | 12 |
| TAYLOR SWIFT | 9 |
| KYLIE MINOGUE | 8 |
| BARBRA STREISAND | 6* |
| CELINE DION | 5 |
| LANA DEL REY | 5 |
| LADY GAGA | 4** |
| RIHANNA | 4 |
| ARIANA GRANDE | 4 |
| ADELE | 4 |
| BEYONCE | 4 |
| DIANA ROSS | 3 |
| KATE BUSH | 3 |
| EVA CASSIDY | 3 |
| NORAH JONES | 3 |
| AVRIL LAVIGNE | 3 |
| SUSAN BOYLE | 3 |
| AMY WINEHOUSE | 3 |
| PINK | 3 |
| ELLIE GOULDING | 3 |
©2022 Official Charts Company. All rights reserved.

*7 including the A Star Is Born soundtrack, first billed as 'Original Soundtrack' and credited solely to Barbra on re-releases.
**5 including A Star Is Born's Motion Picture Cast Recording, a soundtrack featuring songs by Lady Gaga and Bradley Cooper, with spoken interludes from other cast members.
Article Image: Shutterstock