Who run the world? Girls. How about we look at the leading ladies on the Official Albums Chart? Below are the female artists who have landed three or more Number 1 albums in the UK. 20 have achieved that milestone, but who has the most?
The leading British artist on the list is none other than Adele. While Adele has currently racked up 'only' three chart-topping albums, she claims the most amount of weeks at Number 1 for a female on the Official Albums Chart, totalling 37 across each of her records, just ahead of Madonna at 30 weeks. Next in line is Barbra Streisand, currently on 20 weeks at the summit. Adele's album 21 is the fourth bestselling of all-time, while her third record 25 is the fastest-selling in history.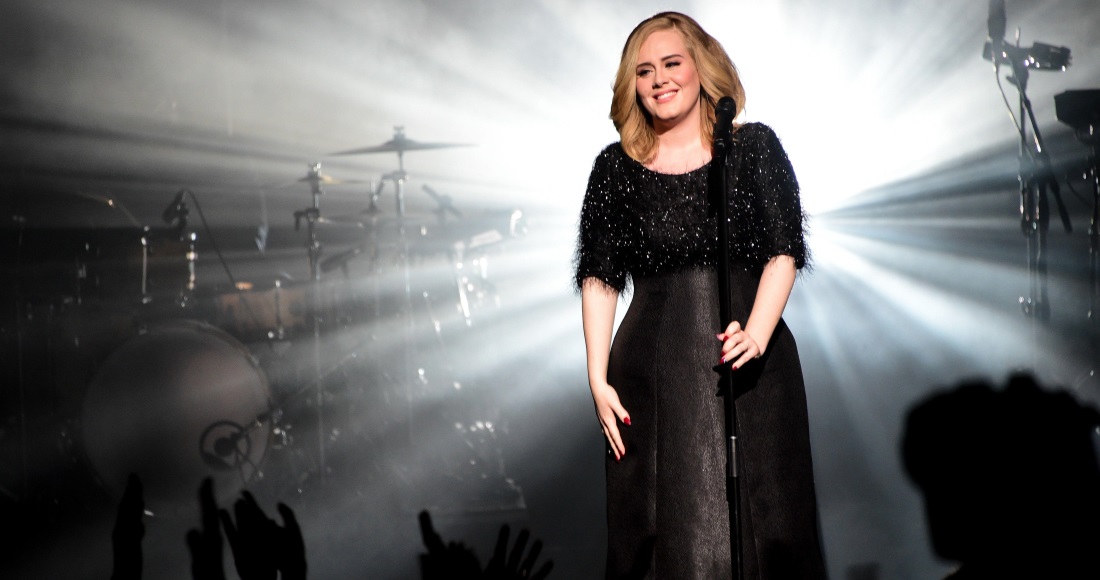 Image: Shutterstock
The Queen of Pop Madonna is of course on top of our list, with a staggering 12 chart topping albums to her name. Her dozen of Number 1 smashes are: Like A Virgin, True Blue, Like A Prayer, The Immaculate Collection, Evita - OST, Ray of Light, Music, American Life, Confessions on a Dancefloor, Hard Candy, Celebration and MDNA. *deep breath*
Madonna is the only woman in double figures, joining an elite club that only includes The Beatles, Elvis Presley, Robbie Williams, The Rolling Stones, David Bowie, Michael Jackson, Bruce Springsteen and U2. Look back at Madonna's full UK chart history, including 63 UK Top 10 singles.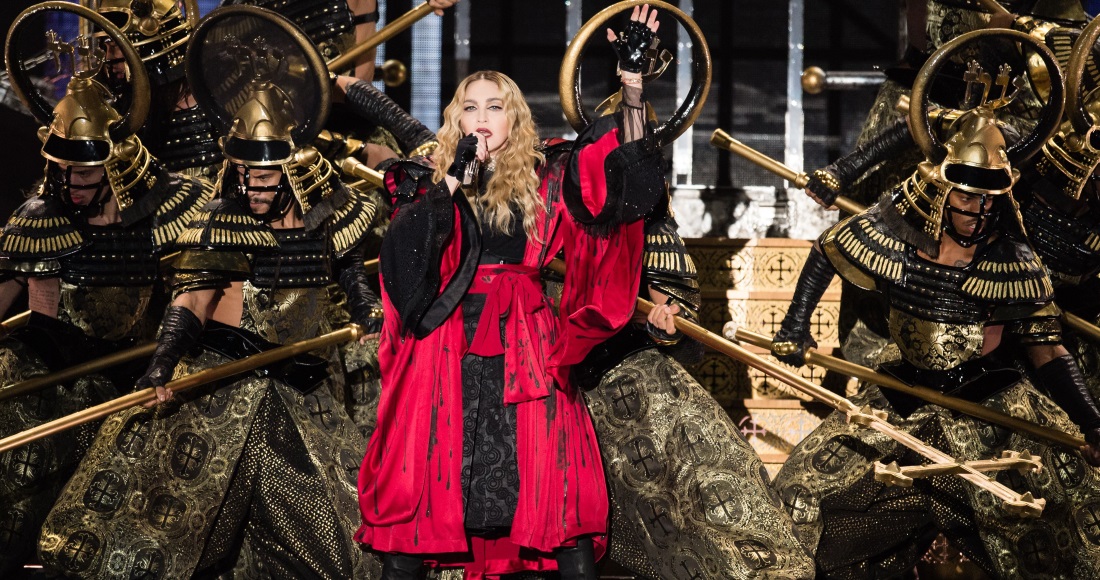 Image: Shutterstock
Kylie Minogue is next in line, with eight Number 1 albums. Her latest chart-topper was in 2020 with DISCO. Fun fact: Kylie has landed at least one Number 1 album in the 80s, 90s, 00s, 10s and 20s, and is the only female artist to achieve this.
Third on the leaderboard is Taylor Swift. Taylor has many accolades to her name, but none more impressive than the feat she achieved with her seventh Number 1 album Fearless (Taylor's Version). The rerecorded album became her third UK chart-topper in less than 12 months, eclipsing The Beatles' record for the fastest accumulation of three Number 1 albums in history.
Prior to that in December 2020, Taylor set a record for scoring six chart toppers in the quickest time for a female artist (eight years) surpassing Madonna (11 years).
Barbra Streisand also has seven chart-toppers, should you include 1977's A Star Is Born soundtrack, credited as Original Soundtrack on first release, but credited to Barbra solely on re-release. Barbra's most recent Number 1 is her duets album Encore: Movie Partners Sing Broadway, which made it all the way to the helm of the Official Albums Chart back in September 2016. See all of Barbra Streisand's hits in her artist hub. 
Female artists with most Number 1s on the Official Albums Chart
| | |
| --- | --- |
| ARTIST | NUMBER 1 ALBUMS |
| MADONNA | 12 |
| KYLIE MINOGUE | 8 |
| TAYLOR SWIFT | 7 |
| BARBRA STREISAND | 6* |
| CELINE DION | 5 |
| LANA DEL REY | 5 |
| LADY GAGA | 4** |
| DIANA ROSS | 4 |
| RIHANNA | 4 |
| ARIANA GRANDE | 4 |
| KATE BUSH | 3 |
| EVA CASSIDY | 3 |
| NORAH JONES | 3 |
| AVRIL LAVIGNE | 3 |
| SUSAN BOYLE | 3 |
| AMY WINEHOUSE | 3 |
| ADELE | 3 |
| BEYONCE | 3 |
| PINK | 3 |
| ELLIE GOULDING | 3 |
©2021 Official Charts Company. All rights reserved.

*7 including the A Star Is Born soundtrack, first billed as 'Original Soundtrack' and credited solely to Barbra on re-releases.
**5 including A Star Is Born's Motion Picture Cast Recording, a soundtrack featuring songs by Lady Gaga and Bradley Cooper, with spoken interludes from other cast members.