Just 12 female acts have spent seven or more weeks at Number 1 on the Official Singles Chart, an impressive achievement when you consider UK chart history spans almost 70 years.
A mix of big breakthrough songs, movie soundtrack singles and superstar collaborations make up the longest-reigning Official UK Number 1 singles by female artists, an elite club that includes Official Chart legends, megastar award winners and trail-blazers who turned viral reality TV and social media platforms into major success.
As newcomer Olivia Rodrigo enters the hall of fame by claiming a seventh week at Number 1 on this week's Official Singles Chart, we look at the Official Singles Chart's leading ladies.
Tones and I - Dance Monkey (11 weeks)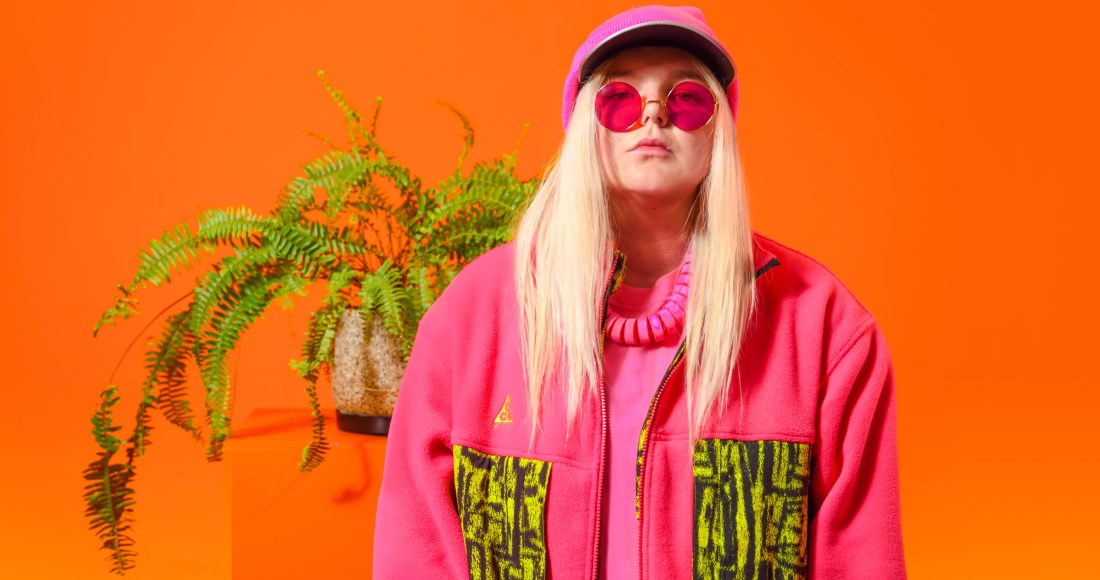 A perfect storm of factors led to Australian singer-songwriter and former busker Tones and I making UK chart history with Dance Monkey in 2019, breaking a 12-year record for the longest-reigning Number 1 single be a female lead artist.
Dance Monkey had a lot going for it; it was one of the earliest examples of TikTok's influence on the Official Chart, young children lapped up its chorus, it's hilarious music video went viral in itself, and Toni's voice was unlike anything anyone had heard before, resulting in it becoming the most Shazamed song in history. Not to mention it is so damn catchy.
While 11 weeks is pretty long, it pales in comparison to Dance Monkey's chart run in Tones' homeland, where it racked up a mammoth 24 weeks, 21 of which were consecutive. Well over a year after its release, Dance Monkey ended 2020 as the UK's second most-popular song, proving it was still involved in some serious monkey business.
Whitney Houston - I Will Always Love You (10 weeks)
While many people would love to be rescued by Kevin Costner, Whitney Houston got to actually act that scenario out, and made chart history doing so! Whitney's cover of Dolly Parton's I Will Always Love You was the lead single from the soundtrack to The Bodyguard, the late powerhouse vocalist's acting debut.
One of Whitney's best vocal performances - if not one of the greatest vocals ever recorded - Whitney's singing talent coupled with huge exposure in one of 1992's biggest blockbusters saw the song spend 10 weeks at Number 1 in the UK, claiming the Christmas Number 1 to boot. I Will Always Love You's legacy speaks for itself, as the track is the best-selling single ever released by a female artist with estimated worldwide sales of 20 million.
Rihanna - Umbrella (10 weeks)
Summer 2007 in the UK was a washout, and Rihanna had the perfect song to soundtrack it: Umbrella became the longest-running Number 1 of the decade during a time of the worst weather seen in 330 years.
Rihanna managed to surf above the competition of the top of the charts for 10 weeks, matching Whitney Houston's then 14-year record for most weeks at Number 1 for a female artist. The ingredients of a slick dance routine in the video, a catchy "ella-ella-eh-eh" bridge, and an always impressive verse from Jay-Z made for a recipe for success, even with the torrential downpours.
Doris Day - Secret Love (9 weeks)
Star of stage and screen Doris Day had the longest-reigning Number 1 single by a female artist for 38 years prior to Whitney Houston, with her 1954 hit Secret Love spending nine non-consecutive weeks on top. A predecessor to Whitney's iconic hit in many ways, the song's popularity was partly down to its inclusion in musical movie Calamity Jane, leading to Secret Love picking up the Academy Award for Best Song.
Secret Love was the best-selling song of 1954; it would be another 31 years until another female solo artist scored the biggest selling single of the year. 
Olivia Newton-John - You're The One That I Want (with John Travolta, 9 weeks)
It doesn't get more iconic than Sandy's leather-clad ensemble in Grease, a role that turned Olivia Newton-John in a global megastar in 1978. The song she sings in those famous closing scenes You're The One That I Want is the fifth best-selling song of all time in the UK, selling in excess of 2.08 million units. The track - a collaboration with John Travolta's Danny of course - is the biggest duet in UK chart history, and made Olivia the first Australian female solo artist to hit Number 1 on British soil.
Shakespears Sister - Stay (8 weeks)
Shakespears Sister's Stay did what it said on the tin in 1992, staying at Number 1 for eight consecutive weeks, a record for the longest stint at Number 1 for a girl group. Stay won a BRIT Award for British Video of the Year in 1993, although Germany wasn't as keen on the video (which sees member Siobhan Fahey portraying the Angel of Death) where it was apparently banned for being "too frightening".
Dua Lipa - One Kiss (with Calvin Harris, 8 weeks)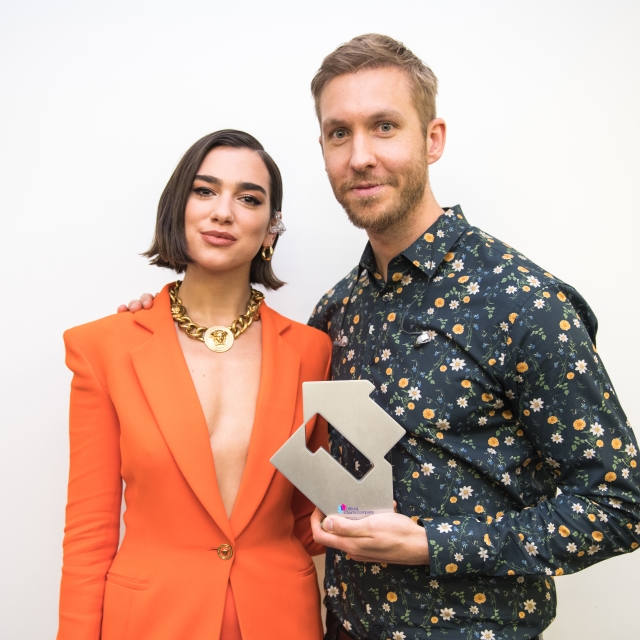 One Kiss, a collaboration between Dua Lipa and Calvin Harris, planted its smooch onto the Number 1 spot for eight weeks, and was the UK's Official biggest song of 2018. In the streaming record books it ranks as the UK's 16th most-played song ever.
Seven weeks
Olivia Newton-John claims another long-running Number 1 with Grease track Summer Nights, taking her total weeks at Number 1 in 1978 to 16. Two of her solo songs from Grease also charted in the Top 5 that year.
Elsewhere, Celine Dion scored a seven-week leader in 1994 with Think Twice, one of just 30 songs by Canadian artists to reach Number 1 in the UK. Two years later, in 1996, Spice Girls claimed seven weeks at the helm with Wannabe, their first of a record-breaking nine UK Number 1s, the most for a girl group - read 23 more Official Chart facts about the Spice Girls.
Others who experienced seventh heaven are Auto-Tune connoisseur Cher in 1998 with Believe, which is the best-selling solo female single in UK chart history, and Leona Lewis, who rode her wave of momentum as X Factor winner in 2006 to become the show's first global star with her first original single Bleeding Love. 
Featured Artists
Factoring in featured artists, one female actually trumps Tones and I's 11 weeks at Number 1, so it's only fair we should mention Kyla. The British vocalist's 2008 song Do You Mind was sampled by Drake for his 2016 hit One Dance, on which Kyla is credited. The track spent 15 weeks at Number 1; not bad going for vocals Kyla had laid down eight years prior for a song that originally topped out at Number 46.
And while not a female act, one third of Clean Bandit is Grace Chatto, whose song Rockabye spent nine weeks at Number 1, pulling a Whitney to also claim the 2016 Christmas Number 1 during its lengthy stint at the top. Rockabye also features uncredited vocals from Anne-Marie.