The Weeknd has scored his first UK Number 1 with Blinding Lights, but which other Canadian artists have hit the top spot in the UK?
There are a few surprises on this list – the likes of Shania Twain, Nickelback, Avril Lavigne and Michael Buble don't feature, as despite having brilliant back catalogues, none of them have hit Number 1 here in the UK. 14 acts have however, with a combined 28 tracks that have hit the peak of the Official Singles Chart.
We've researched through 66 years of history in our chart archive, and here are a selection of the most notable acts who hit the big time here in the United Kingdom. Scroll the very bottom of the article for a full list of the 28 Canadian chart toppers.
Paul Anka
To find the first Canadian Number 1 in the UK, you have to go all the way back to 1957. Paul Anka's jazzy track Diana got plenty of feet shuffling that August as the song spent a whopping nine weeks at the top, beginning a 17-year drought of Canadian chart-toppers.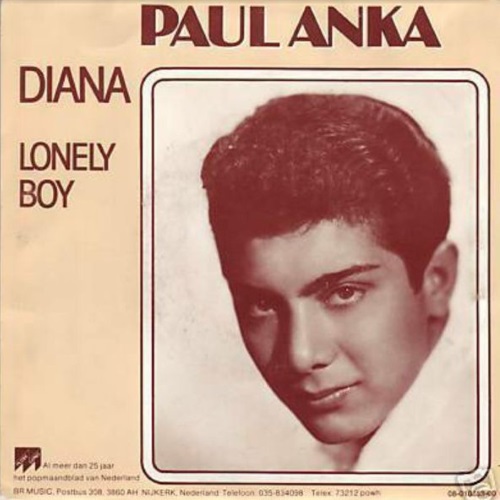 MORE: View every UK Number 1 on the Official Singles Chart
Bryan Adams
We couldn't not say a few words about the one and only Bryan Adams, could we? 1991 really was his year. Bryan's track (Everything I Do) I Do It For You from the film Robin Hood: Prince of Thieves is the longest consecutive chart topper in UK chart history, sitting comfortably for an incredible 16 weeks. That's four months.
Bryan later returned to Number 1 for a second time in 2000 - and no, it wasn't with When You're Gone featuring Mel C (that peaked at Number 3). Bryan's featured slot on Chicane's Don't Give Up shifted 75,000 copies in its opening week to take it to the top.
MORE: The songs that spent the longest at Number 1 on the Official Singles Chart
Celine Dion
Although she's managed a huge 26 UK Top 40 singles, it's hard to believe that only two of Celine's tracks, Think Twice and My Heart Will Go On, topped the charts. Both are million sellers, while the latter is the sixth most popular UK love ballad, and fourth best-selling song ever released by a woman in the UK.
Bonus trivia: Celine and Nelly Furtado are the Canadian women with the most UK chart toppers, with two apiece. Nelly's were 2006's Maneater, and 2007's Give It To Me with Timbaland and Justin Timberlake.
MORE: 11 incredible facts about Celine Dion worthy of a music icon
Drake
That's right, another enormous Number 1 single by a Canadian. Holder of five UK chart-toppers, Drake had the song of 2016 with One Dance featuring Wizkid and Kyla. At some moments it seemed no-one could shift it from the top, but after 15 weeks at Number 1, fending off strong contenders like Sia, Calvin Harris & Rihanna, Justin Timberlake, The Chainsmokers and Jonas Blue, Drake's incredibly long dance was ended - by another Canadian...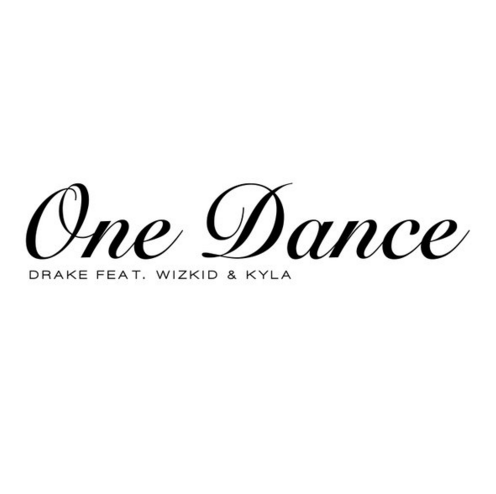 MORE: View the Official Top 40 biggest songs of 2016
Justin Bieber

The Canadian with the most UK Number 1 singles? That's right, it's the Biebs. And to think, he didn't have any this time four years ago, but now he has seven. Justin's first three Number 1s What Do You Mean, Sorry and Love Yourself quickly followed one another, and helped him become the first (and second overall) act to sit at Numbers 1, 2 and 3 concurrently on the Official Singles Chart.
MORE: Acts that have held Number 1 and 2 on the Official Singles Chart
It was Justin's feature on Major Lazer's Cold Water that drowned out Drake's chances of equalling Bryan Adams' chart record. Talk about an overload of Canada.
#ChartFact: Justin is the only artist to ever knock themselves from Number 1 twice with different song. Love Yourself dethroned Sorry in late 2015, while Despacito toppled I'm The One in 2017.
The complete list of Official UK Number 1 singles by Canadian acts (bolded acts in collaborations are the Canadian musicians):
| | | |
| --- | --- | --- |
| YEAR | TITLE | ARTIST |
| 1957 | DIANA | PAUL ANKA |
| 1974 | SEASONS IN THE SUN | TERRY JACKS |
| 1976 | NO CHARGE | J.J BARRIE |
| 1991 | (EVERYTHING I DO) I DO IT FOR YOU | BRYAN ADAMS |
| 1995 | THINK TWICE | CELINE DION |
| 1997 | MY HEART WILL GO ON | CELINE DION |
| 2000 | DON'T GIVE UP | CHICANE FT. BRYAN ADAMS |
| 2006 | MANEATER | NELLY FURTADO |
| 2007 | GIVE IT TO ME | TIMBALAND FT. NELLY FURTADO AND JUSTIN TIMBERLAKE |
| 2011 | WHAT'S MY NAME? | RIHANNA FT. DRAKE |
| 2012 | CALL ME MAYBE | CARLY RAE JEPSEN |
| 2014 | TSUNAMI (JUMP) | DVBBS FT. BORGEOUS AND TINIE TEMPAH |
| 2014 | HIDEAWAY | KIESZA |
| 2014 | RUDE | MAGIC! |
| 2015 | WHAT DO YOU MEAN? | JUSTIN BIEBER |
| 2015 | SORRY | JUSTIN BIEBER |
| 2015 | LOVE YOURSELF | JUSTIN BIEBER |
| 2016 | STITCHES | SHAWN MENDES |
| 2016 | ONE DANCE | DRAKE FT. WIZKID AND KYLA |
| 2016 | COLD WATER | MAJOR LAZER FT. JUSTIN BIEBER AND MØ |
| 2017 | I'M THE ONE | DJ KHALED FT. JUSTIN BIEBER, QUAVO, CHANCE THE RAPPER & LIL WAYNE |
| 2017 | DESPACITO (REMIX) | LUIS FONSI & DADDY YANKEE FT. JUSTIN BIEBER |
| 2018 | GOD'S PLAN | DRAKE |
| 2018 | NICE FOR WHAT | DRAKE |
| 2018 | IN MY FEELINGS | DRAKE |
| 2019 | I DON'T CARE | ED SHEERAN & JUSTIN BIEBER |
| 2019 | SENORITA | SHAWN MENDES & CAMILA CABELLO |
| 2020 | BLINDING LIGHTS | THE WEEKND |
©2020 Official Charts Company. All rights reserved.
Like this list? Take a look at: Every Australian Number 1 ever, Every Welsh act to score a UK chart topper, Every Scot to hit the UK top spot