You don't get a second chance to make a first impression. It's one thing to have a popular debut single, but for your first release to then become one of the best-sellers in history? That's a juicy cherry on top.
Which debut hits are the most popular of all-time on the UK's Official Singles Chart? We've tallied the physical and digital sales to reveal the Top 20, but first, a closer look at the Top 5.
Frankie Goes To Hollywood - Relax
Sales: 2.07 million
The best-selling debut of all-time is by a British group and it's none other than Relax by Frankie Goes To Hollywood. The provocative track "about shagging" according to the band's bassist Mark O'Toole, was pretty suggestive and got some at the BBC hot under the collar. After a performance on Top of the Pops, the BBC decided to ban the song from its airwaves, with BBC Radio 1 DJ Mike Read taking exception to the lyrical content and the evocative single artwork.
The ban only lead to the song getting even more publicity, helping Relax charge to Number 1 on the Official Singles Chart in January 1984. Relax spent five weeks at the top and a further 17 in the Top 10. The band became so popular that when their second single Two Tribes became a chart-topper, Relax rebounded back up the chart to Number 2, making them the first group in 17 years to log the Top 2 songs at the same time. No group has achieved it since.
MORE: Acts that have held Number 1 and 2 at the same time on the Official Singles Chart
Robson & Jerome – Unchained Melody/(There'll Be Bluebirds Over) The White Cliffs of Dover
Sales: 1.87 million

A lot more innocent at Number 2 are Robson & Jerome. Now popular for their fishing documentaries and Game of Thrones appearances, Robson Green and Jerome Flynn starred together in 1990s drama series Soldier Soldier. After the entertainment at a wedding failed to turn up, the duo's characters Dave & Paddy stepped in, performing Unchained Melody. A huge reaction from the British public peaked the interest of Simon Cowell, who persuaded the unsuspecting actors to record an official version. Four months later, Robson & Jerome finally said yes.
Their debut release, a double A-side of Unchained Melody/(There'll Be Bluebirds Over) The White Cliffs of Dover stormed to Number 1 with first-week sales of 236,790, increasing to a whopping 345,846 in week two. The release shifted over a million copies in five weeks, becoming the best-selling single of 1995 and the first of three Number 1s for the pair.
MORE: Every double A-side UK Number 1 on the Official Singles Chart
Will Young – Anything is Possible/Evergreen
Sales: 1.79 million

Will Young has the UK's biggest ever debut release by a solo artist with his Pop Idol winner's single. After his win over bookies' favourite Gareth Gates, Will impressed the nation once again, recording first-week sales of 1,108,269, recording the fastest-selling debut single of all-time. It was the first time a song had sold over one million units in seven days since Elton John's Something About The Way You Look Tonight/Candle in the Wind in 1997.
MORE: The best-selling singles of all time on the Official UK Chart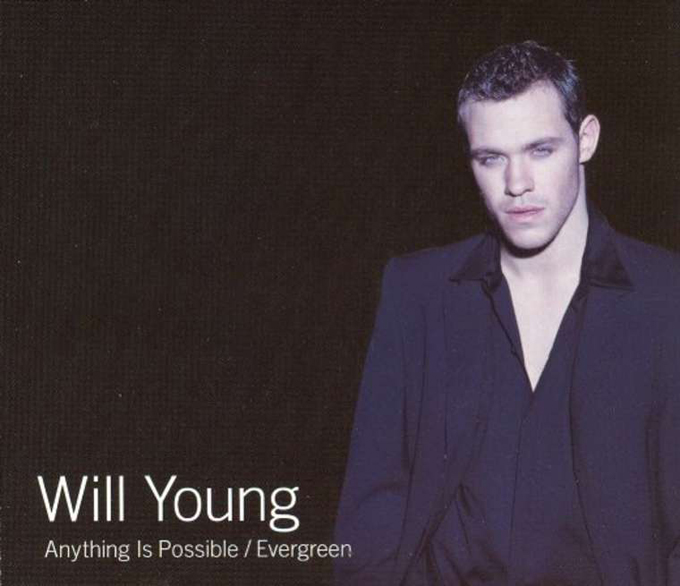 Baddiel & Skinner & Lightning Seeds – Three Lions
Sales: 1.6 million

The debut single for comedians David Baddiel and Frank Skinner, Three Lions has gone on to be the UK's leading football anthem and an Official Chart record breaker. Returning to the Official Chart top spot in 2018 after England reached the World Cup semi-final, Three Lions is the only song in history to have four different stints at Number 1. Two one-week stays happened in 1996 when the song was first released for the European Championships, while the 1998 re-work for the World Cup had one three-week spell at the top.
MORE: Songs that hit Number 1 years after their original chart peak
Britney Spears - …Baby One More Time
Sales: 1.6 million

Oh baby, baby, how was Britney supposed to know that her first single would be the biggest ever debut single for a female artist? …Baby One More Time is one of the most iconic songs of the 1990s and inspired a generation of pop stars. The first of six UK Number 1 singles for Britney, BOMT finishes as the UK's best-selling single of 1999.
MORE: Artists with the most Top 10 singles in the UK
At Number 7, Spice Girls claim the all-time biggest debut hit for a girl group (1.39 million), while X Factor champs Alexandra Burke and James Arthur rank in 9th and 10th with Hallelujah (1.32 million) and Impossible (1.31 million) respectively.
Natalie Imbruglia's Torn peaked at Number 2 in 1997 and is the biggest selling debut hit not to top the Official Chart at 11. In 1994 Whigfield became the first act to score a Number 1 debut with her debut single Saturday Night, and places at 12. Rounding out the Top 20 are the winners of ITV series Popstars, Hear'say with their winner's single Pure and Simple.
The Official Top 20 best-selling debut singles in the UK
| | | | |
| --- | --- | --- | --- |
| POS | TITLE | ARTIST | YEAR |
| 1 | RELAX | FRANKIE GOES TO HOLLYWOOD | 1983 |
| 2 | UNCHAINED MELODY/(THERE'LL BE BLUEBIRDS OVER) THE WHITE CLIFFS OF DOVER | ROBSON & JEROME | 1995 |
| 3 | ANYTHING IS POSSIBLE/EVERGREEN | WILL YOUNG | 2001 |
| 4 | THREE LIONS | BADDIEL/SKINNER/LIGHTNING SEEDS | 1996 |
| 5 | …BABY ONE MORE TIME | BRITNEY SPEARS | 1999 |
| 6 | CARELESS WHISPER | GEORGE MICHAEL | 1984 |
| 7 | WANNABE | SPICE GIRLS | 1996 |
| 8 | UNCHAINED MELODY | GARETH GATES | 2001 |
| 9 | HALLELUJAH | ALEXANDRA BURKE | 2009 |
| 10 | IMPOSSIBLE | JAMES ARTHUR | 2012 |
| 11 | TORN | NATALIE IMBRUGLIA | 1997 |
| 12 | SATURDAY NIGHT | WHIGFIELD | 1994 |
| 13 | DON'T GIVE UP ON US | DAVID SOUL | 1976 |
| 14 | SPACEMAN | BABYLON ZOO | 1995 |
| 15 | CRAZY | GNARLS BARKLEY  | 2006 |
| 16 | BLUE (DA BA DEE) | EIFFEL 65 | 1999 |
| 17 | THAT'S MY GOAL | SHAYNE WARD | 2005 |
| 18 | THE A TEAM | ED SHEERAN | 2011 |
| 19 | TELETUBBIES SAY "EH OH!" | TELETUBBIES | 1997 |
| 20 | PURE AND SIMPLE | HEAR'SAY | 2001 |
©2019 Official Charts Company. All rights reserved.
This chart has been compiled taking in debut singles by the lead artist, based on physical sales and digital downloads. Bolded acts are debutantes.
Look through the artwork for the UK's Official best-selling debut singles