Getting a Number 1 is a big deal, but managing to score the UK's two biggest songs of the moment isn't an easy feat. In fact, only eight acts have achieved it. Let's take a look at who claimed Number 1 and 2 on the Official Singles Chart at the same time.
The Beatles
The Fab Four have occupied Number 1 and 2 on the chart on two separate occasions. The first was in December 1963, when I Want To Hold Your Hand and She Loves You held 1 and 2 respectively for three consecutive weeks. Look back at the chart here.
The group managed it again in December 1967 when Hello Goodbye (1) and accompanying Magical Mystery Tour EP (2) held at their posts for three weeks. 
John Travolta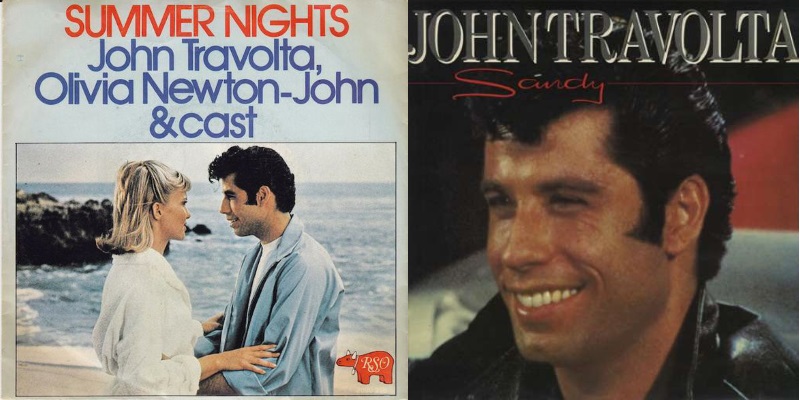 The world was going mad for Grease in the late 1978, and unsurprisingly, its accompanying soundtrack was dominating the Official Chart. For a single week in November that year, leading man Danny - sorry, John Travolta - held Number 1 and 2 on the chart with Summer Nights (with Olivia Newton-John) and Sandy.
John Lennon
Following his untimely death in December 1980, John's music soared back up the Official Chart, with Imagine and Happy Xmas (War Is Over) holding 1 and 2 respectively in January 1981. Three weeks later, Imagine was still at Number 1, but Woman - the first official single issued after his death - climbed to 2. John was the first soloist in chart history to sit at Numbers 1 and 2 on two separate occasions.
Frankie Goes To Hollywood
The Holly Johnson-fronted band were a global sensation when their debut single Relax topped the Official Chart in January 1984. Follow-up song Two Tribes arrived six months later and was immediately a hit and debuted at Number 1, though Relax was still going strong, and for two weeks in July that year, they held the Top 2 spots simultaneously.
MORE: Look back through the UK's biggest selling single of every year since 1952
Madonna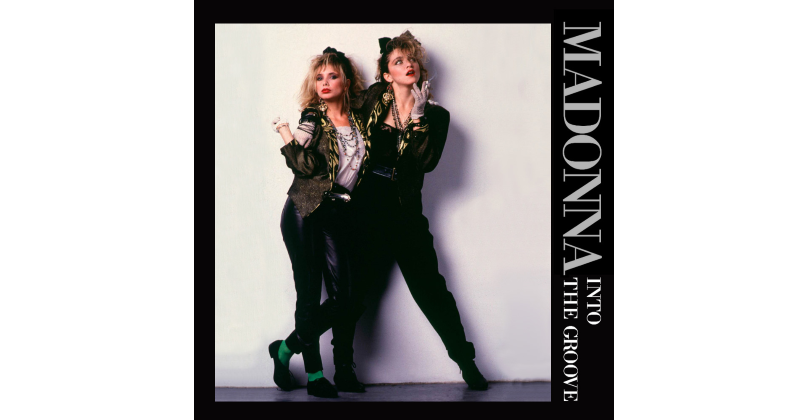 After a string of near-misses for Number 1 with singles including Like A Virgin and Material Girl, Madonna finally bagged the UK's top spot for four weeks with Into The Groove in July/August 1985. During the same time, her debut single Holiday had been reissued in the UK, and for a single week the songs held spots 1 and 2 on the Official Chart. 
Justin Bieber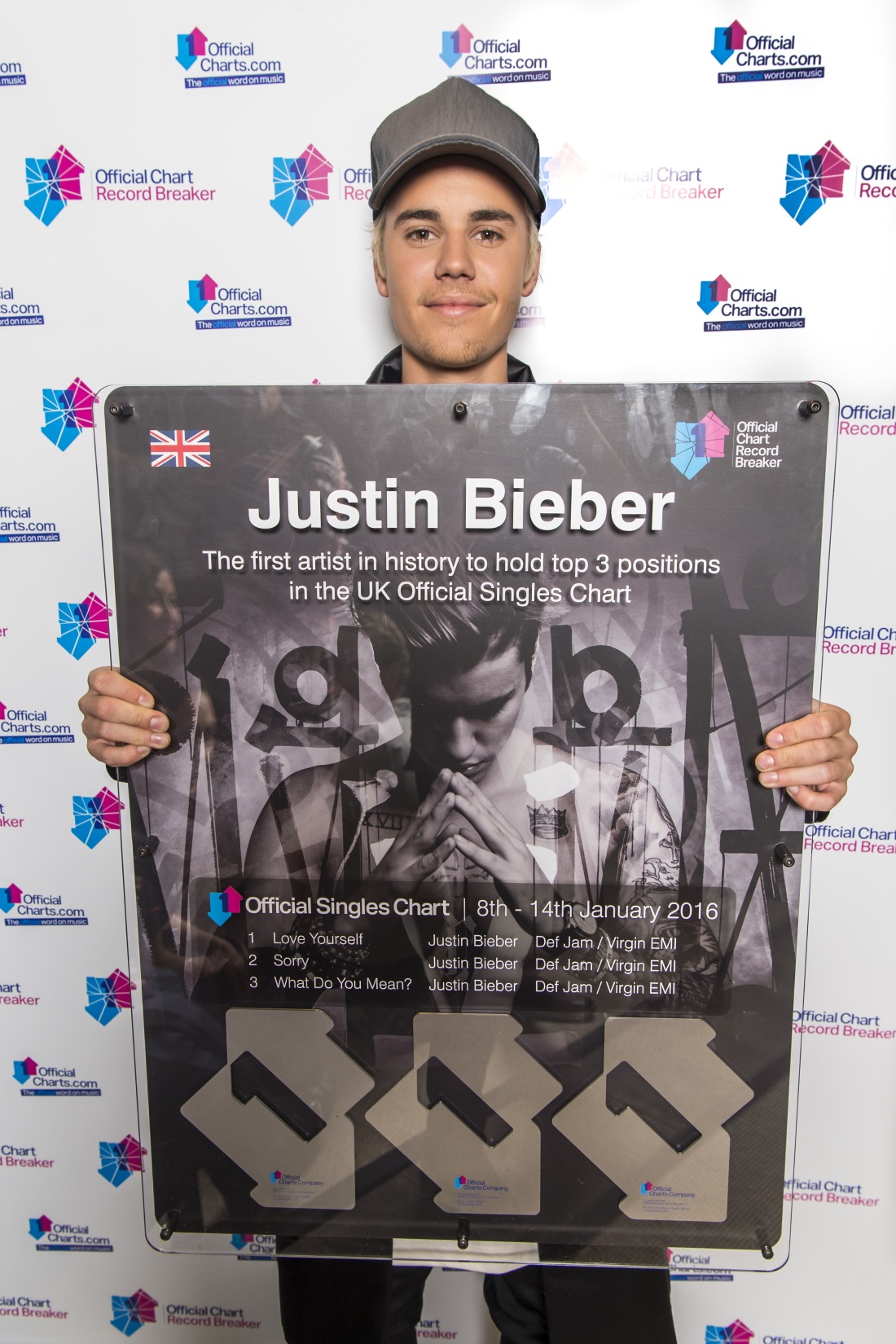 The Canadian superstar holds his own Official UK Chart record for being the first to occupy Numbers 1, 2 and 3 on the chart in January 2016, but a month prior to that, he held positions 1 and 2 with Love Yourself and Sorry. And Bieber being Bieber, he managed the feat again in August 2016 with Cold Water (ft. Major Lazer) and Let Me Love You (DJ Snake).
Then in May 2017, he managed a third different stint at the top two positions when Despacito (Remix) and I'm The One sat comfortably at the top. In total, Justin has sat at Numbers 1 and 2 for 13 non-consecutive weeks.
Ed Sheeran
Where do we start with Ed Sheeran's ÷ success? The album achieved feats that no-one thought possible, including claiming all of the Top 5 on the Official Singles Chart in the same week. Unreal.
Not only did that happen, but Ed has also sat at Numbers 1 and 2 across four different incarnations. Shape of You was the constant at Number 1 on the first three occasions, while Castle on the Hill, How Do You Feel (Paean) and Galway Girl have all trailed it at Number 2.
Shape of You and Castle on the Hill's back-to-back spell scored the longest consecutive reign to date, with five weeks, and then Galway Girl matched it. As you do. How Do You Feel (Paean) was behind Shape of You for a single week.
Flash forward to December 2017, and Ed then claimed the Christmas Number 1 with Perfect, plus River, the Eminem song he features on, was at 2. River sat behind Perfect for a further two weeks. Overall, Ed has (so far) sat at Numbers 1 and 2 concurrently over 14 non-consecutive weeks, the most in history.
MORE: The albums that spawned the most Top 10 singles
Ariana Grande
Ariana Grande achieved some incredible things with her thank u, next album. The collection claimed the biggest week of streams ever for a female album, while its single Break Up With Your Girlfriend, I'm Bored debuted at Number 1 in the same week. In doing so, Ariana's own song 7 Rings was dethroned, meaning she replaced herself at Number 1 and claimed the UK's two biggest singles that week. Ari is the second woman to ever achieve this, and the first since Madonna managed it August 1985.
MORE: The acts that replaced themselves at Number 1
Ed Sheeran & Elton John
In December 2021, Ed & Elton teamed up to release a brand new Christmas song, Merry Christmas. After spending two weeks atop the Official Singles Chart, the song was dethroned by the year's Christmas Number 1 - LadBaby's Sausage Rolls For Everyone, knocking Merry Christmas down to Number 2. Luckily for the pair, they were featured artists on LadBaby's track, and comfortably took their places at both Christmas Number 1 and 2 in 2021.