1. Encanto provides Disney's first Number 1 original song
In January, We Don't Talk About Bruno made history as it became the first original Disney song ever to reach Number 1 on the Official Singles Chart. The track, lifted from animated musical Encanto, racked up 6.3 million streams to secure its first week at the top; with the song going on to spend seven consecutive weeks at Number 1.
Stephanie Beatriz - who voiced Encanto's lead character Mirabel Madrigal - accepted a fancy Official Number 1 Single Award on behalf of the studio.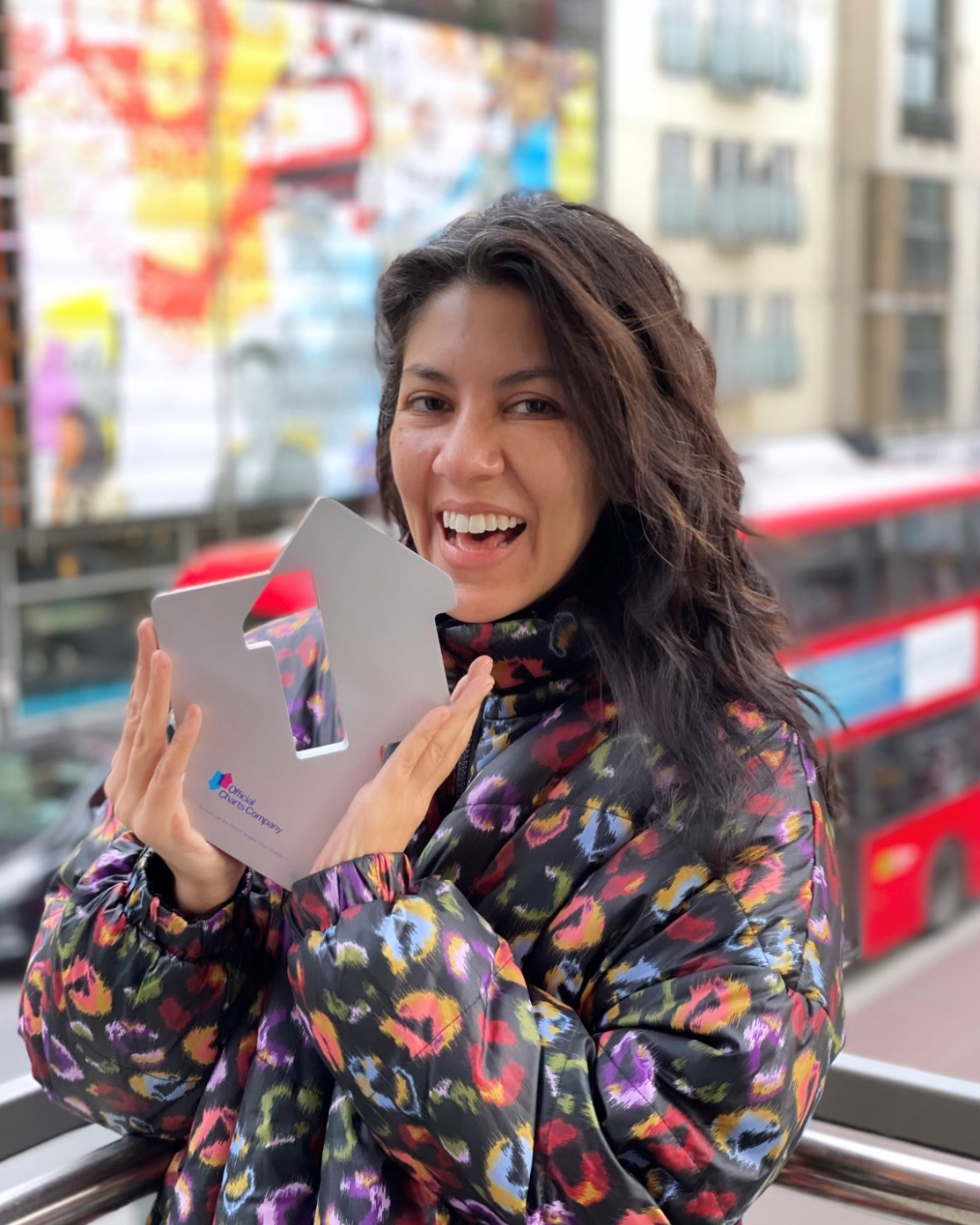 2. And the Encanto phenomenon didn't end there, as it broke another Official Chart record
Encanto became the first animated film soundtrack in UK history to chart three songs in the Top 10 of the Official Singles Chart at the same time back in February. Alongside Number 1 single Bruno, Surface Pressure and The Family Madrigal also landed Top 10.
3. GAYLE became one of the youngest acts ever to score a UK Number 1 single
Following in the footsteps of Olivia Rodrigo and Jawsh 685, Dallas star GAYLE became one of the youngest-ever chart-toppers in Official Chart history in February. She was 17 years and six months old when breakthrough hit abcdefu reached the summit.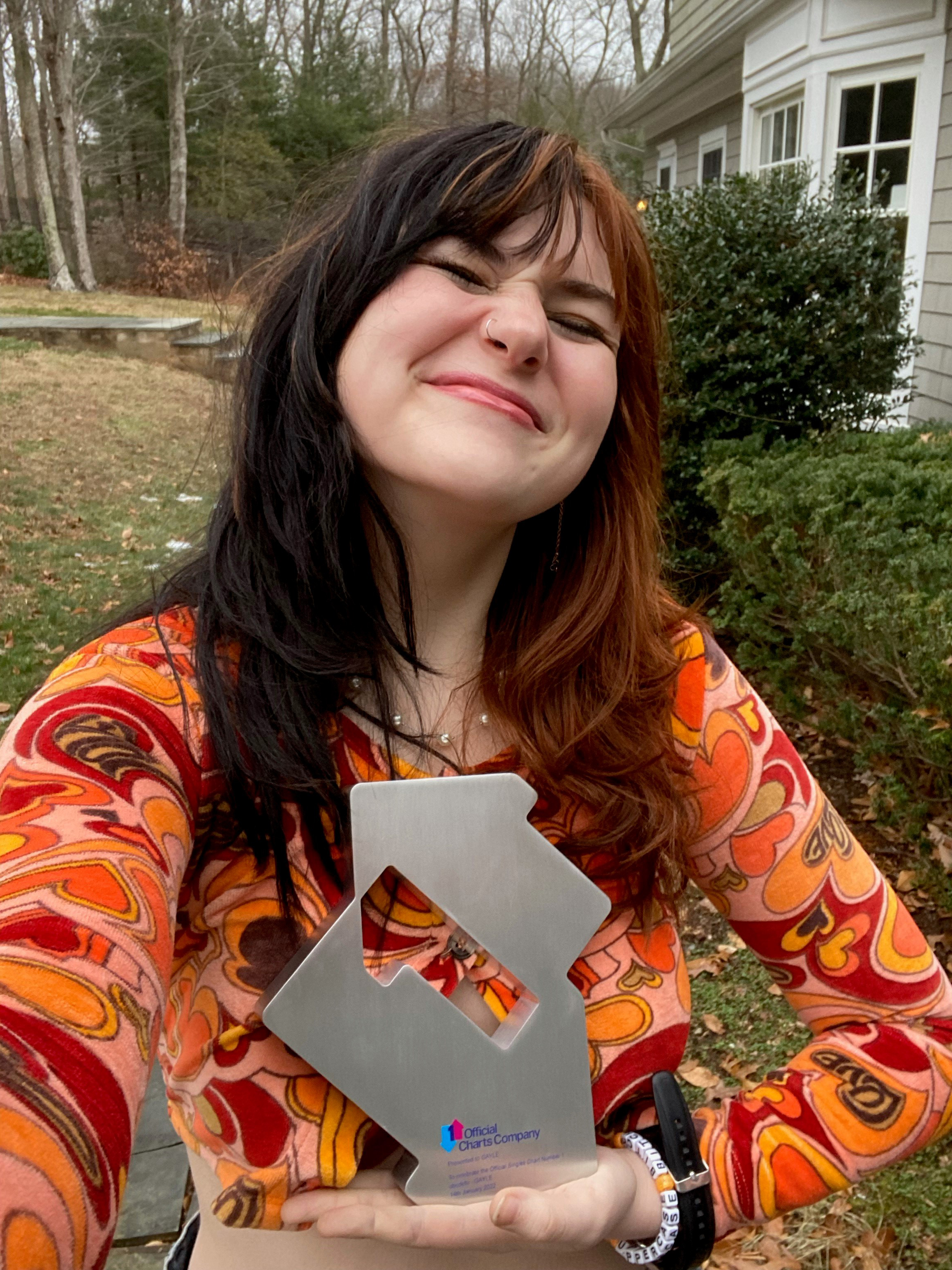 4. Harry Styles' As It Was became the longest-running Number 1 single of the year
Marking a spectacular return, and launching his third solo LP Harry's House, As It Was became Harry Styles' second Number 1 single as a solo artist. The song remained at the summit for a total of 10 weeks, and has shifted a total of 1,555,000 UK chart units to date. The track's also racked up in excess of 180 million streams in the UK so far.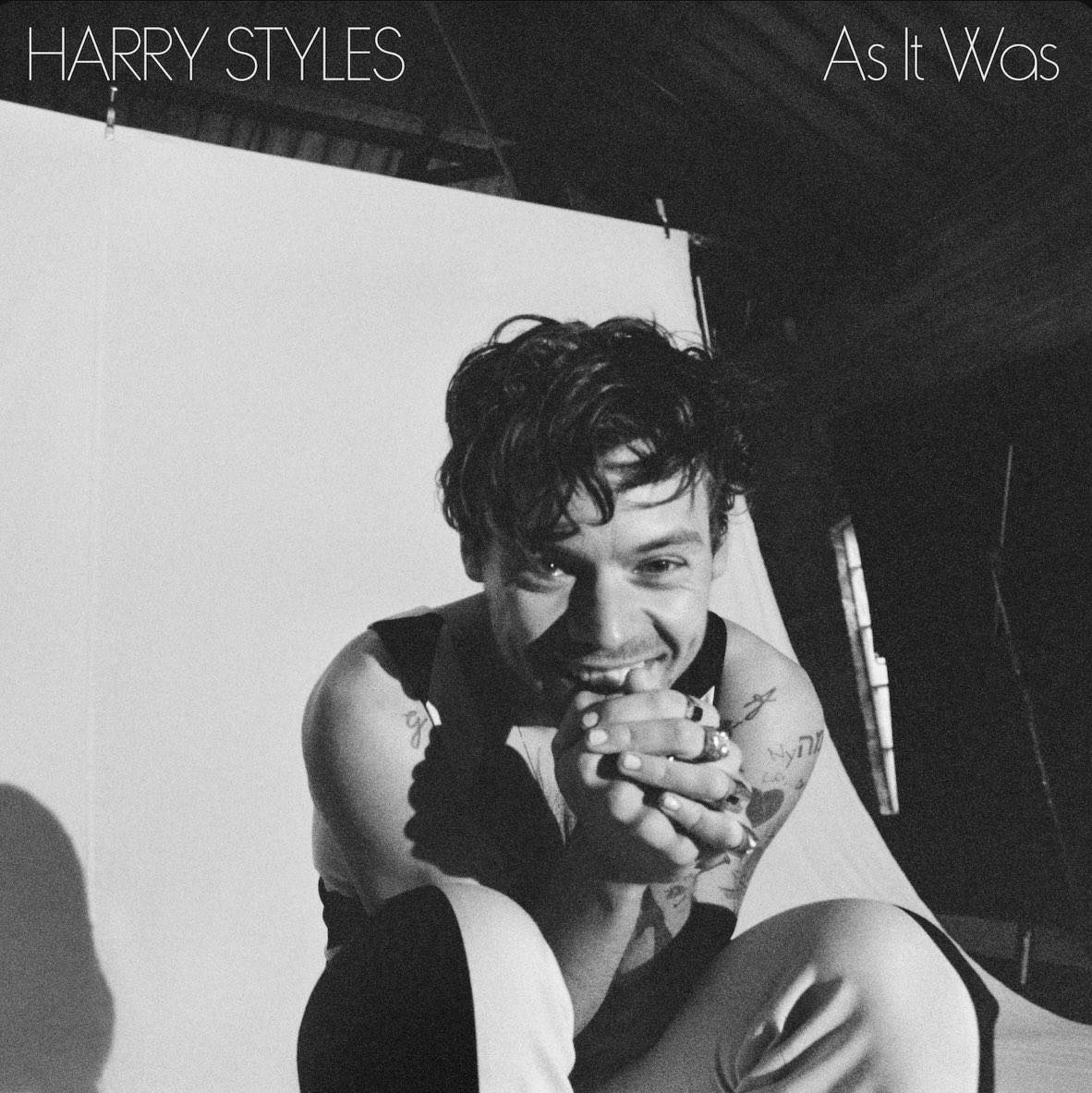 5. In May, Harry Styles also became the first artist of 2022 to score the rare Official Chart Double; topping the Singles and Albums Chart simultaneously
While it was his first time achieving the feat as a solo artist, Harry first managed the double as a member of One Direction. In 2012, the group's second album Take Me Home topped the chart at the same time as chart-topping single Little Things.
6. Eurovision fever! Sam Ryder secured the UK's highest-charting Eurovision entry in 26 years
After turning the UK's fortunes around at 2022's Eurovision Song Contest in Turin, placing second behind Ukraine's Kalush Orchestra, Sam Ryder scored the country's highest-charting Eurovision entry in 26 years in May.
SPACE MAN peaked at Number 2, thus becoming the UK's highest-placing Eurovision track since Gina G's Ooh Ahh...Just A Little Bit in 1996.
Sam went on to become the first British male solo artist to debut atop the Official Albums Chart this decade, with his LP There's Nothing But Space, Man!
7. Kate Bush became a 3 x Official Charts Record Breaker - and it was all thanks to Stranger Things!
One of the most unlikely chart successes of 2022 came courtesy of pop auteur Kate Bush, as she smashed three Official Charts records in June.
Thanks to its inclusion in a pivotal scene in Netflix's Stranger Things season 4, her 1985 classic Running Up That Hill now boasts the longest time taken to reach Number 1 on the Official Singles Chart. Moreover, Kate also claims the longest-ever gap between Number 1 singles in Official Chart history, as well as becoming the oldest female artist ever to score a chart-topping single.
At the time, Martin Talbot, Chief Executive at Official Charts Company, commented: "It has been fantastic to see the iconic Kate Bush climbing up the Official Singles Chart with Running Up That Hill - and to see her breaking a slew of records into the bargain.
"The way that a new generation of music fans have taken her classic track to their hearts really does cement Kate's position as an all-time great, if that were at all necessary."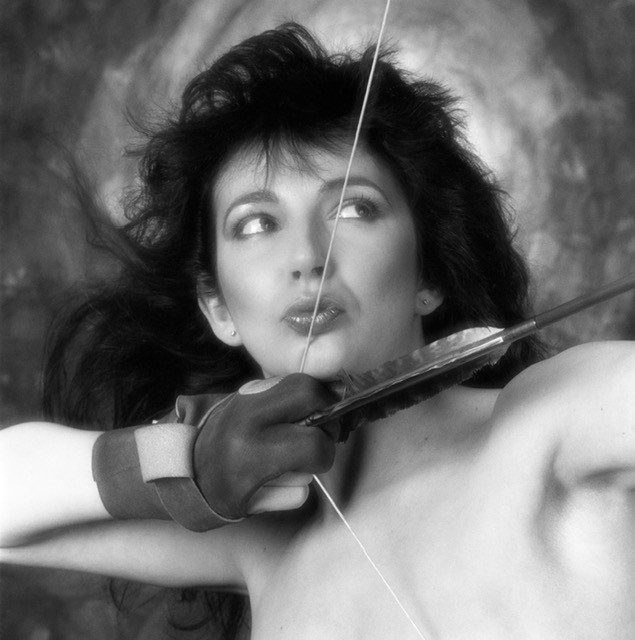 8. Queen's Greatest Hits broke Official Chart records as it reached 7 million UK chart 'sales'
In July, Queen's timeless Greatest Hits collection became the first LP in Official Chart history to break 7 million UK chart 'sales.'
Speaking to OfficialCharts.com, Queen guitarist Brian May said: "We're here to bring you the joyous news that Queen's Greatest Hits album has sold 7 million copies, which nobody has ever done before. No album has done this before in history. Thank you, we appreciate it."
Queen's Roger Taylor added: "The British public and their infinitely-great taste have made this the biggest-selling album in history. Thank you very much; we're humbled and honoured. We salute you!"
9. The year of dance! Dance music provided more than 25% of the year's biggest Top 10 hits
In November, analysis of Official Charts Company data by the BPI showed that dance music accounted for more than a quarter of 2022's biggest Top 10 tracks on the Official Singles Chart.
Belgian DJ Lost Frequencies and Calum Scott boasted the biggest dance single of the year with their slow-burning smash Where Are You Now.
Scottish dance do LF System also lead the charge, with their breakthrough hit Afraid To Feel spending a total of eight weeks reigning over the chart throughout summer.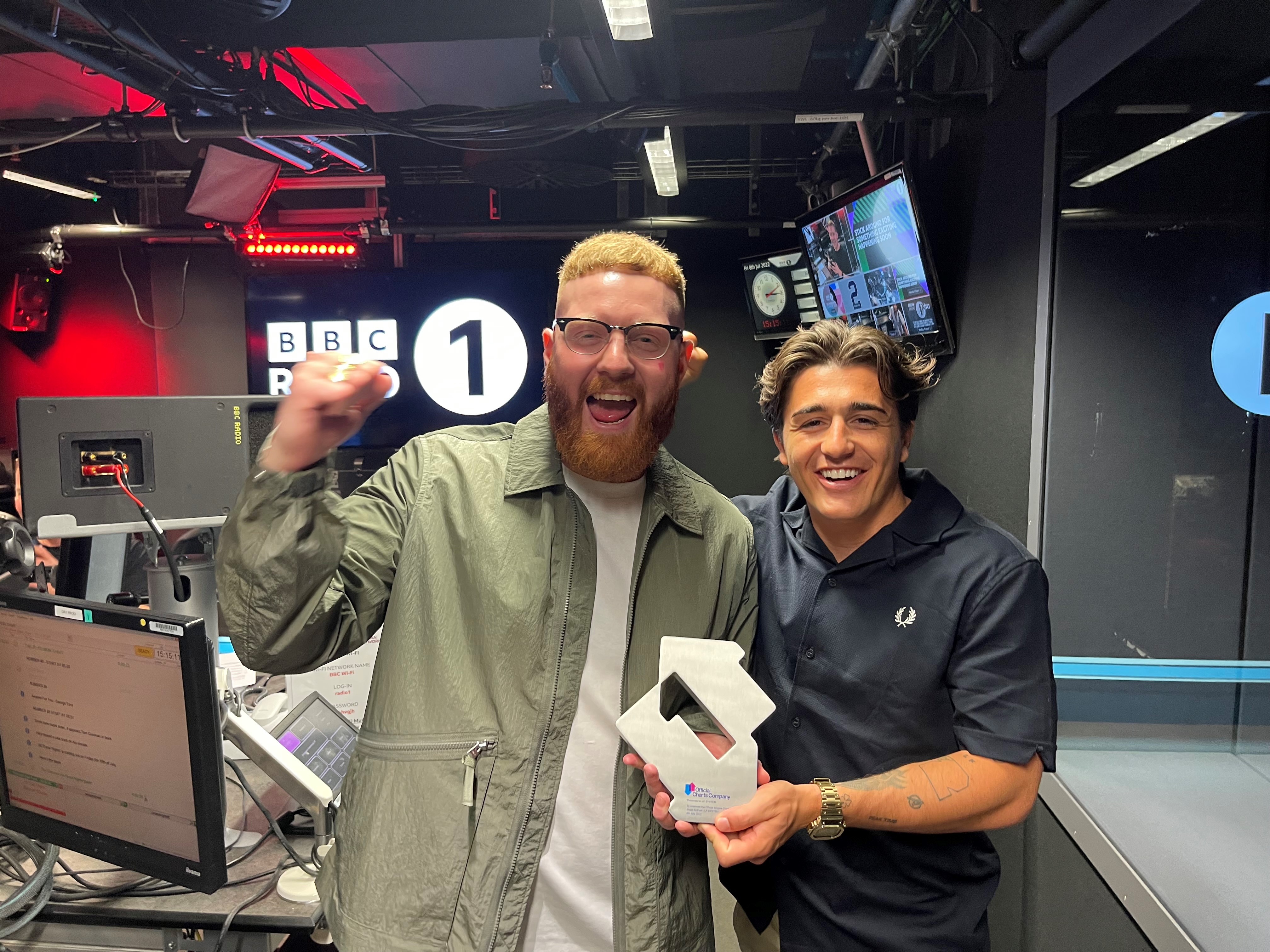 10. Steps broke records with Platinum Collection
Back in August, Steps became the first mixed-gender group to achieve Number 1 albums across four consecutive decades. Lisa Scott-Lee, Lee Latchford-Evans, Ian 'H' Watkins, Faye Tozer and Claire Richards are now part of an exclusive group including Stereophonics, The Rolling Stones and ABBA.
11. She's the baddest of them all! Eliza Rose claimed the UK's 1400th Number 1 single alongside DJ Interplanetary Criminal
With summer smash B.O.T.A. (Baddest of Them All), Eliza Rose and Interplanetary Criminal scooped the landmark 1400th Number 1 on the Official Singles Chart in September.
12. And Eliza's success didn't stop there...
In topping the Official Singles Chart, Eliza also became the first female DJ to enjoy an Official Number 1 single in over 20 years.
The last to achieve such success was Sonique, who went to Number 1 with It Feels So Good back in 2022.
At the time, Eliza Rose told OfficialCharts.com: "I just want to say thank you to everyone who listened, streamed and downloaded. This is The People's Rhythm and I feel like everyone came together to get this to Number 1. I never expected it in a million years. Thank you. It's fabulous!"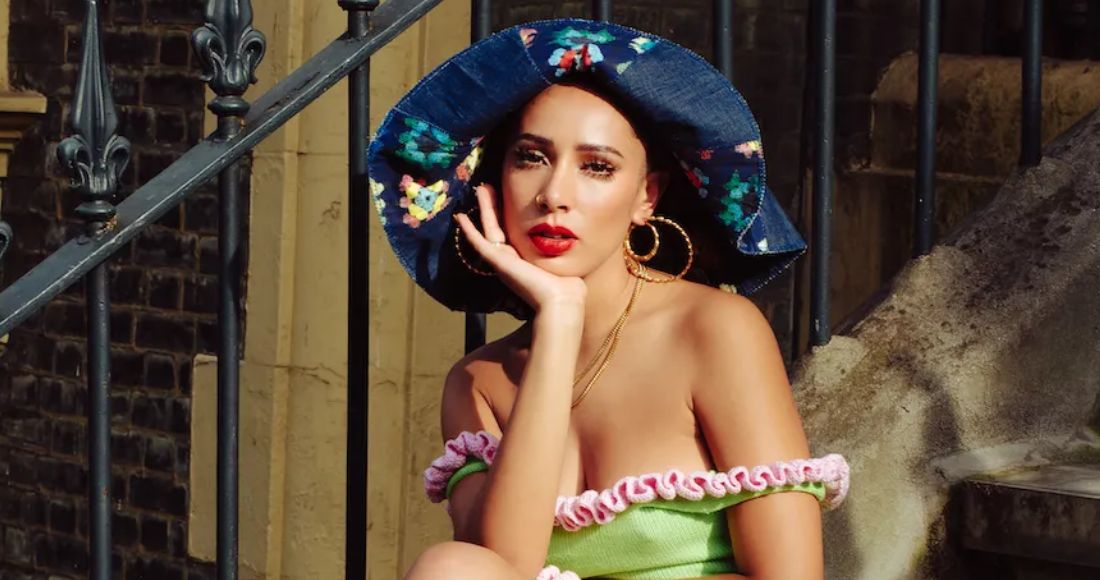 13. Robbie Williams breaks Official Chart records with XXV
With his 2022 hits collection XXV - celebrating 25 years in music - Robbie Williams became the UK solo artist with the most Official Number 1 albums to his name.
As he reached the summit in September, the Stoke-on-Trent superstar overtook Elvis Presley to claim the title - with The Beatles now the only act with more UK chart-toppers across their career.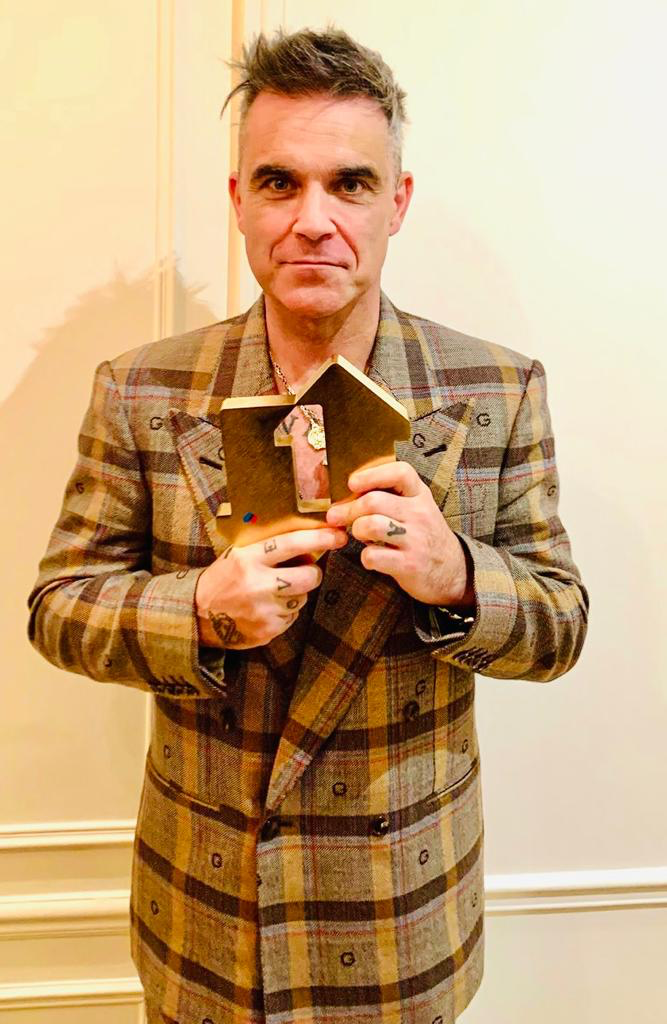 14. BLACKPINK made UK chart history with Born Pink
In September, BLACKPINK became the first-ever female K-pop group to secure an Official UK Number 1 album with Born Pink.
The South Korean quartet, comprising Jennie, Jisoo, Lisa and Rosé, claim the UK top spot for the first time with their second LP, having previously peaked at Number 2 with 2020 release The Album.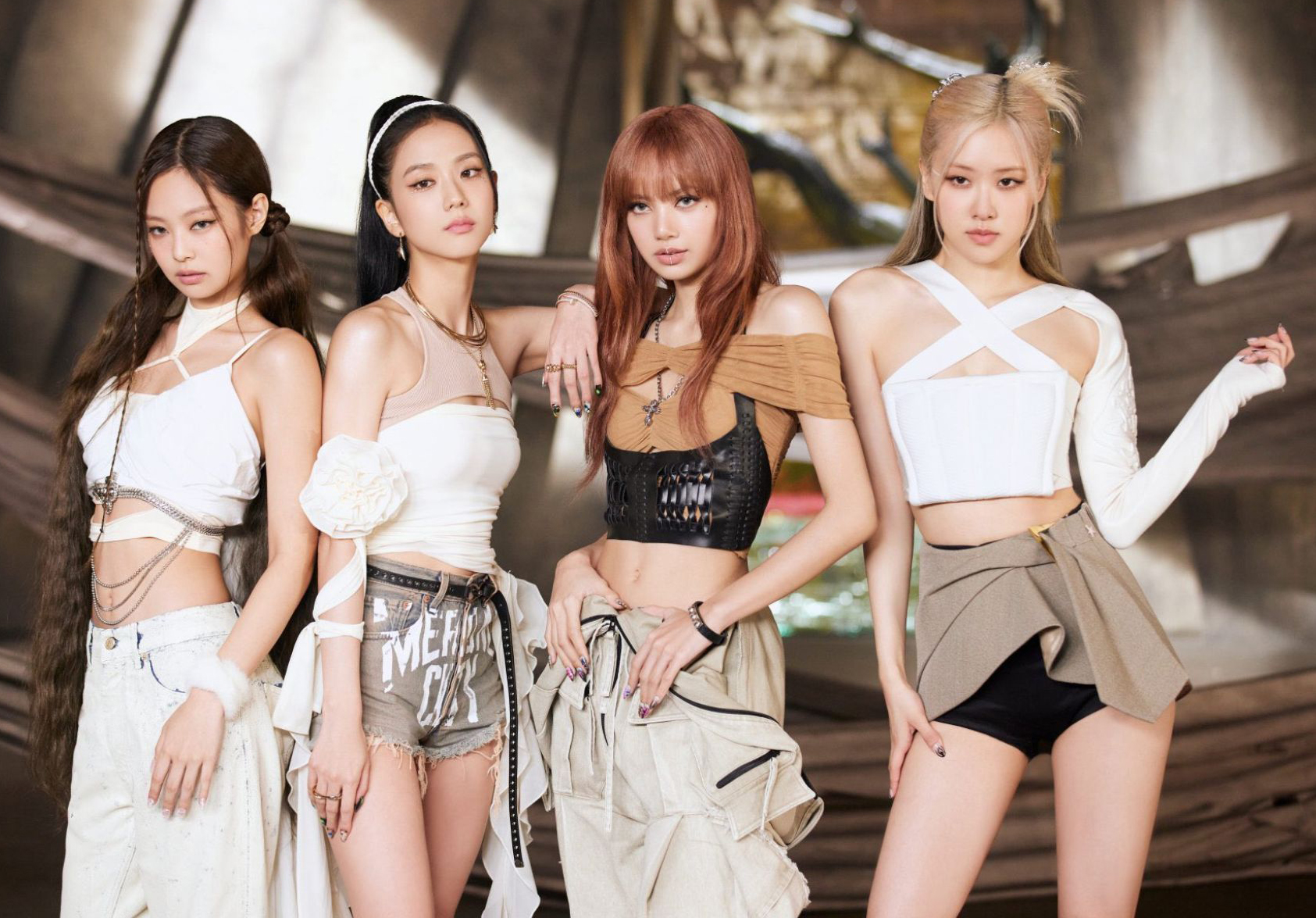 15. Taylor Swift scored the most explosive opening week of her career to date - beating Arctic Monkeys to the top
In one of 2022's most anticipated chart battles, Taylor Swift beat Arctic Monkeys to Number 1 in October; with Midnights delivering the star her biggest opening week - and the biggest opening week of the year - so far.
Taylor's tenth studio album shifted a staggering 204,000 UK chart sales in seven days – that's more than double her previous personal best of 90,300, which she managed when her album 1989 debuted on the chart in 2014. 
16. ...as Anti-Hero became her longest-running UK Number 1 single
The track spent a total of six weeks atop the Official Singles Chart. Prior to this, Taylor's longest stint at the top came courtesy of 2017's Look What You Made Me Do, which managed two weeks.
17. *and* she nabbed a record previously held by Madonna
With nine consecutive Number 1 albums now under her belt, Taylor Swift overtook Madonna to set a new all-time Official Chart record, generating the fastest succession of nine UK Number 1 albums of any female artist.  
 
Taylor scored her first UK Number 1 album exactly 10 years ago in October 2012 with Red, whereas it took Madonna 21 years to reach the same tally. The Beatles hold the overall record here, racking up nine chart toppers in 5 years and 7 months between their debut album Please Please Me in May 1963 and The White Album in December 1968.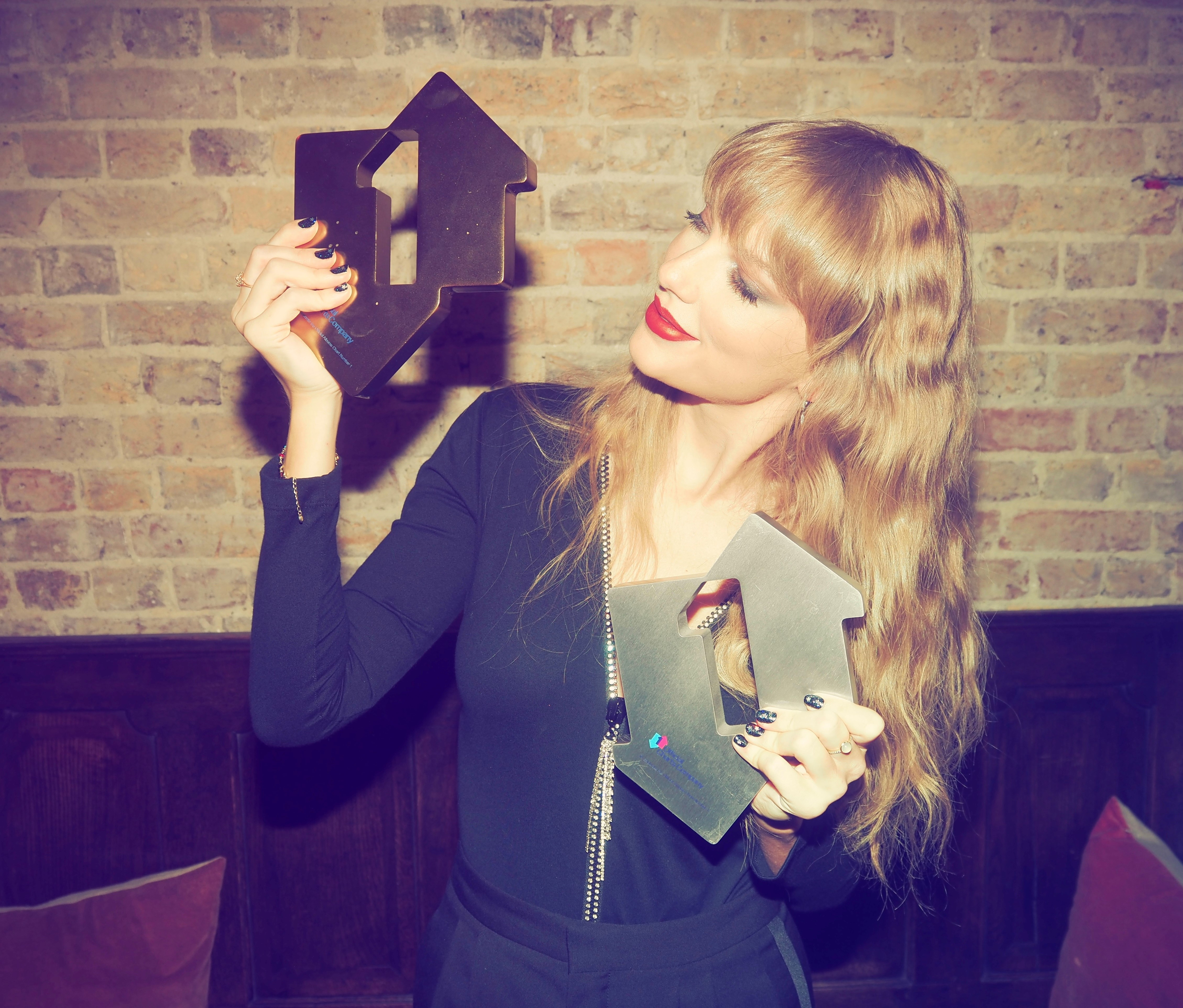 18. Ed Sheeran broke yet another Official Chart record
In November of this year, Ed Sheeran became the first artist to ever have four albums chart inside the Official Albums Chart Top 10 for a year.
Speaking exclusively to OfficialCharts.com, Ed said, "I'm delighted to find out that four of my albums have spent a year or more in the UK Top 10. Thank you to my wonderful fans for making this possible, you're the best. See you in 2023!"
19. Lewis Capaldi was crowned the UK's Official King of Streaming with Someone You Loved
To celebrate 70 years of the Official Singles Chart, we named the Official most-streamed song in UK chart history.
That accolade went to Lewis Capaldi, whose single Someone You Loved has amassed a staggering 562 million streams (UK audio and video streams combined) to date.
Accepting his special matte black Number 1 Award to mark his achievements, Lewis told OfficialCharts.com: "I'm the streaming king! In the UK! On this particular song! I feel huge, I feel massive, I feel my loins expanding as I become more and more aware of the reality of my coronation as the king of music.
"Thank you. A very large accolade that I will now shoulder for the rest of my life...or until Ed Sheeran releases his next album."
20. LadBaby made it a record-breaking FIVE Official Christmas Number 1 singles with Food Aid
YouTube duo Mark and Roxanne Hoyle surpassed The Beatles' record of four UK Official Christmas Number 1 singles as they bagged their fifth on the trot with Food Aid.
Prior to Food Aid, LadBaby enjoyed festive chart-toppers with We Built This City (2018), I Love Sausage Rolls (2019), Don't Stop Me Eatin' (2020) and last year's Ed Sheeran and Elton John collaboration Sausage Rolls For Everyone (2021).
Celebrating their historic achievement, LadBaby told OfficialCharts.com: "I can't quite believe it! We're Number 1! The charity has made it five years in a row. How have we done this again? 
"We want to say thank you to everyone who has supported us for the last five years. A massive apology to The Beatles, and to all The Beatles' fans…I'm sorry! The charity wins. The Trussell Trust gets Christmas Number 1 again!"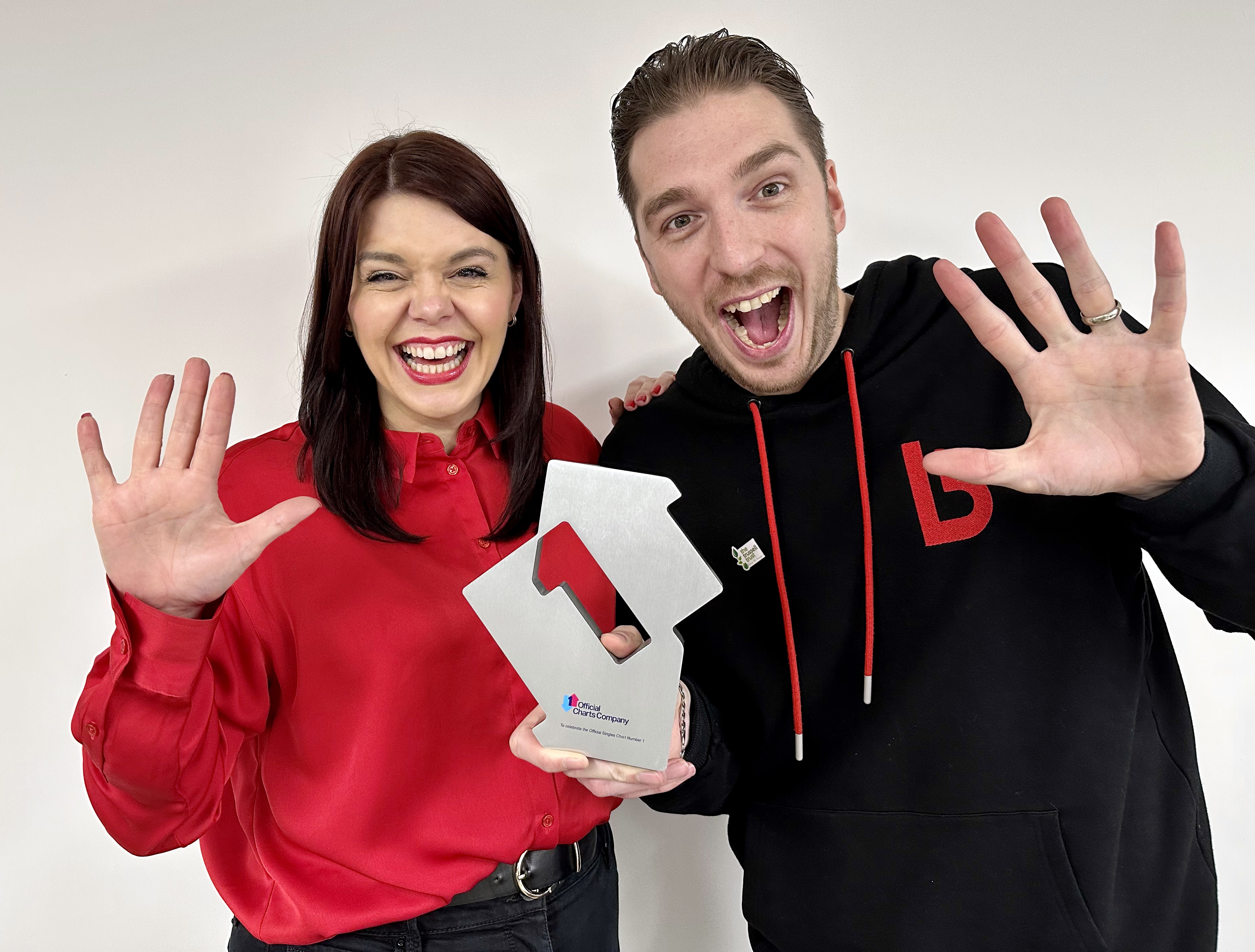 NOW relive every Christmas Number 1 ever: