Kate Bush tops this week's Official Singles Chart with Running Up That Hill, 37 years after the song's release, breaking a slew of Official Chart records in the process, the Official Charts Company can confirm.
The song's popularity has exploded in previous weeks, becoming a zeitgeist-defining moment not just in the UK but around the world following its inclusion in the latest season of Netflix's Stranger Things, introducing the warped New Wave track to a whole new generation of fans.
By landing at Number 1 on the Official Singles Chart, Kate Bush achieves three all-time Official Chart records simultaneously:
Kate boasts the longest-ever gap between Number 1 singles in Official Chart history. With 44 years between her 1978 chart topper Wuthering Heights and 2022's Running Up That Hill, she beats Tom Jones's 42-year gap between Green Green Grass of Home and charity single (Barry) Islands in the Stream. See the full list of longest gaps between Number 1 singles here.
Moreover, Kate now claims the record of longest time taken for a single to reach Number 1 on the Official Singles Chart. Running Up That Hill first entered the chart in August 1985 and now hits the top spot 37 years later. The record was previously held by Wham!, who saw Last Christmas top the Official Singles Chart 36 years after its release.
See the full list of songs that've taken the longest time to reach Number 1 on the Official Singles Chart here.
If that's not enough record-smashing for one week, Kate today also becomes the oldest female artist ever to score a Number 1 on the Official Singles Chart. At 63 years and 11 months, she replaces Cher, who was 52 when Believe topped the Official Singles Chart in 1998. Kate now places fifth on the list of oldest artists to score a UK Number 1 single.
See the full list of the oldest artists ever to score an Official Number 1 single here.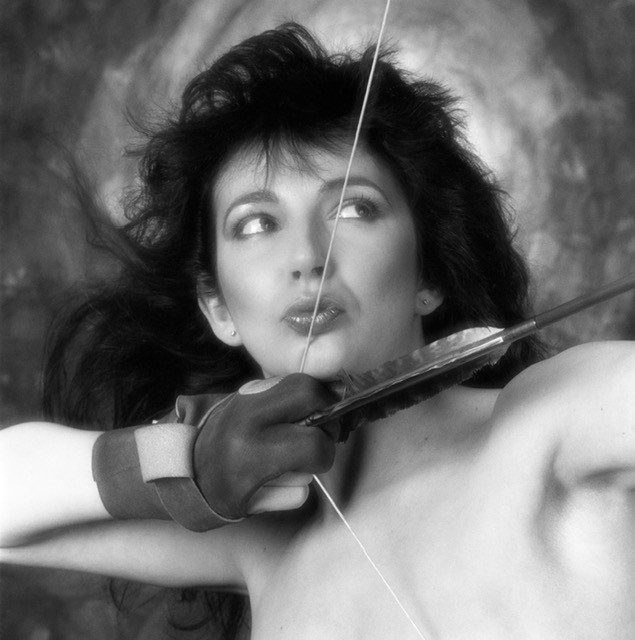 Martin Talbot, Chief Executive, Official Charts Company, comments: "It has been fantastic to see the iconic Kate Bush climbing up the Official Singles Chart with Running Up That Hill - and to see her breaking a slew of records into the bargain. The way that a new generation of music fans have taken her classic track to their hearts really does cement Kate's position as an all-time great, if that were at all necessary."
Myn Jazeel, Senior Vice President, Rhino UK says: "It's long overdue that Running Up That Hill (A Deal With God) by the truly amazing Kate Bush should finally top the UK charts. This phenomenal cultural moment came about after close collaboration between Kate and her team, Netflix and the Warner Music Sync Team, and without doubt we've seen that a cross-generational connection has been made, with a new audience in the UK and around the world joining Kate's existing fanbase to discover and honour her timeless brilliance.
"The success of Stranger Things, backed by Netflix, has been instrumental in creating this moment, so we must thank them. But our congratulations go out first and foremost to Kate. Running Up That Hill went to Number 3 in the UK when first released in 1985, so we're delighted that it's reached Number 1 almost 40 years later.
"It's also gratifying that Kate's wider catalogue is now being discovered and enjoyed by a whole new audience. This whole occasion feels incredible for all involved, and that's why we work in catalogue music, for moments like this that have such broad cultural relevance and impact."
Writing on her website, Kate says: "I'm overwhelmed by the scale of affection and support the song is receiving and it's all happening really fast, as if it's being driven along by a kind of elemental force.
"I have to admit I feel really moved by it all. Thank you so very much for making the song a No 1 in such an unexpected way."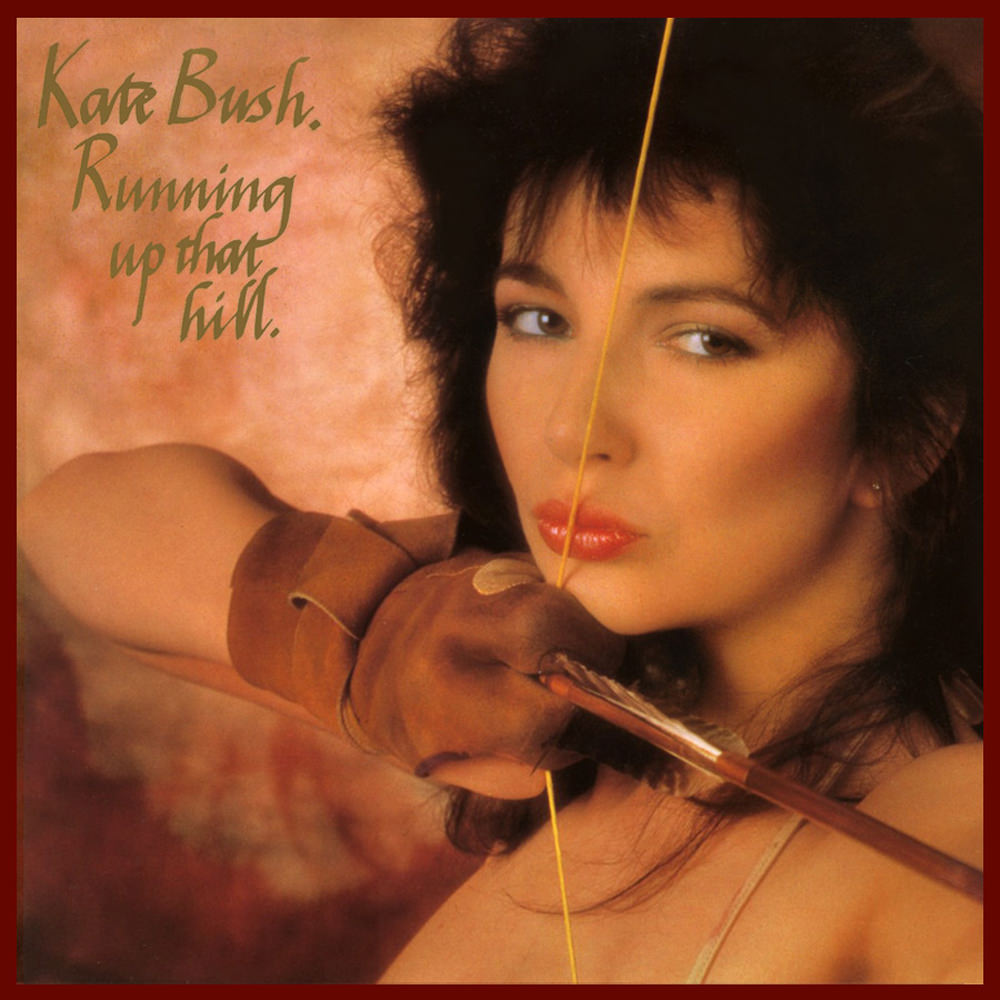 Elsewhere on this week's Official Singles Chart, LF SYSTEM's funk-fused summer smash Afraid to Feel leaps 9 spots into the Top 5, scoring the Scottish dance duo a new Official Singles Chart best (4).
George Ezra's Green Green Grass, the latest track from this week's Official Number 1 album Gold Rush Kid, also reaches a new peak (6) - George's previous single Anyone For You also flies 42 places following the album's release.
As the UK experiences a heatwave, dance tracks including David Guetta, Ella Henderson and Becky Hill's Crazy What Love Can Do (12) and Nathan Dawe and Ella Henderson's 21 Reasons (13) hit new highs. Rising rapper Benzz enters the Top 20 for the very first time with Je M'appelle (17).
UK trap duo D-Block Europe enjoy this week's highest new entry with Elegant & Gang (18), Burna Boy's Last Last jumps nine (20), and K-pop group BTS' new single Yet to Come (27) becomes the group's ninth Top 40 hit.
OneRepublic score their first Top 40 hit in six years with Top Gun: Maverick single I Ain't Worried, soaring 19 places to Number 28, and finally, Japanese singer Joji debuts at Number 31 with Glimpse of Us – his first ever Top 40 single.
Article image credit: John Carder Bush