New Year, new music. 2020 is going to be a big one for new albums with lots of huge names set to make a return. We look at some of the upcoming releases almost certain to be making a considerable dent on the Official Albums Chart in 2020.
Pet Shop Boys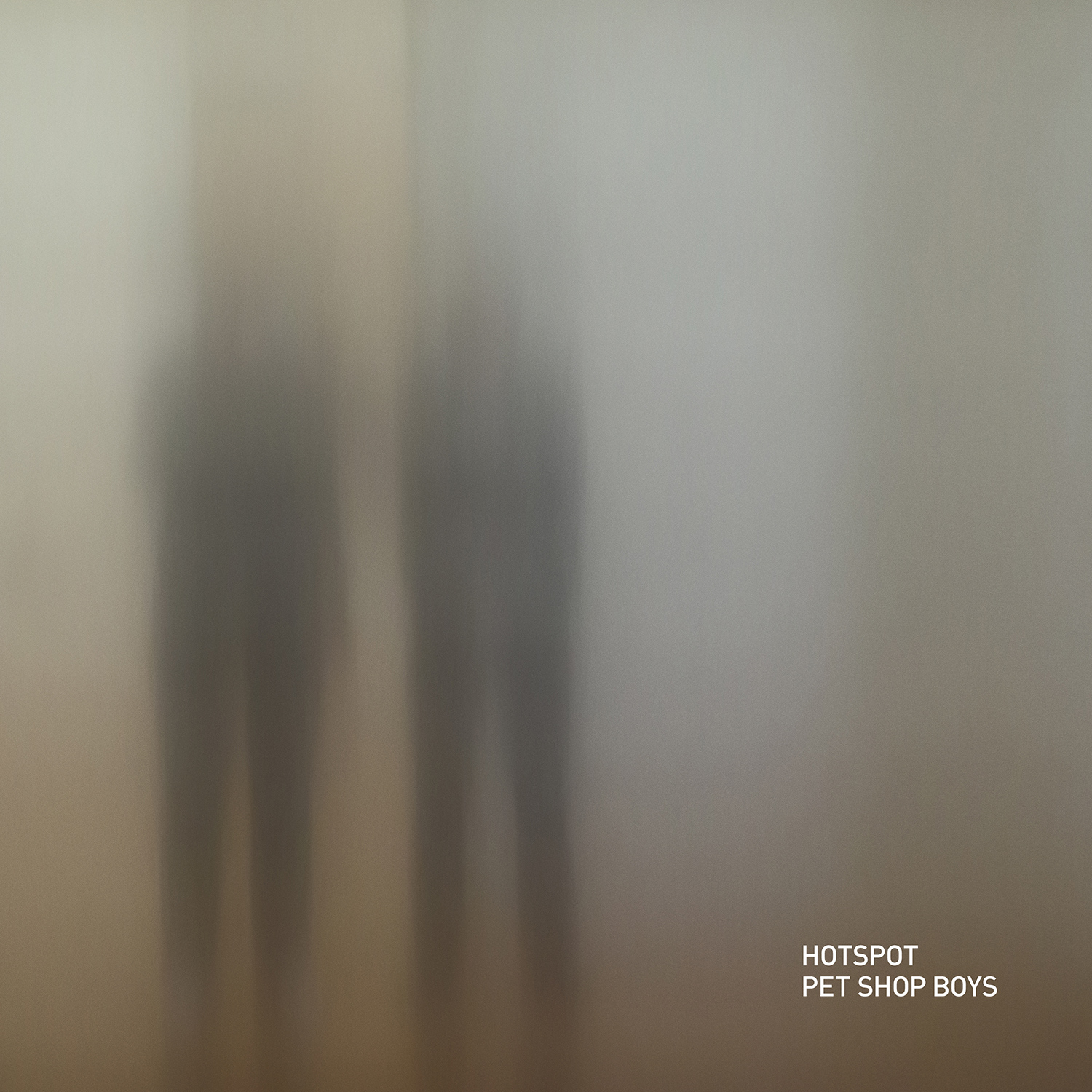 Release date: January 24
Mostly recorded in Berlin, Hotspot is set to be the last in a trilogy of albums produced with Stuart Price. The album will feature the Olly Alexander collaboration Dreamland, and is in with a good chance of being their 17th Top 10 album. Available from Amazon.
Kesha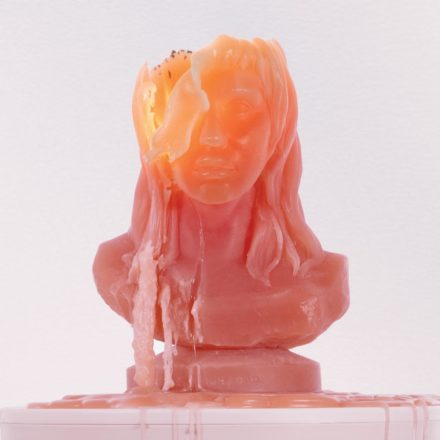 Release date: January 31
Kesha's fourth studio album High Road sees the star revisit her wild side after the more serious and subdued Rainbow. As lead single Raising Hell demonstrated, High Road is all about Kesha affirming her love for a good knees-up and sees her embrace the fun pop persona that first brought her success back in 2009. Available from Amazon.
Blossoms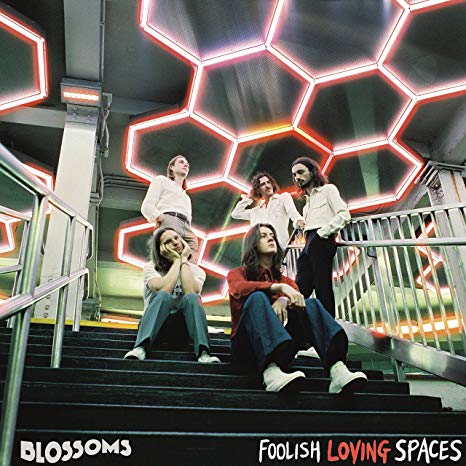 Release date: January 31
The Stockport band's third album, titled Foolish Loving Spaces, has been described as a "celebration of love in all of its splendid and baffling guises". Talking Heads, Primal Scream and U2 have been cited as inspirations. Available in multiple formats from Townsend.
Meghan Trainor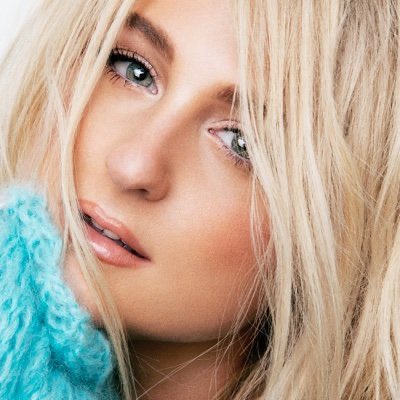 Release date: January 31
Meghan's third album Treat Myself was originally slated for release in late 218 before being delayed to the following year because Meghan wanted to finesse the tracklisting to include newer songs she'd just written. Lead single No Excuses reached the Top 100 in 2018 and if that's any indication of what's to come, Treat Myself will be packed with the self-love and empowerment that made Meghan a star. Available from Amazon.
Louis Tomlinson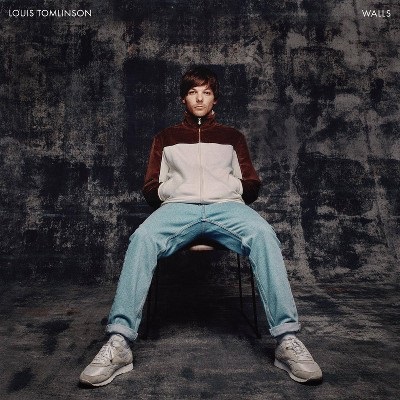 Release date: January 31
Louis is the last of the 1D boys to release his debut solo album – some of them are already on their second – but it may well be worth the wait. Walls will focus on the new sound Louis launched in 2019 with Kill My  Mind – his first two, more dance-oriented singles, Just Hold On and Back To You, won't feature. Available from Amazon.
Green Day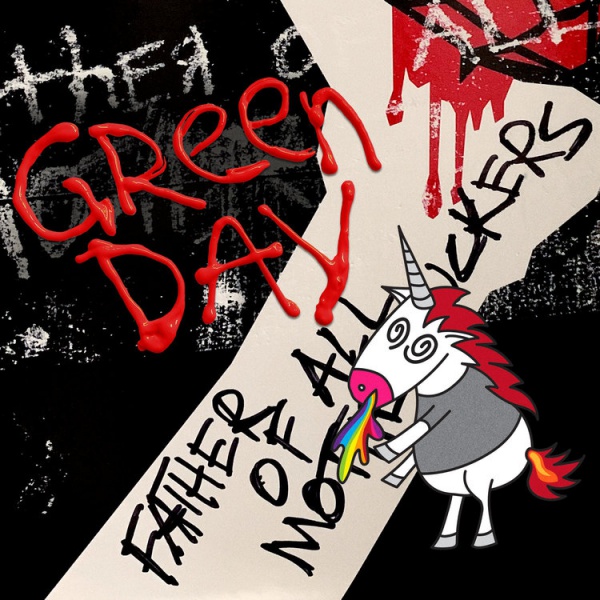 Release date: February 7
Father of All Motherf*ckers is said to be the band's shortest album ever, and, according to frontman Billie Joe Armstrong is about "the lifestyle of not giving a fuck". Judging by the record's trailer song Oh Yeah!, he's spot on. Available from Townsend.
La Roux


Release date: February 7
La Roux took five years between her first two albums, the self-titled debut in 2009 and 2014's follow-up Trouble in Paradise, and we've had to wait even longer for the third. Titled Supervision, the record will no doubt feature more sultry synths and smart lyrics, including lead single Gulliable Fool. Available on Townsend.
Tame Impala

Release date: February 14
Tame Impala frontman Kevin Parker has been drip-feeding tracks from his upcoming album The Slow Rush for quite some time, with four psychedelic indie-pop songs from the collection - Borderline, It Might Be Time, Posthumous Forgiveness and Lost In Yesterday - already out. Available in multiple formats from Townsend.
BTS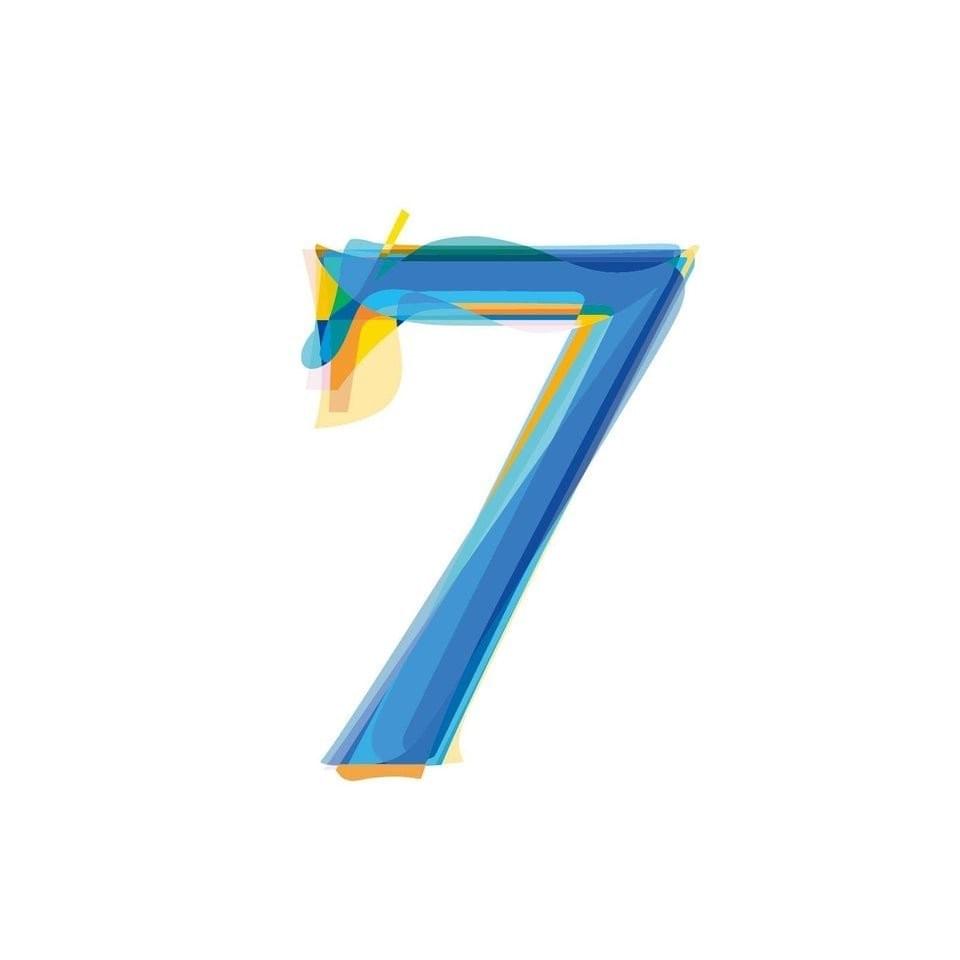 Release date: February 21
The world's biggest K-Pop group return with the latest in their Map Of The Soul series, titled 7. The collection - out February 21 - arrives just seven months after band's last album, Map Of The Soul: Persona, debuted at Number 1 on the UK's Official Albums Chart. Lead single Black Swan is surprisingly laid back trap, but expect a sprinkling of hi-NRG anthems in there as well. Available in multiple formats from Amazon.
Ozzy Osbourne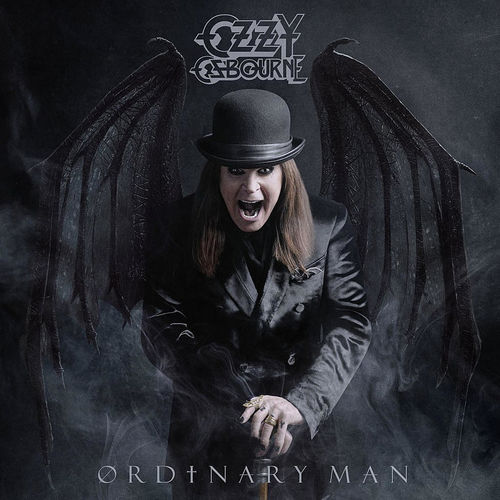 Release date: February 21
After a series of cryptic teasers and massive music videos, Ozzy has finally firmed up a release date for his 12th studio album, titled Ordinary Man. It's Ozzy's first solo record in ten years - his longest gap between studio albums - and singles Under The Graveyard, Straight To Hell and Elton John collaboration (!) Ordinary Man indicate the album leands towards the more mainstream-friendly side of heavy metal. Available in multiple formats from Townsend.
Lauv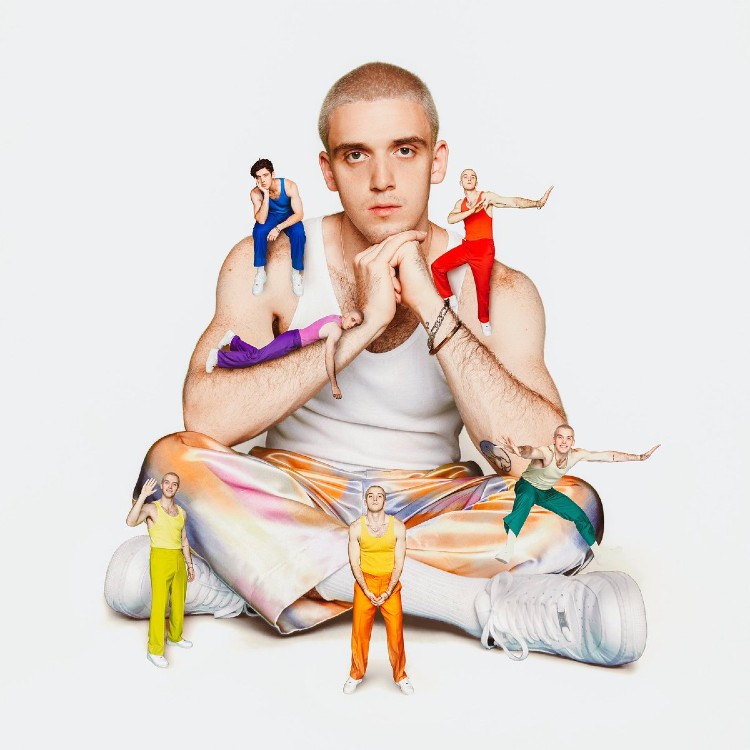 Release date: March 6
American singer Lauv broke through in 2019 with I'm So Tired, his Top 10 collaboration with Troye Sivan. That track, along with hits F**k, I'm Lonely with Anne-Marie, Sad Forever and current single Changes, all feature on Lauv's debut studio album How I'm Feeling - a concept album which focuses on different aspects of Lauv's character. Available in multiple formats on Townsend.
Paul Heaton and Jacqui Abbott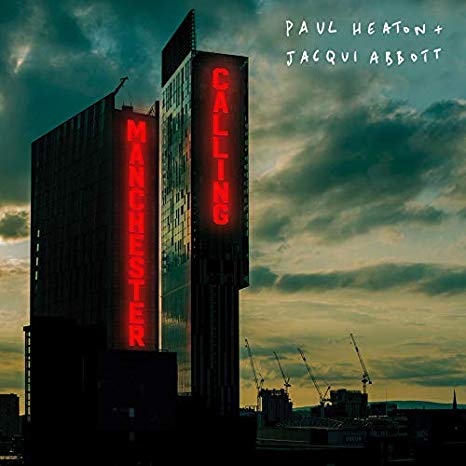 Release date: March 6
The former Beautiful South bandmates Paul Heaton & Jacqui Abbott have enjoyed huge success since forming their own duo in 2014, with three Top 5 albums and a series of tours. Fourth release Manchester Calling is out March 6, available from Amazon.
Moby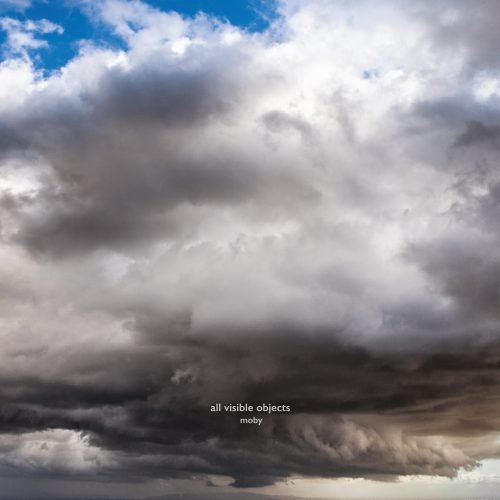 Release date: March 6
Moby has announced his new album, titled All Visible Objects. Lead single Power Is Taken, featuring Dead Kennedys drummer D. H. Peligro, is out now. The proceeds from the album will go to charity, with profits from each track going to a different outlet. They include environmentally focused charities Brighter Green, the Rainforest Action Network and Extinction Rebellion, plus animal welfare groups Mercy for Animals, Animal Equality, the Humane League, the International Anti-Poaching. The ACLU, the Physicians Committee, the Good Food Institute, and the Indivisible Project are also named as beneficiaries of the project. Out March 6, available in multiple formats from Townsend.
Alicia Keys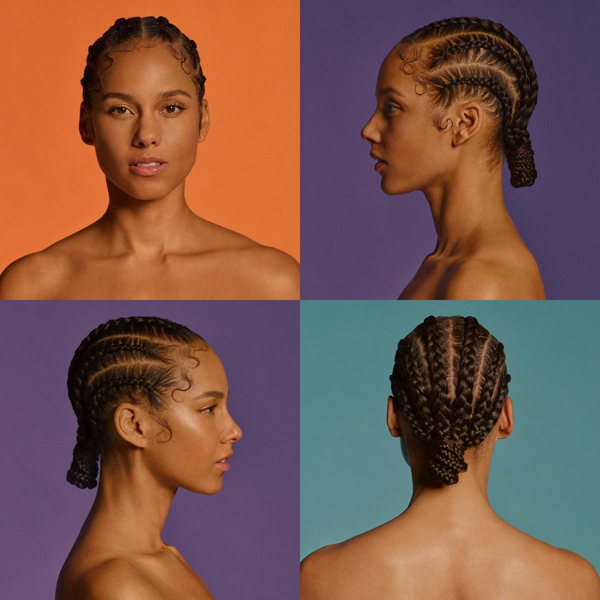 Release date: March 20
Alicia's seventh studio album, titled ALICIA, features modern soul-groove singles Show Me Love, Time Machine and Underdog. Alicia is also going on her first tour in seven years to promote the album in June. Alicia Keys last scored and Official Albums Chart Top 10 in early 2010 when The Element of Freedom became her only chart-topping album. Can she score another?
Pearl Jam


Release date: March 27
Pearl Jam's highly anticipated eleventh studio album Gigaton arrives seven years after 2013's Lightning Bolt. Lead single Dance Of The Clairvoyants is out now, while the record marks the first time they've enlisted Soundgarden producer Josh Evans to co-produce the project. "Making this record was a long journey," Mike McCready said in a statement. !It was emotionally dark and confusing at times, but also an exciting and experimental road map to musical redemption. Collaborating with my bandmates on Gigaton ultimately gave me greater love, awareness and knowledge of the need for human connection in these times." Available to pre-order from Amazon.
The 1975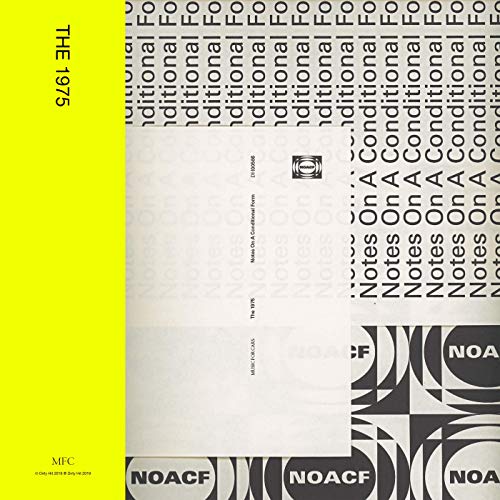 Release date: April 24
While the original plan was to release the follow-up to 2018's A Brief Inquiry into Online Relationships within a year, we've had to wait a bit longer. Notes on a Conditional Form finally lands on February 21 and is set to feature already released tracks People, Frail State of Mind, Me & You Together Song and the Greta Thunberg-voiced The 1975. Available from Townsend.
Alanis Morissette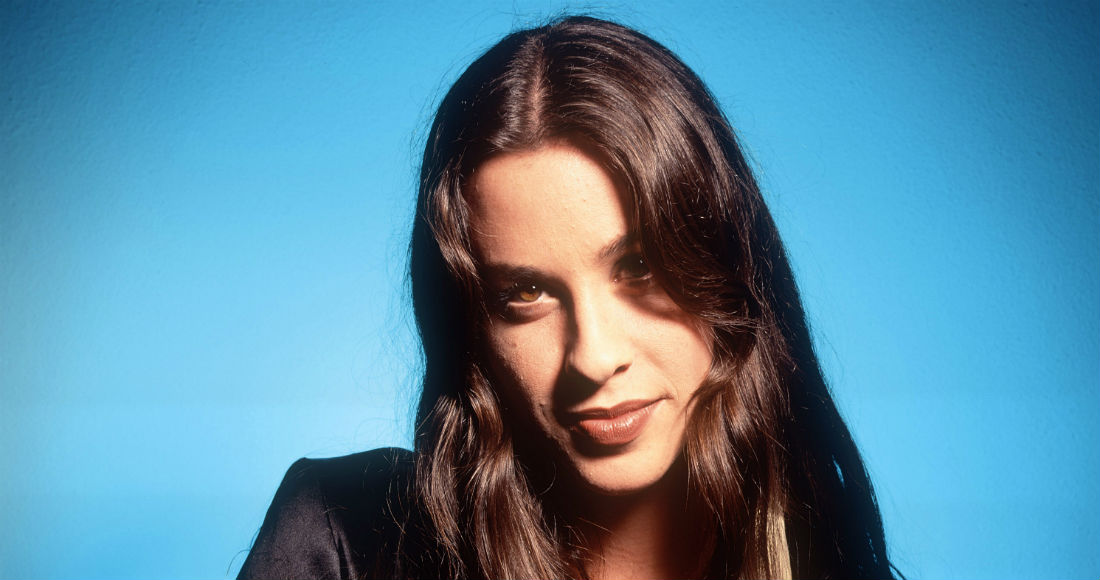 Release date: May 1
Her debut Jagged Little Pill from 1995 is one of the biggest selling albums of all time and in the year of its 25th anniversary, Alanis Morissette is set to return with her first studio album in almost eight years, titled Such Pretty Forks in the Road. Lead single Reasons I Drink came out early December, and the album is also expected to include Smiling, which was written especially for the Jagged Little Musical which recently opened on Broadway recently.
Hayley Williams 
Release date: May 8
After 15 years of frontman pop-rock band Paramore, Hayley Williams is braving it solo in 2020. Petals For Armor features, according to Hayley, "some of my proudest moments as a lyricist". Lead single Simmer and its accompanying Warren Fu-directed short film suggest the record has themes of horror, mystery and fantasy. 
Dua Lipa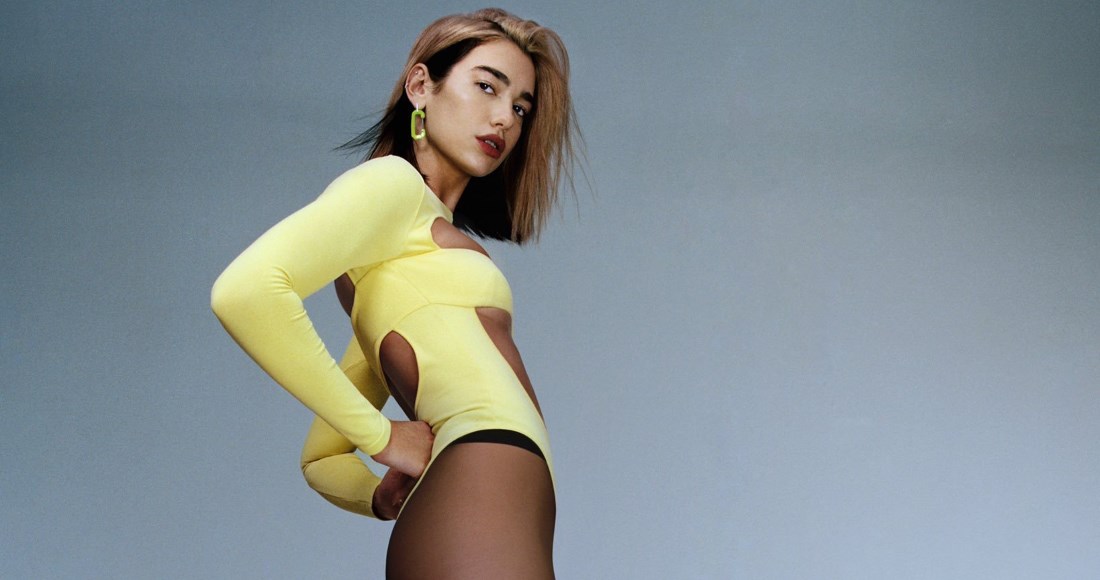 Release date: TBA
Future Nostalgia is the name of the follow-up to Dua's self-titled debut, and while there is no release date yet, her European tour kicks off in Spain in April so there's a decent chance we'll have it before then. Dua has said the album is influenced by artists including Gwen Stefani, Blondie, and Madonna.
The Killers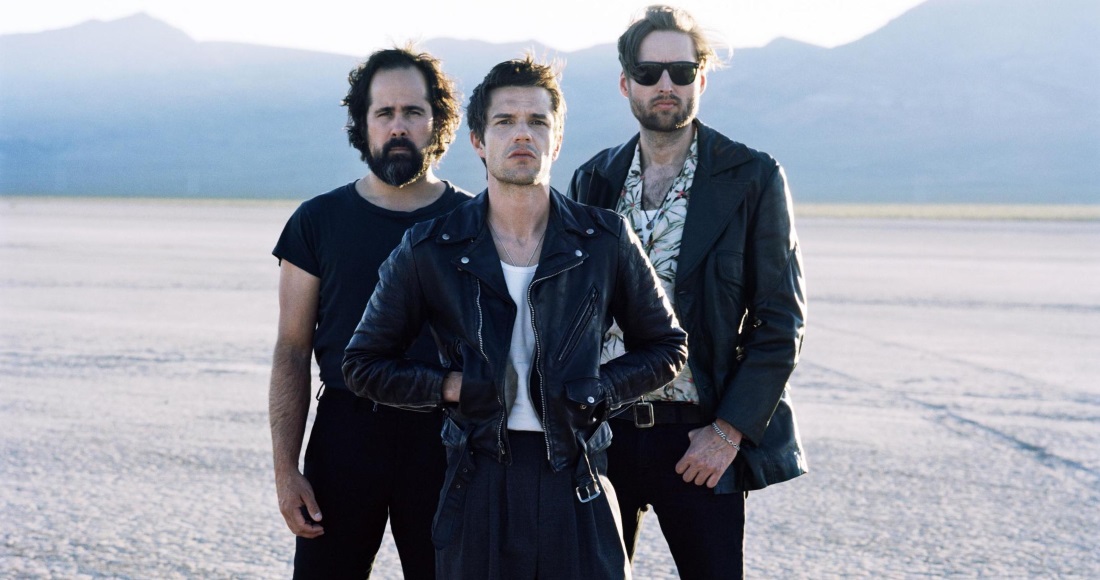 Release date: TBA
They've topped the Official Albums Chart five times and the Killers will be hoping to hit Number 1 yet again with Imploding the Mirage, slated for release in spring. lead singer Brandon Flowers hinted in an NME interview that this one might be a bit more synthy than recent releases.
The Weeknd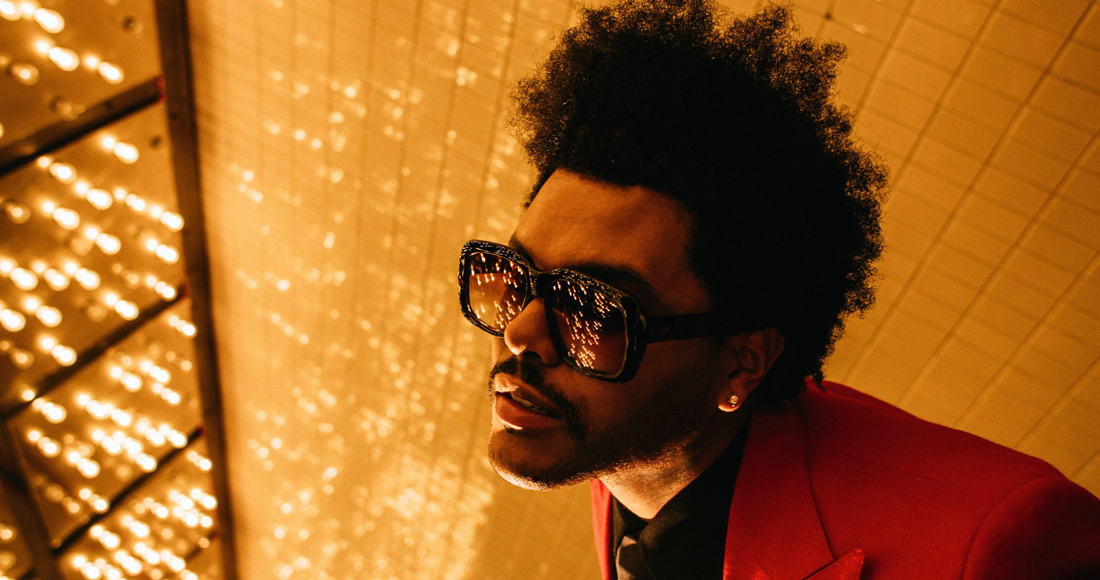 Release date: TBA
No word on a release date, but after a successful double single release of Heartless and Blinding Lights, expect The Weeknd's fourth studio album in 2020. Another song, titled Like Selena, which could or could not (but probably will) be about his ex-girlfriend Selena Gomez, has also been registered online.
Normani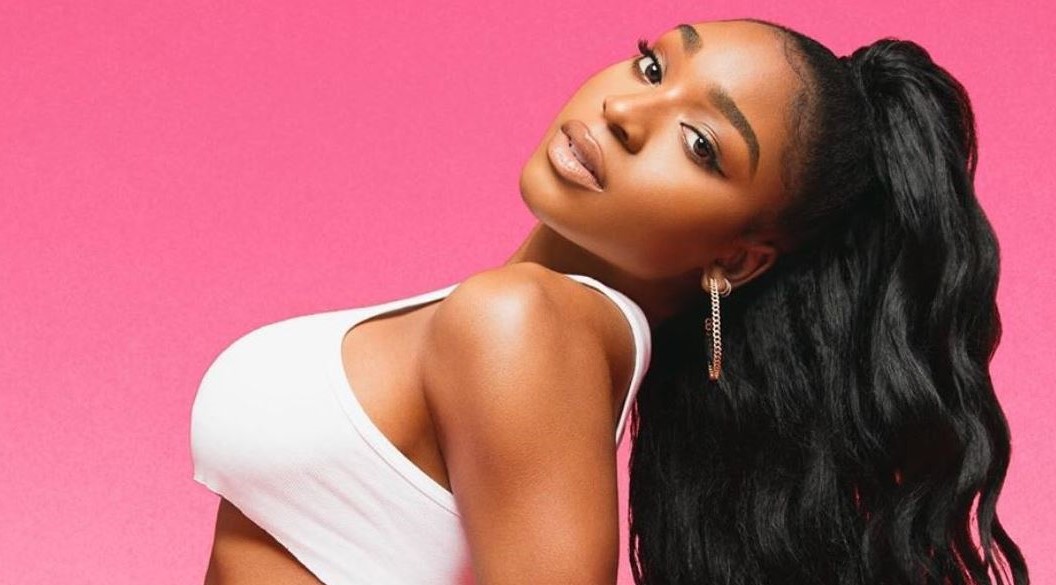 Release date: TBA
She started off 2019 brilliantly with a Top 3 Sam Smith collaboration, and her first single all by herself, Motivation, was one of those songs from 2019 that felt like it should've been a Top 10. While it topped out at 27, it did hang around for a fair few weeks and helped get Normani plenty of attention. All eyes now turn to Normani's debut solo album to see if she can match the success of her former Fifth Harmony bandmate Camila Cabello. No release date as yet.
Lana Del Rey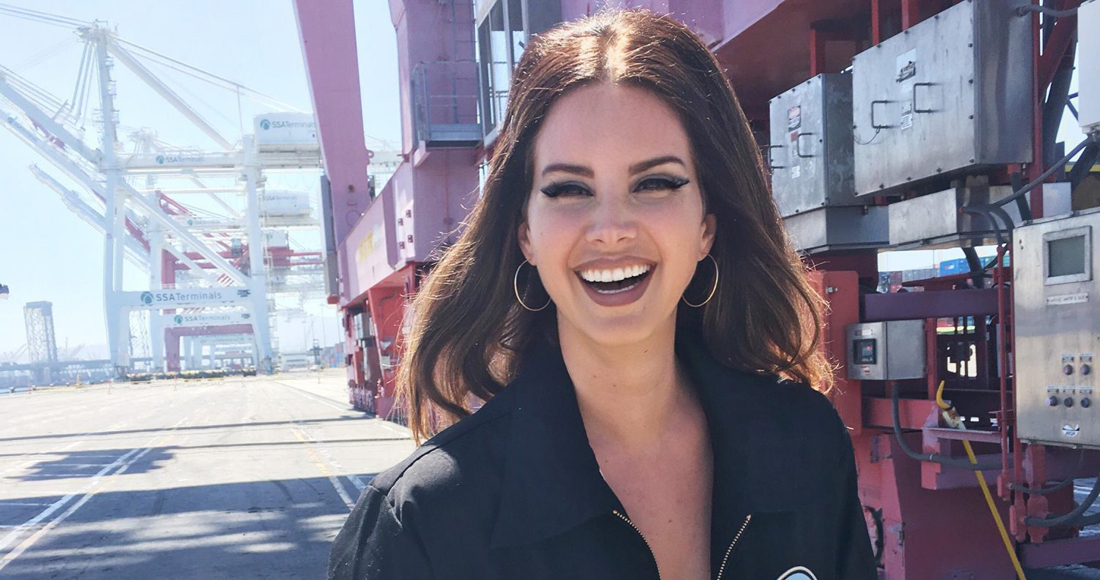 Release date: TBA
Will the follow-up to Norman F-ing Rockwell come so soon? Sounds like it. No sooner had NFR come out than Lana was already talking about an album called White Hot Forever, which she has suggested might be a surprise release, in the first half of 2020. Lana has also been talking about releasing a spoken word album, currently untitled, which was slated for a January 4 release but has been delayed after her family home was burgled. 
Cardi B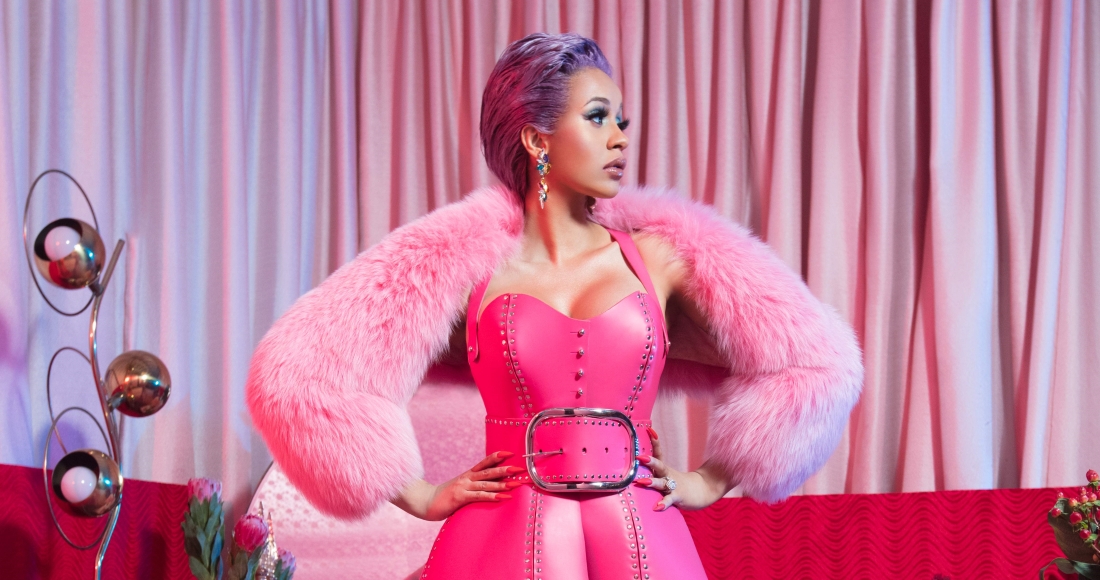 Release date: TBA
2018's Invasion of Privacy showed Cardi was a force to be reckoned with and its follow-up is likely to be an even bigger event. Cardi's told fans on an Instagram Live broadcast that the album will be named after world-famous golf champion Tiger Woods, but later clarified she was just joking – although she did admit "but I kinda like it too", so who knows?! No concrete release date yet.
Niall Horan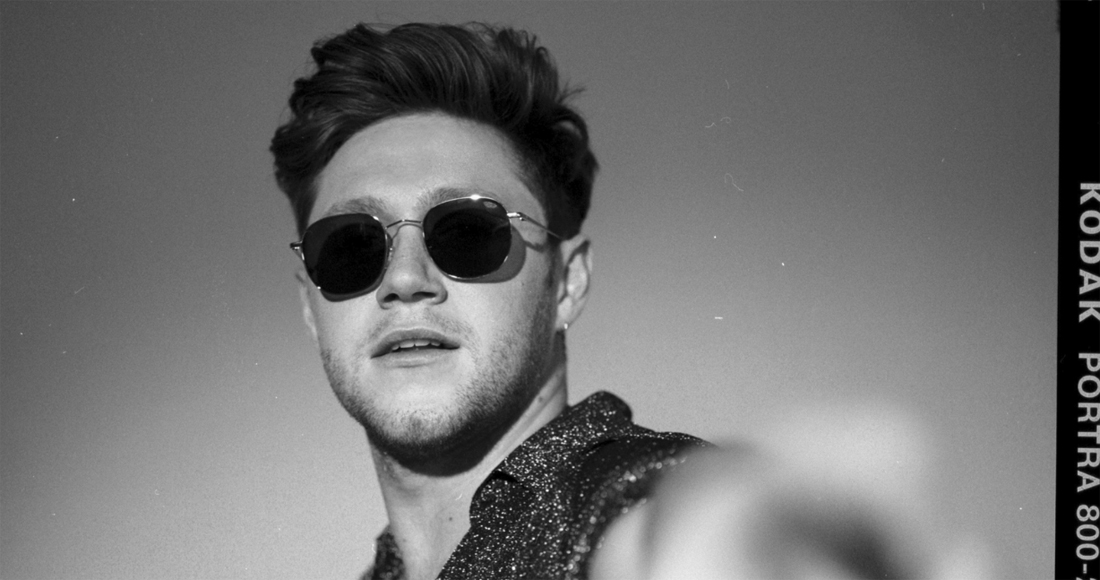 Release date: TBA
Niall's debut Flicker went Top 3 in the UK in November 2017, and the follow-up has no title so far. Lead single Nice To Meet Ya saw Niall moving in a slightly rockier direction and the second, while Put A Little Love on Me is a heartfelt ballad built for slow dancing. No release date yet, but Niall will be touring the US with Lewis Capaldi from April, so let's assume the album will be out around then.
Sam Smith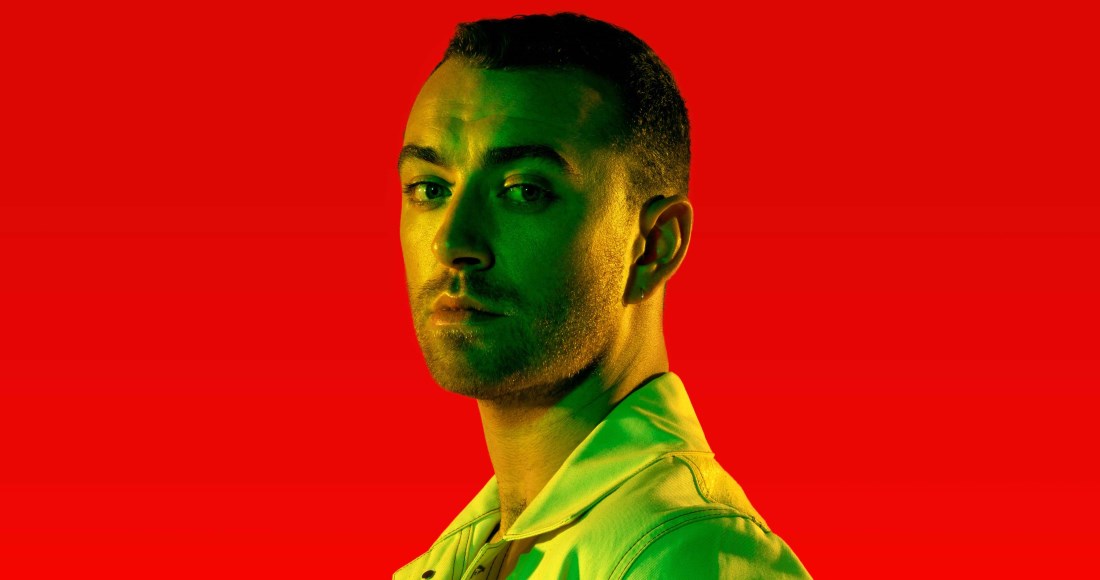 Release date: TBA
Sam managed to score the biggest debut album of the 2010s with Number 1 album In the Lonely Hour, and its follow-up The Thrill of it All also hit the top in 2017. Sam has gone back to their danicer roots since, with their Calvin Harris collaboration Promises going to Number 1. Normani collab Dancing With a Stranger, and a cover of Donna Summer's I Feel Love suggest Sam's third album will be firmly set on the dancefloor.
Lianne La Havas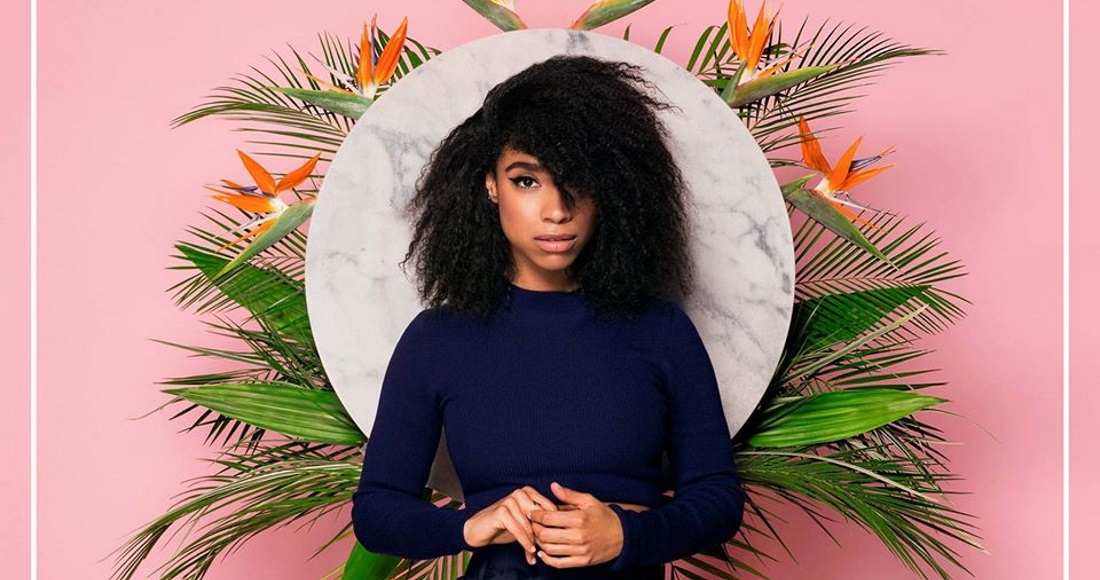 Release date: TBA
"It's finished" Lianne La Havas tweeted on January 15, quickly clarifying that she was indeed referring to her new album. It's approaching five years since the London-born singer released her last record, 2015's Number 2-peaking Blood. The singer-songwriter's indie-folk soul sound evolved considerably between her first and second albums, so expect some surprises on her third record.