The madness of 2020 may have thrown music release schedules into chaos, but the final quarter of the year promises to be the usual blockbuster affair. 
Below, we take a look at the big releases still to come before the end of the year.
This article contains affiliate links, which means we may earn a small commission if a reader clicks through and makes a purchase.
October 16
Annie – Dark Hearts
Norwegian singer-songwriter Annie is back with her first studio album in 11 years. If recent singles American Cars, The Bomb and the title track are anything to go by, expect clever storytelling over her signature synthpop production.
Daniel O'Donnell – Daniel
Now 35 years into his recording career, Daniel's 45th (!) album sees him team up with Nigel Wright, known for his work on Andrew Lloyd Webber's musicals, to record a collection of "contemporary and evergreen" songs. Pre-order on Amazon.
Guy Sebastian – T.R.U.T.H
The original Australian Idol winner and The Voice coach's ninth album is a particularly personal affair; a collection of soul-pop songs about romance and hope (and one about being friend-zoned). Pre-order on Amazon.
Katie Melua – Album No. 8
In case Katie wasn't being clear enough on the title, this is her eighth album. The record is the result of a period of musical discovery for the singer-songwriter, best displayed on lead single A Love Like That, on which she sings about the complexities of real-life love, flanked by a host of acclaimed musicians and composers Leo Abrahams and Sam Dixon. Pre-order the signed CD edition on Amazon.
The Vamps – Cherry Blossom
After taking an extended break, The Vamps return with renewed vigour for their fifth album, taking complete creative control of the project. We've had an early listen to most of the album and can confirm it is easily their strongest collection yet – expect thrilling pop-rock with some killer hooks. Pre-order on CD and Vinyl on Townsend.
Wizkid – Made In Lagos (October 15)
The Nigerian artist is back with his first album in four years. Billed has his best work yet, Wiz has teamed up with long-time collaborators including Blaqjerzee, Sarz and Mut4y, while the list of artist collaborations is exciting: H.E.R on lead single Smile, while Burna Boy, Skepta, Tems, Starboy Terri, Ella Mai and Damian Marley are all expected to feature. Pre-order on Amazon.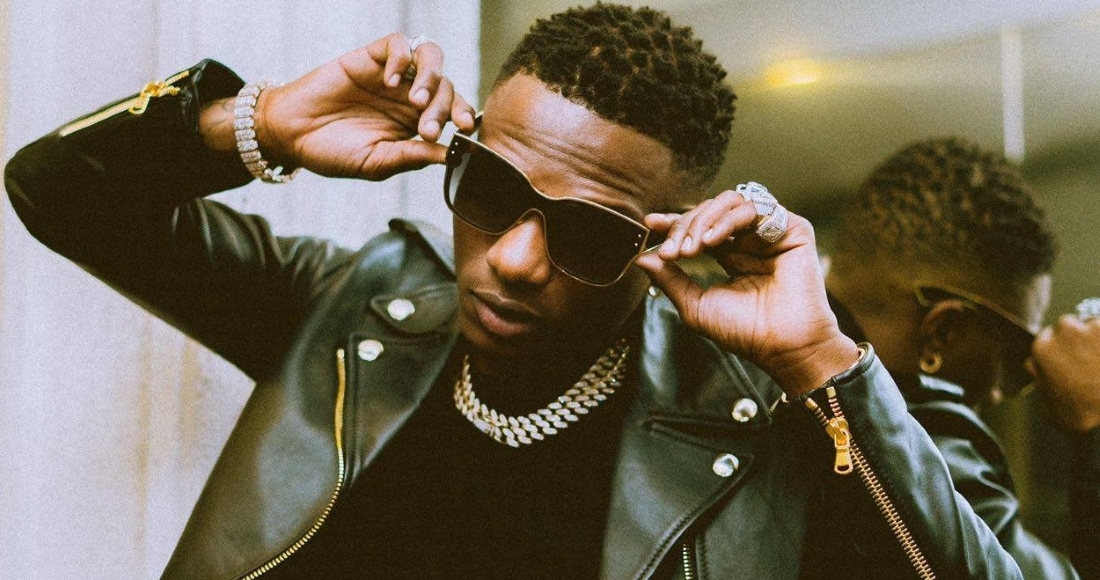 October 23
Ashton Irwin – Superbloom
The 5 Seconds of Summer frontman is going deep on his debut album. Lead track Skinny Skinny is about his struggle with body image, while other tracks explore his childhood, alcoholism, depression, addiction, despair and, ultimately, hope. Pre-order on Amazon.
Bruce Springsteen – Letter To You
The Boss has regrouped with his E Street Band for the first time since 2014's High Hopes for his 20th studio album. The record was made at his home in New Jersey and includes nine newly written songs as well as fresh recordings of three previously unreleased songs from the 1970s: Janey Needs A Shooter, If I Was The Priest and Song For Orphans. Pre-order on Townsend.
Faithless – All Blessed
Faithless are back with their first album in a decade, which they say is a reflection of what has always been the Faithless manifesto: "Be conscious, be caring, love yourself so you can love others and understand who you are and where you are never polemical but hopefully intelligent and (occasionally!) inspirational – this is music with feeling and words with meaning." Pre-order vinyl on Townsend.
Gorillaz – Song Machine, Season One: Strange Timez
The band's Song Machine is an ongoing, ever-evolving process that has seen them expand into new genres with the help of a myriad of collaborators, including Beck, Elton John, Georgia, Kano, Robert Smith, ScHoolboy Q and Slaves. Pre-order vinyl on Townsend.
Melody Gardot – Sunset In The Blue
The US jazz singer has teamed up with longtime collaborator Larry Klein for her fifth album, which is said to be a return to her jazz roots, aided by acclaimed orchestrator Vince Mendoza (Joni Mitchell, Bjork, Gregory Porter). Pre-order on Amazon.
Nothing But Thieves – Moral Panic
With two Top 10 albums under their belts, Nothing But Thieves are back with album three Moral Panic this Autumn. The Southend band have improved on their best chart position with each release - could third time be the charm to bag their first Number 1? Pre-order on Townsend.
Russell Watson – 20
The English tenor celebrates 20 years since his Top 5 debut album The Voice  with 13 newly recorded classics. Pre-order signed CD on Townsend.
October 30
Amy Macdonald – The Human Demands
Produced by Jim Abbiss (Artic Monkeys, Kasabian), Amy Macdonald's new album sees her reconnecting with her indie roots. Its themes include getting older, dealing with depression, and falling in love with someone you want to spend the rest of your life with. Pre-order on Townsend.
Ariana Grande - Positions 
Ariana confirmed in typically cool and casual fashion that she will be releasing her sixth album - and third in three years - in October. No word on the tracklisting yet, but regular collaborator Tayla Parx recently said they have been in the studio together during lockdown.
Cliff Richard – Music… The Air That I Breathe
Sir Cliff is celebrating his 80th birthday this year with a brand-new album. The 12 track collection includes duets with Bonnie Tyler, The Bellamy Brothers, Sheila Walsh, The Piano Guys and Albert Hammond, plus renditions of The Beatles' Here Comes The Sun and Bee Gees' Too Much Heaven. Pre-order on Amazon.
Dizzee Rascal – E3 AF
A nod to the postcode of his roots in Bow, London, Dizzee says he's "spent the last three years losing and finding myself in music and I've made something flawless". Collaborators on the album include D Double E, Kano, Alicai Harley, Ocean Wisdom, Frisco, P Money, Steel Banglez, Ghetts, Smoke Boys and Chip. Pre-order on vinyl and CD on Townsend.
Eels – Earth To Dora
The US rock band return with their 13th studio album. Pre-order on Townsend.
LÉON – Apart
Expect big, sweeping, emotional pop from the Swedish singer-songwriter's second album. Pre-order on Amazon.
M Huncho & Nafe Smallz – DNA
DNA is the first joint mixtape from Huncho and Nafe, but not their first time collaborating; the pair have previously teamed up on big tracks Broken Homes, Like A Film and most recently Top 40 hit Part of the Plan. Pre-order on vinyl (with a signed comic!) on Townsend.
Meghan Trainor – A Very Trainor Christmas
Meghan joins Dolly Parton, Carrie Underwood and The Goo Goo Dolls on the Christmas album train(or) for 2020. Pre-order on Amazon.
Netsky – Second Nature
The dance icon's fourth album represents his everlasting love for his D&B roots, featuring collaborations with Sub Focus, Becky Hill, Rudimental, Hybrid Minds, and Urbandawn. Pre-order on Hospital Records.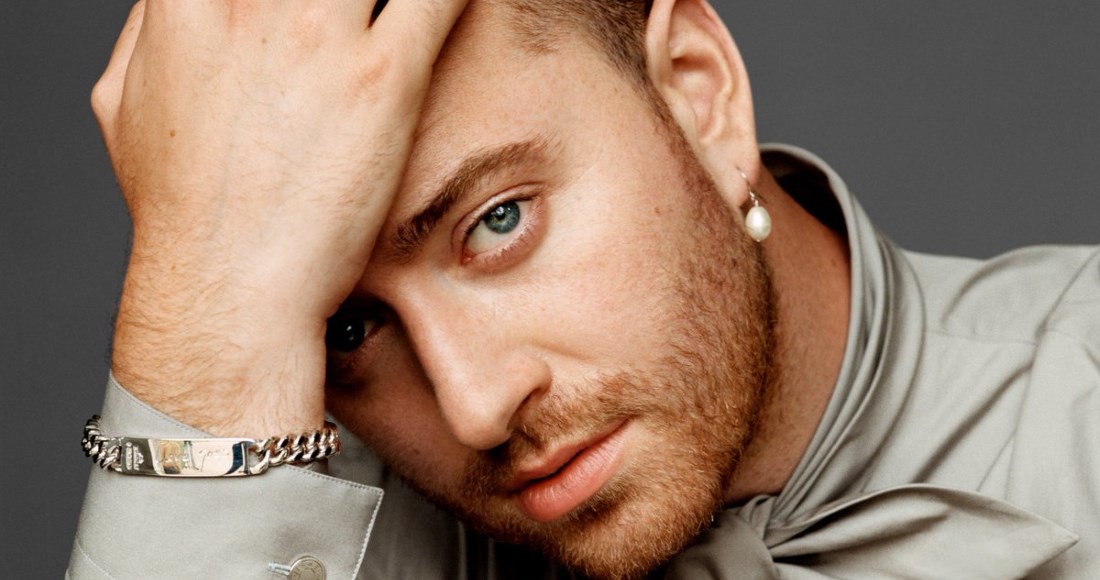 Sam Smith – Love Goes
Expect a fun, therapeutic and free Sam on their new album. "I tried not to take myself too seriously when writing a few of these songs," Sam said. "I hope they make you smile, because they made and make me." The album features trailer single Diamonds as well as Burna Boy collaboration My Oasis. Pre-order on Townsend.
Miley Cyrus - TBA (November) 
Music industry magazine Music Week reports Miley will release her seventh album in November, following the huge success of her single Midnight Sky. The record is reportedly titled She Is Miley Cyrus.
November 6
Aled Jones – Blessings

Aled's 40th (!) album touches on a range of faiths and beliefs - Quaker, Christian, Catholic, Muslim, Buddhism – through a range of uplifting hymns, texts and scriptures set to music. Pre-order on Townsend.
Kylie Minogue – Disco
In a difficult 2020, Kylie has fortunately decided to bless us with what she does best – shimmering and joyous disco. Trailer singles Say Something and Magic indicate the record isn't a re-tread of 2000's disco-led Light Years, but something altogether slinkier and more sophisticated. Pre-order various special editions on Townsend.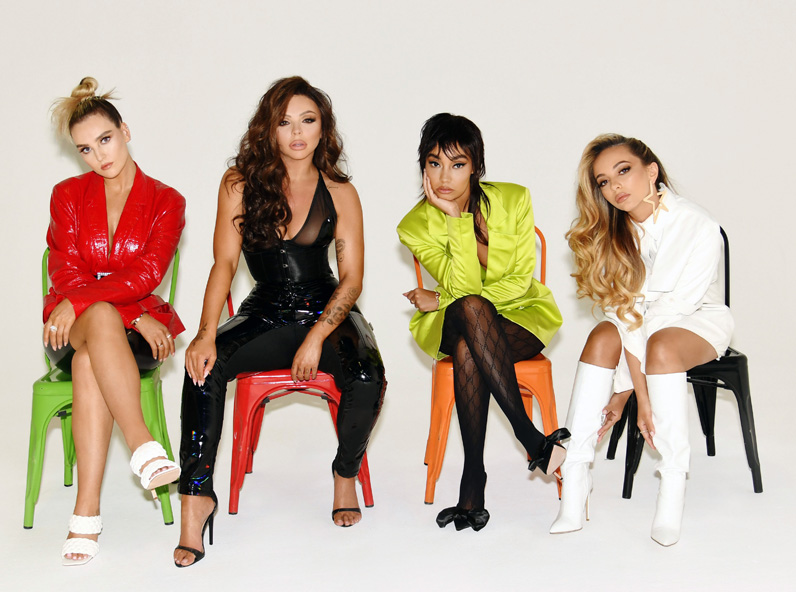 Little Mix – Confetti
When we spoke to Little Mix's Jesy about their new album earlier this year, she promised us a banger-heavy collection in LM's signature girl power style. Can't say fairer than that, right? Pre-order various limited editions on Townsend.
Mae Muller – No One Else, Not Even You
Expect big things for the rising London singer-songwriter next year. This new EP, her third, is led by track So Annoying, which perfectly encapsulates her relaxed pop-meets-R&B-meets-jazz sound against her razor-sharp lyrics. Pre-order on Amazon.
Shirley Bassey – I Owe It All To You
Dame Shirley Bassey releases her final album – her 37th studio collection - on November 6. No word on the tracklisting yet, but it will feature her first original material in 11 years, as well as renditions of popular songs that "reflect her incredible life and career". Pre-order on Amazon.
November 13
AC/DC - Power Up
The legendary rock band are all set to release their first new material in six years, also reuniting the surviving members of the group's best-known line-up in the process. Pre-order on Townsend. 
McFly – Young Dumb Thrills
McFly have described their first full-length album in ten years as "naturally and quintessentially us"; an extension of their classic pop-rock sound updated for 2020. Pre-order on Townsend.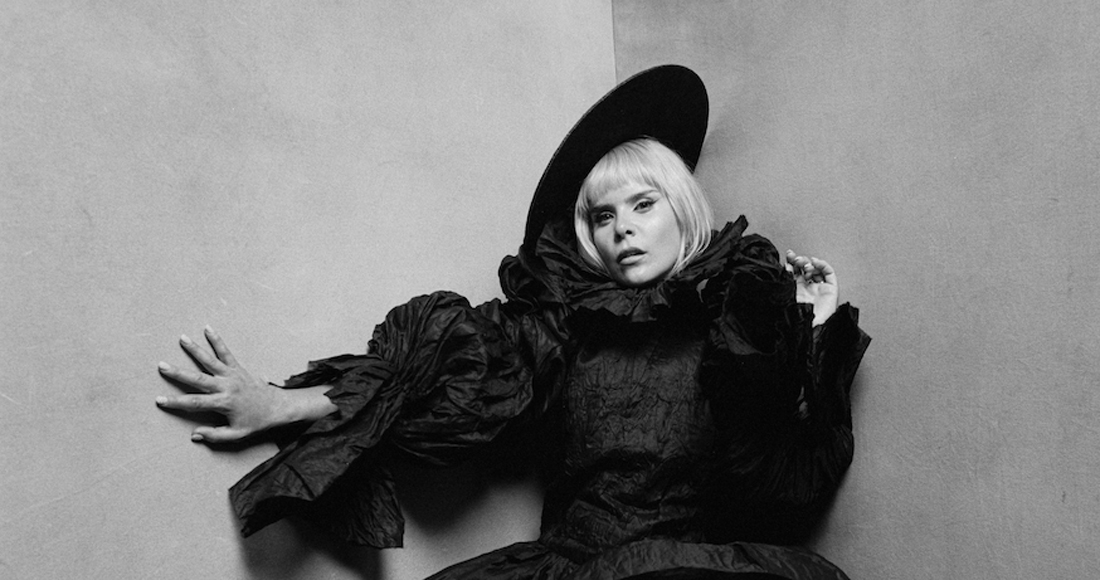 (Credit: Louie Banks)
Paloma Faith – Infinite Things
Paloma describes her fifth album as a "rumination on sickness and loss. It's about finding your way back to romance within a long-term relationship." Pre-order on Townsend.
Sophie Ellis-Bextor – Songs From The Kitchen Disco
Based on her hugely successful livestream Kitchen Disco series in lockdown, Sophie Ellis-Bextor is releasing a best-of featuring her uptempos, including Murder On The Dancefloor, Take Me Home, Groovejet (If This Ain't Love) and new single, a re-work of Alcazar's Crying At The Discotheque. Pre-order on coloured vinyl on Townsend.
Yungblud – Weird!
Yungblud has compared his new album to being like an episode of Skins. "It's a story of coming-of-age and self-acceptance and liberation, in terms of sex and gender and drugs and heartbreak and all the other twists and turns we go through in life. I hope it makes people feel like it's okay to feel out of place or twisted or weird, because life is weird—but that's what beautiful about it." Pre-order on Amazon.
November 20
BTS – BE
BTS are blessing fans with their second album in the space of one year. Led by Dynamite – their most successful single yet in the UK – could a third chart-topping album be on the cards? Pre-order on Amazon.
HRVY – Can Anybody Hear Me?
Singer-songwriter HRVY has trailed his debut album with no less than nine singles, including Jonas Blue collaboration Younger. The 21-year-old will also take to the ballroom floor on Strictly Come Dancing ahead of the record's release – could he be lifting the Glitterball trophy as well as Number 1 Award before the end of the year? Pre-order on Amazon.
Josh Groban - Harmony
With his ninth studio album, the American singer-songwriter will be tackling some well-known classics, as well as the inclusion of two original tracks. Also along for the ride as collaborators on the album are Hamilton star Leslie Odom Jr. and Love Song hitmaker Sara Bareilles. Pre-order on Amazon.
Tim Minchin – Apart Together
Recorded over the past two years since moving back to Sydney, the title track of Tim's debut album was inspired by a story he heard on US radio about an elderly couple in their mobile home who died of hypothermia in each other's arms. Pre-order on Townsend.
November 27
Gary Barlow - Music Played By Humans
Gary's new solo album is an orchestral affair, featuring original songs "that provide a contemporary take on big band music that captured Gary's imagination growing up." Lead single Elita features Michael Buble and Colombian singer Sebastian Yatra, while the rest of the record features Beverley Knight, Alesha Dixon, James Corden, Chilly Gonzales, Ibrahim Maalouf and Avishai Cohen. Pre-order on Townsend.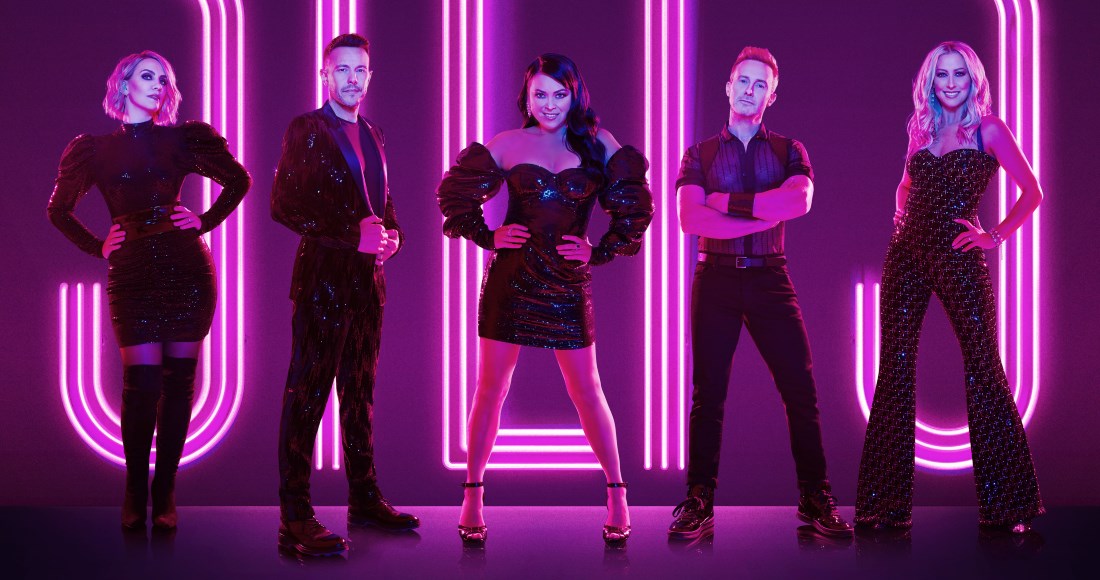 Steps – What The Future Holds
Good news for Steps fans: they've described their sixth album to us as "unashamedly pop". The Sia-penned title track and lead single is Steps on full-throttle, while the line-up of producers and songwriters involved is very promising; including Fiona Bevan (One Direction, Lewis Capaldi), Ina Wroldsen (Shakira, Britney Spears), Karl Twigg (who worked on their first three albums), Greg Kurstin (Adele, Beyonce), Hannah Robinson (Kylie), Gracey and MNEK(!). Pre-order various limited editions on Townsend.
Smashing Pumpkins – CYR
An ambitious 20-track double album from the Los Angeles band, featuring recent singles Cyr and The Colour of Love. Pre-order on Townsend.
December 4
Shawn Mendes - Wonder 
Shawn says his fourth album "really feels like a piece of me has been written down on paper and recorded into song. I tried to be as real and as honest as I've ever been. It's a world and a journey and a dream and an album I've been wanting to make for a really long time. I absolutely love it." Pre-order on Amazon.

December 11
The Avalanches – We Will Always Love You
The concept of the band's third album is rooted in "death, the afterlife, the stars, celestial beings and everything that's out there", and features collaborations with Blood Orange, Rivers Cuomo, Sampa the Great, Johnny Marr, MGMT, Neneh Cherry, and Jamie xx. Pre-order on Townsend.
Article image: Shawn Mendes (Glen Luchford)