New Year, new music. 2020 is going to be a big one for new albums with lots of huge names set to make a return. We look at some of the upcoming releases almost certain to be making a considerable dent on the Official Albums Chart in 2020.
Niall Horan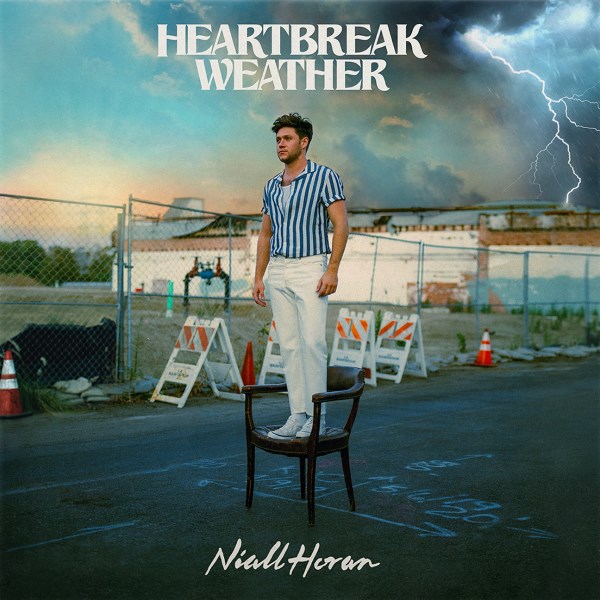 Release date: March 13
Niall's debut Flicker went Top 3 in the UK in November 2017, and things up shaping up nicely with his follow-up, titled Heartbreak Weather. Lead single Nice To Meet Ya saw Niall moving in a slightly rockier direction and the second, Put A Little Love on Me is a heartfelt ballad built for a slow dance, and latest track No Judgement is a sprightly, swaying, spring-time bop. The record is out in March, just before he kicks off his US tour with Lewis Capaldi in April.
The Weeknd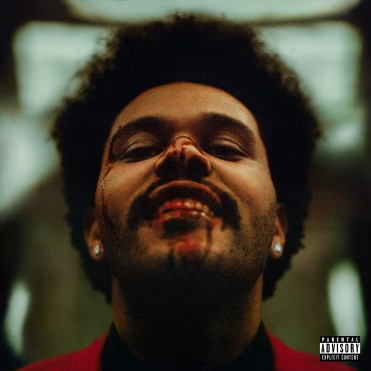 Release date: March 20
The Canadian megastar recently scored his first UK Number 1 single with Blinding Lights, huge momentum going into his fourth studio album After Hours. The collection features 14 tracks, including the title track and Top 10 hit Heartless. The vinyl variant will be released a few months later on June 5.
Alicia Keys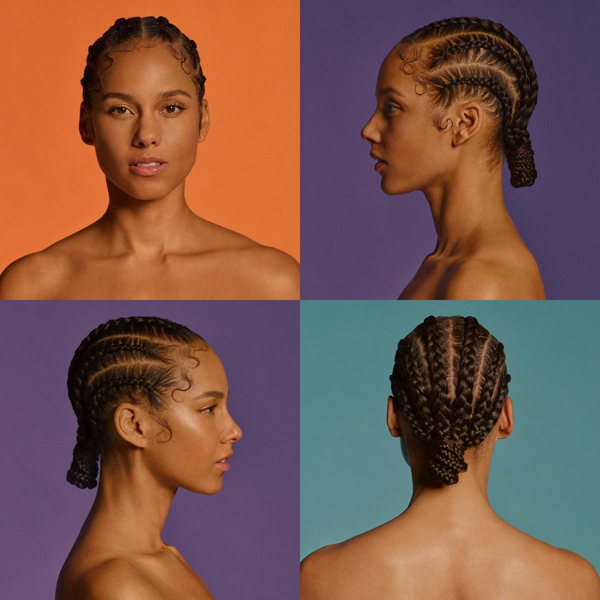 Release date: March 20
Alicia's seventh studio album, titled ALICIA, features modern soul-groove singles Show Me Love, Time Machine and Underdog. Alicia is also going on her first tour in seven years to promote the album in June. Alicia Keys last scored and Official Albums Chart Top 10 in early 2010 when The Element of Freedom became her only chart-topping album. Can she score another?
Adam Lambert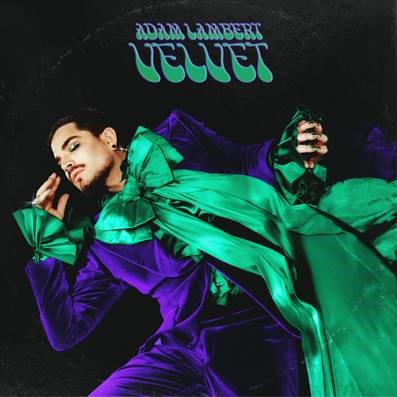 Release date: March 20
After introducing us to his new '70s-inspired psychedelic pop sound on last year's Velvet: Side A EP, Adam is giving us the full Velvet experience this year, available to pre-order on Amazon. Lead single Roses blends disco into the mix thanks to Nile Rodgers on guitar, while last year's song releases Superpower and Comin' In Hot also feature. We spoke to Adam about the album on a recent episode of our podcast Take The Hit. 
5 Seconds of Summer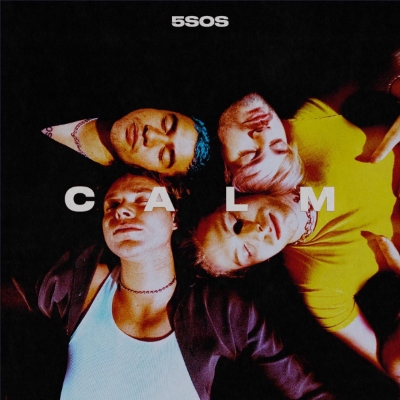 Release date: March 27
5 Seconds of Summer return with Calm, their fourth studio album, in March. "Calm speaks on a journey through a young man's life, for better or for worse" lead vocalist Luke Hemmings said of the record in a press release. "We are all human and all make mistakes, sometimes we hurt the ones we love and inevitably, ourselves in the process. Calm leaves the band in a much happier, unified and calm state of mind to continue making albums for years to come."
With all three of their previous records reaching the Top 5 - including a Number 1 with Sounds Good Feels Good in 2015 - can they continue the trend with their fourth? Available for pre-order on Amazon.
Pearl Jam


Release date: March 27
Pearl Jam's highly anticipated eleventh studio album Gigaton arrives seven years after 2013's Lightning Bolt. Lead single Dance Of The Clairvoyants is out now, while the record marks the first time they've enlisted Soundgarden producer Josh Evans to co-produce the project. "Making this record was a long journey," Mike McCready said in a statement. "It was emotionally dark and confusing at times, but also an exciting and experimental road map to musical redemption. Collaborating with my bandmates on Gigaton ultimately gave me greater love, awareness and knowledge of the need for human connection in these times." Available to pre-order from Amazon.
Dua Lipa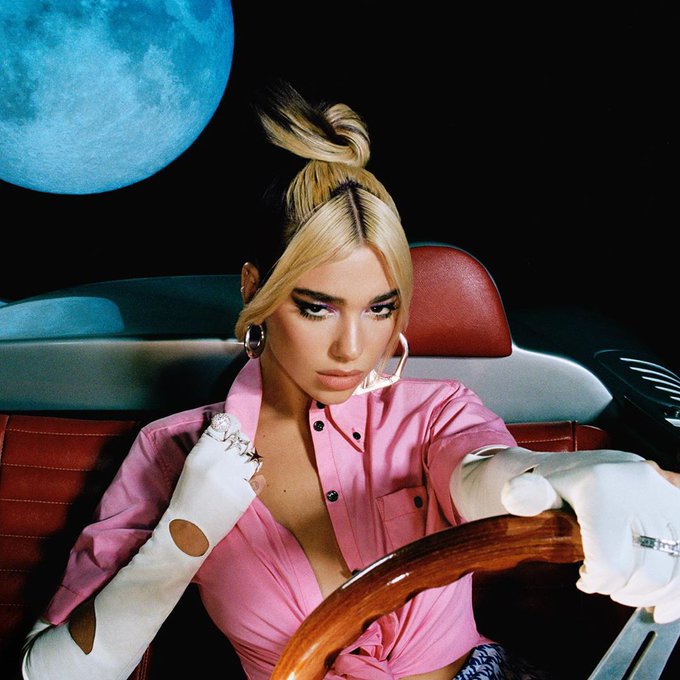 Release date: April 3
Future Nostalgia is the name of the follow-up to Dua's self-titled debut, and it's shaping up to be her Big Pop Girl moment. Disco-influenced lead single Don't Start Now topped out at Number 2, while current release Physical is nearing Bonnie Tyler levels of power pop. Dua has said the album is influenced by artists including Gwen Stefani, Blondie, and Madonna. So far, she's bang on. Available to pre-order on Amazon.
All Time Low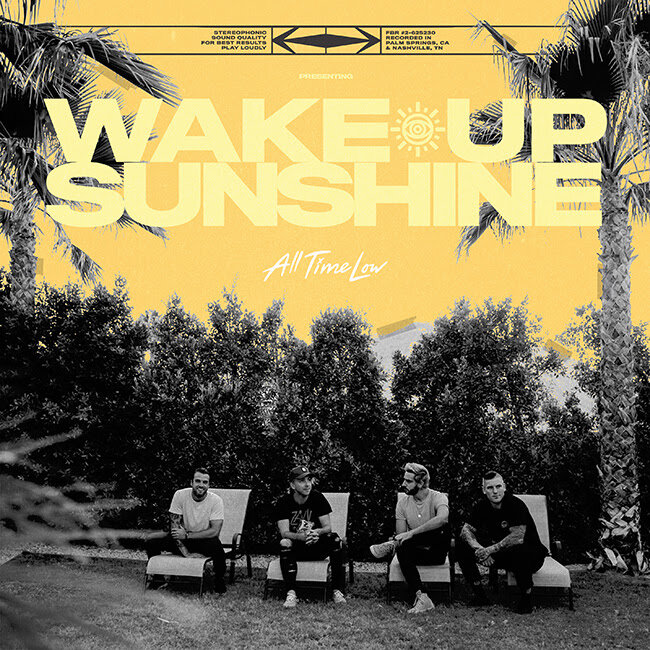 Release date: April 3 
Expect the Baltimore pop-punkers' eighth studio album, Wake Up, Sunshine, to be a return to their roots. Frontman Alex Gaskarth explains: "We got back to how we started. It had been a long time since the four of us made a record under one roof. That became a central theme. We've been a band for 17 years. Everybody brought something to the table. A lot of what you're hearing came from those magic moments together." 
Lady Gaga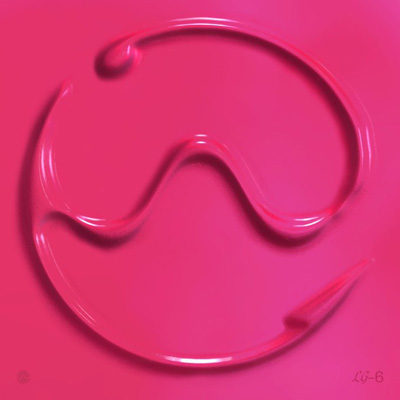 Not final artwork
Release date: April 10
Gaga's back! Like, actually back to the sound that turned her into a superstar. Her sixth album Chromatica - named after the planet she lives on after declaring "Earth is cancelled" - will be 16 songs in length and executive produced by Gaga and producer/songwriter Bloodpop (Michael Tucker). Apart from lead single Stupid Love, info on the record is thin at the moment, though Gaga did confirm she worked on the single with pop hitmaker Max Martin as well as Bloodpop, Tachami, Martin Joseph, Eli Rise. German producer Boys Noiz is also rumoured to be involved in the new music. 
Haim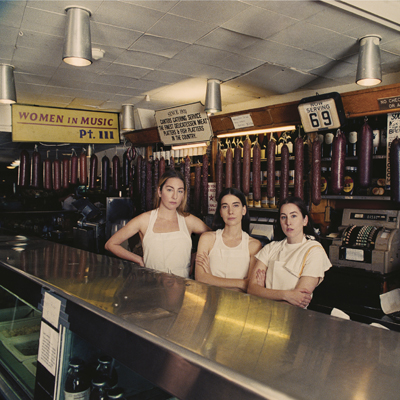 Release date: April 24
Alana, Danielle and Este return with their third album, Women In Music Pt. III, in April. The sisters have once again teamed uip with longtime collaborators Ariel Rechsthaid and Rostam Batmanglij on the record, so expect a natural evolution in their Fleetwood Mac-styled soft rock pop sound, as heard in lead single The Steps. The story behind that album title, you ask? "The name came to me in a dream and I woke up laughing so I told my sisters." Alana explained. "I liked it because we are literally women in music and we always get written about that way, so it seemed cool to make it our own and control the narrative. Este added: "I just thought it was funny, plus the initials are WIMP3. Wimp is a hilarious word."
The 1975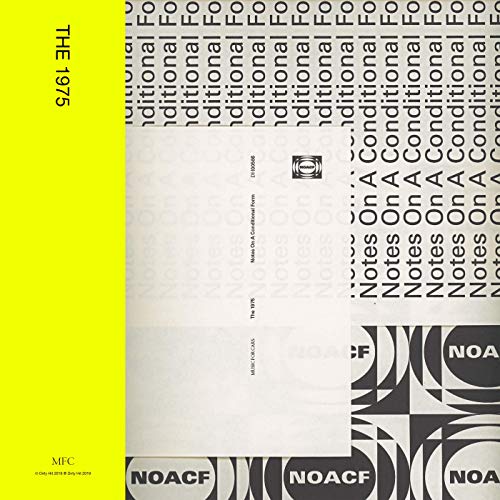 Release date: April 24
While the original plan was to release the follow-up to 2018's A Brief Inquiry into Online Relationships within a year, we've had to wait a bit longer. Notes on a Conditional Form finally lands on February 21 and is set to feature already released tracks People, Frail State of Mind, Me & You Together Song and the Greta Thunberg-voiced The 1975. Available from Townsend.
Sam Smith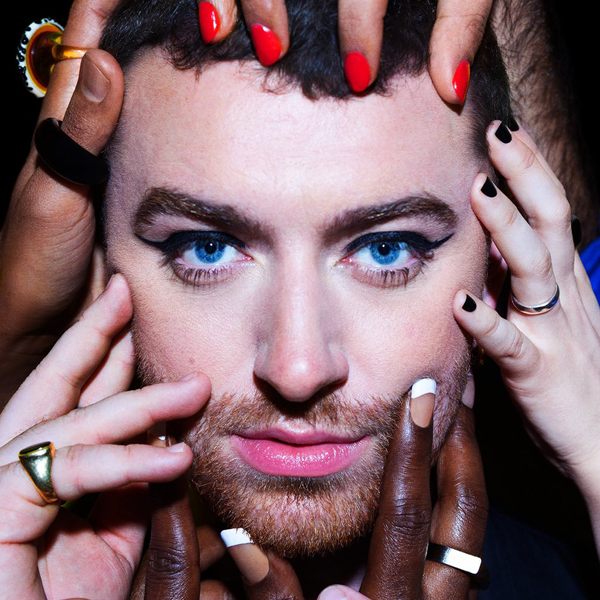 Release date: May 1
Sam managed to score the biggest debut album of the 2010s with Number 1 album In the Lonely Hour, and its follow-up The Thrill of it All also hit the top in 2017. Sam has gone back to their dancier roots since, with their Calvin Harris collaboration Promises going to Number 1. Normani collab Dancing With a Stranger, How Do You Sleep? and a cover of Donna Summer's I Feel Love suggest Sam's third album, titled To Die For, will (at least partly) be set on the dancefloor. Production includes longtime collaborator Jimmy Napes, plus pop hitmakers Stargate on the title track. The aforementioned tracks will feature on the album, while Promises and Watership Down soundtrack song Fire On Fire appear at the album's end.
The Pretenders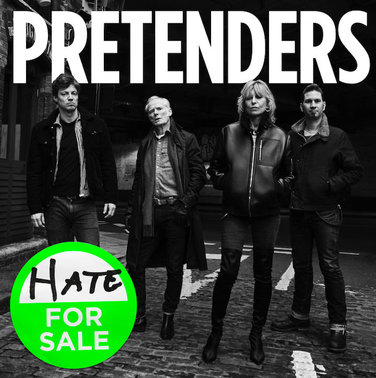 Release Date: May 1
The Pretenders have announced their latest album Hate For Sale. The album is The Pretenders' eleventh studio release, and the first to be recorded with the now long-standing touring line-up of the group fronted by Chrissie Hynde.
The album's lead single The Buzz premiered on Zoe Ball's Radio 2 programme; of the track Chrissie said "I think we all know that love affairs can take on the characteristics of drug addiction. It's about that. Not mine of course - I'm never obsessive never obsessive never obsessive"

Hate For Sale will be available on CD and heavyweight 12 inch vinyl formats. 
Alanis Morissette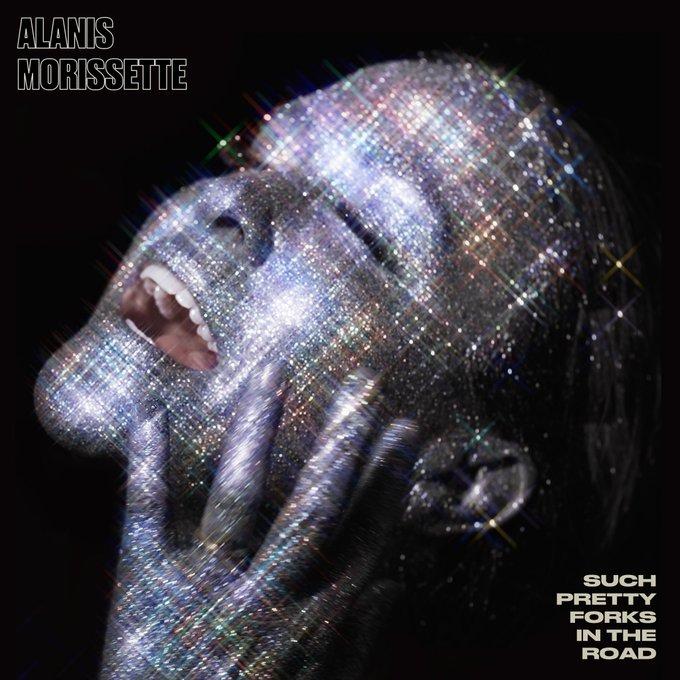 Release date: May 1
Her debut Jagged Little Pill from 1995 is one of the biggest selling albums of all time and in the year of its 25th anniversary, Alanis Morissette is set to return with her first studio album in almost eight years, titled Such Pretty Forks in the Road. Lead single Reasons I Drink came out early December, and the album is also expected to include Smiling, which was written especially for the Jagged Little Musical which recently opened on Broadway recently.
Ronan Keating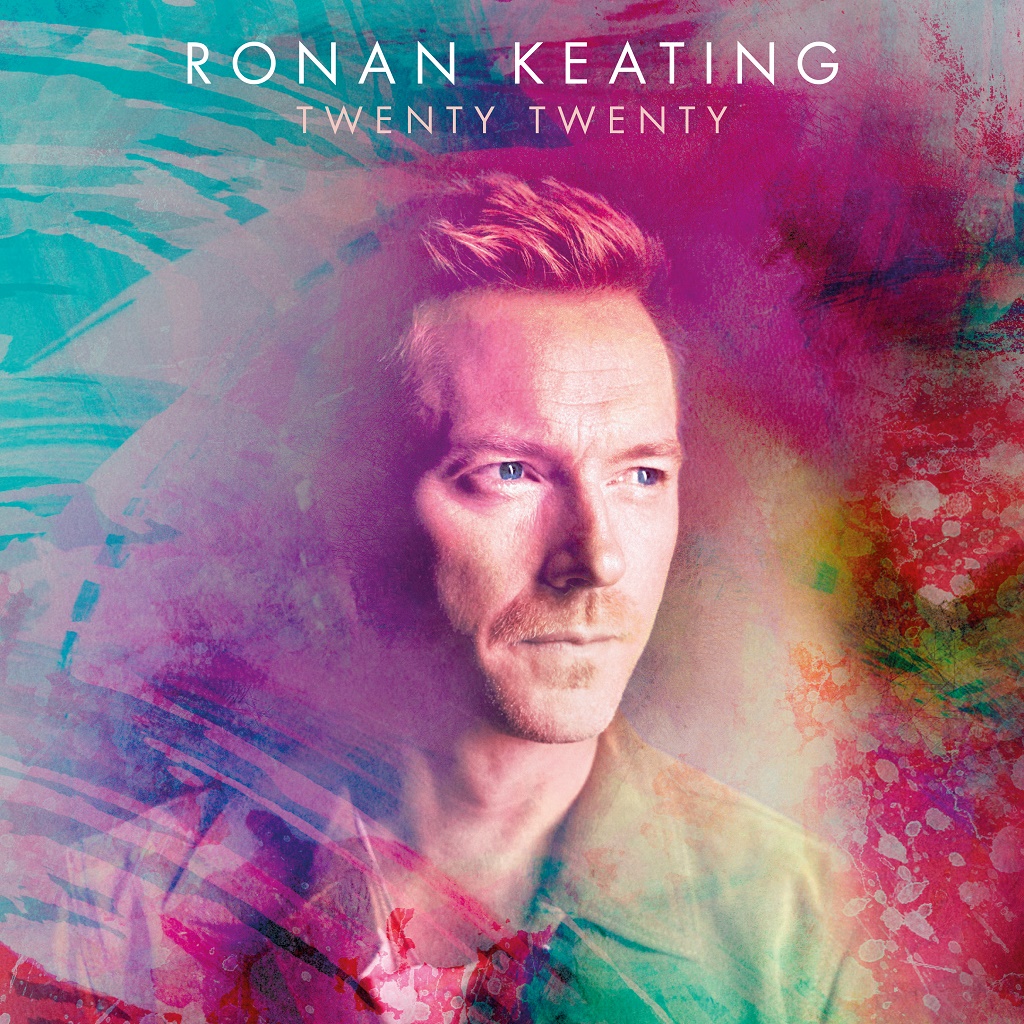 Release date: May 1
Ronan marks 20 years since the release of his first solo album with a new collection titled Twenty Twenty, made up of what he's called  "a greatest hits of brand new music". As well as collaborations with artists, including Emeli Sande on lead single One Of A Kind, the album includes reworkings of his big hits Life Is A Rollercoaster, Lovin' Each Day and When You Say Nothing At All. 
Hayley Williams 
Release date: May 8
After 15 years of fronting pop-rock band Paramore, Hayley Williams is braving it solo in 2020. Petals For Armor features, according to Hayley, "some of my proudest moments as a lyricist". Lead single Simmer and its accompanying Warren Fu-directed short film suggest the record has themes of horror, mystery and fantasy.
Biffy Clyro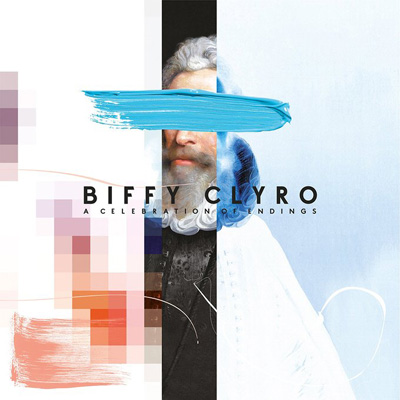 Release date: May 15 
Biffy are back - and expect them to be louder than ever before. In an interview with Kerrang! about their new record, called A Celebration of Endings, frontman Simon Neil said: "Well, it's Biffy 2020, motherfuckers! This is a record that only our band could make, I think. After doing the Unplugged album, we realised we weren't at that stage yet as a band. We loved doing the Unplugged tour, but I think if anything it made us fall in love with noise again." The album's lead single Instant History suggest this could be their most pop leaning collection yet.
Bon Jovi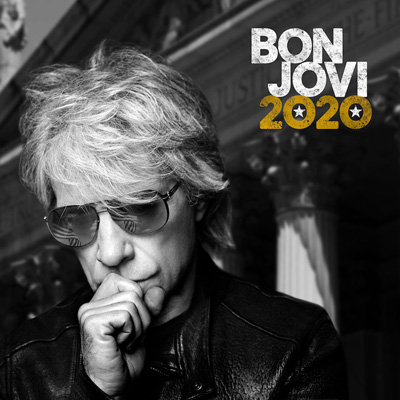 Release date: May 15
Jersey rock veterans Bon Jovi are back with their signature anthemic stadium rock rock on their fifteenth album, called Bon Jovi: 2020. Lead single Limitless is about "encouraging optimism in an uncertain world," while the rest of the record will touch on politics and bringing positivity into the world. Referring to their last record, released in 2016, Bon Jovi said: "This House Is Not For Sale dealt with a lot of personal matters, and now it's behind us. So, 2020 – of course, it's an election year, but more importantly, it's that I have clear vision going forward." 
The Killers - May 29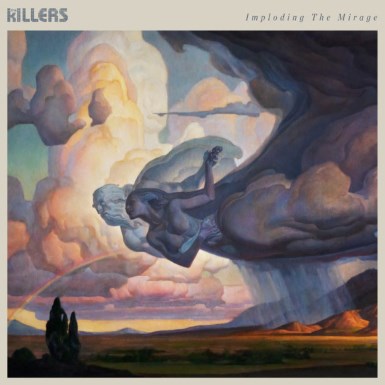 Release date: May 29
They've topped the Official Albums Chart with all five of the previous studio albums and The Killers will be hoping to hit Number 1 yet again with Imploding the Mirage, slated for release on May 29. Lead singer Brandon Flowers hinted in an NME interview that this one might be a bit more synthy than recent releases. Lead single Caution features ex Fleetwood Mac member Lindsay Buckingham on guitar, and the album will feature k.d. lang, Weyes Blood's Natalie Mering, Lucius, Blake Mills, and the War On Drugs' Adam Granduciel on keyboard.
Jessie Ware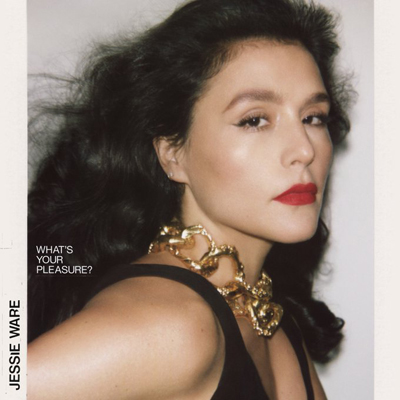 Release date: June 5
Jessie is channelling 1970s Roxy Music disco on her fourth album, titled What's Your Pleasure?. Lead single Spotlight is funky disco of the sleekest variety; and judging the record's collaborators - including Shungudzo, Model Child, Kindness, Metronomy, Clarence Coffee Jr., Benji B, Midland and Matthew Tavares - this record will see Jessie firmly on the dancefloor.
1. Spotlight
2. What's Your Pleasure?
3. Ooh La La
4. Soul Control
5. Save A Kiss
6. Adore You
7. In Your Eyes
8. Step Into My Life
9. Read My Lips
10. Mirage (Don't Stop)
11. The Kill
12. Remember Where You Are
Janet Jackson

Release date: TBA
Pop megastar Janet Jackson will release her 12th studio album Black Diamond later in 2020. JJ is supporting the record with the Black Diamond World Tour. The tour stops off in the US and Canada in June, July and August, with UK, Europe and rest of the world dates "soon to be announced".
"Black Diamonds are the toughest of all the diamonds, the hardest to cut," said Janet on her Instagram. "I see that as the hardest to hurt or destroy. There is a lot that I have endured. I see myself as a Black Diamond in its purest form. I'm a rock, I have ruff edges but I keep moving forward. I want to show you my strength as well as give you strength."
Normani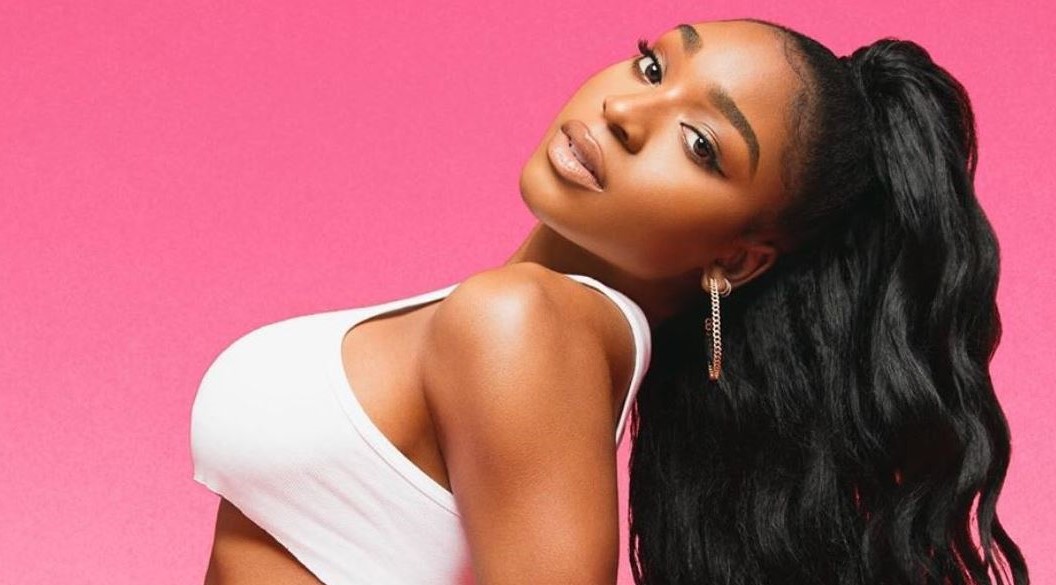 Release date: TBA
She started off 2019 brilliantly with a Top 3 Sam Smith collaboration, and her first single all by herself, Motivation, was one of those songs from 2019 that felt like it should've been a Top 10. While it topped out at 27, it did hang around for a fair few weeks and helped get Normani plenty of attention. All eyes now turn to Normani's debut solo album to see if she can match the success of her former Fifth Harmony bandmate Camila Cabello. No release date as yet.
Lana Del Rey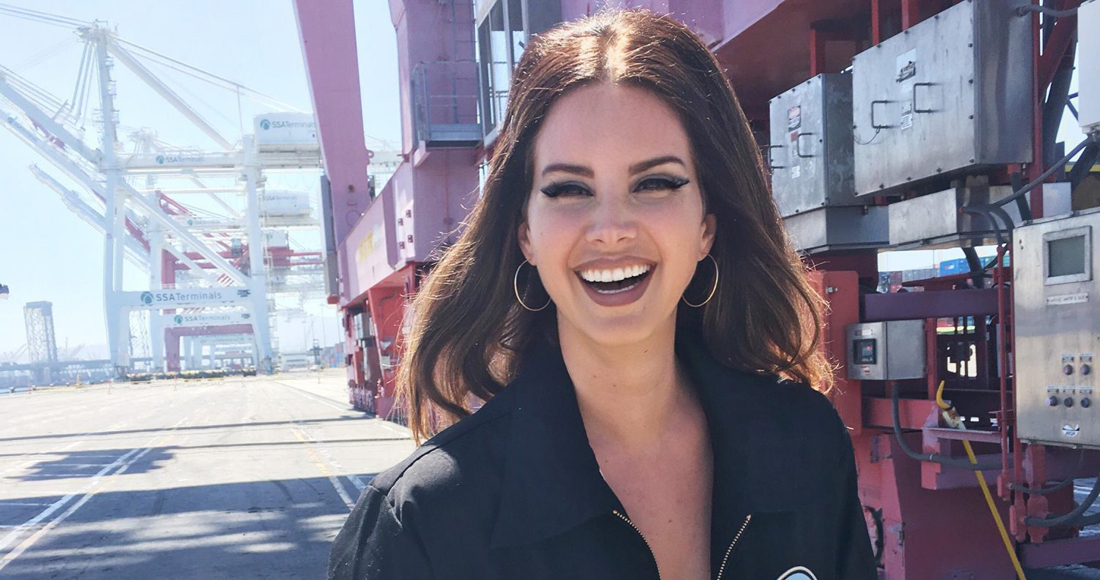 Release date: TBA
Will the follow-up to Norman F-ing Rockwell come so soon? Sounds like it. No sooner had NFR come out than Lana was already talking about an album called White Hot Forever, which she has suggested might be a surprise release, in the first half of 2020. Lana has also been talking about releasing a spoken word album, currently untitled, which was slated for a January 4 release but has been delayed after her family home was burgled. 
Cardi B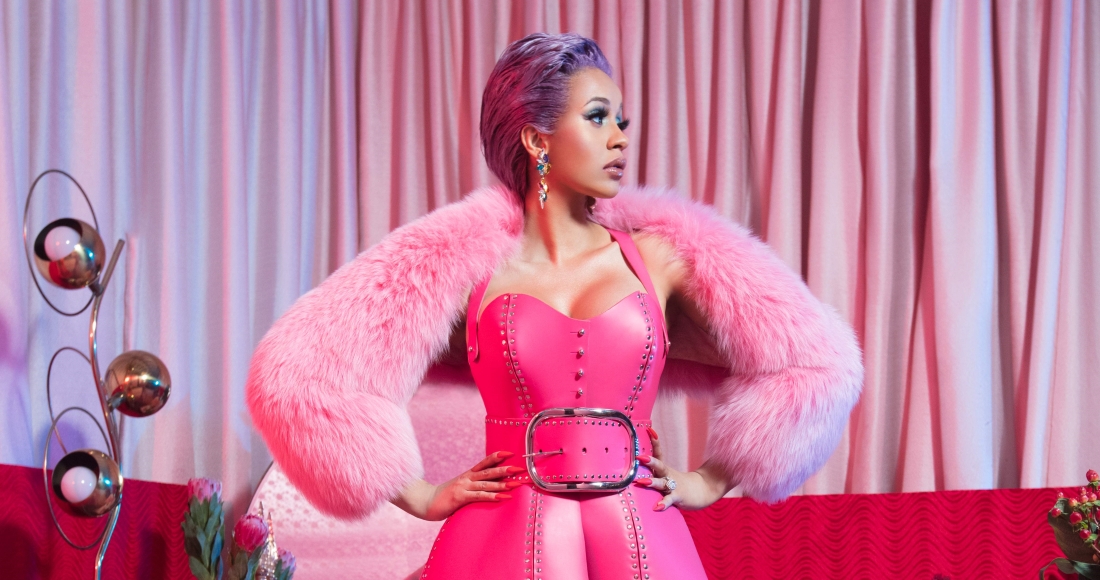 Release date: TBA
2018's Invasion of Privacy showed Cardi was a force to be reckoned with and its follow-up is likely to be an even bigger event. Cardi's told fans on an Instagram Live broadcast that the album will be named after world-famous golf champion Tiger Woods, but later clarified she was just joking – although she did admit "but I kinda like it too", so who knows?! No concrete release date yet.
Lianne La Havas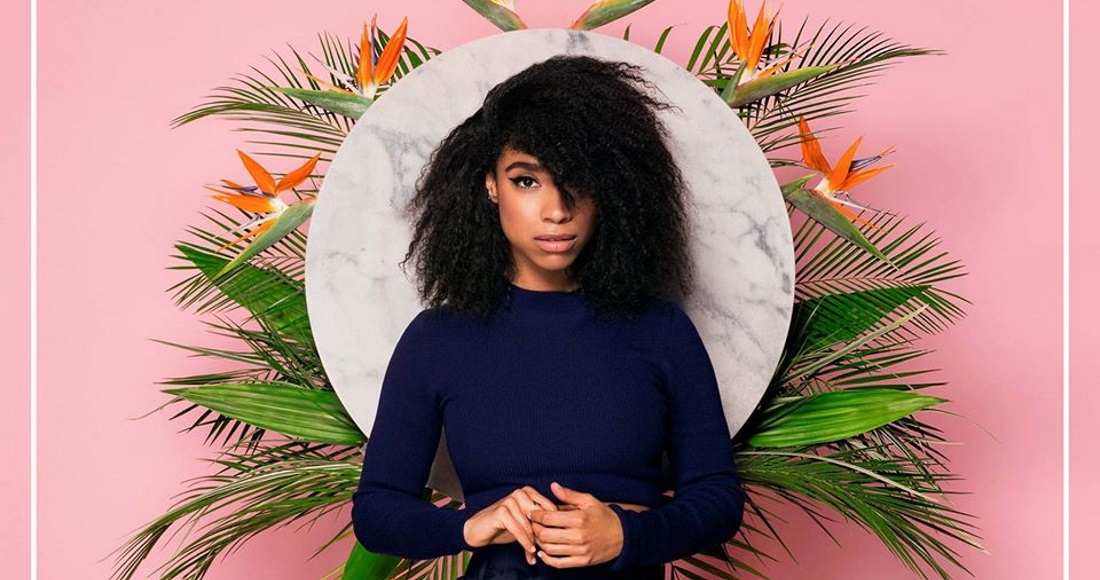 Release date: TBA
"It's finished" Lianne La Havas tweeted on January 15, quickly clarifying that she was indeed referring to her new album. It's approaching five years since the London-born singer released her last record, 2015's Number 2-peaking Blood. The singer-songwriter's indie-folk soul sound evolved considerably between her first and second albums, so expect some surprises on her third record. Lead single Bittersweet is a glorious soul-folk belter that showcases her vocal incredible range.
Becky Hill
Release date: TBA

Following her sort-of-debut-album, Becky is planning to release her proper debut album in 2020 - or so it says in the announcement for her biggest UK tour yet, which kicks off in November this year. New music would make sense before then, right?
Article image: Reto Schmid