Below is a look at some of the upcoming album releases almost certain to be making a considerable dent on the Official Albums Chart in 2020.
Paul Weller 
Release date: July 3
Paul Weller describes his 15th album On Sunset as "a soul album. At the same time it's also an electronic album, an orchestral album, an album packed with masterly pop songs and heart-tugging ballads, and an album filled with touches of experimentalism." Paul will be hoping for his landmark 20th Top 10 album with On Sunset, his first with new record label Polydor.
Katherine Jenkins
Release date: July 3
Katherine Jenkins will be hoping to claim her 10th UK Top 10 album with Cinema Paradiso. The collection features some of the greatest songs from movies including I'll Never Love Again from A Star Is Born and May It Be from Lord of the Rings.
Pop Smoke 
Release date: July 3
Originally slated for a June 12 release, Pop Smoke's posthumous album will be out on July 3. The up-and-coming US rapper was tragically shot dead in an apparent robbery in February this year. Announcing the new release date, Universal Music Group executive Steven Victor posted on Instagram: "Music is the tool of revolution. We have been watching, along with the rest of the world, as long overdue change starts to take root. We have seen Pop's music become the soundtrack of the moment, unifying the masses."
Willie Nelson
Release date: July 3
Country legend Willie Nelson's new album First Rose of Spring is now blooming in summer after being delayed due to the coronavirus pandemic. The album is the follow-up to 2018's Last Man Standing which debuted at Number 1 on the UK's Official Americana Albums Chart.
The Streets 
Release date: July 10
The 12-track mixtape, titled None Of Us Are Getting Out Of This Life Alive, marks The Streets' first album in nearly a decade and features an eclectic set of collaborators including Tame Impala, IDLES, Hak Baker, Ms Banks, Donae'O, Kasien, Dapz on the Map and many more.
Rufus Wainwright
Release date: July 10
American-Canadian singer Rufus Wainwright will be hoping to scoop a sixth UK Top 40 album with Unfollow The Rules. Initially set for April 24, Rufus' first album of original material in eight years, and first with BMG. "I truly wish we were in a different world where the entire album was coming out as intended," Rufus said on Twitter of the delay. "The CDs and vinyl LPs of my new album are stuck in the warehouse as they had to shut down," he continued. "You know I am an old school guy and for me the physical product is extremely important."
DMA'S
Release date: July 10
Sydney trio DMA's were another group forced to put their album on hold due to COVID-19. "Due to everything that's going on, we have had to postpone its release," the band said. "All pre-orders will be honoured and sent out for the new date, and despite the delay [in] the release, we will have new music for you soon – stay safe." Their latest album For Now was their highest-charting yet, hitting the Official Albums Chart Top 20.
Donna Summer
Release date: July 10
Donna Summer's 1983 concert A Hot Summer Night is getting its very first CD and vinyl releases. The CD comes with a DVD of the full performance and the vinyl is purple. Both feature remastered audio and come with a bookset featuring a 7,500 word essay about the singer, made of new interviews with the likes of choreographer Arlene Phillips and film director Brian Grant.
PVRIS
Release date: July 10
PVRIS' second album All We Know of Heaven, All We Need of Hell was their commerical breakthrough and peaked at Number 4 on the Official Albums Chart The US rock trio will hope to score more success with Use Me.
"PVRIS is a unit and very much a team, but the heart and soul of the vision and music always has sourced from me," lead singer Lynn Gunn said. "I'm just saying it now. I fulfilled my own vision of what a role model should be."
Rhys Lewis
Release date: July 10
Rising pop soul singer Rhys Lewis was set to release his debut album on April 24, but moved Things I Chose To Remember's launch date to July 10. "The coronavirus issue takes full priority," said Rhys on Twitter, explaining that "there were some things we wanted to do for the album that we can't do right now."
Ellie Goulding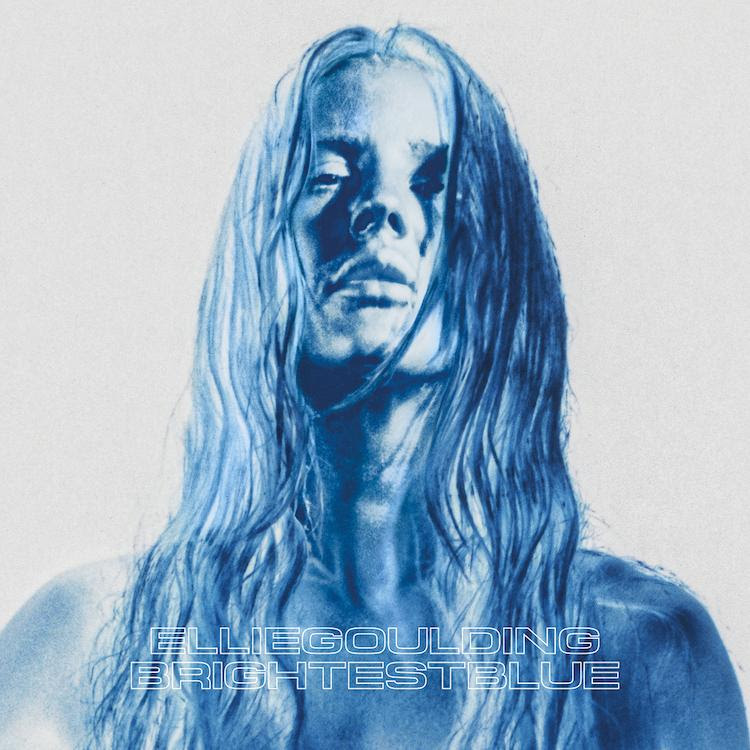 Release date: July 17

Ellie Goulding's fourth album and first in five years, titled Brightest Blue, is one of two halves. The first half appears to be the main album with 13 tracks including latest single Power, which Ellie explained "reflects my vulnerability… it acknowledges a complex world where relationships still dictate our happiness and heartbreak and can still be the most painful thing in the world, no matter how enlightened you are. The tracks also symbolise growing up and becoming a woman." The second half, EG.0, is five tracks mostly made up of her single releases over the past 18 months. "[It] encapsulates my confident, brave and fearless side and features all my recent collaborations."
Lianne La Havas
Release date: July 17

"It's finished" Lianne La Havas tweeted on January 15, quickly clarifying that she was indeed referring to her new album. It's approaching five years since the London-born singer released her last record, 2015's Number 2-peaking Blood. The singer-songwriter's indie-folk soul sound evolved considerably between her first and second albums, so expect some surprises on her third record. Lead single Bittersweet is a glorious soul-folk belter that showcases her vocal incredible range, while Can't Fight feels like a timeless summer jam.
The Chicks
Release date: July 17
Country pioneers Dixie Chicks, now known simply as The Chicks, were due to drop their latest record Gaslighter on May 1, but plans were shelved due to coronavirus. It's the trio's first album in 14 years, and the response to its Jack Antonoff-produced title track has ensured they're back with a bang.
The Pretenders
Release date: July 17
The Pretenders have announced their latest album, titled Hate For Sale. The album is the band's eleventh studio release and the first to be recorded with the now long-standing touring line-up of the group fronted by Chrissie Hynde.
Hate For Sale will be available on CD and heavyweight 12 inch vinyl formats. 
JARV IS - Beyond The Pale
Release date: July 17
The debut album from Jarvis Cocker's new project was been pushed back four months to September 4 from its original May 1 release date. However, the 7-track collection has been brought forward again to July 17.
Ronan Keating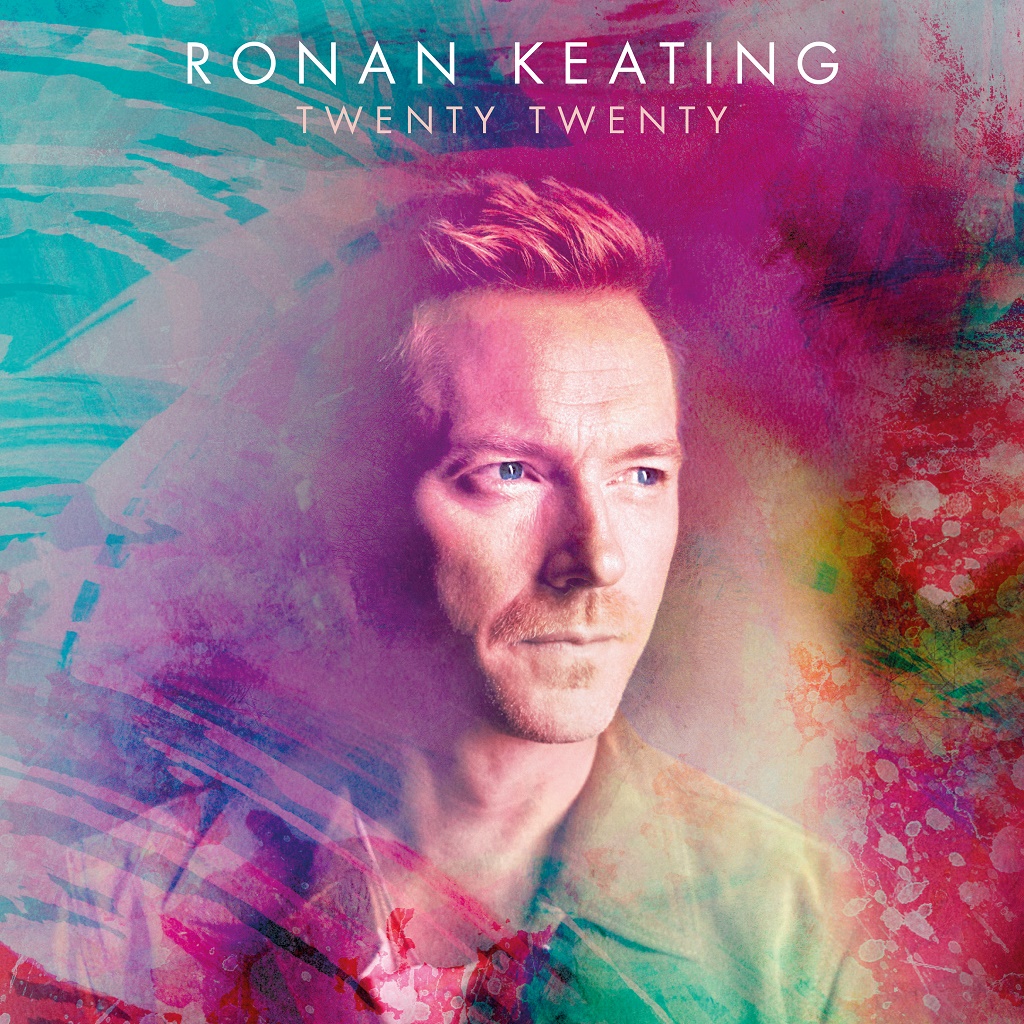 Release date: July 24
Ronan Keating marks 20 years since the release of his first solo album with a new collection titled Twenty Twenty, made up of what he's called  "a greatest hits of brand new music". As well as collaborations with artists, including Emeli Sande on lead single One Of A Kind, the album includes reworkings of his big hits Life Is A Rollercoaster, Lovin' Each Day and When You Say Nothing At All. 
Fontaines D.C.
Release date: July 31
Fontaines D.C. have had a whirlwind 12 months as their debut album Dogrel picked up widespread acclaim and went Top 10 in the UK. Their follow-up, A Hero's Death, was recorded in the US and has a healthy dose of sun-soaked California flavour to it.
Alanis Morissette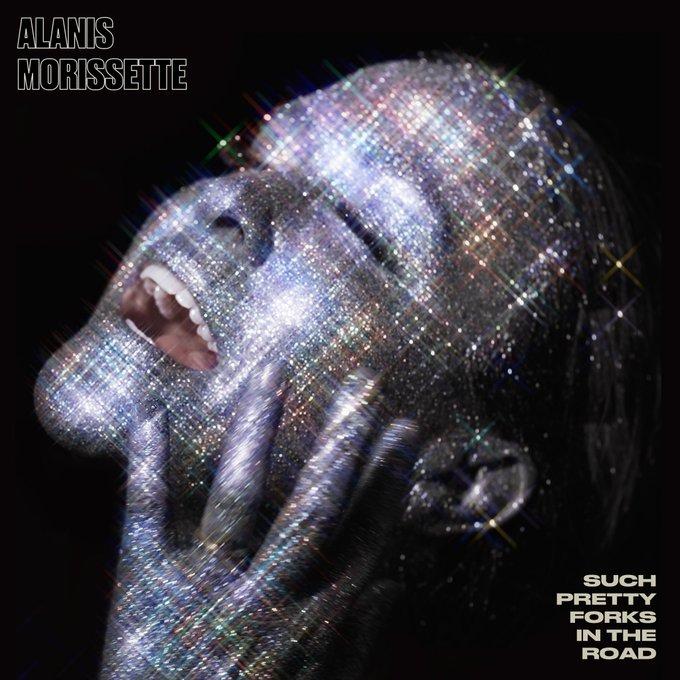 Release date: July 31
Her debut Jagged Little Pill from 1995 is one of the biggest selling albums of all time and in the year of its 25th anniversary, Alanis Morissette is set to return with her first studio album in almost eight years, titled Such Pretty Forks in the Road. Lead single Reasons I Drink came out early December, and the album is also includes Smiling, which was written especially for the Jagged Little Musical which recently opened on Broadway recently.
The Psychedelic Furs
Release date: July 31
After experience a resurgence thanks to use of their songs in hit films and TV shows - including Call Me By Your Name, Stranger Things, Snowfall and Sex Education - British new wave band The Psychedelic Furs release Made of Rain, their first studio album in nearly three decades, on July 31.

Deep Purple
Release date: August 7
Rock veterans Deep Purple were due to release their 21st studio album Whoosh! on June 12 but have postponed the release by two months to August 7. With a chart history spanning 50 years, Deep Purple scored their first UK Top 10 album in 30 years with their last album Infinite in 2017.
Katy Perry
Release date: August 14
Katy Perry's fifth studio album doesn't have a title or a tracklisting yet, but if lead single Daisies is anything to go by, expect it to be a reflective, life-affirming record - particularly as Katy is expecting her first child imminently. New track titles confirmed for the album include Teary Eyed and What Makes A Woman.
Biffy Clyro
Release date: August 14
Biffy Clyro are back - and expect them to be louder than ever before. In an interview with Kerrang! about their new record, called A Celebration of Endings, frontman Simon Neil said: "Well, it's Biffy 2020, motherfuckers! This is a record that only our band could make, I think. After doing the Unplugged album, we realised we weren't at that stage yet as a band. We loved doing the Unplugged tour, but I think if anything it made us fall in love with noise again." The album's lead single Instant History suggest this could be their most pop leaning collection yet.
Rumer 
Release date: August 14
Rumer has taken on songs by country music legend Hugh Prestwood for her fifth studio album. Tracks including June It's Gonna Happen, The Song Remembers When and Hard Times For Lovers are a perfect match for her Karen Carpenter-esque voice.
Declan McKenna
Release date: August 21
London singer-songwriter Declan McKenna says his second album, titled Zeroes, is inspired by the "raw" rock sounds of the 70s, including Bob Dylan, Waterboys and Crosby, Stills and Nash. 
Disclosure 
Release date: August 28
Sibling production duo Disclosure return with their first proper album in five years in August, titled ENERGY. As always, they are delivering on the interesting collaborations - Kelis, Slowthai, Kehlani and Common are just some of the artists featured. 
Hurts 
Release date: September 4
Hurts' new record Faith will feature their "most visceral, personal songwriting" ever. "Raw, claustrophobic cut of electronic pop" lead single Suffer is out now.
IDLES
Release date: September 25
Bristol band IDLES return with their third album, titled Ultra Mono, this September. It's lead track Grounds is blistering, righteous rock that displays a confident step forward in their sound that almost captures the feeling of a hip-hop record.
Travis
Release date: October 10
Scottish rock band Travis release their ninth studio album and first in four years, titled 10 Songs, in October via BMG. Recorded at London's RAK studios and co-produced by frontman Matt Healy and Robin Baynton (Coldplay, Florence & The Machine), the record sees Matt taking the reigns on songwriting across the whole album for the first time since their 2003 album 12 Memories.
The Killers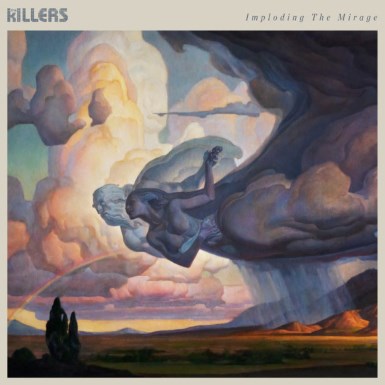 Release date: TBA
They've topped the Official Albums Chart with all five of the previous studio albums and The Killers will be hoping to hit Number 1 yet again with Imploding the Mirage, which is currently awaiting a new release date following its original May 29 date. Lead singer Brandon Flowers hinted in an NME interview that this one might be a bit more synthy than recent releases. Lead single Caution features ex Fleetwood Mac member Lindsay Buckingham on guitar, and the album will feature k.d. lang, Weyes Blood's Natalie Mering, Lucius, Blake Mills, and the War On Drugs' Adam Granduciel on keyboard.
Little Mix
Release date: TBA
After much debate about whether to continue releasing albums or just stick to singles, we're pleased to report Little Mix are pressing ahead with a sixth album, which is expected to be released this year. We had a chat with Jesy about the record back in March around the release of their single Break Up Song, to which she said: "We've got the whole album now, we just need to finish it off. We've recorded about eight songs, so we're about halfway through recording. Break Up Song isn't really an indication of what the album sounds like though – the album isn't '80s. We've just got loads of really sick songs on there."
Kylie Minogue
Release date: TBA
In case you were in any doubt, there is only one Kylie, and it sounds like she's going to cement that very fact on her next album with its mononym title. In a recent interview with GQ, Kylie Minogue said she was returning to disco following a sidestep into country-pop on 2018's Golden. She's been in the studio with German producer Mousse T, DJ Alex Gaudino, and French producer Mirwais, famous for his work with Madonna.
Sam Smith
Release date: TBA
Sam Smith managed to score the biggest debut album of the 2010s with Number 1 album In the Lonely Hour, and its follow-up The Thrill of it All also hit the top in 2017. Sam has gone back to their dancier roots since, with Calvin Harris collaboration Promises going to Number 1. Normani collab Dancing With a Stranger, How Do You Sleep?, a cover of Donna Summer's I Feel Love and Demi Lovato collab I'm Ready suggest Sam's third album, currently untitled (after deciding against its original name To Die For) could be set on the dancefloor. Production includes longtime collaborator Jimmy Napes, plus pop hitmakers Stargate.
Roisin Murphy
Release date: TBA (August)
Roisin Murphy has picked up on the disco-inspired sounds of her popular 2007 album Overpowered for her new record, which she recently said in an interview is coming out in August. The collection will feature recent single Incapable and Murphy's Law - both slinky and highly sophisticated disco.
OneRepublic
Release date: TBA
OneRepublic frontman Ryan Tedder told us in an interview that they planned to release two albums in 2020, with new record Human dropping in the near future. The band's fifth studio album won't be arriving as soon as expected now however. Originally set for May 8, Human has been postponed "due to the current circumstances requiring us to distance ourselves from each other and you."
The band are using the self isolation process to make new music, with current single Better Days written and recorded during lockdown as an impromptu addition to the album.
Bon Jovi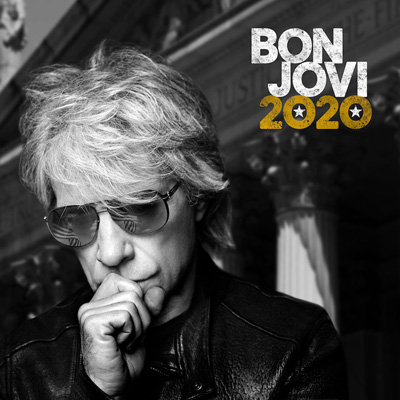 Release date: TBA
Jersey rock veterans Bon Jovi are back with their signature anthemic stadium rock rock on their fifteenth album, called Bon Jovi: 2020. Referring to their last record, released in 2016, Jon Bon Jovi said: "This House Is Not For Sale dealt with a lot of personal matters, and now it's behind us. So, 2020 – of course, it's an election year, but more importantly, it's that I have clear vision going forward."
Originally pencilled in for May 15, a new release date is yet to be determined. Jon told Howard Stern in an interview that he "wrote a new song, because of this pandemic, that I'm gonna add to the record, now that that's delayed."
Melanie C 
Release date: TBA
Mel C has been putting the final touches to her new album in lockdown, the fruits of which so far - Who I Am and Blame It On Me - have been euphoric, electronic dance-pop.
Janet Jackson

Release date: TBA

Pop megastar Janet Jackson will release her 12th studio album Black Diamond later in 2020.
"Black Diamonds are the toughest of all the diamonds, the hardest to cut," said Janet on her Instagram. "I see that as the hardest to hurt or destroy. There is a lot that I have endured. I see myself as a Black Diamond in its purest form. I'm a rock, I have ruff edges but I keep moving forward. I want to show you my strength as well as give you strength."
Alicia Keys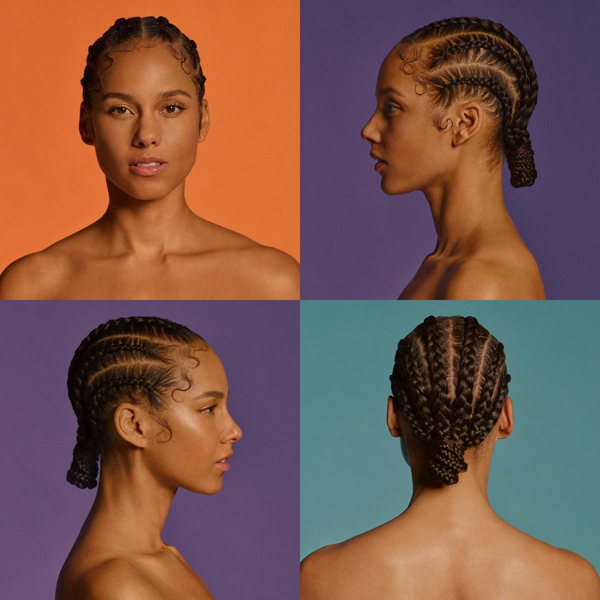 Release date: TBA

Alicia Keys' seventh studio album, titled ALICIA, features modern soul-groove singles Show Me Love, Time Machine and Underdog. The collection was originally slated for a March release, then May, and now... we're not entirely sure right now. Alicia last scored an Official Albums Chart Top 10 in early 2010 when The Element of Freedom became her only chart-topping album. Can she score another?
Lana Del Rey
Release date: TBA

Will the follow-up to Norman F-ing Rockwell come so soon? Sounds like it. No sooner had NFR come out than Lana Del Rey was already talking about an album called White Hot Forever, which she has suggested might be a surprise release. Lana has also been talking about releasing a spoken word album, currently untitled, which was slated for a January 4 release but has been delayed after her family home was burgled. 
Cardi B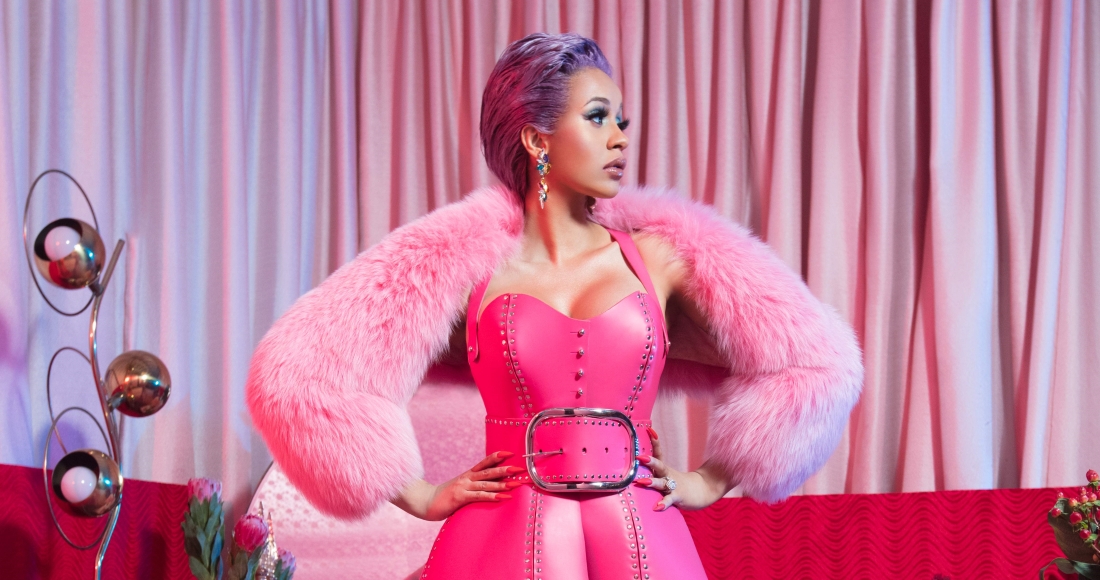 Release date: TBA

2018's Invasion of Privacy showed Cardi B was a force to be reckoned with and its follow-up is likely to be an even bigger event. Cardi's told fans on an Instagram Live broadcast that the album will be named after world-famous golf champion Tiger Woods, but later clarified she was just joking – although she did admit "but I kinda like it too", so who knows?! No concrete release date yet, but she recently announced on Instagram the project was ready to go.
Becky Hill
Release date: TBA

Following her sort-of-debut compilation album, Becky Hill is planning to release her proper debut album in 2020 - or so it says in the announcement for her biggest UK tour yet, which kicks off in November this year. New music would make sense before then, right? New single Heaven On My Mind with Sigala is out now.
Texas
Release date: TBA
Scottish music royalty Texas are currently prepping their 11th studio album Hi. Their first collection in lockdown was in the mastering stage in May according to Alistair Norbury, president of the band's record label BMG.