As 2001 kicked off with a Number 1 single by a fictional character made of playdough - Can We Fix It? by Bob The Builder - it was a year that continued to be full of surprises. 
For the Official Singles Chart, it was a busy year, too with 31 Number 1 singles in total, although this was admittedly less than the record of 43 separate chart-toppers from the previous year. 
Chief among them is a song that defined the early aughts with its futuristic soundscape and innovative visuals. Kylie Minogue's Can't Get You Out Of My Head submerged her head-first into a world of electronica-influenced synth-pop that would influence a generation of artists to come, from Lady Gaga to La Roux.
Reigning supreme at Number 1 for a solid month in November of that year, it sold over 300,000 copies in its first week alone and is now considered the Aussie pop icon's signature song.
The fledgling years of reality TV were in full effect, too. Britain got its first (but certainly not its last) pop group created by committee as Hear'Say became winners of Popstars and sold over half a million copies in a week with their debut single Pure and Simple. Another would follow the same year (The Way To Your Love) before the group's dramatic fall from grace and eventual split just one year later.
Some of our best-loved pop stars also scored some of their best-known hits this year too. Two Spice Girls scored solo Number 1s in 2001 - Emma Bunton gained her first with the wistful What Took You So Long?, while Geri Halliwell scored her fourth consecutive chart-topper with It's Raining Men setting a record at the time for the most Number 1s collected by a British female solo artist.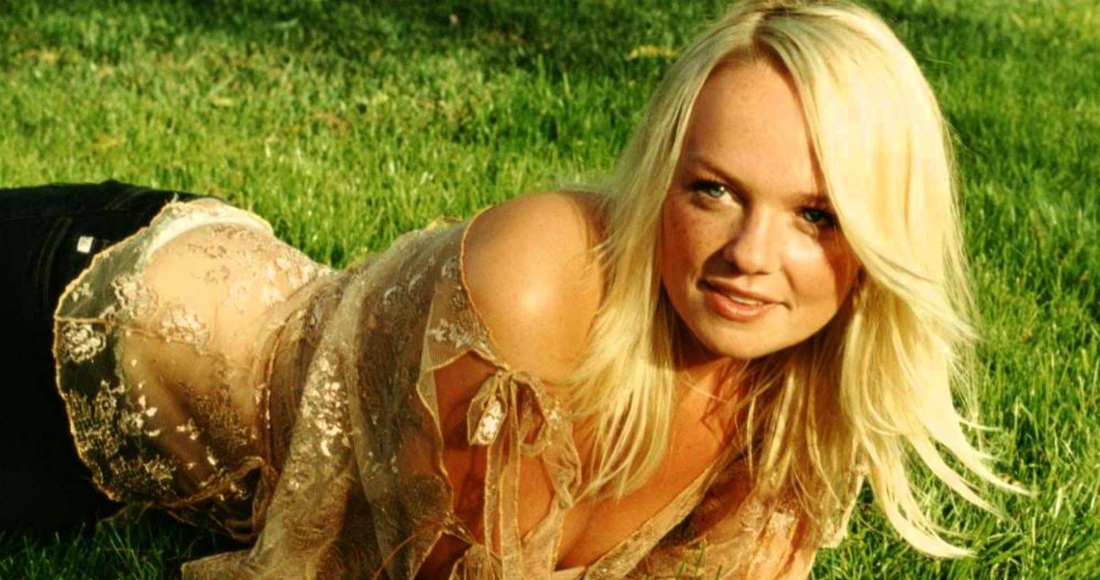 Sophie Ellis-Bextor may have held discos in her kitchen in 2020, but in 2001, she was murdering people on the dancefloor, with her signature hit reaching Number 2 this year. Steps also broke up dramatically on Boxing Day 2001, but they did score one last Top 10 hit with their cover of Diana Ross' Chain Reaction peaking at Number 2.
2001 was also a benchmark year for the homegrown rap and hip-hop scene in the UK. So Solid Crew's 21 Seconds became the first-ever UK garage track to top the Official Singles Chart. Famously, the song took its name from the allotted time each member of the group had to spit their verse on the track. 
For rock fans, 2001 would also prove to be revelatory. Linkin Park had released their first album Hybrid Theory a year prior, but would gain their first UK Top 10 single when torch song In The End hit Number 8. Canadian pop-punk upstarts Sum 41 also kicked up a fuss upon arrival, peaking at Number 8 with Fat Lip. The Strokes gained their first UK Top 20 hit with Last Nite, the first single from their influential debut album Is This It, landing Number 14 and leaving a lasting impression.
The best-selling single this year, however, may be a bit of a surprise. Managing to shift well over 1 million copies that year, Shaggy's confessional bop It Wasn't Me with RikRok topped the Official Singles Chart for just one week, but its influence was palpable all year long. 
Number 1 Singles
Bob The Builder - Can We Fix It?
Rui Da Silva ft. Cassandra - Touch Me
Jennifer Lopez - Love Don't Cost A Thing
Limp Bizkit - Rollin'
Atomic Kitten - Whole Again
Shaggy - It Wasn't Me
Westlife - Uptown Girl
Hear'Say - Pure and Simple
Emma Bunton - What Took You So Long?
Destiny's Child - Survivor
S Club 7 - Don't Stop Movin' 
Geri Halliwell - It's Raining Men
DJ Pied Piper and the Master of Ceremonies - Do You Really Like It
Shaggy ft. Rayvon - Angel
Christina Aguilera, Lil' Kim, Mya and P!nk - Lady Marmalade
Hear'Say - The Way To Your Love
Roger Sanchez - Another Chance
Robbie Williams - Eternity
Atomic Kitten - Eternal Flame
So Solid Crew - 21 Seconds 
Five - Let's Dance
Blue - Too Close
Bob The Builder - Mambo No. 5
DJ Ötzi - Hey Baby
Kylie Minogue - Can't Get You Out Of My Head
Afroman - Because I Got High
Daniel Bedingfield - Gotta Get Thru This
Robbie Williams and Nicole Kidman - Somethin' Stupid
Top 10 Singles
Nelly Furtado - I'm Like A Bird (5)
Manic Street Preachers - So Why So Sad (8)
Janet Jackson - All For You (3)
Gabrielle - Out Of Reach (4)
Missy Elliott - Get Ur Freak On (4)
Madonna - What It Feels Like For A Girl (7)
Jennifer Lopez - Play (3)
Nelly ft. City Spud - Ride Wit Me (3)
Eve - Who's That Girl (6)
Dido - Thank You (3)
Blue - All Rise (4)
Travis - Sing (3)
D12 - Purple Pills (2)
Stereophonics - Have A Nice Day (5)
NSYNC - Pop (9)
Ian Van Dahl - Castles In The Sky (3)
Destiny's Child - Bootylicious (2)
Eve ft. Gwen Stefani - Let Me Blow Ya Mind (4)
Louise - Stuck In The Middle With You (4)
Supermen Lovers ft. Mani Hoffman - Starlight (2)
Samantha Mumba - Baby Come On Over (5)
Victoria Beckham - Not Such An Innocent Girl (6)
Steps - Chain Reaction (2)
Mary J Blige - Family Affair (8)
Michael Jackson - You Rock My World (2)
Linkin Park - In The End (8)
Britney Spears - I'm A Slave 4 U (4)
Alicia Keys - Fallin' (3)
Jennifer Lopez - I'm Real (4)
Sophie Ellis-Bextor - Murder On The Dancefloor (2)
Jamiroquai - Little L (5)
Alien Ant Farm - Smooth Criminal (3)
iio - Rapture (2)
Riva ft. Dannii Minogue - Who Do You Love Now? (3)
The Ones - Flawless (7)
Texas - Inner Smile (6)
BBMak - Back Here (5)
Gorillaz - Clint Eastwood (4)
Crazy Town - Butterfly (3)
Ronan Keating - Lovin' Each Day (2)
Basement Jaxx - Romeo (6)
Liberty X - Thinking It Over (5)
OPM - Heaven Is A Halfpipe (4)
Usher - U Remind Me (3)
Feeder - Buck Rogers (5)
Mis-Teeq - One Night Stand (5)
Dandy Warhols - Bohemian Like You (5)
P!nk - You Make Me Sick (9)
Dr Dre feat. Snoop Dogg, Kurpt and Nate Dogg - The Next Episode (3)
U2 - Stuck In A Moment You Can't Get Out Of (2)
Mya - Case of the Ex (3)
Planet Funk - Chase The Sun (5)
Wheetus - Teenage Dirtbag (2)
Toploader - Dancing In The Moonlight (7)
Dido - Here With Me (4)
Outkast - Ms Jackson (2)
Kate Winslet - What If (6)
Ricky Martin ft. Christina Aguilera - Nobody Wants To Be Lonely (2)
Faith Hill - There You'll Be (3)
R.E.M - Imitation Of Life (6)
Ash - Shining Light (8)
Robbie Williams - Let Love Be Your Energy (10)
M.O.P - Cold As Ice (4)
City High - What Would You Do? (3)
Stereophonics - Handbags & Gladrags (4)
Top 40 Singles
Avalanches - Since I Left You (16)
Mariah Carey - Loverboy (12)
Sum 41 - In Too Deep (13)
The Strokes - Last Nite (14)
Daft Punk - Harder, Better, Faster, Stronger (25)
Blu Cantrell - Hit Em Up Style (Oops) (12)
Alcazar - Crying At The Discotheque (13)
Zero 7 - Destiny (30)
Listen to the full playlist of 100 songs turning 20 in 2021 on Deezer here and on Spotify below:
Article image: Ed Betz/AP/Shutterstock (Shaggy)