You know the deal: vinyl is (still) very much back. Last year saw sales increase for an eleventh consecutive year, with 1 in 10 physical album purchases being on wax. Over 12,000 albums were pressed on vinyl in 2018, with 4.2 million units being shifted in the UK alone.
As well as new albums being pressed on vinyl, there are plenty of reissues, represses and special box set releases to look forward to in 2019...
Lissie
Lissie is putting a spin on a greatest hits collection with When I'm Alone: The Piano Retrospective, released on April 5. Matching the ivories played during the record, the album is being pressed on white vinyl.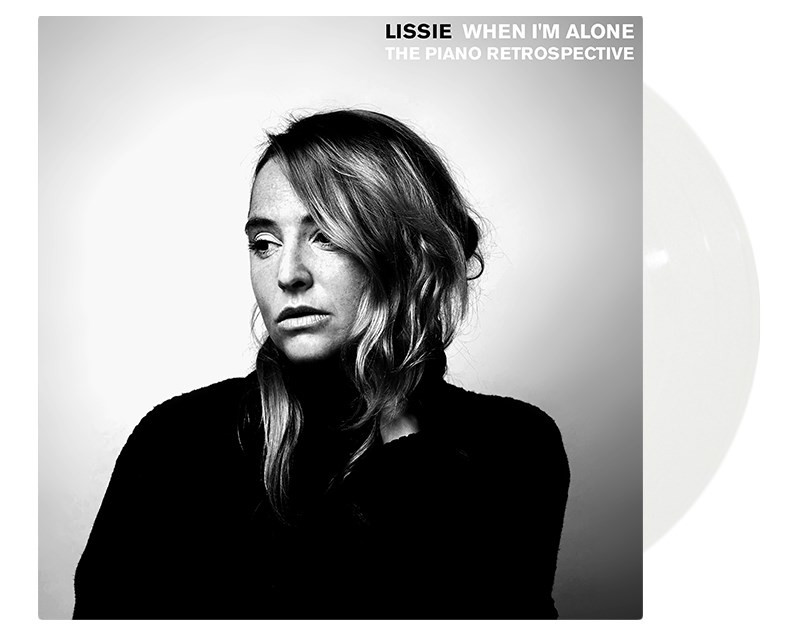 Circa Waves
The Liverpool indie rockers are gearing up to release their third album, What's It Like Over There, on April 5. For vinyl fans, the record will be available in black or blue, plus there's still chance to nab a signed test pressing limited to 50 copies worldwide.
Emma Bunton
1000 numbered and signed copies of Baby Spice's first solo album in 13 years My Happy Place will be available on vinyl, and they're pretty in pink. The downside to the signed LPs is that all of them have sold out! Good luck rummaging through Discogs for those. A second run of unnumbered vinyl is now happening, and you can still pick up the album up on pink and blue cassette if you're into a collectable. 
Paramore
Good news: Paramore's breakthrough album RIOT! is being reissued on vinyl! Bad news: The incredible new orange and yellow pressing is exclusive to Urban Outfitters in the US. If you're planning a Stateside trip from April 12 onwards, then you might be in luck to pick this one up.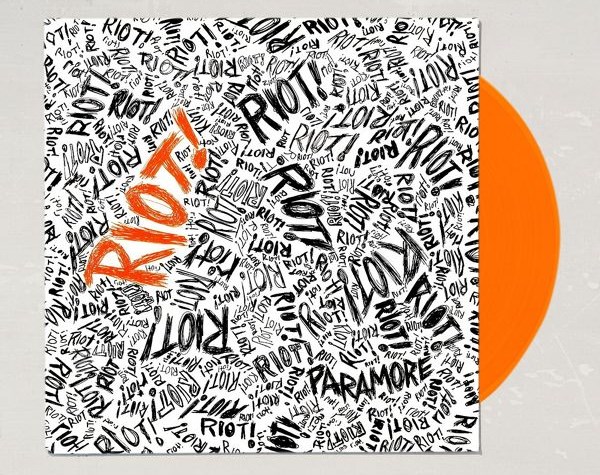 Record Store Day
2019's Record Store Day will feature more independent record shops than ever before promoting the vinyl revival by selling an incredible assortment of limited edition records available for one day only - April 13, 2019. Click here to see a full list of the 545 one-time releases that are coming soon, incl. records from Mark Ronson & Miley Cyrus, Peter Gabriel, Prince, Aretha Franklin, Robyn and Queen.
Jade Bird
You've most likely heard Jade Bird's Love Has All Been Done Before on the radio a lot over the past few weeks. Her self-titled debut album is released on April 19 and has a white vinyl pressing available on her webshop, plus you can pick up a black copy on Amazon.
Massive Attack
Mezzanine was the album that put Massive Attack on the map, spawning singles like Risingson and Teardrop. 21 years after it hit Number 1 on the Official Chart, the album has been remastered and is available in this, quite frankly, gorgeous vinyl box set. Out on April 19, the package includes the newly mixed reissue on orange vinyl, and previously unheard Mad Professor remixes from the original 1998 sessions on a separate pink LP.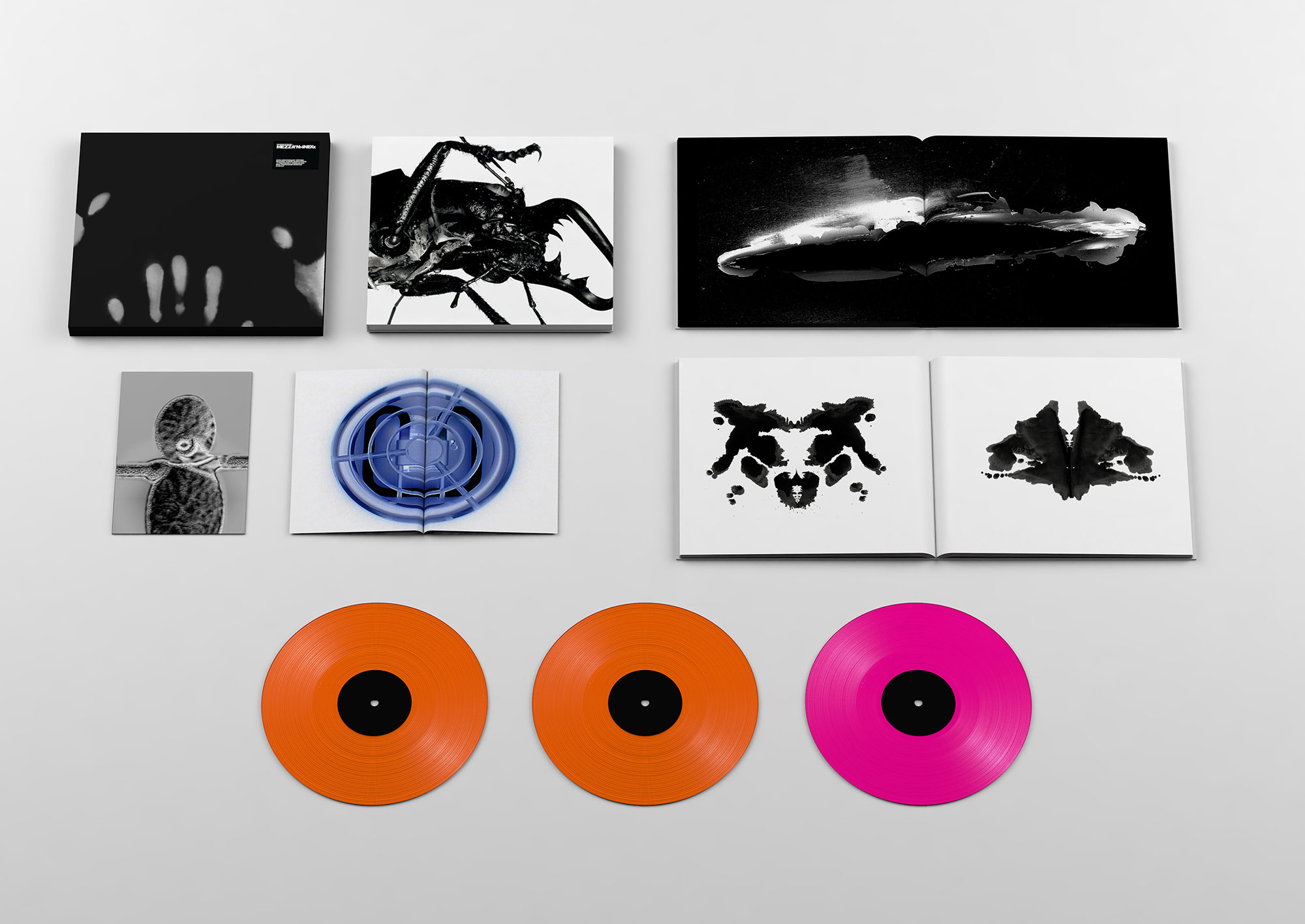 The Cranberries
The Cranberries' final album In The End will be released via BMG on April 26, with children posing as the four band members in-front of a scrapyard on the cover. A rare rust red colouration of the album that matches the album artwork will be available via Rough Trade, with it being available on black as standard and picture disc exclusively on Amazon.
Dean Lewis
One of Australia's biggest breakthrough artists of the past 12 months, Dean Lewis releases his debut album on March 22, but we have to wait a little longer for it on the vinyl format. It will be worth the extra two months however, as Dean is pressing A Place We Knew on sunny orange wax. 
Vampire Weekend
Also pressing on orange vinyl are Vampire Weekend, who put out Father Of The Bride, their first album in six years on May 3. For vinyl fans, the aforementioned orange version and a regular black model will be released, while a green cassette will also make its way onto the shelves.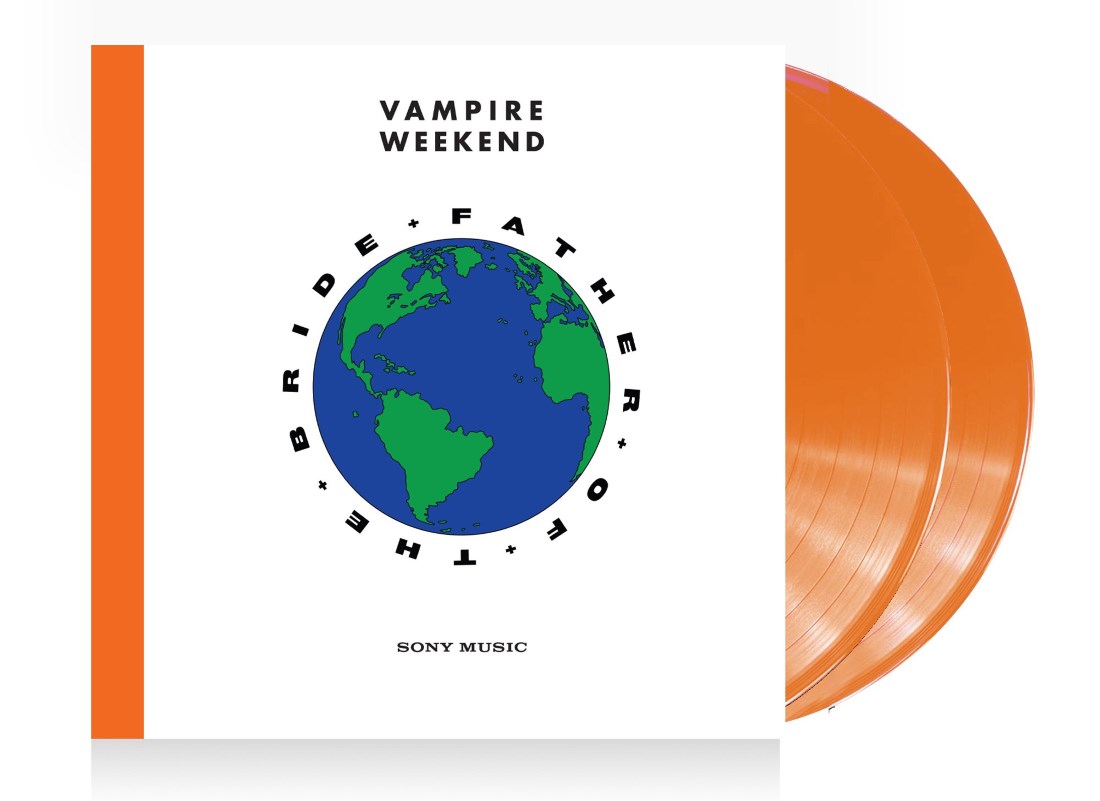 Lewis Capaldi
Man of the moment Lewis Capaldi is known for his self-deprecating jokes, but he's taking vinyl seriously guys. His debut album Divinely Uninspired To A Hellish Extent is being pressed on black as the norm, with a special red version also available that is housed in a gatefold sleeve with an eight-page booklet. It can be yours from May 17.
Pink Floyd
A special 25th anniversary remastered edition of Pink Floyd's The Division Bell is getting a double vinyl release on June 7. The album was the last one to be recorded by the band in 1994, debuted at Number 1 in four countries including the UK and has over 12 million total album sales worldwide. 
This new edition features will be available on translucent blue vinyl - echoing the original limited blue vinyl release in 1994.
Will Young
Believe it or not but Will's seventh studio album Lexicon will be his first on vinyl! Available to pre-order now, the June 14 release will come in two colours, black and orange, while a signed test pressing limited to 50 copies is also available.
Louise
Let's go around again. You can be spinning new Louise for the first time in 16 years later in 2019 when the pop siren releases her fourth studio album Heavy Love on October 18. A signed test pressing is in stock, as are the standard black version and a more limited white wax variant. If you're into cassettes too, there's two to collect - the normal version of the album is on silver, and the deluxe album on white.