You know the deal: vinyl is (still) very much back. Last year saw sales increase for an eleventh consecutive year, with 1 in 10 physical album purchases being on wax. Over 12,000 albums were pressed on vinyl in 2018, with 4.2 million units being shifted in the UK alone.
As well as new albums being pressed on vinyl, there are plenty of reissues, represses and special box set releases to look forward to in 2019...
Pink Floyd
A special 25th anniversary remastered edition of Pink Floyd's The Division Bell is getting a double vinyl release on June 7. The album was the last one to be recorded by the band in 1994, debuted at Number 1 in four countries including the UK and has over 12 million total album sales worldwide. 
This new edition features will be available on translucent blue vinyl - echoing the original limited blue vinyl release in 1994.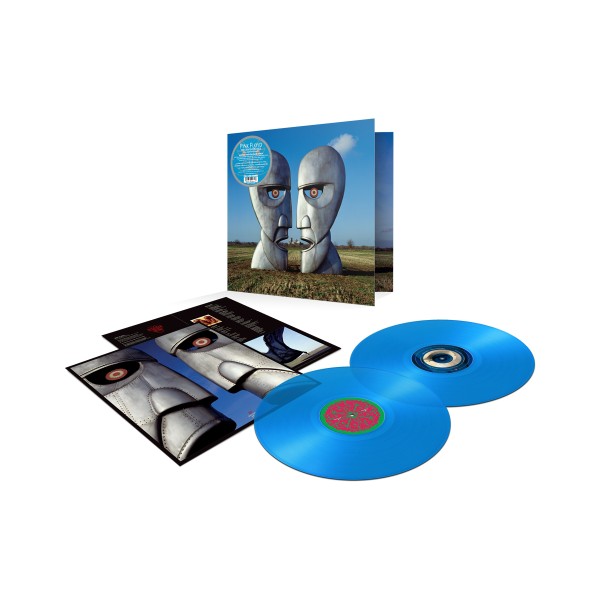 Janet Jackson
Gimme a beat! Janet Jackson's breakthrough 1986 solo album Control is being reissued on vinyl, back on black plastic for the first time in over 30 years. There's also a special red translucent edition coming too. Pick up your copy on June 7 if you're Nasty.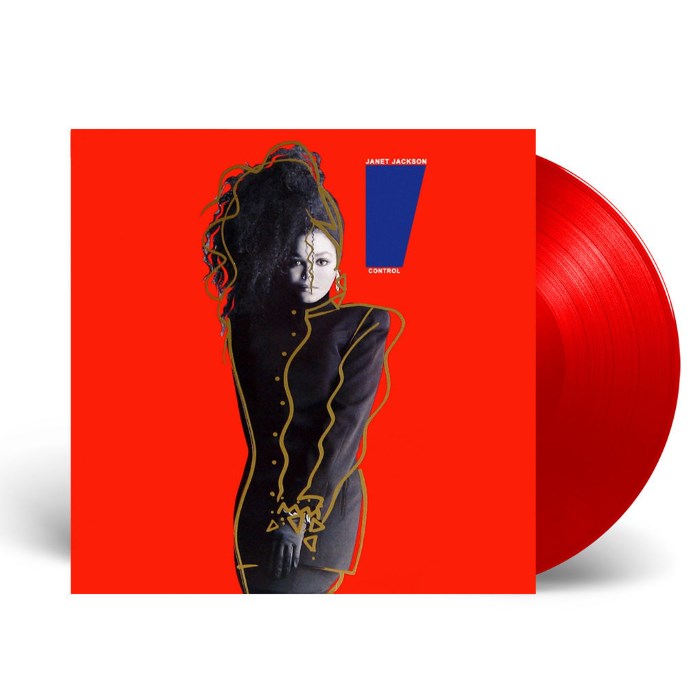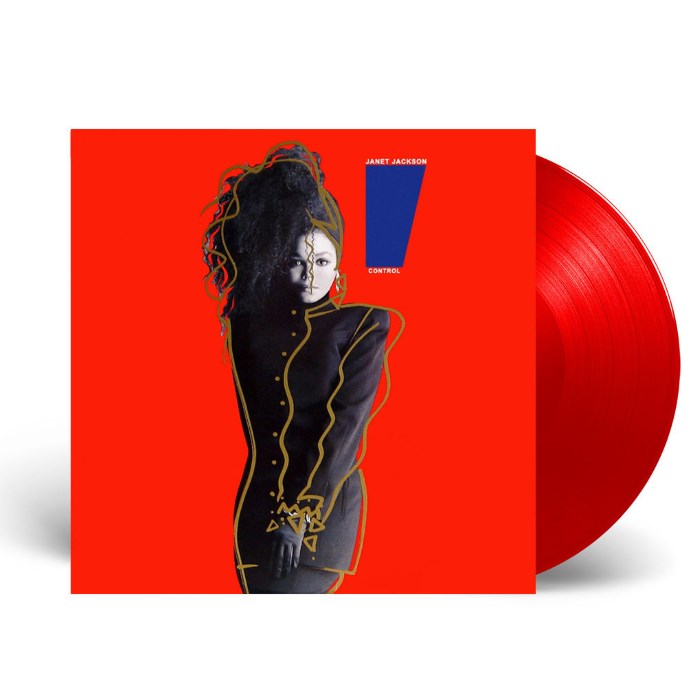 HMV Vinyl Week
After a troubling few months for HMV, the retailer is bouncing back in a big way with the return of HMV Vinyl Week. From June 7, hundreds of records will be discounted, while a selection of new, limited edition pressings will be available in store on June 15.
The UK's best-selling album of all-time Queen's Greatest Hits is being released on red vinyl, while Amy Winehouse's debut album Frank will be pressed to pink vinyl, limited to just 500 copies. Click here to view the full list of limited exclusives.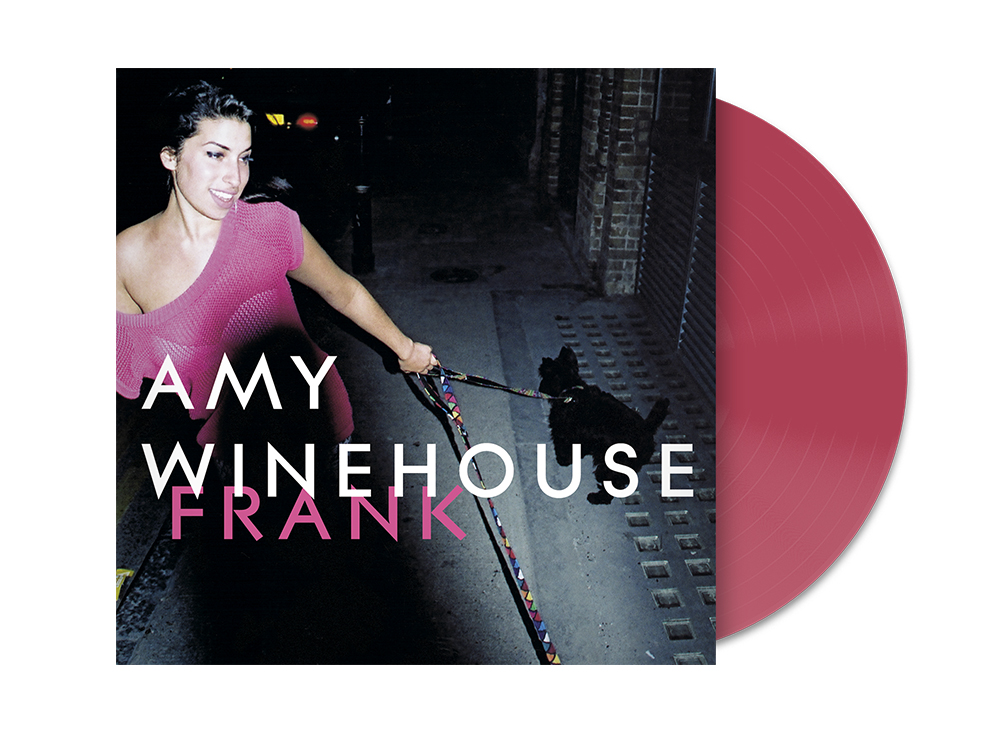 Madonna
The Queen of Pop's 14th studio album Madame X is coming soon on some Xciting vinyl formats. Available on black as standard, there is a web exclusive clear vinyl pressing, a limited blue pressing limited to 1,000 copies sold out, and there's a rainbow picture disc, with proceeds going to LGBT charity The Trevor Project. There's also a 7-inch picture disc single for I Rise. Released June 14.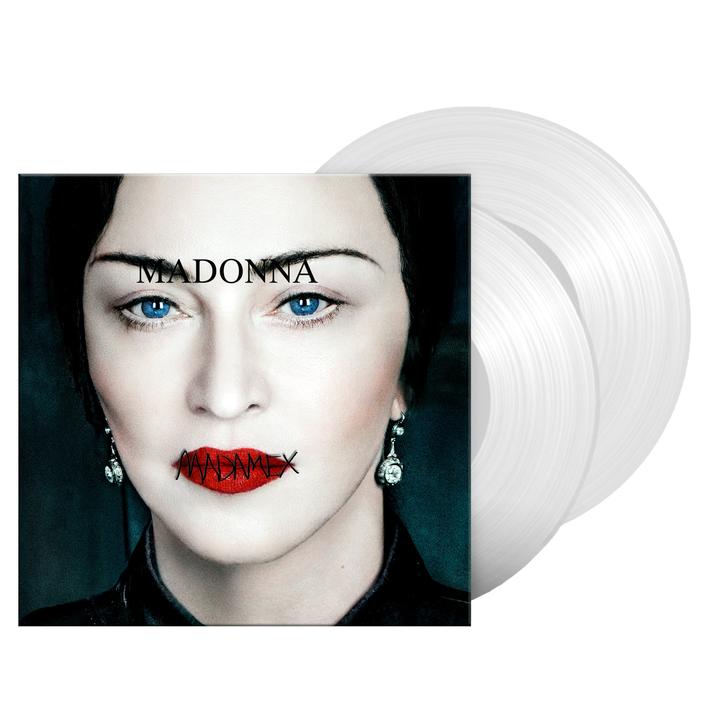 Will Young
Believe it or not but Will's seventh studio album Lexicon will be his first on vinyl! Available to pre-order now, the June 21 release will come in two colours, black and orange, while a signed test pressing limited to 50 copies is also available.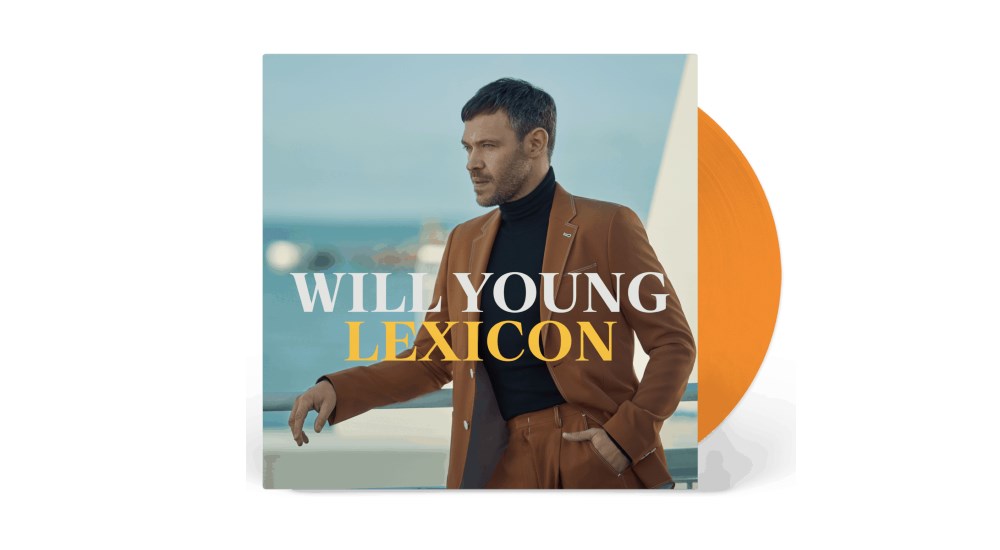 P!nk
Pink's new album Hurts 2B Human is released on April 26, but you'll have to hold out for a vinyl copy. The wax version will be available from June 21. There's a black variant as standard, while Target in the US are stocking a pink and blue marble version... that we want. SO. MUCH.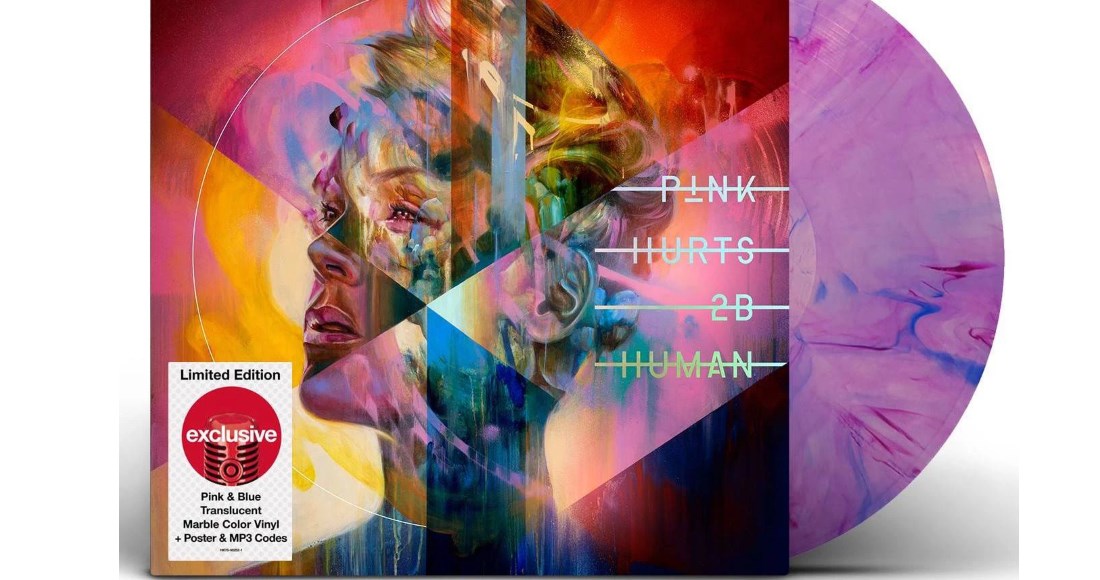 Spice Girls
You know what to do with your wallet: slam it to the left and shake it to the right. To coincide with the Spice Girls' reunion, their Greatest Hits album is being pressed on vinyl for the first time, available as a picture disc. Originally only available 2,500 copies would be pressed and a release was scheduled for May, but now there will be a wider roll-out available from June 28.
Kacey Musgraves
If you're planning a trip to the US soon, and you're a fan of Kacey Musgraves, then you're in luck. A new picture disc version of the 2019 GRAMMY winning Album of the Year Golden Hour is being released on July 12, exclusive to Barnes & Noble. The record has sold out online, so let's hope you can ring up a pal to collect one in-store for you.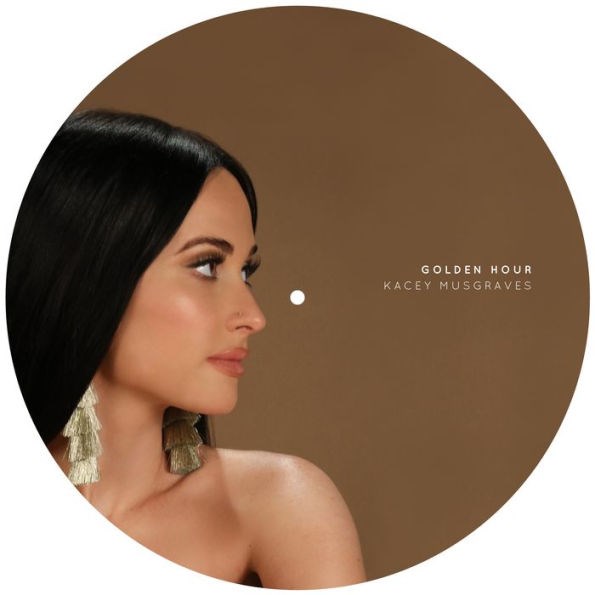 Carly Rae Jepsen
Carly's new album is full of pop gemstones, and it'll look like a gemstone when pressed on clear vinyl. Dedicated will be released on July 12. Unfortunately folks here in the UK, it is a US exclusive in Urban Outfitters, but with some of the other records from UO that feature here, you could make up quite the shopping list.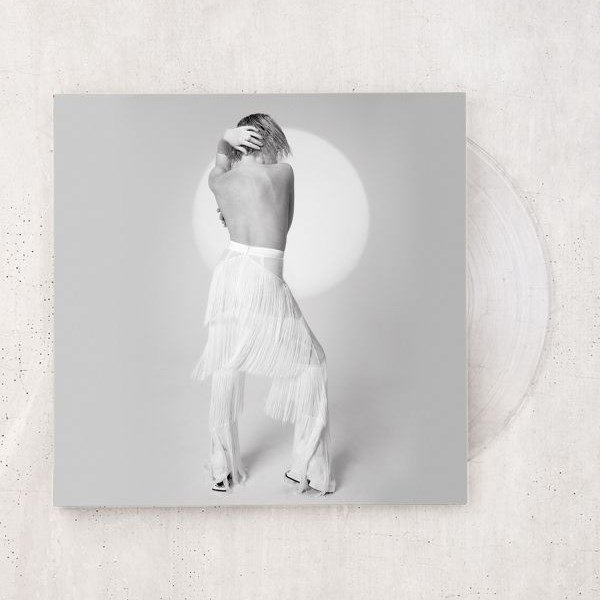 Taylor Swift
Taylor Swift celebrates the release of her new single ME! with not one, two or three, but FOUR vinyl singles. Three 7" variants with alternate covers were available on her webshop during release week only, while the fourth was a 12" picture disc featuring her and the song's collaborator Brendon Urie. Shipment is expected in July. If you missed out, then we hope you have really awesome friends who bought several copies!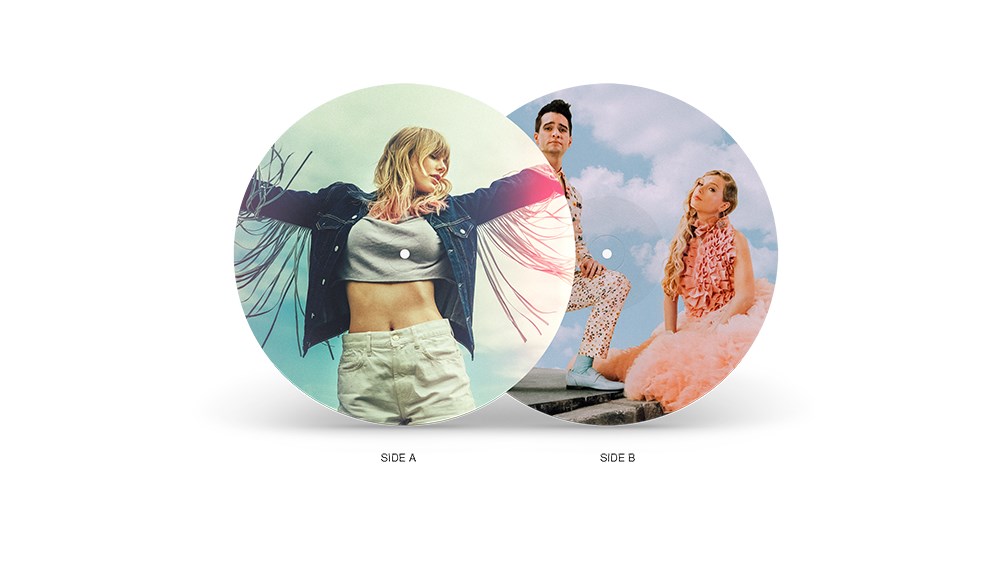 Shawn Mendes
The Canadian heartthrob also has vinyl singles on the way, each coming with a unique voicenote. His new single I Can't Have You was available to purchase on pink, orange and blue vinyl until May 9 only, and will ship in July. Much like Taylor's records, if you didn't get your mitts on these, good luck on eBay...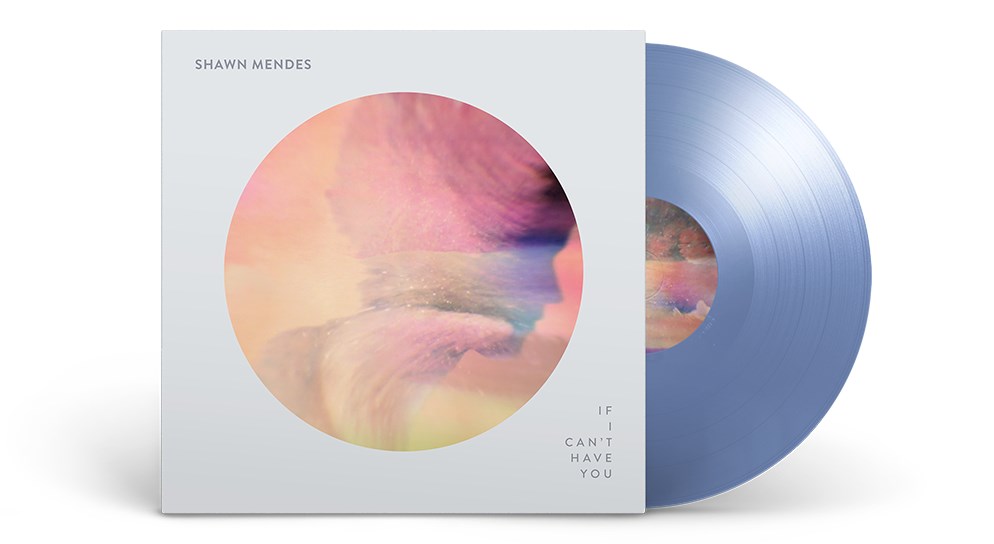 Jonas Brothers
Jonas Brothers have enjoyed one of the biggest comebacks this decade, and they're going BIG with vinyl too. Shipping in July, Nick, Kevin and Joe are releasing their upcoming album Happiness Begins (available on CD and digital from June 7) on three different vinyl variants, each with a different insert of a particular brother. Joe's vinyl is green, Nick's is pink, while Kevin's is blue.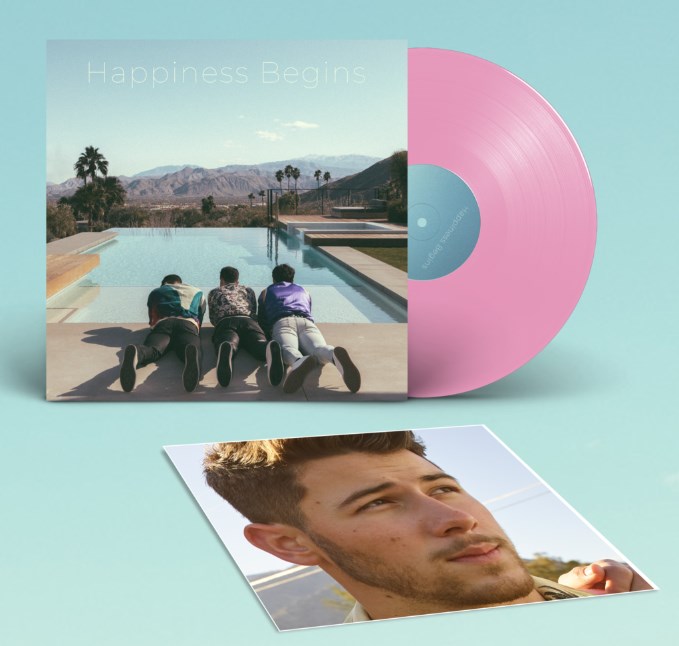 Sam Fender
The 2019 BRITs Critics' Choice winner is releasing his debut album on August 9. Sam's Hypersonic Missiles will be available in three vinyl editions: black as standard, clear as an indies exclusive, and his webstore has the incredibly named 'Black and White Cornetto' variant.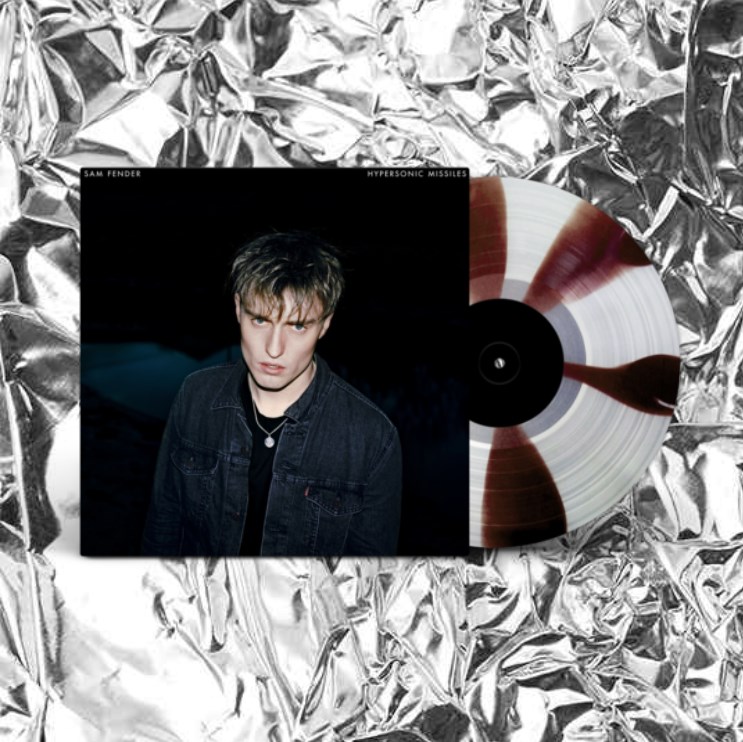 Louise
Let's go around again. You can be spinning new Louise for the first time in 16 years later in 2019 when the pop siren releases her fourth studio album Heavy Love on October 18. A signed test pressing is in stock, as are the standard black version and a more limited white wax variant. If you're into cassettes too, there's two to collect - the normal version of the album is on silver, and the deluxe album on white.