You know the deal: vinyl is (still) very much back. Last year saw sales increase for an eleventh consecutive year, with 1 in 10 physical album purchases being on wax. Over 12,000 albums were pressed on vinyl in 2018, with 4.2 million units being shifted in the UK alone.
As well as new albums being pressed on vinyl, there are plenty of reissues, represses and special box set releases to look forward to in 2019...
Florence + The Machine 
Has it really been ten years since Florence + The Machine's debut album? To celebrate, the chart-topping record is being re-released with lots of demos, acoustic mixes and two previously unreleased songs, My Best Dress and Donkey Kosh. Check out the full track listing here.
A special cloth bound vinyl deluxe box set includes burgundy coloured vinyl and an LP of bonus material, as well as postcards and inserts, showcasing previously unseen images from the Lungs era. Out August 16.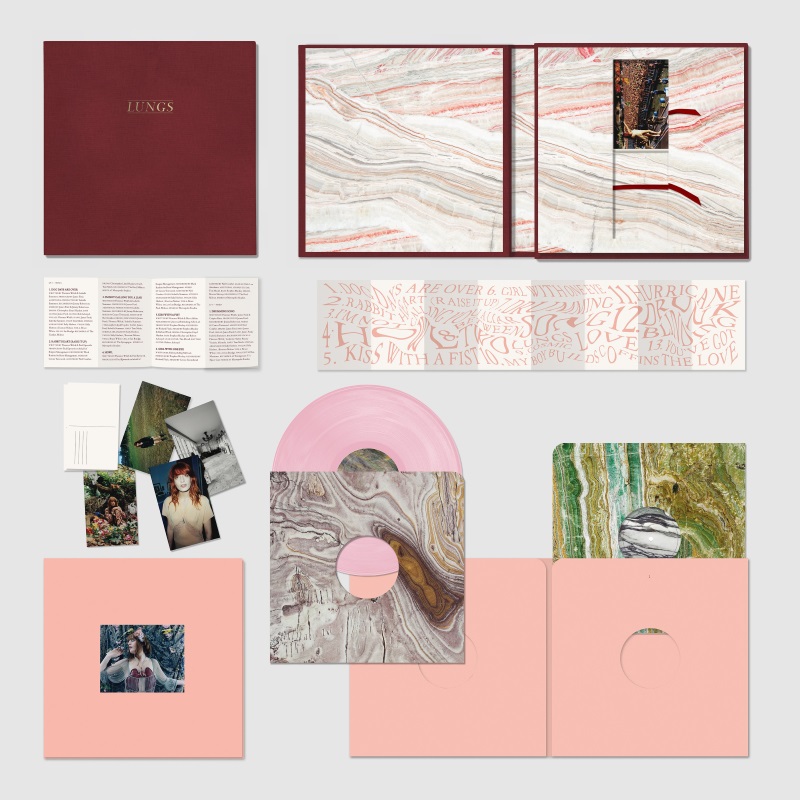 MORE: The Official Top 40 bestselling vinyl releases of 2019 so far
Jonas Brothers
Fresh from releasing their first studio album in 10 years, Jonas Brothers are putting it out on a limited vinyl release. Already available on their official website in pink, blue and green tying in with each brother, Happiness Begins will also be pressed to red vinyl. Exclusive to Urban Outfitters in the US, the limited edition run spans 3,000 copies and can be yours from August 16.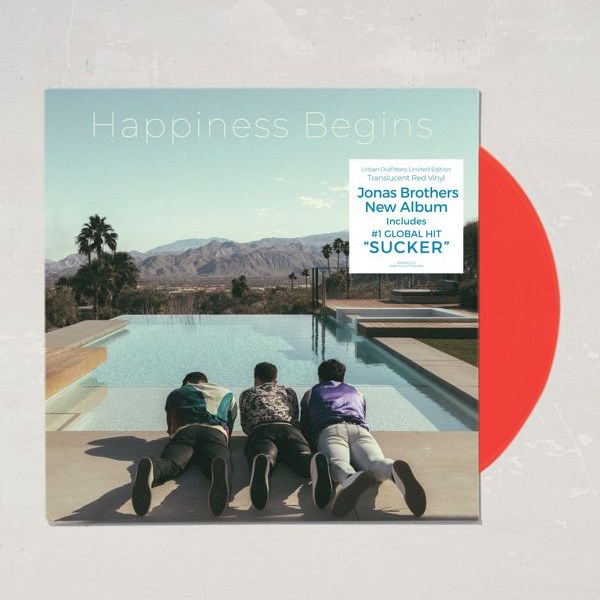 Mabel
While Mabel's album is available now on all formats, lucky fans in the United States are getting their own exclusive LP starting August 22. Urban Outfitters are stocking a blue variant of High Expectations, limited to 1,500 units only. Make sure you factor in any potential customs charges if you're shipping to the UK!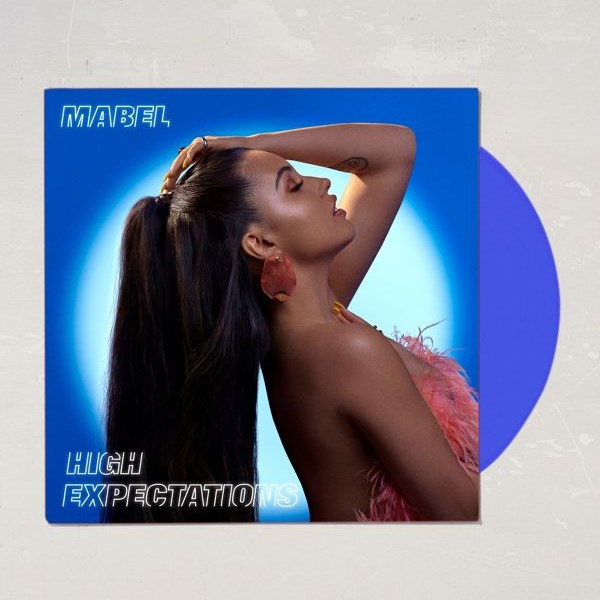 MORE: The Official Top 40 biggest songs of 2019 so far
Sheryl Crow
Only the third Sheryl album given the vinyl treatment, her upcoming final studio album Threads will be available on black, plus a denim coloured variant is getting a limited edition cycle too. Read our interview with Sheryl about the collaborations album, out August 30.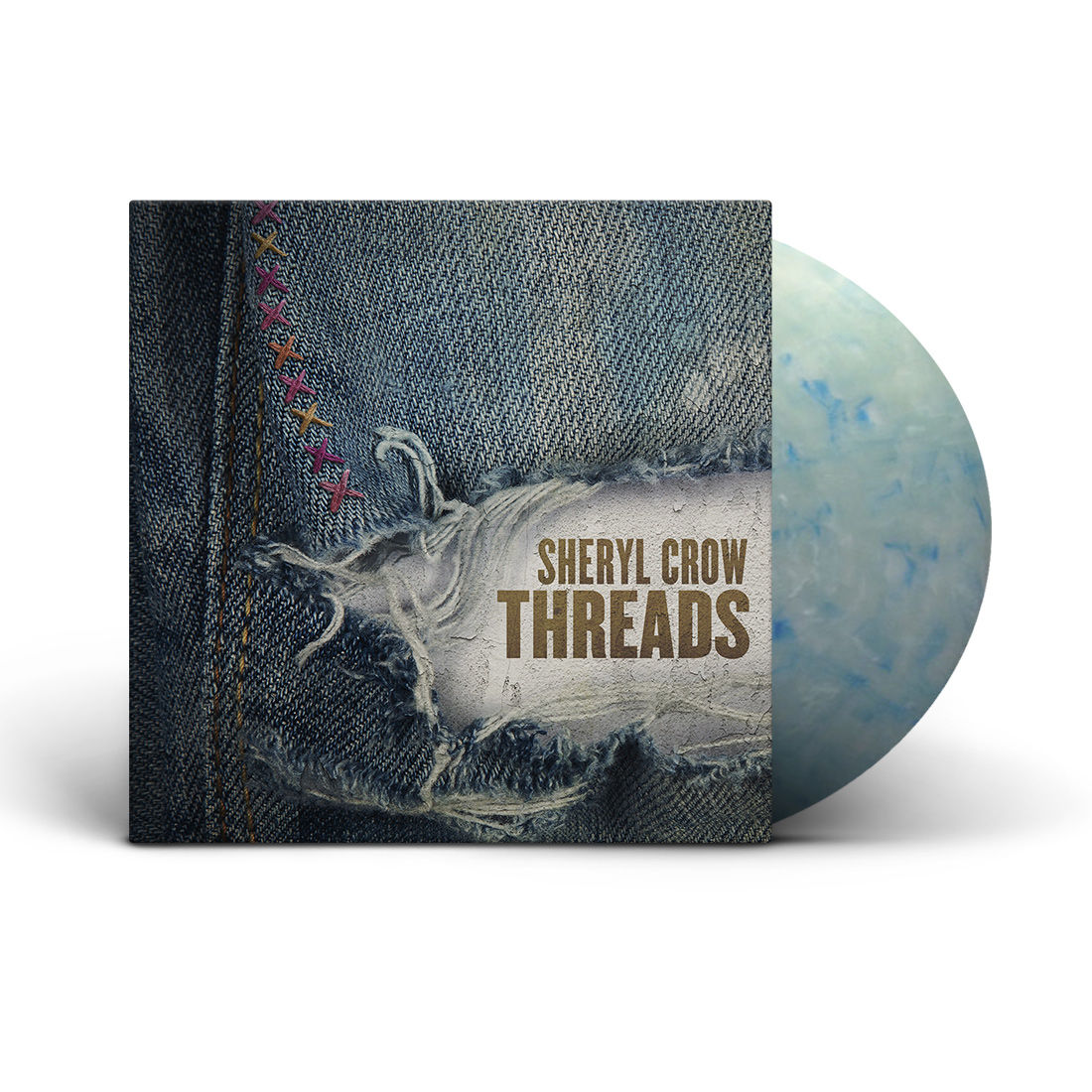 Lana Del Rey
Lana Del Rey is going all-out with vinyl formats for her new album. Her fifth studio set Norman F**king Rockwell is being released on August 30, with four 12" variants being made available. The album will come on black as standard, while hmv and indie retailers will also be selling a blue variation. Urban Outfitters US (those guys again!) are stocking a pink edition with alternate artwork, and finally, Lana's webshop will be home to an exclusive lime green pressing.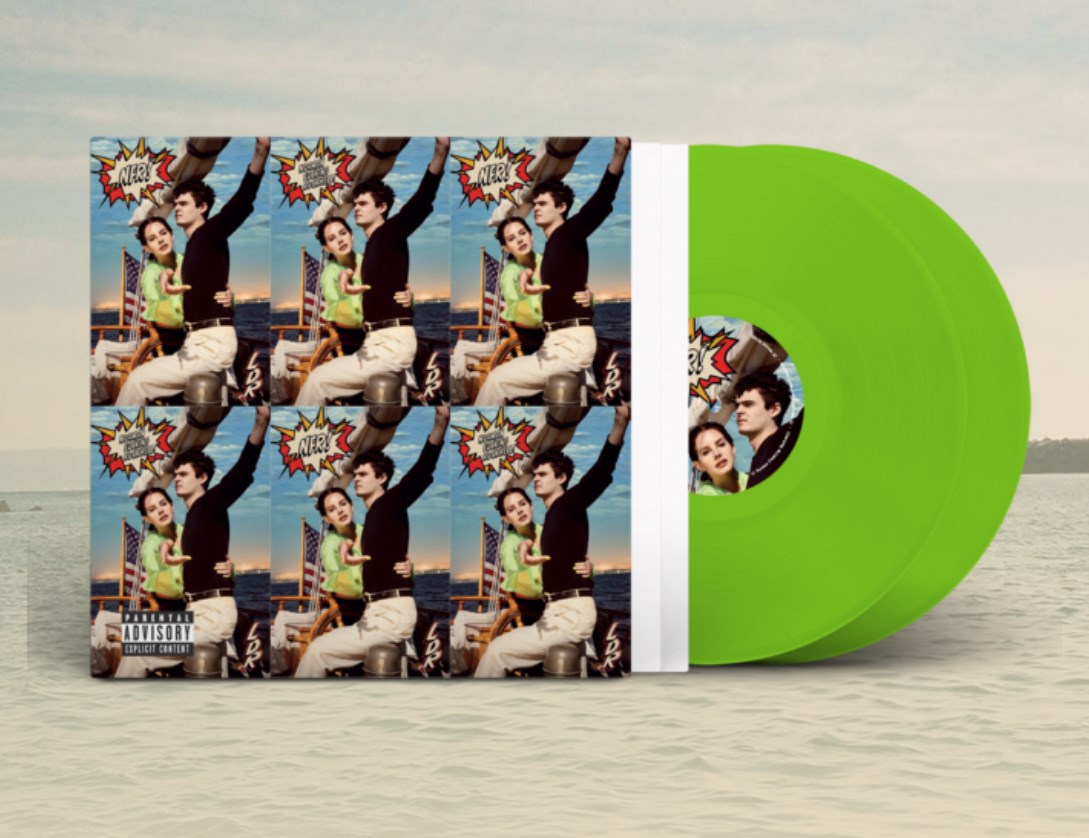 MORE: Big albums still to come in 2019
Kelly Clarkson
Kelly Clarkson's 2017 album Meaning of Life was incredibly her first released on vinyl, but thankfully, her back catalogue may be about to get reissued. If Urban Outfitters roll-out of Britney's discography is anything to go by, Kelly could be next in-line for a career revival on vinyl. Featuring the brilliant Breakaway, Since U Been Gone and Because of You, Kelly's sophomore album Breakaway is being pressed on gold vinyl. Released August 30.
Oasis
Celebrating 25 years since the release of their debut album, Oasis' Definitely Maybe is being reissued on silver vinyl. The album debuted at Number 1 back in 1994 and has spent 121 weeks in the Top 40. Out on August 30.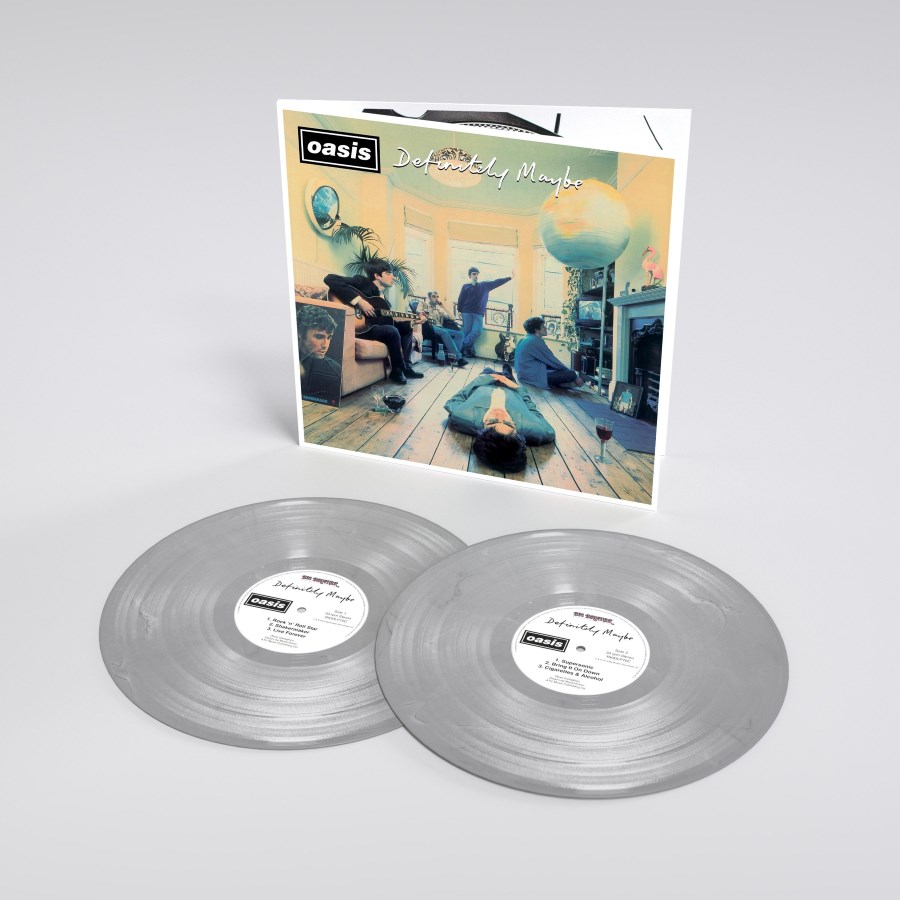 Mariah Carey
Get excited Lambs! The Queen of the Bottle Top Challenge has shocked fans once more with her abilities, announcing the first reissue of her seminal album Daydream since its 1995 release. Exclusive to Vinyl Me Please, Daydream's Gold pressing features the classic hits Fantasy, and the Boys II Men collab One Sweet Day, formerly the joint-longest reigning Number 1 in the history of the US charts. Released early September.
Iggy Pop
Iggy's first album since 2016's Number 5-peaking Post Pop Depression (unbelievably his first Top 10), the legendary performer is back with Free, his eighteenth studio album. The regular vinyl will be black, with a sea blue edition also available on release from September 6.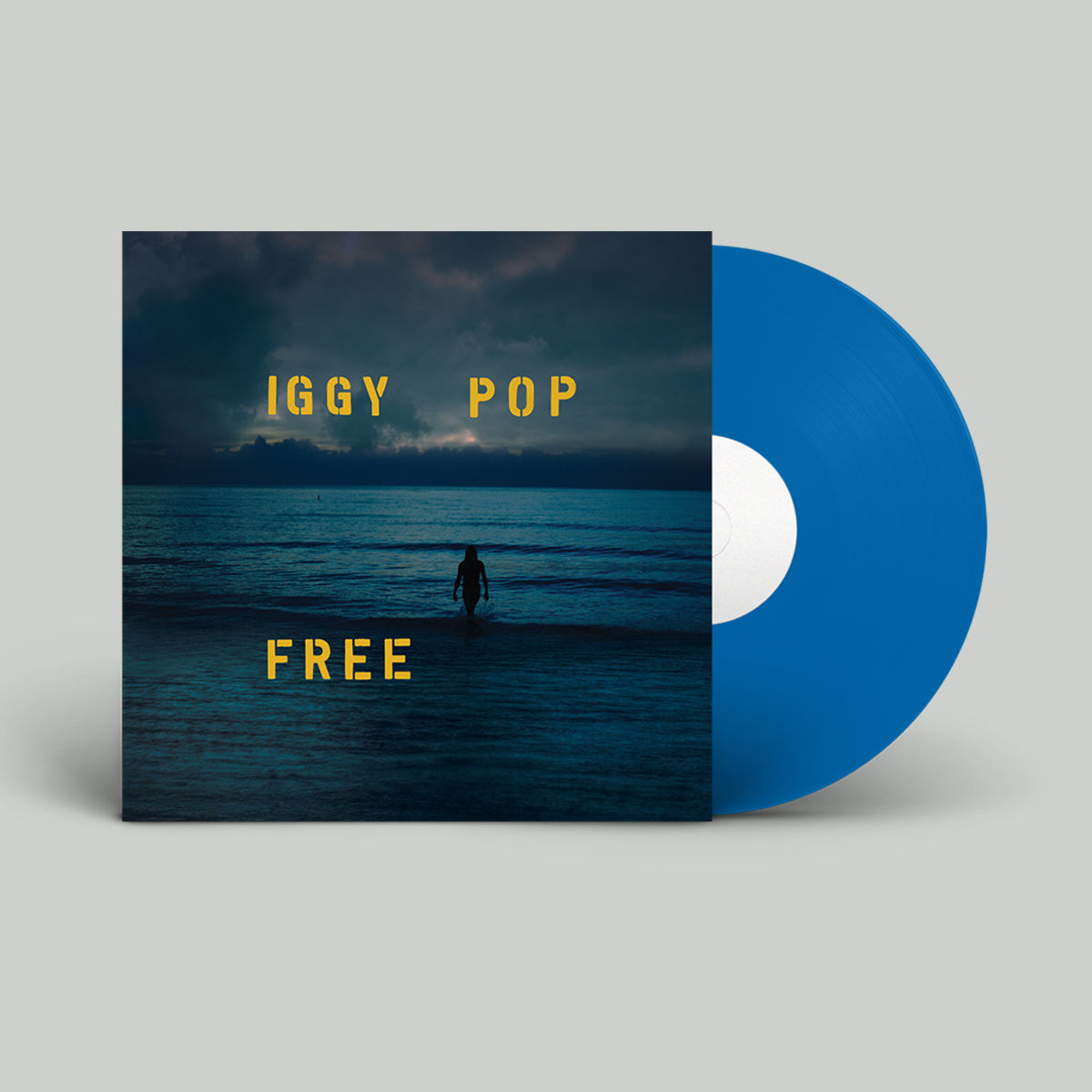 MORE: The Official Top 40 biggest albums of 2019 so far
Sam Fender
The 2019 BRITs Critics' Choice winner is releasing his debut album on September 13. Sam's Hypersonic Missiles will be available in three vinyl editions: black as the default option (signed on Amazon), clear as an indies exclusive, and his webstore has the incredibly named 'Black and White Cornetto' variant.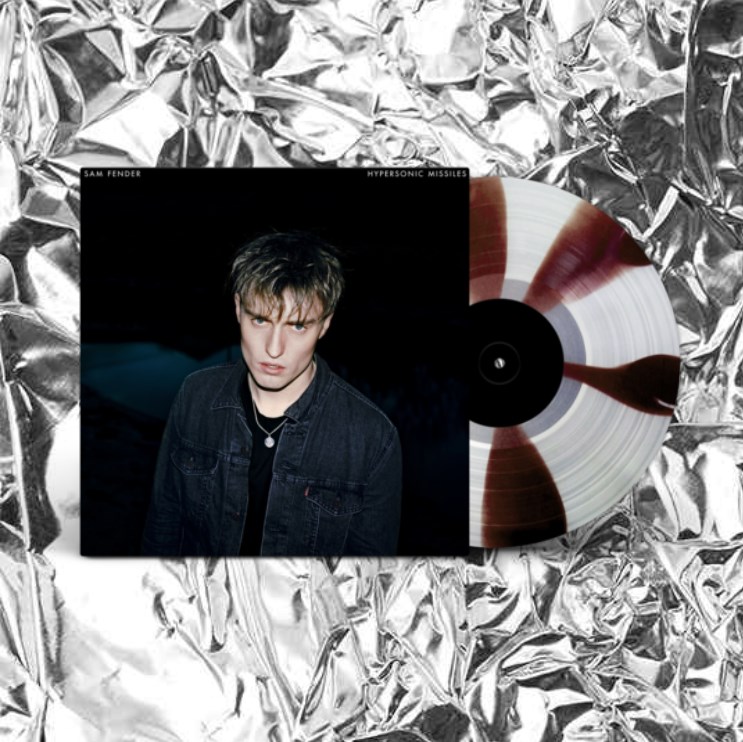 Liam Gallagher 
Liam Gallagher's debut album As You Were is the fastest-selling soloist release of the millennium on vinyl, so we expect his sophomore solo LP to be in demand on September 20. Why Me? Why Not will be available on black, an as-of-yet announced indies exclusive colour, a yellow webstore-only release, and hmv will stock an exclusive picture disc.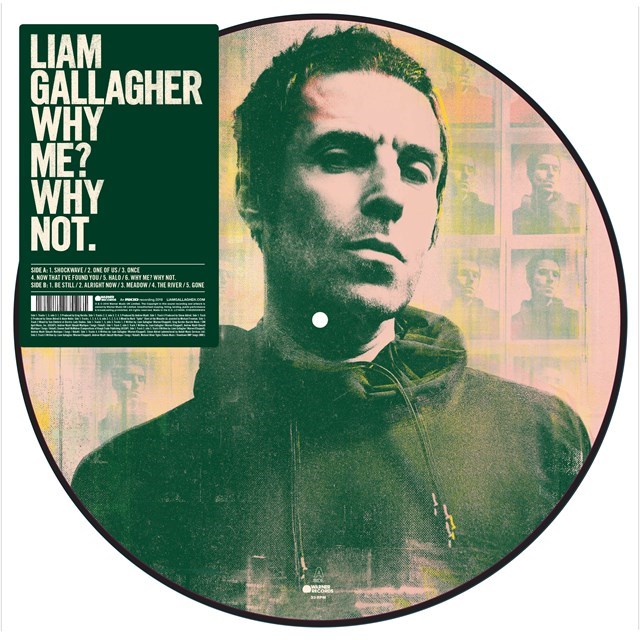 MORE: The cassette comeback continues: sales are at their highest in 15 years
Keane
All of Keane's studio albums have gotten to Number 1, and they'll be hoping to continue that with Cause and Effect. Released on September 20, there's a multitude of vinyl variants you can get your hands on. There's a black version, with a deluxe boxset available that includes a blue 10" of bonus tracks and acoustic session songs. There's also a pink pressing, and finally, an orange version is available on the band's US webstore.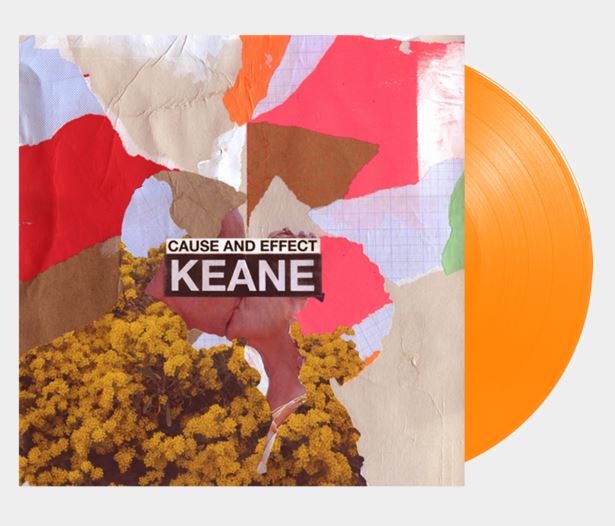 Tegan & Sara
The Canadian twin pop duo are back! Tegan & Sara's throwback new single I'll Be Back Someday features on their new album Hey, I'm Just Like You, out on September 27. The sisters' ninth studio album will be pressed on black, US indies exclusive canary yellow (2000 only), and webstore exclusive milky white (limited to 1000 units).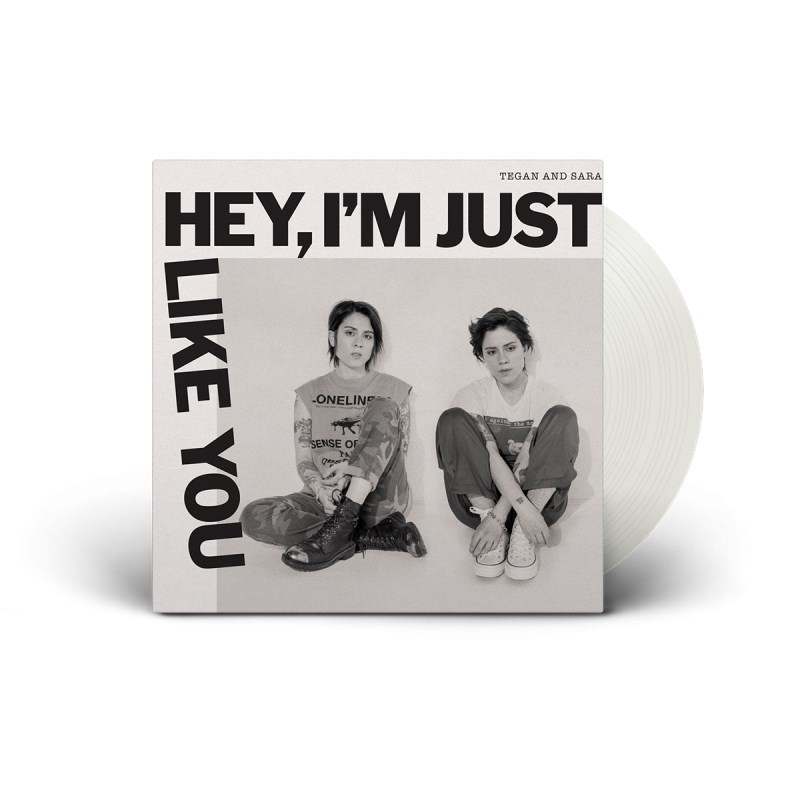 Noel Gallagher's High Flying Birds
The second of three planned EPs from Noel's group titled This Is The Place will be available on September 27. Limited to 3,000 copies an aquamarine version, with a picture disc also being released as a webstore exclusive. If you're a traditonalist, there's a black pressing coming too.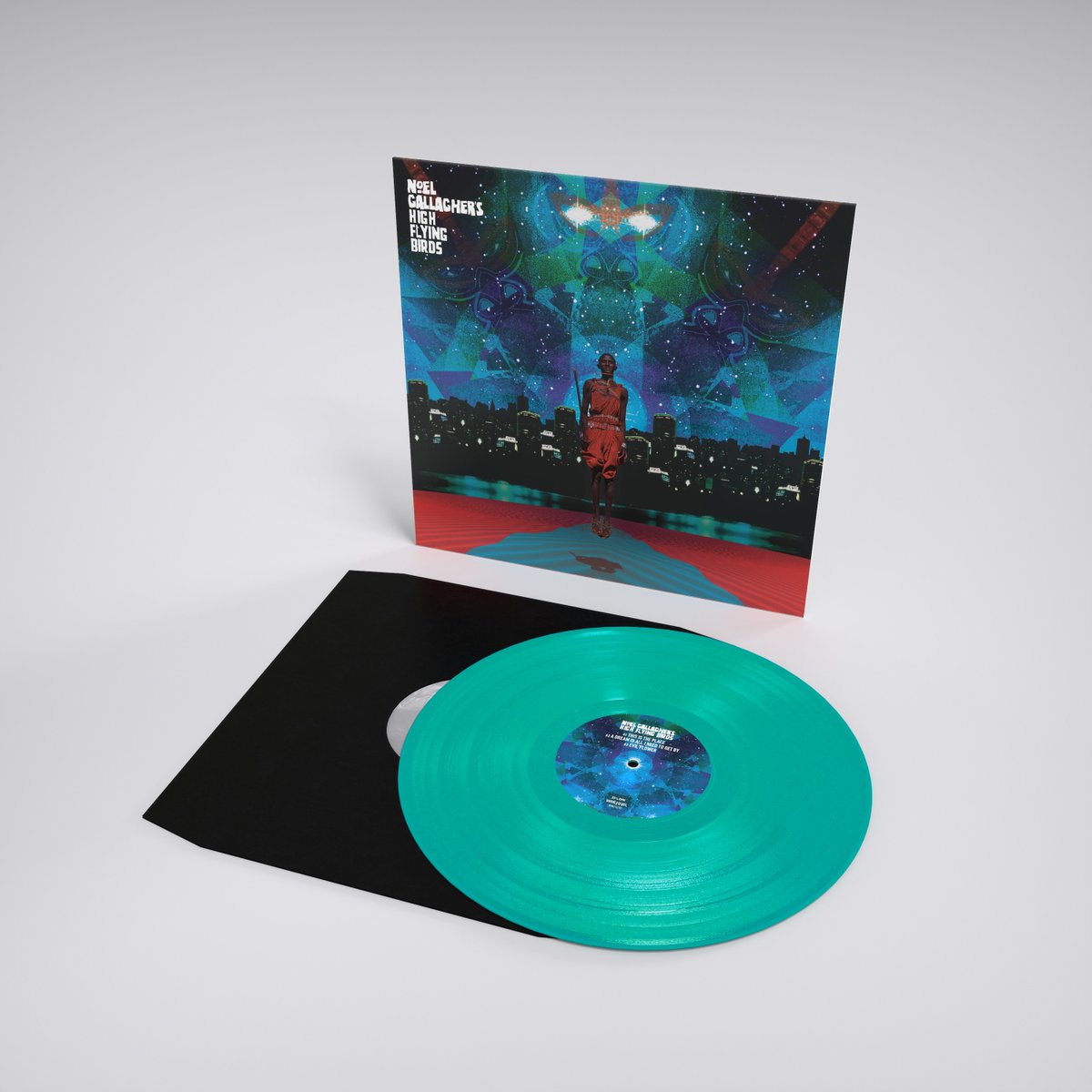 The Beatles
Reissuing Sgt Pepper's worked very well for The Beatles back in 2017; the album returned to Number 1, breaking the record for the longest time spent between stints at the top of the Official Albums Chart. Abbey Road is now getting the 50th anniversary re-release treatment on September 27. As well as a CD pressing, Abbey Road will be repressed on black and special picture disc.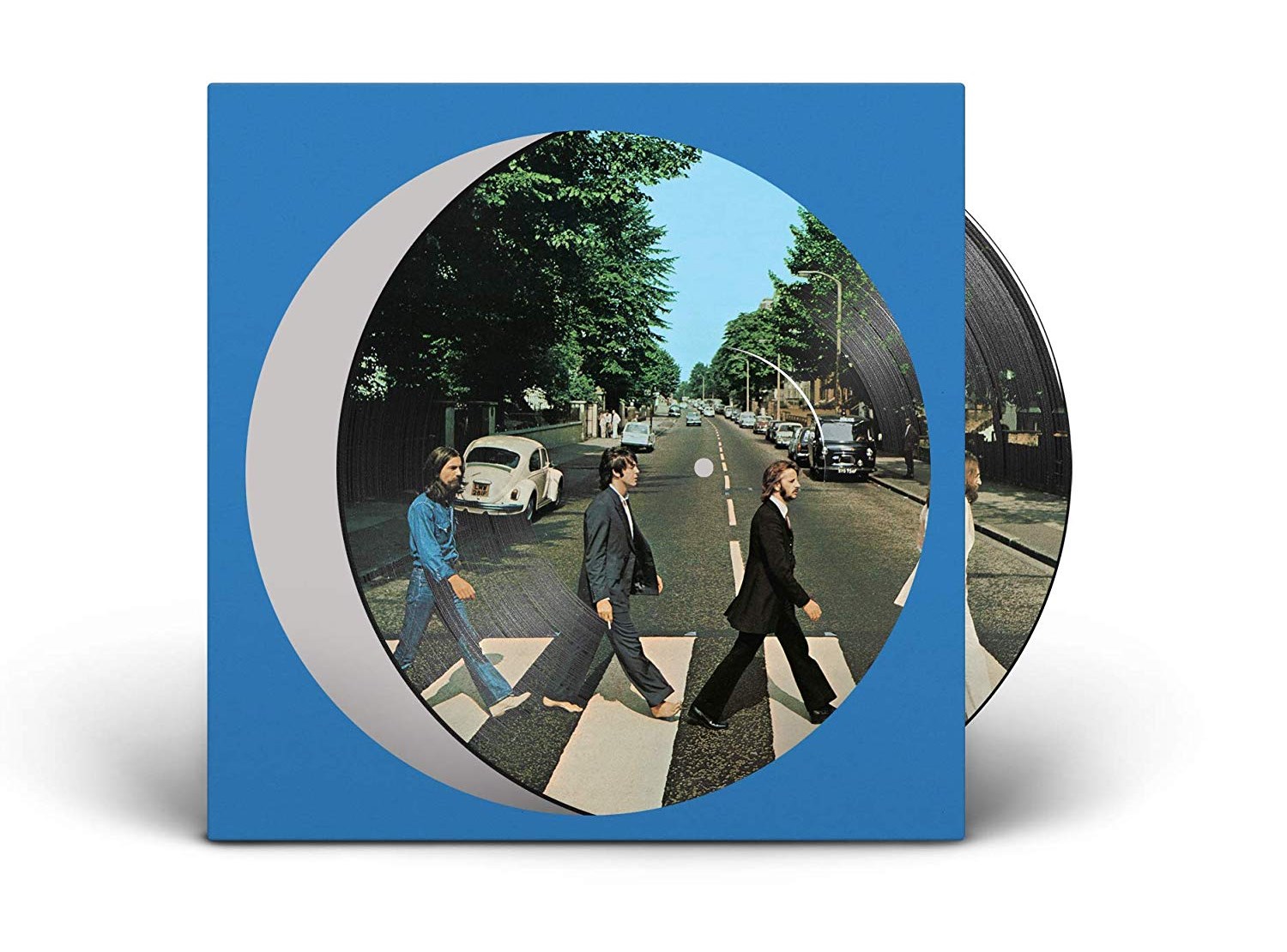 Post Malone
His first two albums are available on orange and clear vinyl respectively, and now Post Malone is getting on the 12" single game. His latest track Goodbyes with Young Thug will be released on plastic in September. We're a fan of the reverse cover which includes photographs from the zombie-themed video.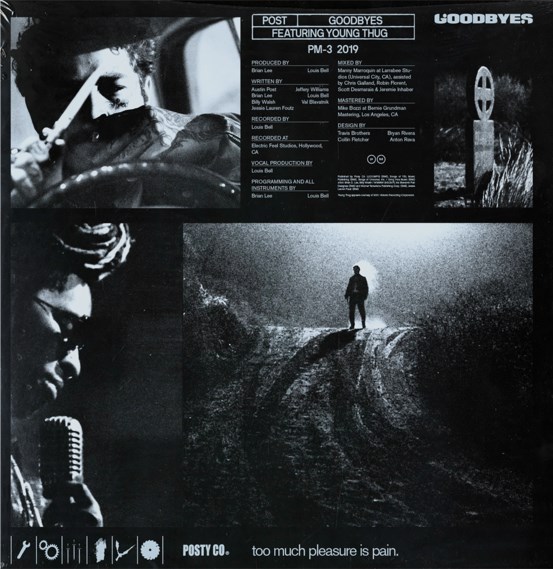 Christina Aguilera
It's hard to believe it's been two decades since Xtina burst onto the scene with Genie in a Bottle! To celebrate the 20th anniversary of her self-titled debut album, the LP is getting a special vinyl pressing. Previously reissued on pink and clear vinyl exclusive to Urban Outfitters in 2017 and 2018, Christina is releasing the album on picture disc for the first time, exclusive to her webstore. Released on October 4. Prior to that, Urban Outfitters are doing a third reissue (out August 23) on the unusually-titled 'genie fiery orange' vinyl.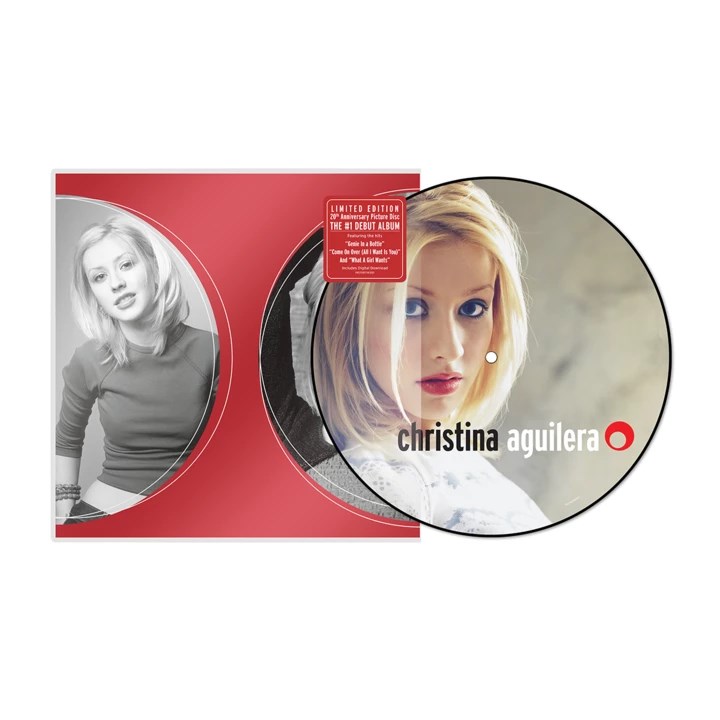 Angel Olsen
Angel Olsen's last album 2016's My Woman was critically-acclaimed and gave the American her first UK Top 40 entry on the Official Albums Chart. Three years on, All Mirrors could be yours from October 4, with a multitude of vinyl looks available. Colours are as follows: black; clear; webstore-exclusive opaque aquamarine; and Vinyl Me Please's coke bottle exclusive with alternate artwork.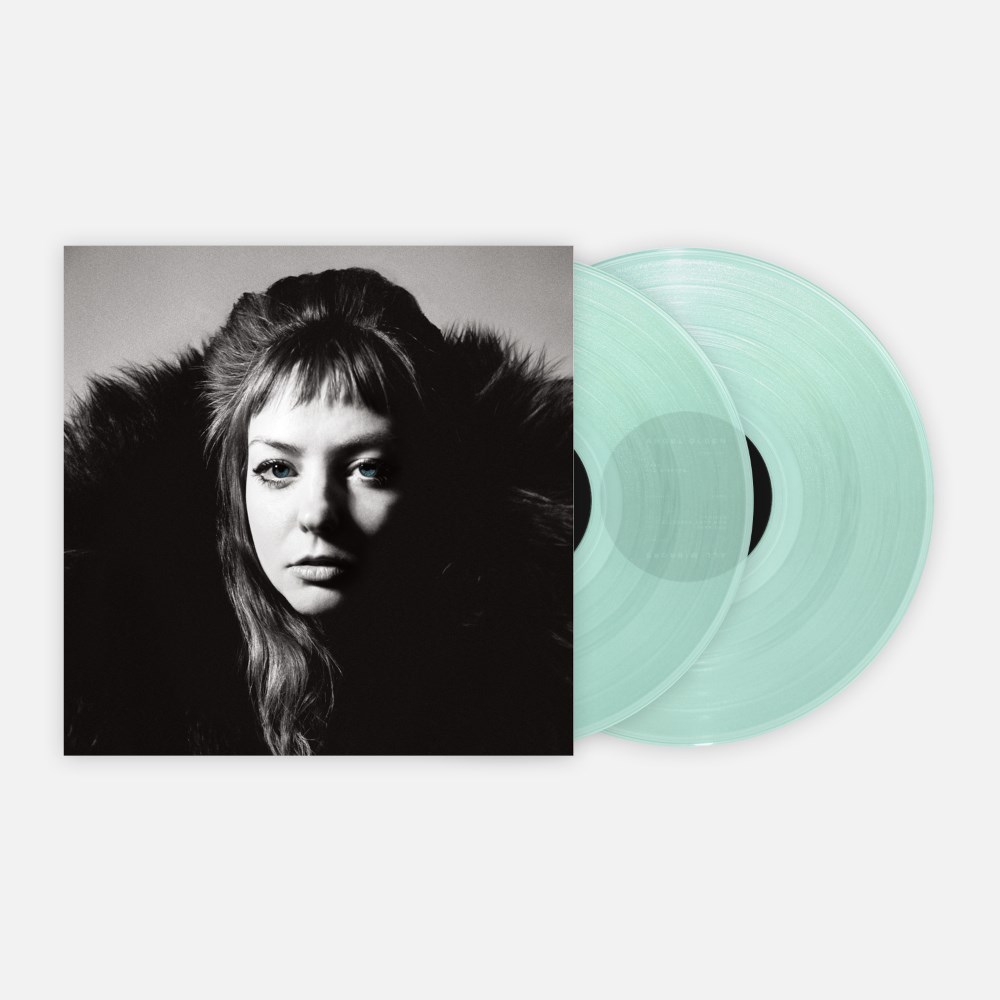 Elbow
Guy Garvey's group have hit Number 1 with their last two studio albums - is a trio on the cards? New album Giants of All Sizes is released on October 11, and can be yours on black vinyl, seagrass green LP+ and a clear variant exclusive to the band's webstore.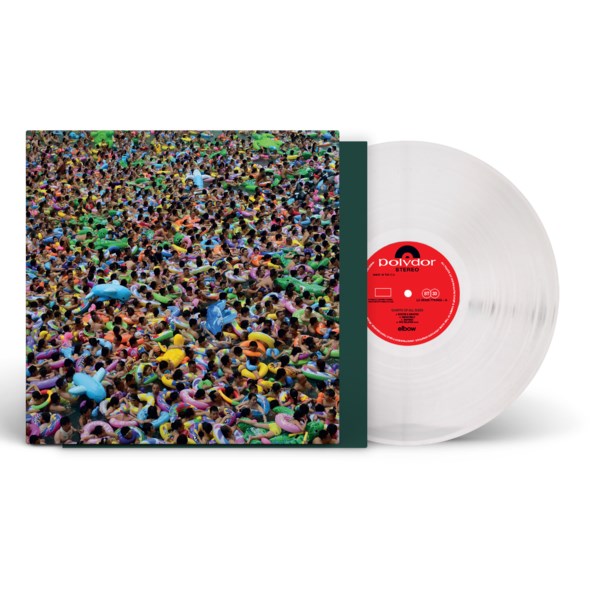 Foals
Everything Not Saved Will Be Lost Part 1 was nominated for the Mercury Prize and reached Number 2 in the UK, indicating that Part 2 will be just as acclaimed. Released on October 18, the album will be pressed on picture disc (webstore exclusive), black, and limited orange vinyl.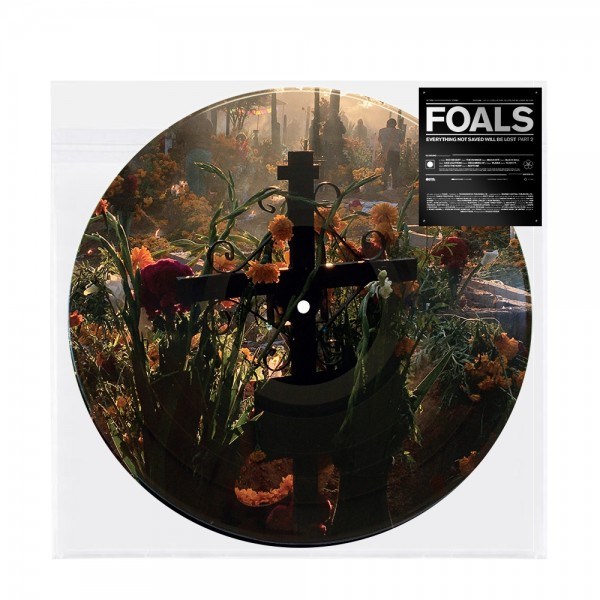 Louise
Let's go around again. You can be spinning new Louise for the first time in 16 years later in 2019 when the pop siren releases her fourth studio album Heavy Love on October 18. A signed test pressing is in stock, as are the standard black version and a more limited white wax variant. If you're into cassettes too, there's two to collect - the normal version of the album is on silver, and the deluxe album on white.
Destiny's Child
Forget your Bills, Bills, Bills and spend money on vinyl instead! Destiny's Child's classic album The Writing's On The Wall is being reissued for its 20th anniversary. Exclusive to Urban Outfitters in America, a clear vinyl with black splatter design will get a limited run, set for released on November 2. We're Jumpin', Jumpin' with excitement.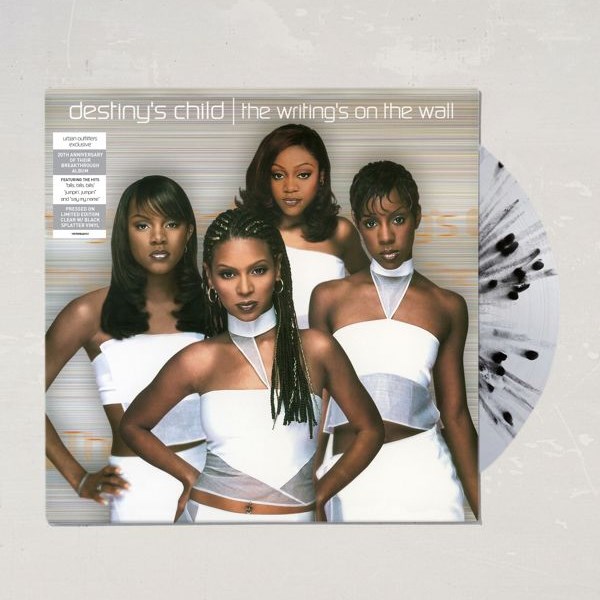 Ariana Grande
Ariana Grande & Social House's single Boyfriend is being pressed on three vinyl formats. Arianators can get a 7" black version, a 12" white variant and a picture disc edition. There's even a cassingle coming out! They can be yours from late October.