One in every eight albums sold in the UK last year were bought on vinyl; something that hasn't gone unnoticed by artists and record labels alike. 
The vinyl revival has brought with it an abundance of special releases to send collectors salivating: limited edition coloured vinyl, reissues of classic records and first-time pressings of albums previously never released on the format are now coming thick and fast - lots already announced to come in 2020. Below is a selection of the very best.
Simon and Garfunkel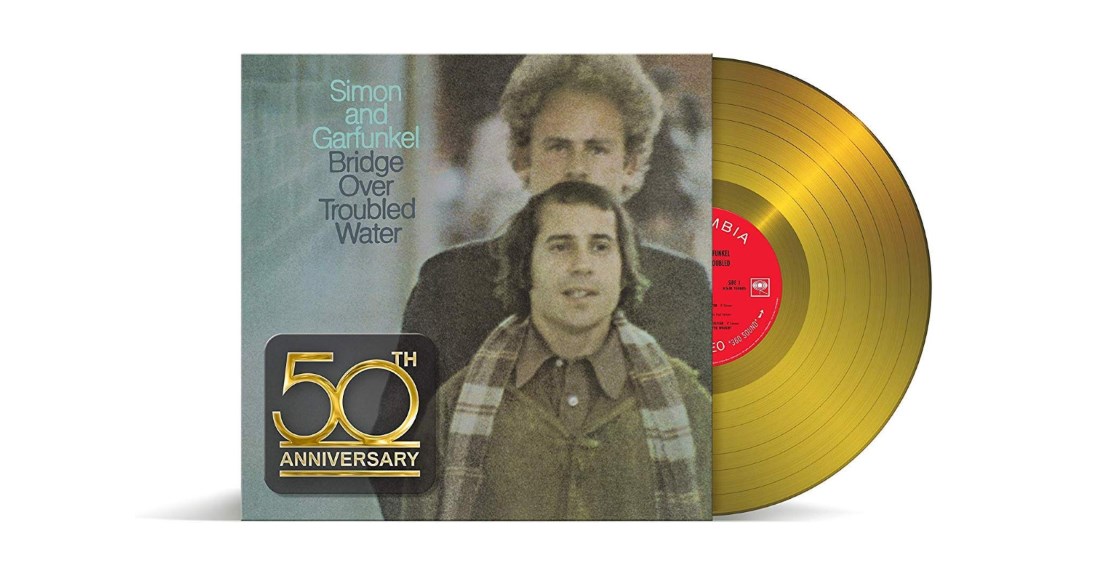 Celebrating its 50th anniversary in 2020, Simon and Garfunkel's Bridge Over Troubled Water is being reissued on gold vinyl on February 14, available on Amazon. The classic album has spent 33 weeks at Number 1 on the UK's Official Albums Chart, more than any other artist album.
Tame Impala
Also released on February 14 is Tame Impala's The Slow Rush. Kevin Parker's first album in nearly five years, the Australian is to release his fourth studio album on black, red & blue, and forest green vinyl formats, which you can pre-order from Townsend Music.
David Bowie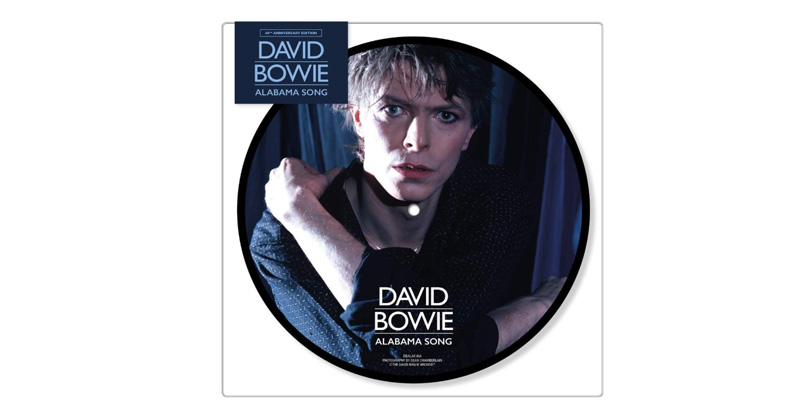 A 40th anniversary 7" picture disc of Bowie's Alabama Song is being released on February 14. It's a two-disc release, featuring the 2017 remastering studio version of Alabama Song recorded at Tony Visconti's Good Earth Studio and a live version recorded July 1978, plus a previously unreleased performance of Joe The Lion, recorded at the soundcheck of the Isolar II tour's final Earls Court show in July 1978. Available on Amazon.
David Gray
The British singer-songwriter is celebrating the anniversary of his White Ladder album, which found massive success 20 years ago this year (two years after its initial release). The record, featuring hits Babylon, This Year's Love and Sail Away, has been remastered for its vinyl release on February 14. Available on Amazon. 
Ozzy Osbourne
Rock legend Ozzy Osbourne releases Ordinary Man, his first solo album in 10 years, on February 21. The album features collaborations with Elton John, Post Malone and Guns N' Roses' Duff McKagan. Available in picture disc and black and white marble vinyl from Townsend Music.
Donna Summer
Donna's 1983 album She Works Hard For The Money - the title track of which is one of the most successful singles of her career - is getting a release on translucent yellow vinyl on February 28. Available on Amazon.
Kelis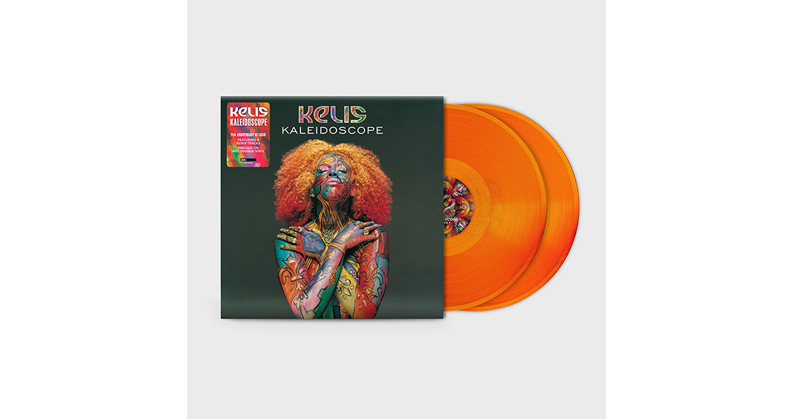 It's been 20 years since Kelis's game-changing debut Kaleidescope, which features her breakthrough hit Caught Out There and made the Pharrell-led production outfit Neptunes go-to producers. As well as touring the album in the UK and Europe throughout March, she's reissuing the record on vinyl, coloured in orange, with four mixes previously unreleased on wax. Pre-order on Amazon now. 
Eminem
Eminem's Music To Be Murdered By was surprised-released in January, becoming his tenth consecutive chart-topper. The record, which features collaborations with Ed Sheeran and Juice WRLD, gets a release on standard vinyl on March 6, available via Townsend Music.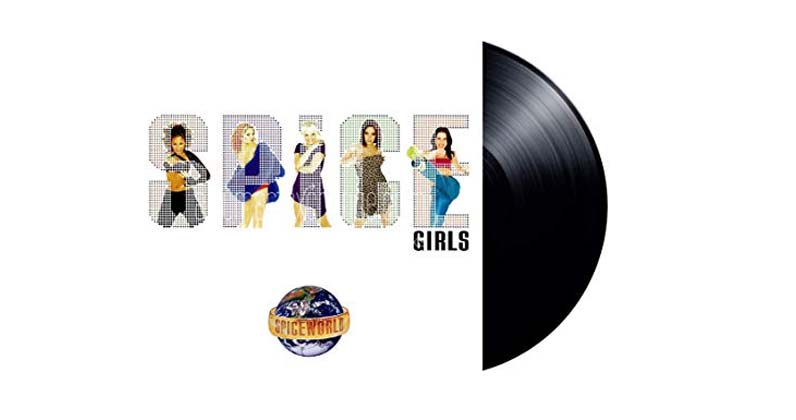 Spice Girls
Get ready to spice up your vinyl collection! Spice Girls' second album Spiceworld is being reissued some 23 years after its first release and is available to pre-order via Amazon. To coincide with their comeback stadium tour last year, the girls released their Greatest Hits on picture disc, but now it is also being pressed on standard black wax. Both are released on March 13.
The Shires
The UK's leading country act are back with their new album Good Years on March 13, their first with their new record label BMG. The Shires' fourth studio album is available to pre-order on black and limited edition red vinyl through Townsend Music.
Dua Lipa
Dua's debut album was wall-to-wall hits (quite literally), and her follow-up, Future Nostalgia, is shaping up to be the same way. The record, out April 3, is getting a limited edition release on neon pink vinyl which, along with its stunning artwork, feels like a must have for pop fans. Available on Amazon.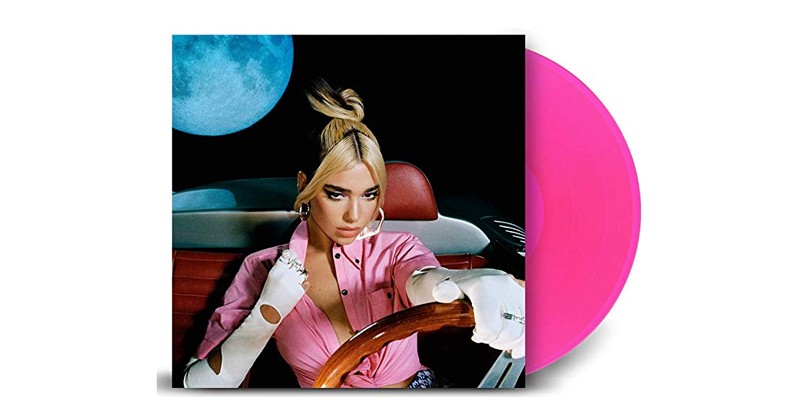 Gerry Cinnamon
Gerry's single Sun Queen reached Number 1 on the Official Vinyl Singles Chart last October - can he match that on the Official Vinyl Albums Chart when his new album is released? Out on April 10, The Bonny is available on black as standard, plus a TBC coloured pressing via Townsend Music.
Gregory Porter
Blues singer Gregory Porter could be in line to land his fourth consecutive UK Top 10 album when he releases his new album All Rise on April 17. You can pick the album up on double black vinyl via Townsend Music and a red pressing exclusive to Amazon.
Whitney Houston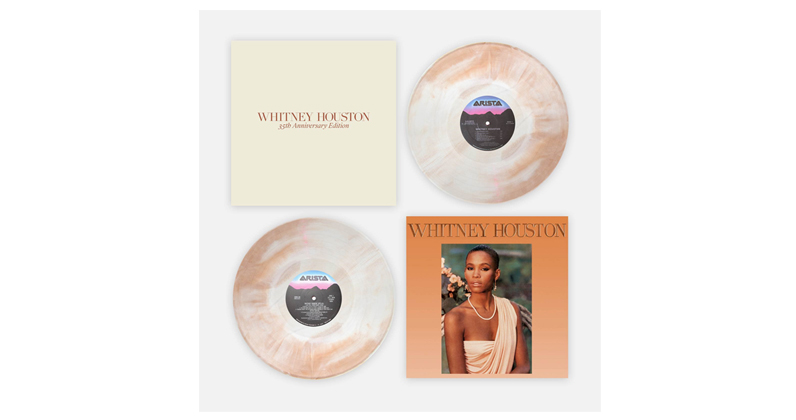 To celebrate the 35th anniversary of Whitney's seminal self-titled album and her recent induction into the Rock & Roll Hall of Fame, her debut record is being reissued as a 2LP 12" vinyl collector's edition. Packaged by Vinyl Me, the release - scheduled for early May - will be on heavyweight vinyl coloured in a "peaches and cream swirl". Also included is a 32-page photo/lyric book and Whitney Dancin' Special, originally a Japan-only release in 1986 featuring extended remixes of some of its hits, including How Will I Know, You Give Good Love, Thinking About You and Someone For Me. Pre-order from Vinyl Me Please.