At the time of writing, we're 151 days or 21 weeks into Little Mix's hiatus (if you know, you know). In that time, Leigh-Anne Pinnock's been keeping fans updated through her newsletters, Jade Thirlwall's been living her best life with Janet Jackson and Perrie Edwards has been...keeping a fairly low public profile.
Until now.
Yep, tonight Perrie made her proper solo red carpet debut at Attitude Magazine's Attitude Awards. As well as posing up a right storm in her Prada, Perrie also kindly took some time out to chat to Official Charts about her brand-new solo music. What a dream.
When we told Perrie we are, indeed, 151 days strong into the girls' hiatus, she told OfficialCharts.com: "Are you counting? So am I. It's sad, it's real sad."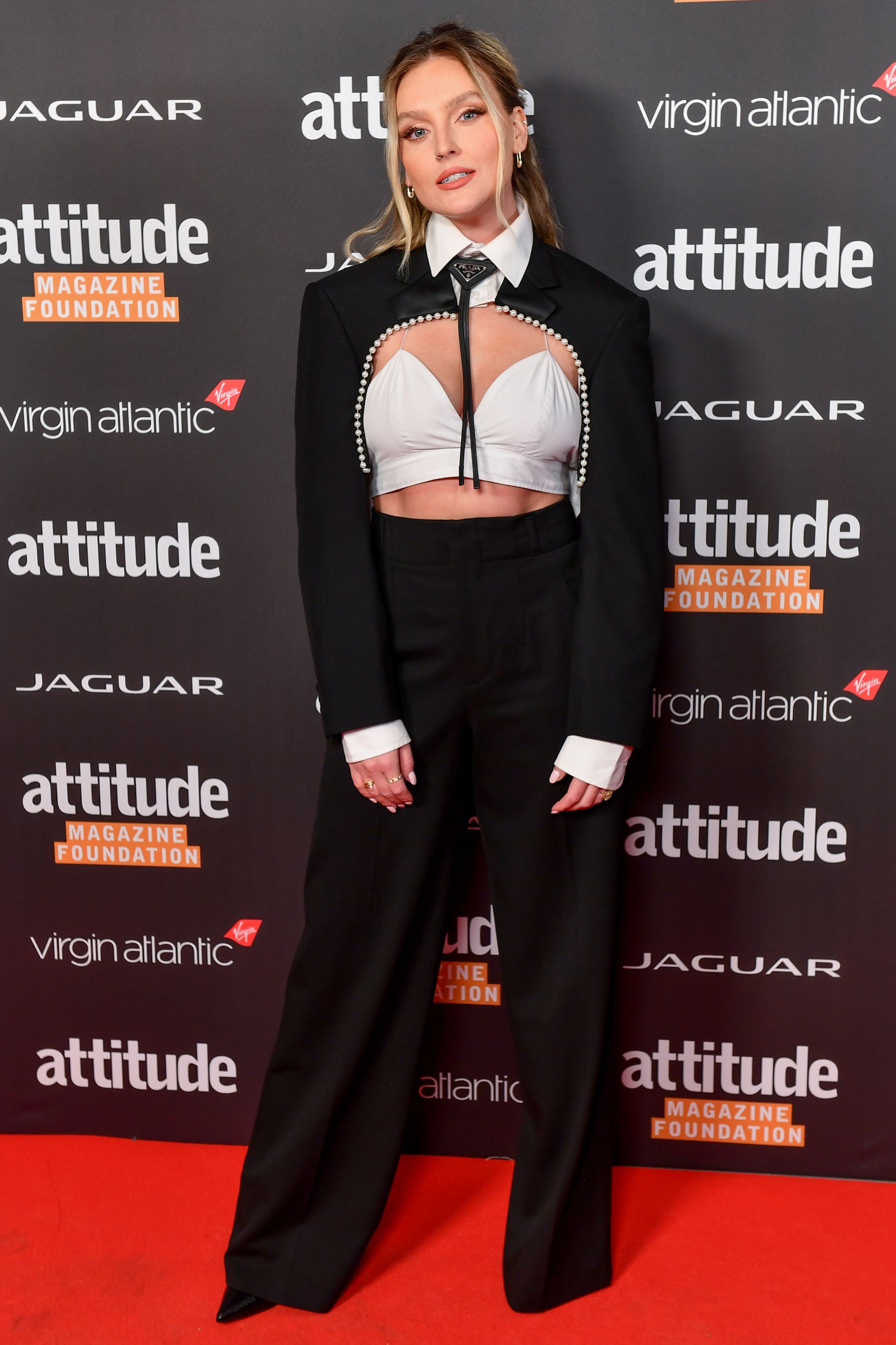 As we said we've been promised her music will 'blow everyone's minds' by songwriter pal Kamille, Perrie added: "I saw that! That's Kam, she's always got my back. She's like my sister, of course she's going to say that.
"It's all going really well, I'm just having so much fun experimenting with different sounds. It's just really good."
On working with the likes of Kamille, the legendary Steve Mac and producer of the moment Fred again.., Perrie told OfficialCharts.com: "I'm so lucky, I'm working with such amazing people. I'm really grateful."
Now, eagle-eyed Perrie fans will have noticed she teased a pop-punk sound from recent studio sessions on her socials. Can we expect an Olivia Rodrigo vibe from her solo music?
"Well she's incredible, so great reference," she said. "But yeah, it's just music that I love to make. I just want to make music that I love."
With our time up, we couldn't help but asked if she's had a sneaky listen to any of Jade or Leigh-Anne's solo music so far.
"Maybe I have..." she teased.
We'll take that as a big fat yes, Pez.
Our Perrie interview video coming to Official Charts' socials *very* soon. Make sure you're following us and keep an eye out...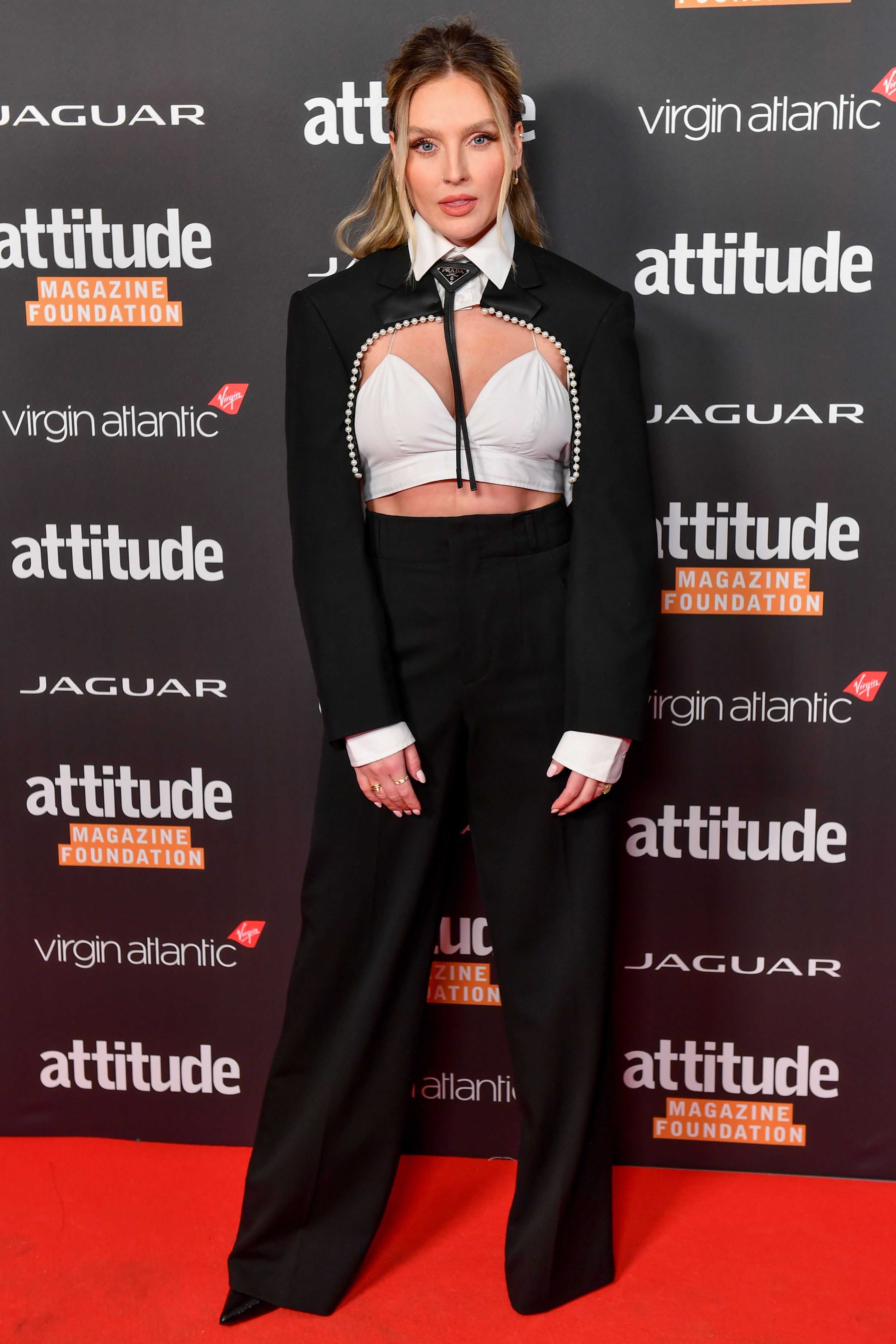 This all comes after genius songwriter and all-round delight Kamille recently told us Perrie's music will 'blow everyone's minds.'
On the outcome of their studio sessions together, Kamille told OfficialCharts.com: "There's so many things that [Little Mix are] interested in, I couldn't pinpoint it to one [sound].
"The best thing right now is that we're having fun discovering. Hearing their voices on stuff you wouldn't typically hear it on is just sending me. It's so, so exciting for me. Can you imagine, as someone who's used to just one thing with them? I couldn't even pinpoint it, but just know it's going to blow everyone's minds."
WATCH: Kamille teases Perrie Edwards' solo music with Fred again.. and Steve Mac
On Perrie being the incredible vocalist that she is, Kamille added: "Perrie will get in the booth and she'll be so worried and insecure. Even when I was with her the other week with Steve Mac, she got into the booth and was like 'I don't know if I can do it.'
"I looked at her and I was like 'are you actually serious? Your voice is one of the best voices I've ever heard, hands down.' She's incredible. She doesn't even know how good she is, and that's one of the most beautiful things about Perrie; she's so humble. It's been so exciting to be making music with her. I can't wait for you guys to hear it all done.
"As you know, there's so much more to come from her."
Pez, babes, we cannot wait.
Article images: Shutterstock
NOW remember Little Mix's flawless discography with a journey through every artwork: