Kamille undoubtedly boasts one of the music scene's most accomplished CVs. With a GRAMMY for her work on Dua Lipa's Future Nostalgia, a BRIT Award for Little Mix anthem Shout Out to My Ex and five UK Number 1 singles to her name, she's probably gonna need a bigger mantlepiece to house her growing number of accolades.
This week, Kamille will finally unleash her brand-new single Weight Loss. A fresh take on the age-old break-up song, the track sees Kamille explore the mental liberation that can come from a relationship gone wrong; all with her refreshingly-honest approach to song writing at its heart.
As she readies its release, we caught up with Kamille to get all the tea on the track and find out what the rest of 2022 has in store.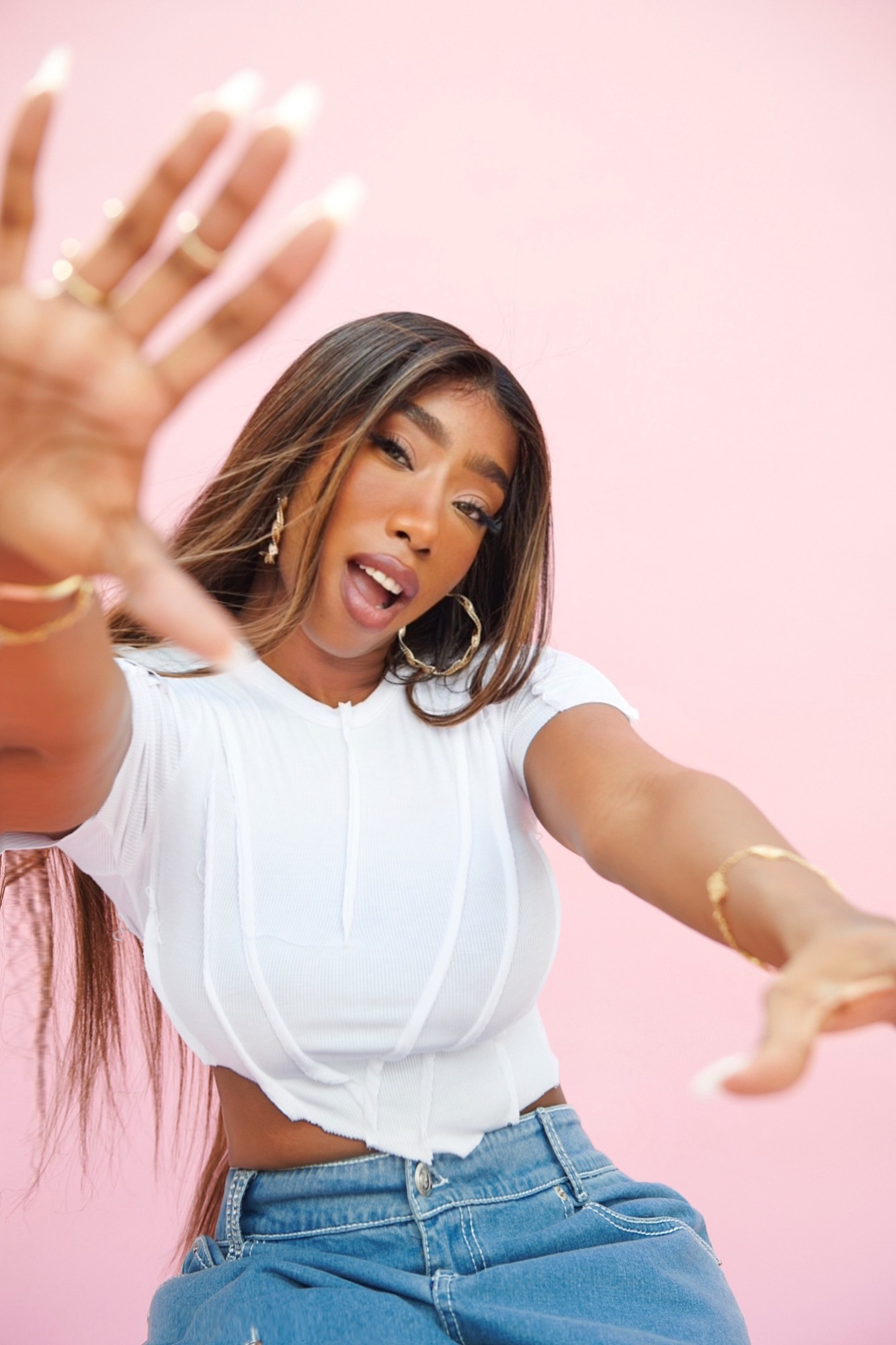 Chatting to OfficialCharts.com about the track, Kamille said: "It's like a 'revenge body' for your mental state. It's like 'I'm lighter, I feel good and I've got rid of this f**king stupid relationship that's been hanging on to me for the past 10 years.' Now I feel like an absolute boss.
"You do feel like you've lost weight after a break-up. It's like 'I've lost 15kg and that was you, bye!'
Explaining the inspiration behind the song, Kamille elaborated: "It came from me talking to myself, actually. That's how it started. I'd go in the studio and write something that I needed to hear myself. I started seeing how people were reacting to it, like with [my last single] Learning. So many people reacted to a story about my own depression and empowered me through it. They gave me their own stories of what they've gone through, and that process made feel so validated, so seen.
"Now I'm like 'right, I can talk about anything and I know you've got my back.' I feel like I can be so honest with my music now. With Weight Loss, I can't wait to show everyone that confidence that we all need to have. I'm so excited."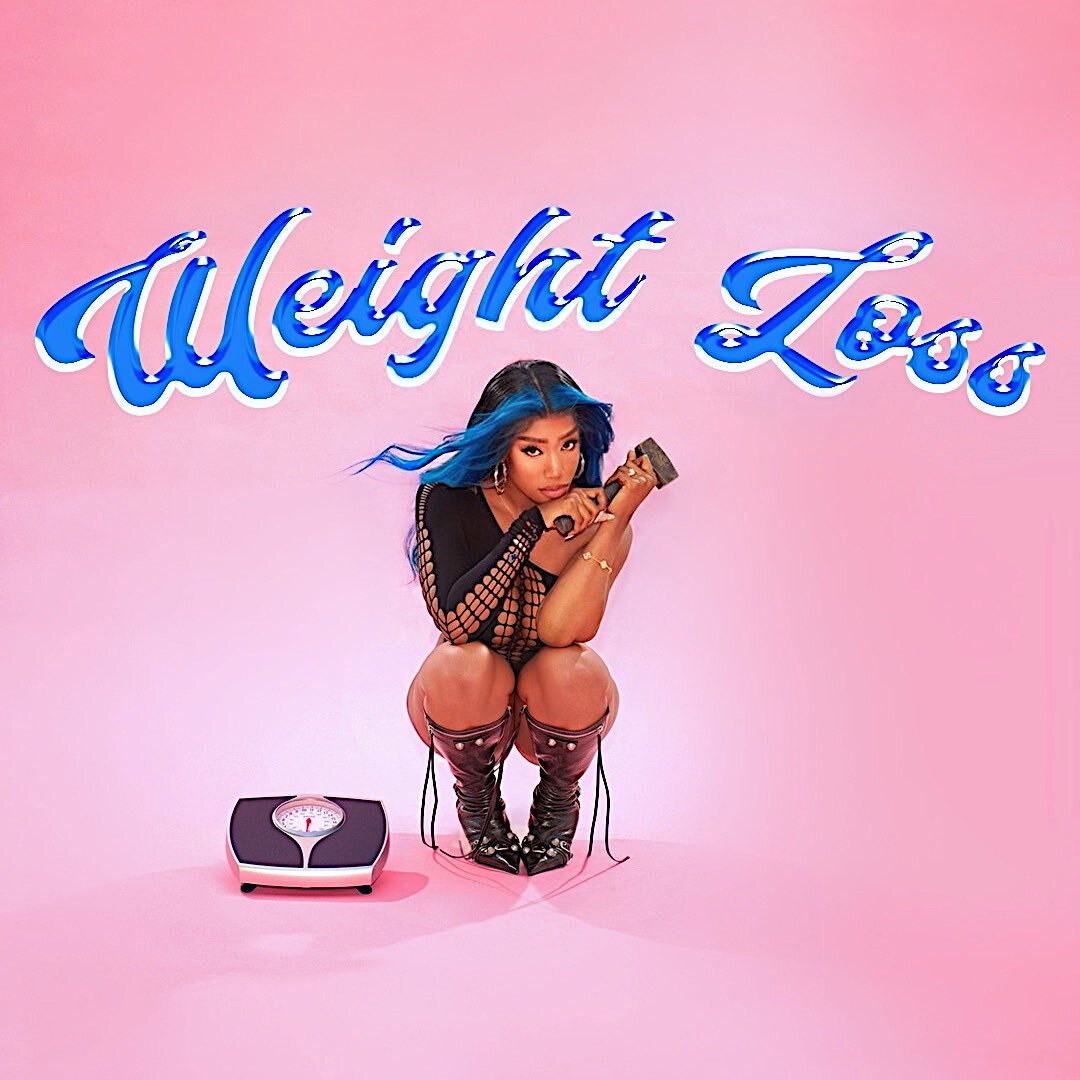 When we fangirled over the amazing production on the track (trust us, it's fire), Kamille said: "It's giving drum 'n' bass, I love that. Thank you! I produced on this song as well, with Jon Shave from The Invisible Men and Neave Applebaum. I wrote it with Anya [Jones], who's Little Mix's A&R. I'm so proud of her, she's now a hit song writer. She's just incredible.
"I'm so grateful that I'm in a position where I can not only transform my career as a writer and artist, but also help other people with theirs. This song means a lot to me. It was amazing to produce the song with Jon and Neave.
"Break-up songs should be empowering and give you energy. You go to them for that reason, to help you through a really bad time in your life. It's like 'yes, I'm over my boo!' I wanted to merge sadness with an upbeat vibe."
Kamille also teased some very exciting news for fans, as she revealed we can expect a live show later this year.
"It'll be my first headline show, the first time I'm performing these songs for everybody I love," she told us. "Everybody that wants to come and chill with me for a hot minute. I'm so excited.
"I'm such a control freak, so I'm sorting out the lighting, the sound, everything. I'll have some amazing support acts. It's exciting, it's the start of so many shows I'll be doing. I'm so ready to go!"
We can't bloody wait, babes. Catch us front row, crying happy tears over Weight Loss.
Kamille's new single Weight Loss is released August 12. Pre-save the track here.