Summer has arrived; and while it may feel a little different this year, there are still plenty of tunes lining up to soundtrack the season.
Last year's Official Songs of the Summer included Ed Sheeran and Justin Bieber's I Don't Care, Lil Nas X's Old Town Road and Shawn Mendes and Camila Cabello's Senorita. But who's in line for a 2020 summer smash? Let's take a look at the contenders:


Current hits
Rockstar – DaBaby ft. Roddy Ricch
The UK's current Number 1 (at three weeks and counting), the US rapper's viral smash has already topped the charts in seven countries. Whether it can maintain its grip across the summer remains to be seen.
Rain On Me – Lady Gaga ft. Ariana Grande
Gaga's latest single may have already hit Number 1, but it could ultimately provide the perfect soundtrack for a traditionally British summer.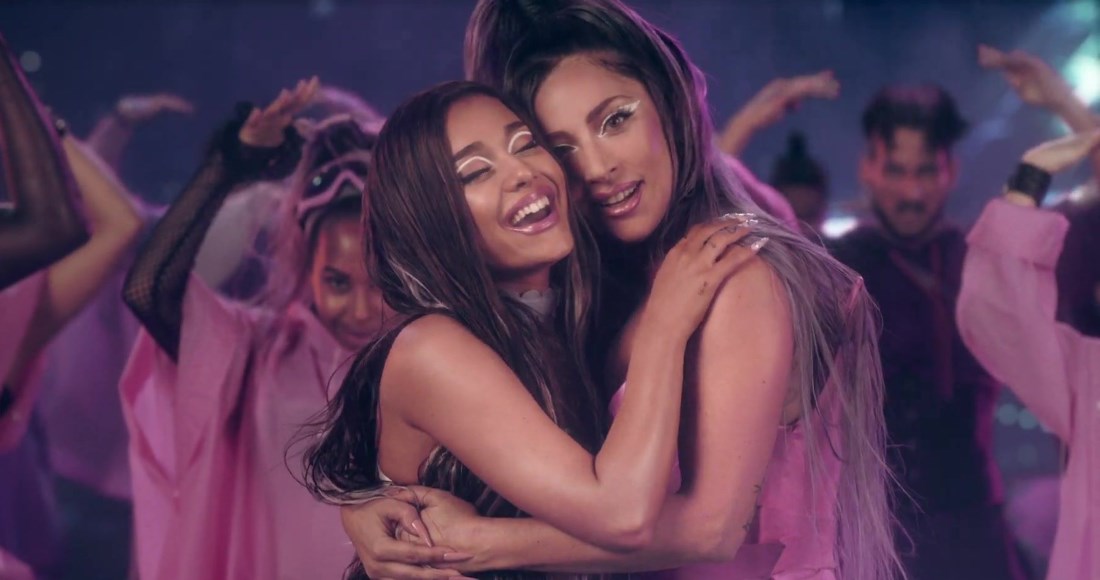 Rover - S1mba ft. DTG
The British rapper's breakout hit has been climbing the Official Chart since April, but don't count it out as a summer smash just yet; a new remix is on the way and could easily propel this TikTok smash to even greater heights.  
Breaking Me - Topic ft. A7S
This dancing-through-tears club track is German DJ Topic's first UK hit, recently climbing into the Top 10. A sad banger summer smash could be a perfect fit for these strange times.
Flowers – Nathan Dawe ft. Jaykae
This rework of Sweet Female Attitude's Number 2 hit from 2000 has been climbing the Official Chart since February, but it's fizzy house-pop production has summer smash written all over it. We spoke to Nathan about the track here.
Regard – Secrets (with Raye)
After scoring a surprise hit last year with his club re-work of Jay Sean's Ride It, Kosovo DJ Regard is currently proving he's no one-hit wonder with Secrets, a collaboration with Raye that's a mellow club bop to soundtrack those sundowner moments.
Savage – Megan Thee Stallion
A Beyoncé-assisted remix has breathed new life into Megan's first proper global hit. It's still climbing the Official Chart and looks set to be hanging around for a while yet.
Up and comers
Savage Love (Laxed - Siren Beat) - Jawsh 685 & Jason Derulo
17-year-old New Zealander scored a viral hit on TikTok earlier this year with his siren jam Laxed. Now, he's signed a record deal and teamed up with Jason Derulo (after some legal kerfuffle) for its official single release, renamed Savage Love. We spoke to Jawsh all about it here.
Fake Friends – PS1 ft. Alex Hosking
Nothing says summer like a rousing piano-house banger, and New York producer PS1 has delivered just that with his latest track. Featuring Australian singer-songwriter Alex Hoskin, who sings about fake friendships and plastering on plastic smiles, expect to see this climb as we get deeper into the season.
Surrender – Natalie Taylor
Who says the song of the summer has to be a banger? Given the current climate, perhaps a heart-tugging ballad would be more fitting? Surrender by US singer-songwriter Natalie Taylor is the latest viral hit to come out of the emotional side of TikTok. Oh, haven't you heard? Dance challenges are dead.
Party Girl – StaySolidRocky
Another popular track on TikTok, 19-year-old rapper StaySolidRocky has played the long game with his track Party Girl, posting a teaser of it back in July 2019. It's a mellow, love-drunk rap to soundtrack those, erm, hazier summer moments.
Niko B – Who's That What's That?
19-year-old Milton Keynes rapper Niko B is scaling the Top 100 with Who's That What's That?, a track that blends rap, comedy and ear-snagging production that recalls The Streets.  
Listen to the contenders for song of the summer 2020 on Spotify below. Listen on Deezer here.