There is nothing better than a big pop girl, and this list of the British female solo artists with the most Number 1s in UK chart history is more than proof of that. 
Ellie Goulding has become the latest in the cohort to score four Number 1 singles, with the trance anthem Miracle with Calvin Harris rising all the way to the top of the Singles Chart. But who exactly are the British female solo artists with the most Number 1s in Official Charts history? Let's dig in!
Jess Glynne (7)
Jess Glynne appeared seemingly out of nowhere to help Clean Bandit's orchestral banger Rather Be reach Number 1, and she really hasn't let up since. Her record-breaking collection of seven UK Number 1 singles made Official Charts history, showing an elasticity and versatility to Jess' pop persona, veering from self-help anthems (Hold My Hand), more traditional pop (Don't Be So Hard On Yourself) and trop-pop (Not Letting Go).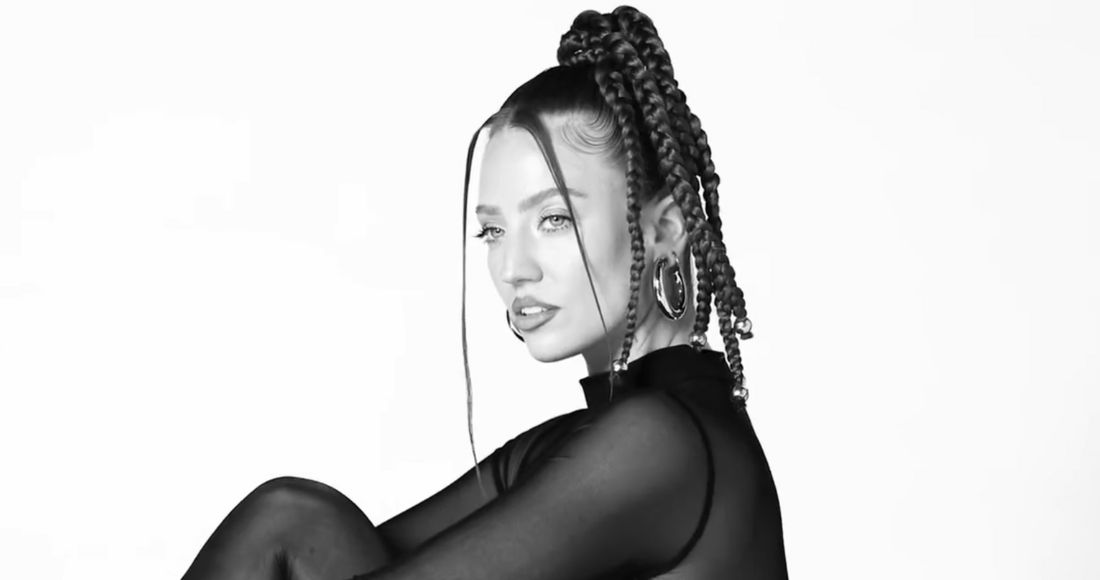 Number 1s: Rather Be (with Clean Bandit), My Love (with Route 94), Hold My Hand, Not Letting Go (with Tinie Tempah), Don't Be So Hard On Yourself, These Days (with Rudimental & Macklemore), I'll Be There
Time taken: 4 years
Cheryl (5)
Our Cheryl. At the start of the decade at least, the guiding light of British pop girls. Already the owner of 4 shiny chart-toppers as part of the mighty Girls Aloud, each of Cheryl's Number 1 singles was a lightning strike of promotion and performance, many of them receiving memorably extravagant live performances on The X Factor, where she served as a judge.
2014 was the big one, where she scored two Number 1s in a row, Crazy Stupid Love with Tinie Tempah and I Don't Care. I Don't Care made chart history at the time, with Cheryl becoming the first British female solo act to ever achieve 5 Number 1 singles. Jess would go on to overtake, of course, but you can never take that original record away!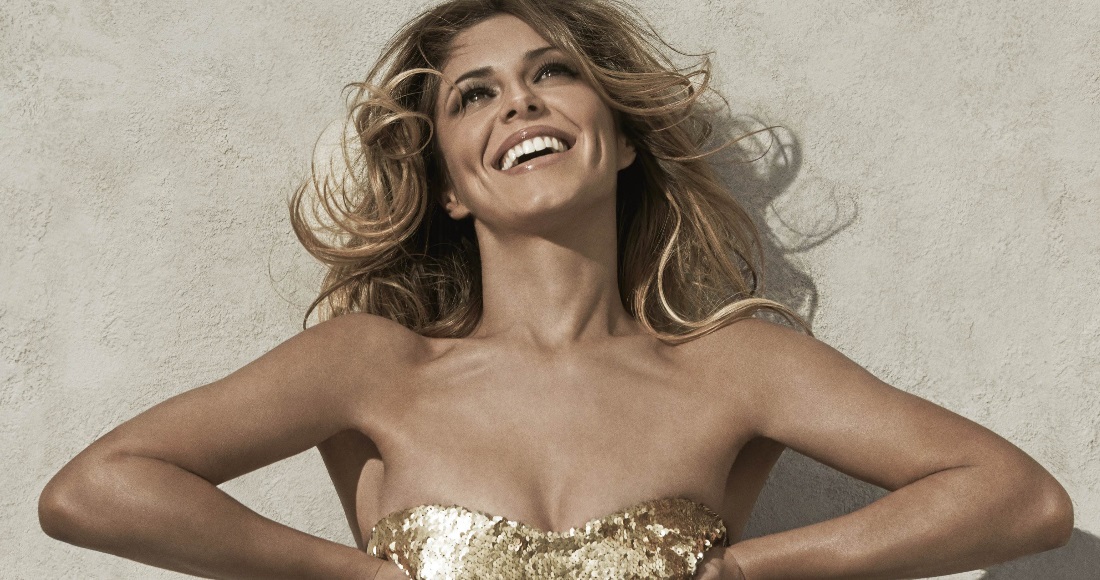 Number 1s: Fight For This Love, Promise This, Call My Name, Crazy Stupid Love (with Tinie Tempah), I Don't Care
Time taken: 5 years
Ellie Goulding, Rita Ora, Geri Halliwell (4)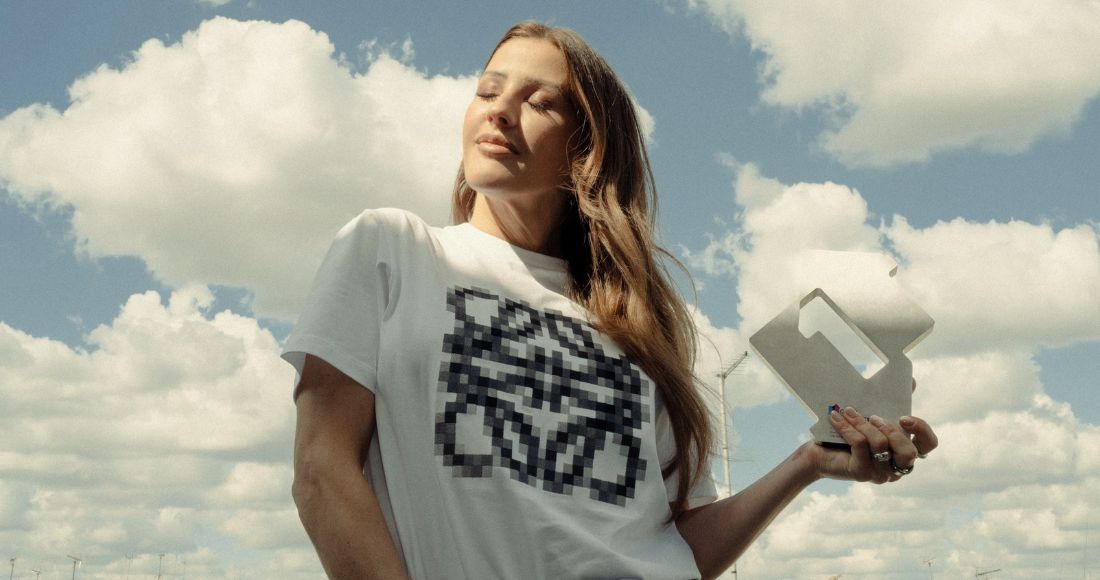 Ellie Goulding is the latest British pop queen to join the Number 1 quartet gang, with her trance rave anthem Miracle. 
She joins illustrious company; Geri Halliwell FKA Ginger Spice was the first British female artist to ever scoop four Number 1s, doing so consecutively.
She was later joined by Rita, who became one of the biggest breakout stars of her generation, accumulating her banger-laden Number 1s in little over 2 years. Not bad going!
Ellie Goulding - Burn, Love Me Like You Do, River, Miracle (with Calvin Harris)
Time taken: 9 years, 7 months
Rita Ora - Hot Right Now (with DJ Fresh), R.I.P (with Tinie Tempah), How We Do (Party), I Will Never Let You Down
Time taken: 2 years, 3 months
Geri Halliwell - Mi Chico Latino, Lift Me Up, Bag It Up, It's Raining Men
Time taken: 21 months
British female solo artists with 3 UK Number 1 singles
There are actually loads of acts with a trio of Number 1s to their name. Given their popularity, it's not a stretch to imagine either Adele or Dua Lipa (both still releasing music and arguably at the height of their powers) joining Ellie, Rita and Geri in the near future.
Adele - Someone Like You, Hello, Easy On Me
Time taken: 10 years, 8 months
Alexandra Burke - Hallelujah, Bad Boys (with Flo Rida), Start Without You (with Laza Morgan)
Time taken: 17 months
Billie Piper - Because We Want To, Girlfriend, Day And Night
Time taken:1 year, 10 months
Dua Lipa - New Rules, One Kiss (with Calvin Harris), Cold Heart (with Elton John)
Time taken: 4 years, 1 month
Jessie J - Price Tag (with B.o.B), Domino, Bang Bang (with Ariana Grande & Nicki  Minaj)
Time taken: 3 years, 8 months
Leona Lewis - A Moment Like This, Bleeding Love, Run
Time taken: 2 years
Lily Allen - Smile, The Fear, Somewhere Only We Know
Time taken between Number 1s: 7 years, 5 months
Olivia Newton-John - You're The One That I Want (with John Travolta), Summer Nights (with John Travolta), Xanadu (with Electric Light Orchestra)
Time taken: 2 years
Pixie Lott - Mama Do, Boys and Girls, All About Tonight
Time taken: 2 years, 3 months
Sandie Shaw - (There's) Always Something To Remind Me, Long Live Love, Puppet On A String
Time taken: 2 years, 5 months
Two Number 1s: Cilla Black, Kate Bush, Melanie C, Emeli Sandé
Article Image: JM Enternational/Shutterstock