What a line-up. Barclaycard presents British Summer Time Hyde Park is one of the UK's premier festivals, and this year's instalment proves no exception.
2019 marks the BST's seventh year, and the headliners are bigger than ever: Celine Dion, Stevie Wonder & Lionel Richie, Barbra Streisand, Florence + The Machine & The National, and Robbie Williams are the marquee acts across five nights running from July 5 - July 14.
Did you know this year's headliners have an incredible 35 UK Number 1 albums between them? With chart facts like that in mind, here's a whole load more to cement why this year's event is must-see.
Celine Dion - July 5
BST marks Celine Dion's only European show of 2019, and her first concert since the end of her 16-year Las Vegas residency. Celine has topped the Official Singles Chart twice, with both of her Number 1s Think Twice and My Heart Will Go On selling over one million copies. Even more impressive is that Celine was the first woman in UK chart history to claim two million-selling songs.
When it comes to her albums success, Celine has reached the summit of the Official Albums Chart five times; the only female artists with more Number 1s are Madonna, Barbra Streisand (more on her later) and Kylie Minogue. Celine's albums have spent 513 weeks on the UK charts; that's more than nine years total since her first week was logged in March 1994.
MORE: Every UK Number 1 single by Canadian acts
Stevie Wonder & Lionel Richie – July 6
A chart fact that may surprise you about Stevie Wonder – the legendary Grammy winner has never had a Number 1 album in the UK. However, Stevie does have the third best-selling song in UK chart history by a male solo artist, which is pretty great consolation prize. His 1984 chart-topper hit I Just Called To Say I Love You has sold 1.88 million copies.
When it comes to Lionel Richie, the icon holds an unusual chart record. After The Definitive Collection roared to Number 1 following his 2015 Glastonbury legends slot, the album managed the shortest stint at the top in history. Lionel's greatest hits spent just five days at Number 1 after the Official Chart moved from Sundays to Fridays the following week.
Barbra Streisand – July 7
Barbra Streisand has done something that only one other woman can claim. Along with Kate Bush, she's scored a Top 5 album in each of the last five decades, landing seven Number 1s and hitting the Official Albums Top 40 a total of 28 times in the process. With her 2016 album Encore, Barbra became the oldest woman to climb to the summit of the Official Chart with an album of new studio material.
MORE: Every Number 1 album by a female solo artist
Florence + The Machine – July 13
Florence + The Machine have an impeccable track record on the Official Albums Chart. The group, which includes lead vocalist Florence Welch and keyboardist and songwriter Isabella Summers, were the first and only female-lead group to reach Number 1 with their first three albums, something the likes of mixed groups Blondie, The Pretenders and Eurythmics didn't achieve. All female groups such as Spice Girls or All Saints can't say the same either.
In fact, the only female acts to match Florence & The Machine by having their first three albums hit the top spot are Norah Jones, Avril Lavigne, Susan Boyle, Lady Gaga and Adele.
Robbie Williams - July 14
All but Golden Circle tickets have sold out for Robbie Williams' BST set, and his chart success speaks for itself as to why. Robbie has scored more UK Number 1 albums than any other British soloist. With 12 chart-toppers to his name, he boasts more than David Bowie, Rod Stewart, Cliff Richard and Elton John. Internationally, Elvis Presley is the only solo act with more – he's just ahead on 13.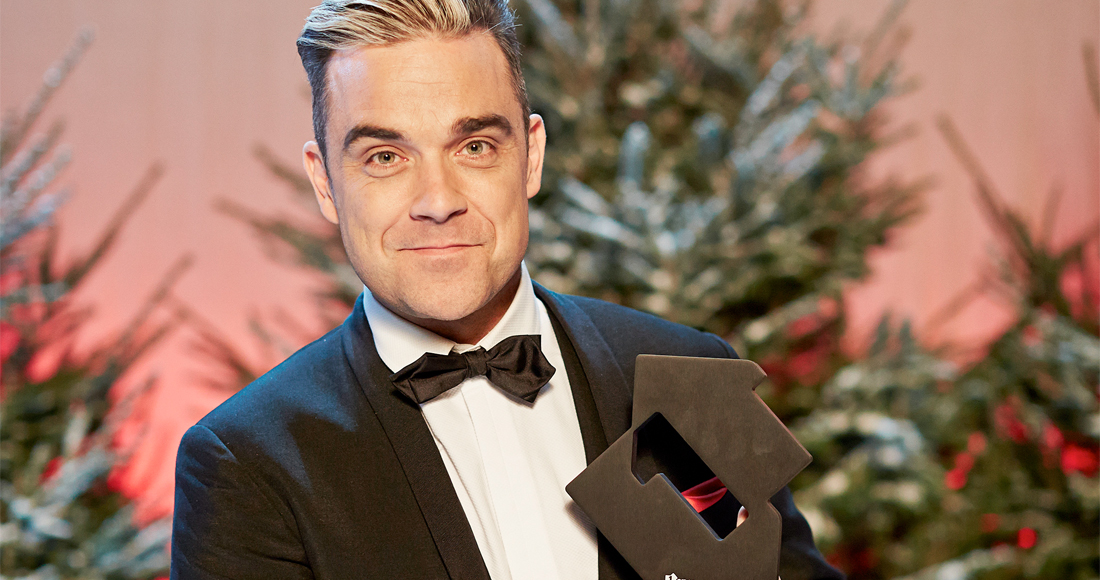 Robbie's 2013 album Swings Both Ways was the UK's landmark 1000th Number 1 album (pictured above), while all but one of Rob's studio albums have reached the top spot - the only one to miss out is 2009's Reality Killed The Video Star.
Factoring in his career with Take That, Robbie has a further four Number 1s, placing him third with 16 chart-topping album across all acts he's involved with, behind Paul McCartney (22) and John Lennon (18) for combined. When Robbie returned to man band for 2010's Progress, the album shifted 520,000 sales in its first seven days, making it the fourth fastest-selling album ever. Safe to say Robbie's career has been nothing short of Supreme.
MORE: Acts with the most Number 1 albums on the Official UK Chart