30 years ago, Anita Dobson – better known to millions as fearsome landlady Angie Watts from EastEnders – started a trend: soapstars turning into popstars.
Her debut single Anyone Can Fall In Love kicked off a run of soapstars swapping their divorce papers for Official Singles Chart glory, or gloom. We look back at the best and the boldest transitions from tellybox to top of the charts… or Number 46 if you're Tracy Shaw.
Anita Dobson
This performance on Wogan was so good yet still Den served Angie those divorce papers. The cheek.
We're kicking things all the way back to August 1986. The UK's favourite landlady Angie Watts made the most of her downtime from pulling pints with Tracey the barmaid and got those vocal chords going. Actress Anita Dobson put lyrics to the iconic EastEnders theme song, peaking at Number 4 for two weeks in August 1986. Anita was a trailblazer and without her, maybe the entire cast of Neighbours wouldn't have decided a pop career was a good idea. She's got quite a lot to answer for, when you think about it.
MORE: View Anyone Can Fall In Love's complete 11-week Official Singles Chart run
Nick Berry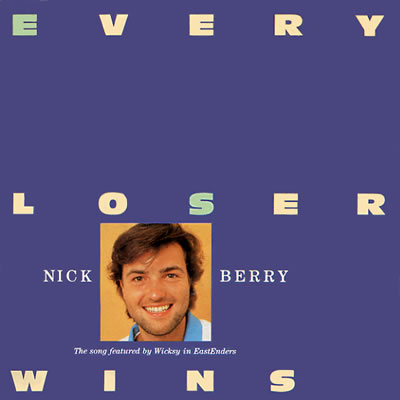 We're sure this was the best the artwork designers could come up with in 1986.
Two months after Anita Dobson swapped Albert Square for chart success, her co-star Nick Berry decided to give music a try – and stole Anita's thunder. Big time. Nick's single Every Loser Wins got to Number 1, where it stayed for a whole three weeks. Nick knocked Madonna off the top spot (this actually happened) before eventually having his breath taken away by Berlin. We're sure Wicksy could've bought his mum Pat Butcher a new pair of earrings with all the money he made.
If that wasn't enough for Nick, he later sang on, and had a hit with, the theme tune to his next leading role, Heartbeat. He also starred in a TV adaptation of the board game Cluedo, but thankfully reined in his enthusiasm enough not to belt out a banger about that.
Adam Rickitt
Loving the sandals Adam.
If you're a fan of heavy breathing and naked men trapped in perspex boxes, then this song is the one for you. Coronation Street's Nick Tilsley, played by actor Adam Rickitt left Manchester's famous cobbles and stepped into the realm of legendary music videos for I Breathe Again, which peaked at Number 5.
Adam scored three Top 40 singles from debut album Good Times, but despite signing a six(!) album deal with Polydor Records, those Good Times were over rather quickly, which may have something to do with the Number 41 placing on the Official Albums Chart. Adam lived to breathe again however and took part in The Big Reunion in 2014, as part of a boyband supergroup which also featured Dane Bowers and Kavana. He has since gone on to star in Hollyoaks as well. He can't get enough of soaps it seems!
Kylie Minogue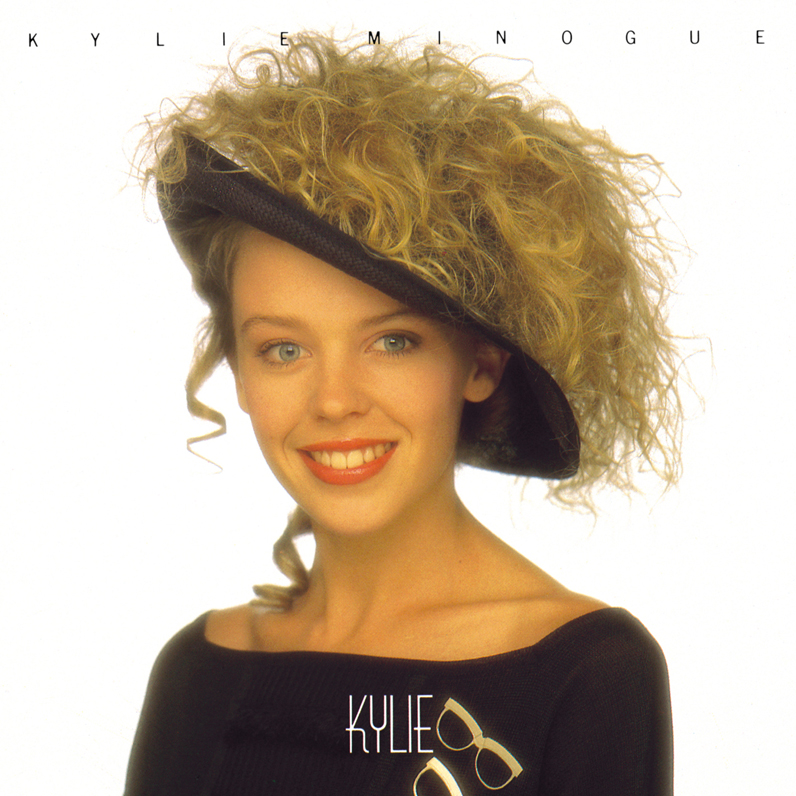 When hats refuse to shave.
Shooting to global fame playing streetwise, curly-mopped dungaree-loving mechanic Charlene Mitchell in Neighbours, Kylie scored a huge Australian Number 1 with a fun, but cheesy, cover of '60s classic Locomotion in 1987. It was supposed to be a one-off, but fans wanted more, and soon Charlene was being shipped off to Brisbane and Kylie was heading for a bubble bath and international superstardom as the most successful soapstar-turned-singer ever, with an astonishing 49 Top 40s, including 34 Top 10s, of which seven have hit Number 1. Not to mention a range of bed linen.
Kylie kicked off a thirst for Neighbours-related pop stardom and where Charlene went, hubby Scott was only too likely to follow…
Jason Donovan

Jason's first video. If you listen carefully, you can hear a taxi running outside – it's been booked to take Jase straight to the barber's to get that hair sorted.
Another cab off the Neighbours rank was 'spunky' Scott Robinson, aka Jason Donovan, who scored his first hit with Nothing Can Divide Us in 1988. With a little help from screen wife, and off-screen girlfriend, Kylie, Jase scored his first Number 1 with future million-seller Especially For You. Three more chart-toppers would follow, including the Joseph and the Amazing Technicolor Dreamcoat classic Any Dream Will Do (ah aaaaah!).
MORE: Take a look at Jason Donovan's but UK hit singles and albums
Claire Sweeney
Love often leads to murder in soap operas, so Brookside favourite Claire Sweeney's cover of this Queen classic was a fitting choice. Claire's 2002 debut album Claire peaked at Number 15, but she did manage to get Brian May to play guitar on it. Now that is impressive. While maybe not as memorable as Trevor Jordache getting buried under the patio, we had to pay an honorable mention to our fave 60 Minute Makeover presenter.
Will Mellor
Nothing like a bit of rain and pondering in a car to set the depressing mood. 
From one star of a Phil Redmond-created soap to another with Hollyoaks' Will Mellor, who played lovable rogue Jambo. Will's cover of Leo Sayer's When I Need You managed to reach Number 5 back in 1998, the first of two Top 40 hits. Maybe he celebrated his chart success with two pints of lager and a packet of crisps?
Natalie Imbruglia
Someone from Neighbours starting a music career? Well we never.
Yes, we're back on Ramsay Street to pay homage to this pop behemoth. Natalie Imbruglia's Torn is one of the best selling singles never to reach Number 1, shifting 1,174,000 copies. Kept at Number 2 for three straight weeks by another million seller in Aqua's Barbie Girl, the track was the first of five Top 10 hits for Nat. Another soap link for you: the rather moody-looking love interest in the video is actor Jeremy Sheffield, who appeared in Hollyoaks for three and a half years until January 2016.
MORE: See all the UK's of million-selling singles
Holly Valance
MWAH. Another Neighbours star who ditched Ramsay Street for the UK's record store shelves was Holly Valance. Sexing up the music scene back in 2002, Holly's Kiss Kiss soared all the way to Number 1. Featuring a dance break JLo would be jealous of, the sultry track was the first of four Top 20 singles for Holly, another being the Number 2 hit Down Boy. Presumably about an unruly mutt and not in any way a filthy, natural successor to her chart topper...
MORE: See all Holly Valance's hit singles and albums
Martine McCutcheon
Another chart topper now from the best bridesmaid at Liza Minelli and David Gest's wedding (true story!), Martine McCutcheon. Martine's character Tiffany Mitchell was mowed down by Frank Butcher in 1998, but her post-EastEnders music career was very much alive. Her debut single Perfect Moment went straight in at Number 1 the following year and first album You, Me & Us peaked at Number 2. Perfect Moment is clearly still loved to this day – 635 of you have so far downloaded it this year.
Bill Tarmey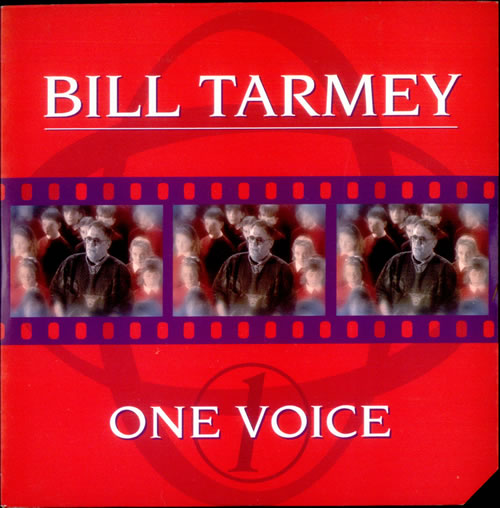 Bill Tarmey didn't just play one half of Coronation Street's most loved couples, Jack Duckworth, he also knew how to hold a tune. Bill's debut single One Voice hit Number 16 in 1993 and the Corrie legend also scored two Official Albums Chart Top 40s.
Natalie Bassingthwaite of Rogue Traders
Baby, baby, baaayyyyybyyyyy! Natalie Bassingthwaite (try saying that after a few gins) gained international fame when she portrayed Izzy Hoyland on Neighbours from 2003 to 2006. In the middle of her tenure, she became lead vocalist for Rogue Traders. The group enjoyed worldwide success with their single Voodoo Child in 2006. The song hit the Number 4 in Australia but fared even better in the UK, reaching Number 3. 
Since Nat left the band in 2008, she's continued to be a household name Down Under, acting as a judge on both X Factor Australia for four seasons before replacing controversial Natalia Kills on the New Zealand edition of the show. 
Tracy Shaw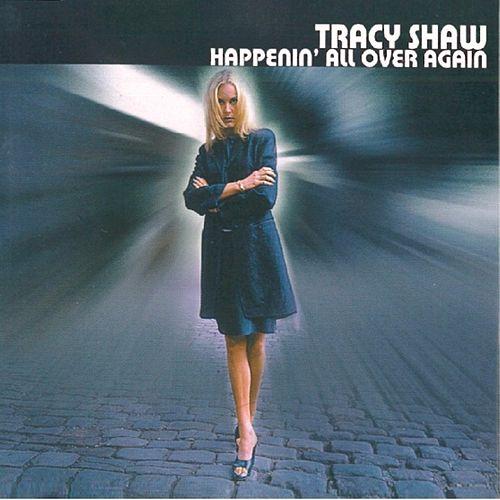 Actress Tracy Shaw was a mega popular cast member of Coronation Street back in the late nineties and early noughties, so she was the ideal fit for a transition into pop music, right? Wrong. Much like the murderer "Tricky Dicky" Richard Hillman who bumped off Tracy's character Maxine Peacock, a career in music also proved difficult back in 1998. Her single Happenin' All Over Again peaked at Number 46, and well, there was not much happenin' again for Tracy in the pop sphere. Luckily for her, she was able to stick around the Rovers Return for another 5 years until her character's grisly end.
Delta Goodrem
Back on the other side of the world, Delta Goodrem impressed as Nina Tucker in Neighbours (yup, another one!) and her debut single Born To Try reached Number 3 in the UK. However, her joint longest reigning Top 10 single (tied with Lost Without You) is Almost Here, another Number 3 smash she sang with her former fiancé Brian McFadden. The pair called everything off in 2011, and Delta has since been a regular coach on The Voice of Australia while Brian performed in Hartlepool's branch of Mecca Bingo in 2014.
MORE: Relive Delta's UK hit singles and albums
Matthew Marsden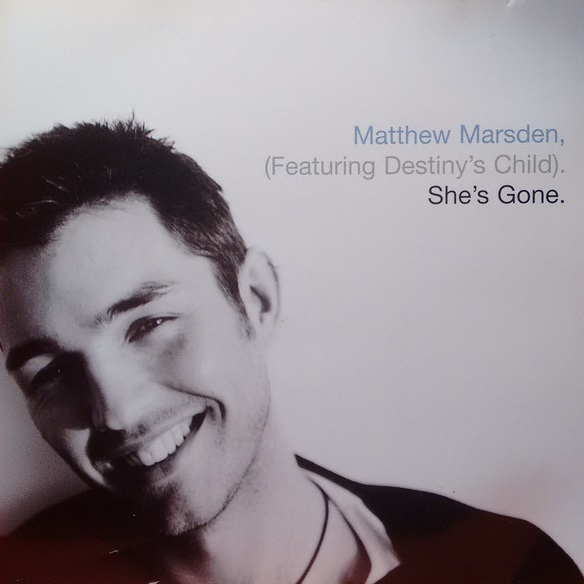 Our grin would be that big if this has happened to us too.
The fact that this actually happened in real life gives us a little hope Beyoncé may one day duet with us. Back before Destiny's Child really hit the big time and got all Bootylicious, they collaborated with Matthew Marsden, who played an amorous mechanic in Coronation Street, on a cover of Hall & Oates' 1976 track She's Gone. It really is impossible to get more random than this. The song only managed to climb to Number 25, but Matthew collaborated with Queen Bey - we imagine the chart position really doesn't bother him. One thing in its favour: it charted higher than the original, which stalled at 42.
Getting through this may have been the inspiration for Destiny's Child's Number 1 single Survivor, you never know. Luckily for Michelle Williams, she wasn't part of the band at this point. Finally, she's got a one-up on Bey and Kelly.
Ant & Dec
So we're slightly bending the rules here in that Byker Grove was a serial drama and not a proper soap, but well, soaps are all about drama and we reckon PJ & Duncan deserve a mention. Talk about rebellious.
The children's soap (we'll go with that) was all the rage in the nineties, and Ant and Dec were the show's most famous stars. Before they dominated Saturday night TV and won every award ever, they scored 14 Top 40 singles – the biggest of which was Let's Get Ready To Rhumble. It peaked at Number 9 on original release and wasn't even their highest charting hit, but it was a cult classic. Fast forward to 2013 and a performance on Saturday Night Takeaway and the nation got carried away and finally sent it to Number 1. Brilliant!
MORE: See all Ant & Dec's smashes
Drake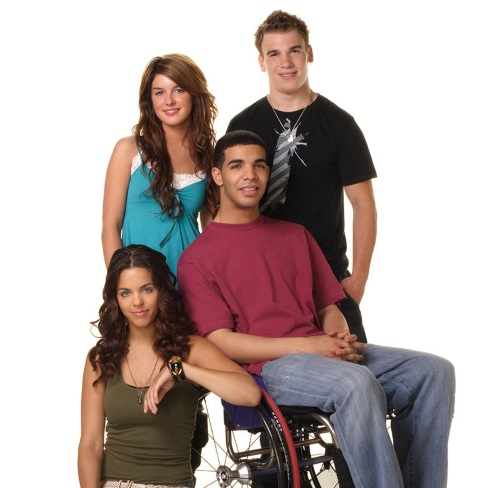 Another teen fave was Canadian serial Degrassi, which was big news a few generations ago and is still popular in its new Netflix incarnation. Before he was giving Bryan Adams heart palpitations on the Official Singles Chart, Drake starred in 145 episodes as basketball star Jimmy Brookes, who was shot and left paralysed. Oh dear.
Following Drake's TV stint, he became Wet Wet Wet's arch nemesis, equalling their second place span of 15 weeks at Number 1, the second longest EVER. His first single Forever sadly didn't make the Top 40, but with features from Kanye West, Eminem and Lil Wayne, we had to give that BANGER a mention. 
MORE: The songs that spent the longest at Number 1
Which soap stars turned pop stars produced your favourite bangers? Can you remember the other 574 stars of Neighbours who transitioned to the UK charts? Let us know in the comments below.