Taylor Swift claims the Official biggest Americana album of 2022 so far, Official Charts Company can reveal.
evermore, the Nashville native's ninth studio record, leads the way in the year-to-date Americana Albums Chart, which showcases the genre's 20 biggest-selling records at 2022's midway mark.
Mainstay evermore has spent an incredible 83 weeks on the Official Americana Albums Chart so far, having reached Number 1 upon its release in December.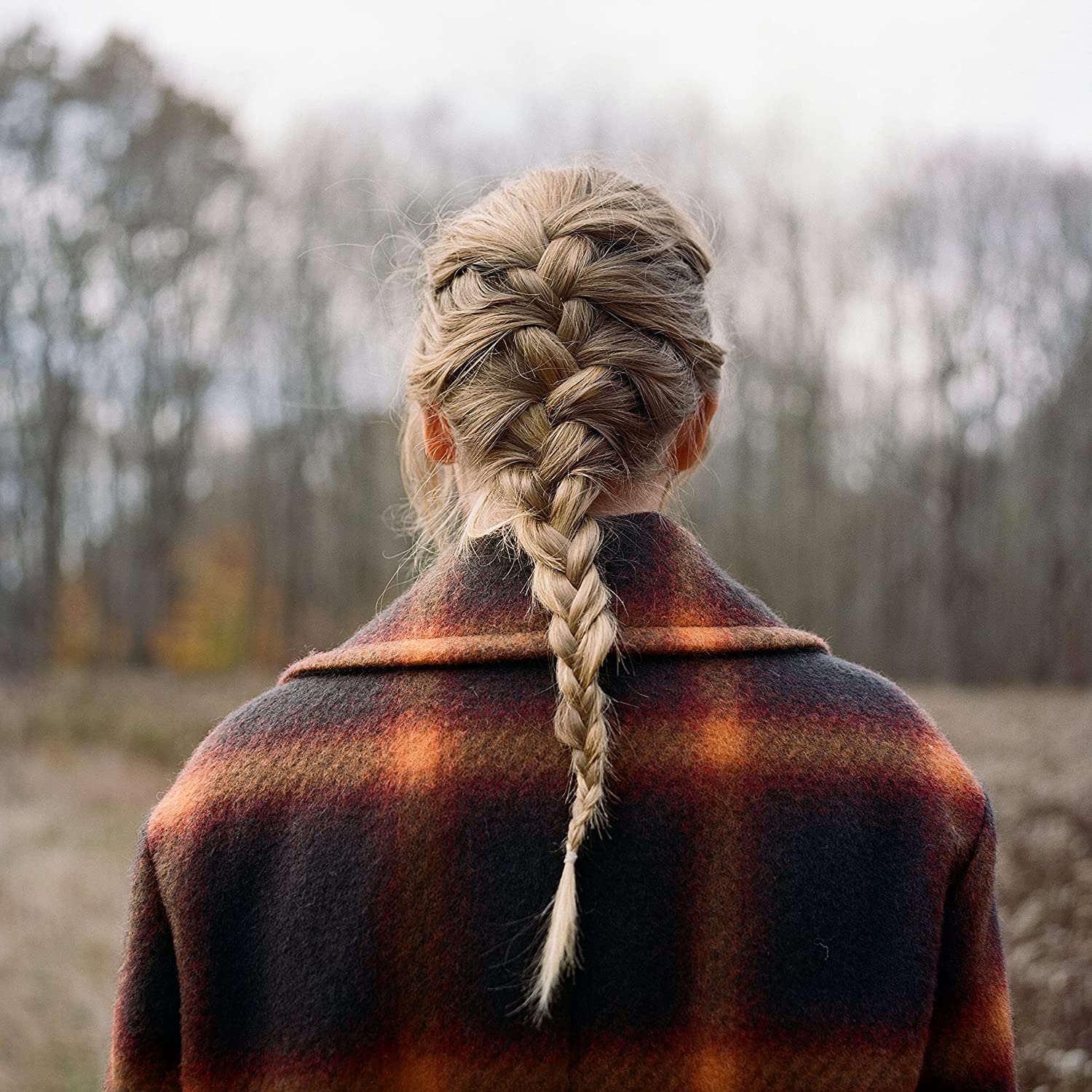 Meanwhile, Hampshire-born singer-songwriter Frank Turner is the highest-placing British act on the year-to-date chart. His ninth studio record, FTHC (an initialism for Frank Turner Hard Core) places second on 2022's list of top sellers, notching up 22 weeks on the chart.
Frank previously picked up the prize for Best Selling Americana Album with No Man's Land at the Americana Music Association's UK Americana Awards back in 2019.
LA-born Phoebe Bridgers is in at Number 3 with her second studio release Punisher, while Robert Plant and Alison Krauss sit at Number 4 with their collaborative LP Raise The Roof. The chart-topping album from Led Zeppelin frontman Robert and acclaimed Americana star Alison has spent a total of 34 weeks on the chart so far.
Elsewhere, Elvis Costello & the Imposters' The Boy Named If places fifth at the year's halfway point. Big Thief's 2022 release Dragon New Warm Mountain I Believe in You currently sits at Number 6, peaking at Number 2 on the Official Americana Albums Chart upon release and spending a solid 22 weeks on the chart since.
The Black Keys' Dropout Boogie - a former Number 1 record from the Ohio-formed duo - already places at Number 6 in its ninth week on the Americana Albums Chart. You can catch The Black Keys will be performing at Huntsville's incredible new music destination Orion Amphitheatre on August 28. Find out more information here.
Meanwhile, Americana aficionado Dolly Parton enjoys a spot at Number 8 on the year-to-date list with Run Rose Run, her forty eighth solo studio album and the companion LP to her novel of the same name.
The Lumineers' BRIGHTSIDE, which peaked at Number 2 on its release in January of this year, is at Number 9, while Gang of Youths' Angel in Realtime comes in tenth on the chart.
Commenting on the incredible Americana talent showcased in the list, Martin Talbot, Chief Executive, Official Charts Company, says: "The wide range of fantastic albums which make up the 2022 year-to-date Official Americana Albums Chart really underlines what a healthy and vibrant sector this is, including titles from the likes of Taylor Swift, Frank Turner, Phoebe Bridgers, Big Thief, Kurt Vile and Angel Olsen, to name just a few."
Official Top 20 biggest Americana albums of 2022 so far
| | | |
| --- | --- | --- |
| POSITION | TITLE | ARTIST |
| 1 | EVERMORE | TAYLOR SWIFT |
| 2 | FTHC | FRANK TURNER |
| 3 | PUNISHER | PHOEBE BRIDGERS |
| 4 | RAISE THE ROOF | ROBERT PLANT & ALISON KRAUSS |
| 5 | THE BOY NAMED IF | ELVIS COSTELLO & THE IMPOSTERS |
| 6 | DRAGON NEW WARM MOUNTAIN I BELIEVE IN | BIG THIEF |
| 7 | DROPOUT BOOGIE | BLACK KEYS |
| 8 | RUN ROSE RUN | DOLLY PARTON |
| 9 | BRIGHTSIDE | LUMINEERS |
| 10 | ANGEL IN REALTIME | GANG OF YOUTHS |
| 11 | I DON'T LIVE HERE ANYMORE | WAR ON DRUGS |
| 12 | RECKLESS | MORGAN WADE |
| 13 | BLUE HOURS | BEAR'S DEN |
| 14 | BLOOR STREET | KIEFER SUTHERLAND |
| 15 | STAND FOR MYSELF | YOLA |
| 16 | BARN | NEIL YOUNG & CRAZY HORSE |
| 17 | (WATCH MY MOVES) | KURT VILE |
| 18 | STARTING OVER | CHRIS STAPLETON |
| 19 | BIG TIME | ANGEL OLSEN |
| 20 | BIRDS THAT FLEW AND SHIPS THAT SAILED | PASSENGER |
©2022 Official Charts Company. All rights reserved.
This chart is compiled using sales and streaming equivalent sales combined.
See this week's Official Americana Albums Chart powered by Sweet Home Alabama, published Fridays at 5.45pm.
With thanks to our Official Americana Chart partners Sweet Home Alabama. For more information, head to Sweet Home Alabama.