As the UK sizzles with temperatures topping 35C over the past few days, the Number 1 song providing the soundtrack for the sweltering heat is Joel Corry and MNEK's summer dance-pop anthem Head & Heart.
The catchy track is on course for a fourth week at the top of the UK's Official Singles Chart this Friday (Aug. 14), proving to be the perfect accompaniment to the British public's (socially distanced) outdoor activities.
Head & Heart was also at the top of the chart on July 31, when the UK's third-hottest day on record was recorded, at 37.8C.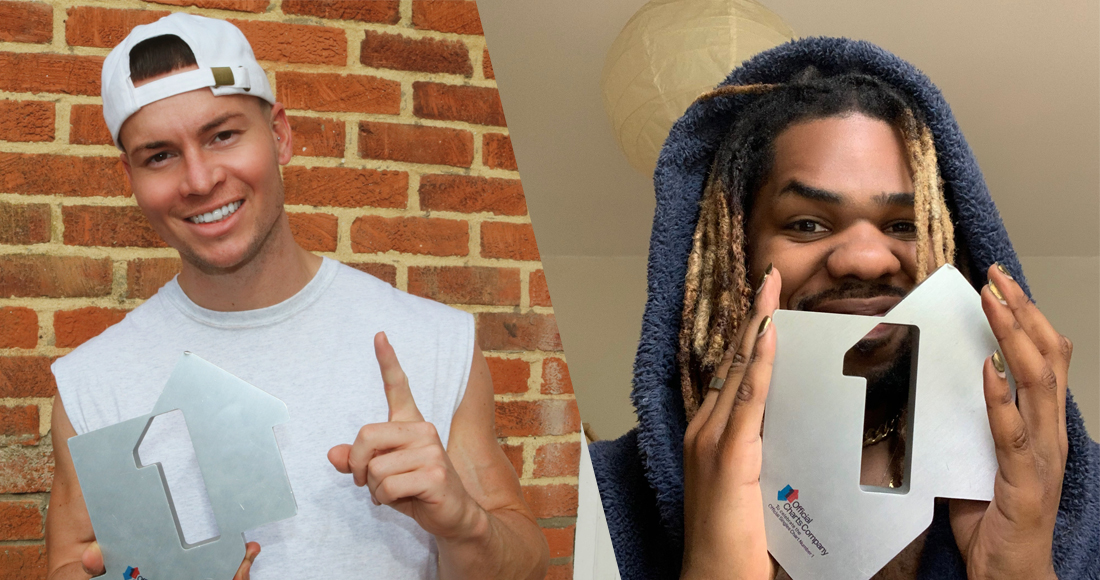 Joel Corry and MNEK with their Official Number 1 single award for Head & Heart.
Last year saw the UK's hottest day ever recorded as 38.7C on July 25. The Number 1 song that week was Ed Sheeran's Beautiful People ft. Khalid – a fittingly hazy, laid-back track to chill out to that was top of the Official Singles Chart for one week only.
The UK's second-hottest day was recorded on August 10, 2003, when the mercury hit 38.5C. The Number 1 song keeping us all hot under the collar that week was Blu Cantrell and Sean Paul's Breathe; the bold and brassy car-cruising hip-hop track (complete with crash sound effects) was in the second of its four-week run at summit and dominated the airwaves that summer.
August 1990 was also a notable scorcher, with the UK's fourth-hottest day recorded on August 3 at 37.1C. Keeping kids entertained during their summer holiday was the Teenage Mutant Hero Turtles; the superhero team of reptiles found themselves at the top of the Official Singles Chart that week with Turtle Power, the shoulder-popping theme song to their film released by New York hip-hop duo Partners In Kryme.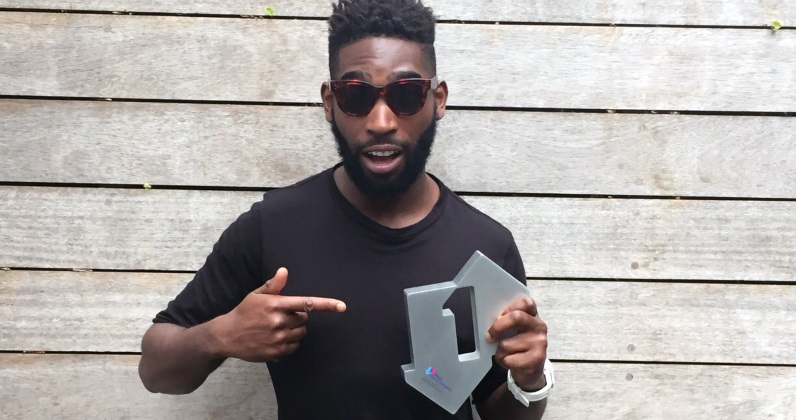 Tinie Tempah with his Official Number 1 single award for Not Letting Go.
Finally, July 1 2015 saw temperatures reach 36.7C in the UK, the fifth-hottest on record. Keeping us bopping through the heat at Number 1 was Tinie Tempah's Not Letting Go ft. Jess Glynne. The song entered at the top that week, giving Tinie his sixth UK chart-topper (more than any other artist during the 2010s) and Jess her fourth.
The UK's five hottest days on record and the UK's Official Number 1 song
Date: July 25th, 2019
Temperature: 38.7C
Number 1: Ed Sheeran ft. Khalid – Beautiful People
Date: August 10th, 2003
Temperature: 38.5C
Number 1: Blu Cantrell ft. Sean Paul – Breathe
Date: July 31st, 2020
Temperature: 37.8C
Number 1: Joel Corry ft. MNEK – Head & Heart
Date: August 3rd, 1990
Temperature: 37.1C
Number 1: Partners In Kryme – Turtle Power
Date: July 1st, 2015
Temperature: 36.7C
Number 1: Tinie Tempah ft. Jess Glynne – Not Letting Go
Temperatures sourced from BBC Weather.