Lady Gaga knows a thing or two about hits - even if they're not necessarily official singles.
To celebrate the release of Stupid Love, the lead single from her sixth album, we've looked into Gaga's UK sales and streaming numbers (based on Official Charts Company data) to find out what her biggest album tracks are. Did any of them deserve official single status?
The Fame: Beautiful, Dirty, Rich
Lady Gaga's debut album featured some incredible singles like the million-selling Poker Face, chart topper Just Dance, Top 5 smash Paparazzi, and the Top 20 bop LoveGame. Australia, New Zealand, Sweden and France also got a bonus fifth single Eh Eh (Nothing Else I Can Say).
While it has a two music videos (!), Beautiful, Dirty, Rich was only ever given promotional single status and is Gaga's biggest non-single from The Fame in the UK. The song was used to promote ABC television series Dirty Sexy Money, with clips from the show used in one of the music videos, both of which see Gaga burning money in a mansion. As you do.
Beautiful, Dirty, Rich actually peaked at Number 83 in the UK, and has paid-for sales to date of 53,000, notching up 2.57 million audio and video plays as well since the Official Charts Company began counting streams in 2014.
The Fame Monster: Speechless
Packaged with The Fame as a reissued double album in the UK, The Fame Monster was released as a standalone EP in some countries. Two UK Number 1s Bad Romance and Telephone feature on the collection, as does Top 10 hit Alejandro.
But what *should* have been the fourth single based on sales and streams? The answer is Speechless. A piano-led tribute to her father, Gaga performed the song multiple times on TV, including at the 2009 Royal Variety Performance and at the 2010 GRAMMY Awards as a duet version with Elton John. Speechless has been downloaded 60,000 times in the UK, and its streams to date total 3.38 million. Speechless also impacted the Official Singles Chart at Number 88.
Born This Way: Hair
A promotional track from Born This Way, Gaga said that Hair would be promoted to official single status if it performed as well as her previous single Edge Of Glory, which had already been a promo release at first. The song peaked at Number 13 in the UK, but it never did get that official video, nor was it sent to radio. Gaga did show Hair some love though, performing it on Good Morning America and here in the UK, The Paul O'Grady Show. Incredible. Since its 2011 release, Hair has notched up 50,000 downloads and has 2.3 million streams.
ARTPOP: Venus
ARTPOP's single rollout was... interesting to say the least, with Venus originally announced by Lady Gaga as the album's second single following the Top 5 hit Applause. Promo release Do What U Want was elevated to an official single instead, and Venus had to settle for being part of the intro to the music video for the album's third single G.U.Y. instead.
Despite Gaga not going all the way to make Venus a single, the song was performed on both The X Factor and The Graham Norton Show, leading to UK sales of 11,200 and 3.37 million streams. 
Cheek To Cheek: Cheek To Cheek
A Top 10 album in the UK, jazz legend Tony Bennett and Gaga released Cheek To Cheek together, a collection of standards by the likes of Nat King Cole and Cole Porter. The title track, which is a Fred Astaire cover, is the most popular non-single from the record, and is actually a bigger song in the UK with downloads and streams combined than the LP's second single I Can't Give You Anything But Love. Cheek To Cheek has been streamed over a million times in the UK.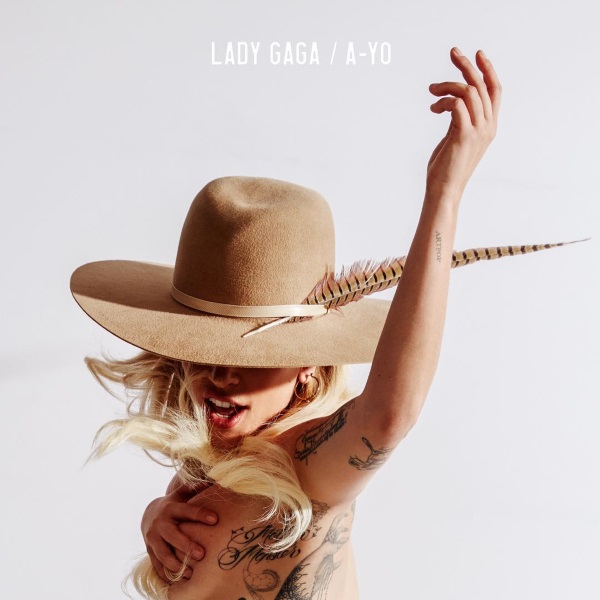 Joanne: A-Yo
Gaga evidently loves performing songs that aren't proper singles. Despite performances on Saturday Night Live and The Late Late Show, A-Yo was another example of being pencilled in to be an official single (like Venus), but was ultimately shelved. Million Reasons took off following an episode of Carpool Karaoke, so was chosen instead. It was probably the right move, as that song shot up to Number 4 in America after Gaga's Super Bowl performance. All in all, A-Yo has yeehaw-ed its way to 6.47 million streams and 5,500 downloads.
A Star Is Born: Always Remember Us This Way
Lady Gaga's most popular album since streaming really took a foothold in the music industry, A Star Is Born's album tracks all racked up millions of streams in the UK. With Gaga's first UK Number 1 for eight years Shallow being the only official single from the album, the next most popular is Always Remember Us This Way.
While the song does have a music video (as do I'll Never Love Again and Look What I Found), it's not considered an official single, but the video certainly helps crank up the streaming numbers. It's Gaga's most-streamed non-single with 69,800 downloads and 55.7 million streams. Combining sales and streams, Always Remember Us This Way is now a bigger UK hit than the likes of Judas and Marry The Night.
What is your favourite Gaga album track? Tell us in the comments below.