Whatever your musical preference, summer doesn't discriminate. Whether it's pop, rock or hip-hop, artists love singing about the warmer months of the year.
Here are some of the biggest selling and highest charting 'summer' songs of all time in the UK:
John Travolta & Olivia Newton John – Summer Nights
Released: 1978
Chart peak: 1
Sandy and Danny's singalong from the hit movie Grease is not just a big summer song, it's the biggest summer song. Having shifted 1.64 million in pure sales (and a further 3.6 million streams since 2014), it ranks as one of the 40 biggest selling singles of all time.
All together now: "Those su-u-mmer…"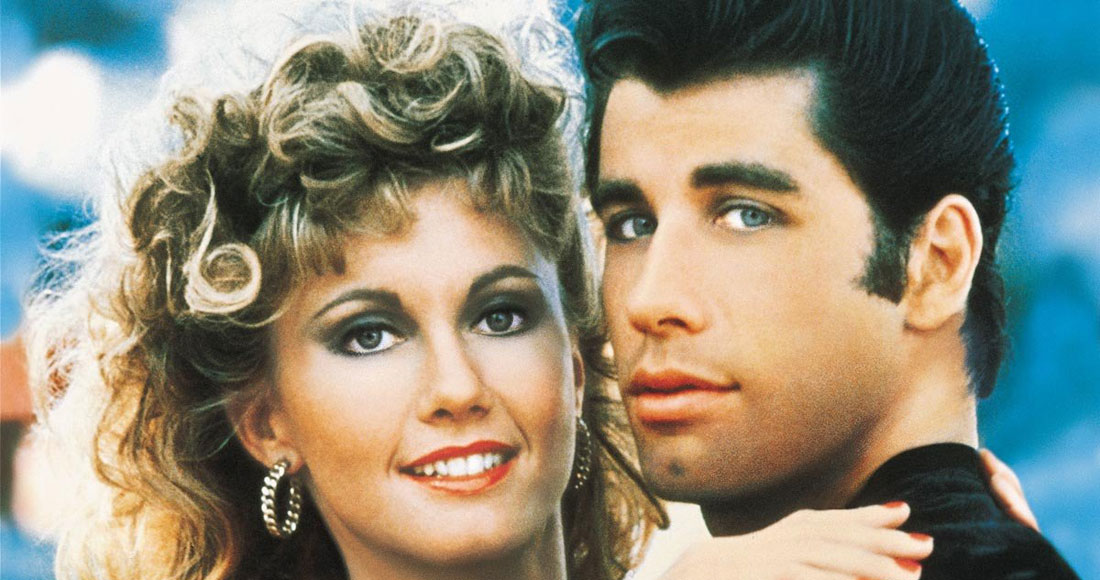 Lana Del Rey vs Cedric Gervais – Summertime Sadness
Released: 2013
Chart peak: 4

Summer doesn't last long in the UK and one song that encapsulates the fleeting summer months perfectly is Lana Del Rey's Summertime Sadness. A dance remix of her wistful ballad by Cedric Gervais took off in a big way in 2013, peaking at Number 4 on the Official Singles Chart.
The track has shifted 988,000 across all formats, made up of 650,000 downloads and 34 million streams.
Bryan Adams – Summer Of '69
Released: 1985
Chart peak: 42
Somehow, this summer classic stalled at Number 42 in the Official Chart in August 1985. However, its success has endured over the years - and then some.
In the digital age (since 2005), its notched up 675,000 across downloads and streaming equivalent sales (22m). Not bad for a song released 20 years prior.
Calvin Harris - Summer
Released: 2014
Chart peak: 1
Calvin landed his sixth Number 1 single with a track that does exactly what it says on the tin. Interestingly, it's the only song titled only Summer that has reached Number 1 in the UK – or even the Top 10.
The DJ's sunny banger has shifted 931,000 across all formats, made up of 479,000 downloads and 45.2 million streams.
Kid Rock – All Summer Long
Released: 2008
Chart peak: 1
US country-rock singer Kid Rock landed the biggest hit of his career with a summer song back in 2008. The care-free All Summer Long topped the charts across the world, including the Official UK Singles Chart for a single week. It's sales stand at 585,000 across all formats.
DJ Jazzy Jeff & The Fresh Prince – Summertime
Released: 1991
Chart peak: 8
Back in 1991, when Will Smith aka The Fresh Prince was still – umm – fresh, he landed a decent sized hit with DJ Jazzy Jeff. The track has since become a piece of '90s nostalgia and continues to sell well some 26 years on. Its combined sales total currently stands at 435,000, including six million streams since 2014.
Demi Lovato – Cool For The Summer
Released: 2015
Chart peak: 7
One of the more recent additions to the 'summer' hall of fame is Demi's Cool For The Summer. Helmed by Max Martin, it's a sleek n' sultry bi-curious banger that debuted inside the Top 10 in 2015. Its total combined sales are 337,000.
Shawn Mendes ft. Camila Cabello – I Know What You Did Last Summer
Released: 2016
Chart peak: 42
This is an interesting one. Despite peaking at Number 42 in the UK (its single release was pushed aside in favour of the lead track for his next album, Treat You Better), Shawn and Camila's collabo has shifted a healthy 305,000 combined sales, including 22 million streams. Sleeper summer hit indeed. 
Don Henley/DJ Sammy – Boys Of Summer
Released: 1985 (Henley) / 2003 (DJ Sammy)
Chart peak: 12 (Henley) / 2 (DJ Sammy)
Covers that charted higher than the original release are always a bit awkward. That said, a.) DJ Sammy's 2003 dance remake is good in a very different way to the original and b.) Don Henley's has actually sold more despite charting 10 places lower than the remake: 296,000 combined sales for Don vs. 206,000 for DJ Sammy. There – doesn't balance feel restored in the world of pop?
Mungo Jerry/Shaggy - In The Summertime
Released: 1970 (Jerry) / 1995 (Shaggy)
Chart peak: 1 (Jerry) / 5 (Shaggy)
Both hits in their own right, In The Summertime has been a massive summer anthem for some 47 years now. The song's writer Ray Dorset claims it took him just 10 minutes to write during a break from his regular job.
The original spent seven weeks at Number 1 and has reportedly sold over 30 million worldwide. Meanwhile, Shaggy's reached a respectable Number 5 in the UK and 3 in America.
Cliff Richard & The Shadows – Summer Holiday
Released: 1963
Chart peak: 1
You didn't think we'd forgotten, did you? Cliff (and The Shadows)'s ode to summer holidays spent three weeks at Number 1 in March/April 1963 – a little early for summer, sure, but things were different back then. Probably.
Released long before Official Charts' digital records began, it's difficult to put an exact figure on the song's sales, but it has been played 665,000 times since streaming was added to the chart in 2014. Not bad for a 54-year-old song!
We know, we know - there have been loads of other songs with 'summer' in the title. Texas' Summer Son? Banger. Girls Aloud's Long Hot Summer? Love it. Abba's Summer Night City? We remember. We've only picked a selection of the biggest of all time above, so tell us which 'summer' songs you love in the comments below.