The return of Miley Cyrus to the top of the Official Singles Chart has been nothing short of subliminal. 
Debuting straight in at Number 1, Flowers has held on to the top spot for two weeks, becoming her longest-running chart-topping single in the UK to date, overtaking We Can't Stop and Wrecking Ball. 
Of course, Miley Cyrus is Miley Cyrus, so it's no surprise that she's notched a third Number 1 single under belt...but at the same time, her return to the commercial nadir she enjoyed at the height of the Bangerz era (where she was, truly, everywhere) wasn't a given.
In fact, since her last imperial phase, Miley has firmly taken some time out of being a Big Pop Girl - her releases since Bangerz have been defined not by their radio hits but my her daring sonic experimentation, from the trippy psychedlic rock of Dead Petz, to the forlorn country ballads of Younger Now. 
So how, exactly, did Miley manage to get her Flowers again? Here's our reasoning for why this song, at this particular moment, perfectly aligned with her intentions to play the pop game again, and do it better than ever. 
1. Flowers directly references Miley's personal life, but in her own terms
It should be well-known by now that Miley and long-term partner, The Hunger Games actor Liam Hemsworth, went through a highly-publicised divorce, two years after it was announced they'd gotten married. 
Pop stars writing songs about their personal life is nothing new, of course (indeed, several of Miley's song have referenced the highs and lows of her relationship with Hemsworth in the past - from Wrecking Ball to Malibu) and it's not even the first time Miley has sung about the breakdown of her marriage (most of 2020's rock opus Plastic Hearts focused on the breakdown of their relationship, most notably the disco-tinged Midnight Sky and the ballad Angels Like You) but it is the first time that Miley has tackled the subject of her own growth.
Flowers isn't a break-up song, not really. It's more about how, in the rubble, Miley learned to love herself again. Since her marriage with Hemsworth was fodder for the tabloids and fans all over the world, the subject of Flowers had an in-built virality that Miley and her team have taken full advantage of - after the debut of the Jacob Bixenman-directed visuals, for instance, several unsubstantiated rumours about the song (including the location of the house she filmed in, and even the suit she wore in the video's closing section) were spread across social media by her fans, lighting a fire for discussion and TikTok videos. 
2. Flowers ends years of Miley's sonic experimentation in her work, landing in a comfortably commercial pop-rock sound
Since she embraced chaotic hip-hop on Bangerz, Miley seemed determined to not replicate that era's success, or what fans think they wanted from her - i.e a We Can't Stop or Wrecking Ball 2.0 (take the scrapped single Nightmare that was never released). 
For the rest of the decade, she seemed comfortable hopping from one sound to the next - take her anti-commercial LP Dead Petz, or her heel-turn to demure country on Younger Now. Miley did make moves into a more commercial soundscape in 2020's Plastic Hearts, with Midnight Sky making full use of that year's disco revival and peaking at Number 5 on the Official Singles Chart - her first solo Top 10 since Wrecking Ball. 
While Flowers isn't as wildly experimental as something like Dooo It! or blatantly leaning into trends like Prisoner with Dua Lipa, it does settle into the middle-lane, a gentle pop-rock mid-tempo track with flourishes of post-disco (the song contains a sample of Gloria Gaynor's ultimate break-up anthem I Will Survive) which saw Miley collaborate with producers Kid Harpoon and Tyler Johnson, the architects for Harry Styles' current reign as the biggest pop star in the world, responsible for the UK Number 1 single As It Was and hits like Adore You, Watermelon Sugar and Lights Up.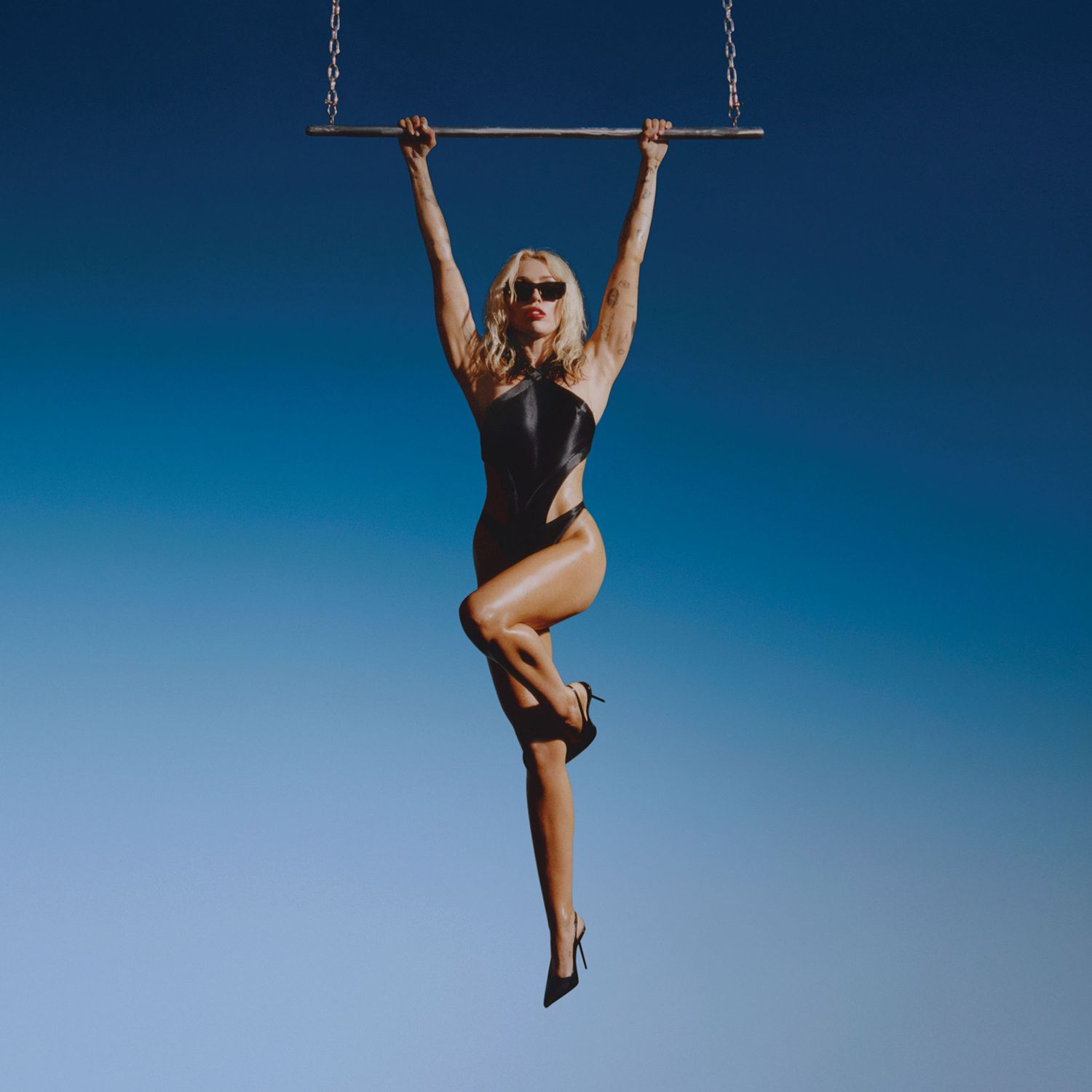 The album cover for Endless Summer Vacation (picture: RCA/Columbia)
3. Flowers is a Number 1 single...because, well, Miley Cyrus wanted another Number 1 single
The main takeaway from Flowers is that it's a song about taking ownership - of your pain, of your own emotions and your self. This can be extended to the release of the song itself, namely that Miley, actually, is comfortable with being a pop superstar again, and its release we think reflects that the most. 
Flowers dropped in the first week of January, after Miley had shuttered down her socials a la Taylor and Dua to announce a "New Year, New Miley." This, in itself, was one of the smartest moves made to release the song - January is famously one of the months of the year where true, undeniable superstar releases are rare, sitting right after the closing of the big Q4 and the start of Q2, whereby most established stars start promo for their upcoming releases (Big Q2 releases this year include Lewis Capaldi and the Jonas Brothers).
So really, Miley didn't face much competition when Flowers was released, and this levelled-out playing field helped re-establish her streaming dominance  -she currently has over 75 million monthly Spotify listeners, making her the third most-listened to female artist in the world right now, behind Taylor Swift and Shakira. 
Really, the mirror-image to Flowers' success is the story of the greatest debut this decade so far; when Olivia Rodrigo came out of seemingly nowhere with Drivers License which was, handily, also released in the first week of January 2021.
Like Drivers License, Flowers' discussion of a headline-grabbing narrative and the relative dearth of competition in their subsequent weeks of release meant that both Miley and Olivia had the perfect storm behind them to debut at Number 1 in the UK.
But while Drivers License may have sent Olivia straight into the pop stratosphere on her first go, Miley has been around now for a long time, and the success of Flowers sees her confidently reclaim a space among the upper-echelons of her peers, completely on her own terms and at her own pace.
She can buy herself flowers, she can hold her own hand...but how, exactly, is she going to top this? We'll just have to wait and see.
Flowers is out now via RCA in the UK. Endless Summer Vacation arrives March 10.