From Hannah Montana to tongue-waggling wild child and beyond, Miley Cyrus has been something of a chameleon during her pop career.
And now she's back with brand-new single Flowers, lifted from her upcoming eighth studio album Endless Summer Vacation; but what about the hits that came before it?
We count down Miley's top selling and most streamed hits and look at her career highlights.
View Miley's Official UK Chart history in full here, including 20 Top 40 singles and nine Top 40 albums.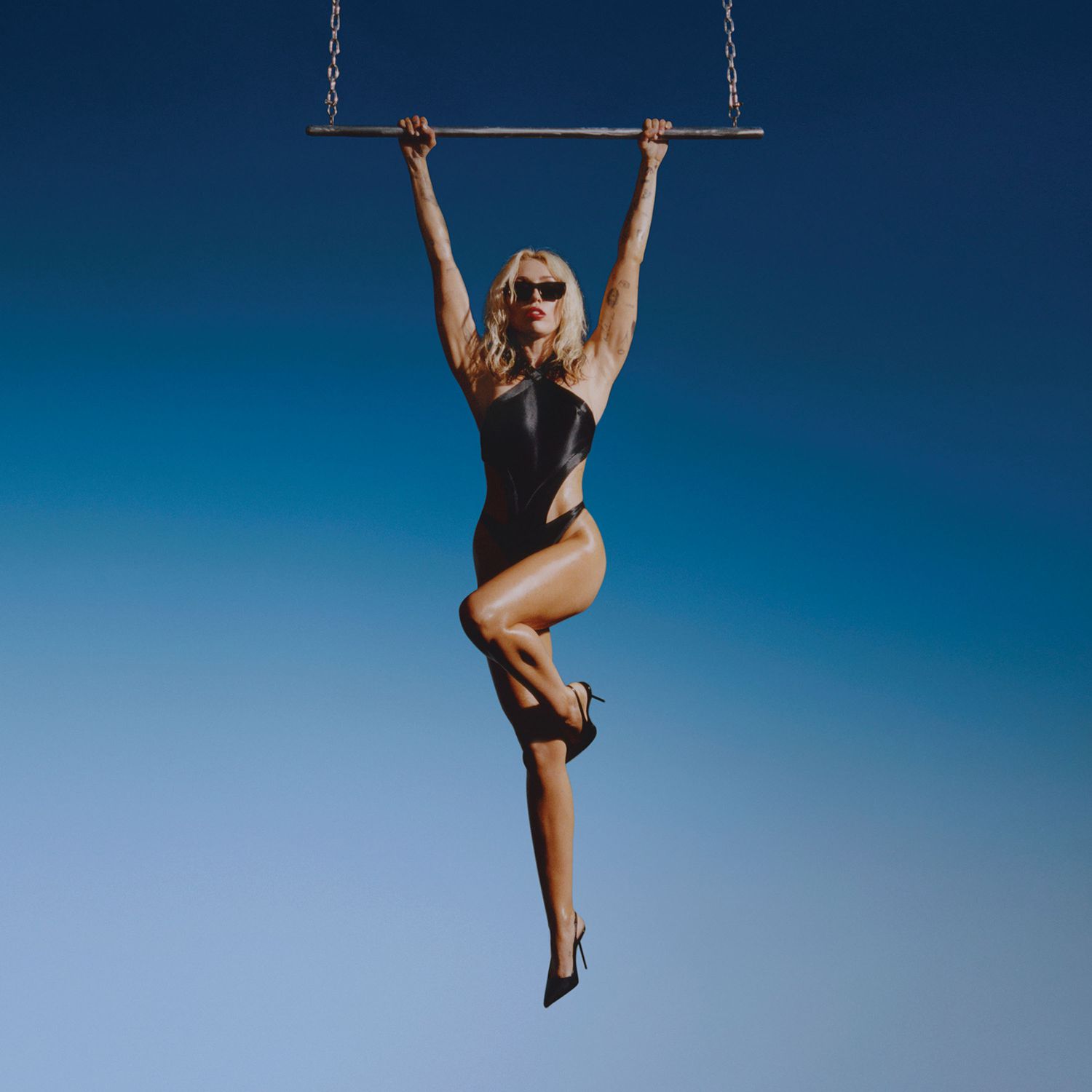 See You Again
Miley's first hit, and something of a landmark track, as it marked her transition from cheery Disney princess Hannah Montana into herself. It peaked at Number 11 in 2008 – a position Miley would see quite a bit of over the next few years. See You Again has 257,000 chart sales, including 10.6 million streams, to rank as her 14th biggest track.
The Climb
The Top 10 evaded Miley yet again with this sweeping ballad, stalling at Number 11 in spring 2009. But there was bigger success ahead for this song — just for someone else. X Factor winner Joe McElderry covered the track and took it to Number 1 (eventually) at New Year and even gave Miley a boost in the process, returning her version to the Top 40. Although she didn't manage to clamber to Joe's heights, The Climb has a sales tally of 895,000 (including 60 million streams) under its utility belt to rank as her seventh biggest single.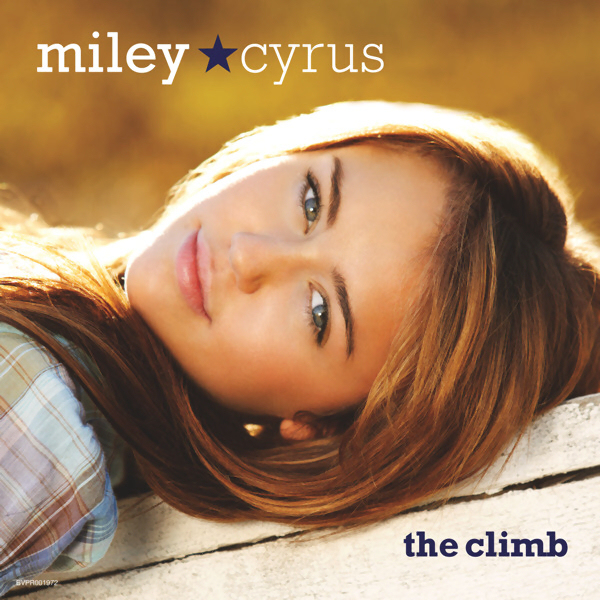 MORE: The curse of Number 11– big songs that missed the Top 10
Party in the USA
The curse of Number 11 struck yet again for Miley – what was this girl gonna have to do to get in that Top 10? It's practically internet law that when talking about this song, you must mention Jessie J was one of the writers, so there you go. Party in the USA 1.57 million chart sales (including 146.3 million streams) to be Miley's biggest track overall in the UK.
Can't Be Tamed
As with most stars who start out with a cutesy, tween image, Miley was trying to shed her Hannah Montana skin once and for all, and her first serious attempt was on Can't Be Tamed. The track is basically a three-minute long statement of intent – Miley will be breaking free and doing her own thing anytime soon and was unstoppable.
In case you missed the song's subtleties, Miley was in a cage for the video. Needless to say, the track's parent album would be her last with that record label. Can't Be Tamed couldn't charm its way past Number 13, sadly, but it has shifted 210,000 chart units to rank as her 16th biggest song. And now comes the big change we knew was coming…
We Can't Stop
So what does Miley have to do to get into the Top 10, we asked. Well, the answer seems to be wreck a mansion, bath in milk, lick everything in site, step on a skull made of French fries, hint that someone is doing drugs in the next room, twerk, rock a onesie and create general havoc. Oh, and produce a genuinely brilliant pop song that would perfectly capture the (rich) millennial moment.
We Can't Stop, lead single from Miley's amazingly titled album Bangerz, divided fans and critics alike but it was pretty unapologetic, especially when it went straight in at Number 1 in August 2013 to give Miley her first Top 10 and chart-topper to boot. We Can't Stop currently stands as her fourth biggest track on 1.1 million UK chart units, including 67.7 million streams.
Wrecking Ball
How do you follow a heavily stylised, hedonistic call to arms like We Can't Stop? Well, you sit on a wrecking ball naked, that's how. The Miley media machine was in full swing with the release of this emotional, yet ballsy ballad that both showed Miley's sensitive side and added more fuel to the fire of controversy – especially when Miley licked a sledgehammer. Look, she's just naturally curious, OK?
Wrecking Ball also went straight in at the top, beating Eminem in the process. The track smashed its way to shifting 1.2 million UK chart units, making it her third biggest song. It's also racked up 87.3 million streams in the UK to date.
Malibu
Returning to her pop-rock roots in 2017, Malibu, the lead single from Younger Now, blended the genres of country and pop to create a song that is really charming and makes you feel warm and fuzzy inside. Miley's first hit in the streaming age, it became Miley's fourth to peak at Number 11, and ranks as her sixth biggest single overall with 989,000 chart units and counting.
Miley Cyrus's Official Top 20 biggest songs revealed
| | | | | |
| --- | --- | --- | --- | --- |
| POS | TITLE | ARTIST | YEAR | CHART PEAK |
| 1 | PARTY IN THE USA | MILEY CYRUS | 2009 | 11 |
| 2 | NOTHING BREAKS LIKE A HEART | MARK RONSON FT MILEY CYRUS | 2018 | 2 |
| 3 | WRECKING BALL | MILEY CYRUS | 2013 | 1 |
| 4 | MIDNIGHT SKY | MILEY CYRUS | 2020 | 5 |
| 5 | WE CAN'T STOP | MILEY CYRUS | 2013 | 1 |
| 6 | MALIBU | MILEY CYRUS | 2017 | 11 |
| 7 | THE CLIMB | MILEY CYRUS | 2009 | 11 |
| 8 | PRISONER | MILEY CYRUS FT DUA LIPA | 2020 | 8 |
| 9 | WHEN I LOOK AT YOU | MILEY CYRUS | 2009 | 79 |
| 10 | ADORE YOU | MILEY CYRUS | 2013 | 27 |
| 11 | MOTHER'S DAUGHTER | MILEY CYRUS | 2019 | 29 |
| 12 | SLIDE AWAY | MILEY CYRUS | 2019 | 40 |
| 13 | 7 THINGS | MILEY CYRUS | 2008 | 25 |
| 14 | SEE YOU AGAIN | MILEY CYRUS | 2019 | 11 |
| 15 | HOEDOWN THROWDOWN | MILEY CYRUS | 2009 | 18 |
| 16 | CAN'T BE TAMED | MILEY CYRUS | 2010 | 13 |
| 17 | HEART OF GLASS | MILEY CYRUS | 2020 | 38 |
| 18 | BUTTERFLY FLY AWAY | MILEY CYRUS | 2009 | 78 |
| 19 | ANGELS LIKE YOU | MILEY CYRUS | 2020 | 66 |
| 20 | PLASTIC HEARTS | MILEY CYRUS | 2020 | 96 |