March 1 is St David's Day, celebrating the patron saint of Wales, a country with a rich and vibrant musical history. Some of pop's most successful stars have come from Wales, and with that in mind, we took a dive into the archives to see how many of them have managed to make it all the way to Number 1 on the Official Singles Chart.
Looking for the full list of every UK Number 1 single by a Welsh artist? It's just a few scrolls away at the bottom of the page, but here are a few highlights:
Shirley Bassey
The legendary dame was the first Welsh artist to go to Number 1 back in 1958 with As I Love You, hitting the top for the second and final time to date three years later with Reach For The Stars/Climb Ev'ry Mountain in 1961. Surprisingly, Dame Shirley's iconic Bond themes Goldfinger, Moonraker and Diamonds are Forever didn't reach Number 1 – of them all, Goldfinger peaked highest at 21. Nevertheless, Dame Shirley has the most chart toppers of any Welsh female artist and has had a hugely successful career. She performed at Glastonbury in the rain in 2007 to a rapt crowd – in customised wellington boots of course!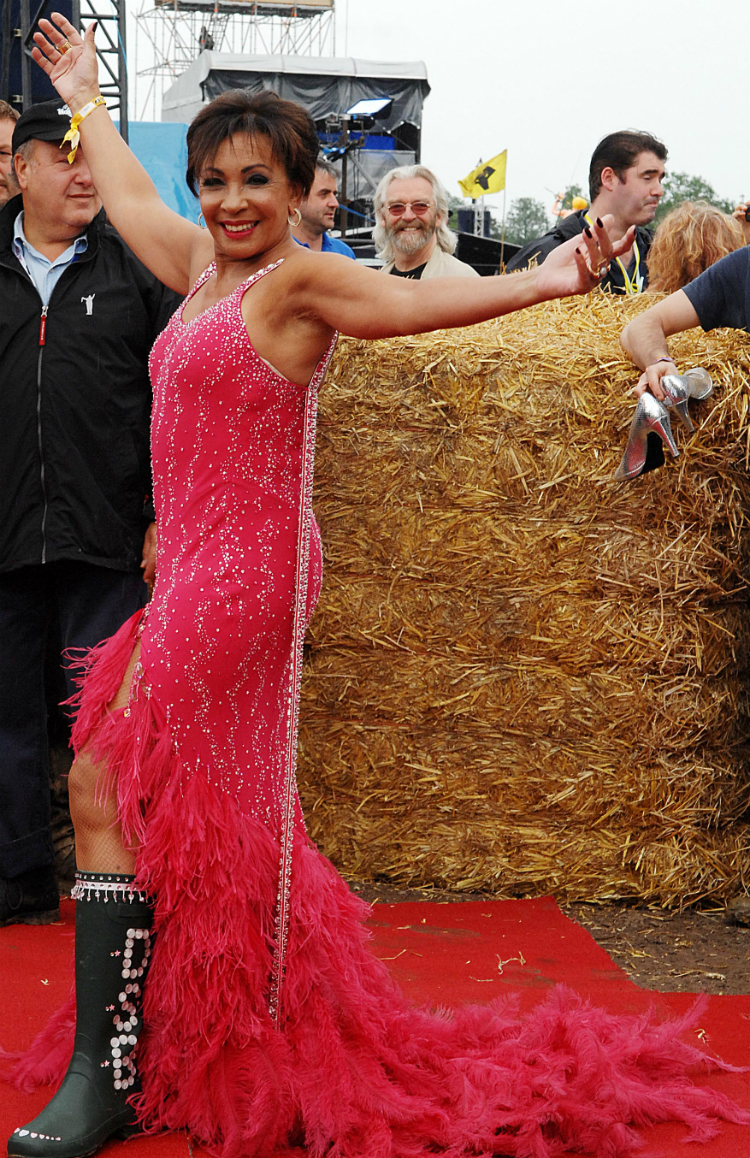 Shakin' Stevens
Not only did Shakin' Stevens record one of the most enduring Christmas Number 1s ever, he can also lay can also claim to hitting the top of the Official Singles Chart more than any other Welsh star. Real name Michael Barrett, Shaky has four Number 1s to his name: This Ole House and Green Door from 1981; 1982's Oh Julie; and not forgetting 1985's festive chart-topper, Merry Christmas Everyone. 
Tom Jones
You know him now as The Voice UK coach and general grandaddy of Welsh music, but Sir Tom also has the distinction of having the best selling single by a Welsh artist. His 1966 Number 1 The Green, Green Grass of Home – it's a country cover, so it's not about Wales as such, but it sound like it could be, couldn't it? – has sold 1.26 million copies!
Bonnie Tyler
Bonnie hit the top on both sides of the Atlantic in 1983 with dramatic ballad Total Eclipse of the Heart, written by Meat Loaf's longtime collaborator Jim Steinman. She went on to have a Top 5 hit with Shakin' Stevens in 1985 on A Rockin' Good Way, and hit Number 2 in 1985 with Holding Out For a Hero. Bonnie represented the UK in the 2013 Eurovision Song Contest, finishing 19th.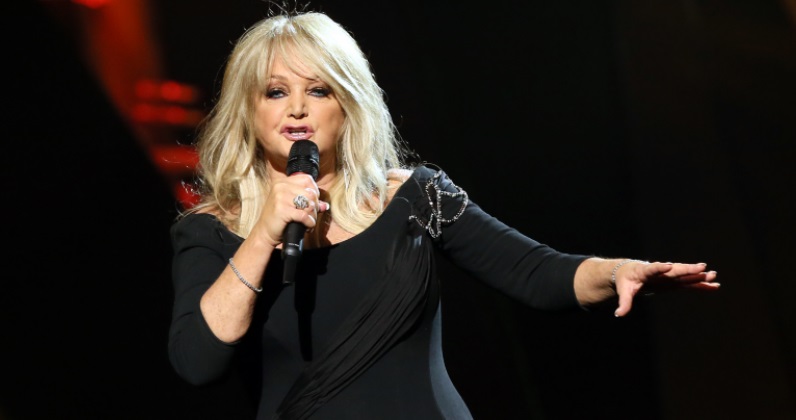 Image: Rolf Klatt/REX
Manic Street Preachers
Most recent multiple chart-toppers – and one of the few bands on the list – Manic Street Preachers have two Number 1s, most recently 2000's The Masses Against the Classes.
Sian Evans 
Remember this banger? To date, Sian's featured slot on DJ Fresh's 2011 Number 1 Louder means that she is the most recent Welsh artist to hit the top spot. Sian is still singing and also acts as lead vocalist for electronic group Kosheen. This means we are long overdue another Welsh act at the top of the charts… will 2021 be the year it happens again?
Every Official UK Number 1 single by Welsh acts
*bolded acts in collaborations are the Welsh musicians
| | | |
| --- | --- | --- |
| YEAR | TITLE | ARTIST |
| 1958 | AS I LOVE YOU | SHIRLEY BASSEY |
| 1960 | TELL LAURA I LOVE HER | RICKY VALANCE |
| 1961 | REACH FOR THE STARS/CLIMB EV'RY MOUNTAIN | SHIRLEY BASSEY |
| 1965 | IT'S NOT UNUSUAL | TOM JONES |
| 1966 | GREEN GREEN GRASS OF HOME | TOM JONES |
| 1968 | THOSE WERE THE DAYS | MARY HOPKIN |
| 1969 | (IF PARADISE IS) HALF AS NICE | AMEN CORNER |
| 1970 | I HEAR YOU KNOCKING | DAVE EDMUNDS |
| 1981 | THE OLE HOUSE | SHAKIN' STEVENS |
| 1981 | GREEN DOOR | SHAKIN' STEVENS |
| 1982 | OH JULIE | SHAKIN' STEVENS |
| 1983 | TOTAL ECLIPSE OF THE HEART | BONNIE TYLER |
| 1985 | MERRY CHRISTMAS EVERYONE | SHAKIN' STEVENS |
| 1998 | IF YOU TOLERATE THIS YOUR CHILDREN WILL BE NEXT | MANIC STREET PREACHERS |
| 2000 | THE MASSES AGAINST THE CLASSES | MANIC STREET PREACHERS |
| 2005 | DAKOTA | STEREOPHONICS |
| 2008 | MERCY | DUFFY |
| 2009 | ISLANDS IN THE STREAM | VANESSA JENKINS & BRYN WEST FT TOM JONES & ROBIN GIBB |
| 2011 | LOUDER | DJ FRESH FT SIAN EVANS |
©2021 Official Charts Company. All rights reserved.