For many Eurovision entrants, the Grand Final is their big moment, but once it's over… what next? If they're lucky, it can be a huge boost to their career and give them at least one international hit.
One of the toughest markets for a Eurovision act to crack is the UK – the main obstacle being the language barrier. While mainland Europe has long enjoyed a wealth of languages in each country's chart, Brits usually need a little more persuading before they'll jump on board with a song that's not in English – although there are exceptions, as this list of foreign-language Number 1s demonstrates.
The UK's own Eurovision entries have a long and proud history of chart success, but when it comes to our international friends, how do they measure up? We look at a selection of Eurovision hopefuls who managed to break the UK charts.
Loreen
Swedish entry Loreen had an instant hit on her hands when she romped to victory at the 2012 Eurovision Song Contest in Baku, Azerbaijan. Loreen was Sweden's fifth win over all, but their first in 13 years. Peaking at 3, Euphoria is the most recent Eurovision winner to go Top 10, and is on 313,000 combined sales.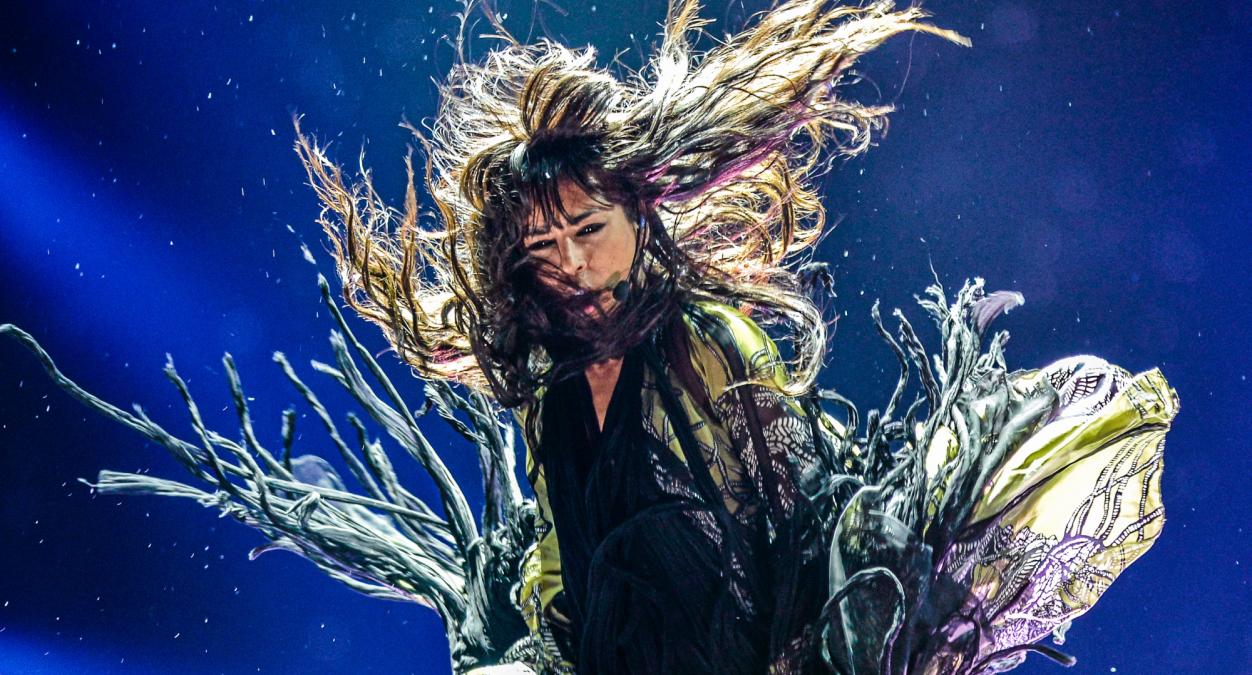 Loreen redefining "absolutely going for it" during her 2012 performance of Euphoria. (Andres Putting)
Måns Zelmerlöw
Yeah, Sweden again. They're pretty good at this Eurovision thing. Barely had Loreen caught her breath than Sweden won again, in 2015 in Austria. Måns's Heroes just missed the Top 10, at 11, and has the honour of being the most recent Eurovision song to go Top 40. While he's not scored any hits since, Måns Zelmerlöw (above, in main image) has become a popular figure in Eurovision coverage, co-hosting both the 2016 contest and also the UK's own contestant selection show the following year.
MORE: Can you avoid "nul points" in our Eurovision quiz?
The Common Linnets
2014 was one of the most popular years for Eurovision songs charting in the UK, with eleven entries making the Top 100. Highest of them all, peaking at 9, was Calm After the Storm, a rootsy, atmospheric, wistful ballad which didn't actually win in Denmark, but was the only entry from that year to go Top 10. In fact, it's the most recent Eurovision song to make the Top 10. Only one other non-winner has charted higher and, like The Common Linnets, it was the Dutch entry – Mouth & Macneal's I See a Star reached Number 8 in 1974, the year they came third to… ABBA. Wonder what happened to them.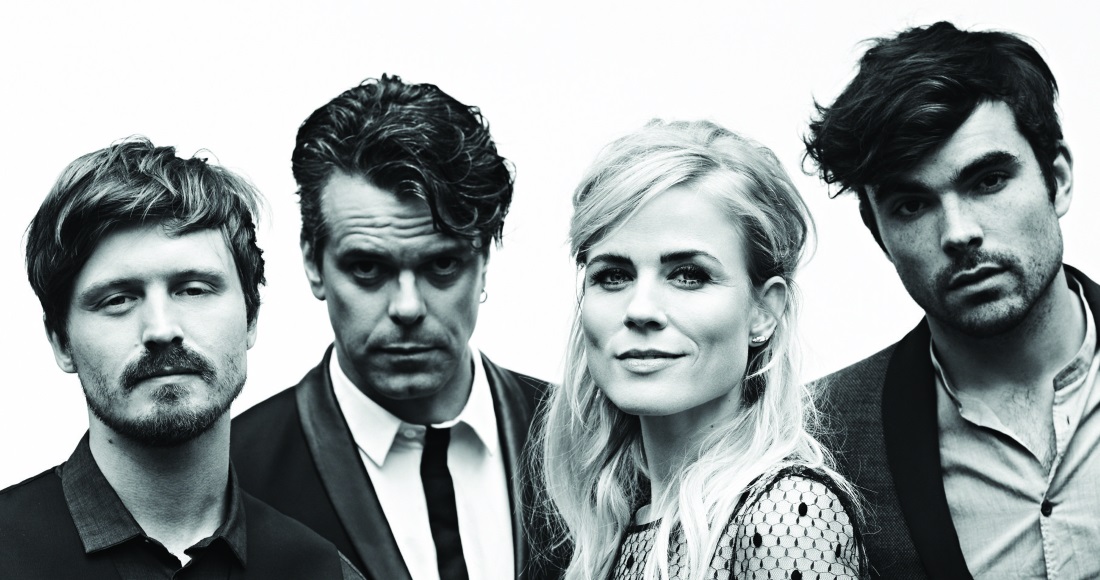 Conchita Wurst
The actual winner of Eurovision 2014 was the unforgettable Austrian star Conchita Wurst, whose melodramatic ballad Rise Like a Phoenix sent a message of acceptance, strength and positivity – all standard Eurovision fodder. The twist was that Conchita was an alter ego dreamed up by drag artist Thomas Neuwirth, who performed in a very glamorous dress with a full beard. The reactions from some countries were a stark reminder that prejudice is still very much active and a real problem, but Conchita won the show anyway, and went on to peak at 17 in the UK.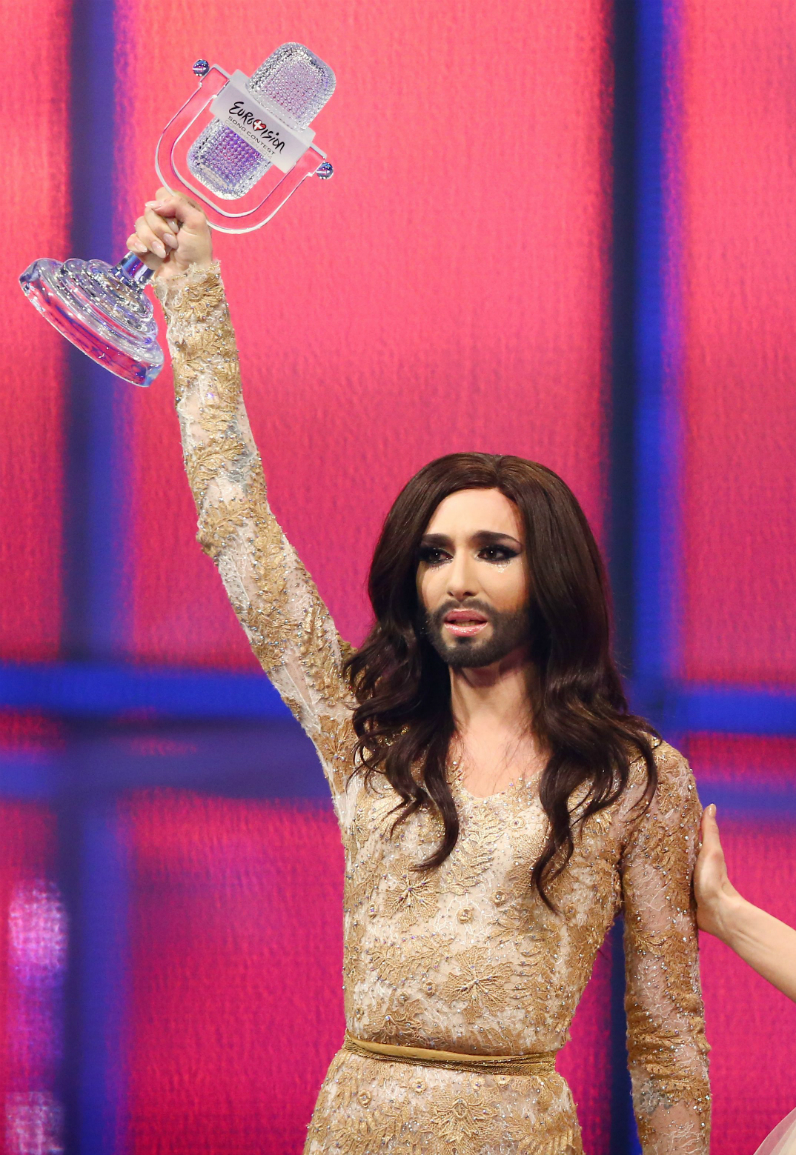 Conchita was only too keen to answer the "hands up if you just won Europe's hearts" shout-out. (Rolf Klatt)
Alexander Rybak
Norway's winning entry in 2009 was the first time an international Eurovision song had gone Top 10 in over 20 years – Fairytale peaked at Number 10.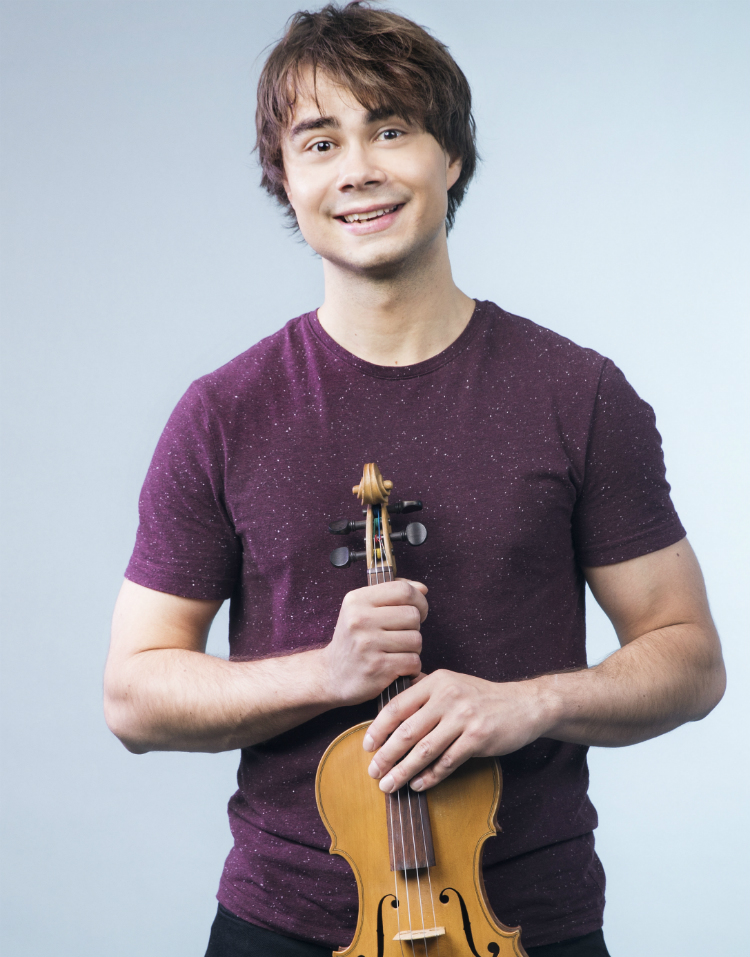 Dana International
Israel are hosting the contest in 2019 thanks to Netta's win with Toy, but their last victory before that came with Dana International's soaring dance banger Diva, which won in 1998 when the UK last staged the show and peaked at 11.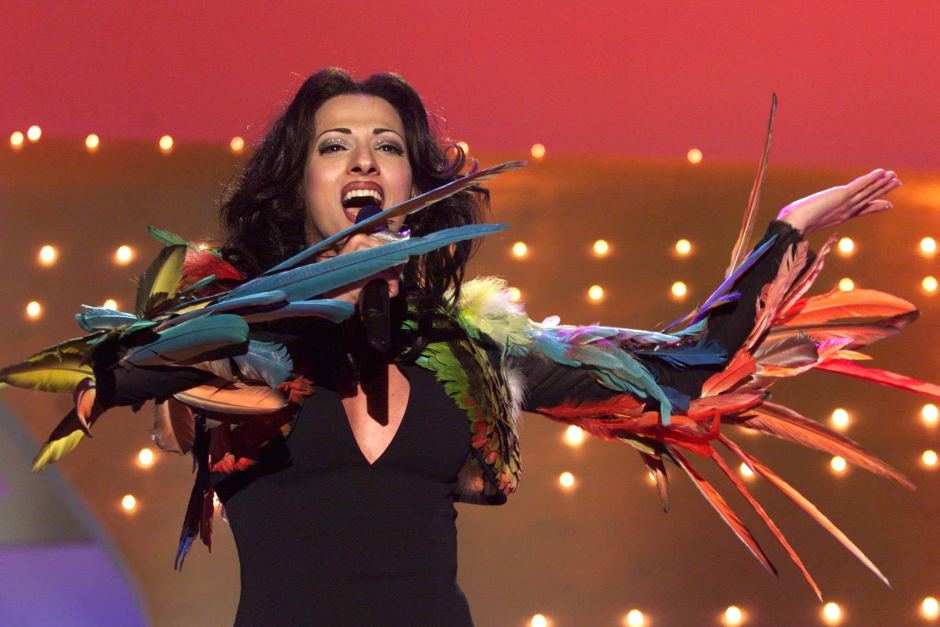 Despite being attacked by parrots, Dana International managed to perform her winning song again. (Shutterstock)
Johnny Logan
Irish entry Johnny liked winning the contest so much in 1980 that he came back in 1987 and did it all again! He had a Number 1 with his first winner What's Another Year, and hit Number 2 with his second Hold Me Now.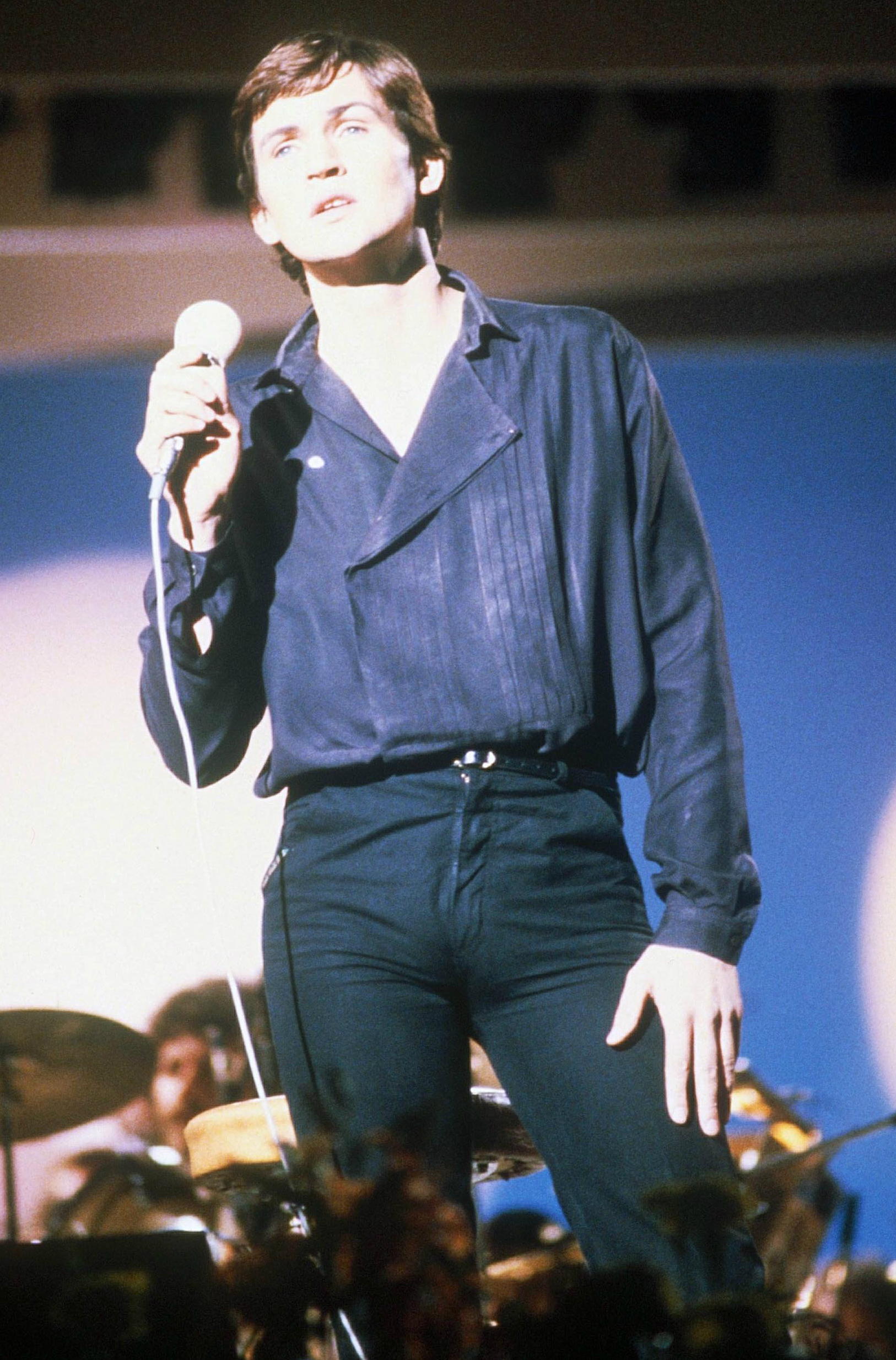 Johnny Logan in the standard "early 80s hunk" uniform, performing his 1980 winning song. (Shutterstock)
Nicole
German entrant Nicole holds the honour of being the most-recent non-UK Eurovision winner to top the charts here. Her rerecorded English version of 1982's emotive winning song Ein bißchen Frieden – re-titled A Little Peace – spent two weeks at Number 1. Nicole actually won the contest in the UK; we won the previous year with Bucks Fizz. This may be the key to having a Eurovision hit here, what do you reckon?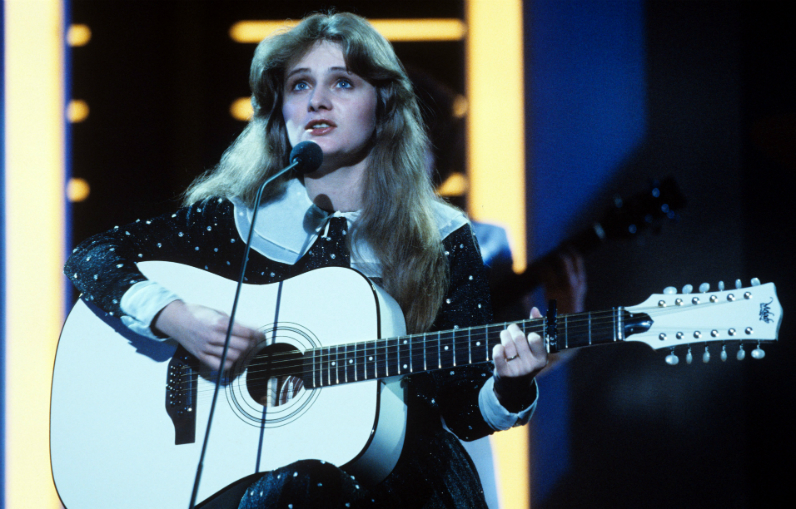 Nicole strums at both the guitar and your heart strings with her plea for peace. (Sten Rosenlund)
ABBA
Little-known, low-key, niche quartet ABBA… okay, just kidding. Eurovision's true success story, the hugest of the huge, ABBA took home the trophy in 1974 – staged in the UK that year too! – and spent two weeks at Number 1 with their entry Waterloo. It was the first of nine chart-topping singles and albums, including their greatest hits ABBA Gold, which is the second biggest selling album of all time in the UK. All time. Ever. See ABBA's full UK chart history
Dana
But before ABBA, there was Dana! The first international Eurovision song to top the UK chart came from our Irish neighbours. Singing All Kinds of Everything, Dana was Ireland's first ever winner – they went on to become record holders for the most wins, with seven – and spent two weeks at the top following her 1970 win. Dana went on to score five more Top 40 hits.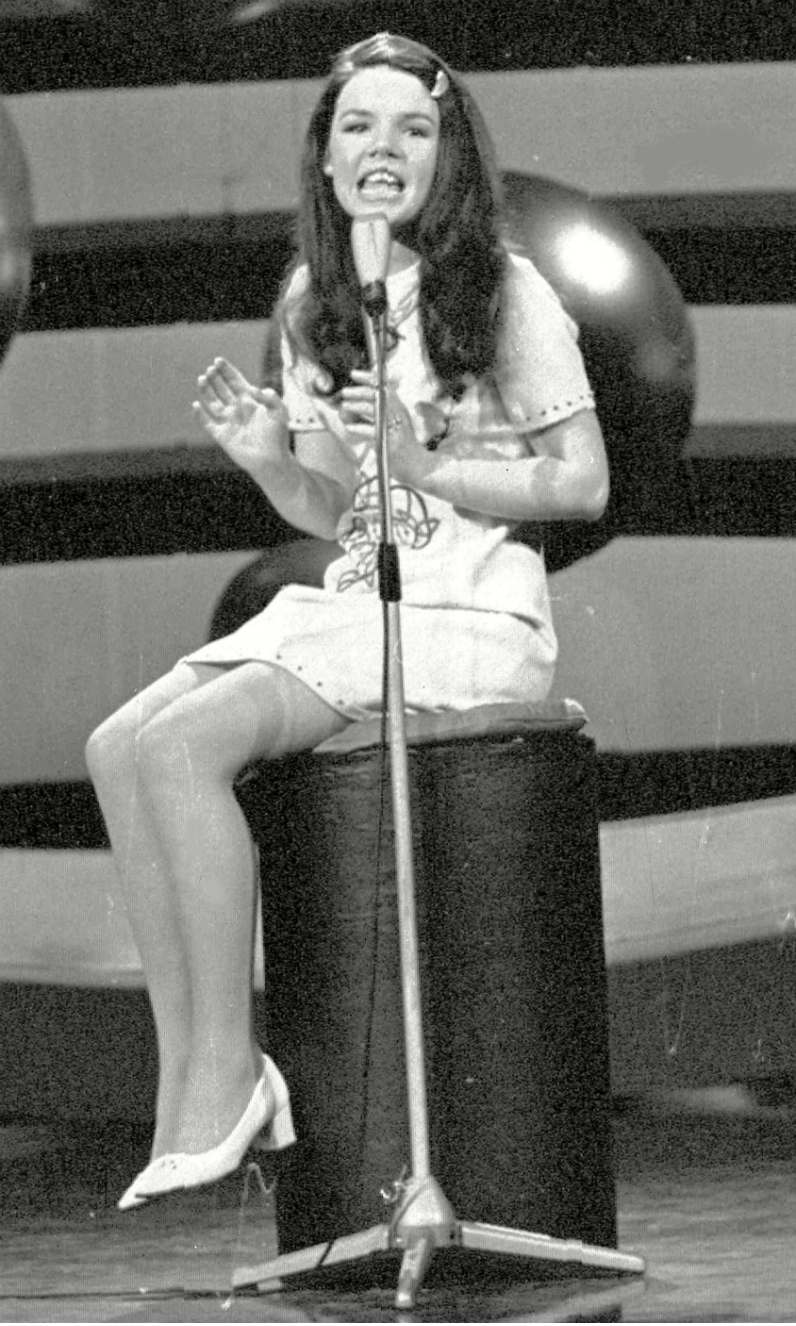 Ever the trouper, diminutive Dana performed her song on an upturned Liquorice Allsort. (Shutterstock)
Here are the highest charting Eurovision entries in the UK:
| | | | | |
| --- | --- | --- | --- | --- |
| YEAR | SONG | ARTIST | PEAK | COUNTRY |
| 1970 | ALL KINDS OF EVERYTHING | DANA | 1 | IRELAND |
| 1974 | WATERLOO | ABBA | 1 | SWEDEN |
| 1974 | I SEE A STAR | MOUTH & MACNEAL | 8 | NETHERLANDS |
| 1975 | DING-A-DONG | TEACH-IN | 13 | NETHERLANDS |
| 1978 | A-BA-NI-BI | IZHAR COHEN & THE ALPHABETA | 20 | ISRAEL |
| 1980 | WHAT'S ANOTHER YEAR | JOHNNY LOGAN | 1 | IRELAND |
| 1982 | A LITTLE PEACE | NICOLE | 1 | GERMANY |
| 1987 | HOLD ME NOW | JOHNNY LOGAN | 2 | IRELAND |
| 1993 | IN YOUR EYES | NIAMH KAVANAGH | 24 | IRELAND |
| 1996 | THE VOICE | EIMEAR QUINN | 40 | IRELAND |
| 1998 | DIVA | DANA INTERNATIONAL | 11 | ISRAEL |
| 1999 | TAKE ME TO YOUR HEAVEN | CHARLOTTE NILSSON | 20 | SWEDEN |
| 2006 | HARD ROCK HALLELUJAH | LORDI | 25 | FINLAND |
| 2007 | DANCING LASHA TUMBAI | VERKA SERDUCHKA | 28 | UKRAINE |
| 2009 | FAIRYTALE | ALEXANDER RYBAK | 10 | NORWAY |
| 2010 | SATELLITE | LENA | 30 | GERMANY |
| 2011 | LIPSTICK | JEDWARD | 40 | IRELAND |
| 2012 | EUPHORIA | LOREEN | 3 | SWEDEN |
| 2013 | ONLY TEARDROPS | EMMELIE DE FOREST | 15 | DENMARK |
| 2014 | CALM AFTER THE STORM | THE COMMON LINNETS | 9 | NETHERLANDS |
| 2014 | RISE LIKE A PHOENIX | CONCHITA WURST | 17 | AUSTRIA |
| 2014 | UNDO | SANNA NIELSEN | 40 | SWEDEN |
| 2015 | HEROES | MANS ZELMERLOW | 11 | SWEDEN |
©2019 Official Charts Company. All rights reserved.
Have we missed one? There's a LOT of Eurovision out there! Let us know in the comments.
Look back at every UK Eurovision hopeful ever: