As a nation of music lovers, the UK is pretty open to anything, no matter where it's from, and artists from almost every country in the world have found success here.
But when it comes to speaking the lingo, Brits take a little more convincing before they'll send a non-English language track to Number 1. In celebration of Daddy Yankee and Luis Fonsi hitting the top with Despacito – ably assisted by the vocal talents of their buddy Justin Bieber, of course – we look at other songs to bring some slightly more exotic vocab to the top of the chart. 
2012 – Gangnam Style – Psy
Our most recent Number 1 to take its lyrical cues from somewhere other than English is Psy's viral phenomenon Gangnam Style. The Korean star spent a week at Number 1 in October 2012 and even went on to be a million-seller in the bargain, shifting 1.3 millioncopies. Our favourite lyric in the song is "커피 식기도 전에 원샷 때리는 사나이". What's yours? For those of you, unlike us, not fluent in Korean, that means "I'm a guy who one-shots his coffee before it even cools down". We can relate.
MORE: Psy's official UK chart archive
2010 – We No Speak Americano – Yolanda Be Cool
Only a couple of years farther back, we find this track which, despite sounding very Italian, comes from Australia! The Aussie electronic duo teamed up with DJ and producer DCUP to sample Renato Carosone's 1956 track Tu Vuò Fà L'Americano, which isn't actually sung in Italian, but Neapolitan – which is an old language of Italian city Naples, and not an ice cream flavour in this particular case. Regardless, it certainly translated into global success, hitting Number 1 for a week in August 2010.
2002 – The Ketchup Song – Las Ketchup
Three ladies, one catchy tune, global stardom. Nope it's not Bananarama but another part of the fruit and veg family – Las Ketchup. The three sisters – so called because their father was known as El Tomate, so, erm, The Tomato – scored a summer holiday favourite with The Ketchup Song (Asereje) in 2002, and once the Brits got back to these drizzly shores the first thing they wanted to do was relive their poolside sangrias. Much of the song was actually translated for UK release, although they clearly couldn't be bothered in some places, with some lines starting off in Spanish and ending in English. We've all been there, haven't we? Spanglish, if you like. The Ketchup Song has sold 615,000 copies.
1990 – Sadeness Part 1 – Enigma
Not one but two foreign languages on the go in this kind of sensual/creepy dance track from 1990. Mysterious German project Enigma – you can see what they did there, right? – mixed slightly spooky chanting, a heavy dose of Latin and a sprinkling of sexy, breathy French (oh, and some English) to score their first and only Number 1. There were some pan pipes too – it was all very international.
1987 – La Bamba – Los Lobos
Originally released by Ritchie Valens in 1958, it took a biopic of the late singer's life to make this song a hit in the UK. Los Lobos recorded the song, adapted from a Mexican folk song, for the movie La Bamba, in 1987, and knocked Madonna off the top to spend two weeks there. La Bamba's title is kind of untranslatable but it's about a dance, basically, with a few references to sailors and captains.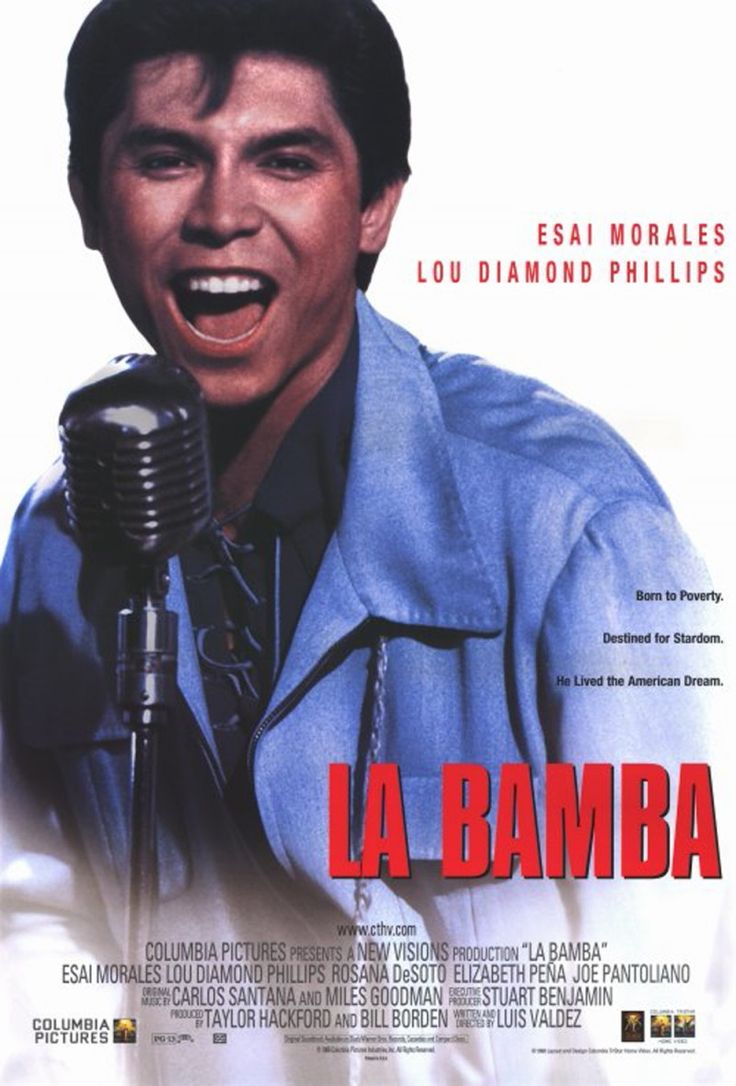 La Bamba featured in a movie about Ritchie Valens' life, starring Lou Diamond Phillips.
1986 – Rock Me Amadeus – Falco
Austrian star Falco brought a bit of drama to the charts in 1986 with this (mainly) German tellling of the life of legendary composer Mozart. He spent five weeks in the Top 10 before finally toppling George Michael's A Different Corner and claiming the top spot. 
MORE: Falco's entire UK chart history
1981 - Julio Iglesias - Begin The Beguine
Julio Iglesias spiced things up a bit it in 1981 when he scored his only UK Number 1 with Begin the Beguine, a song originally released in 1938 by Artie Shaw. Fast forward 43 years and a Spanish translation and the song finally became a hit on our shores. Bonus fact: both Julio and his son Enrique have only one UK chart topper to his names - like father, like son!
1977 – Chanson D'Amour – Manhattan Transfer
This charming track mixed French and English – and a little bit of (ra-da-da-da-da-da) to get Manhattan Transfer their only UK chart-topper. The song itself had bene around for almost 20 years before the New York band got their hands on it, and its title translates as, rather fittingly "Love Song".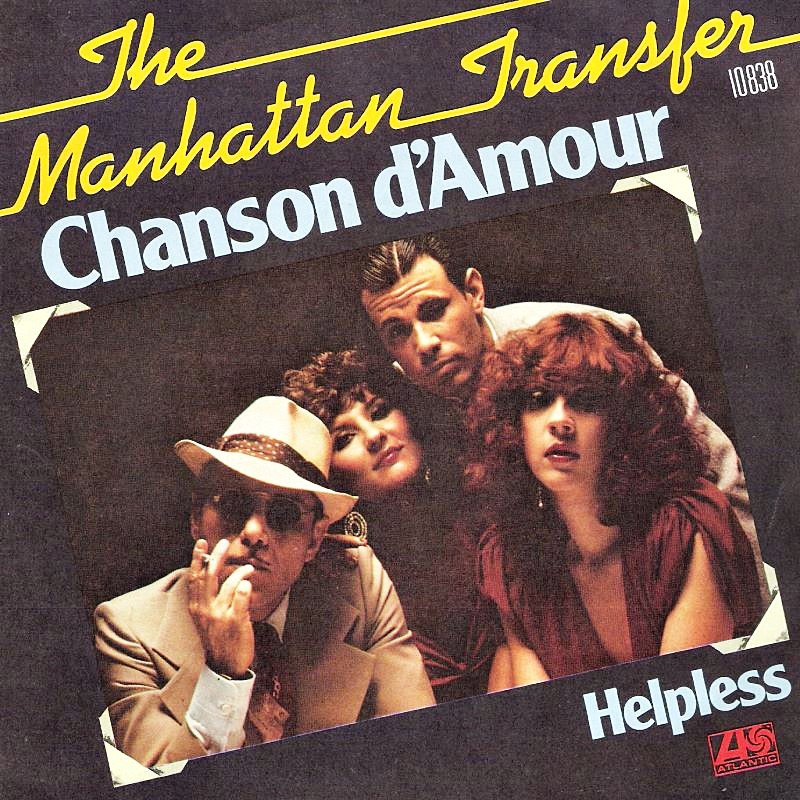 MORE: See Manhattan Transfer's UK hit singles and albums
1969 – Je T'Aime… Moi Non Plus – Serge Gainsbourg and Jane Birkin
They're our nearest non-English speaking neighbours and the default setting of the language of love, so it's fitting perhaps that the very first foreign language Number 1 was in French. And this duet between real life lovers Serge and Jane was no ordinary love song, either – for the time, it was considered absolute filth. It was so saucy it was actually banned from the radio. Imagine! The controversy surrounding the song, which has more moans and groans than the freeweights area of your local gym, propelled Je T'Aime… Moi Non Plus to Number 1. For those among us who spent GCSE French asleep at the back of class, the title means "I Love You…Me Neither" which doesn't really make sense, but what are you gonna do, eh?