Two years ago, Duncan Laurence was selected to represent The Netherlands at the Eurovision Song Contest 2019.
With emotional ballad Arcade - the first song he ever released - he went on to take the win for his home country for the first time in 44 years, scoring 498 points and beating tough competition from Italy, Russia and Switzerland.
Following his win, Arcade entered the UK's Official Singles Chart at Number 67, and went to Number 1 in several European countries including Belgium, Iceland, Estonia and the Netherlands. It wasn't until a year and a half later however, at the end of 2020, that the song truly blew up - when TikTok worked its magic once more.
"What's happening to my song Arcade is incredible, especially since it's two years after release," Duncan told OfficialCharts.com "It all started a couple of months ago, on TikTok. A couple of Harry Potter fans found the song and started using it. It was so cool to see those videos (I'm a Potterhead myself too). After that it started growing and growing on TikTok, but also on digital music platforms such as Spotify. And it's still growing!"
With over 840,000 features on TikTok (and undoubtedly more under unofficial titles) Arcade has been exposed to a totally new audience, sending them to seek out the track on streaming services. In January it became the most-streamed Eurovision entry of all time on Spotify, overtaking Soldi by Mahmood - which came in second place to Arcade in 2019.
Of course, as streaming increases, a return to the charts was imminent for Duncan, re-entering in January at the lower end of the Top 100, it continues to steadily rise and is now enjoying its third consecutive week in the Official Top 40.
Duncan describes this latest surge of success as "a dream come true". "No matter when you put out a song, as long as you believe in it, as long as you make it the best song you possibly can, it will one day find a place in this world," he says. "In this case, quite a big place, with millions of people listening to it every day."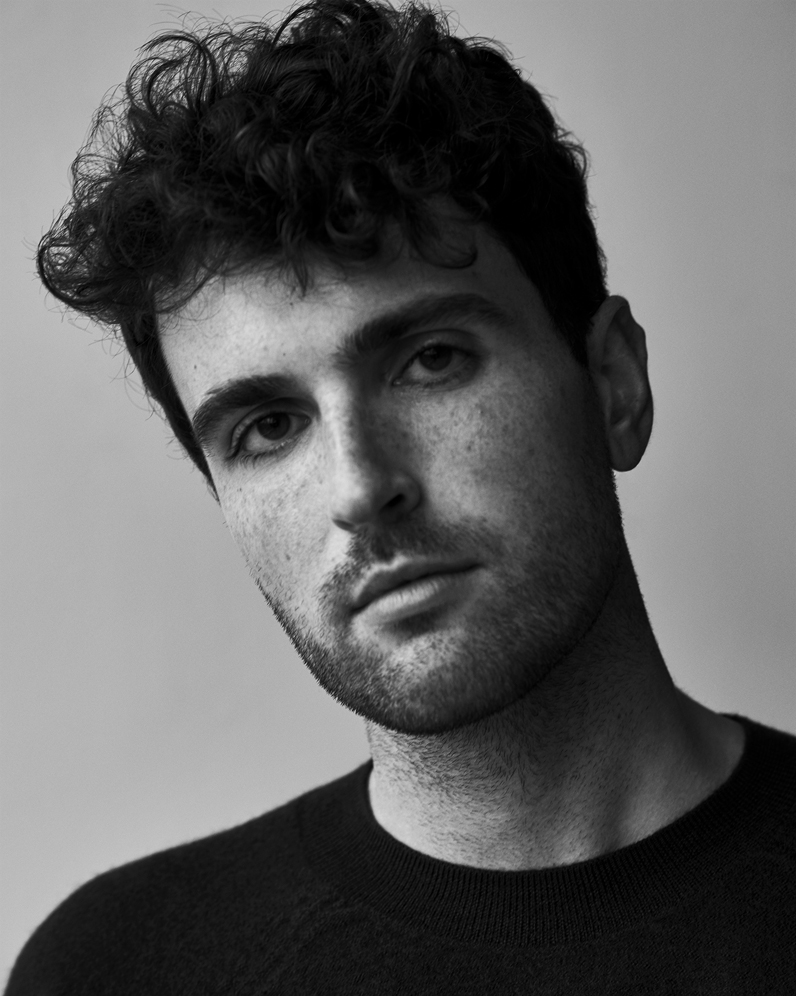 (credit: Paul Bellaart)
We asked if Duncan's relationship with the song had changed at all over the course of its success. "Yes and no" he replied, adding: "Yes, because it almost feels like Arcade has a will of its own. Even though it's lockdown and we can't really travel anywhere, Arcade doesn't seem to care about that at all. It's crossing borders, reaching new people every single day.
"Realizing that song is something that I wrote myself, behind a dusty old piano in a tiny room, is insane. That's truly the magic of music these days. You never know where it's gonna end up. You never know who will be listening to it, adding it to their playlists, using it in their TikToks. It almost feels like I'm catching up with Arcade every single day. Like, whenever I receive an email from my team with new updates and statistics, it's almost saying. 'look where I went today…'. It's so cool."
On the other hand, "No, because after all Arcade is still my first baby. The first song that I've ever released. The song that I spent so much time on, making it sound the way I want it, finding the right lyrics to fit the story. I really put my heart and soul into that song.
"It's a personal story. It's my story. So therefore the connection with Arcade, I think, will always be the same. Even when we're both old and grey and no one listens to us anymore, haha."
Finally, for those just discovering Duncan, we asked him to point new fans to three of his must-listen tracks from his debut album Small Town Boy.
"I'd love it if new fans would give the album a listen! All the songs on it are so personal and each one of them talks about a different life experience."
"I wrote this one with my fiancé who used to live in the US. For a while we couldn't see each other, because of lockdown. We wrote Sleeping On The Phone because we knew we were gonna miss each other a lot."
"One of my own productions on the album. I love the piano solo in it so much. Jasper Slijderink, my piano player is an absolute genius. I'm so glad I asked him to just do his thing on it during our recording session. It turned out so well.
"I also love the story of the lyrics: "I just said goodbye my love, done nothing but try for us, who knew a sky could get so grey, it's time to put my umbrella away." Just let go of that negativity, don't hold on to it. Do something you want. Go dance it the rain."
"I love to feel something. I've wanted to work with Armin van Buuren ever since I started making music, and I couldn't have hoped for a better collaboration than Feel Something. It's different from what people are used to hearing from me, but that's what makes it so interesting."