With 40 slots to fill every week, and plenty of songs vying for attention, not everyone can make it to the top flight. While breaking into the Top 40 is a feat many tracks don't manage, the Top 10 is an even more exclusive club, and to find yourself frozen out and allowed only as far as Number 11 can be tough. It happens to some pretty brilliant songs, though; they're in good company.
Here's a small selection of faves that have fallen prey to the curse of Number 11.
Beyoncé – Hold Up
Now that Bey is more or less an albums artist, huge hit singles are rather thin on the ground recently. She got super close earlier in 2016, however, when Hold Up became Lemonade's highest charting track. A couple of other Beyoncé tracks have had to settle for a parking space at 11 – Me Myself And I from solo debut Dangerously in Love, and Run The World (Girls), lead single from her fourth album, 4.

No, seriously, Beyoncé is totally fine with peaking at 11
Cher – Walking In Memphis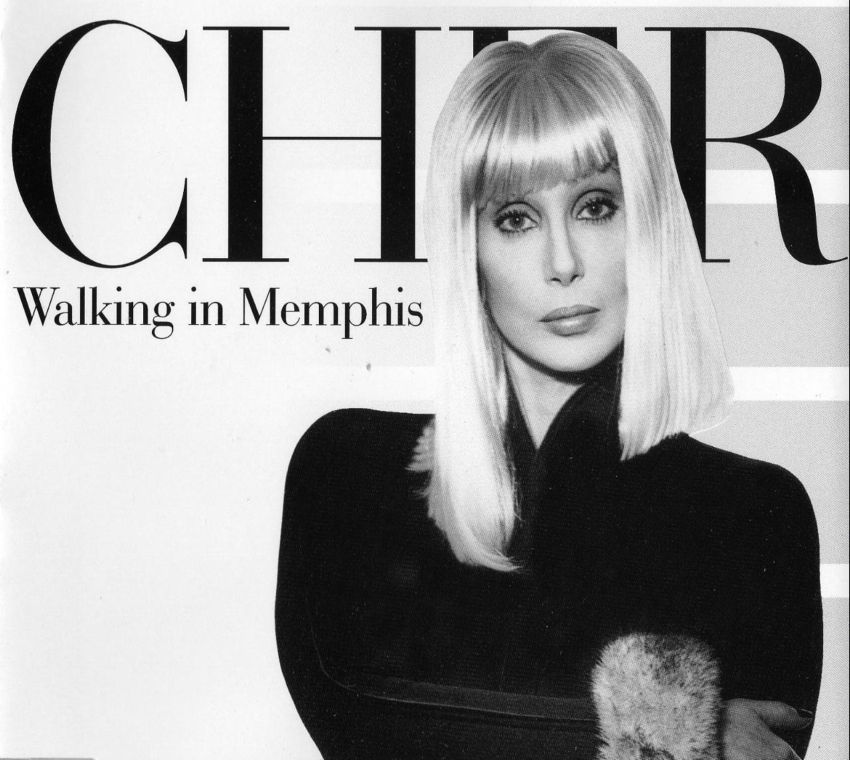 It was a second unwilling vacation at the charming Hotel du Numéro 11 for Cher in 1995, with this cover version. She'd previously checked in with Just Like Jesse James in 1990. She did, at least, beat Marc Cohn's original, which only reached Number 22.
MORE: See all Cher's UK hit singles and albums
Michael Jackson – PYT
You'd think out of all the King of Pop's myriad Top 40 hits, more than one of them would've ended up at Number 11, but only one song claims that honour, and it's this one, from 1984.
The Weeknd feat Kendrick Lamar – Pray For Me
Already there have been more songs to stall at Number 11 in 2018 than for the entirety of 2017. First was this cut from the long awaited Black Panther movie. While the film hogged the upper reaches of the box office chart for quite a while, this all-star collaboration had to settle for 11th place.
Ellie Goulding – Still Falling For You
When she sang the theme song from Fifty Shades of Grey, Love Me Like You Do, she went to Number 1 for weeks. Fast forward a couple of years and this track taken from the latest Bridget Jones movie, ends up sticking at Number 11. Argh!
MORE:  See all Ellie Goulding's UK hit singles and albums
Spice Girls – Headlines
As comebacks go it was supposed to be the big one, but the fab five got a bit of a surprise when Headlines (Friendship Never Ends) made the front pages for a different reason in 2007 – it broke the band's run of Top 10s from their heyday. 
Bruno Mars – Marry You
Bruno Mars has scored five UK Number 1s, and if you were asked to name them – perhaps you're dating a Bruno superfan or go to pub quizzes a lot – you'd be highly likely to include Marry You as one of them, right? Wrong! It may have sound-tracked a million flash-mob marriage proposals on YouTube, but Bruno's declaration of love and commitment couldn't get past the doors of the Top 10, let alone walk down the aisle.

No, Bruno, 11. Eleven. Sorry.
MORE: Take a look at all Bruno's amazing UK hits
Adele – Set Fire to the Rain
Adele has Number 1s and chart records for breakfast, she's got that many to spare, but Set Fire to the Rain couldn't deliver. A Number 1 in the US, yes, but this single from the mega-selling 21 had to settle for 11th place in 2011.
MORE: Never mind, you'll find some hits that did go Top 10 in Adele's archive
Tom Jones – What's New Pussycat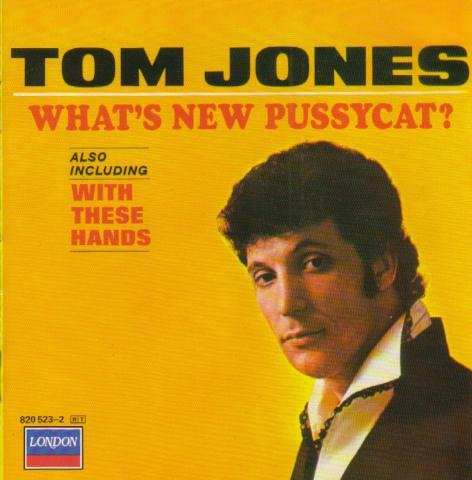 Whoa oh whoa oh whoa oh oh WHUT? Tom Jones's classic appreciation for his favourite moggy (we assume) from summer 1965 didn't go Top 10? Nope, it didn't. Tom had made his chart debut with his iconic Number 1 It's Not Unusual, but his next six singles, of which Pussycat was the third, missed the Top 10. Tom would have to wait until December 1966 until his next Top 10, but what a Top 10 it was – The Green, Green Grass of Home was Number 1 for seven weeks and is a million-seller.
Kylie
Kylie holds the distinction of being second only to Madonna when it comes to singles that have stalled at Number 2 (11 vs Madge's 12) but one dubious victory Kylie can claim is that she has more Number 11s than her rival – three to be exact. Finer Feelings was first in 1992, followed by Put Yourself in my Place in '94, then her guest appearance on Nick Cave's Where the Wild Roses Grow made it a hat-trick a year later.
MORE: See all Kylie's UK hit singles and albums in her archive
Shakira feat. Rihanna – Can't Remember To Forget You
Now, last time Shakira hooked up with a fellow mononymous pop diva on a single, it went to Number 1 and stayed there a good while. Lightning may strike twice, but Shakira couldn't quite repeat the success of her 2007 chart-topper with Beyoncé, Beautiful Liar. Can't Remember to Forget You, her team-up with RiRi had to settle for – you've guessed it – Number 11 when it was surprise-released in 2014.
MORE: Explore Shakira's chart archive of UK hit singles and albums
Girls Aloud – Untouchable
What do you do when you've had a run of 20 consecutive Top 10 hits over the course of your six-your career? Have another? Have 20 more? Sadly for Girls Aloud, their winning streak was broken in 2008 by the incomparable Untouchable, chosen to be a single after a fan poll. Would things have been different it they'd gone with Rolling Back the Rivers in Time? We'll never know! (But, yes, probably.)

No, frankly, Nadine.
MORE: All Girls Aloud's UK hit singles and albums
Stevie Wonder – Superstition
Stevie's got so many smashes in his back catalogue, you'd be hard pressed to pick out a signature song. But one that gets the dancefloor heaving is this stone-cold classic from 1973, which you'd be certain went at least Top 5. But you'd be wrong, so wrong – Number 11. Eleven. Doesn't seem right. At least a peak of Number 13 would've fitted the theme of the song. But no.
MORE: See all Stevie Wonder's big UK hits
Elton John – Candle in the Wind
The charts are proof that it's worth trying again if you don't quite hit the heights you're after. Take Elton John, for example: in 1974 he was yet to be a sir, and his tribute to Marilyn Monroe, Candle in the Wind, made it as far as Number 11. Fast forward to the '80s, and a re-released version makes the Top 20 but goes no further. Scroll on a bit more to 1997, however, redo the lyrics, and play the song at a funeral for one of the most famous people in the world – Princess Diana, FYI – and all of a sudden your little song that only made it to Number 11 is a chart-topping multi-million-selling phenomenon that is, by the way, the biggest selling single ever in UK chart history.
MORE: See all the million selling singles in the UK
Chaka Khan – I'm Every Woman
Peaked at 11 in 1978, but Chaka wasn't having any of that, so she sat and simmered it for 11 years – perhaps this 11-year wait was significant – and rereleased it and took it to Number 8. Chaka must have been thrilled, then, when Whitney Houston released her own version in 1992 and took it Top 5. Chaka got to cameo in the video giving some serious backing vocals – and got name-checked by Whitney herself in the ad-libs – so we're sure it was perfectly amicable.
Clash – London Calling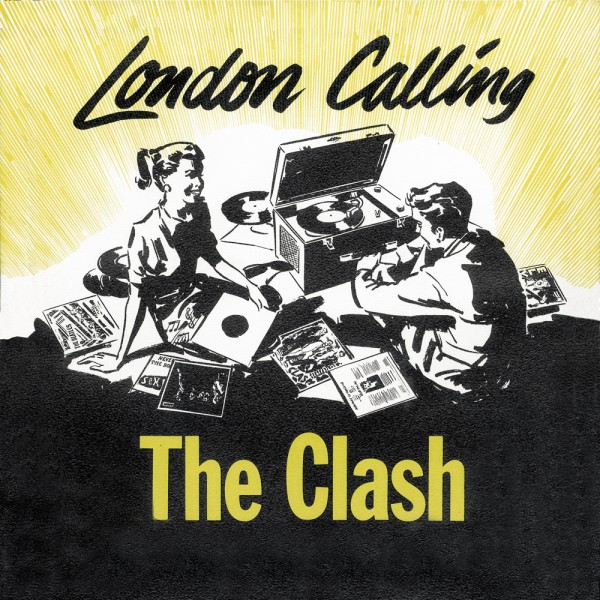 Looks like a Number 1, sounds like a Number 1, remembered like it could be a Number 1. But no. London Calling was the band's highest peak while they were still together and, as the headline of the page may indicate, that peak was Number 11. They'd have to wait until 1991, and a Levi's advert, until they broke the Top 10, hitting Number 1 with a re-release of Should I Stay or Should I Go.
Bryan Adams – Run to You
Of course, we all remember Bryan for that record-breaking 16-week, "oh my goodness when will this be over" run at Number 1 in 1991 with (Everything I Do) I Do It For You, but one of his other famous songs, his very first hit in fact, in 1985, fared less better. Number 11. Yes, really. He would have to wait until 1991 for his first Top 10 with… yes, that one. And don't even get us started on Summer of '69 – that missed the Top 40 entirely. Now that's another story.
MORE: You know it's true… everything we do… is presented here in Bryan's archive for you
Alanis Morissette – Ironic
Isn't it ironic, don't you think? Maybe. 10,000 spoons and only one knife, then 40 positions and only Number 11 available for your chart peak. It's not quite as bad as rain on your wedding day, really, and Alanis did have the monster-selling album Jagged Little Pill to make her feel better, but we can't help but think Ironic should've gone higher. 
Idina Menzel – Let It Go
Anyone who knew a small child in 2014 knew about the dominance of Disney's Frozen and its theme song Let It Go, which spent a loooong time in the Top 40 and ended up the 10th biggest selling song of the year. And yet it was frozen out of the Top 10 (sorry) – it had to sit and chill at 11 (sorry, again).
Who's had the most Number 11s?
Since 1960, there have been a few acts to score at least three Number 11s, including Miley Cyrus, Jennifer Lopez, Lethal Bizzle, Queen, Elton and Cliff Richard. Rod Stewart has camped out at Number 11 four times with Get Back (1976), Ain't Love A Bitch (1979), Young Turks (1981) and Ruby Tuesday (1993).
But the don of them all is Simply Red, led by Mick Hucknall. They've had to settle for 11th slot FIVE times – The Right Thing (1987), Ev'ry Time We Say Goodbye (1987), Something Got Me Started (1991), the Montreux EP (1992) and We're in This Together (1996).