The Cranberries have praised their frontwoman Dolores O'Riordan for her "best vocals in a long time", used to record the group's final album released this week.
OfficialCharts.com/Ireland sat down with remaining members, guitarist brothers Noel and Mike Hogan and drummer Fergal Lawler, at the London office of their record label BMG to discuss In The End, the quartet's eighth studio album.
Dolores' vocals on the LP are made up of demos recorded in the months leading up to her untimely accidental death in January 2018.
"Especially on the song Lost, that vocal range is fantastic, it blows you away" beams Noel. The trio are in high spirits reminiscing about Dolores' demeanour, having reached the light at the end of a difficult-to-navigate tunnel filled with grief, confusion and uncertainty. Fergal recounts why Dolores' voice was so unmistakable, and it was from her own doing. 
MORE: Dolores O'Riordan was going to collaborate with Dave Davies of The Kinks before her death
"She played piano from when she was very young, and her piano teacher had tried to give her vocal lessons. She said 'It's my voice so I can kind of do whatever I want with it'. After that she said 'I'm never going near a f**king vocal coach again!' She didn't want to fall into that category of sounding like everyone else."
As the conversation continues, it is clear to see that The Cranberries are excited about sharing their new album with the world ("it's great to get feedback that has been so positive. It validates everything we did"), but it wasn't created without some tough moments.
"Dolores passed away in January and we were in the studio by April, explained Mike. "We got the hard drives a few weeks after her funeral and we couldn't believe the vocals. We went into the studio as soon as possible to catch the emotion that was there. The first few days were really hard but it did help us take our minds off it."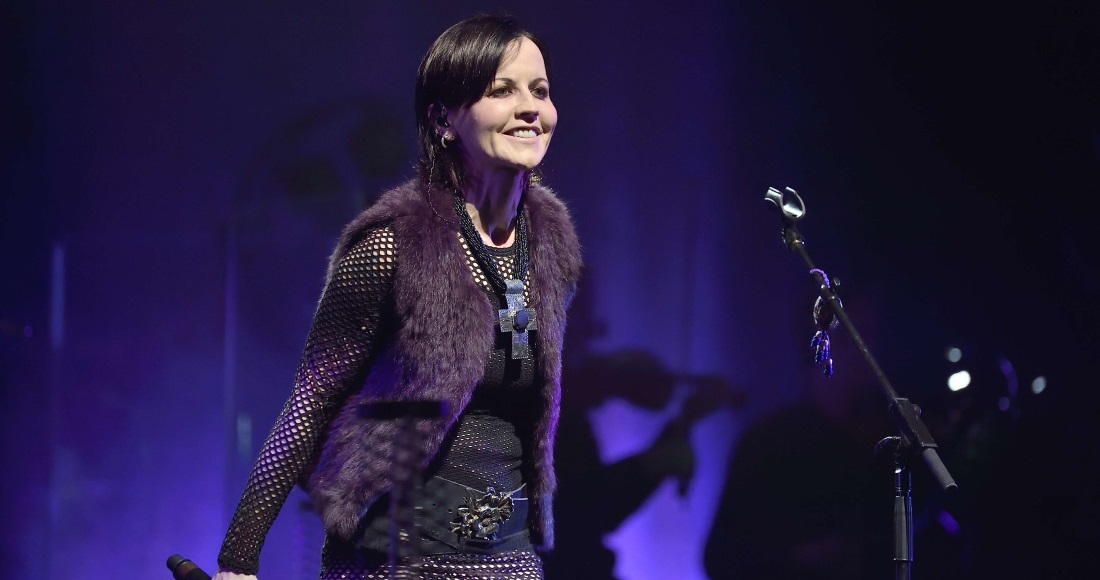 Dolores O'Riordan performing in Paris in May 2017. (Image: Rex/Shutterstock)
Fergal was glad that the three of them - and their producer Stephen Street who had worked with them on their first two albums - had each other and a musical outlet to mourn as a group: "Afterwards looking back, you realise how helpful it was. You're struggling to get through it and do your best. We were all in that together and it was nice to be together in that grieving process."
Reconnecting with Stephen wasn't the only throwback to the genesis of the band. The album photographer, string section (they also worked on Linger) and art director who were part of the group's debut album all returned, while the band also feel In The End's sound is heavily influenced by their early years.
Mike told us: "[In The End] sums up the last 30 years - this album has gone full circle and back to the sound of the first two albums. 
"Sonically, it's as close to those two... but played better," Noel laughs. "You would hope you have improved in 20-odd years. We followed [Dolores'] vocal very closely and then this is the organic sound that we came up with. I think you can hear a lot of our influences as teenagers on some of the songs as well."
MORE: The Cranberries open up about the last days of singer Dolores O'Riordan: "She was on a roll"
In The End is challenging for Number 1 on the Official Irish Albums Chart, potentially giving The Cranberries their highest chart position in over two decades. While 11 songs made the tracklist, Noel informs us that some three or four demos didn't make the cut.
"There was one that was nearly all done but you could hear Dolores talking halfway through, humming or telling somebody to turn something down. [laughs]
"We thought we might only end up with five or six songs and didn't know until we get in [the studio] and got into the guts of the songs and saw how good the vocals were. We weren't going to start using autotune and all that s**te. She would absolutely kill us. But to be able to get 11 songs is amazing, it's a gift."
The Cranberries' final studio album In The End is out now.
© IRMA