The 1975 score their fifth consecutive Official Number 1 album with Being Funny In A Foreign Language this week, outselling the rest of the Top 5 combined. 
The Cheshire-formed group, comprising Matty Healy, George Daniel, Ross MacDonald and Adam Hann previously reached the summit with their eponymous 2013 debut, 2016 record I like it when you sleep, for you are so beautiful yet so unaware of it, 2018 release A Brief Enquiry Into Online Relationships and 2020 chart-topper Notes On A Conditional Form. Explore The 1975's Official Charts history in full here.
Celebrating their Official Number 1 album, The 1975 tell OfficialCharts.com: "Thank you very much for giving us our fifth consecutive album. Thanks guys!"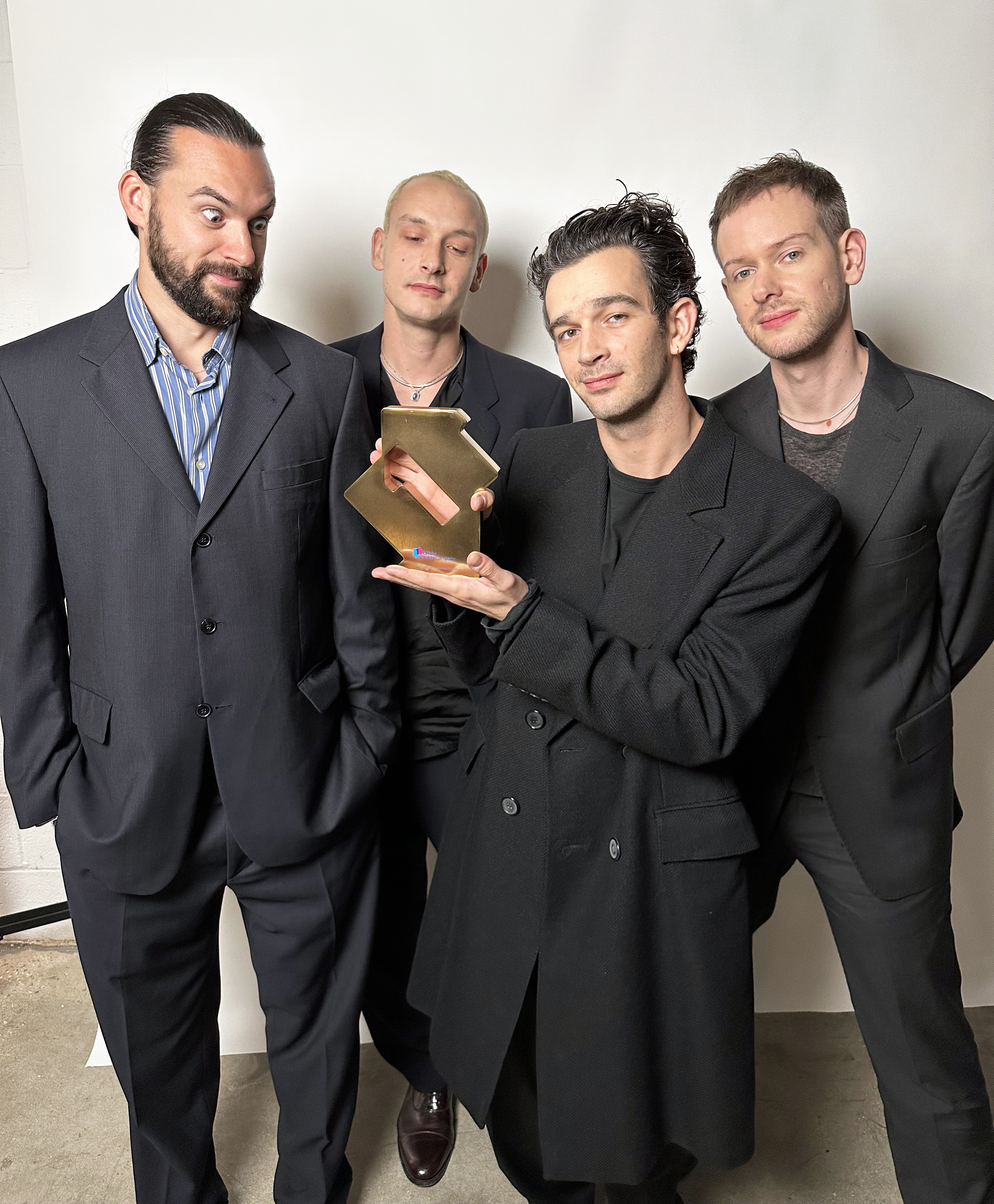 The 1975 take their place in an exclusive club of artists to have reached Number 1 with all of their studio albums; now matching Ed Sheeran with five apiece. See every act to have reached Number 1 with all their studio albums here.  
 
Being Funny In A Foreign Language also tops the Official Vinyl Albums Chart, proving the most-purchased record on wax this week.
WATCH The 1975 react to Being Funny In A Foreign Language getting Number 1:
Red Hot Chili Peppers today claim a second Top 5 album of 2022, as their 13th studio LP Return To The Dream Canteen lands at Number 2. The band, made up of Anthony Kiedis, Flea, Chad Smith and John Frusciante, topped the Official Albums Chart with Unlimited Love in April of this year. 
Elsewhere, Atlanta export Lil Baby enjoys his first-ever solo Top 5 album with It's Only Me (3). The rapper, born Dominique Armani Jones, previously enjoyed Top 5 success with Lil Durk collaborative project The Voice Of The Heroes last year (5). 
Meanwhile, Florida-formed rock outfit Alter Bridge secure their fifth Top 10 record with Pawns & Kings. The group, comprising Myles Kennedy, Mark Tremonti, Brian Marshall and Scott Phillips, last achieved such success with their 2019 release Walk The Sky (4). 
The Big Moon have cause to celebrate today as latest release Here Is Everything becomes the band's first-ever Top 10 album (9), and lands the best-selling album in independent record shops this week. The English indie rock quartet (Juliette Jackson, Soph Nathan, Celia Archer and Fern Ford), previously enjoyed Top 20 success with 2020 LP Walking Like We Do (19).  
London-born rapper Rimzee reaches new highs as his third mixtape Cold Feet becomes his first-ever Top 20 today (11). Meanwhile, a reissue of Dexys Midnight Runners' 1982 album Too-Rye-Ay sees it return to the Top 20 for the first time in 40 years (14). 
The Lightning Seeds make a welcome return to the Official Albums Chart today as See You In The Stars, the group's first LP in 13 years, enjoys a Number 16 debut. The record was also the third most-purchased in independent record stores this week. 
Elsewhere, English folk group The Unthanks celebrate a third Top 40 album with Sorrows Away (26). The band previously saw similar success with 2011's Last (40) and 2015 release Mount The Air (26). 
The Vamps mark a decade in music with 10 Years Of The Vamps (30). A collection of their biggest hits and some fan-favourites, it becomes Brad Simpson, James Brittain-McVey, Connor Ball and Tristan Evans' fifth Top 40 album to date. Discover The Vamps' decade-spanning Official Charts history here.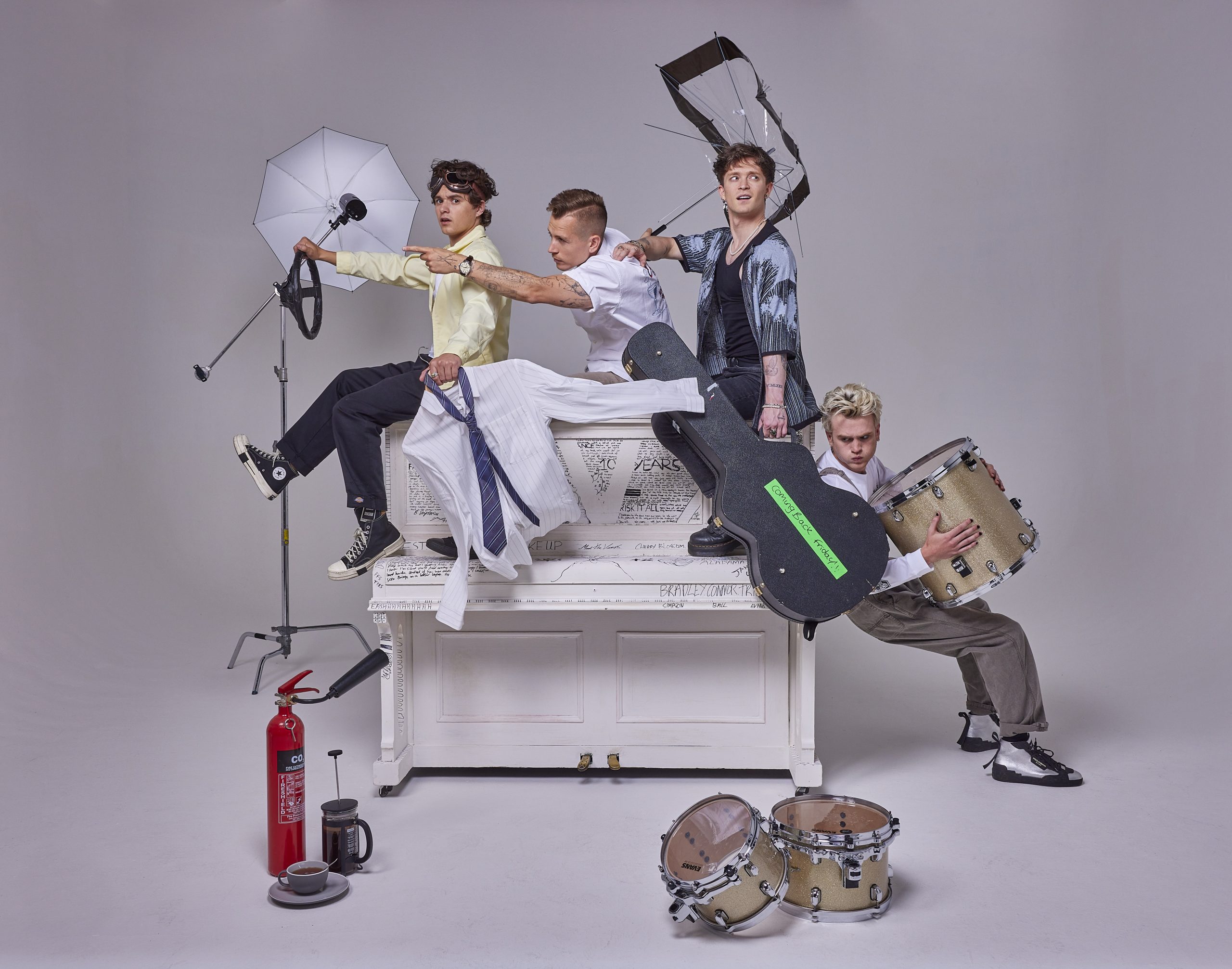 The ever-innovative Brian Eno achieves his sixth Top 40 album across a 48-year-long career with FOREVERANDEVERNOMORE (32).  
And finally, punk-pop legends blink-182 see their 2005 Greatest Hits soar 42 places back into the Top 40 following the reunion of the group's original line-up (37). EDGING, the comeback single from Tom DeLonge, Mark Hoppus and Travis Barker, also impacts the Official Singles Chart Top 40 this week (31).