Forty years ago, Kate Bush released Wuthering Heights, inspired by Emily Bronte's novel set in the Yorkshire moors. Now the reclusive singer is one of four artists contributing to a monument to the Bronte sisters where the novel is set, writing an inscription for a stone that will be placed near the Brontes' home.
Kate said being asked to pen a passage about Emily was "an honour and, in a way, a chance to say thank you to her".
Wuthering Heights is one of many chart hits based on iconic locations in the UK. Get your binoculars, compass and map ready and let's go trekking... 
Kate Bush - Wuthering Heights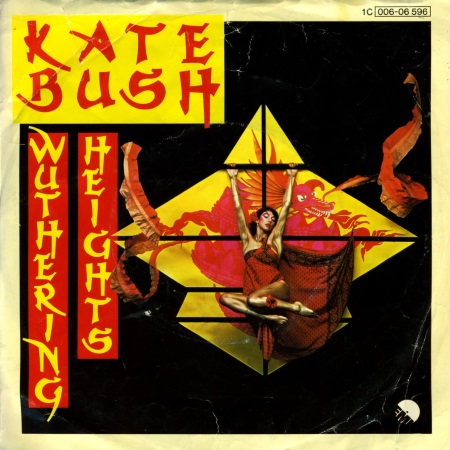 Based on the famous novel by Emily Bronte, Wuthering Heights became the first self-penned Number 1 by a female artist in UK chart history when released in 1978 and refers to the Yorkshire Moors that are at the heart of the story. 
Bonus: Kate Bush is all about shoutouts to famous places, mentioning Wheeler Street in Oxford in her 2011 50 Words for Snow album track Snowed in at Wheeler Street. A duet with Elton John where the two act as time travelling lovers, the song also goes international, referencing Paris, Ancient Rome and 9/11 in New York.
MORE: Kate Bush's Official Top 20 most downloaded songs revealed
Ed Sheeran - Castle On The Hill
Ed Sheeran returned to the Official Singles Chart in January 2017 with two huge new songs Shape of You and Castle on the Hill. 
Castle on the Hill references Ed's time growing up in Framlingham in Suffolk. And guess what one of the market town's most recognizable attractions is? Yep, a bloomin' big castle.
Once he spots it, Framlingham Castle reminds Ed he isn't far away from home. Even if he did break his leg there, get drunk and not kiss very well, it's home.
Coldplay - Violet Hill
Coldplay's war-themed Top 10 hit Violet Hill is named after a street in London. Although released in 2008, peaking at Number 8, part of the song dates from Coldplay's very first writing sessions in 1997.
The song's title was as a nod to The Beatles, who were big influences on Coldplay and, funnily enough, Violet Hill isn't too far from another famous musical street – Abbey Road.
MORE: The acts with an unbroken streak of Number 1 studio albums
Fergie – London Bridge
We're not entirely sure Fergie was that fond of London Bridge itself – the video for this 2006 Number 3 seems more concerned with its neighbour on the Thames, the slightly sexier Tower Bridge. Common mistake, Ferg.
Kinks – Waterloo Sunset
This classic sums up the swinging Sixties with its tale of Terry and Julie (loosely based on 60s icons Terence Stamp and Julie Christie) falling in love at another famous spot on the Thames. The track hit Number 2 in 1967, beaten to the top by the Tremeloes with Silence is Golden.
MORE: See all the Kinks' UK hit singles and albums in the archive
Peter Gabriel - Solsbury Hill 
OK, the last one about hills, honest. Peter write this one after having a spiritual experience atop Solsbury Hill, the site of an Iron Age fort in the village of Batheaston.
Said Peter: "It's about being prepared to lose what you have… it's about letting go." Considering this was Peter's first solo release after quitting Genesis, I think we can guess where he was coming from! The song peaked at Number 13.
MORE: View Peter Gabriel's UK chart history
Lily Allen – LDN
Documenting the star's love/hate relationship with the city she calls home, Lily's tribute to London calls out almost every area in the capital and has a few choice words about some of its, shall we say, characters. It was Lily Allen's second hit, hitting Number 6 in 2006.
Duffy - Warwick Avenue 
Duffy took a trip down London's Warwick Avenue for her follow-up single to her Number 1 breakthrough Mercy. The song's music video shows Duffy exiting the famous tube station before hitching a cab and crying her eyes out, despite the song peaking at a very lovely Number 3. We're not sure where Duffy is now, perhaps she's stuck on the Bakerloo line?
MORE: One hit album wonders – huge albums that were hard acts to follow
Eddy Grant - Electric Avenue 
Electric Avenue is a street in Brixton, coined from the fact the area was one of the first to be lit with electricity. Eddy's hit from 1982 has a more serious theme, talking about the frustrations of the unemployed and less fortunate, and "violence in the streets".
The song peaked at Number 2 on the Official Singles Chart, and a 2001 remix hit Number 5.
MORE: Relive all Eddy's UK hit singles and albums
Gerry Rafferty – Baker Street
Not, surprisingly, about Sherlock Holmes, but Gerry's frustration at the fallout after the breakup of his band Stealer's Wheel. The Scottish singer stayed at a pal's flat on London's Baker Street while the lawyers sorted everything out.
A 1992 cover by Undercover, beat Gerry's 1978 original by one place, hitting Number 2. Bet Gerry was chuffed.
Adele – Hometown Glory
Another celebration of the capital, Adele was inspired this one after a row with her mum over where the young Miss Adkins should go to uni. Adele wanted to stay in London, and wrote this tribute to her hometown in 10 minutes flat, apparently. It paid off, too; the song was a Top 20 hit in 2008, and Adele is doing pretty well, you may have noticed.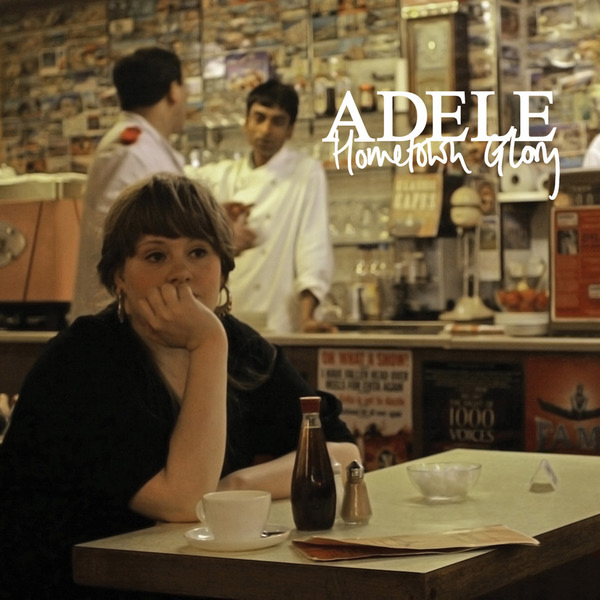 Small Faces – Itchycoo Park
This may conjure up images of free love in sun-kissed San Francisco, but this psychedelic hippy classic is actually about a little park in London. You won't find Itchycoo itself on a map, as it's called Little Ilford Park in real life – it was near where Small Faces' singer Steve Marriott spent his childhood. 
Beatles – Strawberry Fields Forever/Penny Lane
This double-whammy of lyrical tributes to their native Liverpool gave the Fab Four their second Number 2 hit. Strawberry Fields was the garden of a children's home where John Lennon used to play, and Penny Lane was a busy junction where John would meet Paul McCartney.
MORE: Check out the full rundown of the Beatles' UK hit singles and albums
Know a tune that gives a shoutout to one of your favourite places in the UK? Let us know in the comments below or hit us up on Facebook or Twitter.
Article image: Rex/Shutterstock