Another year's almost over, and as we look back on 2017, we thought we'd share with you our personal music highlights from the last 12 months.
As ever, our rules were tough: we could only pick ONE single and ONE album, and it had to have first charted in 2017. Unsurprisingly, we're an eclectic bunch.
Read our picks below - and tell us your favourites at the bottom of the page...
Martin Talbot - Chief Executive Officer
Single: Over Everything - Courtney Barnett & Kurt Vile
The song which sparked off Barnett & Vile's fabulous album-long collaboration Lotta Sea Lice, Over Everything has a strong claim to being the slacker anthem of the year. Its opening track, Over Everything sets the tone for Lotta Sea Lice's acoustic meandering, as the Australian indie guitar rockers combine their talents in an effort to redefine the term "laid-back". Running to 6 minutes, 20 seconds, there is certainly nothing rushed about this sublime piece of alt-folk guitar strumming, which is best listened to dozing on a sunny veranda, with chilled glass in hand.
Album: Colors - Beck
It could easily have been any of the albums by LCD Soundsystem, Goldfrapp, Kelly Lee Owens, Cigarettes After Sex or Barnett/Vile, but in the end Beck had to take the honours, partly because he continues to be the most underrated pop maestro of modern times. Incorporating three of the best pop tunes of the year (Dreams, Up All Night and Colors) would be more than enough, but the LA-based, multi-talented musician, songwriter, producer (etc) also flashes every other string to his bow across a superb 11 tracks. For those of us who are still baffled why he isn't the biggest pop star in the world, Colors provides more evidence for the prosecution. 
Rob Copsey - Website Editor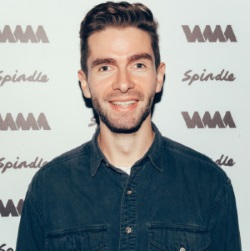 Album: Lust For Life – Lana Del Rey
2017 has seen pop get "purposeful" and few have done it with such elegance as Lana Del Rey. Three albums of sorrow-drenched alt-pop deep, the singer-songwriter veered off course from her long-running narrative and made Lust For Life, an album to reflect the troubling times we live in. She's even smiling on the cover to cheer us up! Thankfully, it's not all gloom and doom; mixed in with the socially conscious sentiments are cinematic love songs, haunting trap numbers and jazzy '60s nostalgia, each packed with lyrical Del Rey-isms that results in a record that feels both current and blissfully escapist.
Single: Bon Appetit - Katy Perry
In a response to a recent Twitter thread 'What's the most trivial hill you're willing to die on?', mine was to defend Katy Perry's Bon Appetit as 2017's underrated pop gem. After being shunned by the masses for being the antithesis of its "woke" predecessor, Chained To The Rhythm, what Bon Appetit lacks in lyrical clout is easily outweighed by its slick, sophisticated production and vocal delivery. Not convinced? Give in three spins with the volume whacked up and come back to me. Go ahead…
Lauren Kreisler - Head Of Brand & Digital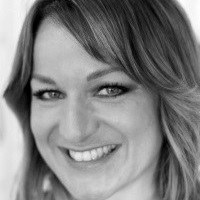 Single: Holy Mountain - Noel Gallagher's High Flying Birds
I fell, I fell, right under his spell... because Noel returned in party spirit, and bloody hell it was infectious.
I feel pure joy every time this comes on, an instant get-up-out-of-your-seat-right-now stomper.  It has pretty much everything I ever need in there - massive intro with all the promise, giant riff, big fat dirty brass section, the fuzzy 'megaphone' vocals thing, Paul Weller on an organ. Throw in a splash of Bryan Ferry, a hint of Ricky Martin She Bangs at the chorus (sorry Noel), obligatory hand claps on the breakdown, and shoved all together it makes me freaky-dance like I'm in a Tarantino film. There's been a bit of a shortage of this in music in 2017, so thank you, Noel.
Album: We Built The Moon – Noel Gallagher's High Flying Birds
Think it might have to be the double this year. Since Let Forever Be, I've always loved it when Noel's dancier side comes out to play. Can't wait to see some of these tracks live.
Chris Austin - Head Of Operations
Single: Bad Liar – Selena Gomez
Not my usual jam, but when this came out I was totally addicted to the track. The bass groove is stunning, and the vocal melody is so interesting for a modern pop song, absolute travesty this only got to Number 21 in the Official Singles Chart!
Album: Concrete and Gold – Foo Fighters
Best Foos album in a while for me, a mix of classic Foo Fighters and some nice new twists. Standout track on the album is The Sky Is A Neighbourhood, however, saw them live earlier in the year and when they played Run, the entire O2 Arena was bouncing – just brilliant.
Gabbie Witham - Chart Operations Executive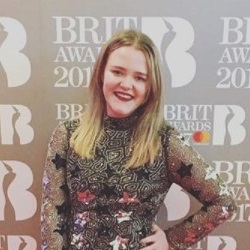 Single: Cola – Camelphat & Elderbrook
Fantastic to see Defected Records so widely appreciated in the mainstream with such a great track. Having probably individually contributed about 80 percent of all Spotify's streams on this track, I'm still not bored of it. BANGER.
Album: 4:44 - Jay Z
A big shout out to Jay Z for originally making this album nearly impossible to listen to, but when I finally got my hands on it – I was won over immediately. Returning with a lot to say, some fantastic hooks, original samples and some forward-thinking future classics – he absolutely killed it once again. The title track is a clear winner with me and the album is absolutely worth the streaming facade.
Jack White - Content and Brand Assistant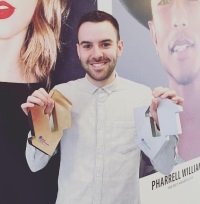 Single: Run - Foo Fighters
I loved Run from the very first listen. It's just one of those songs that feels like it had been around for 20 years; there's just something iconic about that I can't quite put my finger on. And that final 16 seconds, WOW. It goes OFF!
Album: After Laughter - Paramore
I love a bit of Duran Duran and Blondie from time to time, so when one of my favourite groups channelled them on Hard Times, the lead single from After Laughter, I knew I was going to like the album. I did more than like it, I bloody loved it. With a fresh new-wave approach, Paramore produced one of their most cohesive albums yet, and a vast improvement on their previous, self-titled record.
The experimental and extremely catchy percussion contradicts the hugely depressing lyrical matter to deliver a quirky experience like none other. It is great to see Paramore revolutionising their sound yet again, and they appear to be stronger than ever with drummer Zac Farro returning to the fold after an album away. Their show at the Royal Albert Hall saw new songs like Rose-Colored Boy and Told You So fit into their setlist as snug as Cinderella's glass slipper, and the album sounds amazing on the teal vinyl I have that's limited to 1000 copies. Fake Happy may be the name of a track on the album, but there's nothing fake about how happy this album made my 2017.
Gus Hully - Senior Analyst
Album: Eternity In Your Arms - Creeper
After three critically acclaimed EPs, Southampton horror-punk band Creeper have without doubt released one of the most accomplished UK debut albums of the 2017. By channelling the best elements of Alkaline Trio, AFI and My Chemical Romance into one glorious concoction, Eternity, In Your Arms is full of singalongs (Hiding With Boys), gang vocals a plenty (Poison Pens), heavy hitting fast bangers (Room 309) and even has some time to get proper emo and all (Misery). Will's voice sounds better than it ever has, while Hannah's vocals on Crickets are a wonderful addition to the Creeper mix. This album is full of big ideas and Creeper have absolutely smashed it out the park with this. Long live the #creepercult.
Single: Man's Not Hot - Big Shaq
The ting goes skrrrahh, pap, pap, ka-ka-ka
Skidiki-pap-pap, and a pu-pu-pudrrrr-boom
Skya, du-du-ku-ku-dun-dun
Poom, poom, you dun know
Omar Maskatiya - Chief Operating Officer 
Single: Green Light - Lorde
Described elsewhere as 'catnip for Top 40 radio' this track, and the album it comes from, sees Lorde taking another leap forward as a great singer and songwriter. And she is still only 21…
Album: Lovely Creatures - Nick Cave & the Bad Seeds
OK, not exactly new, but an overview of a band with an amazing body of work behind them and who continue to push the boundaries of contemporary music. Top notch packaging as well!
Rob Poole - Commercial Manager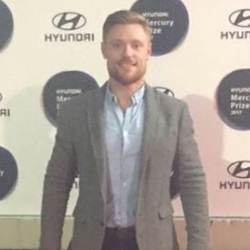 Single: Junk Food Forever - The Amazons
Great live band, a fellow ginger singing and a catchy chorus – what's not to love?
Album: DAMN. - Kendrick Lamar
In an age where mumble rap is seemingly a thing (why?) Kendrick is still flying the flag for real hip hop and he's done it again with DAMN. King Kendrick.
Justin Myers - Freelance writer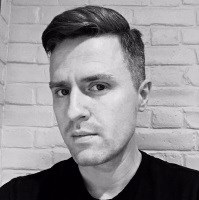 Single: Still Got Time - Zayn ft. Partynextdoor
Picking a Zayn single as my favourite two years running? People are going to talk. Selecting a favourite track from 2017 was tough, but this low-key, charming, summery track from fellow Bradford lad Zayn just edges the lot. It didn't grab me as instantly as some of the stuff on his debut album, Mind of Mine, but the sparkling Still Got Time has something new to discover on every listen. Laden with hooks, yet not battering you about the head with them, Still Got Time is light and carefree, building into a joyous party tune that leaves you feeling happy and optimistic. A slightly overlooked gem of the year, perhaps, but it's the perfect soundtrack to flirting across a crowded beer garden on the hottest day of the year. Lovely.
Album: Tears on the Dancefloor - Steps
The key to any comeback is working out what your audience wants from you – it's why so many reunions fall at the first hurdle. A successful comeback should balance nostalgia with a natural evolution of the sound that made the artist so popular in the first place. Steps pulled this off in steptacular (sorry) style with their triumphant return Tears on the Dancefloor, led by disco thumper Scared of the Dark. All the elements of classic Steps were there: big vocals, plenty of melodies, dancefloor action. But the production on this collection of new material also felt up to the minute – Steps definitely have one eye on the future and hopefully there will be more to come. The disco hasn't been the same without them.
MORE: Get more Official Charts news and features straight to your inbox with The Official Word newsletter
Alim Kheraj - Freelance writer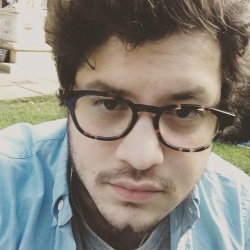 Single: Teenage Fantasy - Jorja Smith
Strictly speaking, my favourite song of the year is Selena Gomez's Bad Liar. But since SelGo has already found a place on this list, I'm going to pick Teenage Fantasy by Jorja Smith. Jorja recently picked up the BRITs Critics Choice Award and I'm not surprised in the slightest. Teenage Fantasy is one of those songs that, for me, ticks all the right boxes.
The production is hazy and low key, like a flashback from a movie, while 90s pop-R&B drums and pianos warm the whole thing up. All this gives the song a healthy dose of nostalgia, and like anything nostalgic it's dripping with a wistful and melancholic quality, Jorja's vocal giving up just enough emotion that her experiences of young love become your experiences, too. I might no longer be an adolescent, but my teenage fantasy consists of songs just like this one.
Album: CTRL - SZA
Lorde's album might have delivered some close to the bone relatable moments, but if you're looking for candour in your music (and I often am) then SZA's debut album CTRL is where it's at. Her album may have only peaked at Number 50 on the Official Album Chart (shame on you the British public), but with CTRL SZA creates a dreamy 14 track journey that dissects and celebrates the highs and lows of being in your twenties. From love affairs, broken hearts and even a song about shaving your legs, SZA pushes the boundaries of R&B with songs that are luxuriously leisurely but still raw with unfiltered intimacy. 
Zoe Morfakis - Chart Operations Assistant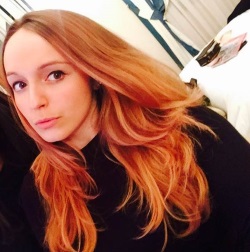 Album: How Did We Get So Dark? - Royal Blood
I was obsessed with Royal Blood's self-titled album when it was released back in 2014 and I was eagerly anticipating their second album How Did We Get So Dark?. To say the least I was not disappointed at all with their explosive comeback. My favourite track of the album is Lights Out, proper banger! Saw them on their tour last month at Alexandra Palace, London and they blew my mind! They have worked their way up to becoming one of my favourite bands of all time. Well Done.
Single: The Sky is A Neighbourhood - Foo Fighters
David Grohl is my hero. End of ❤
Alex Newberry - Digital Commercial Manager
Album: Common Sense - J Hus
A rare occasion where I have found an album that I like all the tracks on, start to finish.
Single: Blinded By Your Grace - Stormzy
Love what Stormzy did this year with Gang Signs and Prayer and this is one of my favourites from the album.
What was your favourite single and album of 2017? Tell us in the comments below: