While 2020 has been a difficult time for most, one thing that has collectively kept us going through it all is lots of excellent new music.
Below are the songs and albums that have kept the Official Charts team moving and motivated over the last 12 months...
Martin Talbot – Chief Executive Officer
Album: Laura Marling - Song For Our Daughter
I've loved more albums this year than for many years, including fantastic releases from BC Camplight, Khruangbin, Waxahatchee, Sault (both Rise and Black Is) and Idles, among others. But Marling's exquisite seventh solo album has been my lockdown soundtrack more than any other, an album with the spellbinding ability to both lift the spirits and magnify the inevitable moments of melancholy that this year has brought. The album also encapsulates my greatest regret of the year too - not having the chance to watch her tour it.
Single: Idles - Grounds
This first track from the Bristolian punk rockers' 2020 album Ultra Mono is a sonic assault on the senses, blending their traditional punk sensibility with an electronic edge to create possibly the angriest song of a year when anger in music was far, far too rare. Do you hear that thunder?
Chris Austin – Operations Director
Album: Shortly After Take Off – BC Camplight
"I am almost through watching Die Hard 2, for the thirtieth time". Brian Christinzio's fifth album is wickedly weird, and has completely been my soundtrack to working from home and lockdowns in 2020. Emotionally, a real mix of highs and lows through the tracklisting, I still have no idea what genre this album is, but it's f***ing brilliant!
Single: Say So – Doja Cat
A track I can completely agree with my kids on! A great pop song that sounds both modern and retro at the same time. A real highlight was her rock performance at the MTV EMAs.
Rob Copsey - Website Editor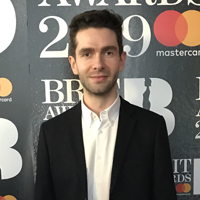 Album: Jessie Ware – What's Your Pleasure
As a big fan of disco, the genre's revival is one my best-worst things to happen this year. Disco may be back, but we are unable to go out and enjoy it. Of all the disco-influenced records this year, Jessie Ware's take on the sound on What's Your Pleasure? (the title feels even more like a tease in this year of locking down) was my favourite, evoking all the boogie intimacy of a downtown club in '70s Manhattan. Let's hope it can be brought to dancefloors in 2021.
Single: Joel Corry & MNEK – Head & Heart
I'm a complete sucker for Top 40-friendly dance-pop. And while people can be snobbish about it, Joel Corry & MNEK's Head & Heart is an example of how wondrous it can be when done right. Catchy hook? Check. Skilful vocals? Check. A frothy, featherlight toe-tapper that, in normal times, would have no problem taking you from pre-drinks at home, to the Uber into town, right through to the middle of the dancefloor? Check. Thanks Head & Heart for getting me through an otherwise very low-key summer. 
Cat Smyth - Charts Operations Executive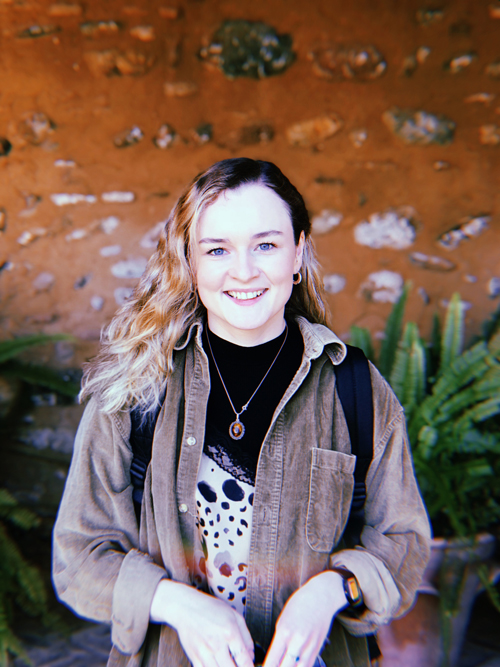 Album: Lianne La Havas - Lianne La Havas
I'm a massive Lianne stan so this was an easy one for me! Amazing songs rooted in groove and those velvety vocals brightened up my 2020. Personal favourites are Bittersweet and Can't Fight.
Single: Dua Lipa – Levitating
If anyone smashed this year it's Dua. The whole album is a bop, enough said!
George Griffiths – News and Features writer
Album: Fiona Apple - Fetch The Bolt Cutters
Named after a line of dialogue in murder-mystery TV drama The Fall and made with a kind of manic yet unhurried certainty, Fiona Apple's fifth album doesn't sound like anything that's come before, or likely anything that will follow it. Whether she's discussing a long-forgotten classmate that gave her life-affirming advice (Shameika) or looking back on her rise to fame as a wunderkind (the incendiary title track), Apple remains a strange but singular auteur. No-one else made an album quite like Fetch The Bolt Cutters - which seemed to so easily sum up feelings of rage, love and disenchantment during the first lockdown - because no-one else, I think, had ever thought of it before.
Single: Dua Lipa – Physical
"Come on! Hold on!" Dua commands, and we all listened. Physical runs like a jazzercise class taking place inside a confetti cannon. It was a minor miracle Future Nostalgia wasn't derailed, but thrived, being released in the middle of a pandemic but now, it's easy to see why. Physical was our dancefloor when we had none. It's escape, plain and simple, and that's what the best pop music always is. "Lights out," Dua says, "follow the noise." It's not an instruction, it's a command.
Rob Poole - Commercial Manager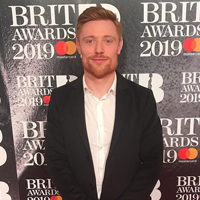 Album: Tame Impala – The Slow Rush
One of many great albums out this year, put some headphones on and get lost in the first album in five years from Kevin Parker. Well worth the wait, the album is packed with brilliant, atmospheric tracks that I'm sure will sound great live at some point in the hopefully not too distant future. Highlights are Borderline, Is It True, Instant Destiny and Lost In Yesterday.
Single: Billie Eilish – Therefore I Am
Billie (and Finneas) can't seem to do any wrong – a brilliant Bond theme song done earlier in the year and then back with this tune at the end of the year. There is a lot of hype surrounding Billie, but so far she's proven it's all justified. The track is a middle finger to someone out there who might not be enjoying the track, but I am! 
David Murray - Digital Commerical Lead
Album: IDLES - Ultra Mono
Back to my comfort zone… I pre-ordered the album in July, and counted down the days like a child at Christmas. WHAT A BEAUTIFUL ALBUM. This band can somehow create lyrics that I personally feel express exactly what I want to say about life and society.
Single: Joel Corry & MNEK - Head & Heart
This is a very unusual single of the year choice for me, as I'm sure you gathered from my album choice, but this song gave me the lift I desperately needed at a point in 2020 that I really wasn't feeling very positive. Joel has had an incredible year, long may it continue.
Helen Ainsley - Content & Brand Assistant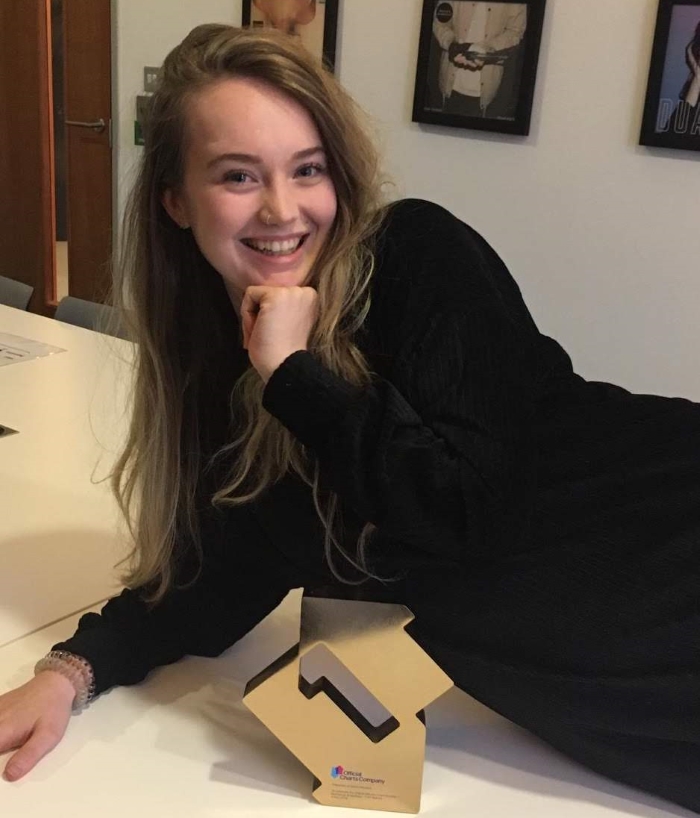 Album: Haim - Women In Music Pt. III
I absolutely adore Haim, and this album is their best work yet. At times fun and bouncy, sometimes completely gloomy, it's catchy, clever and thoroughly enjoyable from top to bottom - which is entirely expected from Haim at this point. Plus, after the album deservedly debuted at Number 1, they gifted us one of the most iconic and unexpected(!) Number 1 award pictures we've ever had.
Single: Lady Gaga ft. Ariana Grande - Rain On Me
Like a sudden downpour after a heatwave, this song was an antidote to the drudge and uncertainty of the first few months of lockdown. This candid collab between two of pop's most beloved powerhouses was a rousing reminder that while we may be struggling, at least we're alive, packaged inside a dance-pop stomper that would have dominated clubs had they been open.
Gus Hully - Senior Analyst
Album: After The Fall - Resignation
Their last album Dedication clocked in at 18 minutes but Resignation completely smashes that out the park with just 12 minutes to its name. 10 songs of blisteringly fast political hardcore punk is something to be expected from an album that features a burning police car and ACAB written on the cover, but the album also covers mental health and with album closer 'I'm Sorry' being the overwhelming highlight of the album, it just goes to show the heights that melodic hardcore can hit when done properly.
Single: Machine Gun Kelly ft Halsey – Forget Me Too
I still don't understand anything about MGK making a pop punk album but this collaboration with Halsey has all the hallmarks of 'The Young and the Hopeless' by Good Charlotte in the early 00's so I'm well on board. Genuinely hoping for a Halsey pop punk album in 2021.
Jack White - Content & Brand Executive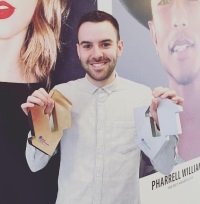 Album: Taylor Swift - Folklore
2020 stopped many of us in our tracks, but the opposite can be said for Taylor Swift. Taylor wrote and recorded her fifth UK Number 1 album Folklore during the first lockdown, a project that reaffirmed her position as one of the most gifted songwriters of all time.
At the core of Folklore are tales of soul-searching and yearning, through Taylor's own experiences, but mainly through third person narratives in a styling never heard before on a Taylor body of work. The album is centred around a love triangle on the tracks Cardigan, August and Betty, but the record's themes are so intrinsically linked that tracks like The 1, Exile and Illicit Affairs feel cut from the same cloth, perhaps sub-consciously, acting like their own spin-off sagas to the storyline between the characters James, Betty and Augusta.
Folklore perfectly captures how the pandemic has made everyone feel, through the lens of a fantasy, mythological US town: you reminisce about what you have lost, reflect on what you have still got, and ruminate about what is to come.
Single: Rachel Reinert - Ocean

I was introduced to Rachel's debut album Into The Blue after it was compared to my favourite album of 2018, Golden Hour by Kacey Musgraves. Ocean, the album's sixth single is a stand-out; an expansive, country/dream-pop track with a rich, textured soundscape. For a song about the ocean, this song appropriately hits deep.
Marco Darcy - Charts Operations Assistant
Album: Joji – Nectar
Joji is known for hybrid pop that combines genres across the board, some of the most prominent being hip-hop, dance music and indie rock with hints of emo rap and even vaporwave at times. I guess that's not surprising coming from an artist fully immersed in internet culture where genres roam free and don't mind mixing. I enjoyed the overall melancholic and honest picture he was able to paint with this album, making the pop he wants to make, with some great features such as the brilliant BENEE, Lil Yachty, Yves Tumor, and the more surprising Diplo. My favourite track would have to be Your man, probably because it's one of the more dance influenced tracks on there, and it still encompasses what Joji generally does musically and emotionally, great closer! Great album overall and can't wait to see what he comes out with next.
Single: Daði Freyr – Think About Things
I had to go with this track from Icelandic newcomer Daði Freyr, simply because it is a serious pop banger. I only found out later that this was supposed to be a Eurovision entry, and what a shame it got cancelled this year as he probably would have wiped the floor with the competition! It fulfils just the role a pop song should have, which is sound simple and familiar to the ear while being just experimental and adventurous enough to make it interesting to listeners. This obviously requires quite a lot of skill an know how which can be heard through the self-harmonising and ambitious harmonic chord shifts throughout the song, all of that accompanied by a banging combination of electronic and acoustic slap bass.
Lauren Kreisler - Head of Brand & Digital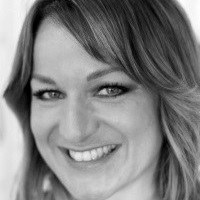 Album: Jessie Ware - What's Your Pleasure?
Oh I was SO ready for this one. Following 3 months of lockdown, much of it with zero childcare up until that point, a new Jessie album was just what the doctor ordered.
'Spotlight' - what an opener. I remember the sun was blazing in London the day I first put it on, that gentle rippling bassline kicking in at the end of the intro set the scene, transporting me to my imaginary lilo in Ibiza.
Floating around the White Isle (in my head at least) instead of bobbing back and forth between my work laptop and the kitchen, provided the perfect escape to the ridiculousness of 2020.
Single: Miley Cyrus - Midnight Sky
Had to do a double take when I first heard it, what's this welcome blast of Stevie Nicks doing in the Singles Chart? Oh, it's Miley Cyrus.
The album's been on repeat in recent weeks too. Corker.
What is your favourite song and album of 2020? Tell us in the comments below: