Waiting for the host to let us into a Zoom interview with Louis Tomlinson, we're extremely conscious we're about to speak to one of the world's most accomplished musicians. It's quite nerve-racking, really. Even having interviewed Louis many times across his career, from the early One Direction days, we can't help but wonder if the fame's somehow changed him.
We needn't have worried.
At 30 years old, Louis has achieved feats few would deem possible. Seen corners of the world many will never visit. Experienced pandemonium only The Beatles or the Spice Girls could ever truly comprehend. But, while it'd be all too easy for him to sit back, consider his ambitions fulfilled and live off some sizeable royalties, Louis is looking ahead.
On November 11, Louis will release his second solo studio album Faith In The Future. The follow-up to his 2020 debut Walls, it sees him collaborate with such unlikely influences as Australian trio DMA's, Courteeners' bassist Joe Cross and Hurts' Theo Hutchcraft.
As he unveils anthemic lead single Bigger Than Me, we speak to Louis about his most 'sonically ambitious' work yet, and why he's 'immensely proud' of his new-found artistic 'freedom.'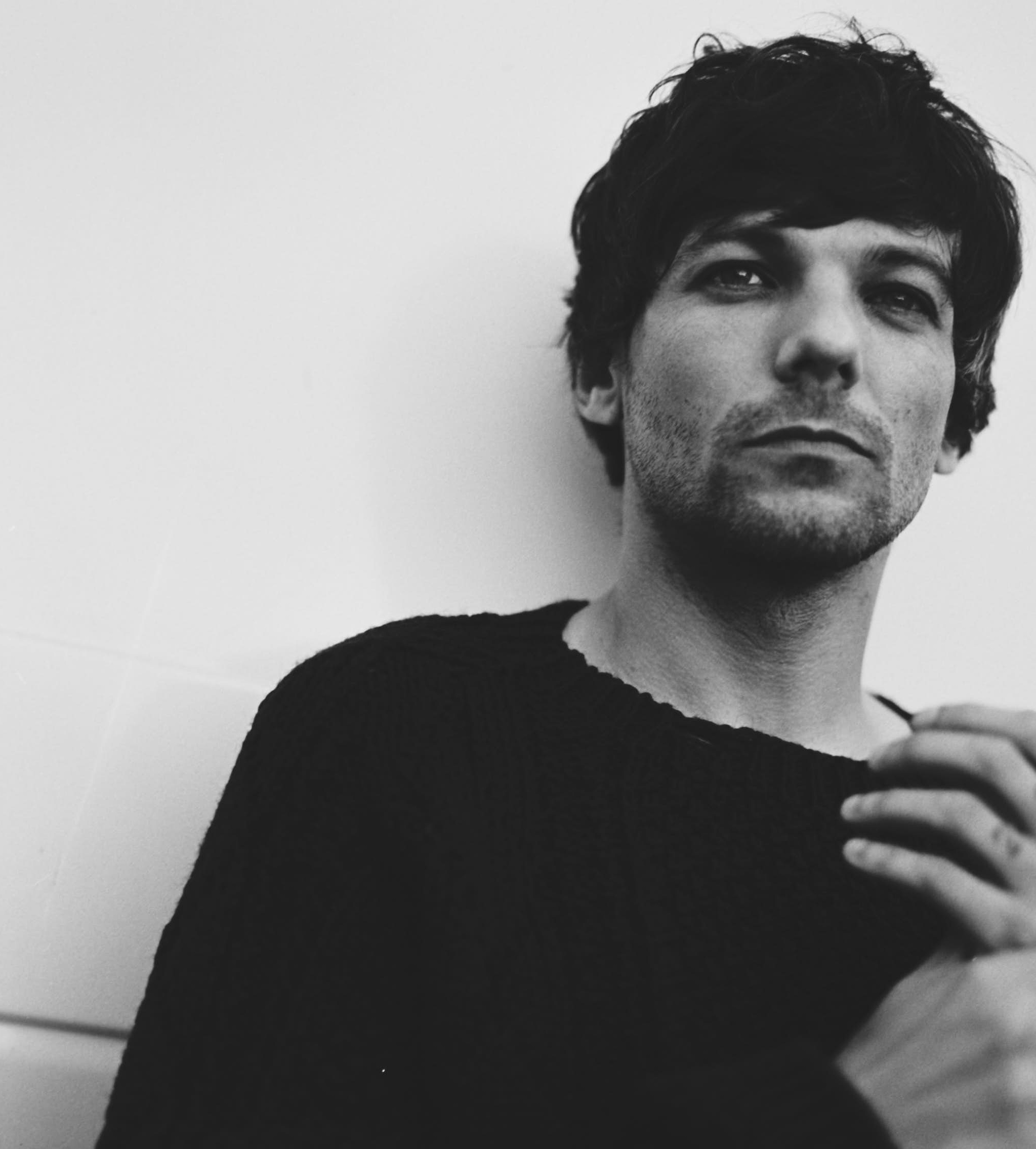 We firstly congratulate Louis on becoming a first-time uncle to sister Lottie Tomlinson's baby son Lucky ("I'm dead excited," he beams) and his mammoth world tour; a series of shows that've seen him play 80 gigs to over 500,000 fans across five continents.
"I've been so lucky with this whole tour," he says. "I spent two years over lockdown being excited for these moments. I wasn't even prepared for how I feel in this moment, right now. I feel so fulfilled with everything that's happened this year.
"I've been so, so blessed. I mean this – everywhere I f**king go the crowd bring the energy. I feel incredibly lucky, and it's taken quite a bit of work to get here. Looking back and reflecting, I'm really proud to be here and of the year I've had."
We tell Louis we were blown away by his performance at London's OVO Arena Wembley earlier this year. "Even in the sling?" he laughs. "There's such a raucous energy out in the crowd, so it really warrants that feeling back from me."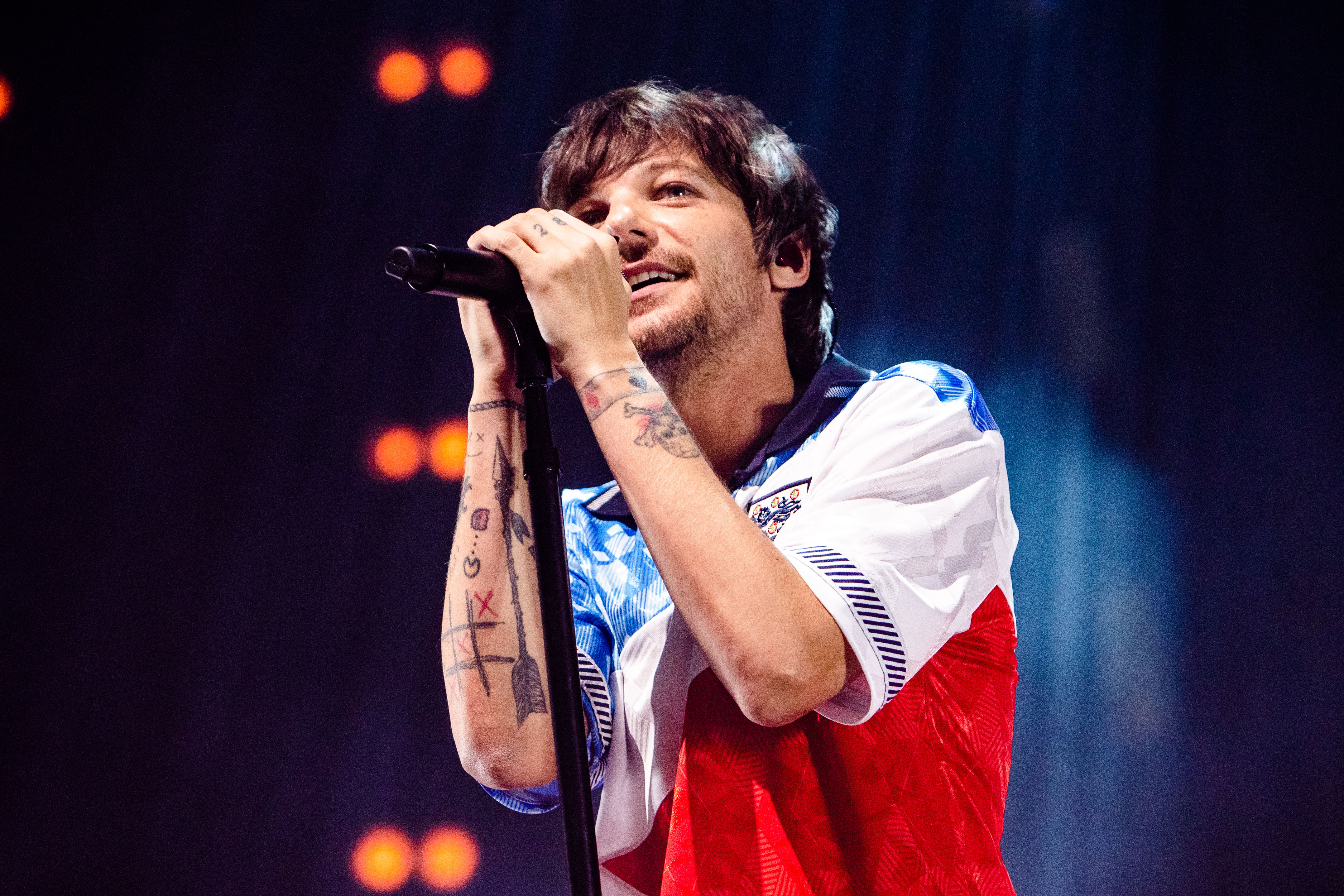 On the topic of resuming his tour post-COVID lockdown, we question how Louis mentally coped with such a drastic lifestyle change; from 100mph living throughout 1D and his solo career to a complete standstill. How did he navigate such a shift?
"I've had most days filled for the last ten years," he acknowledges. "What I liked about that period? My life, by definition, comes with a lot of pressure in this job. I felt like the world had gone on pause. That was the first time I'd really had a moment where I didn't have to worry what was to come. I felt a lot of freedom in that. I feel like it gave me room to declutter my brain and, hopefully, I got a better album out of that.
"I knew, in that time, I needed to make a record, but it just felt like I could take my foot off the gas a little bit. I really needed that. It revitalised me. It also made me dead excited about what's to come.
"We live in a world now where we get everything we want quite quickly, and I think the fans would agree it was nice to wait for those moments. It meant that, when they did come around, it felt even more special."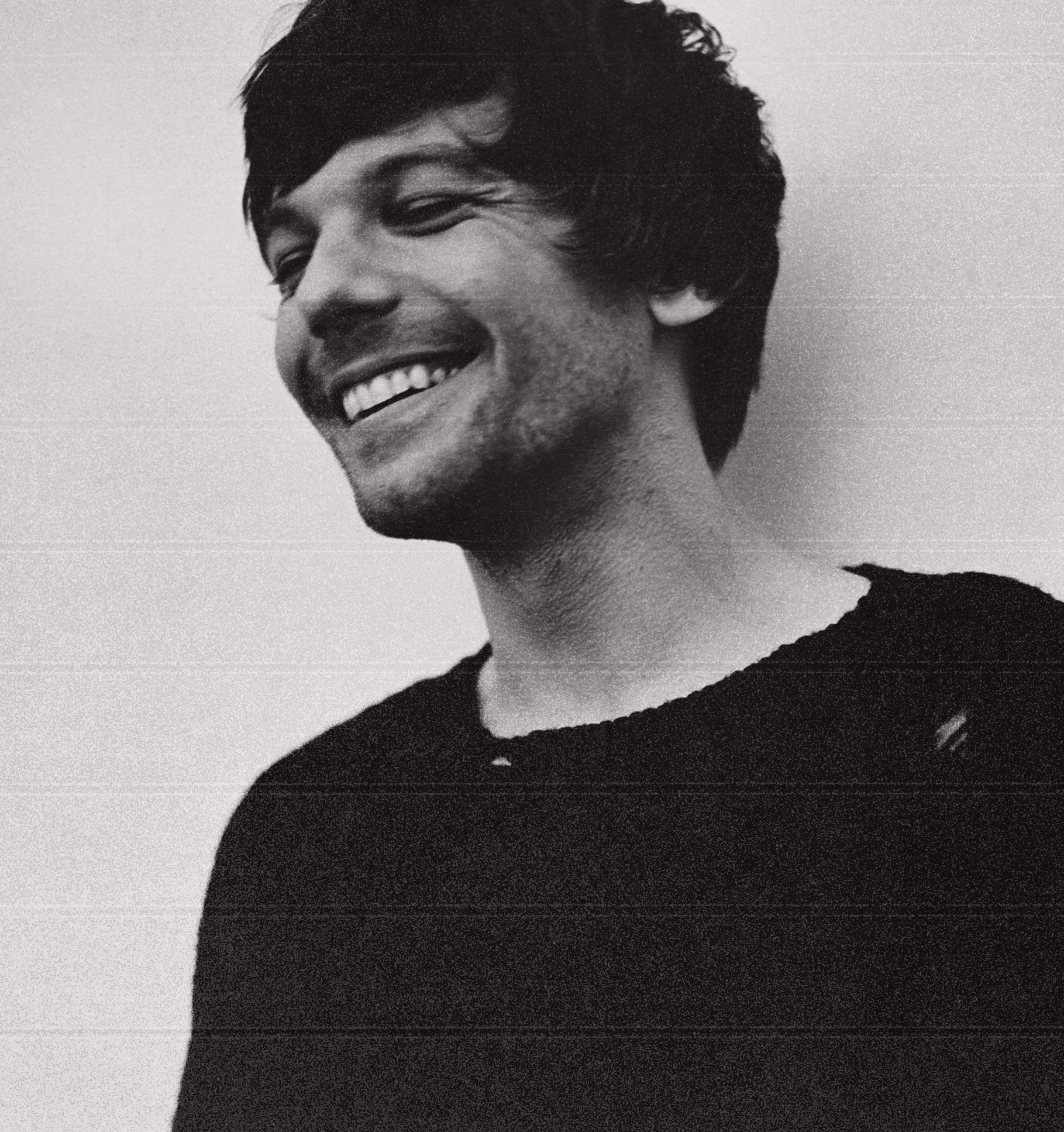 The title of Louis' second record, Faith In The Future, immediately sparks a certain hope in things to come.
"I had the title before anything else," he explains. "I was 99 per cent sure I wanted to call it Faith In The Future, then lockdown happened and it just felt like an appropriate statement.
"I actually tweeted it for the first time, without any context, last year. I felt this magnetism to the phrase. With that statement, I'm not saying we can predict the future or that it'll necessarily look any brighter, but it inspires hope. Have faith in that idea and you won't be any worse off."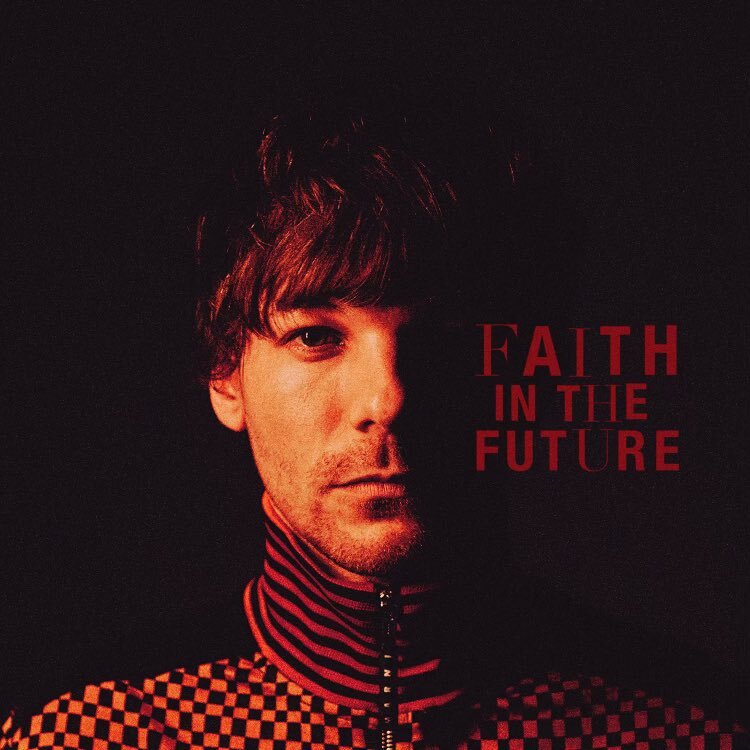 Taking some of the album's somewhat unlikely collaborators, from DMA's to Courteeners' Joe Cross, we ask if Louis allowed himself to be more open to experimentation on this record.
"This whole album's been a learning process for me," he says. "With the first record, there was an element of me finding my feet and working out what it is I could do. Deep down I always knew what I wanted to do, but there was definitely a time when I asked myself the question 'can I pull this off?'"
It's during moments like this it becomes apparent that superstardom hasn't actually changed Louis. Much as he was throughout The X Factor and One Direction's infancy, he remains somewhat self-critical, aware and refreshingly humble.
He continues: "I felt much more freedom in this record to express myself in the way I wanted to. I didn't put as much restraint on myself as I did on the first record.
"On Walls, I was so overanalytical about every sound. Every lyric. Every moment. I went into this process with a lot more freedom and, naturally, I've created something that's more true to who I am as a musician and as a music fan; what I like listening to.
"All my experience from being in a band like One Direction, the experience was incredible but doesn't feel that relevant to what I'm doing now.
"The restraints, and they weren't put in place by anyone specifically, I'm sure all the lads in the band will have felt their own version of this, you leave the band with this idea of who you are. Ironically, who I was was a member of a band. I wasn't an individual artist. It took a bit of working out of exactly who I was. I had to work out if I was willing to be brave and say 'it's on my head, so be it.' On this record, that's what I did."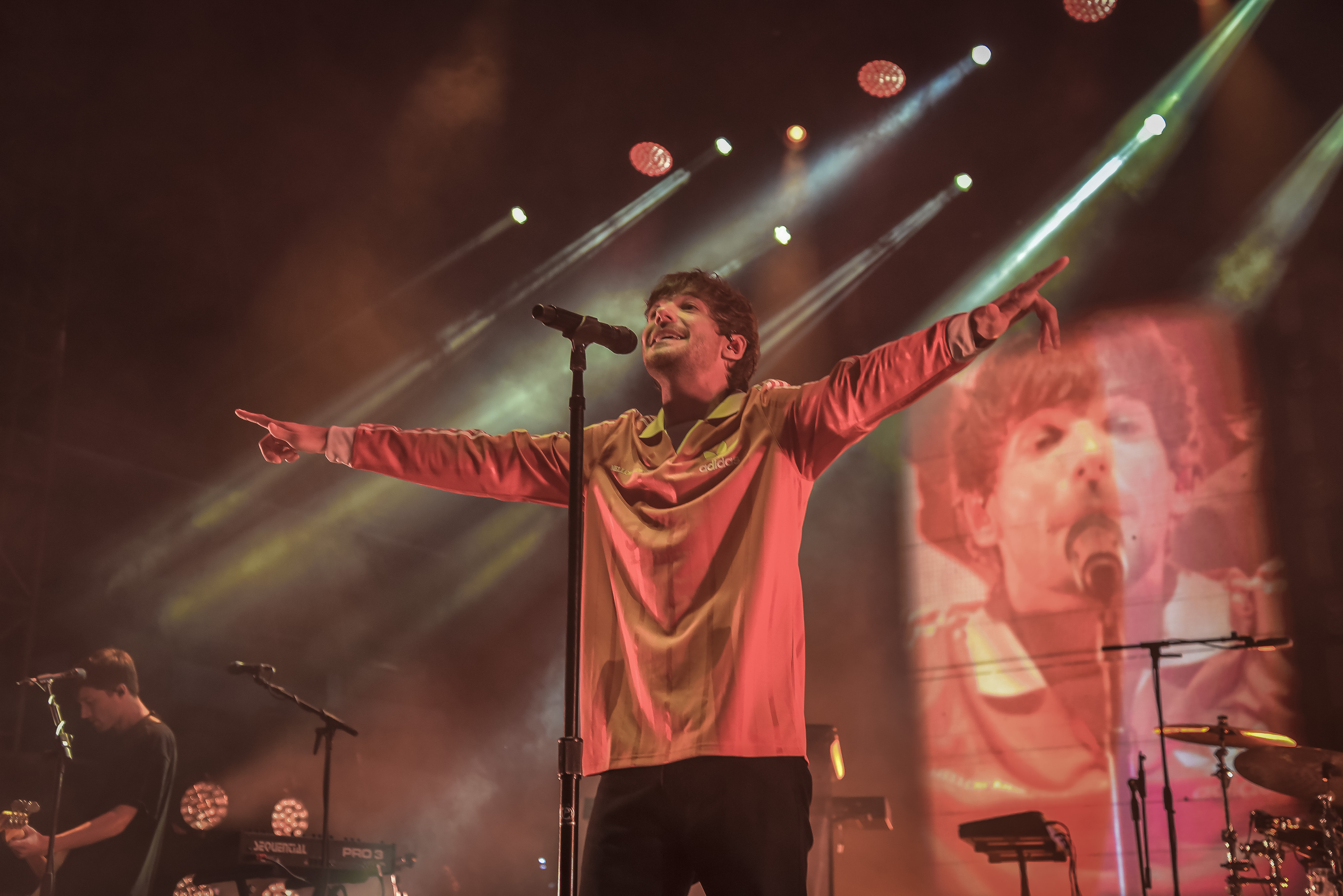 Asked what might surprise listeners most with Faith In The Future, Louis explains: "The fans won't be surprised that the guitars are the most prevalent instrument across this record. That won't surprise my fans, but it might surprise other people.
"There are a couple of more dance-leaning tunes on this record. I was so particular on the first record that I wanted to be seen in a certain light and it had to be organic and credible. Of course, those things are still vitally important to me, but I've given myself more freedom.
"I loved DMA's last album THE GLOW, which Stuart Price produced. That has dance elements in it but was done in a really authentic way. It doesn't feel remotely contrived or like a f**king made-for-radio pop-dance hybrid. That was really food for thought for me throughout the process.
"Those moments across this record felt brave for me, because I dipped my toe in with the Steve Aoki track [2016 Number 2-peaking collaboration Just Hold On]. That's a song I'm immensely proud of, but if I'm being completely honest it was me playing for radio. It was something I felt I had to do. These songs come from a different place. Yes, I'm using dance elements, but I hope it's done in an authentic way."
We tell Louis we're DMA's fans, too.
"They're amazing, aren't they? I've been lucky enough to meet them a few times. Johnny [Took] came to one of my shows in Australia. They're just really f**king lovely lads, great blokes. They're an amazing live band.
"What I did on this album, more than I did on the first, and this is meant with no discredit to professional songwriters, I tried to work less with 'professional' songwriters and more with artists. I found that idea so fulfilling across the record. It comes with a different intent when you work with artists.
"They understand that it's not all about commercial success and radio. In my experience, there's much more heart and soul in the music."
View this post on Instagram
This leads us seamlessly into Louis' work with Hurts singer-songwriter Theo Hutchcraft. How did that come all about?
"Me, Theo, Joe Cross and David Sneddon did a writing camp together, and what was great about that was that – from the off – we were all on the same page. Theo is vastly intelligent and an incredible writer. Even just being around these people, getting into their brains and taking on their different ideas; I've learnt so much more making on this record than I did the first. That's purely from being around the right kind of people.
"I'm a massive fan of both Hurts and The Courteeners. Even the fact they were willing to work with me, I was buzzing about that. We've got some really great songs out of it.
"The songs with them – She Is Beauty We Are World Class, Silver Tongues and Saturdays – two of those songs are my favourites on the record. There was something amazing about that writing camp. I got there on the first day, we went to the pub together and just spoke about music. It meant that, the next day, we were already on the same page. We'd already had those conversations. The whole thing felt so easy and so free.
"When you go into a studio, turn up at midday and know you've got to be out by 6pm, that brings with it its own pressure and actually influences what you create. What was great working with these guys, over two or three days at a house, was we had the freedom to create whatever we wanted. That freedom shows in the music."
Louis' passion in this project is clear. He beams with pride as he discusses the intricacies of the record and his reasoning behind certain artistic decisions.
"One song in particular, Silver Tongues, I'm immensely proud of," he tells us.
"It's one of the first times that I've written a song that I could definitely imagine myself listening to, had I not written it.
"That track's very much in line with what I listen to and love musically anyway. Writing that made me feel really confident that I was writing the album I wanted to write. I feel really confident in what's to come."
It's a confidence that's in no way tinged with cockiness. Louis reflects on his growth, acknowledging how far he's come as an artist and how much further he hopes to go.
"I feel like I've come such a long way, since the start of my solo career," he explains. "Specifically with how I'm performing on stage.
"One of my fans actually made a video of a show I played pre-COVID, from the end of my set when I sing Kill My Mind. They compared that show to the same song from the most recent show I did, and it was a really literal example of how far I've come.
"That makes me feel amazing. There are times when I'm looking at myself in the mirror thinking 'are you sure you can do this?' But then I think 'course you can f**king do it, man – and you do it well!'"
Louis Tomlinson's new album Faith In The Future is released November 11 via BMG. Lead single Bigger Than Me is released September 1.