Which is the best song on your debut album WALLS? 
The title track. For me, it's just got everything. I love the way it sounds, there's a certain credibility to it, I think the lyrics are strong, the melody… overall I'm just really proud of that one.
How do you separate your public and personal life?
"Life in the public eye is all I've ever known. Starting my career out on a show like The X Factor and always having a camera in my face, I've always lived my life publicly. It took me a second to get used to, but I realised as a songwriter that because everyone was used to hearing everything about me, it gave me the opportunity to be completely open and honest. I think that's a strength within my writing and lyrics – they're vulnerable and honest. I want the fans to feel something when they hear the album.
How do you relax?
Because I live quite a manic lifestyle, relaxing for me is putting my feet up in front of the TV. Normal things. I just watched that Ross Kemp show about prison. I love anything factual like that. Dark s**t.
What is your phone wallpaper?
I never change it - it's just whatever comes with the phone. Now that I've said it out loud, that feels a bit 2010, doesn't it?
What trait do you dislike the most about yourself?
Sometimes I forget to bite my tongue, but I also enjoy that at times as well. It's because of my upbringing – sometimes I just struggle to let things go, you know? I like a little bark back every now and then. It makes for a bit of light entertainment for me."
What trait in other people annoys you the most?
Either bad manners of selfishness. I f**king hate people who are selfish. When we spend our lives on social media, at times it can be a recipe for disaster. We need to spend more time looking after each other.
What is your most embarrassing moment?
I've fallen over loads on stage. My most embarrassing moment was probably when I played a charity football game at Celtics Stadium. I think there was about 50,000 people there and I threw up in front of everyone. It was a combination of lack of fitness and being cleaned out by Gabriel Agbonlahor, the little f**ker!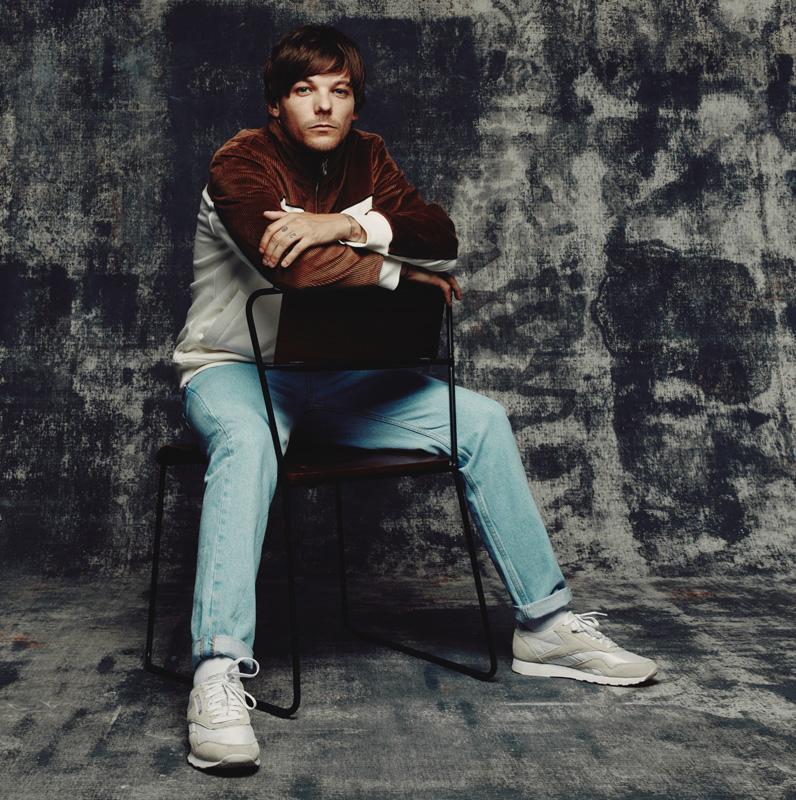 What's your guiltiest pleasure?
Video games. Always. I mostly play Fifa because I love my football. A bit of Call of Duty as well, but I'm so s**t at it.
What is the best thing you've ever done musically?
It's an obvious one, but probably my debut album. It's taken a lot for me to get here. In the band, being recognised as a songwriter was a hugely proud moment for me.  
On reflection, what is the best One Direction song?
Instinctively, I'd say, from my own personal perspective, Little Black Dress from Midnight Memories. But as a song for everyone, Story Of My Life is f**king mint. It's a monster tune.
And the worst?
I'm not going to lie, and it's probably because of how many times we rehearsed it, but What Makes You Beautiful. That first album was obviously important for us, but looking back now, it was very much an album for us at that age.
Louis Tomlinson's new album WALLS is out now.