"If we aren't standing up for what's right, then what are we doing?" That was the message Justin Bieber shared with Official Charts and other industry outlets during the Zoom preview event for his new album JUSTICE, a record that promises to showcase the Canadian popstar at his most vulnerable, mature, warm and centred to date.
JUSTICE, Justin's sixth studio album released today (March 19), is the result of the 27-year-old wanting to provide comfort to fans after a year that has been filled with tumult and torment for so many.
Here are the key takeaways from the event, Justin Bieber's very own guide to JUSTICE.
Why Justin was inspired to make JUSTICE so soon after 2020's Changes album
JUSTICE arrives just 13 months after Justin's last album, the UK Number 1 Changes, which was released in February 2020. Excluding holiday albums, this is the shortest span between traditional studio albums from Justin so far in his 12-year career.
But the urgency to share a new body of work with the world stems as a direct result of the coronavirus pandemic, with Justin having more time to commit to the studio, and a desire to give his fans hope and provide a distraction from the intense day-to-day many are currently experiencing.
"I ended up naming this album Justice [because] there's so much injustice in this world and has been since the beginning of time," Justin explained to open the event. "I [wanted to] continue that conversation of what it looks like. I'm really honoured to play just a small part and be able to make music that inspires people and uplifts people in this time.
"It's been a crazy time in this world," Justin continued. "There's been a lot of uncertainty and so I think my objective in making this album was to just provide comfort to the listener, provide another outlet of connectivity as I know a lot of people have been isolated.
"That is ultimately the goal here. To continue to get better with each album, to dig deeper and connect more with the audience."
JUSTICE is also inspired by Justin's mental health struggles
Many people have suffered heightened anxiety and depression during the pandemic, and JUSTICE reflects the distance the public have felt from normality during isolation.
Justin said it was "very important to not just talk about the lovey-dovey stuff but also the struggles", keen to contemplate current hardships on the record. "What are people going through? What are they are feeling? A lot of people have lost jobs and and lost loved ones. Their whole lives has been turned around. I hope this can provide some sort of reprieve to those feelings."
He said one of the more emotional songs on the album is Ghost, which relates to losing a family member, or not being able to see a loved one due to quarantine and having to rely solely on memories.
"There's this weird dichotomy that it is really sad but with an uplifting beat," Justin says. "It's about losing someone you love. It even works in this quarantine situation we're in, in that we're not socialising, relating and connecting in the same way. The memory of you can be taken in different ways."
Justin also opens up about his own mental health struggles on Unstable, a tribute to wife Hailey about her support of him through a rough patch. "I was in a really bad place about a year ago," Justin revealed, also admitting at times he had felt "unworthy". "My wife was just there for me through it all. I don't know if anyone has been in that place when they've been in a relationship and the other person has really held them down and continued to love them through a really challenging hard season. That was me."
Martin Luther King is a big influence on the album
The Black Lives Matter movement is also referenced on JUSTICE. The album begins with a Martin Luther King quote "Injustice anywhere is a threat to justice everywhere", with another speech from the activist acting as an interlude before Die For You, a track that goes hand-in-hand with King Jr.'s message.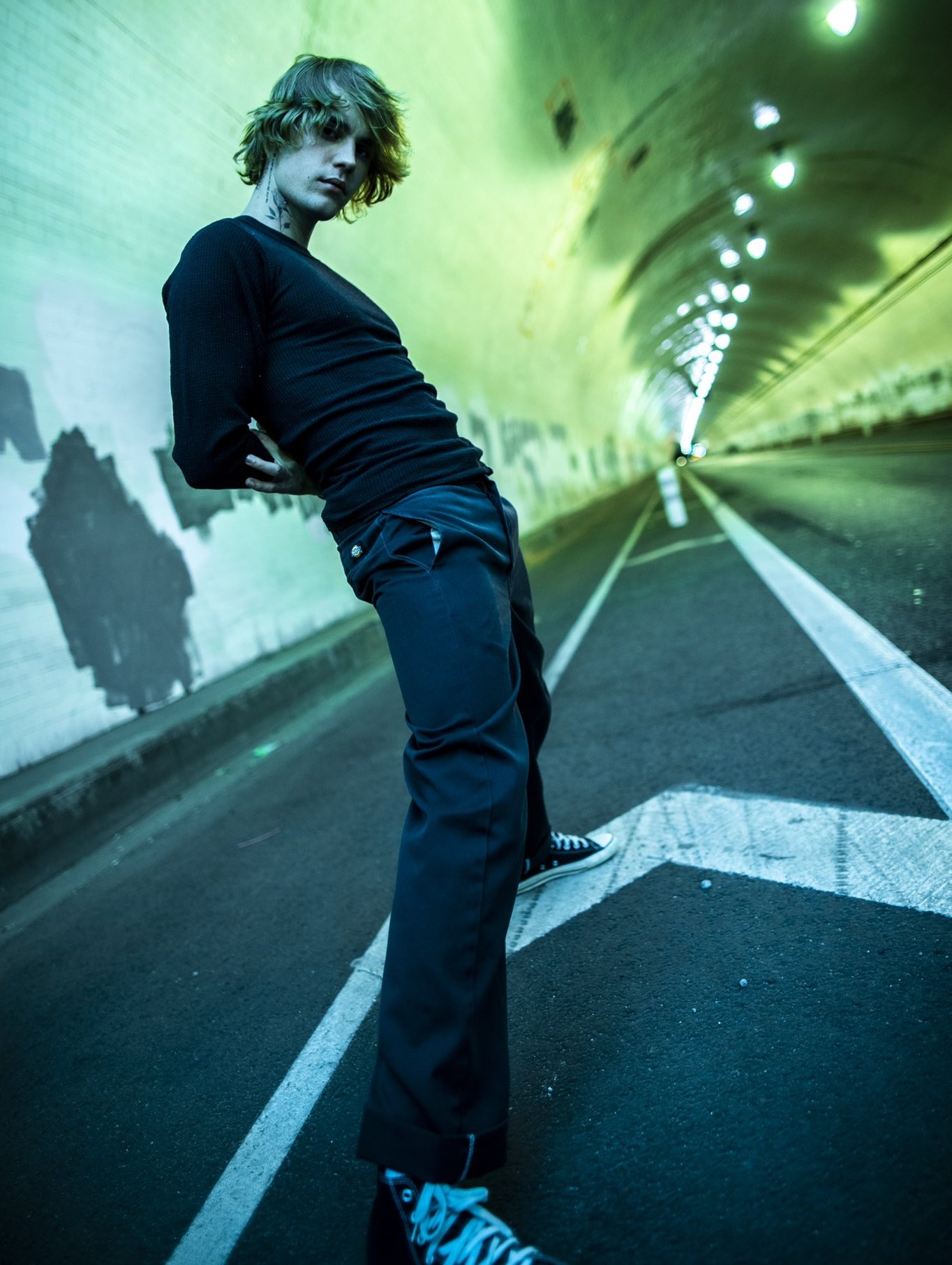 "That speech was during a time when Martin Luther King kinda had a feeling that he was going to die for the cause, and what he stood up to, which was racism and division."
Justin continues: "Ultimately, I think his message was that a lot of people can be afraid of stand up for what is right, but if you're not standing up for what you know is right, then what are you doing with your life? These are the times that we're living in now, and if we aren't standing up for what's right, what are we doing? It's very timely and very necessary."
JUSTICE is Justin's most musically diverse record yet
In addition to covering a wide range of topics lyrically on JUSTICE, Justin believes the album will have broad appeal due to the spectrum of genres and musical stylings covered across its 16 songs - from acoustic balladry, to gospel (Holy), emo hip-hop (Unstable), 80s-styled synths (Die For You, Hold On, Somebody), and Afrobeats (Peaches, Love You Different, Loved By You).
Another string to Justin's resonatory bow is his self-admitted "hopeless romantic" side, with much of the album being focused on his love for his wife Hailey. Off My Face - which compares being madly in love with being, well, high presumably - is an acoustic ode to love, stylistically comparable to his 2015 UK Number 1 single Love Yourself.
Another emotional track Deserve You is one that Justin says "has Phil Collins vibes", while the album opener 2 Much features Justin's favourite line "I don't wanna fall asleep, I'd rather fall in love." Why be asleep when you can be awake and enamoured?
A deluxe edition of the album is coming
We're set to get some additional JUSTICE, with Justin revealing an expanded version of the album will be released this coming Monday. We don't know much about these bonus songs, other than that there will be three of them for fans to enjoy.