Ina Wroldsen has been making smash hits for the past ten years, but it's only now she is stepping into the spotlight as an artist in her own right.
The Norwegian singer-songwriter has written a staggering 26 UK Top 40 hits, including five Number 1s, with all but three for other acts, with the remaining trio featuring Ina as a guest collaborator.
In a similar vein to the likes of Sia, Julia Michaels and watt, the Syco-signed artist is now taking to the forefront as a lead artist, prepping her first EP Hex, with the collection's lead single Sea out now.
With her first Official Chart hit as a headliner in her sights, we look back at Ina's songwriting legacy.
Clean Bandit
Clean Bandit's most recent duo of Number 1 singles have Ina at their backbone. Rockabye with Anne-Marie and Sean Paul, and the Zara Larsson-assisted Symphony were both co-written with the Norwegian. With a combined 794,000 downloads and 221.3 million streams between them, we imagine Ina is chuffed with the results.
The Saturdays
Ina has written no less than seven UK Top 40 singles for The Saturdays, including their first two singles If This Is Love and Up. Collaborating with BRIT Award winning producer Steve Mac on several, five of Ina's tunes given to The Saturdays went Top 10.
Jess Glynne
Jess Glynne, the British female solo artist with more UK Number 1s than any other, joined Ina in the studio for her first solo chart-topper, Hold My Hand. The track, also co-written by Clean Bandit's Jack Patterson, Jess herself and Janée Bennett has been downloaded 607,000 times.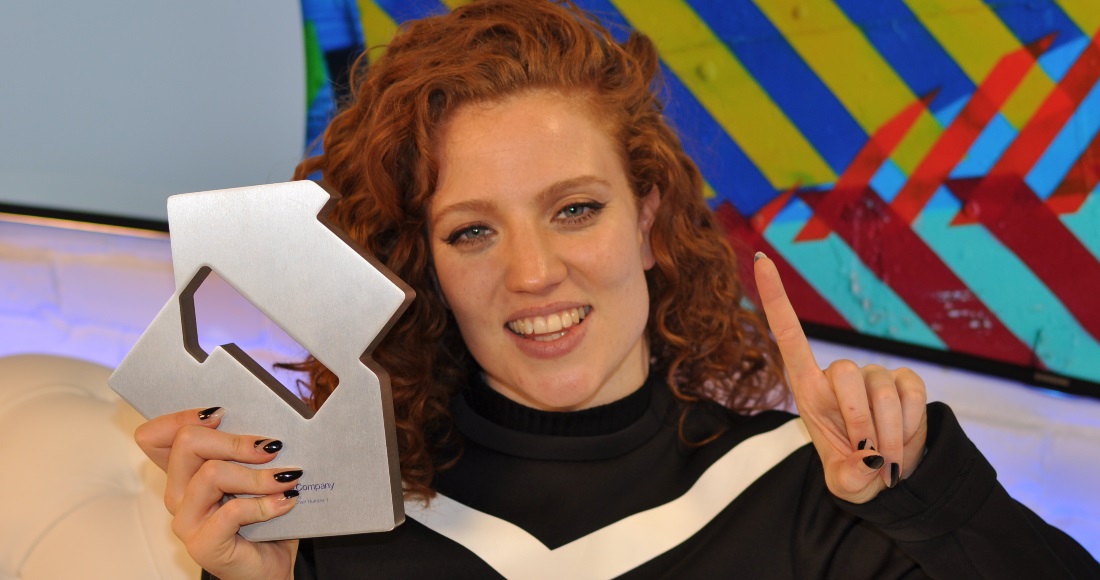 (Jess with her Official Charts Number 1 Award for Hold My Hand)
Shontelle / James Arthur
A Top 10 hit twice over, Impossible was one of Ina's first songwriting credits when the track peaked at Number 9 when Shontelle released it back in 2010. Fast forward two years later and James Arthur chose the song as his X Factor winner's single. James' version sold over a million copies and is the biggest X Factor winner's song.
Cover Drive
An Official Singles Chart Number 1 that you may have forgotten about, Twilight was released by Cover Drive in 2012, making them the only Barbadian act other than Rihanna (and Rayvon of Shaggy's Angel fame) to score a UK chart-topper.
Calvin Harris & Disciples
One of many near-misses for Calvin Harris, How Deep Is Your Love is was written by Ina, who demoed the song before Disciples and Calvin decided to handle production. Ina's vocals remain on the final version, giving her an uncredited slot on the track, which has a combined sales tally of 1.4 million. Not too shabby for a Number 2!