Ed Sheeran is no stranger to chart domination, having enjoyed a modest run of seven Number 1 singles, 40 Top 40 hits, and now four Number 1 albums in the UK alone.
His latest collection, the No. 6 Collaborations Project, landed the Official Chart double and the fastest-selling album of 2019 in one fell swoop on its chart debut on July 19, opening with 125,000 chart sales in its first week.
Three songs from the album landed in the Official Singles Chart Top 5: Beautiful People ft. Khalid (1), Take Me Back To London ft. Stormzy (3) – Ed's 40th Top 40 single – and Cross Me ft. Chance The Rapper & PnB Rock (4).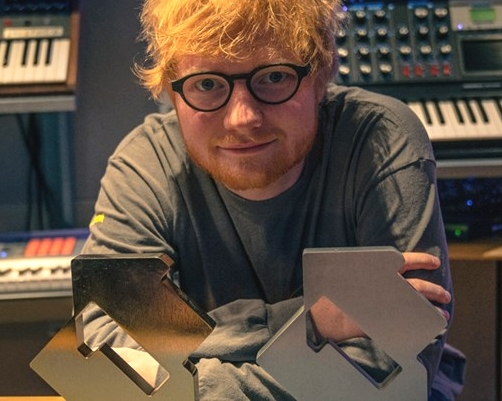 So, how did Ed get on across the globe? 
No.6 Collaborations Project has so far reached Number 1 in 12 countries, including the US Billboard 200 Albums chart. The album notched up 173,000 equivalent album units in its first week, including 70,000 album sales and 121 million streams. It's the seventh-biggest opening week for an album in the US in 2019 so far.
MORE: Ed Sheeran's Top 10 biggest collaborations
No.6 Collaborations Project also went straight to the top in Australia. On the country's ARIA Albums Chart, it becomes Ed's fourth album to reach Number 1.
Ahead of the album's release, five album tracks already featured on the ARIA Singles Chart, with six more joining them following its debut for a total of eleven Top 50 tracks in Oz.
Over in Ireland, Ed outsold the rest of the Top 10 combined and extended his unbroken streak of Number 1 studio albums on the Emerald Isle. Previous albums Divide and X also appear in the week's chart at Number 7 and 24 respectively. 
On the New Zealand Official Top 40, another Number 1 debut, while songs from the record claim four of the Top 5 Hot Chart positions, as well as six Official Top 40 singles. In Taiwan, No. 6 Collaborations Project debuted at Number 1 with 29.8% of the week's total record sales.
Across Europe, the album reached Number 1 in Norway, Sweden, Scotland, Belgium, the Netherlands and Finland. In Italy, France and Germany, the album debuted at Number 2, with native artists denying Ed the chart peak. In Japan, Ed lands at a modest Number 6, trailing the performance of his Divide album which peaked at Number 5 in 2017.
MORE: Artists with the most Number 1 singles on the UK chart