Several tracks featured in Netflix's Heartstopper have received a massive boost in chart sales following their inclusion on the new YA hit. 
Based on the best-selling series of graphic novels and web-comic by author and illustrator Alice Oseman (who also wrote the series' screenplays), Heartstopper follows the blossoming relationship of Charlie (Joe Locke) and Nick (Kit Connor) who meet in school and face several trials and tribulations in the journey to realising they like each other.
Like any good romcom, Heartstopper also has a cracking soundtrack - mainly composed of under-the-radar songs by alt-pop artists that slot seamlessly into the vibe of 'what if there was a super queer John Hughes movie in 2022?' 
Research by the Official Charts Company has shown today that thanks to their inclusion on the show, several tracks by artists like Baby Queen, Chvrches, Shura and Orla Gartland have received boosts in sales over the last week - some tracks even gaining their best ever week of sales in the UK as a result. 
One of the most fortuitous comes from South African-born, London-based pop singer Baby Queen, who has multiple songs featured in the show, as well as composing an entirely original track, Colours of You, for it too.
Of Baby Queen's hits, Want Me gets the biggest boost with a tracked 553% change in its chart sales from the previous week, while the magnificent Dover Beach experienced a 427% surge in chart sales at the same time. Meanwhile, Colours of You has already clocked up over 138,000 streams following its release last week.
There's another notable change for a six-year-old song by Scottish trio Chvrches. Clearest Blue - taken from their 2015 second album Every Open Eye - was featured in the party scene in episode 3 (that beat drop? We're still crying) and has experienced a 522% lift in sales as a result.
There's even better news for artists like Orla Gartland, Shura and Caroline Polachek, formerly of duo Chairlift - all of whom have tracks used in the show; said tracks have just had their biggest weeks ever on the Official Charts.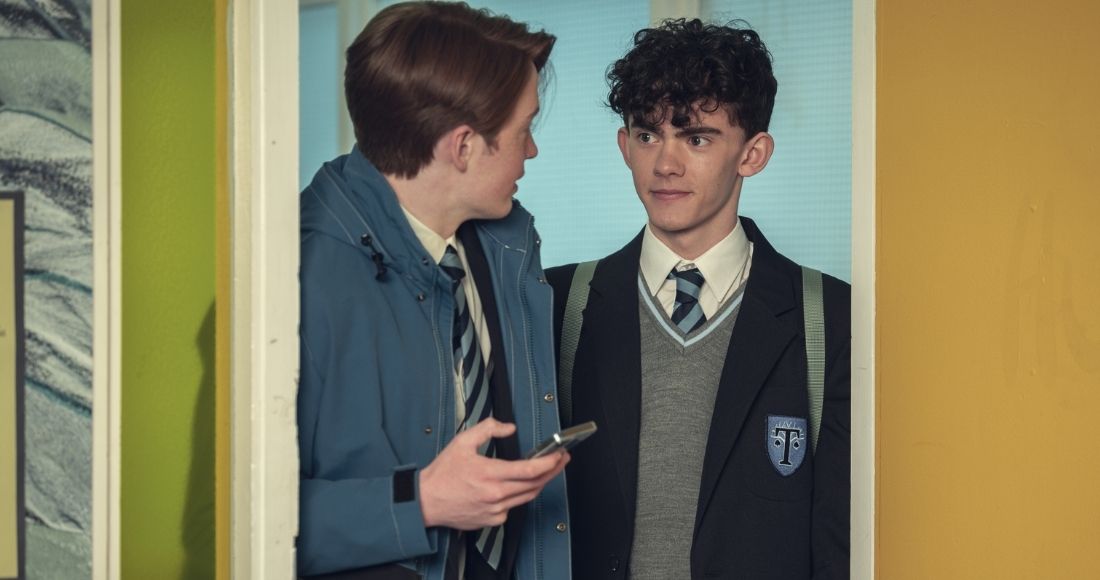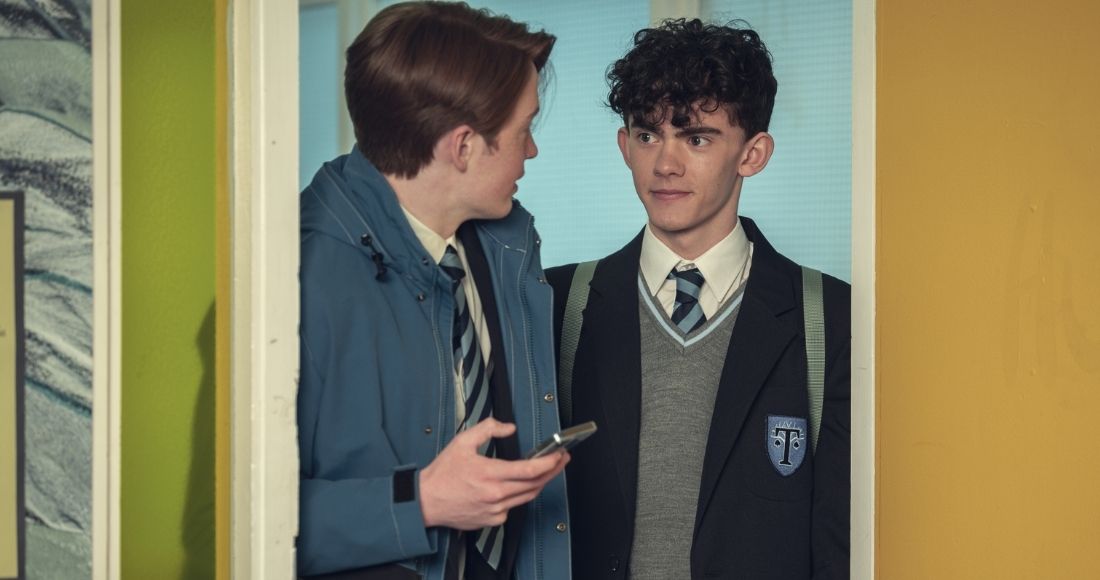 Kit Connor as Nick (l) and Joe Locke as Charlie (r) in Heartstopper.
Orla's Why Am I Like This?, Shura's What's It Gonna Be? and Charlift's I Belong In Your Arms have all exploded with more than a 999% change in their chart sales over the past week. 
Eagle-eyed chart and TV fans will also notice that something very similar happened last year after the debut of Russell T Davies' acclaimed It's A Sin, where the Channel 4 AIDs drama helped the Pet Shop Boys' track of the same name experience a similarly huge boost in sales.
Images: Netflix