Mae Muller has debuted inside the Official Singles Chart Top 40 with her UK Eurovision entry, I Wrote A Song - the first act to do so in over ten years.
The kinetic synth banger - co-written with Karen Poole (Becky Hill, Kylie Minogue) and produced by Lewis Thompson (Joel Corry, Rita Ora) - enters today at Number 30.
This marks Mae's first Top 40 entry as a solo artist, and highest-ever chart peak. She previously logged a Number 32 hit with Better Days alongside Neiked and Polo G in 2021.
It's great news for Mae's Eurovision hopes as the country well and truly gets behind her, less than two months before she's expected to perform the song at the Eurovision Grand Final in Liverpool on Saturday May 13.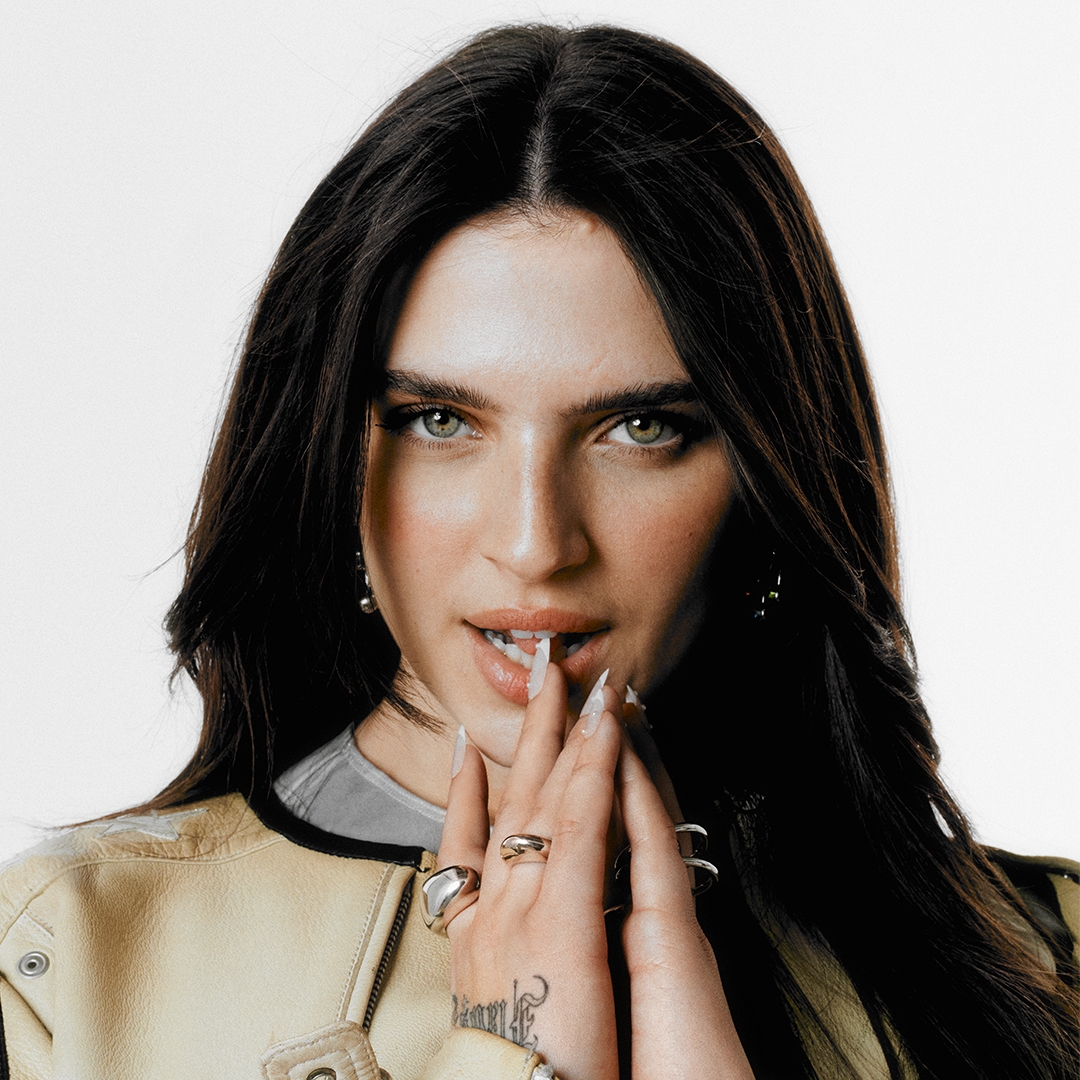 Following on from Sam Ryder's exceptional performance in the contest last year - which saw him come in second place, with the UK's highest-ever score in Eurovision - I Wrote A Song is also the first UK Eurovision entry in more than a decade to debut inside the Official Singles Chart Top 40 in its first week. The last act to do so were boy band Blue in 2011 with I Can. 
Speaking exclusively to OfficialCharts.com, Mae Muller says: "Thank you, thank you, THANK YOU! TOP 30!!!
"I feel so honoured to be on this journey with you all, and to see you relating to and enjoying this song has already brought me so much joy! None of it could be possible without your support ❤️."
WATCH Mae Muller's I Wrote A Song music video below:
Mae Muller will take to the stage at Eurovision's Grand Final, which takes place on May 13, 2023. UK viewers will be able to watch it live on BBC One and BBC iPlayer.
As part of the Big Five (which also includes Germany, Italy, France and Spain) the UK gets automatic entry into the Grand Final, as do last year's winners Ukraine.
But you can expect Mae to perform I Wrote A Song at one of the two Semi Finals - set to take place May 9 and May 11.
NOW relive every UK Eurovision entry ever - how many do you remember?