Here at Official Charts, we know Christmas TV can be a little overwhelming. Whether it's taking your highlighter to the Radio Times or queuing up a load of recordings, finding the best festive telly can be a bit of a minefield.
So, dear reader, we've done the hard work for you. Behold, Official Charts' ultimate Christmas TV and radio guide 2022; the music lover's pick of the best programming on the box.
From yuletide Top Of The Pops specials to Sam Ryder's big New Year's Eve shindig, save this page to your bookmarks and thank us later.
Ours is a mulled wine and mince pie, if you're asking.
December 17
Queen: The Magic Years (Sky Arts, 3.00pm)
Immerse yourself in several hours of Queen today over on Sky Arts, as the late Freddie and chums are celebrated with a host of programmes. Enjoy The Magic Years, followed by Freddie Mercury The Tribute Concert (4.15pm), Queen Live In Budapest (6.00pm), The Story Of Bohemian Rhapsody (8pm) and Freddie Mercury: The Great Pretender (9.20pm). That, by any dimension, is a LOT of Queen.
That's My Jam (BBC ONE, 9.35pm)
Mo Gilligan hosts the UK version of this American show, where guests take on a series of musical challenges. This first episode features Alesha Dixon and Michelle Visage and looks like a right laugh.
Cliff At Christmas (BBC TWO, 9.35pm)
Sir Cliff is pretty synonymous with the festive season, having bagged himself four Christmas Number 1s, and is currently back in the Official Album Charts with his first yuletide collection in 19 years. Here, he'll be performing classics old and new with the help of some friends. It's a proper Cliff-fest tonight, too; as it's followed by archive performances in Sir Cliff at the BBC (10.45pm) and Live At The Albert Hall (11.45pm).
Top Of The Pops Christmas 1988 (12.35am)
Gary Davies, Bruno Brookes and Anthea Turner revisit the smashes of 34 years ago, with Belinda Carlisle, S'Express, Pet Shop Boys, Rick Astley, Yazz and more.
December 18
A Star Is Born (BBC TWO, 10pm)
Lady Gaga stars as Ally who, with the help of Bradley Cooper's Jackson, becomes a superstar in this 2018 award-winning movie. On late enough for you to sob along to Shallow without judgement from a disapproving uncle.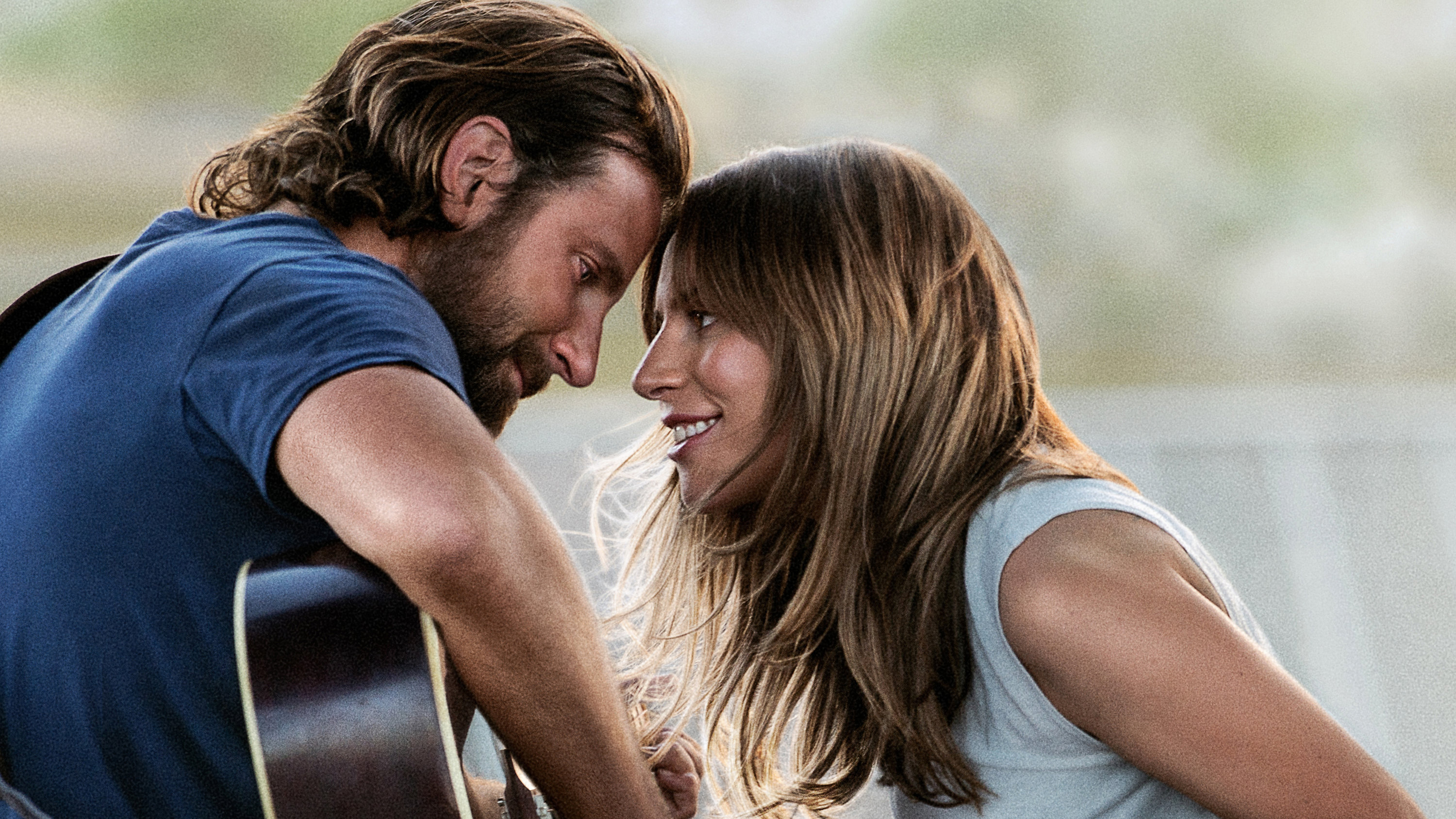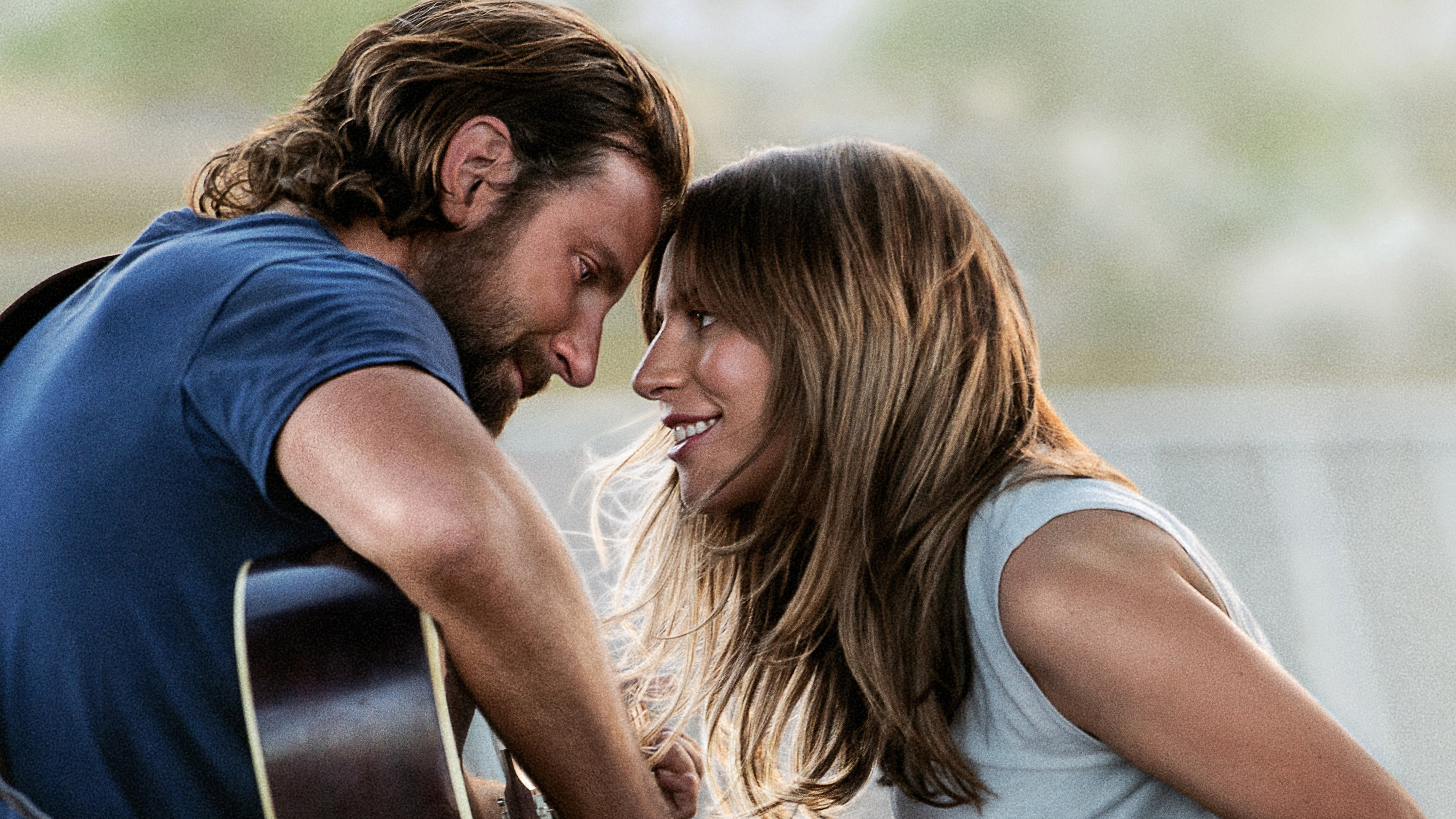 December 19
Andre Rieu: No Place Like Home (Sky Arts, 7pm)
He's quietly one of the biggest deals on the Official Album Chart in recent years, so settle down with your gran and find out what all the fuss is about.
Louis Armstrong: Good Evening Ev'rybody (Sky Arts, 9.40pm)
Filmed at the Newport Jazz Festival in 1970 in honour of the jazz great's 70th birthday, this special is narrated by the man himself.
The Rolling Stones: Charlie Is My Darling (Sky Arts, 10.55)
2012 documentary about the legendary rockers, three-years-fresh into their career, with footage from back when they were touring Ireland in 1965.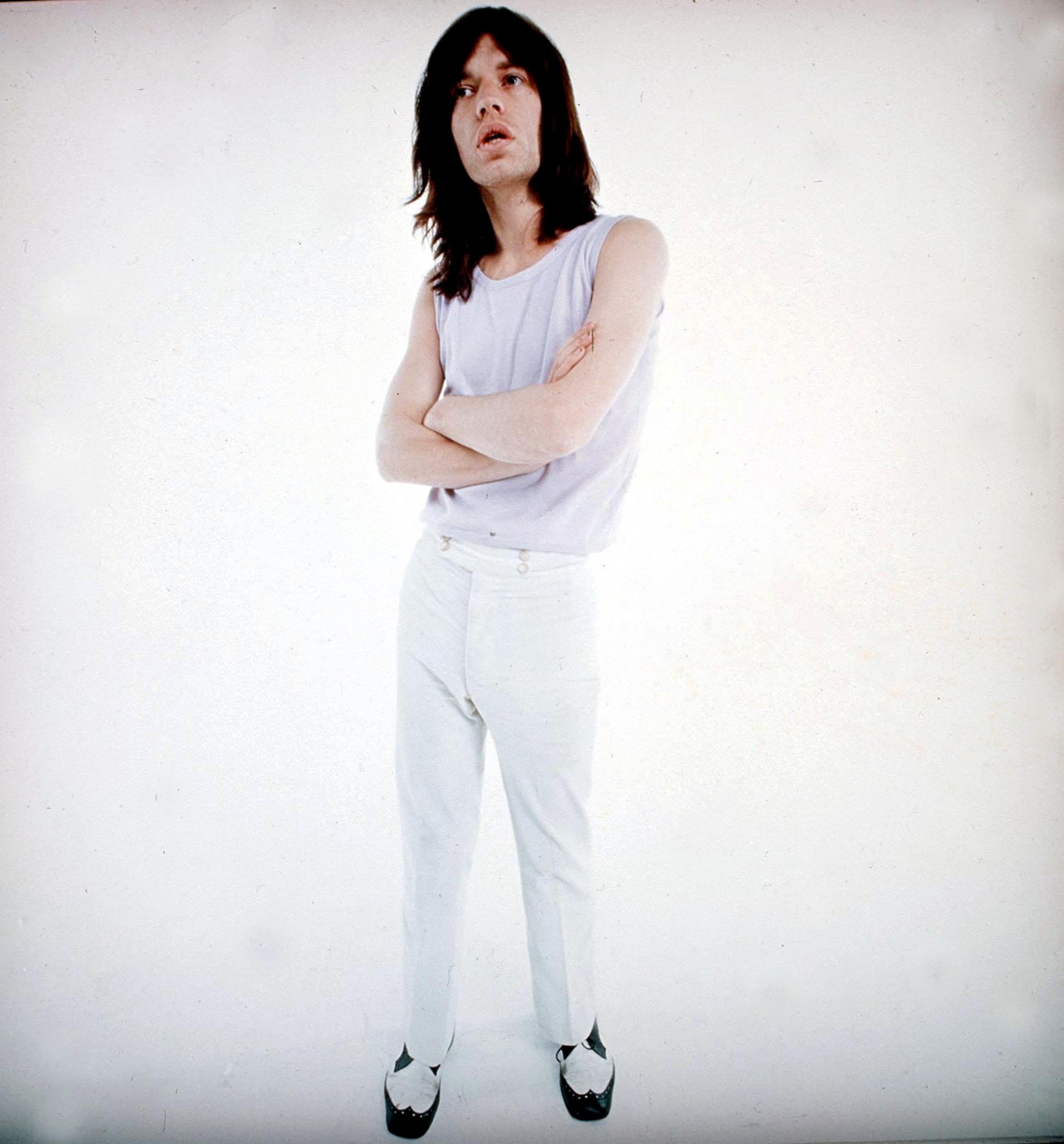 Arctic Monkeys: In Their Own Words (BBC 6 MUSIC, 12am)
A selection box of Sheffield's finest starts with this 2020 show, where the band themselves tell their tale from playing backrooms of pubs to headlining the world's stages, via the fastest-selling debut of all time. Followed by archive performances from Later... and Live Lounges on At The BBC (1am), and their 2013 Glastonbury set on Arctic Monkeys Live (2am).
BBC Radio 1's Big Weekend (BBC TWO, 12.10am)
To Coventry! Back in May! For highlights from this year's Big Weekend with Ed Sheeran, Harry Styles, Calvin Harris, Sam Fender, Lorde, Yungblud and more.
December 20
Royal Variety Performance (ITV, 8pm)
Music turns included in tonight's show, recorded in front of Prince Edward and his wife Sophie - include Gary Barlow, Nile Rodgers & Chic, George Ezra, Becky Hill, Sam Ryder, Ellie Goulding, Gregory Porter plus Baddiel, Skinner & Lightning Seeds.
The Bodyguard (C5, 10.35pm)
We're getting a fair bit of Whitney over Christmas, what with the brand-new biopic opening in cinemas on Boxing Day. Get in the mood watching the late, great singer in her iconic role and that big ballad (which was also the Christmas Number 1 30 years ago, fact fans).
Artist In Residence: Jamie T (BBC 6 MUSIC, 12am)
As part of his current residence on BBC 6 MUSIC, the Wimbledon warbler presents a show of his favourite music featuring numbers by The Clash, Audio Bullys, Cat Power, The Jam and Misfits.
December 21
Top Of The Pops Christmas 1986 (BBC FOUR, 8pm)
Peter Powell is at the helm of this episode; celebrating the hits of the year with Billy Ocean, Communards, Diana Ross, George Michael, Madonna and Berlin.
Jane McDonald's Highland Christmas (CH5, 9pm)
Returning to her Scottish roots, Jane welcomes us to her firelit lodge for a selection of festive numbers.
Johnny Cash: Cash For Kenya (Sky Arts, 9pm)
Sky Arts dedicate tonight to The Man In Black with a show filmed live in Johnstown, Pennsylvania in 1991 at a benefit concert to raise money for the building of a hospital in Kenya. Followed by Johnny Cash: A Night To Remember (Sky Arts, 10.30pm).
Michael Ball & Alfie Boe Do Vegas (CH5, 10.15pm) 
A lot of people love this Official Album Chart-topping twosome, and will be tuning in to watch them croon their way around the home of the Rat Pack. Your mum will be into it, guaranteed.
Cliff Richard Meets Sara Cox (BBC RADIO 2, 9pm)
He's worked with all the legends – Elvis Presley, Elton John and Una Stubbs to name but three - and now Sir Cliff gets to meet Sara Cox.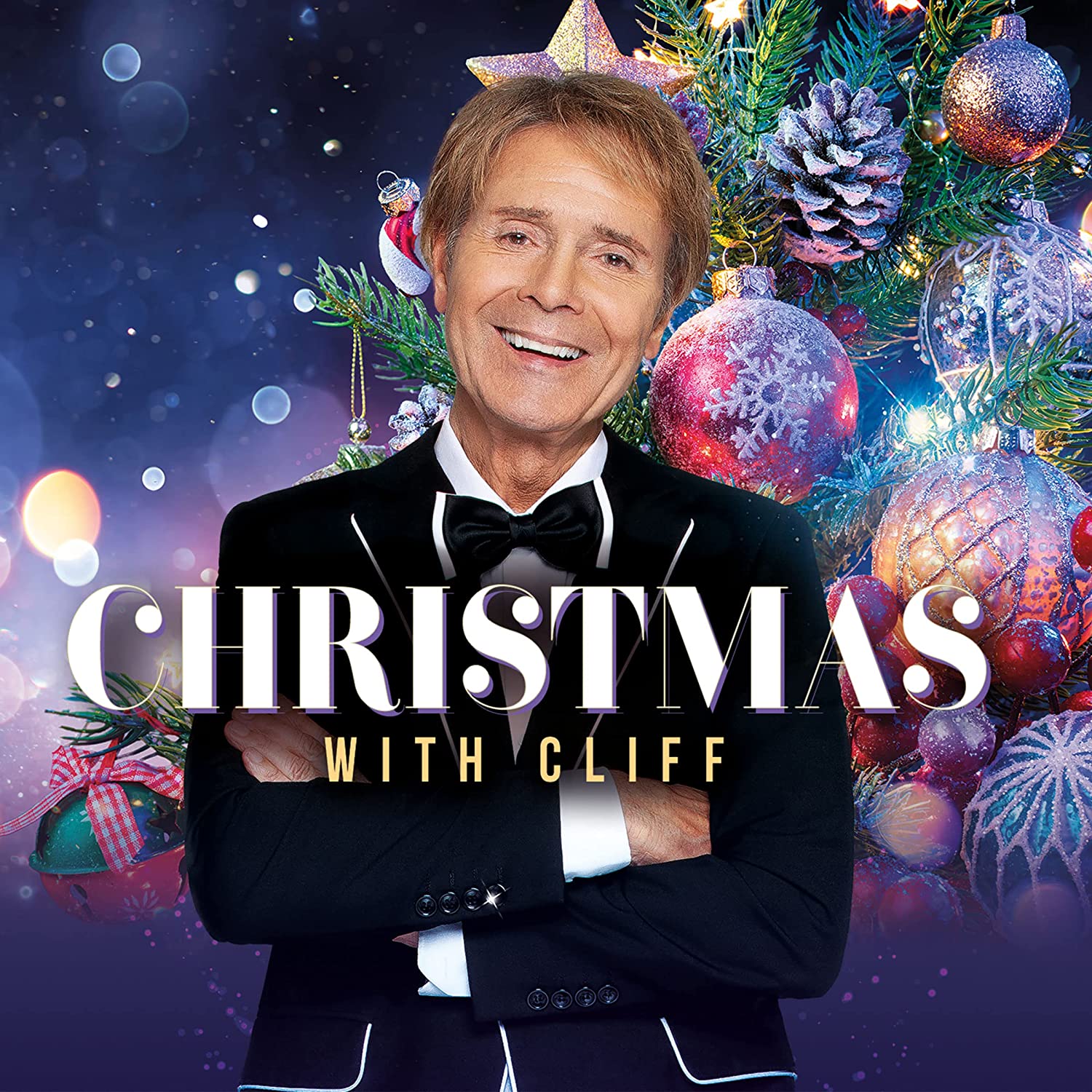 December 22
CMA Christmas Special (BBC RADIO 2, 9pm)
From Nashville, Tennessee, the 13th annual Country Music Association Christmas Knees-up starring Maren Morris and Carly Pearce.
Luke Evans: Showtime! (BBC TWO, 8pm)
The easy-on-the-eye actor-turned-crooner returns to Wales to host a night of music with special guests LeAnn Rimes, Olly Murs, Nicole Scherzinger and Beverley Knight.
The Shirley Bassey Show (BBC FOUR, 9pm)
The original Dame of pop is celebrated tonight with a showing of her TV special, followed by some incredible clips featuring much feather boa action on Shirley At The BBC (9.30pm)
Trevor Nelson's Soul Christmas (BBC RADIO 2 10pm)
Recorded live from the Royal Albert Hall, Trevor welcomes Chic's Kimberly Davis, Basement Jaxx vocalist Vula Malinga, soul singers Tony Momrelle and Omar, Ivor Novello-winning producer Troy Miller, award-winning singer Corinne Bailey Rae, singer-songwriter Andrew Roachford and British gospel group the Kingdom Choir for a festive funk.
Pink Floyd: A Technicolour Dream (Sky Arts, 10pm)
The story of the underground movement during the '60s leading up to its culmination at The 14 Hour Technicolor Dream, aka a "musical happening" at Alexandra Palace on April 29 1967. Far out.
Beastie Boys Brunch (BBC 6 MUSIC, 12am)
This is a repeat of the legendary Beasties' takeover from 2021.
December 23
The Official Chart With Jack Saunders (BBC RADIO 1, 4pm)
Mariah? Wham!? RAYE? LadBaby? Find out who has scored the Christmas Number 1 this year.
Don't forget to check out all the condenders for this year's festive chart-topper here.
Top Of The Pops Christmas 1990 (BBC FOUR, 8pm)
Mark Goodier and Anthea Turner present a Top of the Pops Christmas Day special with Kylie Minogue, New Order, Snap!, Sinead O'Connor and Beats International.
Johnny Cash: The Man, His World, His Music (BBC FOUR, 9pm)
More Cash at Christmas with a 1969 concert tour film.
Queermass: Derrick Carter (BBC 6 MUSIC, 9pm)
Detroit techno legend rinses out some classics in this special.
Dolly Parton: 50 Years At The Opry (BBC FOUR, 10pm)
2019 film celebrating Dolly's 50 years as a member of the Opry.
Christmas Eve
Richie Anderson's Driving Home For Christmas (BBC RADIO 2, 3pm)
Cheerful Christmas vibes from one of the nation's favourite hosts.
Top of the Pops Review of the Year 2022 (BBC TWO, 10.40pm)
Okay, so the bad news is that there's no Christmas Day TOTP this year for the first time in decades.
However, if 10.40pm is past your bedtime and you're tucked up in bed awaiting someone to empty their sack, then you can always fire it up on iPlayer on Christmas Day and hold up the festive tradition.
Radio 1's Clara Amfo and Jack Saunders are your hosts and they'll be looking back at pop's year with performances from Cat Burns and Sam Ryder plus Harry Styles, Stormzy, Sam Fender, Raye and Sam Smith, as well as this year's official Christmas Number 1.
Sophie Ellis-Bextor's Festive Kitchen Disco (BBC RADIO 2 6pm)
Sophie and the glitziest kitchen in pop return for a special Christmas soirée.
Christmas Day
Cliff Richard's Hits Playlist (BBC RADIO 2, 7am)
A compilation of the seemingly-inescapable Cliff's hits to soundtrack your Christmas morning.
Britain's Favourite '80s Songs (CH5, 1.10pm)
A repeat of last year's rundown starring the likes of The Human League, Soft Cell, Culture Club, Rick Astley, Wham! and more.
Most Streamed No.1 Christmas Records (BBC RADIO 2, 4pm)
Join Steve Wright as he counts down the Top 30 of 70 years' worth of the most-streamed Christmas Number 1s. Here's a clue to who made it.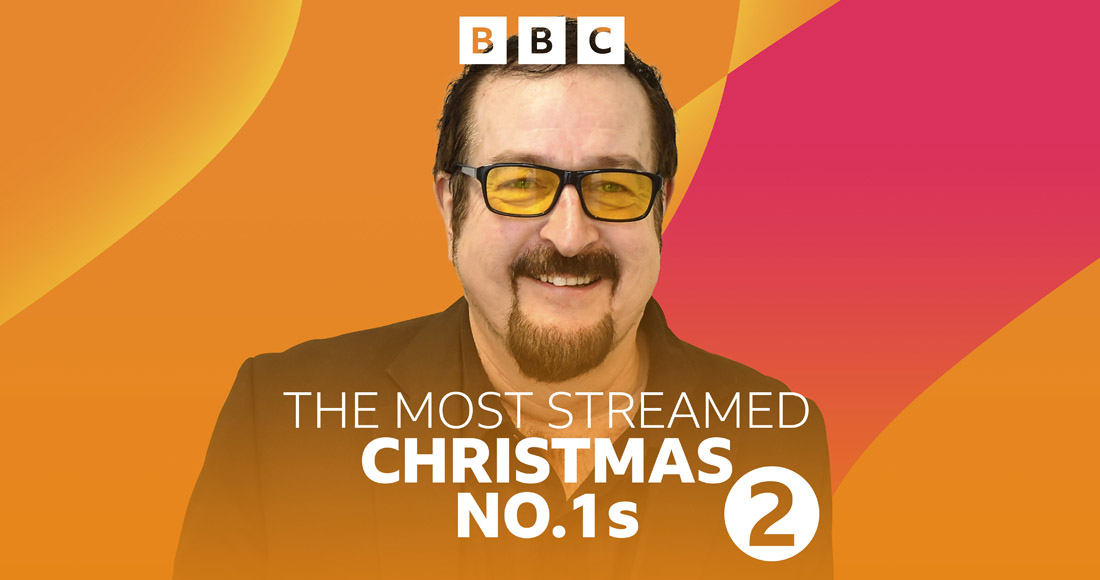 Britain's Favourite '90s Songs (CH5, 6.25pm)
Channel 5 count down the biggest-sellers from the 90s. Expect Wet Wet Wet, Cher, the Spice Girls, Whitney Houston, Aqua, Elton John and Puff Daddy to show up in this countdown.
Elvis On Tour (Sky Arts, 6.35pm)
He was quite a big deal was Elvis Presley, and made a couple of generations tremble with his hips and swoonsome ways. And so, 45 years on from his death, he's as popular as ever with the recent Baz Luhrmann biopic. Sky Arts are handing a night over to him tonight, with Elvis On Tour followed by Elvis: That's The Way It Is, Elvis 56 Special and Elvis: A Legend.
Rolling With The Stones (BBC RADIO 2, 9pm)
Introduced by Cerys Matthews and drawn from hours of unheard interviews from the band's own archives, Rolling with The Stones celebrates 60 years of Mick and pals.
Tina Turner at the BBC (BBC TWO, 8.25pm)
Elvis not your thing? Well, how about some Tina Turner? BBC TWO will be celebrating the icon with a night of shows starting with archive on At The BBC, then new documentary When Tina Turner Came to Britain (9.25pm) charting 50 years of her special relationship with the UK, followed by Tina Live! (10.25pm) and the movie What's Love Got to Do With It? (12.35am)
Boxing Day
Bee Gees: How Can You Mend A Broken Heart (Sky Arts, 6.15pm)
Incredible documentary about the brothers Gibb and how they went from sixties stars, then became disco legends and ended up as a legendary pop song writing powerhouse.
The Best of Radio 2 Piano Room (BBC RADIO 2, 7pm)
All week, Ken Bruce will be looking back on some of the acts that have graced the Radio 2 Piano Room, including Ed Sheeran.
Britain's Favourite Rock Songs (C5, 10pm)
Preview information is scant as to what to expect on this countdown, but contact Ofcom if Meat Loaf, Queen, AC/DC, Def Leppard, Iron Maiden and Judas Priest don't turn up.
December 27
Dolly Parton: 20 Greatest Moments (CH5, 10pm)
This is also followed by Dolly, Kenny & Friends: Greatest Hits at 11.55pm.
Lady Gaga At The BBC (BBC TWO, 11.30pm)
This was first shown last year, but that's not a barrier to enjoying the majesty of Gaga at Glastonbury all over again, is it?
Pride Hits At The BBC (BBC TWO, 12.30am)
A bunch of out and proud iconic pop moments by Scissor Sisters, Frankie Goes To Hollywood, Bronski Beat, Years & Years, Erasure, Dusty Springfield and more gay and gay-adjacent magic.
December 28
Encanto at the Hollywood Bowl (Disney+)
This time last Christmas, Encanto was about to take over the New Year's Official Singles Charts with the unstoppable We Don't Talk About Bruno. Watch that and the rest in this special concert on Disney+, featuring the stars from the film.
Adele: 30 Greatest Moments (CH5, 10pm)
30 was one of Adele's Greatest Moments, wasn't it? *adjusts specs* Oh sorry, this counts down 30 of Adele's Greatest Moments. Apologies.
Tina (Sky Arts, 10.10pm)
Repeat of the Sky Arts doc with Tina's life story, and basically acting as a swansong to her saying cheerio to the pop lark.
December 29
Madonna at the BBC (BBC TWO, 9.55pm)
Another chance to see Madonna through the ages on Top Of The Pops and the like, followed by...
Desperately Seeking Susan (10.55pm) and Truth or Dare (12.35am).
Sign O' The Times (Sky Arts, 2am)
Prince's classic concert film based on his legendary 1987 album. Genuinely amazing.
December 30
The Official Chart With Jack Saunders (BBC RADIO 1, 4pm)
Mariah? Wham!? RAYE? Who is going to end 2022 at the top? Jack will provide the answers.
The Year in Music at the BBC: 2022 (BBC TWO, 6.30pm)
Lauren Laverne takes a look back at twelve months of musical performances from the world's biggest artists, as well as this year's emerging talent on the BBC.
An opportunity to revisit moments such as Paul McCartney at Glastonbury, Diana Ross at The Queen's Platinum Jubilee Party at the Palace and Harry Styles at Radio 1's Big Weekend.
Top Of The Pops Christmas 1984 (BBC FOUR, 7pm)
A double bill of the two festive specials. Part one features Frankie Goes To Hollywood, Duran Duran, Culture Club, Paul Young, Wham! and then them and literally everyone else from 1984 to perform Band Aid's Do They Know It's Christmas at the end. Followed by a Best of 1984 special presented by Lenny Henry with even more stars.
Simon & Garfunkel: Central Park (Sky Arts, 7pm)
Paul Simon and Art Garfunkel were massively successful with their legendary album Bridge Over Troubled Water in 1970, but then kinda fell out with each other. Badly. They reunited in 1981 for long enough to play an emotional free concert in New York's Central Park, then promptly split up again.
December 31 - New Year's Eve
Stephen Sondheim's Old Friends (BBC TWO, 5.35pm)
Back in May 2022, a glittering line-up that included Judi Dench, Petula Clark, Adrian Lester, Damian Lewis, Elaine Paige, Clive Rowe, Michael Ball and basically any other musical theatre star, paid tribute to the genius of Stephen Sondheim at the (fittingly-named) Sondheim Theatre in London. Here's some highlights.
The National Lottery's New Year's Eve Big Bash (ITV, 8.30pm)
Tom Grennan, Adam Lambert, Joel Corry and RAYE are all on the bill for this party.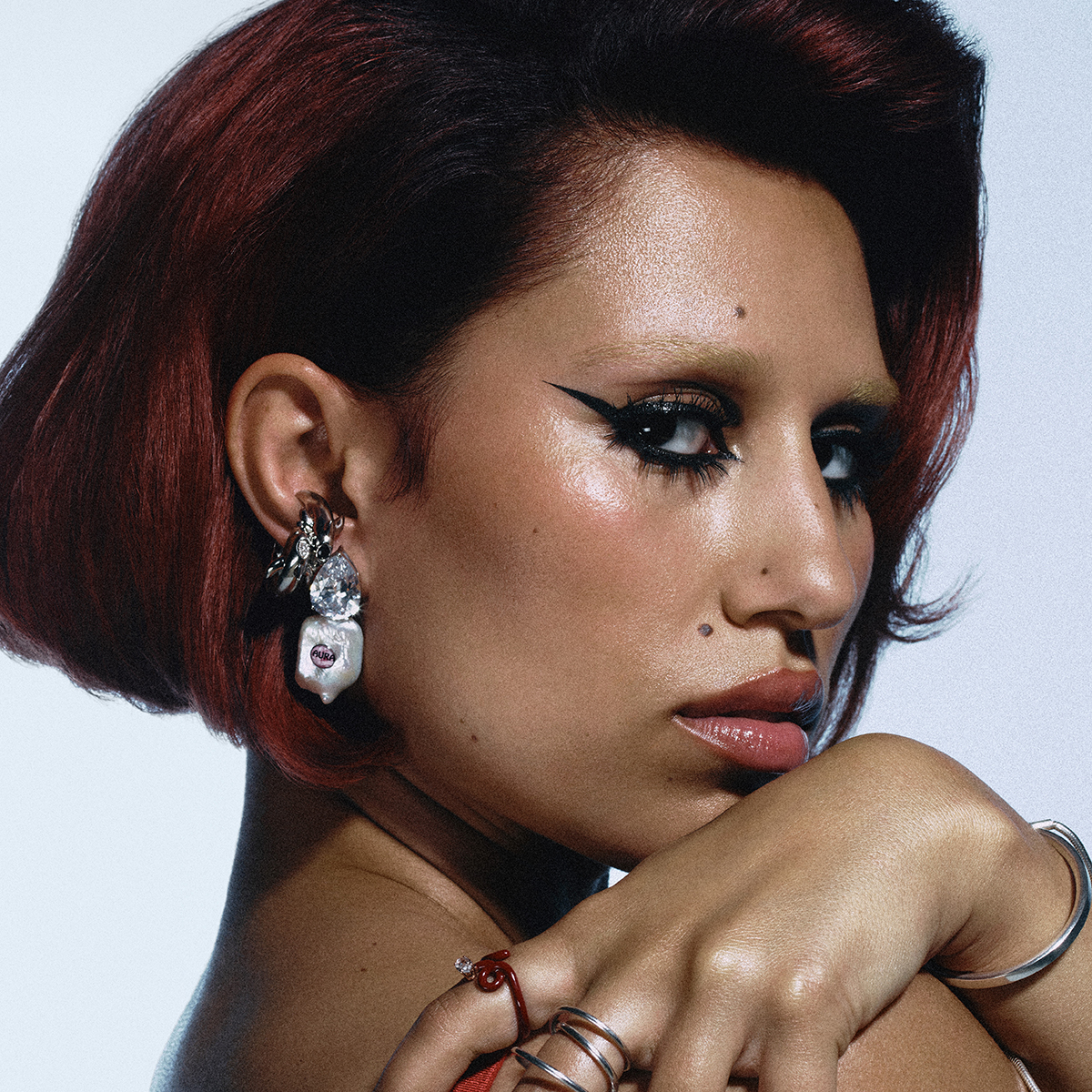 Jools' Annual Hootenanny (BBC TWO, 11.30pm)
Jools has been welcoming in the New Year for 30 years now, so he's pretty well-versed in this kind of thing.
This year's line-up Andy Fairweather Low, Cat Burns, Gabrielle, George Ezra, Roland Gift, Ruby Turner, Self Esteem, The Real Thing and Tom Odell. As always, Jools will count down the seconds to midnight, before the Pipes and Drums of the 1st Battalion Scots Guards ring in 2023.
Sam Ryder Rocks New Year's Eve (BBC ONE, 11.30pm)
One person who can confidently look into the mirror and say "Who had a good 2022? I had a good 2022" is the lustrous-locked Sam Ryder.
He'll be saying cheerio to the year with a special New Year's Eve knees-up featuring a range of guests, and will be buffeting the bongs of Big Ben.
The Big Eurovision Party (BBC ONE, 12.40am)
Join Rylan as the BBC kicks off what will be a big year ahead for Eurovision, as the UK prepares to host the contest on behalf of Ukraine. Some of the biggest stars in the recent history of the contest take to the stage to perform their best-known Eurovision bangers and ballads.
January 1 - New Year's Day 2023
The Ultimate Take That Song (BBC RADIO 2, 1pm)
An afternoon of Take That and That-adjacent related programming kicks off at 1pm, as the results of the nation's vote for the best Take That toe-tap is revealed. Followed by Take That At The BBC (3pm) and Scott Mills chats with his showbiz mate Robbie about his career on My Life Thru A Lens (4pm)
Lamont Dozier at the BBC (BBC TWO, 9pm)
BBC TWO has a night of Motown Magic kicking off with remembering the genius songwriter that was Lamont Dozier, with performances of his songs on the BBC – and believe us, he wrote quite a few.
Followed by a one-off documentary When Motown Came to Britain (10pm) charting the success of the label's acts such as The Supremes, Smokey Robinson, Stevie Wonder and Martha Reeves & The Vandellas when they first toured the UK in 1965. The night closes with the much-missed Marvin Gaye: Live at Montreux (11pm) filmed in 1980.
NOW relive every Christmas Number 1 single ever: